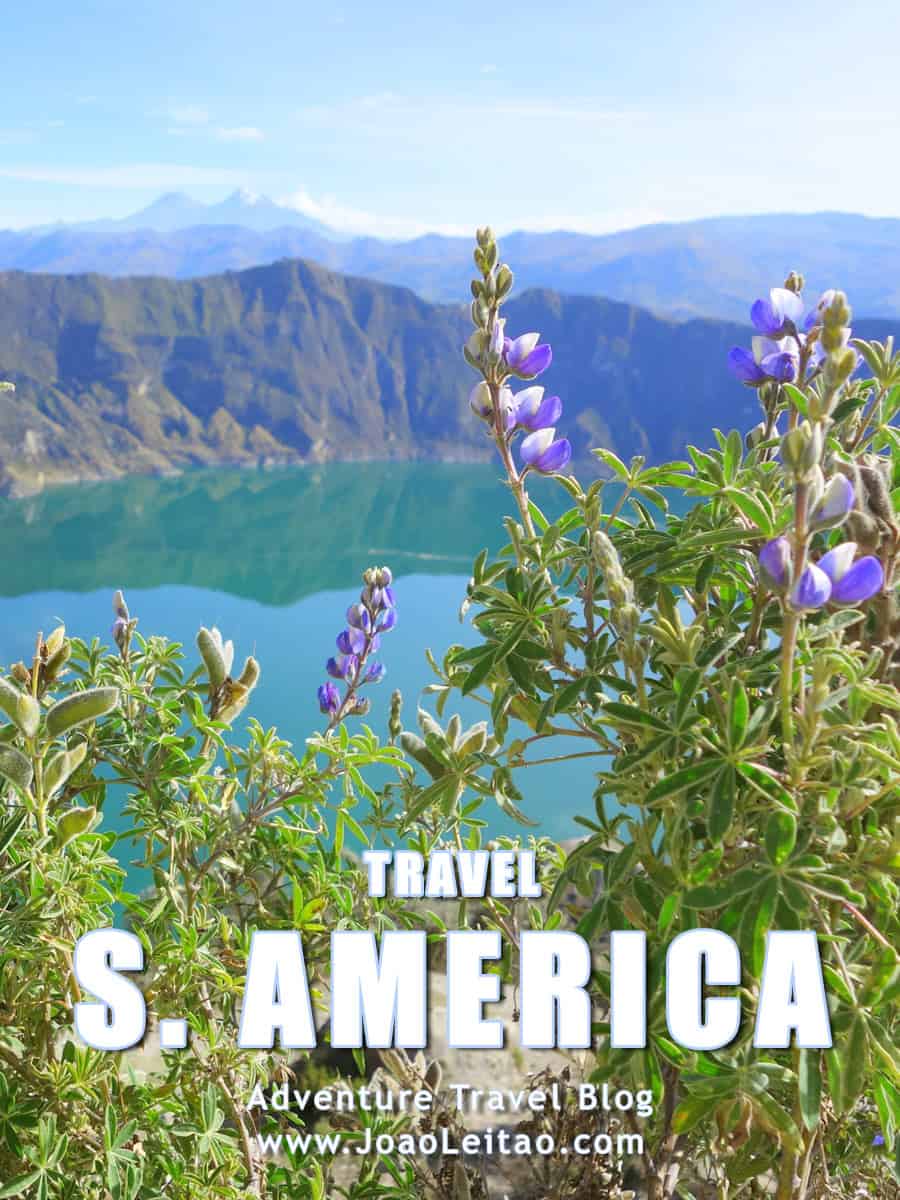 South America Travel Guide
"South America is an amazing continent to visit. It has a total of 13 countries with a total population of 385 million. The most spoken languages in South America are Portuguese, Spanish, English, Dutch, and French. "
My Top South America
4th century BC Chankillo astronomical observatory, Peru
Galapagos Islands, Ecuador
Up stream Amazon River boat trip, Brazil
30 km / 19 mi length Perito Moreno Glacier, Argentina
10000 years old Paituna Rock Paintings in Monte Alegre, Brazil
Salar de Atacama and Valle de la Luna in San Pedro de Atacama, Chile
979 m / 3212 ft Angel falls in Canaima National Park, Venezuela
Nazca Lines, Peru
13000 years old rock painting of Cueva de las Manos, Argentina
Leatherback turtles laying eggs in Awala Yalimapo, French Guiana
Machu Picchu, Peru
1 m / 3 ft tall King penguin colony in Tierra de Fuego, Chile
La Paz, Bolivia
Charismatic and beautiful city of Rio de Janeiro, Brazil
Inspiring Places to Visit in South America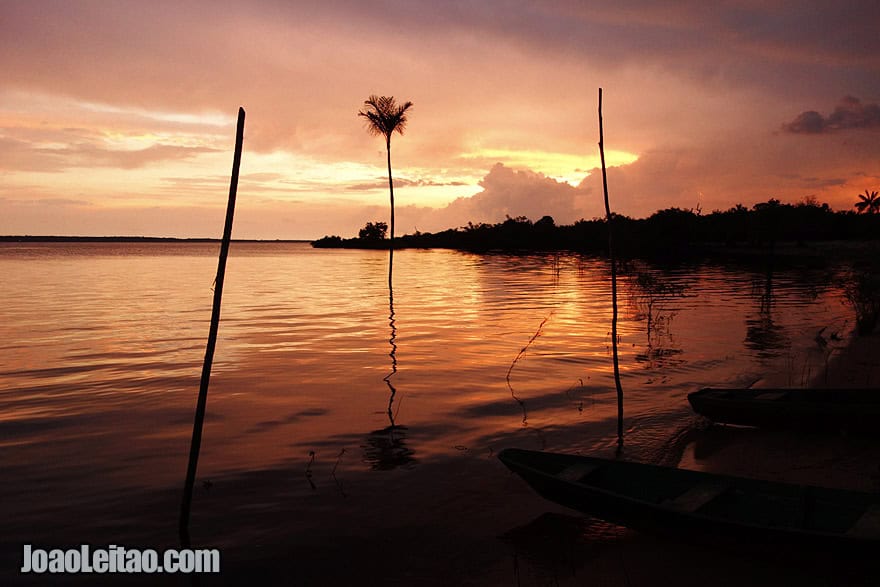 On this page is a list of South America's Best Destinations.
1- Visit Paramaribo, Republic of Suriname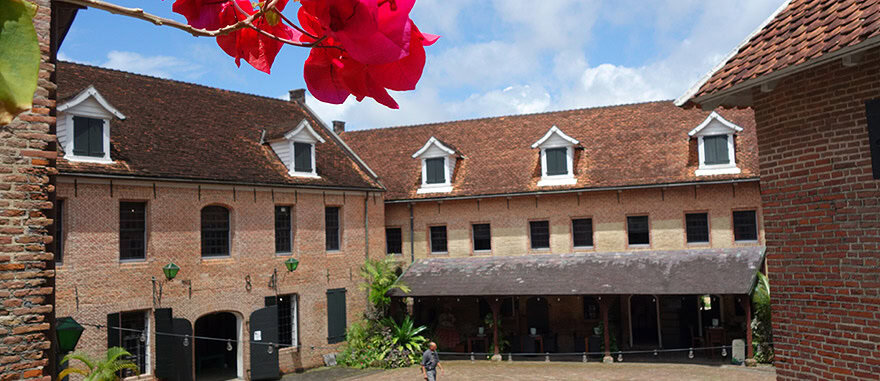 In fact, having been on my travel list for a long time, I loved the city of Paramaribo! Its charming historic city center, rightly claiming its place on UNESCO's World Heritage List, with its Dutch colonial-era wood buildings painted in white are simply beautiful.
To get the full experience of Parimaribo, the best sightseeing sites are: the Colonial-era historical city center, Waterkant Street, Fort Zeelandia, the Neve Shalom Synagogue and Central Mosque of Paramaribo, the Presidential Palace, a river boat ride to the 6,000-ton North German Lloyd cargo ship from WWII, Independence Square, a bicycle ride through Peperpot Jungle Park, Palmentuim Garden, Paramaribo Central Market and the sizeable Saint Peter and Paul Cathedral – the largest wooden structure in the Western Hemisphere.
2- Visit Alter do Chão, Federal Republic of Brazil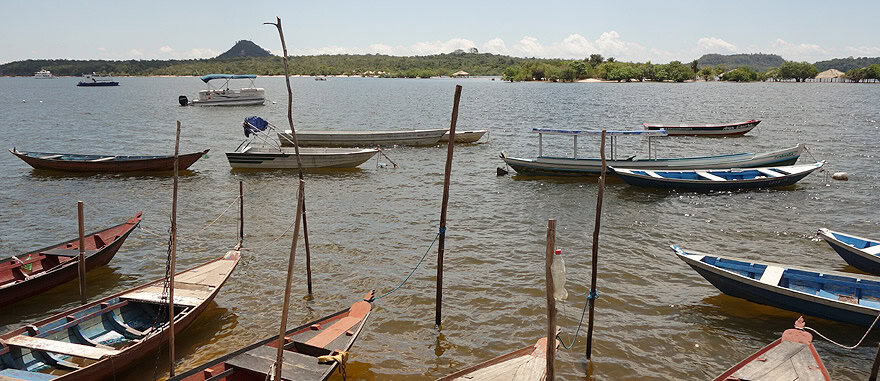 The Guardian mentioning it to be the most beautiful sweet water beach in the World, Alter do Chão is a beautiful, natural site within northern Brazil's Pará State, located along the Amazon River. Just a few kilometers from the city of Santarém, Alter do Chão surprises its visitors with its white sands of the Tapajós River. The district's best monuments and sites to visit are: Ilha do Amor Island, the Main Square, its Central Church, the Sairé Festival, Escola da Floresta, Pindobal Beach, the 500 BC Town of Belterra, Green Lake, the Enchanted Forest and the National Forest of Tapajós.
3- Visit Serra da Lua, Federative Republic of Brazil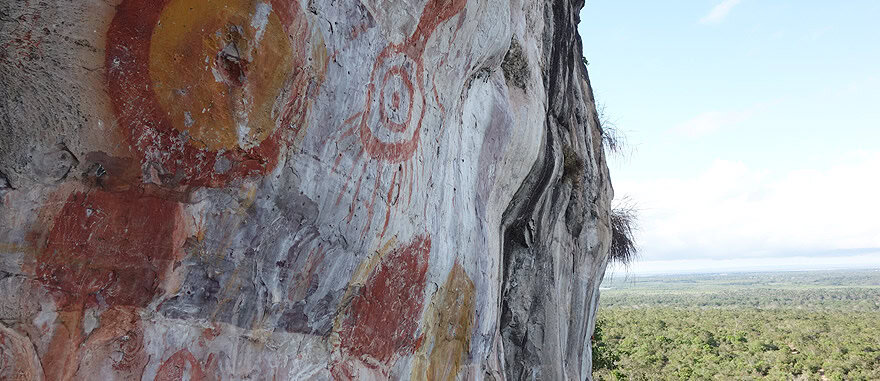 During the time I was in Monte Alegre I visited the State Park of Monte Alegre to see the rock paintings in Serra da Lua (Paituna). Also once can visit the indigenous communities surrounding the Serra do Ererê and great Lake Monte Alegre. The fantastic rock paintings near the Amazon River are more than 10,000 years old.
During the time I passed in Para's Monte Alegre, I visited the State Park to see the Serra da Lua (Paituna) caves and prehistoric rock paintings, just north of the Amazon River. These fantastic works, depicting Amazon life more than 10,000 years ago, are among the oldest archaeological remains in the Amazon region. In addition to the caves, visitors can visit the indigenous communities surrounding the Serra do Ererê and the great lake of Monte Alegre.
4- Visit Rio de Janeiro, Federal Republic of Brazil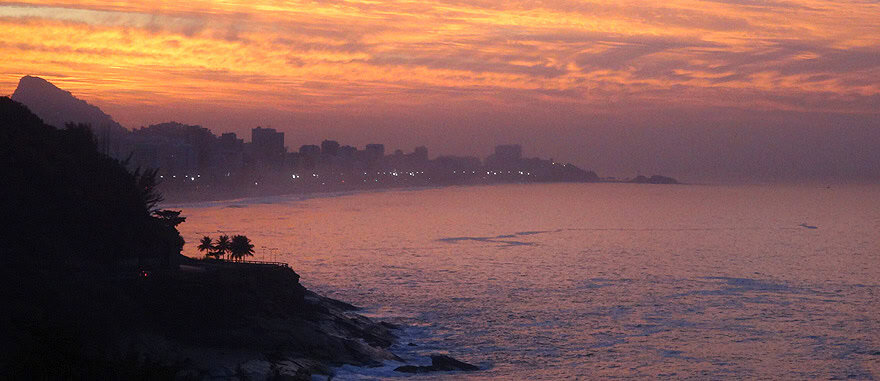 Almost not needing description, the famous Rio de Janeiro is a beautiful city with its dramatically shaped rocky mountains along with its luxurious, white sandy beaches and lush forests. This backdrop to its vast number of must-see sites makes the city a truly great destination, in all dimensions! For the best sightseeing experience, the sites and monuments to visit in Rio de Janeiro are: Christ the Redeemer church, the Museu De Arte Moderna, Arcos Da Lapa, Bonde de Santa Teresa, Praia Arpoador, Palácio do Catete, Parque Quinta da Boa Vista, the Lagoa Rodrigo de Freitas, Aterro do Flamengo, Praia Vermelha, Maracana Stadium, Tijuca National Park, the Lapa Neighborhood, Jardim Botanico gardens, Sugarloaf Mountain and, of course, the namesakes of such classic songs referencing Ipanema and Copacabana.
5- Visit Galapagos Islands, Republic of Ecuador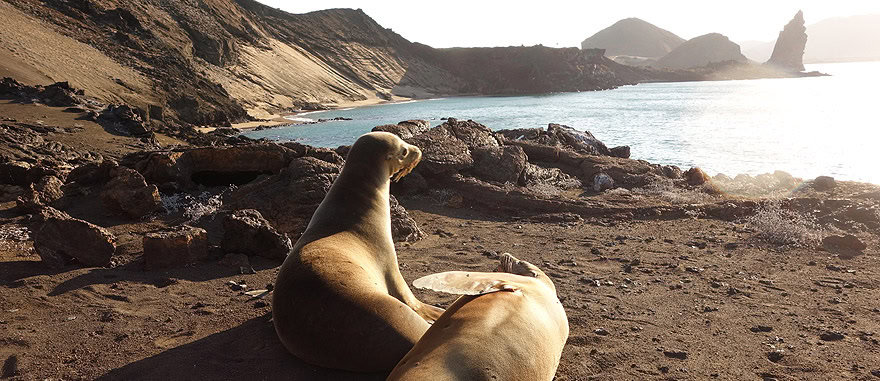 Truly a world apart, the UNESCO World Heritage Galápagos archipelago is acclaimed and magnificently beautiful. If you're a Nature lover wanting to have direct contact with the same unique wildlife studied by Charles Darwin, these islands are the perfect destination for you!
The best sites and activities to experience in the Galápagos are: taking a yacht cruise, snorkeling with sea lions, sea turtles and thousands of fish, searching for wild sea iguanas, the Charles Darwin Center in Puerto Ayora, the Sierra Negra volcano, the amazing Tortuga Bay, Love Beach on Isabela Island, feeding Giant Tortoises, bird watching, swimming with sea lions, turtles and penguins in Puerto Villamil, the amazing sea lion colony at Loberia Beach in Puerto Barquerizo Moreno, exploring Santa Cruz Island's lava tubes, spot Galápagos penguins on Bartolomé Island and, yes, swimming with sharks! The list goes on and on.
6- Visit Quito, Republic of Ecuador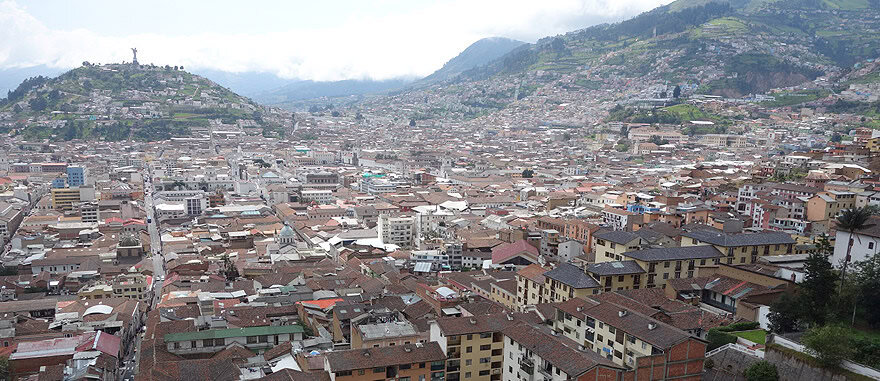 7- Visit Quilotoa Crater Lake, Republic of Ecuador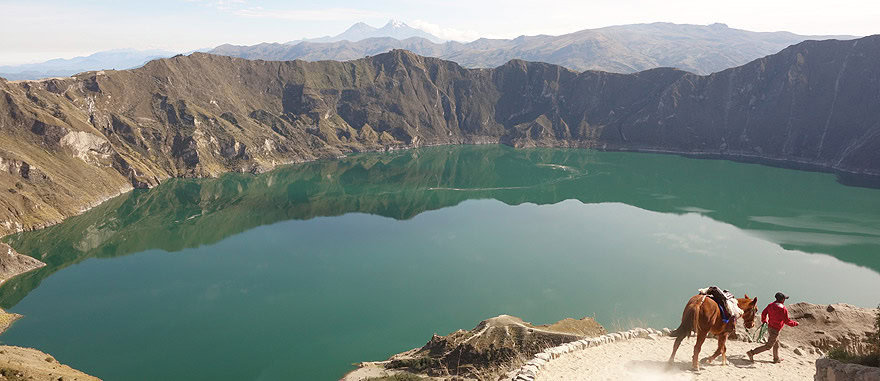 Cotopaxi National Park is an awe-inspiring natural site located south of Quito. Although one of the most active volcanoes in the world, last erupting in 1904, ascending the 5897 m / 19347 ft to the top of Cotopaxi can be accomplished in a three-day trek up the volcano.
9- Visit Buenos Aires, Argentine Republic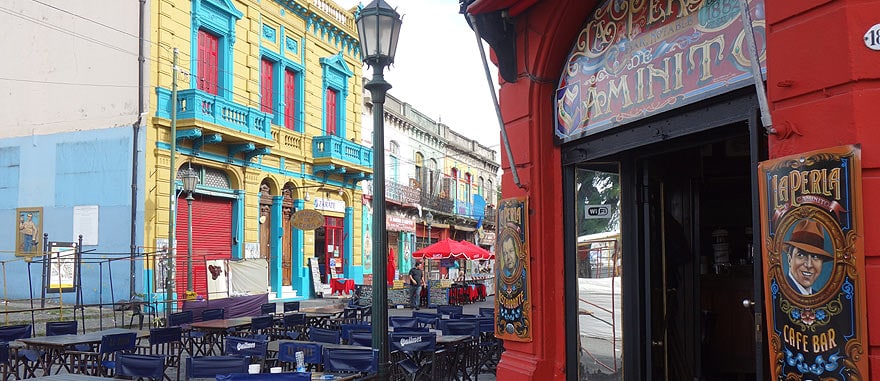 The renowned capital of Argentina, Buenos Aires is the place to go to understand the historically rich and lively Argentinean culture with its parties, wine and iconic Tango dancing. The best sites to visit and activities to experience in Buenos Aires are: the colorful La Boca neighborhood, Plaza de Mayo, Puerto Madero, a Boca football match at Bombonera stadium, Museo Casa Carlos Gardel, Palermo neighborhood, the National Museum of Fine Arts, Fair of the Mataderos, the Centro Cultural Torquato Tasso for tango dancing, Paseo del Rosedal, Recoleta Cemetery, the Museum of Latin American Art of Buenos Aires, El Zanjón de Granados, San Telmo and its world-famous Zoo and Botanical Garden.
10- Visit Chankillo, Republic of Peru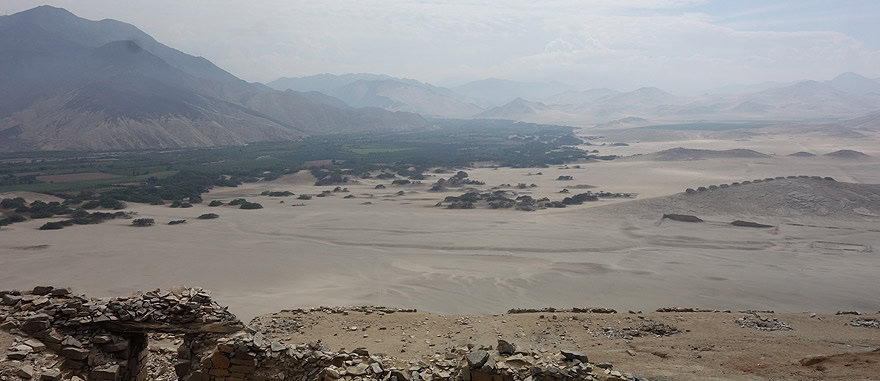 Chankillo is one of the most incredible sites I've been to in South America, this 4th-century BC astronomical observatory inside the Peruvian desert can be reached by rental car. Keep in mind, however, not to get stuck in the sand! With their breathtaking, surrounding desert and mountainous landscape, visit the Fortress ruins and the fascinating Thirteen Towers solar observatory.
Video of Chankillo desert road:

11- Visit Nazca, Republic of Peru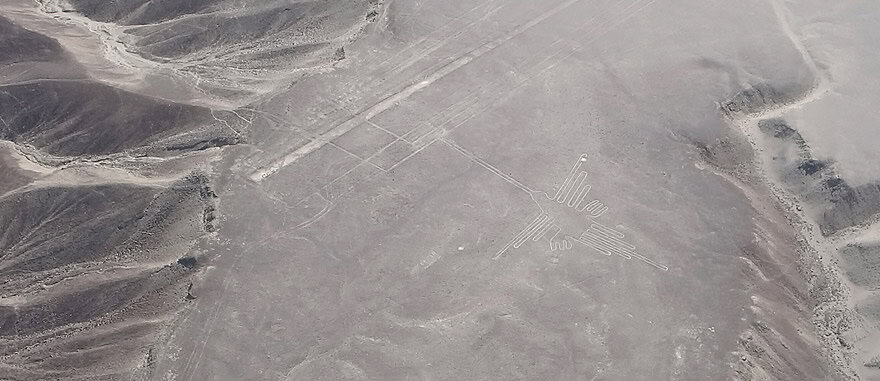 A small town in the Peruvian Desert, Nazca is a place that will make you want to stay and explore its numerous, great sites. For history lovers (ignoring people who say it's not worth it), changing perspective by flying over Nazca city, its valleys and ancient geoglyphs is worth every penny of the $85-dollar trip. Enjoy interpreting the varied mysterious and mystical, artistic and religious Nazca Lines, a UNESCO World Heritage Site since 1994.
The best sites and monuments for sightseeing in Nazca are: the famous Nazca Lines, viewing the Lines from the ground from the Pan-american Highway in Torre Mirador de las Líneas de Nasca, Ciudad Perdida de Huayuri lost city, the Palpa lines, the 2100 m / 6870 ft Cerro Blanco tallest dune in the World, Nazca Sunday Market, the Mummies of Chauchilla Desert Cemetery, Cantalloc Aqueduct, the Pardeones and Cahuachi Ruins, Casa-museo Marí Reiche and, for the adventurous, take a sandboarding tour!
12- Visit Toro Muerto Petroglyphs, Republic of Peru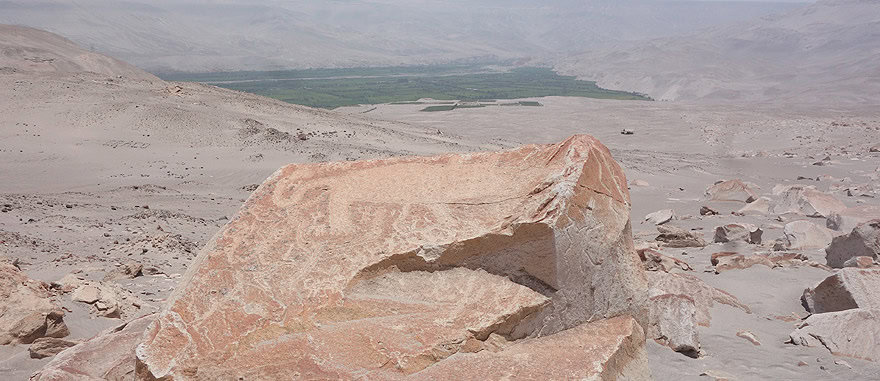 Toro Muerto Petroglyphs is an open-air rock painting and engraving museum in southern Peru. This ancient site on a sandy, rocky mountain hill in the Peruvian desert contains more than 3000 volcanic rocks with petroglyphs dating back to the Wari culture, from the 6th-10th centuries.
13- Visit Revash, Republic of Peru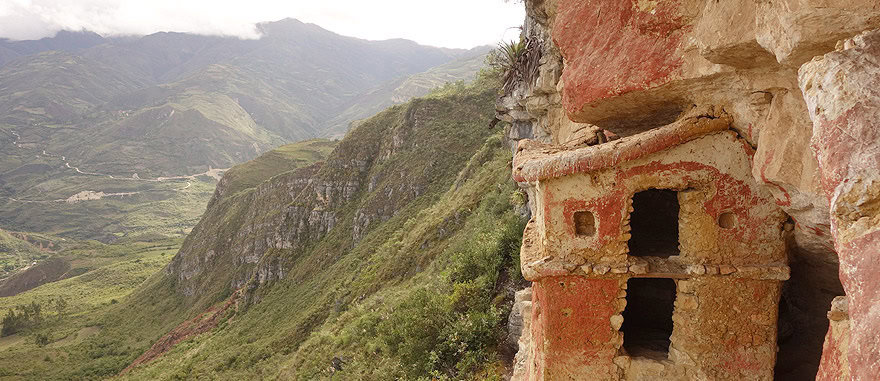 The 14th-century Revash mausoleums are located in Luya Province, in the Amazonas region of Peru, just 60 km to the south of Chachapoyas. Revash is an impressive funeral village built on a steep cliff at an altitude of 2800 m / 9186 ft. To get there, a two-hour walk up the mountain is required, then climb the rocky cliff.
14- Visit Angel Falls, Bolivarian Republic of Venezuela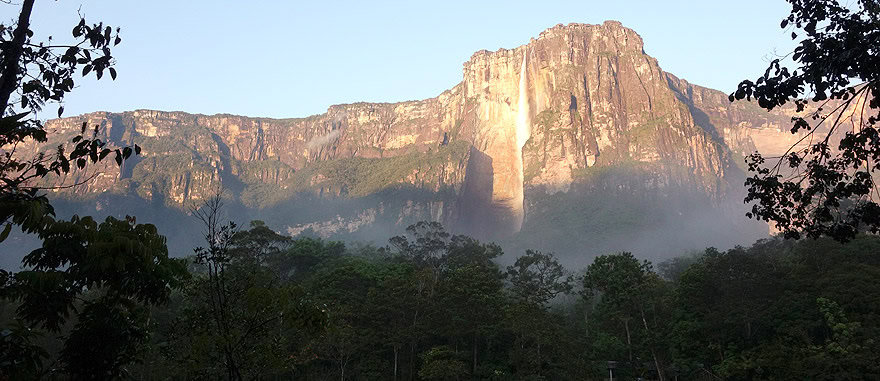 Truly one of the most amazing places on Earth, Venezuela's Canaima National Park, with its Angel Falls, is a UNESCO World Heritage Site. Rising to nearly 1000 m / 3280 ft in height and falling off the Auyantepui mountain, Angel Falls is the highest uninterrupted waterfall in the world. Possible to see on a three-day tour departing from Ciudad Bolivar's airport, to get there by other means requires an 80 km / 49 mi boat trip along a river with very strong currents.
15- Visit Awala Yalimapo, French Guiana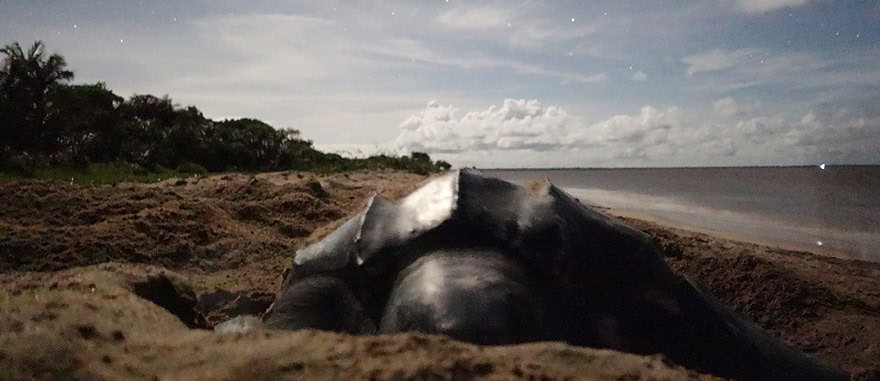 Awala Yalimapo is a small village, with a few homes, in the western part of French Guiana, an Overseas territory of France. The commune is known mostly for being one of the best places to see leatherback turtles nesting. The daytime views from the beach are fantastic, while the night is when we have to go to the beach to try and spot the giant turtles arriving to secretively lay their eggs.
16- Visit Colonia del Sacramento, Oriental Republic of Uruguay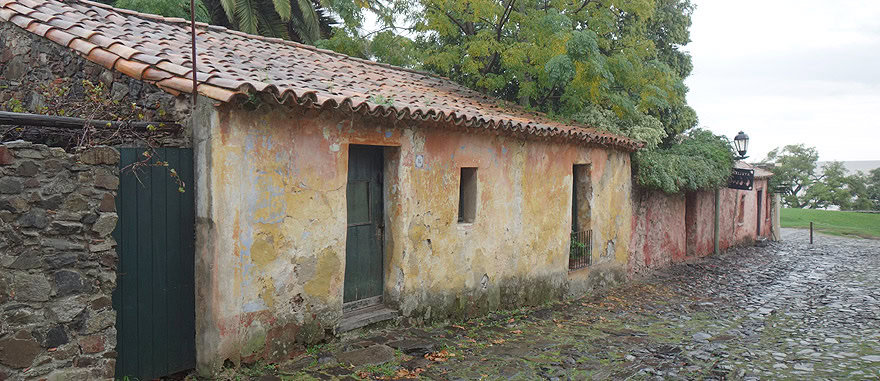 Built in 1680 by the Portuguese, Colonia del Sacramento is a small UNESCO World Heritage town in Uruguay. While you can easily walk around enjoying its picturesque old quarters, there are also daily ferries to and from Buenos Aires. The best sites and monuments to visit in Colonia del Sacramento are: the Portuguese Museum, the historical city center Barrio Historico, the Rio de la Plata views, the Puerta de la Ciudadela castle gate, Faro de Colonia del Sacramento lighthouse top views, the romantic street of Calle de los Suspiros, the main church of Iglesia Matriz, Parque Anchorena, Playa Ferrando Beach, the Basilica De Santisimo Sacramento, Plaza de Armas Manuel Lobo, Museo Casa de Nacarello, Museo de los Naufragios y Tesoros, Plaza de Toros and the Spanish Museum.
17- Visit Humberstone Saltpeter Works, Republic of Chile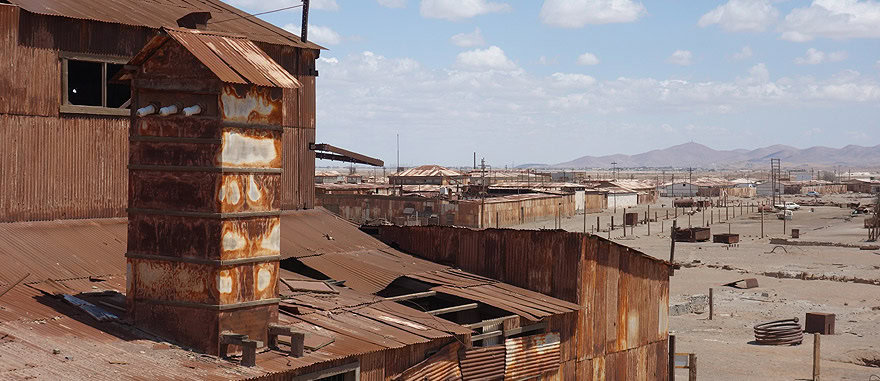 A ghost town with hundreds of empty houses, Humberstone is a Saltpeter Works mining village located in northern Chile's Atacama Desert. Because it is the most well-preserved saltpeter industrial complex in South America, it has been listed as a UNESCO World Heritage site together with the Santa Laura complex, just few kilometers away.
18- Visit San Pedro de Atacama, Republic of Chile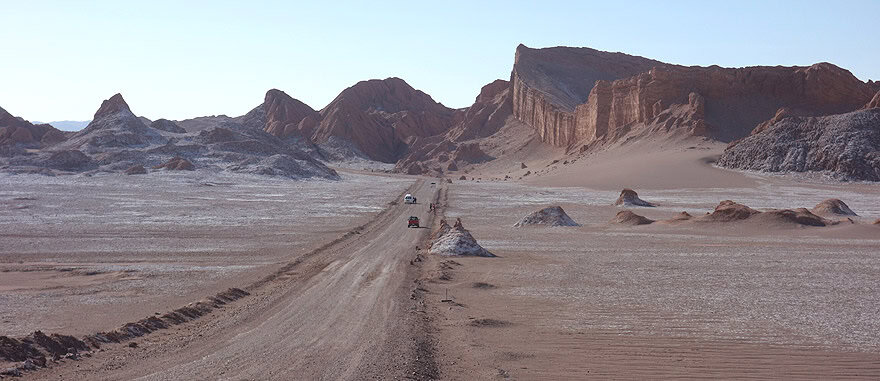 San Pedro de Atacama is famous, while growing in popularity as an attraction, because it has so many beautiful sites to see, a vast quantity of outstanding things to do and gives us many clues of pre-Columbian cultures.
The best sites and places to visit in San Pedro de Atacama are: the town center and its Iglesia San Pedro church, Moon Valley and Death Valley, Salar de Atacama salt desert flat, P. le Paige Museum, Quebrada de Kari, the Fort of Quitor, the Puritama Hotsprings, the lagoons: Ojos de Salar, Tebenquiche, Cejar, Chaxa, Miniques and Miscanti, Licancabur and Lascar volcanos as well as Toconao, Socaire and Machuca villages.
19- Visit El Tatio, Republic of Chile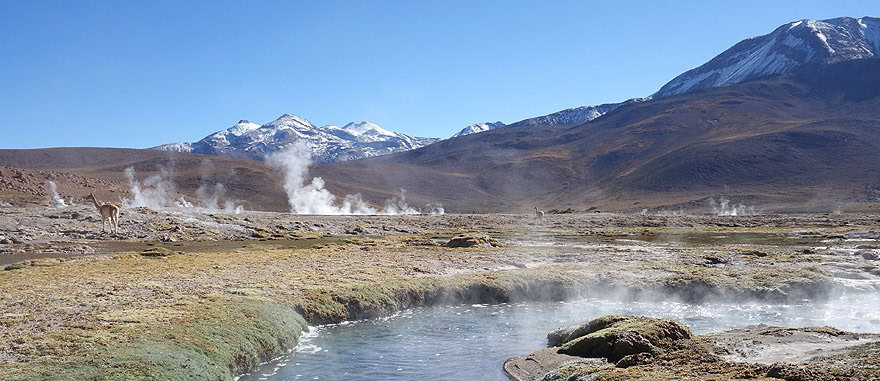 El Tatio is a 4320 m / 14,173 ft geyser field in the Atacama Desert, right on the border with Bolivia, and north of San Pedro de Atacama. The 80 active geysers of El Tatio compose the largest geyser field in the southern hemisphere and the third largest in the world. To witness the amazing sunrise among smoke and volcanic calderas, it is best to arrive the previous night to assure you are there at early dawn. The site is easily accessible by rental car or an organized tour departing from San Pedro.
20- Visit Valparaiso, Republic of Chile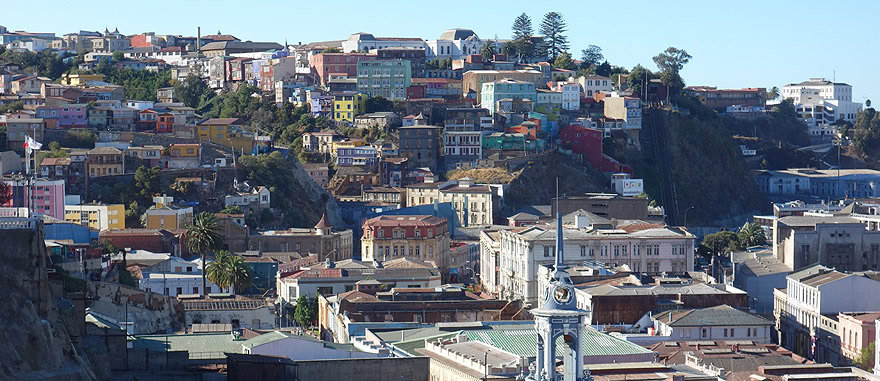 The second largest metropolitan area in the the country, Valparaíso is a UNESCO World Heritage-listed city on the Chilean coast. Along with its colorful old city's wooden construction, great for strolling about and exploring, the city has 42 hills from which you can take in the views from its picturesque, hillside neighborhoods. The best sites and monuments for sightseeing in Valparaíso are: Paseo Gervasoni, Cochrane street, Plaza Echaurren, San Francisco Church, Muelle Prat port, Baron Hill, Paseo 21 de Mayo, going on a funicular ride and the house-cum-museum of Nobel Prize-winning poet, Pablo Neruda.
21- Visit Parque Pinguino Rey, Republic of Chile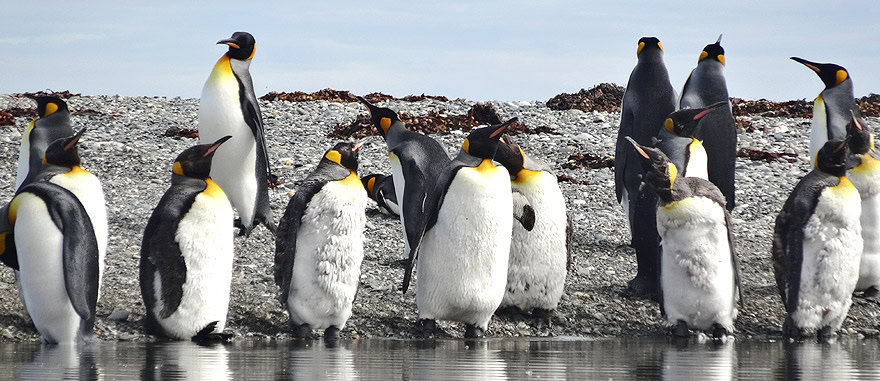 In 2009, a colony of 150 king penguins, the second biggest penguin in the world, settled on a small protected beach of Bahía Unútil, in the Chilean Tierra del Fuego. The penguin colony remained there, laying eggs year round! You can visit the Parque Pinguino Rey on your own with rental car from Ushuaia or Punta Arenas, or take a €80-euro / $115-dollar, 10-hour tour departing from Punta Arenas.
22- Visit Valdes Peninsula, Argentine Republic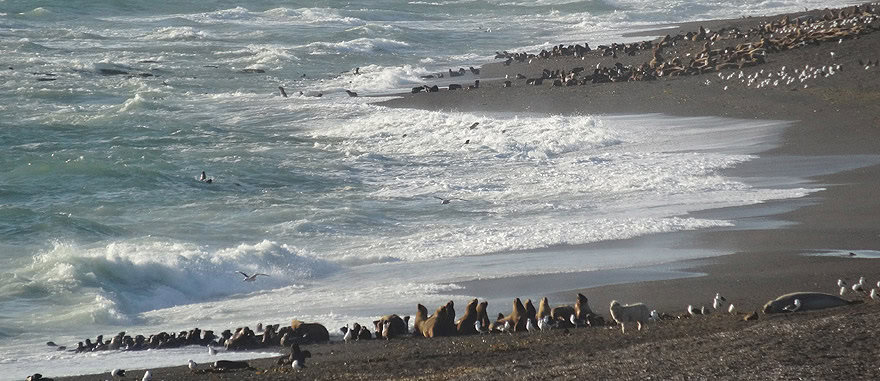 23- Visit Perito Moreno Glacier, Argentine Republic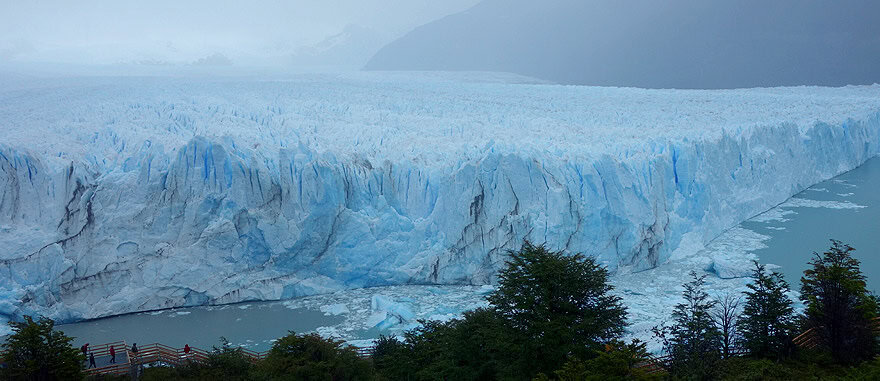 Surely one of the most incredible places to visit in South America, the 30 km. / 19 mi.-long Perito Moreno Glacier of Los Glaciares National Park is absolutely breathtaking. Walking along a marked, wooden trail, you can enjoy this magical spectacle of Nature. One of visitors' favorite activities is to try one's own patience, waiting for a huge chunk of ice to fall into the water!
24- Visit Petrified Forest National Monument, Argentine Republic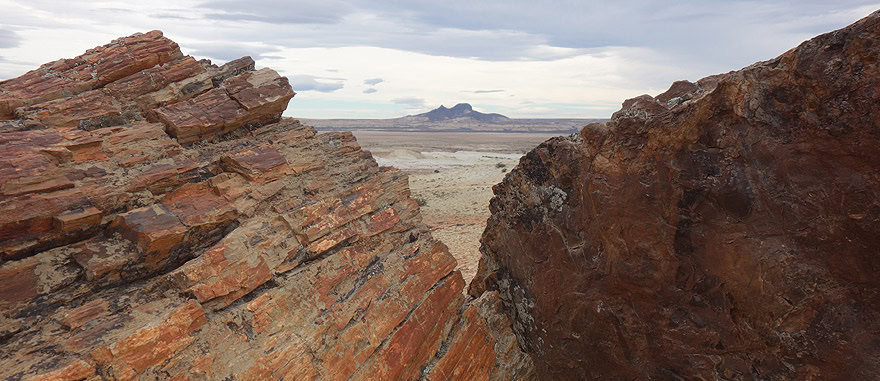 This Petrified Forest National Monument is an amazing site in Patagonia's Santa Cruz Province, Argentina. Containing fossilized Cenozoic-period wood, the park displays petrified trees measuring over 3 m. / 10 ft. in diameter and 30 m. / 100 ft. in length. Incredible! Although getting there must be done via rental car, admission is free and you can explore the forest without a guide.
25- Visit Cabo Virgenes penguin National Park, Argentine Republic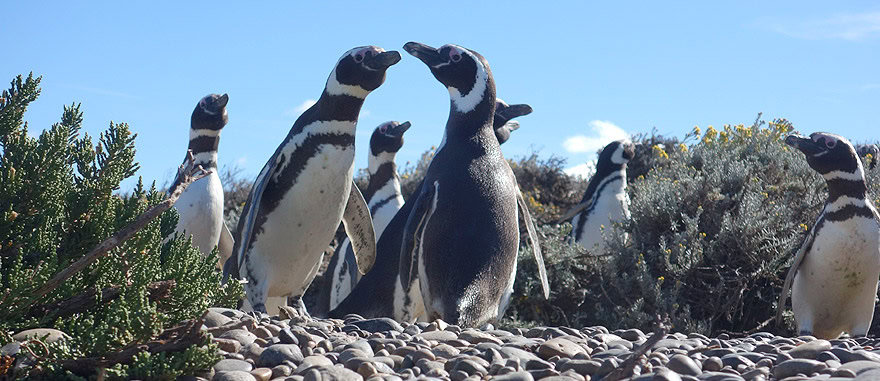 Would you like to see thousands of endless penguins? Then, go to southern Argentina's Cabo Virgenes penguin National Park in Río Gallegos! Although the species is listed as "near threatened" by the IUCN, here there is an accommodating trail traversing a multitude of nesting sites of these majestic Magellanic Penguins. An interesting behavioral characteristic of these animals is their extreme curiosity and, although afraid of humans, this curiosity makes very close contact possible, some even come to bite your pants or shoes!
26- Visit Cueva de las Manos, Argentine Republic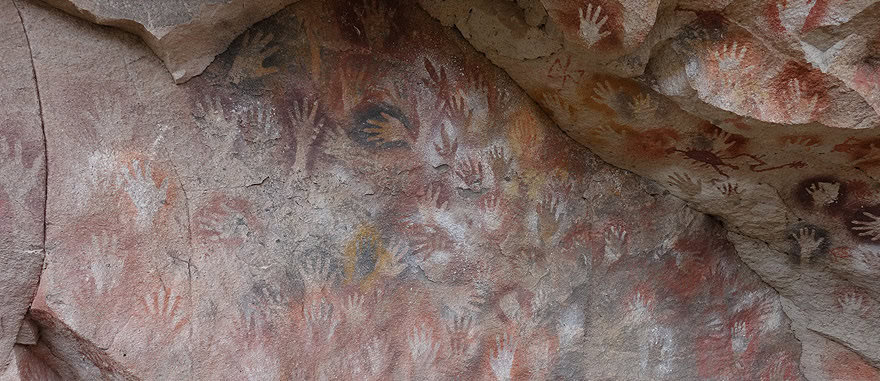 Located in a series of caves in the province of Santa Cruz, Cueva de las Manos is a 13,000 year old art site included in the UNESCO World Heritage list since 1999. Apart from the dramatic and impressive rock paintings of hands (created by the first ever "air brush" technique), the surrounding volcanic mountains are also incredible. The experience of Cueva de las Manos is made even more hospitable via its comprehensive guided tour.
27- Visit Leticia, Republic of Colombia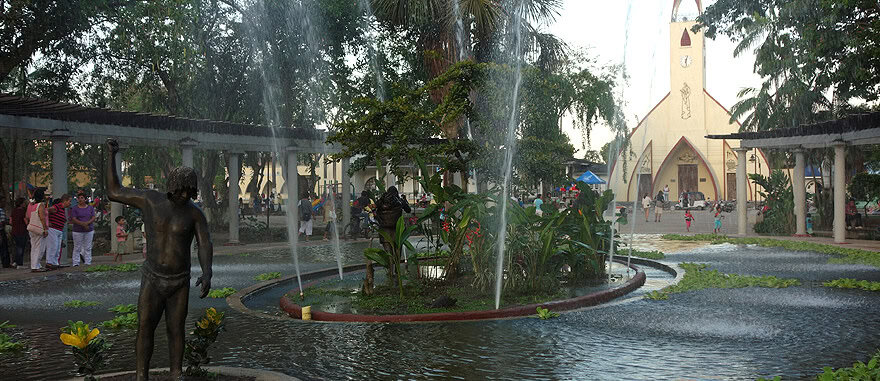 The southernmost city in Colombia, deep in the Amazon, Leticia is one of the three cities located along the triple Amazon Rain Forest borders of Brazil, Peru and Colombia. The other two cities are Tabatinga and Santa Rosa de Yavari.
Leticia city itself doesn't offer much activity apart from jungle tours, but you can enjoy the hundreds of noisy parrots in its central park, or go to the market and cross the border from Peru to Brazil by motor pirogue, just for fun!
28- Visit Cusco, Republic of Peru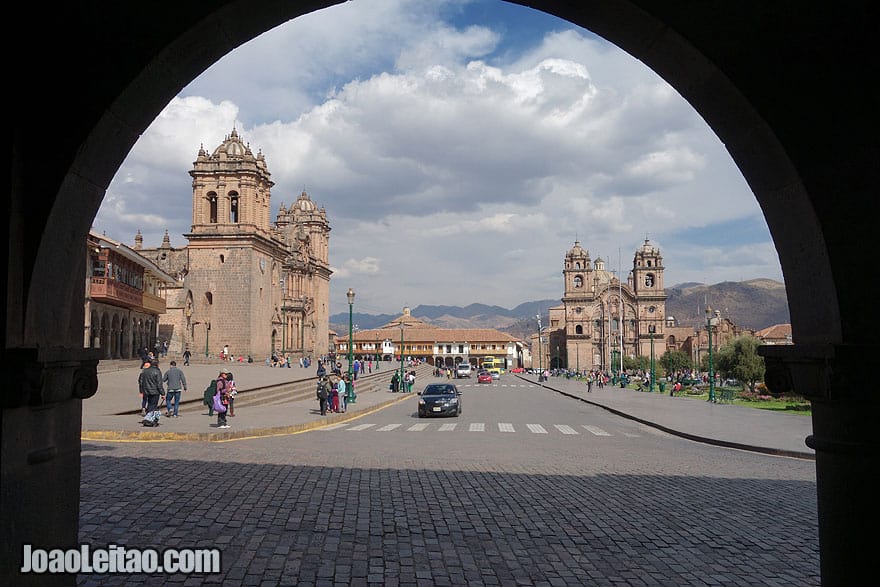 29- Visit Machu Picchu, Republic of Peru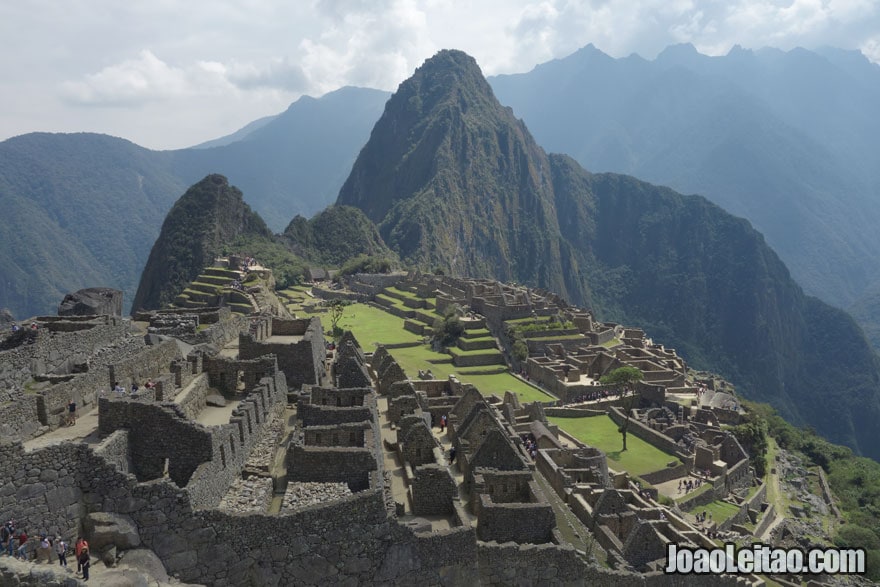 30- Visit Ollantaytambo, Republic of Peru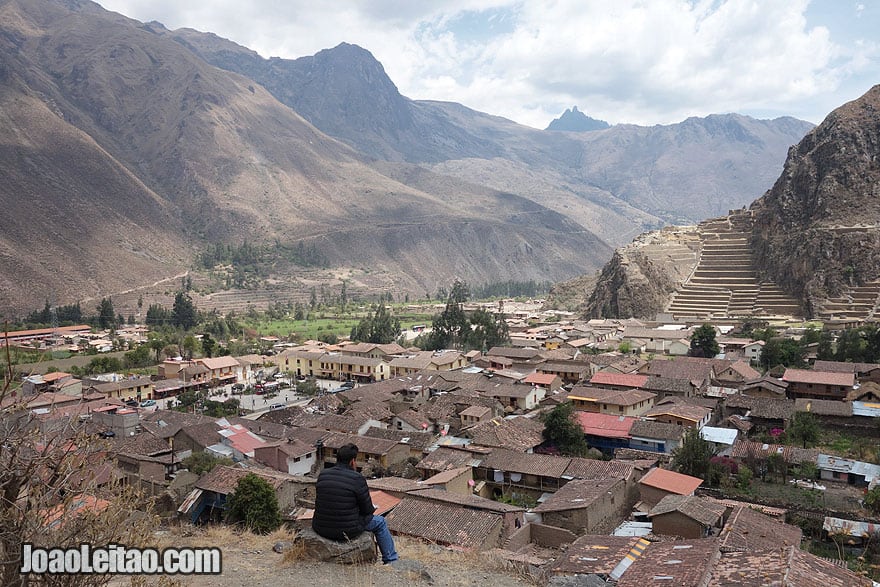 31- Visit Sillustani, Republic of Peru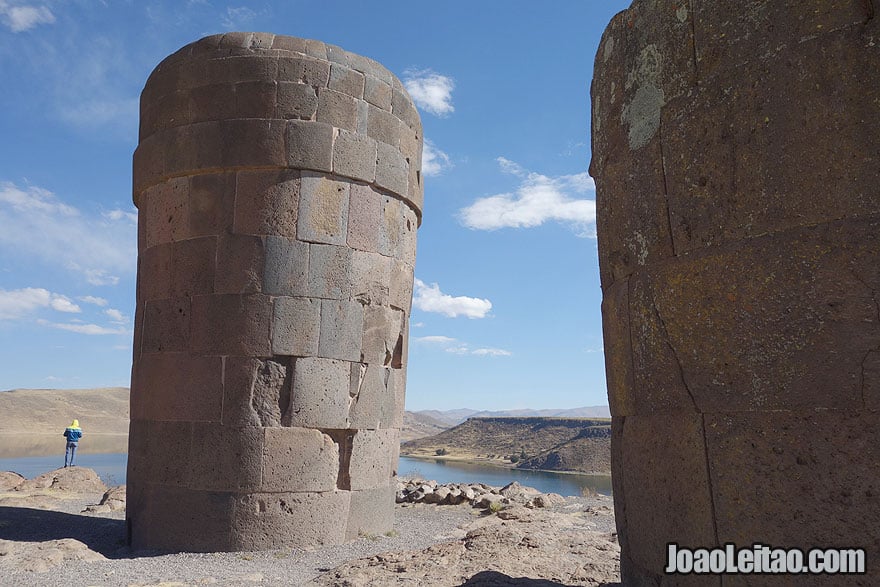 32- Visit Uros Floating Islands, Republic of Peru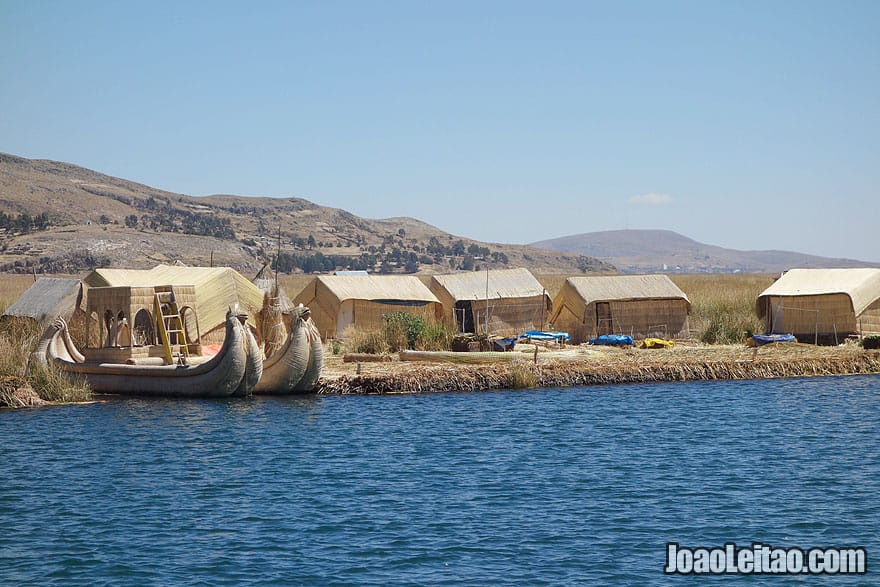 33- Visit Lake Titicaca Islands, Plurinational State of Bolivia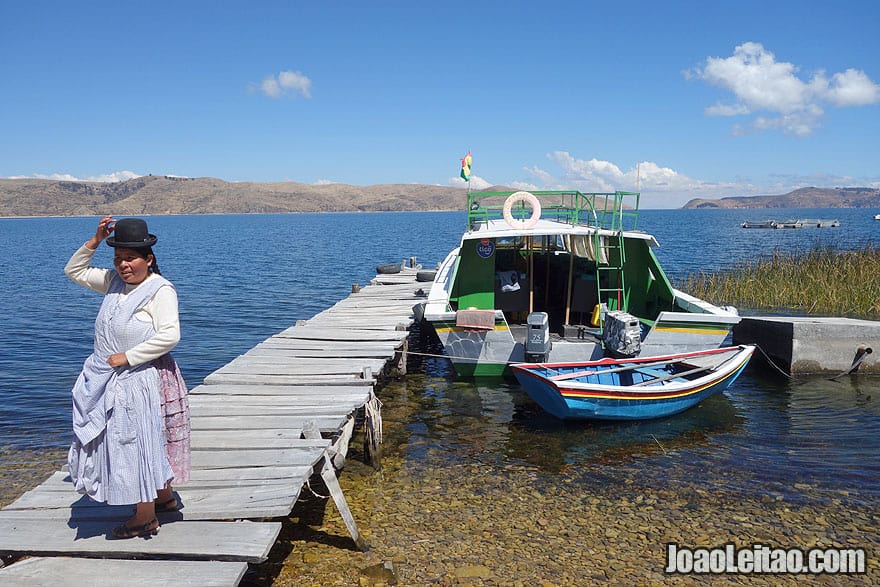 34- Visit La Paz, Plurinational State of Bolivia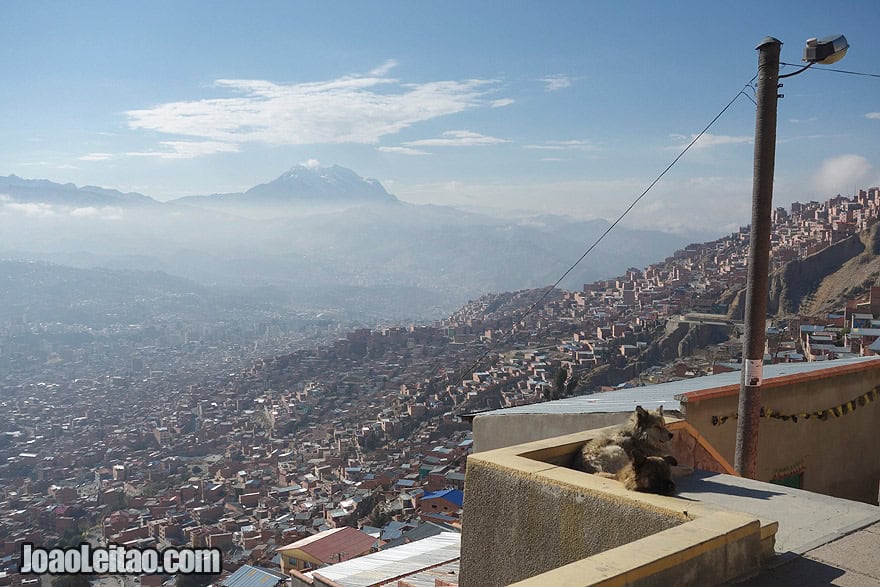 35- Visit Potosi, Plurinational State of Bolivia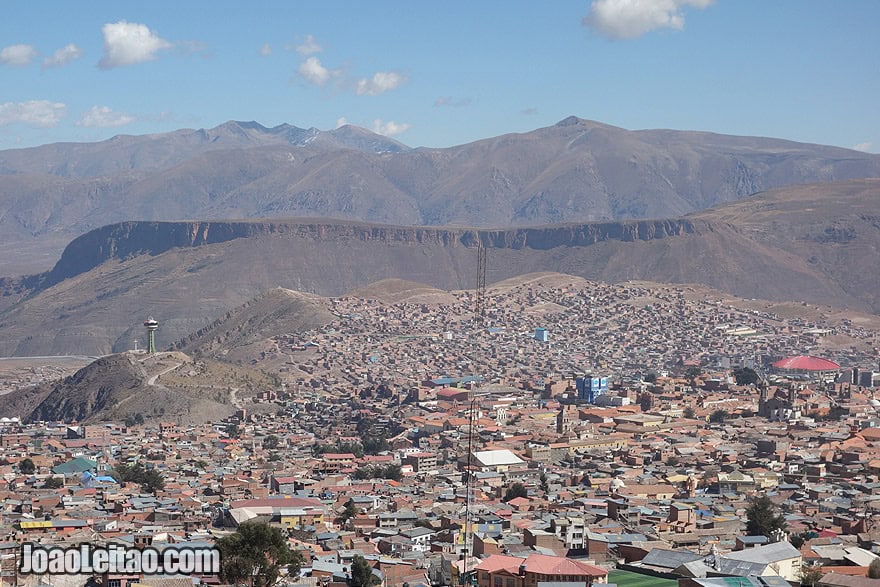 This is it! El Dorado! Well, sort of.
Potosi is not the legendary city of gold the Conquistadores were looking for, but it is its silver equivalent. Sitting at the foot of Cerro de Potosi, also called Cerro Rico ("rich mountain"), the city was founded in 1545 and, shortly after, became the largest industrial complex, making Spain an even richer country during the New World Spanish Empire.
One of the highest cities on earth, Potosi is located at 4,090m / 13,420ft above sea level, making it difficult to transport its riches to Spain. The ore had to be carried by llama and mule to the Pacific coast, then shipped north to Panama City and then, again, by mule to Nombre de Dios or Portobelo. Only then could it be taken into the Spanish treasure fleets prepared to navigate halfway across the world to Europe. In addition to its interesting history, it's worth visiting Potosi for the views, its churches, the colonial architecture and its nice people.
36- Visit Potosi Silver Mines, Plurinational State of Bolivia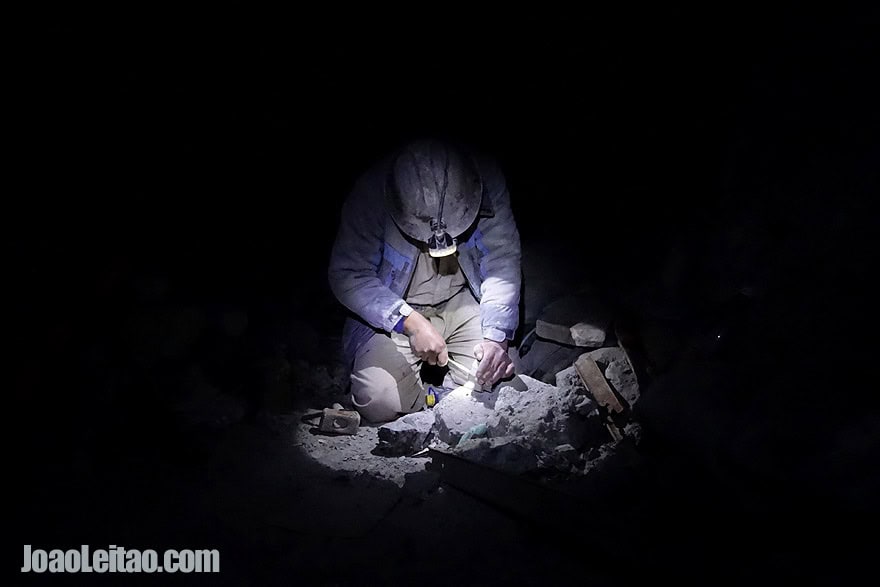 Having been there for centuries, the Potosí Silver Mines made the region rich while the diminishing ore, however, also brought decay. These days, some mining activity remains even though the supply is depleted and the Potosí people are, most certainly, no longer gaining wealth.
The conditions in which the miners work are… well, awful. However, since there is not much that can be done to remedy it, I decided to visit the mines and help the economy a little bit while also bringing some supplies to the men inside the earth. The splintered wood-framed entrance is not so impressive a welcome from such an historic silver mine, while descending into it is certainly quite an experience.
37- Visit Sucre, Plurinational State of Bolivia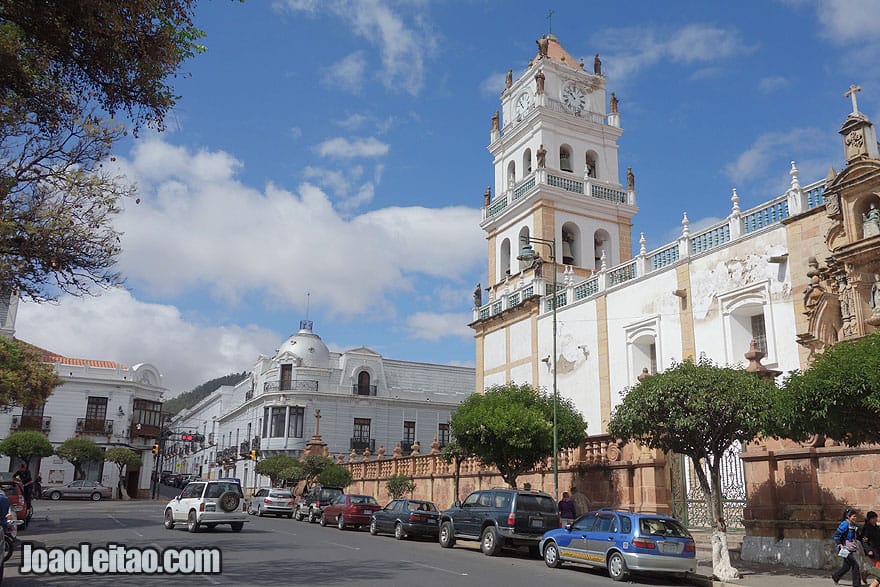 Founded by the Spanish in the 16th century, Sucre (historically Charcas, La Plata and Chuquisaca) holds its elevated grounds at 2,810m / 9,200ft above sea level, in south-central Bolivia. The first capital of the country, it remains its symbolic heart. In fact, although La Paz is the seat of its government and economy, Sucre is recognized as the nation's capital in its constitution.
In my opinion, Sucre is the most beautiful city in Bolivia. Here, there are many well-preserved, 16th century ecclesiastical buildings standing testimony to the combined local architectural traditions and those brought from Europe, like the churches of San Lázaro, San Francisco and Santo Domingo. Named a UNESCO World Heritage Site since 1991, Sucre was a quite a pleasant surprise for me.
38- Visit Sucre Cretaceous Park, Plurinational State of Bolivia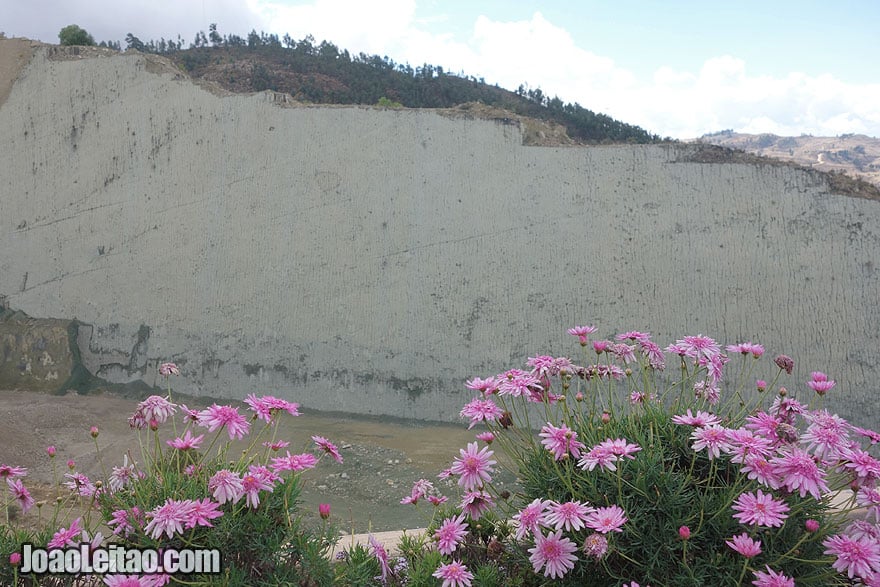 In reality, Sucre Cretaceous Park is a theme park, but a different kind than what we're used to. Set where over 5,000 footprints and, so far, over 150 species of dinosaurs have been found, it reveals how these animals strolled around the wooded lake area 65 million years ago.
A highly protected area, visitors are not permitted to wander around the footprints. However, you can examine them with binoculars, listen to tour guides explain what occurred in the past, learn more in an audiovisual display and enjoy the life-size models of dinosaurs. Even still, it is a great experience to identify the patterns of movement and imagine these massive animals!
39- Visit Samaipata, Plurinational State of Bolivia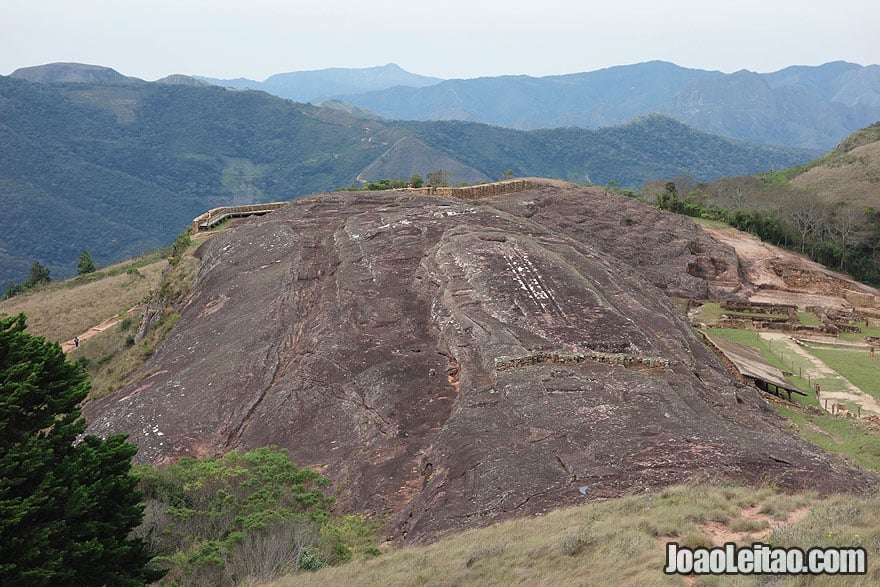 Samaipata is a small village in the Florida Province of Bolivia, situated in the foothills of the Andes and at an altitude of 1,600-1,800m / 5,250-5,900ft. With its narrow, cobbled streets, many colonial buildings and strategic location, the village itself makes it the perfect place to stay while exploring the region. The highlights to see in Samaipata are: the Amboro National Park, El Codo de los Andes and its few waterfalls, lagoons and rapids. Nearby, there are also well-preserved colonial towns like: Postrervalle, Vallegrande, Santiago del Valle, Pampagrande, Pucara and, of course, Sucre, Potosi and the Che Guevara route.
El Fuerte de Samaipata is also a must-see in the village. An archaeological site with carvings on a rocky hill was thought to have been the ceremonial center of the old town during the 14th-16th centuries while, just south of the hill, were the administrative and residential districts. El Fuerte's World Heritage distinction from UNESCO is due to it exhibiting unique evidence of pre-Hispanic traditions and beliefs in the Americas.
40- Visit Asuncion, Republic of Paraguay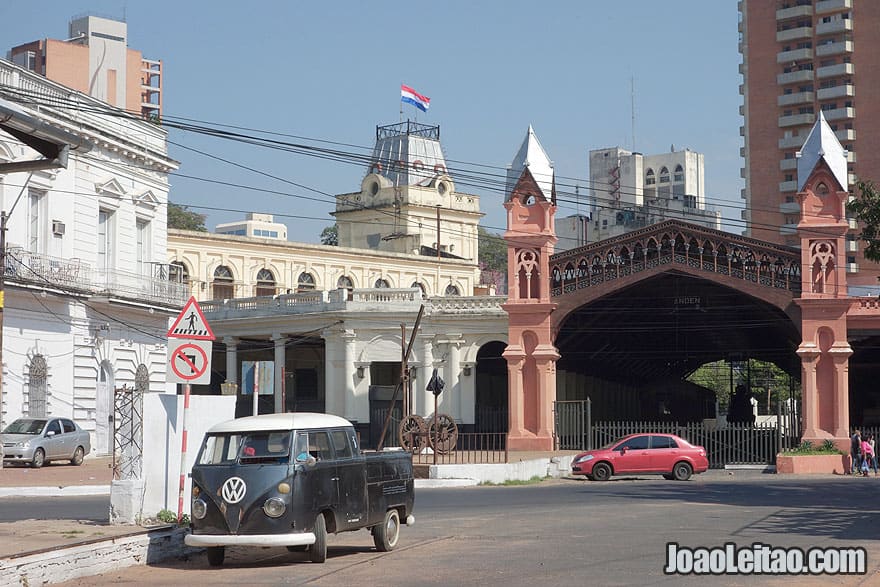 Asunción, or better, Nuestra Señora Santa María de la Asunción is the capital and largest city of Paraguay, founded in 1537. At a certain point, the city became the colonial capital of southern South America, still visible in its belle epoque buildings with decorated facades and balconies.
The center of Asunción is simple but beautiful, especially along the Calle Palma. The city's people are also very friendly, especially those who take it easy in the shady plazas. If you want dig deeper into the city's history and culture, visit: the Godoi Museum, the Museo Nacional de Bellas Artes, the Metropolitan Cathedral, the Church of La Encarnación, the National Pantheon of the Heroes, the Palacio de los López, the Casa de la Independencia and the old Senate building.
41- Visit Trinidad, Republic of Paraguay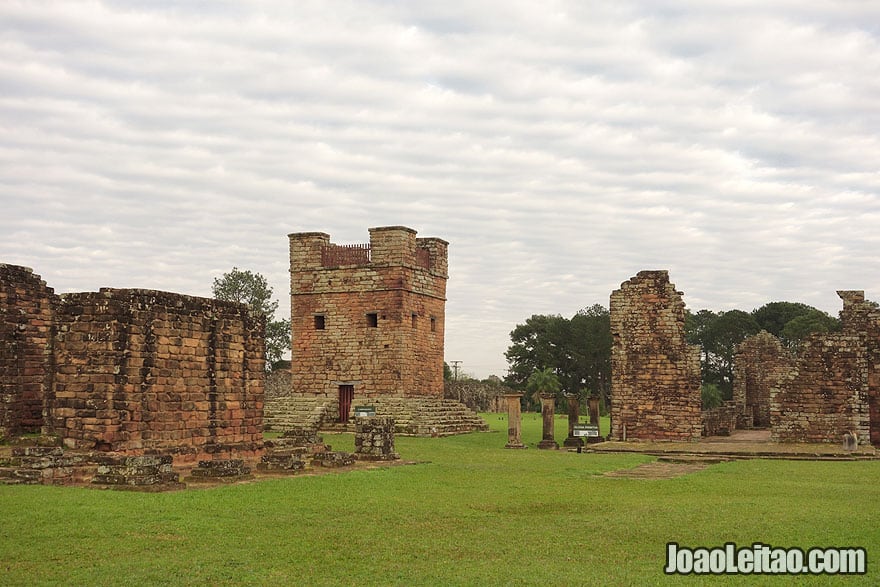 The small, south-Paraguayan town of Trinidad is home to the Jesuit Mission, La Misión de la Santísima Trinidad de Paraná, a UNESCO World Heritage Site since 1993. The town stands as an excellent representation of the influence from more than thirty Jesuit Christianization missions throughout the Río de la Plata basin, from the 17th-18th centuries.
Considering its age, the mission La Misión de la Santísima Trinidad de Paraná is well preserved. We can still find its standing walls and columns, as well as a few decorative images and motifs. Also, partially-preserved in the building complex are the main church, a smaller church, a college or school building, the cloister, cemeteries, the kitchen gardens, the belfry, native houses, and workshops.
42- Visit Iguazu Falls, Federal Republic of Brazil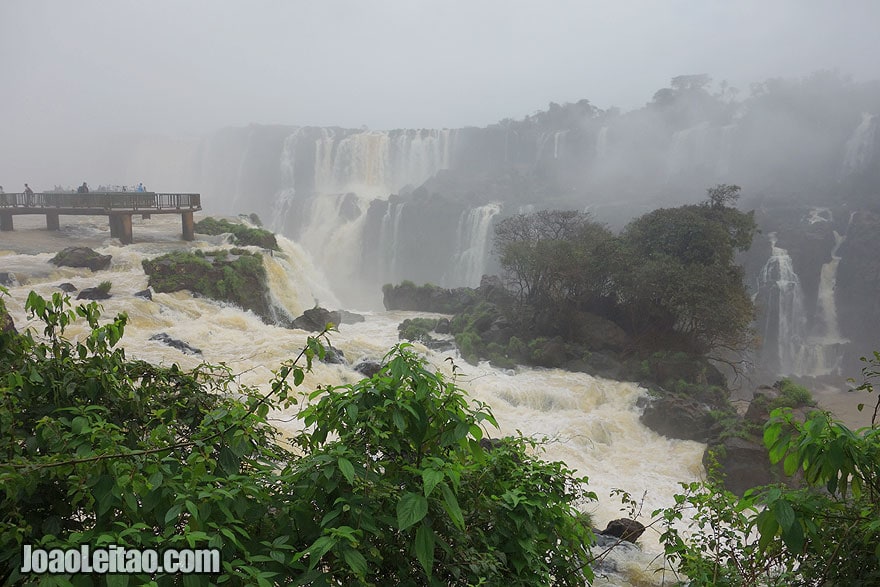 Belonging to both Argentina and Brazil, South America's thrilling Iguazu Falls have been a UNESCO World Heritage site since 1984, well deserving of the title. Actually constituting a part of the border between the two countries, in an area called the Devil's Throat, not just one but 275 cascading falls span 3.2km / 2mi along its horseshoe-shaped terrain. The massive ground fissure through which these waters from the Iguazu River descend was created by a volcanic eruption.
Creating marvelous prismatic rainbows, its ubiquitous spray vaporizes all around us and into the Brazilian side of the Iguazu National Park's subtropical rainforest. What a view! I truly loved them.