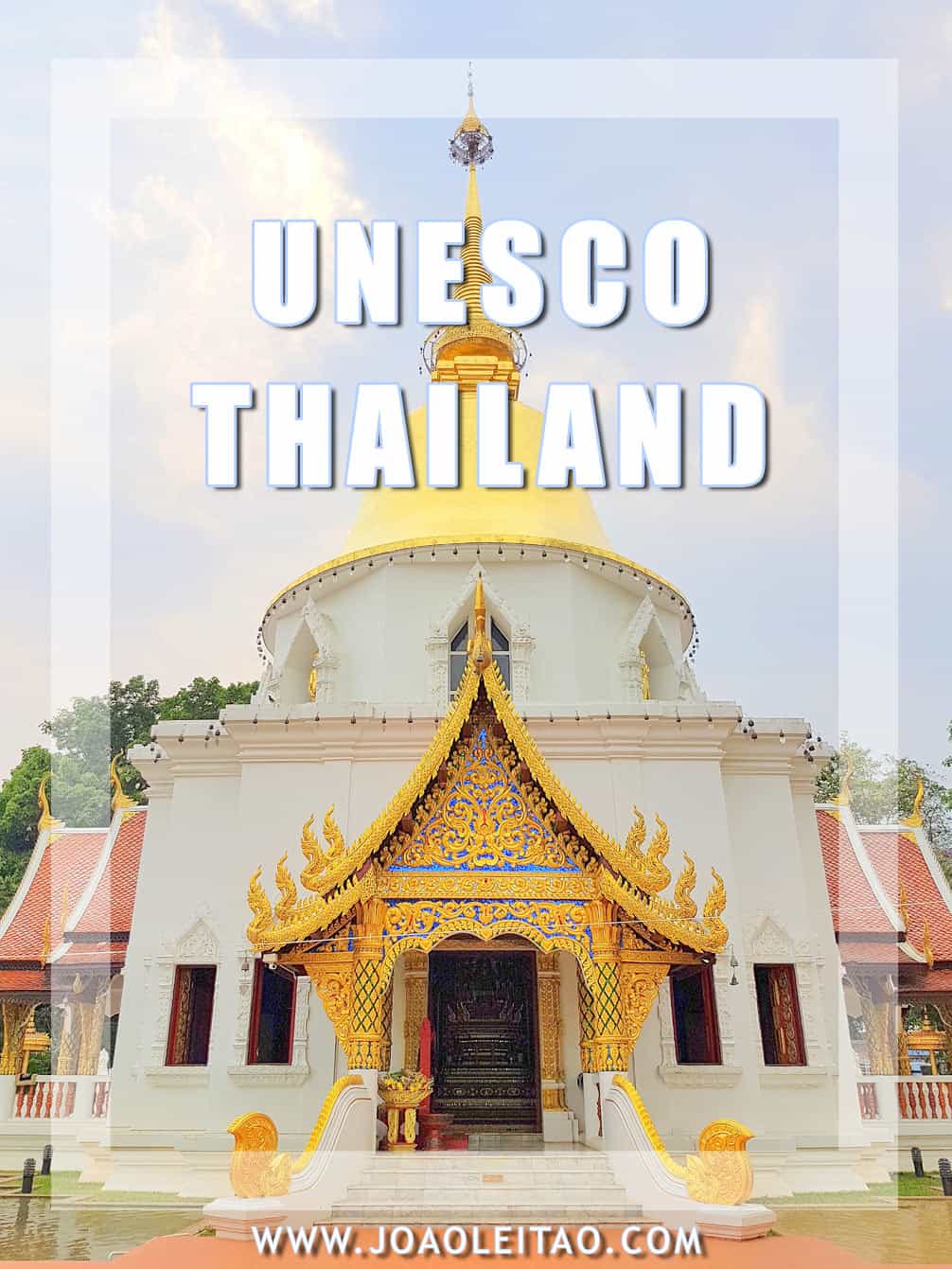 Thailand is full of magnificent cultural and natural sites that are definitely worth including on a trip to the country.
Since its past, and especially while the kingdom of Siam was at its peak, Thailand has maintained many extraordinary locations. Today, some are classified by UNESCO, with exceptional natural or cultural sites. These prime tourist attractions in Thailand are the starting point and a good base to explore the country.
These are some of the best destinations to visit in Thailand. UNESCO World Heritage Sites in Thailand are protected places for their cultural and natural importance.
Places inscribed on the World Heritage List in Thailand:
Ban Chiang Archaeological Site
Dong Phayayen and Khao Yai forest complex
Historic City of Ayutthaya
Sukhothai Historical City and Associated Historical Cities
Thungyai-Huai Kha Khaeng Wildlife Sanctuaries
---
UNESCO sites in Thailand
---
Ban Chiang
The Ban Chiang archaeological site is considered the most important prehistoric settlement in Southeast Asia. The Ban Chiang site marks an important stage in man's cultural, social and technological evolution.
Sukhotai
The historic city of Sukhotaï was the first capital of the Kingdom of Siam in the 13th and 14th centuries. Even today it illustrates that important time of Thai architecture with admirable monuments.
Ayutthaya
The historic city of Ayutthaya, founded in 1350, became the second Siamese capital after Sukhothai, but was destroyed by the Burmese in the 18th century. The city was built on an artificial island through which three rivers pass.
Dong Phayayen-Khao Yai
The Dong Phayayen-Khao Yai Forest Complex is the natural habitat for more than 800 species, including 112 species of gibbons, 392 species of birds and 200 species of reptiles. The territory of this forest park extends for 230 km between Ta Phraya National Park, on the Cambodian border to the east, and Khao Yai National Park, to the west.
Thung Yai-Huai Kha Khaeng
The Thung Yai-Huai Kha Khaeng Wildlife Sanctuary is located 300 km from Bangkok, covering more than 600 hectares of wild area. It includes more than 100 different species of mammals, hundreds of species of birds, reptiles, amphibians, and even tigers, panthers, elephants and rhinos.