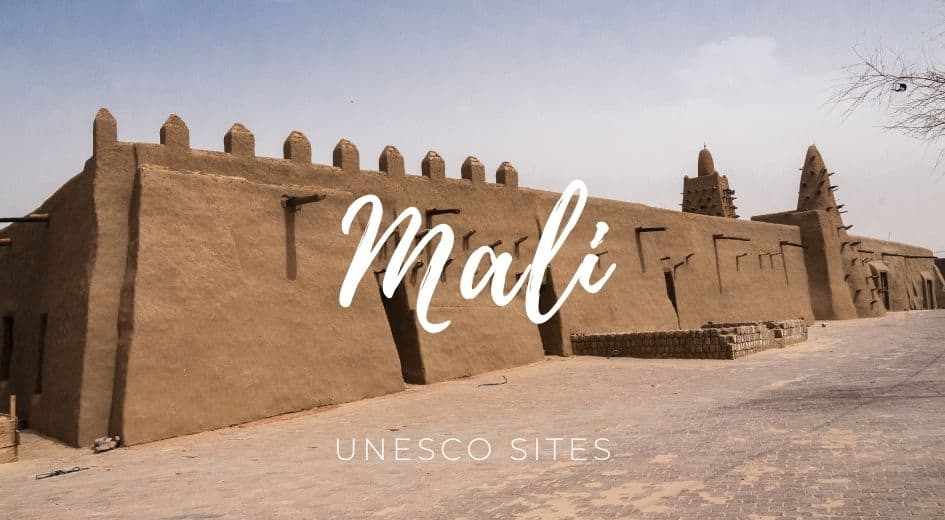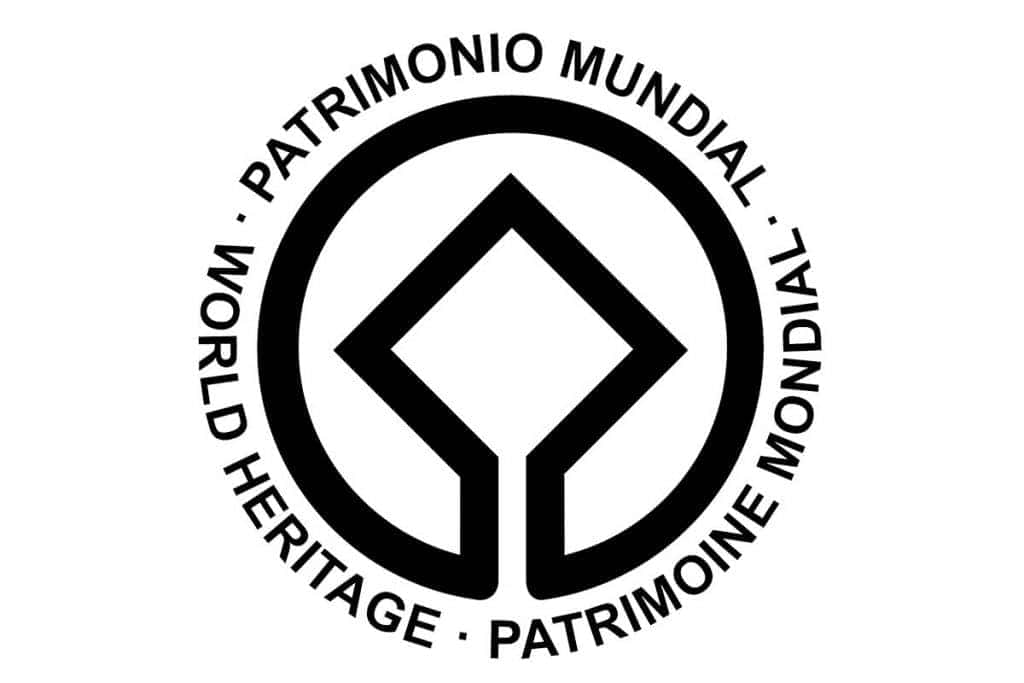 Mali UNESCO has registered 4 sites on the World Heritage list and 15 on the tentative list.
Some places are so interesting that it's relevant to keep them for future generations. This is why UNESCO has built a list of crucial classified properties in which superb places stand out for their aesthetic, natural, artistic, or cultural significance.
More than a thousand places are registered as Unesco's World Heritage worldwide. Due to my interest in visiting World Heritage sites, I compiled the UNESCO list in Mali and the corresponding map.
Mali UNESCO list
Old Towns of Djenné
Timbuktu
Tomb of Askia
Cliff of Bandiagara (Land of the Dogons)
Mali UNESCO Map
Click on the blue pins to view more relevant information about each World Heritage site in Mali.
Description
Old Towns of Djenné: the Old Towns of Djenné are considered the best example of Sudanese architecture in West Africa. The town has been inhabited since 250 BC and the architecture of the buildings made of sun-baked earth and adobe is impressive.
Timbuktu: is an important center for Islamic learning and trade between the 11th and 16th centuries. It is a desert city situated on the southern edge of the Sahara desert, and its mosques and other buildings are built in earthen-style architecture.
Tomb of Askia: is located in Gao, Mali, and was built in 1495 by the Askia dynasty. It is an important example of Sudano-Sahelian architecture, and the tomb is decorated with carvings and other ornamental details.
Cliff of Bandiagara (Land of the Dogons): is a vast cultural landscape that includes villages, cultivated fields, and cliffs. The Dogon people have inhabited the area for over 1,000 years and have preserved their ancient customs, beliefs, and rituals.
UNESCO World Heritage Sites in Mali are protected places for their cultural and natural importance.
Sites on the Tentative List
La Boucle du Baoulé
Es-Souk
La Cité Historique de Hamdallahi
Le Fort de Médine
La grande mosquée de vendredi de Niono
La Mosquée de Komoguel
Le Tata de Sikasso
La Réserve de biodiversité du Parc du Bafing Makana
Le Réservoir naturel du Lac Magui
La Réserve de la Biodiversité des éléphants du Gourma
Le Bassin du fleuve Niger
Cathédrale de Bamako
L'Eglise de Mandiakuy
Sites historiques et paysages culturels du Manden
Site de la Mosquée de Kankou Moussa à Gao