Let's interview the nurse and traveler Venla Mäki-Ikola and learn about her fascinating journeys. Her first solo trip was from Israel to South Africa with a lot of hitchhiking and staying with local people.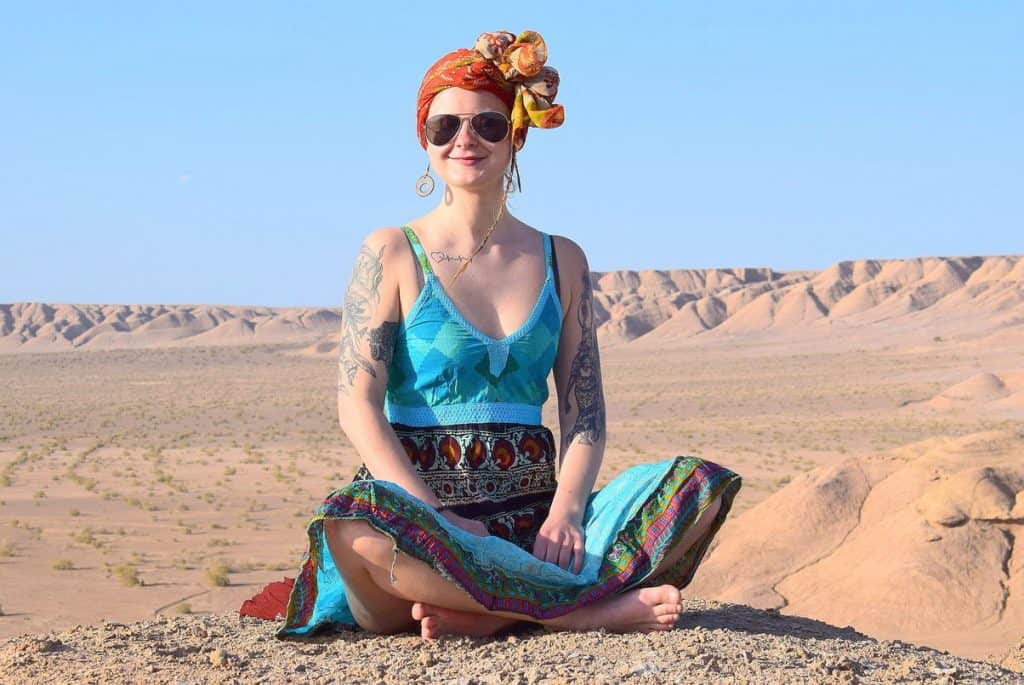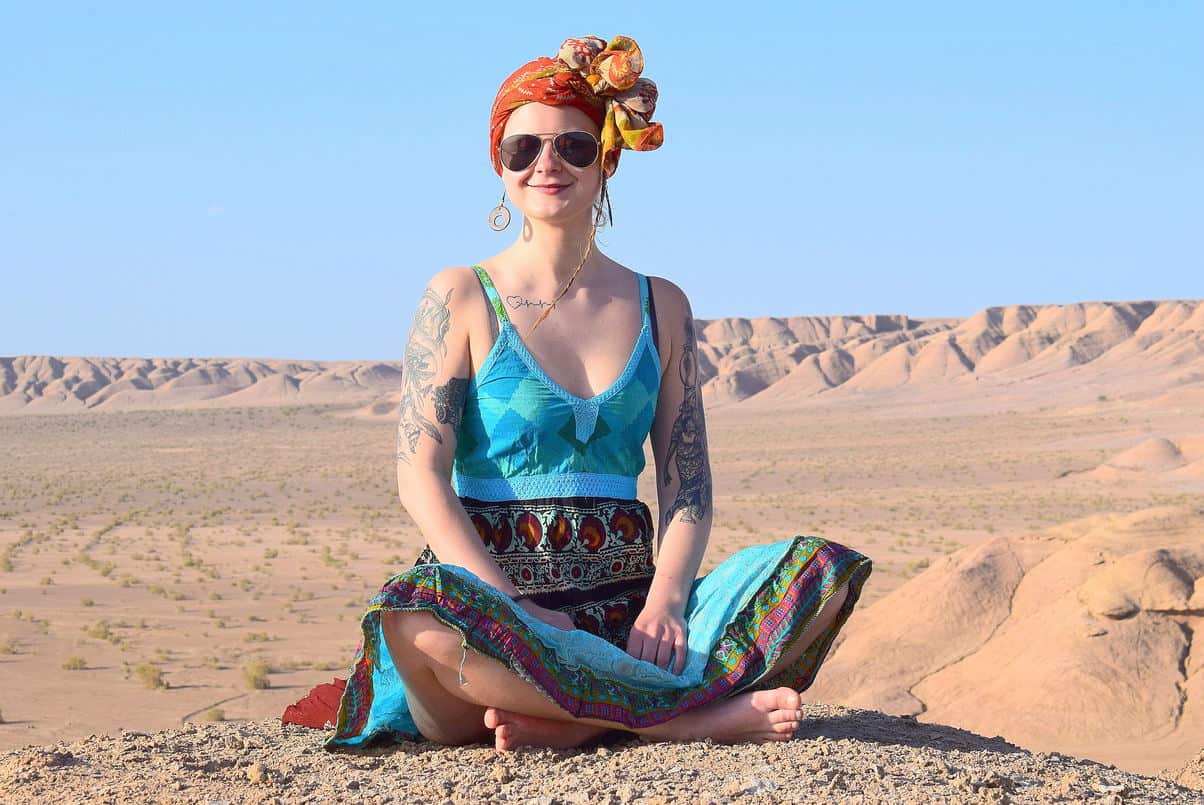 ---
Venla Mäki-Ikola
---
| | |
| --- | --- |
| Full name | Venla Maria Mäki-Ikola |
| Place of birth | Turku, Finland |
| Year of birth | 1992 |
| Occupation | Registered nurse |
| Home | Helsinki, Finland |
| Visited countries count | 77 countries |
| Continent count | 6 continents |
| Favorite way to travel | Hitchhiking |
| Favorite food | Pizza |
| Favorite color | Yellow |
| Favorite band | Eminem |
| Favorite fruit | Pineapple |
| Favorite book | I am Malala by Malala Yousafzai |
| Live to travel or travel to live? | Live to travel |
| Fell in love with someone on the road? | Yes |
| Fluently spoken languages | Finnish, English |
| Favorite hotel | Beit AlWali Hotel in Damascus, Syria. I rarely stay in hotels, but in Syria, I did, and one place reminded me of a fairytale. A recently renovated 18th-century house with a beautiful exotic decoration, mixing traditional and modern. Also, the staff was very welcoming. |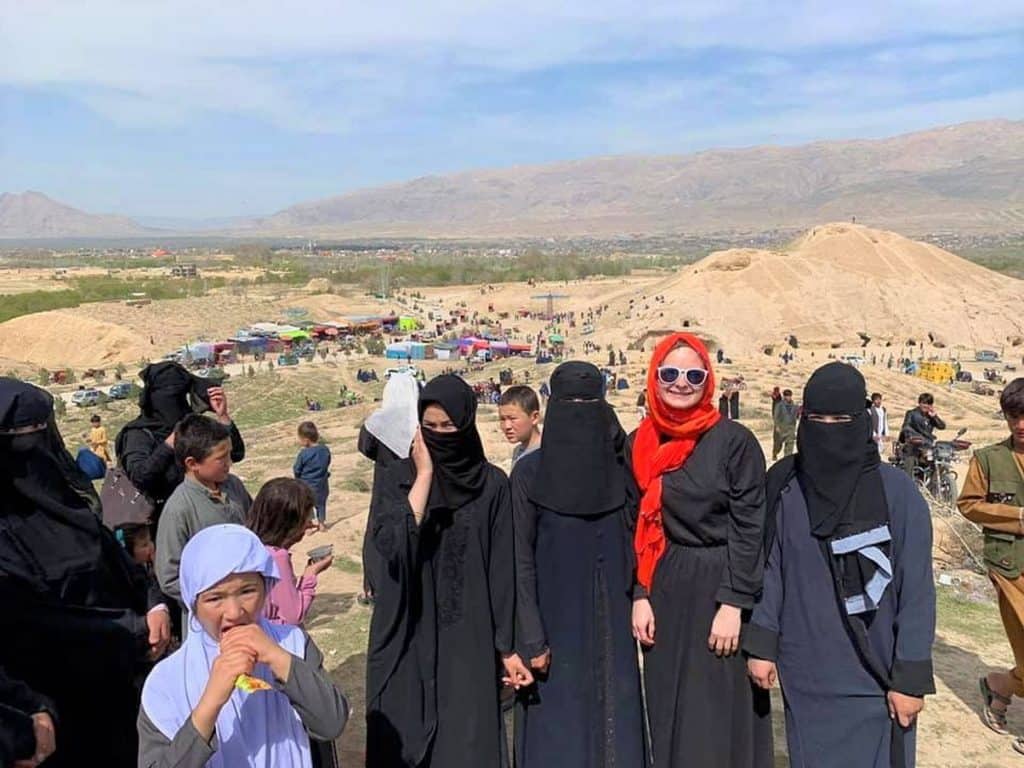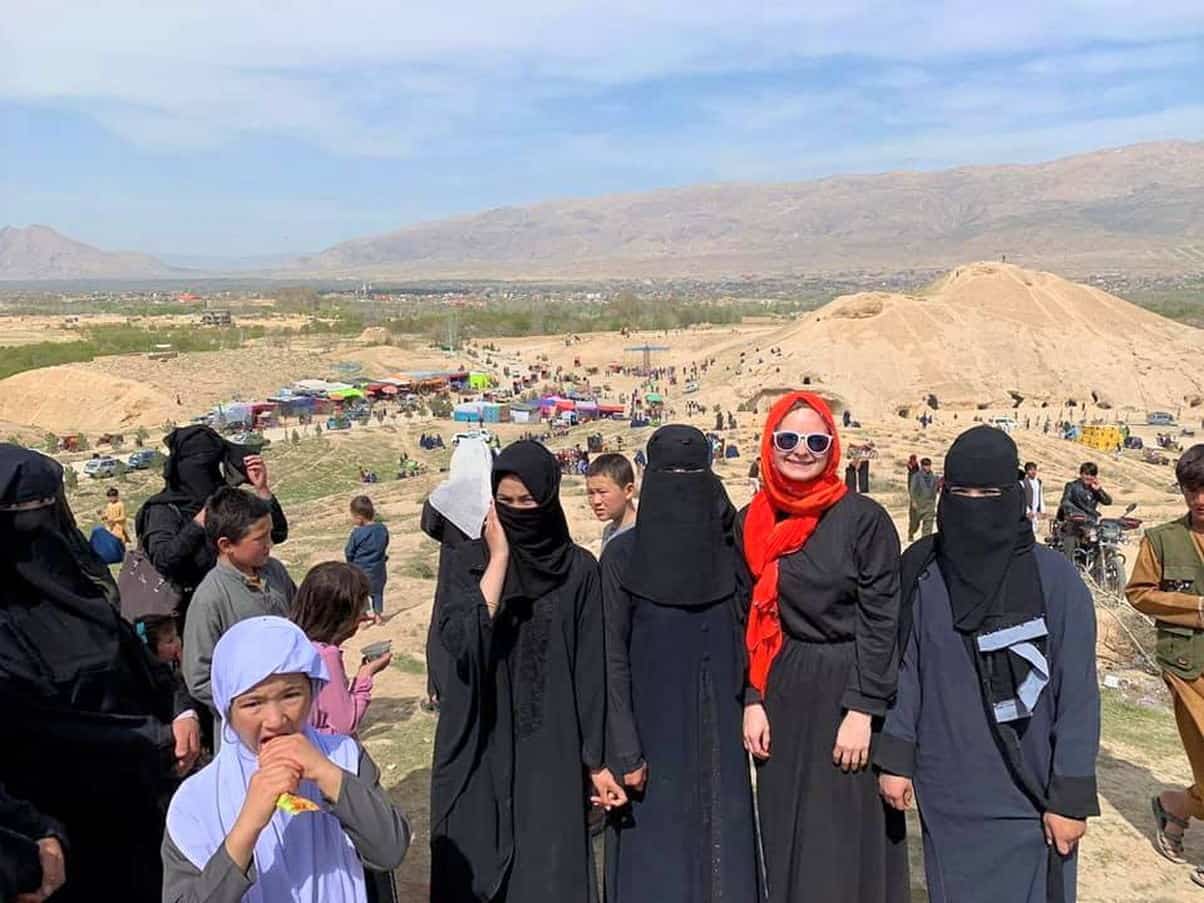 ---
Quick Top 3
---
Wish list
---
Beautiful men & women
Most beautiful men come from Australia, USA, and New Zeeland
Most beautiful women come from Iran, Israel, and Sweden
---
Interview with Venla Mäki-Ikola
---
What is your relation with traveling? What do you want to find or what are you searching for while visiting other countries?

After seeing horrible news from the media all the time about specific countries, I wanted to start traveling and seeking the truth myself. Global news channels give us only one view of those countries, but when I go there, I see something totally different. I find the most warm-hearted, kind, and generous people with good intentions in those countries which often reach our global news in the wrong way. This is what makes me want to travel. I'm also interested in different cultures and in women's rights. I love to see how local people live and what kind of different traditions they have. I have interviewed tens of people about the rights of women in different countries. I think it is fascinating to see women from one extreme end to another. Going from fully covered in Afganistan to being naked in a nudist town in Southern France. It is an abrupt contrast that I want to learn to understand.

Many travelers are strongly affected by previous journeys, certain people they met, the different cultures they encounter, and special experiences on the road. What is your most memorable trip and why? You can write about more than one trip if you wish.

My most memorable trip was traveling overland from Israel to Cape Town with a lot of hitchhiking and staying with local people. That trip was actually my first real solo trip, and I didn't plan it in advance at all. I was traveling in Israel with my friend, and after that, I didn't have a plan. I decided to cross the border to Egypt. Following, I fell in love with the feeling of freedom so that I wanted to see the next country after the other. In the middle of my journey, I decided that I wanted to make this an epic trip and go all the way to Cape Town. The best part of the trip was to live with locals and see the way they survive. Making new friends all around Africa and staying in little mudhouses with no water or electricity with chicken running around the living room. During the same trip, I stopped in Uganda for 2,5 months to do volunteer work in a local hospital. I got to do something to help others and make use of my knowledge that I had learned back in Finland. The funniest thing about my overland travel was that I actually attended more than 10 random people's weddings. People are pleased when they get a European person to attend their marriage even if they just met her half an hour ago on the street.

Some people need to be encouraged to leave home, to lose their fear of traveling. What advice can you give to someone who wants to start traveling but doesn't know how, when and why?

The best time to travel is as soon as possible. We tend to postpone our dreams if they feel too far to reach. All of a sudden, you will be old and lying in your deathbed telling your grandson/daughter how the only thing you regret in your life is that you never made an effort to achieve your dreams. You waited and waited and waited, and all of a sudden, it's too late.  We only have one life to live. You shouldn't waste it by living the way society expects us to live. You should live the way you want to live. Stop dreaming your life and start living your dreams!  I think the best way to start traveling is to buy your plane/train/boat tickets and step into the unknown. Don't plan too much ahead of it. That way, you can start from a clean schedule and not have any prejudices about nations or their people. This way, you might find yourself in places and situations that you couldn't even see in any travel blogs or adventure books. Maybe at some point, you will realize that during your traveling, you have learned more than you ever learned at school. You start valuing your own country more than you did before. At least that's what happened to me.  Sometimes you have to go far to see near. But the best thing you will find is the recipe of Hakuna Matata. Maybe you don't see the change in you, but other people will definitely look at you, not stressing and not worrying about things they do. Because I have found my inner Hakuna Matata.

Have you lived in a different country for more than six months? If so, where was it, and what were you doing there. Also, tell me what you learned from your experiences abroad.

I lived in the USA, Australia. I also lived in England with my family, where I went to high school. It was quite hard at that time since I was a teenager. All the emotional changes and having to say goodbye to all of my friends in Finland was one of the most challenging experiences during my youth.
I would say the worst time moving to a new country is when you're a teenager. It didn't really go as planned, but for sure, it broadened my horizons. What I learned is that everything that doesn't kill you makes you stronger.
I moved to the USA as a high-school exchange student for one year. This time I was a little older and mature enough to experience the culture shock without any stress. It was one of the best years of my life. I was part of the school's dancing team and learned that dancing is my superpower, my meditation, and my soul expression. Still, after 10 years, I feel the same way about dancing.
After I graduated as a nurse in Finland, I went to Australia with a working holiday visa. I worked on a farm and as a baby-sitter. My Australian experience was about celebrating the end of 17 years of education and that I had finally achieved a real degree. For the first time in years, I didn't have to study anything at all. I was living wild, with lots of bush parties and road trips. The most important thing that I learned in Australian was that Auzziemen are little treats made in heaven.

Choosing a favorite landscape can be very difficult. But try to choose a landscape that will remain in your memory forever. What did you feel at that time?

My favorite landscape is in the Kurdistan Province of Iran.
I don't know where this place is exactly, but we drove in the middle of the desert with hardly any proper roads. At one point, we reached a mountain, climbed it, and had a fantastic panoramic view of the whole desert.
It looked like a neverending scenery. There was only sand and that little mountain. It was so quiet that the only thing I could hear was the slight breeze of wind on my skin. I sat down and meditated. This was the perfect moment that I will remember forever.
---
Follow Venla
---
---
Do you want to be interviewed?
Want to be included in my traveler's interview archive? Please feel free to send me a quick message to my WhatsApp +212696132468 – so that I send you the file. If I find your profile interesting and adequate for my blog, I will publish it.