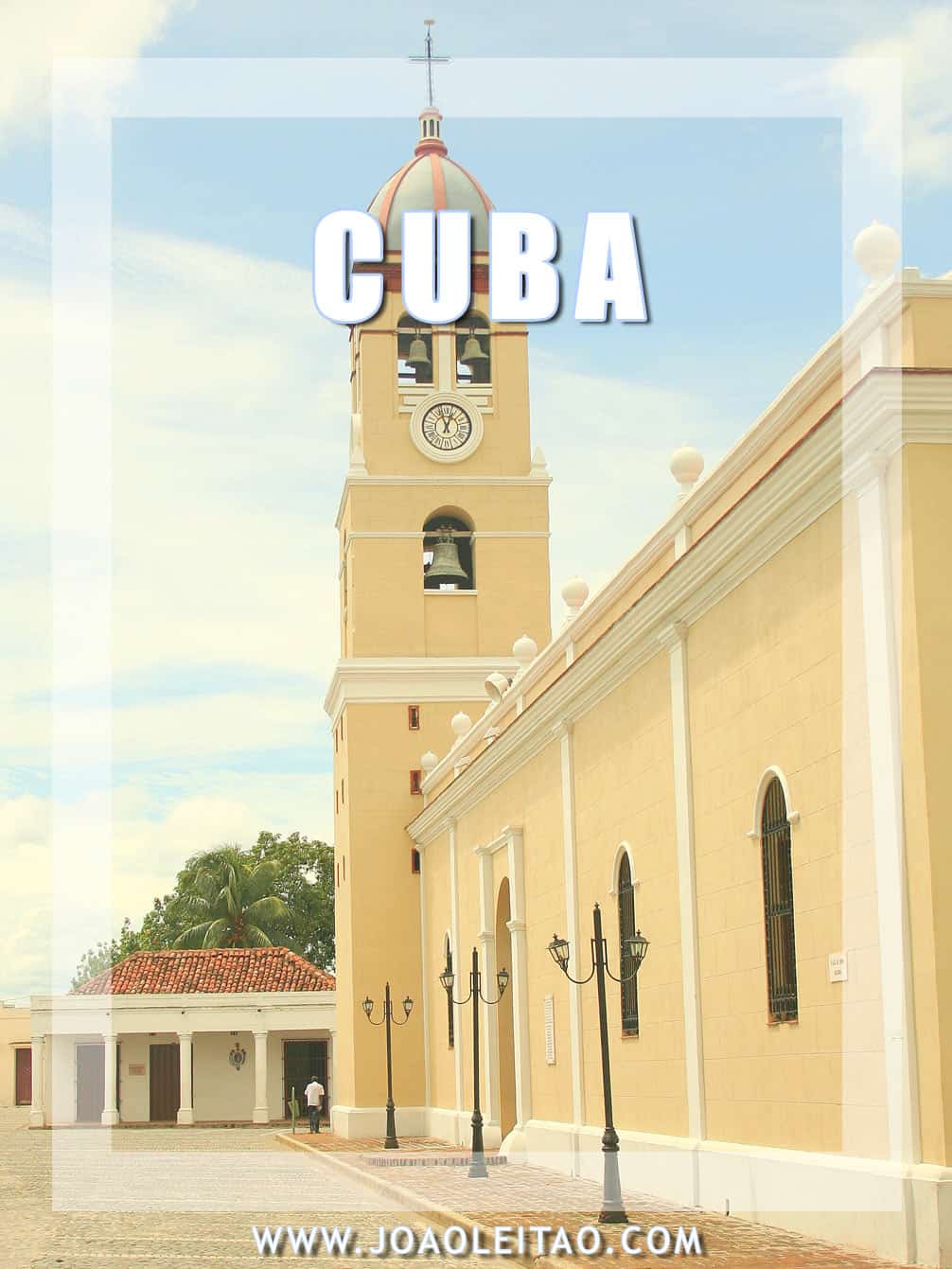 Cuba is a fascinating country with a cheerful and interesting culture. A trip to Cuba will be engraved in your memory forever. Cuba is an easy country to travel, people are friendly and you can safely move around everywhere all by yourself.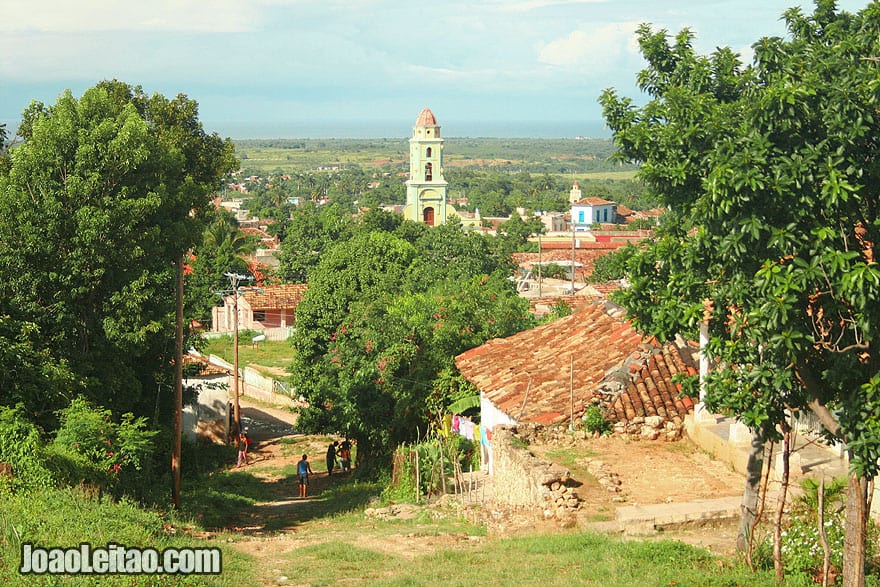 I had the opportunity of driving in Cuba, around the island for a month and explore a bit of all its more touristic places as well as its secret spots. Basically I drove around the island on a rent-a-car, visiting Cuba's best destinations including the most remote beaches and villages.
I advise everyone to visit Cuba and experience a unique travel destination. It seems, due to recent political changes, that Cuba is turning out to be gradually different from what it used to be.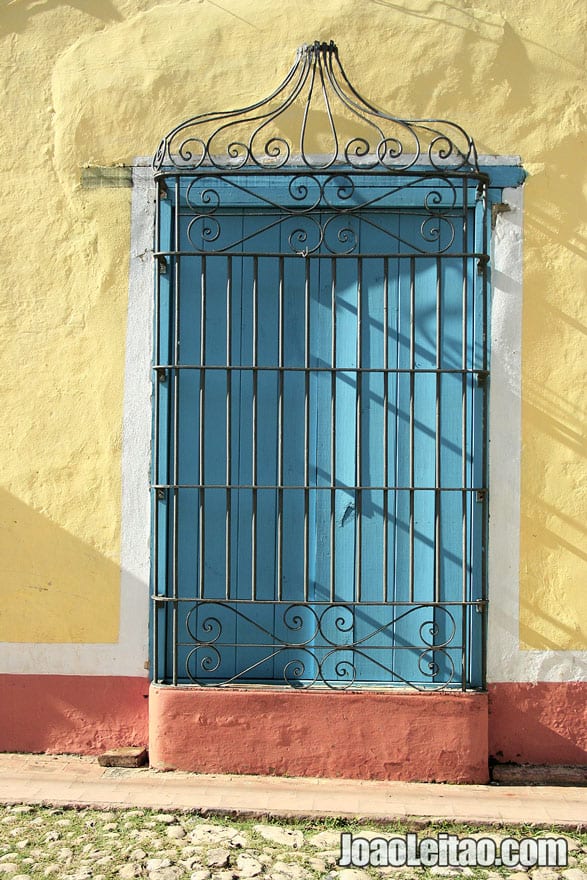 On this page, I invite you to enjoy 142 images of Cuba we all gonna miss – Cuba still held by Socialism, Castro's brothers and stricken by international embargo policies. I hope you enjoy.
---
Photos of Cuba
---
Photos of Havana
---
Havana is a very nice city, mixing tropical vibes with colonial Spanish architecture. Havana's old town is very pretty and one of the UNESCO Sites In Cuba. It was the sixth town founded by the Spanish on the island. While you visit Havana, you cannot miss the Paseo de Martí, the Castillo de San Salvador de la Punta, Old Havana, the Havana Cathedral and the Castillo de la Real Fuerza.
---
Photo of Varadero
---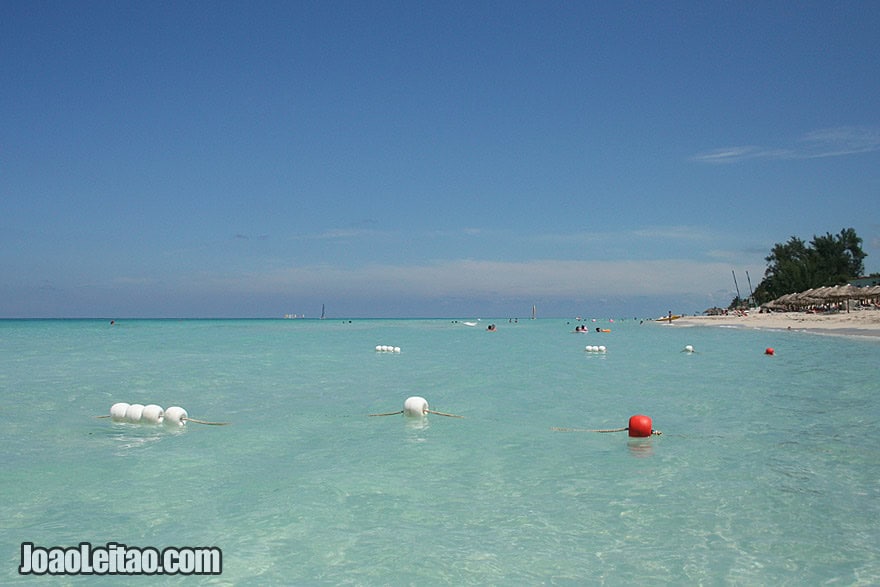 Varadero is probably the most famous beach in the world. Varadero is a city in a narrow neck of land between the Gulf of Mexico and the Bahía de Cárdenas. In this city, there are several resort hotels but there are other accommodation options where you can stay and enjoy the local's people companies. There are several beach restaurants serving fresh juices and seafood.
---
Photos of San Juan de Los Remedios
---
San Juan de Los Remedios was the first small Cuban town that I visited. After coming from Havana it was good to experience what life is like in a Cuban rural town. You can visit the cultural center to attend dance classes.
---
Photos of Santa Clara
---
Santa Clara is a small town with some points of interest such as the city center with the Parque de la Iglesia El Carmen and other monuments, churches, and the historical armored train. The most famous site in Santa Clara is the Che Guevara Mausoleum.
---
Photo of Cayo Santa Maria
---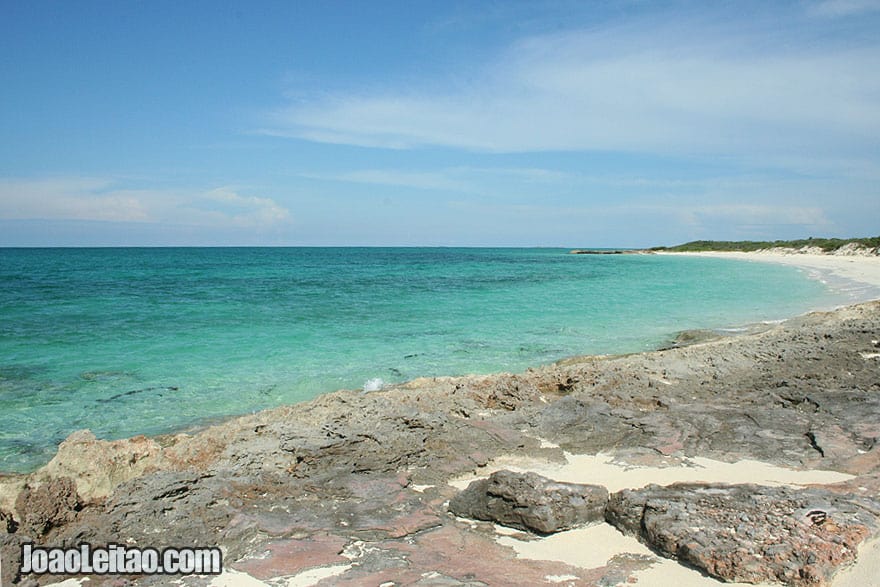 Cayo Santa Maria beach has white sand, crystal clear water and no one is ever there, so you can enjoy the beach all by yourself. Cayo Santa Maria is located a few kilometers from the city of Caibarién, on the north coast of Cuba.
---
Photos of Caibarien
---
Caibarién is a small almost abandoned town with old decorated colonial buildings. I saw a magnificent sunset in the port area.
---
Photo of Guardalavaca
---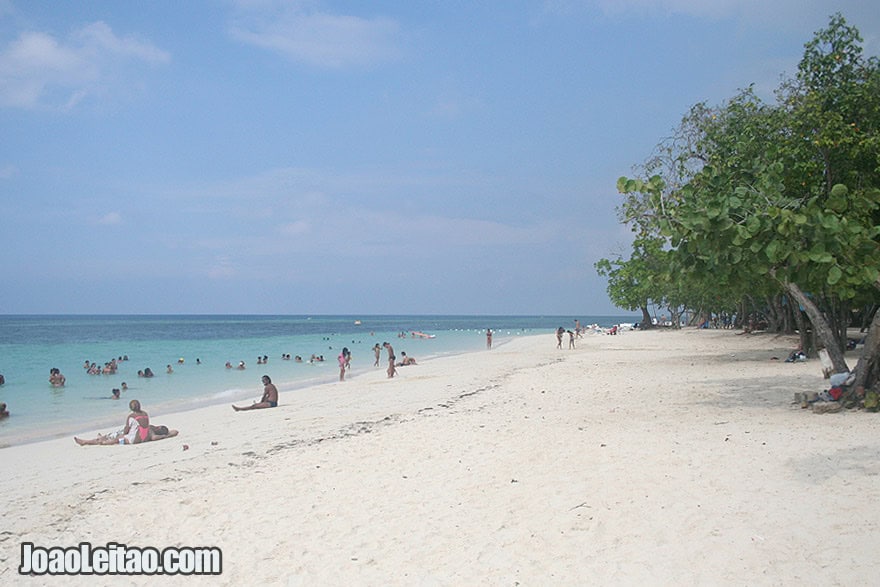 Guardalavaca is a popular beach destination among Cubans. Here many families come to spend holidays. The famous beaches are Playa Guardalavaca, Playa Esmeralda, Playa Don Lino and Playa Bahia de Naranjo.
---
Photos of Baracoa
---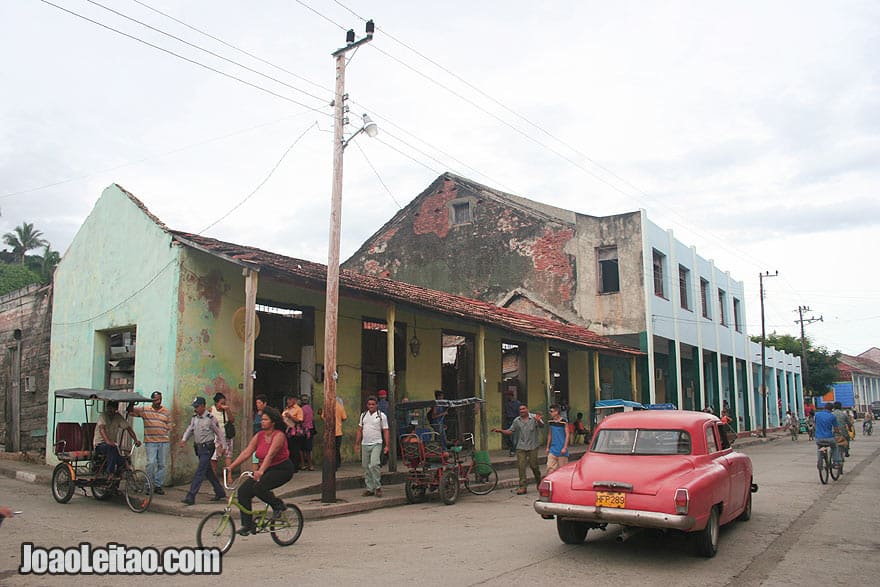 Baracoa is a city in Guantánamo Province on the eastern tip of Cuba. Baracoa was founded on August 15, 1511, by the governor of Cuba, the Spanish conquistador Diego Velázquez de Cuéllar. Baracoa is the oldest Spanish settlement in Cuba and was its first capital. It was at this place that Christopher Columbus first landed when he arrived in Cuba.
---
Photos of Santiago de Cuba
---
Santiago de Cuba is an old historical Cuban city where you can enjoy live music bars, dancing and drinking with local people. Santiago de Cuba staircases are famous. The city is very busy and a little polluted but there are several gardens, churches, and monuments to visit.
---
Photos of Guantanamo
---
---
Photos of Castillo de San Pedro de la Roca
---
Castillo de San Pedro de la Roca is a spectacular fortress with fantastic views over the bay. This sixteenth-century Spanish fortress is a UNESCO World Heritage site. San Pedro de la Roca castle is located about 10km south of Santiago de Cuba.
---
Photo of The National Shrine Basilica
---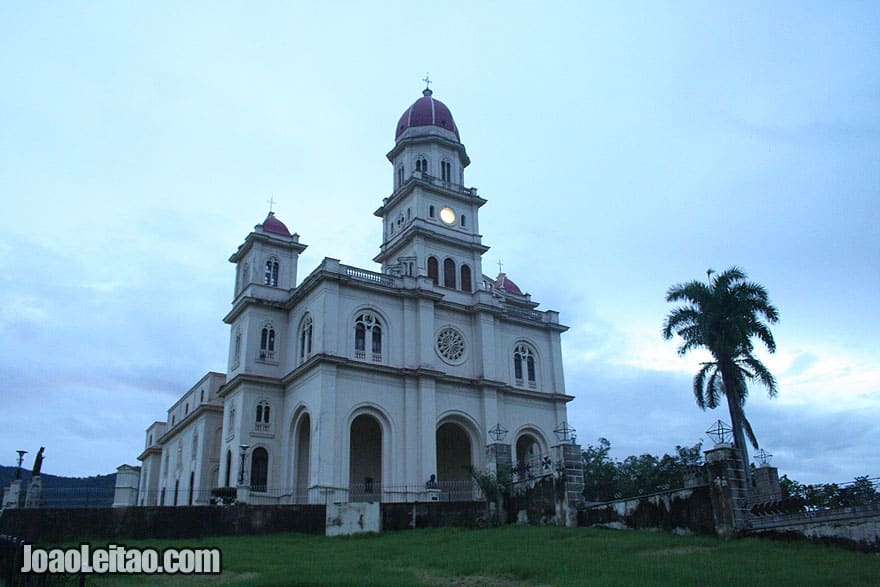 Basilica of Nuestra Senora de la Caridad del Cobre is also known as The National Shrine Basilica of Nuestra Señora de la Caridad del Cobre and is located near Santiago de Cuba.
---
Photos of Bayamo
---
Bayamo is a city with a beautiful historical center. Bayamo was the second of the seven cities founded by Diego Velázquez de Cuéllar and was established on November 5, 1513.
---
Photos of Camaguey
---
Camaguey is a famous Cuban historical city. Camaguey has beautiful buildings in the historic center such as the church of Nuestra Señora de la Soledad.
---
Photos of Venezuela
---
Venezuela village has a small center, a garden, a railway station and many classic cars on the streets. A good example of a small town in the Cuban countryside.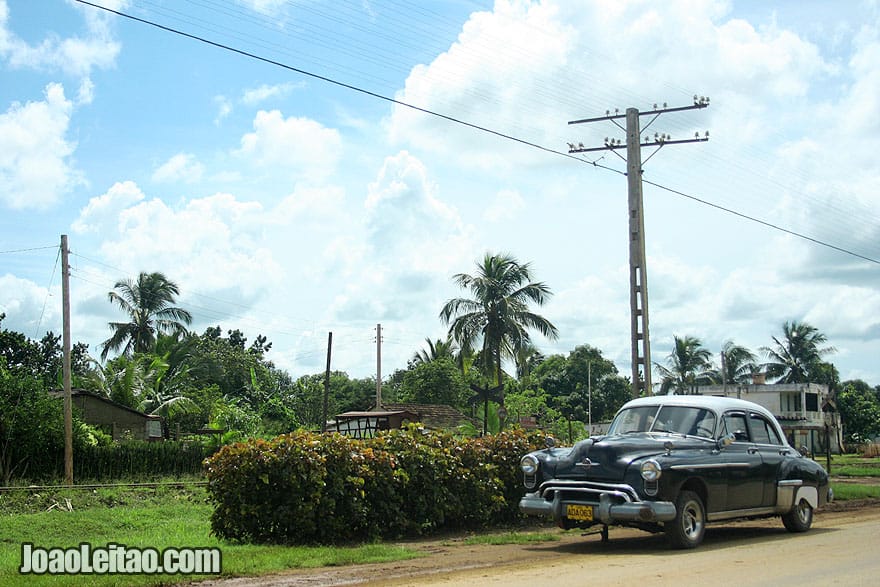 ---
Photo of Sancti Spiritus
---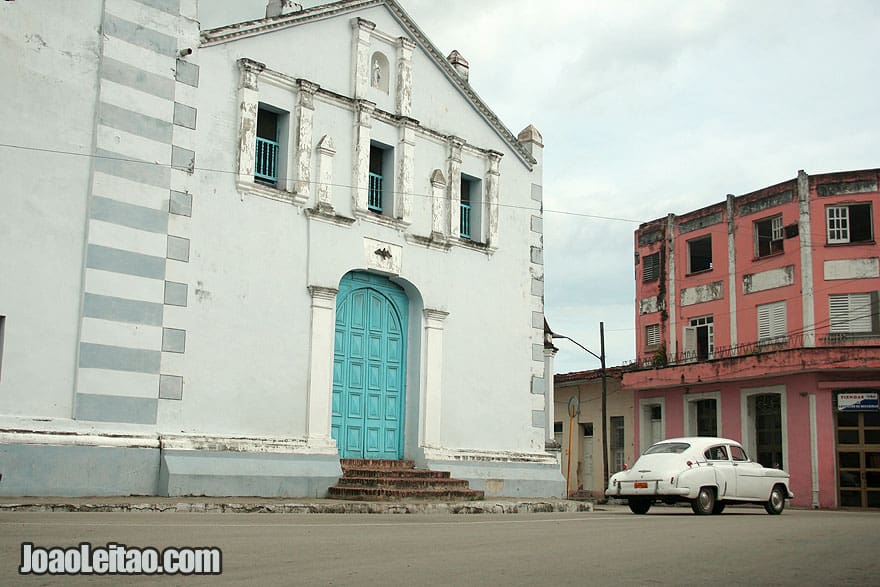 Sancti Spiritus is a city on the road between Ciego de Ávila and Trinidad and has the oldest church in Cuba. At the time I visited it there were many festivities taking place, so the streets were filled with people and stalls with food and drinks. The city of Sancti Spiritus was founded by Diego Velázquez de Cuéllar in 1514.
---
Photos of Trinidad
---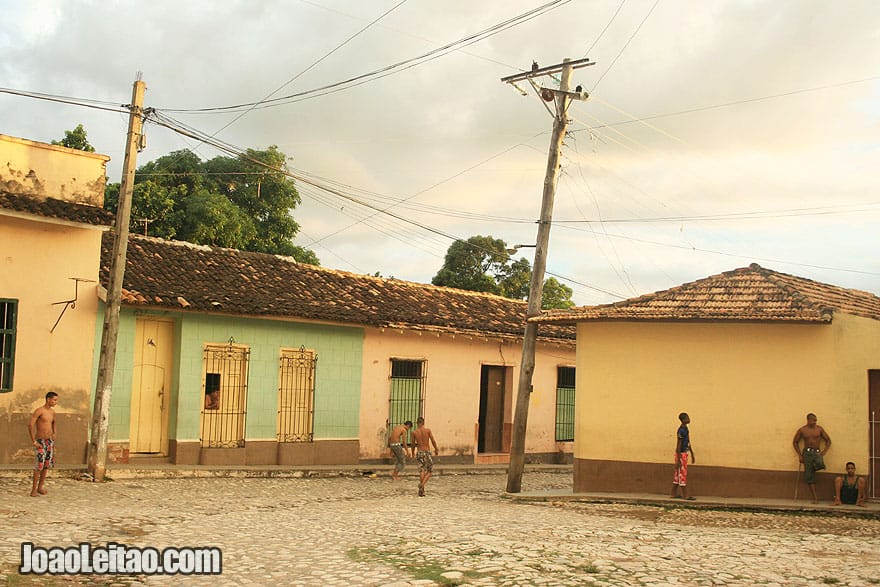 Trinidad city was founded on December 23, 1514, by Diego Velázquez de Cuéllar. Its original name is Villa De la Santisima Trinidad. I loved this city, its people, its historical center. Trinidad is a UNESCO World Heritage site.
---
Photos of Playa de Ancon
---
Playa de Ancon beach is on the Caribbean Sea, a few kilometers south of the city of Trinidad. Playa de Ancon is famous for its beauty, tranquility, with plenty of palm trees, white-sand beaches, and crystal clear water.
---
Photo of Cayo Jutias
---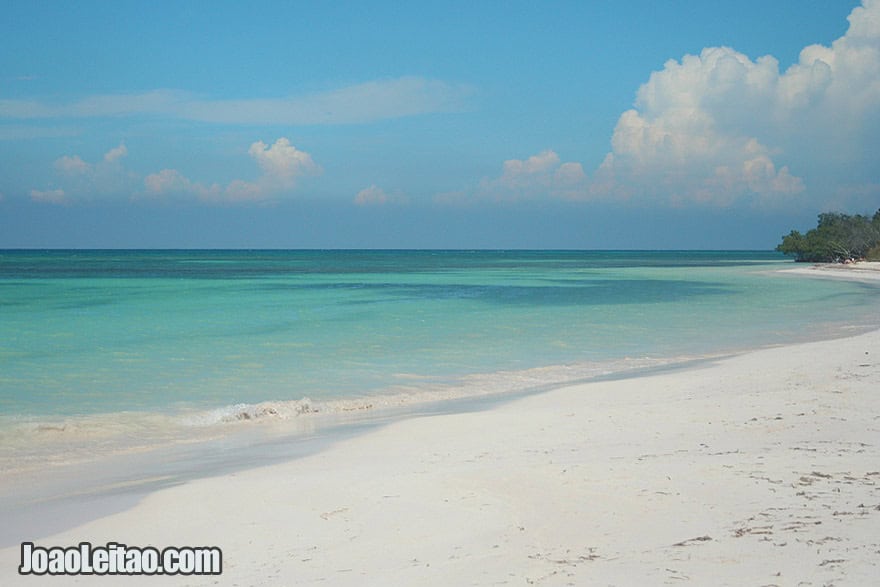 Cayo Jutias in Bahía de Santa Lucía is a beach in the northern part of the island of Cuba. White sand beaches and crystal clear water. This beach is called Cayo Jutias, which is basically the name of a small island off the coast of Santa Lucía.
---
Photos of Viñales
---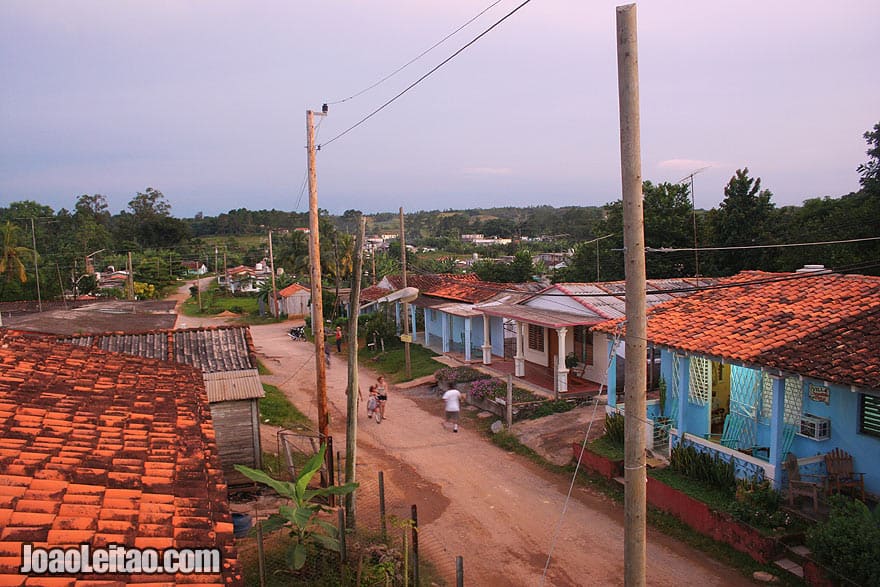 Viñales is a very nice place west of Havana. Viñales is a UNESCO World Heritage site that has a natural park, several caves, rocky mountains, and jungle. Apart from the fantastic landscapes, Viñales village is also very nice, quiet and has beautiful sunsets.
---
Photos of Cuba's Countryside
---