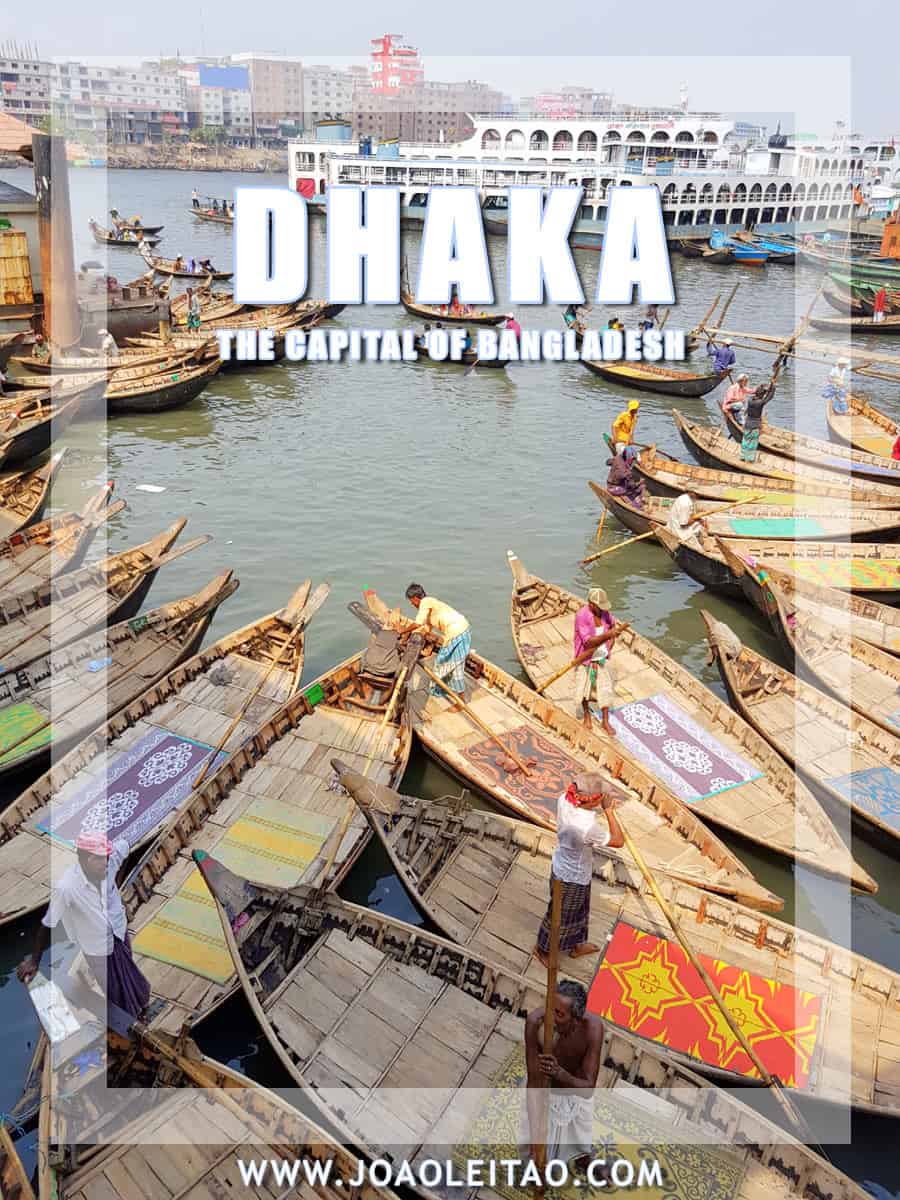 Undoubtedly the most underrated country in whole Asia, Bangladesh is also the least touristy destination on the planet.
Being the 8th most populous country in the world with 160 million people, it only receives around 120.000 international arrivals annually.
Unsurprisingly, it has the lowest number of tourists compared to its population.
Dhaka Bangladesh: What you need to know
Bangladeshi history reveals the country has maintained human presence since the year 700 BC.
In the Middle Ages, it adhered to Islam and became one of the richest territories of the Mongolian Empire. Dhaka became one of the wealthiest and most prosperous cities in the world.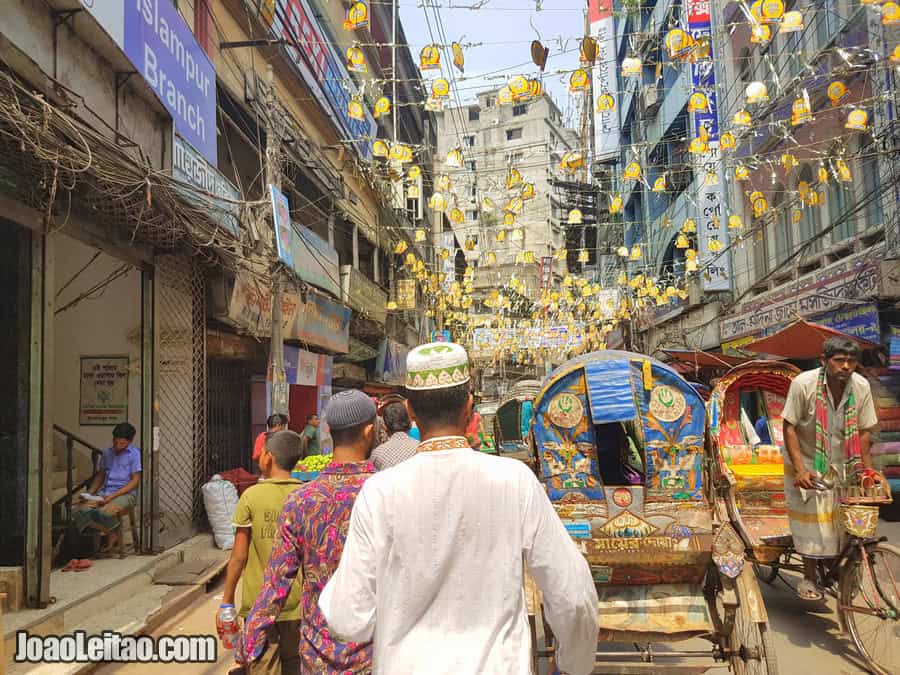 Europeans, particularly the Portuguese, arrived in Bangladesh in the fifteenth century and, only three centuries later, the British East India Company took over its land.
When Pakistan failed to administer Bangladesh, independence finally arrived after conflicts between East and West Pakistan, from 1947 until 1971, when Dhaka became the capital of an independent Bangladesh.
Today, Bangladesh holds multiparty elections every four years and is governed by a democratic political system.
Visiting Dhaka is not challenging and there are some unique and highly-regarded points of interest. In this page, I have outlined some of the factors that caused me to truly enjoy the city.
Top things to do in Dhaka
Lalbag Fort
Star Mosque
Shahid Minar
Martyred Intellectuals Memorial
Baitul Mukarram Mosque
Sonargaon
Ramakrishna Math and Ramakrishna Mission
Dhaka University Central Mosque
Independence Monument
St. Mary's Cathedral
Khan Mohammad Mridha Mosque
Dhakeshwari Temple
Chawkbazar Shahi Mosque
Dharmarajika Buddhist Monastery
Gurudwara Nanak Shahi
Bashabo Balur Math
Hoseni Dalan Mosque
Goaldi Mosque
Begum Bazar Mosque
In the middle of Dhaka's Labour Day street demonstration
Best places to visit in Dhaka
Known as the "City of Mosques," Dhaka is located on the banks of the Buriganga River, near the Ganges Delta. The city's beautifully-landscaped setting embraces mostly tropical vegetation growing above very moist soil. Located at sea level, Dhaka is also sensitive to floods during the monsoon season.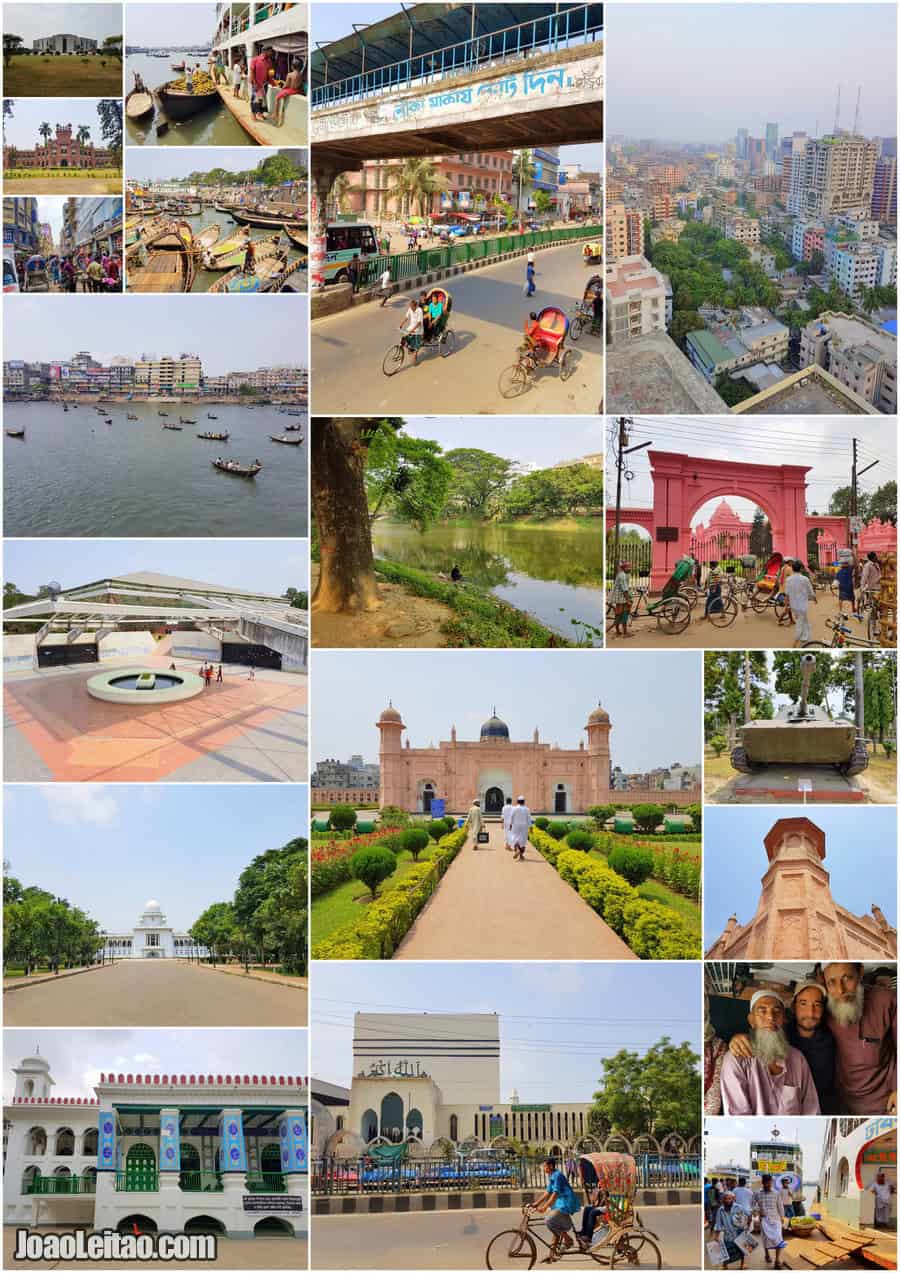 1. Dhaka Pink Palace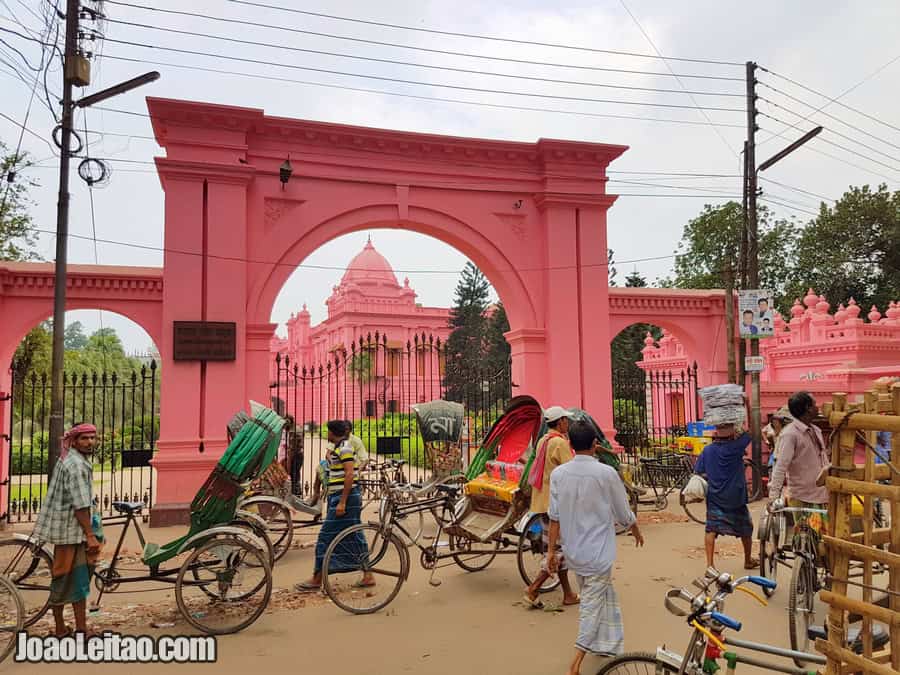 Built between 1859 and 1972, the Ahsan Manzil was the residential palace of the Nawab Family from Dhaka city. With its Indo-Saracenic Revival architecture, this national museum receives more than 3 million national visitors every year.
Address: 06 Udoyonbag Rd, 3051 Dhaka. Opening Hours: daily from 10:30 am to 5:30 pm.
2. Hussaini Dalan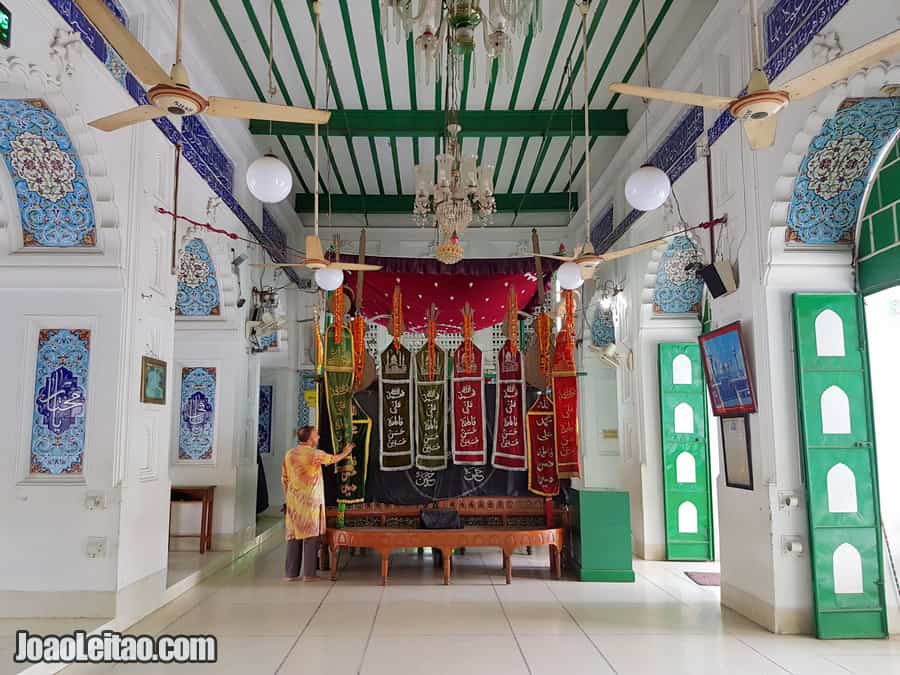 Constructed during the second half of the Mughal Empire during the 17th century, Hussaini Dalan was originally the house of Imambara, a famous and prominent Shiite imam.
Address: Hussaini Dalan, Dhaka. Opening Hours: daily from 9 am to 5 pm. Closed on Friday.
3. Sadarghat Port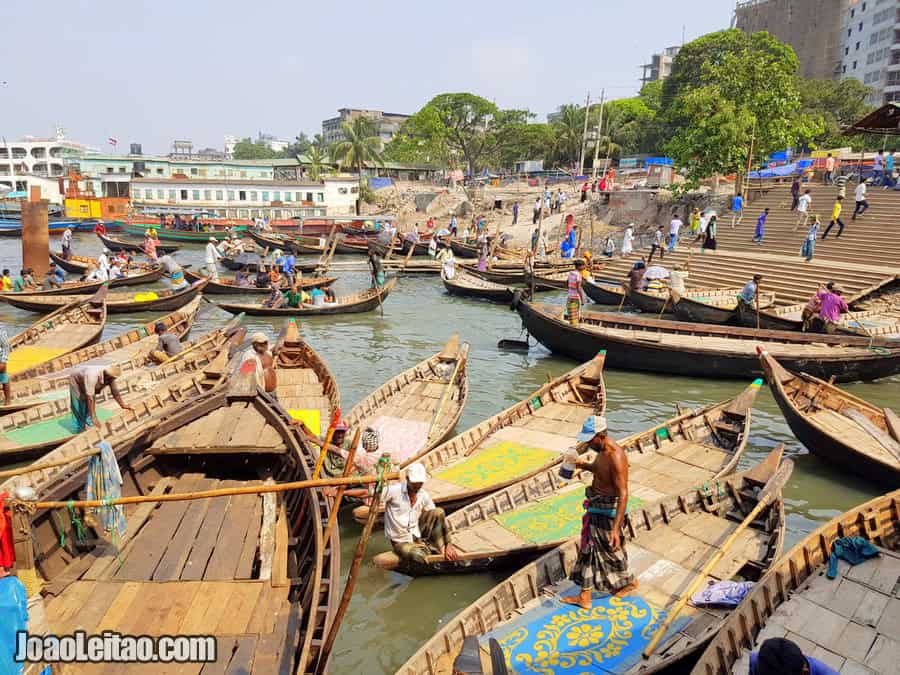 Set on the shore of the Buriganga river, this chaotic yet lively port is, in my opinion, the city's tourism highlight. At Sadarghat, you can dive into Dhaka's bustling daily life and enjoy interacting with welcoming, friendly Bangladeshi people.
Address: Sadarghat Boat Terminal, Gabtoli Rd, Dhaka. Opening Hours: daily from 5 am to 11 pm.
4. Lalbagh Fort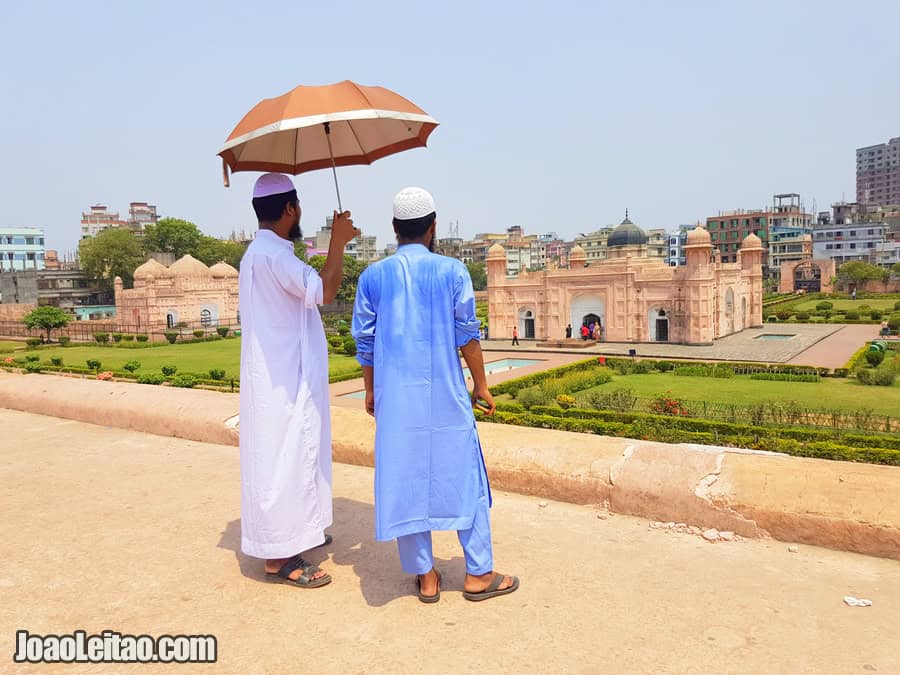 An unfinished Mughal fortress dating from the 17th century, Lalbagh Fort is located along the Buriganga River in Dhaka's old town. Here, you can visit the mosque, the Para Bibi Mausoleum and the Diwan-i-Aam residence.
Address: 1205 Lalbagh Rd, 3051 Dhaka. Opening Hours: daily from 10:30 am to 5:30 pm.
5. Mausoleum of Ziaur Rahman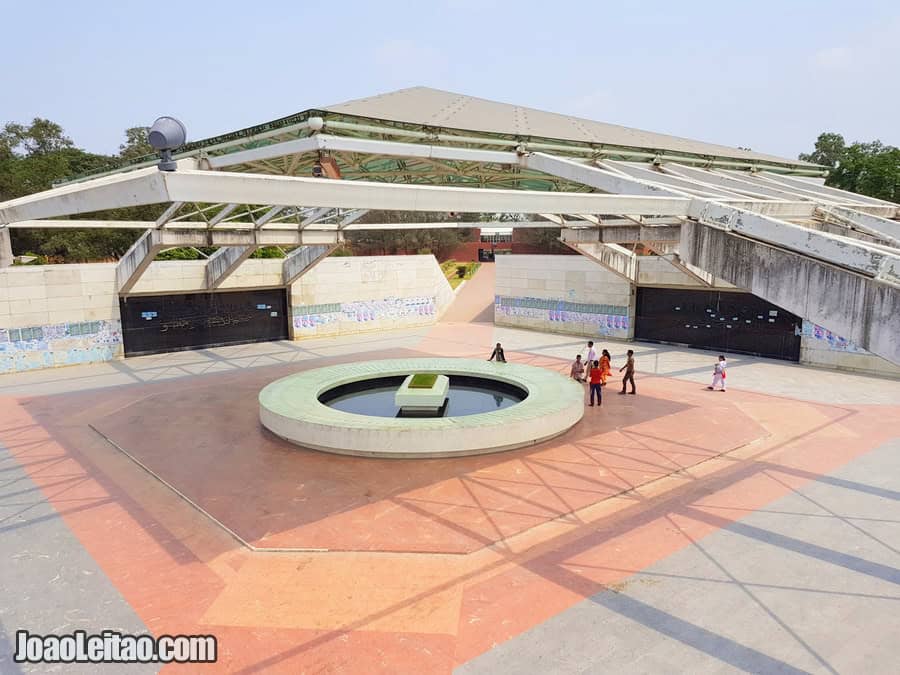 The tomb of Ziaur Rahman, a Bangladeshi nationalist politician assassinated in 1981, is located in Chandrima Uddan park beside the National Parliament House of Bangladesh.
Address: Chandrima Uddan Park, Crescent Lake Rd, Dhaka. Opening Hours: daily from 6 am to 10 pm.
6. Bangladesh Military Museum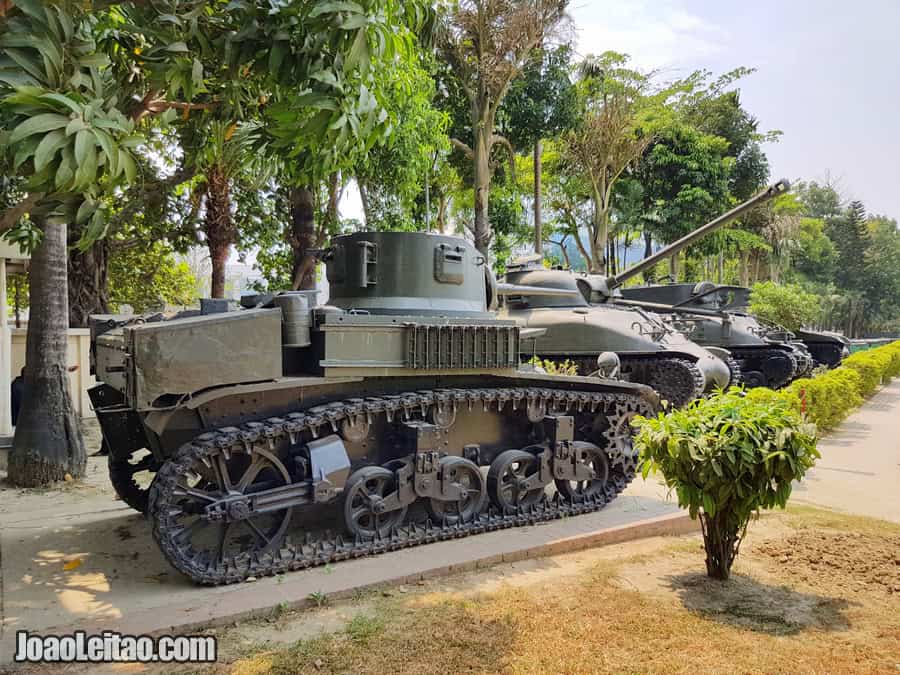 Opened in 1987, the Military Museum displays several armored fighting vehicles highlighting the heritage of the Bangladesh Army throughout history.
Address: Bijoy Sarani Rd, Dhaka. Opening Hours: daily from 10 am to 6 pm. Closed on Government holidays.
7. National Parliament House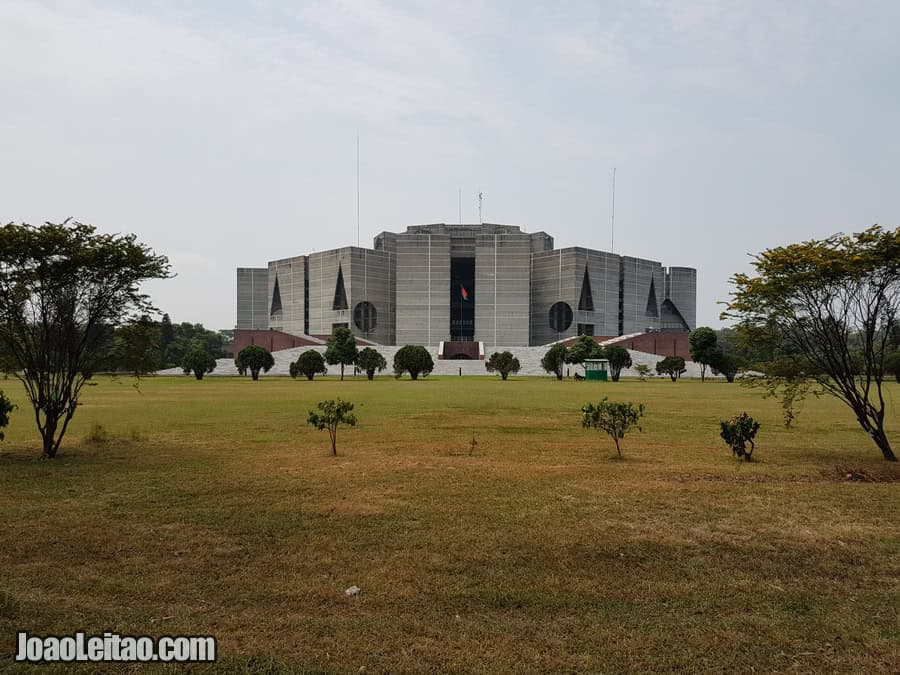 Address: South Plaza, Dhaka.
8. Bangladesh Supreme Court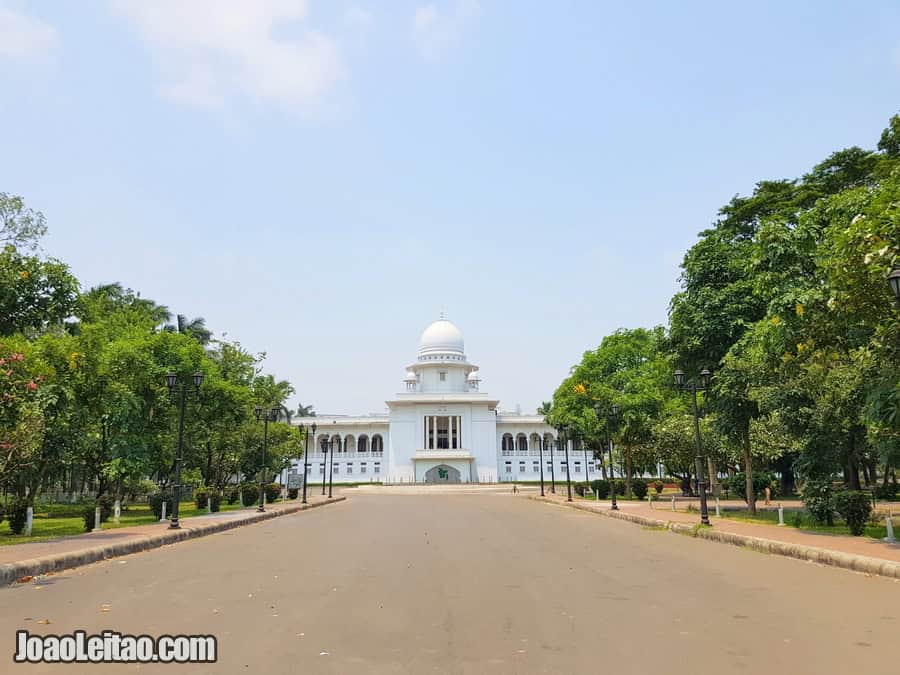 Address: High Court Street, Dhaka.
9. Curzon Hall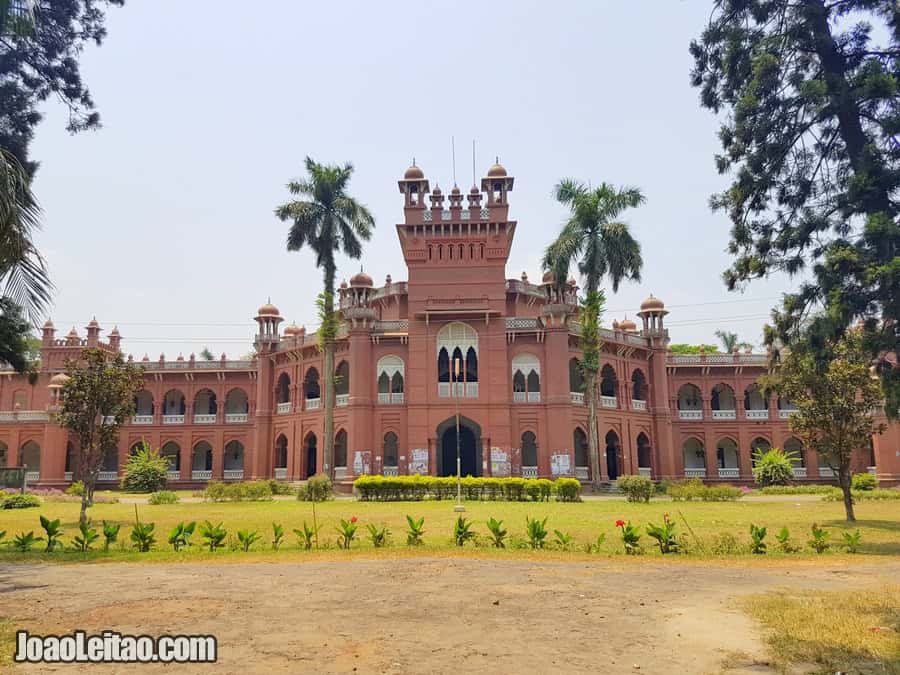 Built in 1904 and named after Lord Curzon, the Viceroy of India of the time, Curzon is accessible to visitors since it is occupied by the University of Dhaka's Faculty of Science.
Address: High Court Street, Dhaka.
10. Dhanmondi Lake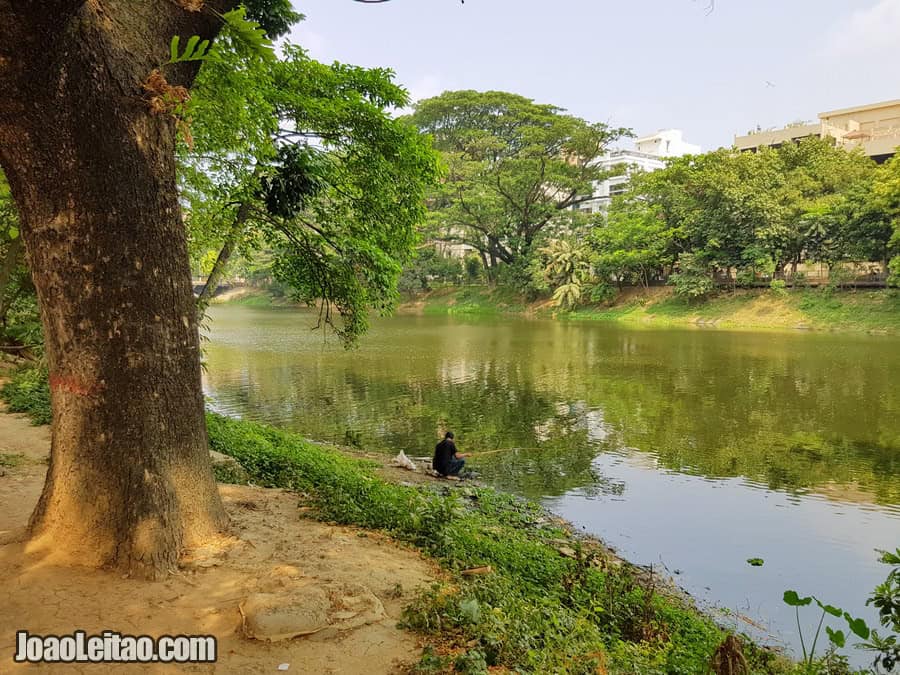 A peaceful lake embracing Dhaka's Dhanmondi neighborhood, Dhanmondi Lake provides a clean outdoor environment where locals frequent to spend time with family and have picnics.
Address: Dhanmondi, Mirpur Rd, Dhaka.
11. Baitul Mukarram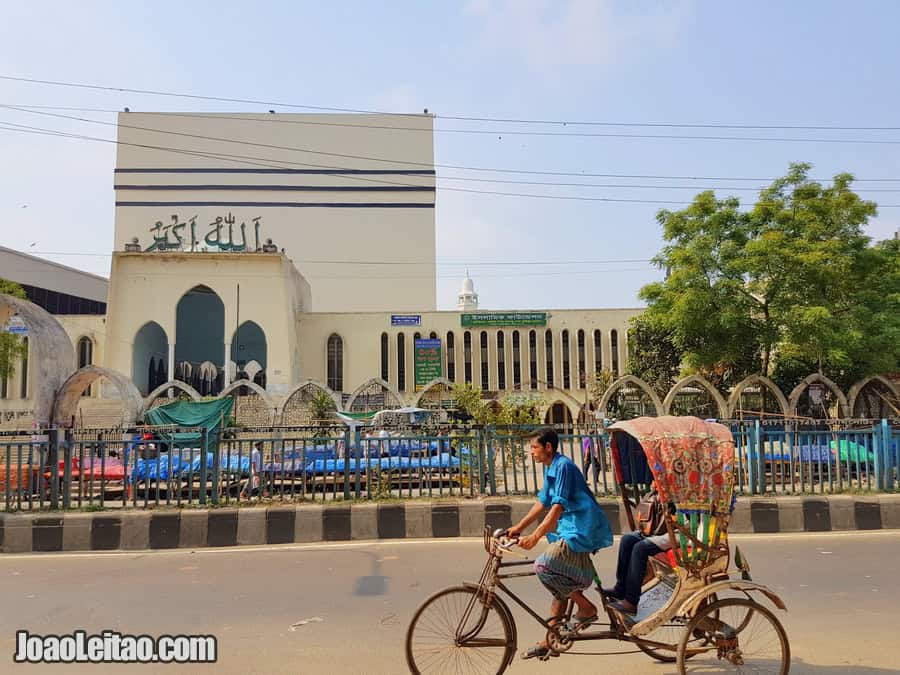 Built in 1968, this famous national mosque of Bangladesh currently ranks as the 10th largest mosque in the world. Surrounding the religious complex is a bustling market with several shops selling clothes, books and street food into the late hours.
Address: Baitul Mukarram, Topkhana Rd, Dhaka.
12. Babu Bazaar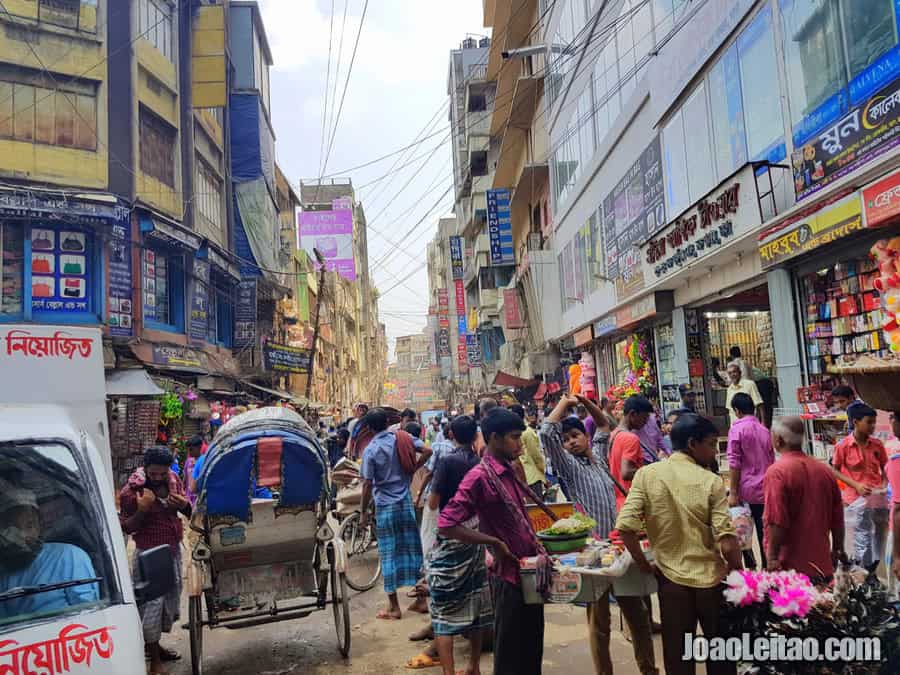 Babu Bazaar is the most important wholesale market in Dhaka city. Indulge yourself with an uncomfortable amount of people in a chaotic labyrinth of bustling, unpaved streets.
Bangladeshi People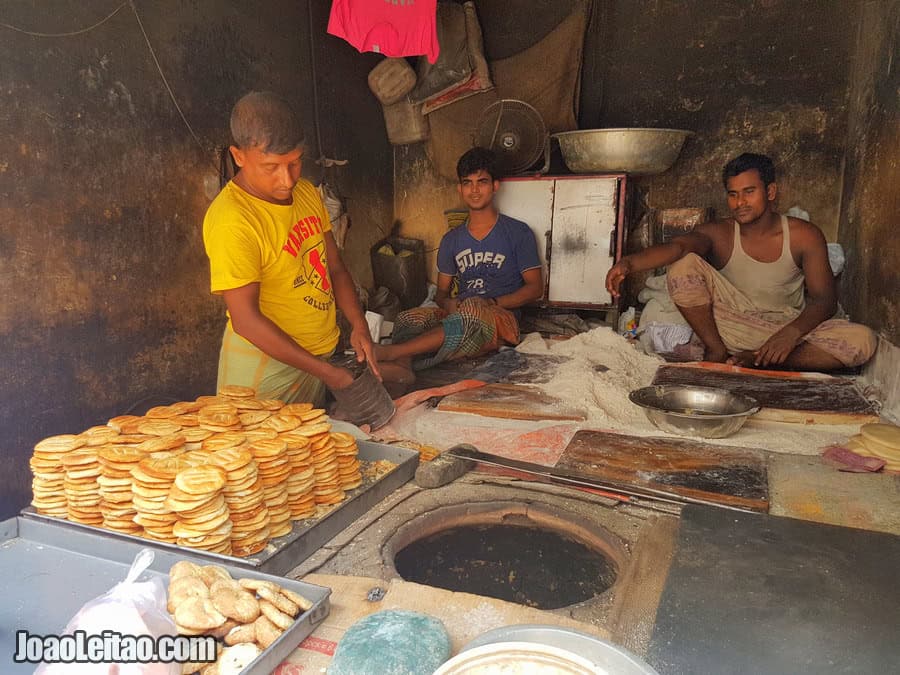 Bangladesh culture links closely to its neighbors, India and Myanmar.
Bangladeshi culture has about 2500 years of experiences, customs, and traditions, which translates into a very diversified cultural spectrum. Bangladesh's heterogeneity is the result of an extensive history and involvement between different ethnic groups and religions.
Thus, Dravidian, Indo-Aryan, Mongolian, Arabic, Persian, Turkish, and all other notorious cultures of Western Europe, contributed to making this place one of the most different countries in what concerns the co-existence of the various cultural roots in the same territory.
Walking through Dhaka is a unique experience where one can admire magnificent religious monuments while enjoying traditional music at any street corner. Markets, train rides and Sadarghat Port are extraordinary places where you can experience daily life along with the richness of the Bangladeshi people.
During my 5-day visit in Dhaka, I didn't catch sight of a single western tourist, so I felt special while also discovering residents were very curious to talk to me. While visiting several monuments, I was approached by almost everyone around and asked to take "selfie" pictures with them.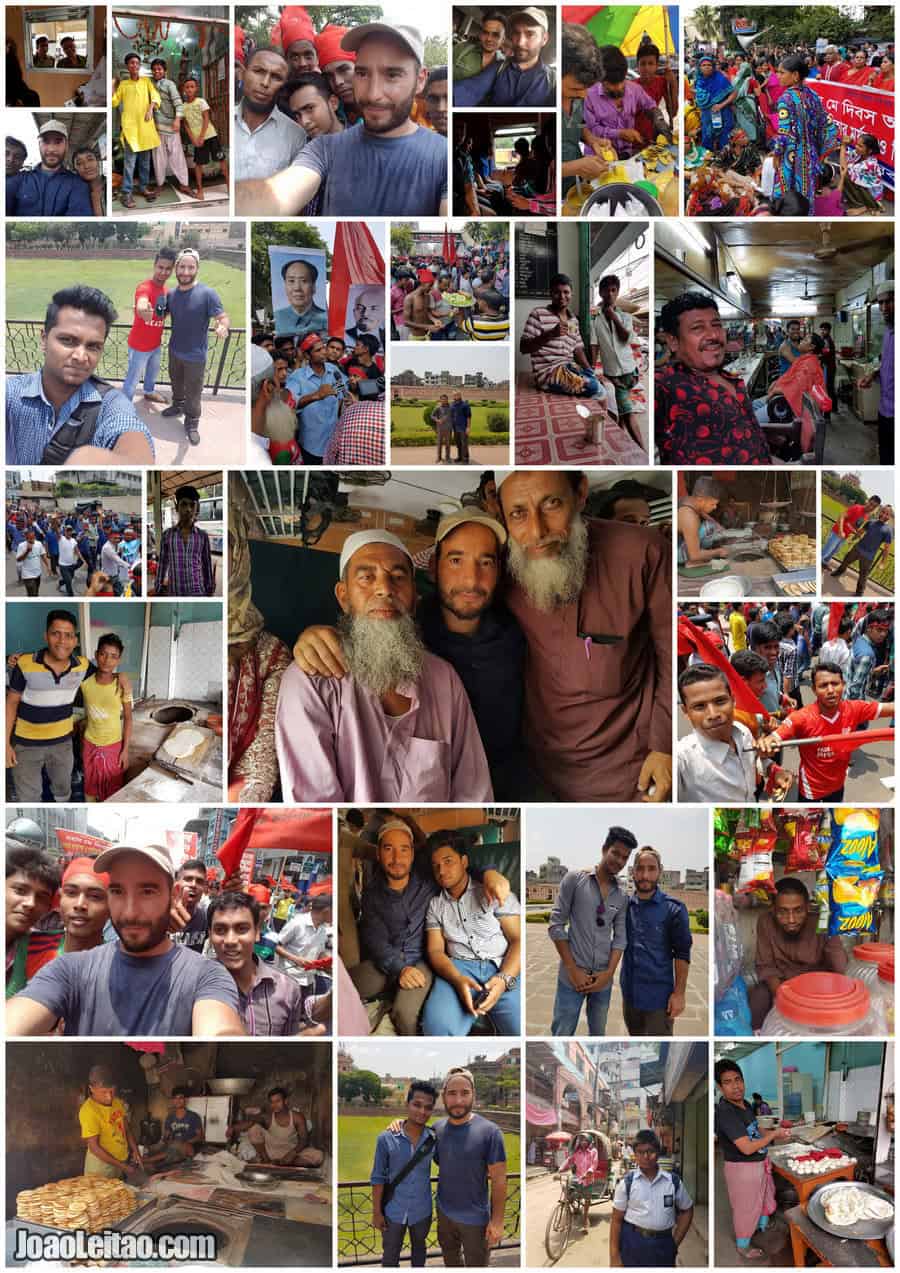 Bangladeshi do take into consideration when tourists visit their country, feeling proud of the fact that there are foreign travelers who give them attention, who spend time and money while visiting.
The friendliness of the Dhaka people is, without a doubt, the highlight of my entire experience there.
So, why is Dhaka the capital of Bangladesh worth a visit?
Because of its friendly people.
Tours in Dakha
Dakha travel tips
I flew in from Yangon, Myanmar and flew out to Kolkata, India.
I made a quick $50-dollar, hassle-free visa on Arrival (VOA) at Dhaka's Shahjalal International Airport.
The best way to cruise around old Dhaka is by either walking or by rickshaw.
Auto rickshaws, locally called "baby taxis" or "CNGs" are the best for long distances. Use the meter.
Women visiting Dhaka should dress discreetly.
I stayed three nights at Hotel 71 located near Baitul Mukarram national mosque at Kaizuddin Tower 176, Shaheed Syed Nazrul Islam Sarani, Dhaka. Price of single room WC + AC + B&B $40 dollars / 3300 BDT.
I stayed one night at Hotel Chittagongon International, located near BRTC Bus Terminal at 2/1 Kabi Jasimuddi Road, Dhaka. Price of single room WC + AC: $12 dollars / 1100 BDT.
Daily international bus services run between Dhaka and Kolkata in India. Check out the B.R.T.C. office near Dhaka's train station.