Visit Kuwait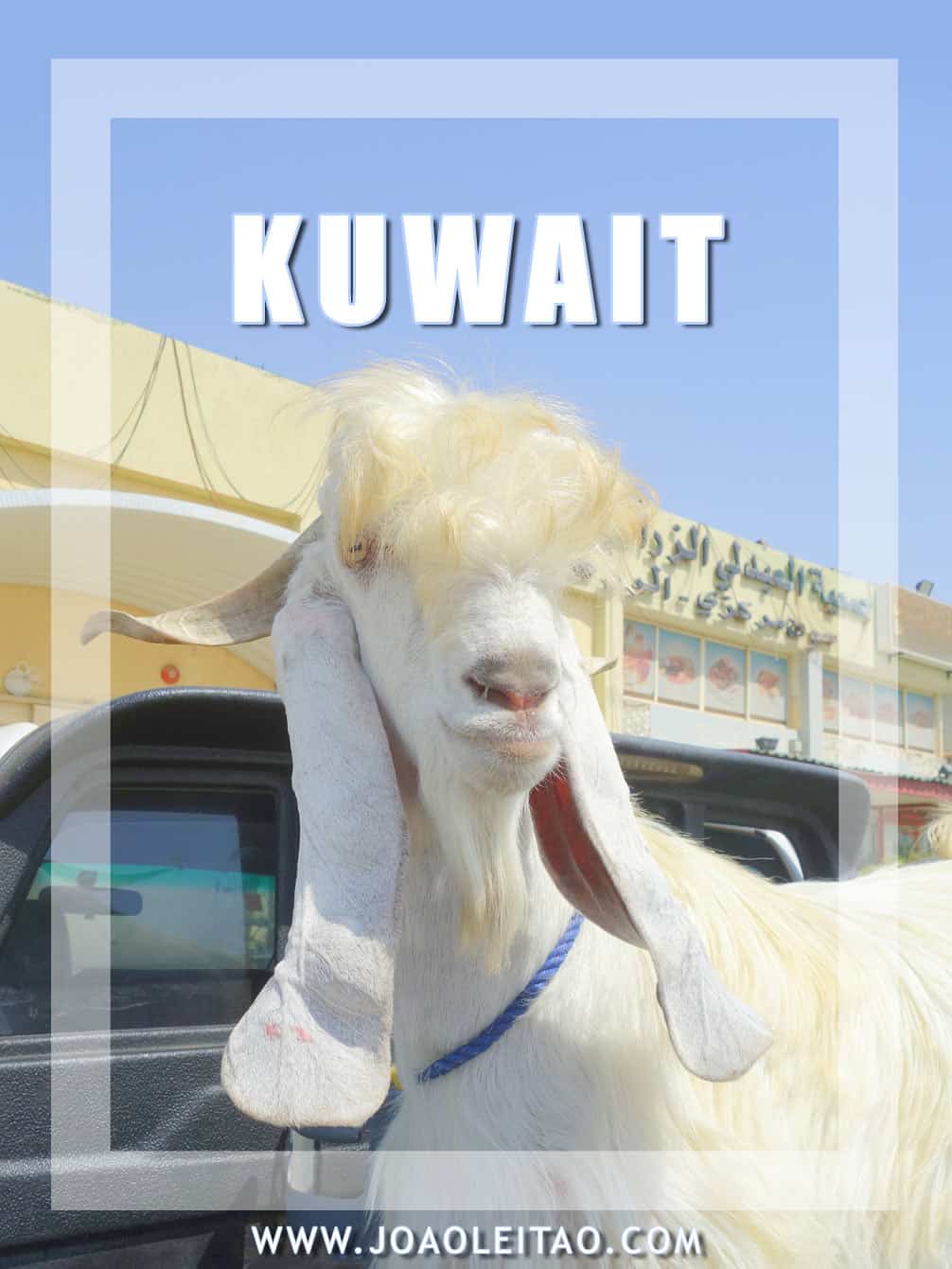 Kuwait is a fascinating country as a tourism destination. Many people try to avoid traveling to this Gulf country, but, of course we can find some amazing and interesting things to visit.

To visit Kuwait it's quite easy. I was in Kuwait for a couple of days and explored a bit of the country outside the capital – Kuwait city.

In addition to visiting near the border with Iraq, I included visiting the delta of rivers Tigris and Euphrates in my itinerary.

I hope to return to Kuwait someday so I can visit the Greek ruins on an island in the Persian Gulf.

History of Kuwait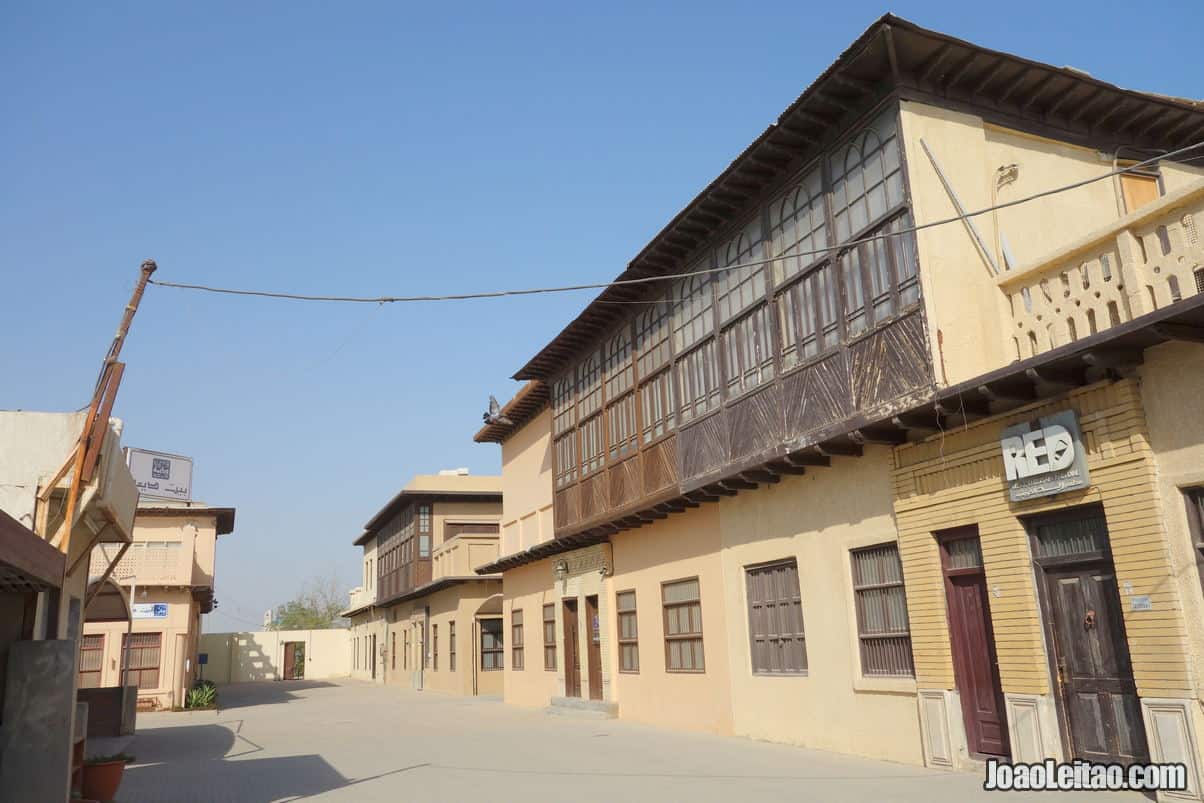 The History of Kuwait began in the 3rd century BC when the Greeks settled here. They believed Icarus, the mythological figure who had flown out of Crete, had been buried here. This place was always the cause of many territorial disputes. Eventually, the Parthian Empire settled here, one of the most significant Iranian powers in Ancient Persia. Kuwait, known as Hajar then, was conquered by the Sassanids, the last pre-Islamic Persian empire. Looking at it as an important economic hub, the Ottoman Empire comes forward and takes over the country, that later becomes an ally of the United Kingdom by giving them control over their foreign policy and getting military protection and financial aid in return. The fall of the Ottoman Empire during the First World War caused a political crisis and an economic recession due to the decrease in pearl production. In 1961, Kuwait became independent, canceled the contract with Great Britain, and switched to the oil business, a shift that balanced the country.

Geography of Kuwait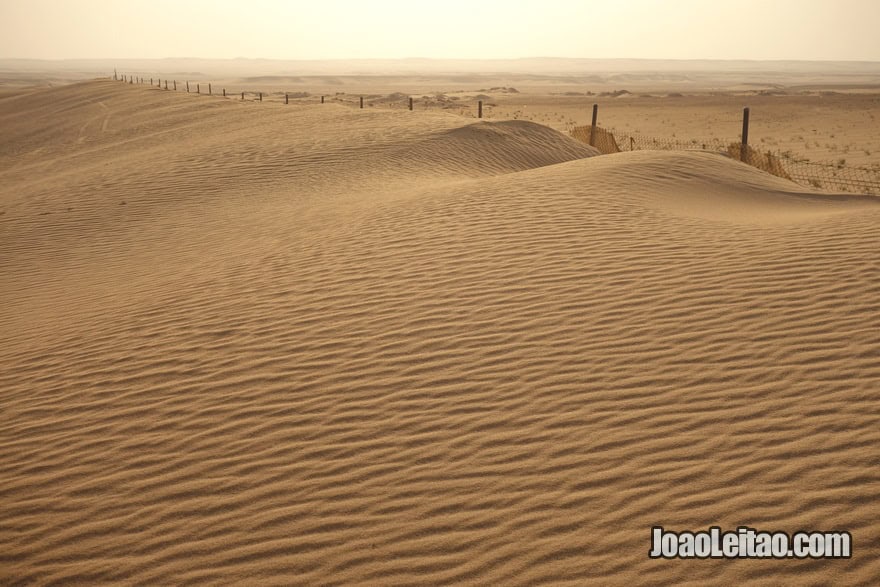 Geographically, Kuwait is 17,818 square kilometers in size and located in the Middle East. It's a relatively small country that you can easily travel across: it's 200 km from North to South and 170 km from East to West. The country borders in the East with the Persian Gulf, in the North and the West with Iraq, and with Saudi Arabia in the south. Most of the landscapes are deserted plains. The highest peak is 290 meters tall in the region of Al-Saqaya. Animal life is quite fragile here because of war and ruthless hunting, but you'll be able to spot some lizards, snakes, Arabian sand gazelles, camels, flamingos, and falcons. Water in Kuwait is quite high in salt, with temperatures averaging between 12 and 36 degrees Celsius, where hundreds of sea animals species live, including whales and dolphins.

Culture of Kuwait

Culture in Kuwait is based in "old-fashioned" educational values, with huge respect for others especially the elder. Since a young age, children are raised to respect, serve, and protect the older family members, which fosters a sense of union and strengthens the social relationships between the Kuwaiti. People are quite friendly, welcoming, and humorous, and because they're very artistic, music is quite rich here too. Musical tradition is deeply rooted in their culture, but unfortunately, most of the recordings that existed were destroyed by the Iraqi army during the Gulf War. Eastern Africa and India influenced music in Kuwait, and it's mostly played by women who sing and use mirwas (small drums) or clap their hands as instruments. Al-Fareesa is a traditional dance danced by women who dress up as men in some of the national and religious holidays.

Where to go when you Visit Kuwait
Kuwait City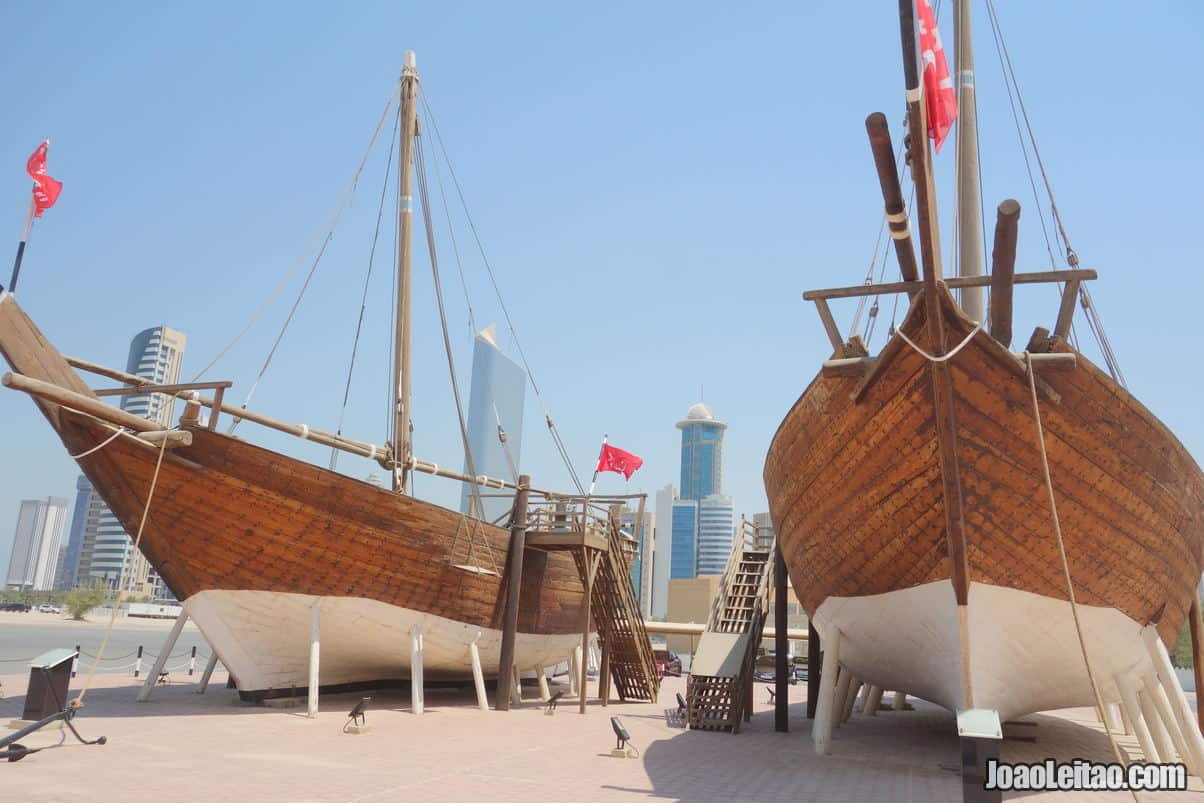 Kuwait City it's on the shore of the Persian Gulf, and it's the capital city of the country. Many people think of war when they hear about Kuwait, but Kuwait is a city like any other in the Middle East, with its cityscape of modern buildings that show off the country's wealth. In fact, Kuwait went from a fishing village to a luxurious city after oil was found there in the 1930s. The Kuwait Towers (which are actually water tanks) is a landmark of the city and a great viewpoint, from where you can have amazing 360-degree views of the city.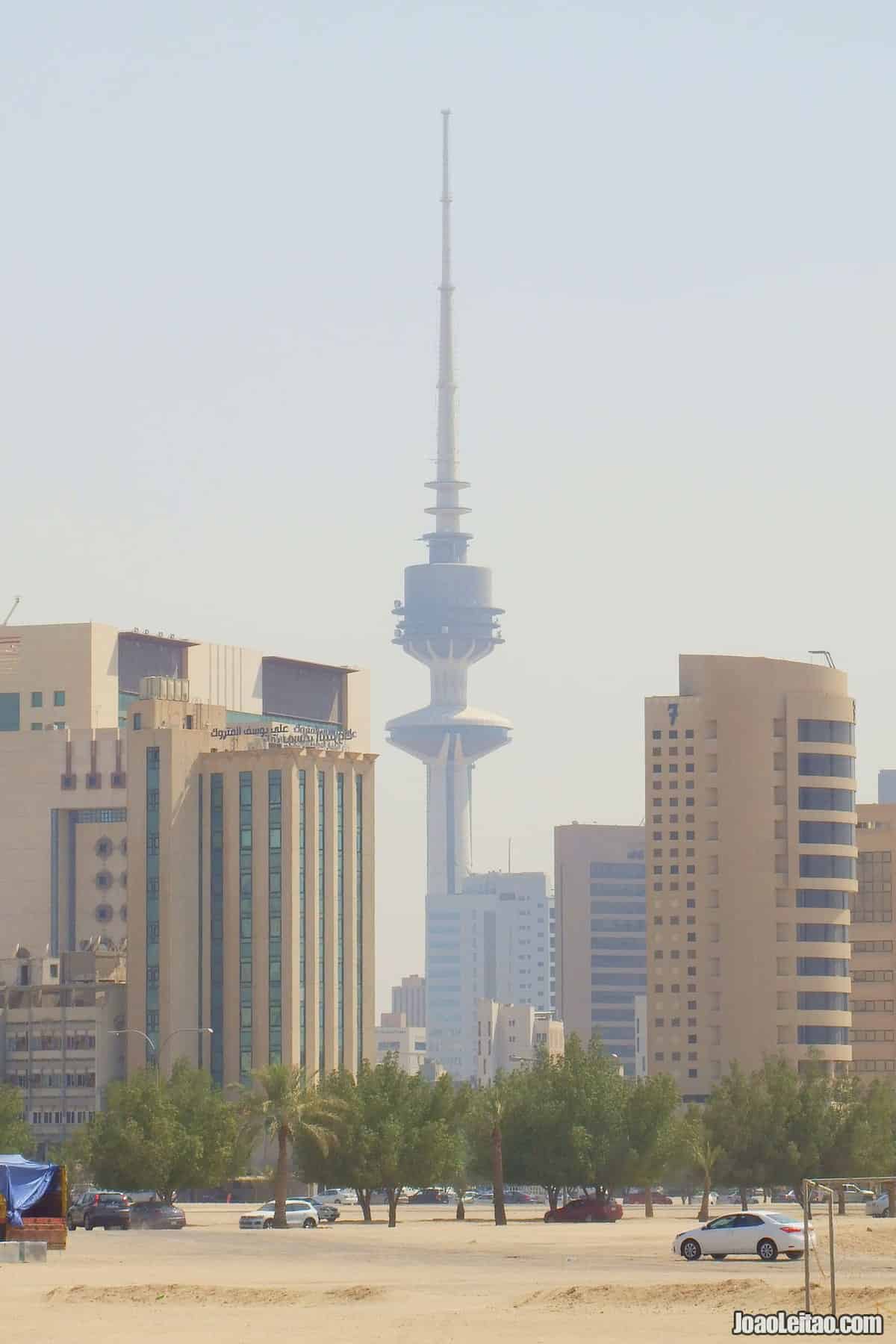 Liberation Tower is more recent and was already under construction when Iraq invaded the country in 1990. The name came later, after the war, to mark the liberation of Kuwait from the Iraqi invasion. This tower is a national monument and despite being a telecommunications tower it has a restaurant and an observation deck. The list of modern buildings with bold design is extensive, but if you'd like to deep dive into the more traditional atmosphere, explore the Souk Al-Mubarakiya market and get to see how locals live. If you prefer getting a glimpse of the rich people's lifestyle, there are plenty of shopping malls for you to explore. For a break from the city, catch a ferry to Failaka Island in the Persian Gulf, about a one-hour trip. Ancient Greeks colonized this island, and you'll see some archaeological traces from those times, including the Fort and two Hellenistic Temples.

Top places to visit in Kuwait City:
Kuwait Towers
Kuwait Maritime Museum
The Liberation Tower
Al-Masjid Al-Kabir Grand Mosque
Kuwait National Museum
Tareq Rajab Museum
Seif Palace
Dow Harbour
Fish Market
Souk Marbarakia
Also read my page: Visit Kuwait City
Jahra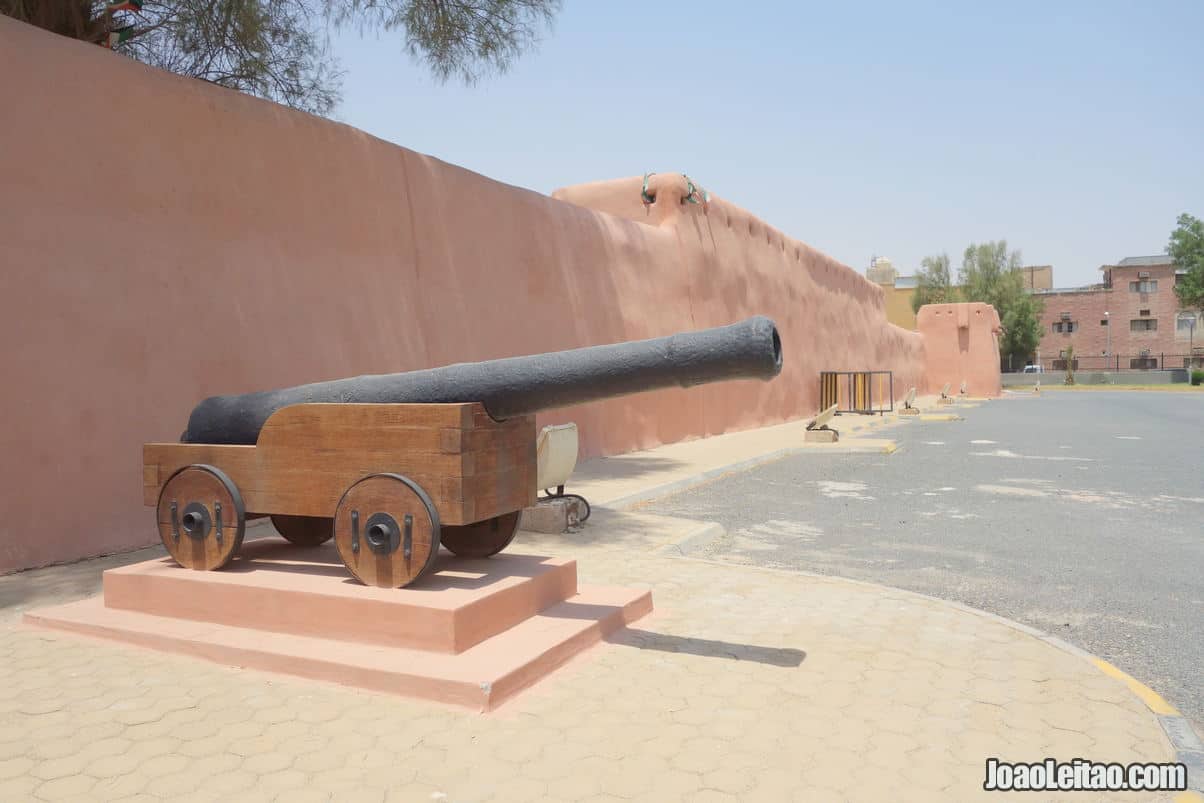 Jahra it's a small town 32 km west of Kuwait City. It used to be a small village in the desert near an oasis that flourished thanks to its fertile lands and is now the country's main agricultural supplier. The city was marked by the Battle of Jahra in 1920 when Kuwait defeated the invading Saudi troops. The Red Fort, which is a monument you can visit, played a crucial role in this battle. It's called Red Fort because of the reddish color of its traditional clay construction. It's near highway A80 that connects Kuwait City to Iraq.

Top places to visit in Jahra:
Red Fort
Jahra oasis
Masjed Albassam Mosque
Katsav Obaid Anzi Mosque
Masjid soud kyat ajmi Mosque
Sulail Al Jahra Mall
R80, Highway of Death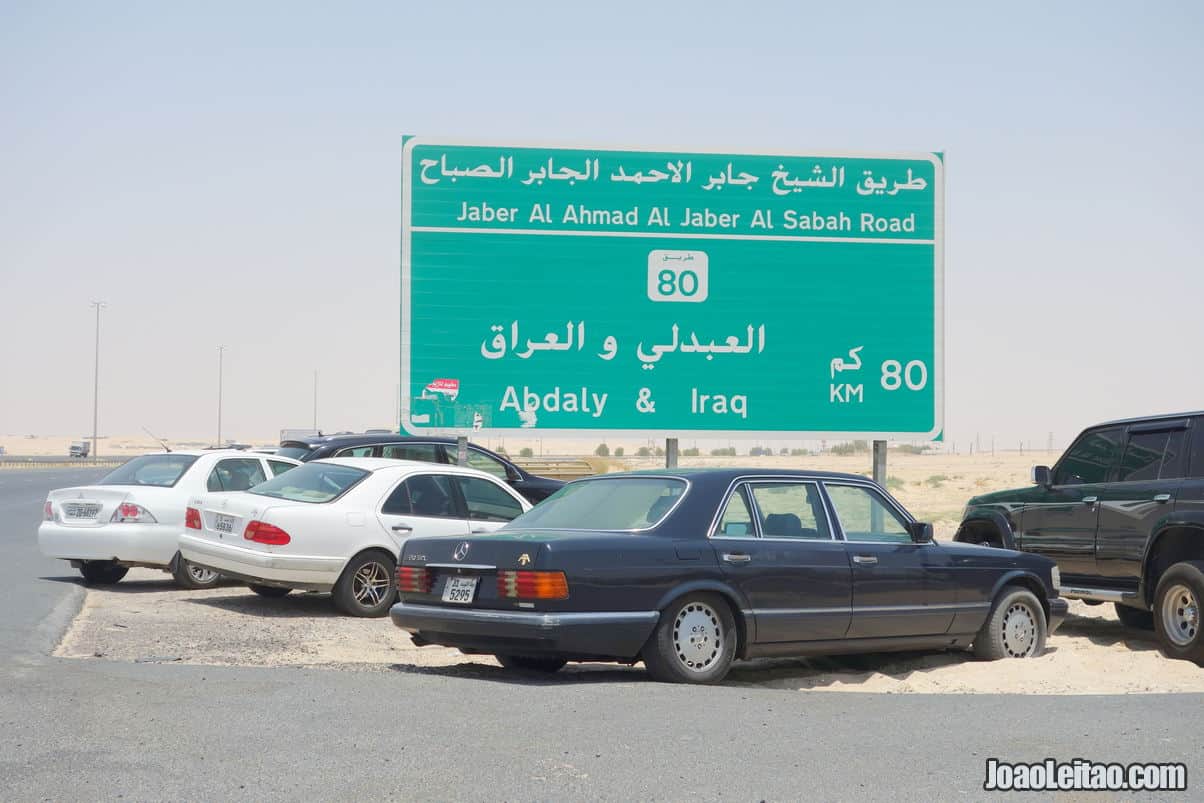 The R80 would just be a regular highway if it weren't for the historical events that took place here. R80 is a highway that connects Kuwait to Iraq and was severely attacked during the First Gulf War in 1991. The United Nations attacked the Iraqi military who occupied this road on the eve of 27 February 1991 leaving behind a scenery of mass destruction and many people killed. Images of that road were seen all over the world in 1991, becoming a sort of "postcard" of the Gulf War. Nowadays, it's just a perfectly normal highway, where you can still see some destroyed buildings and vehicles.
Delta of rivers Tigris and Euphrates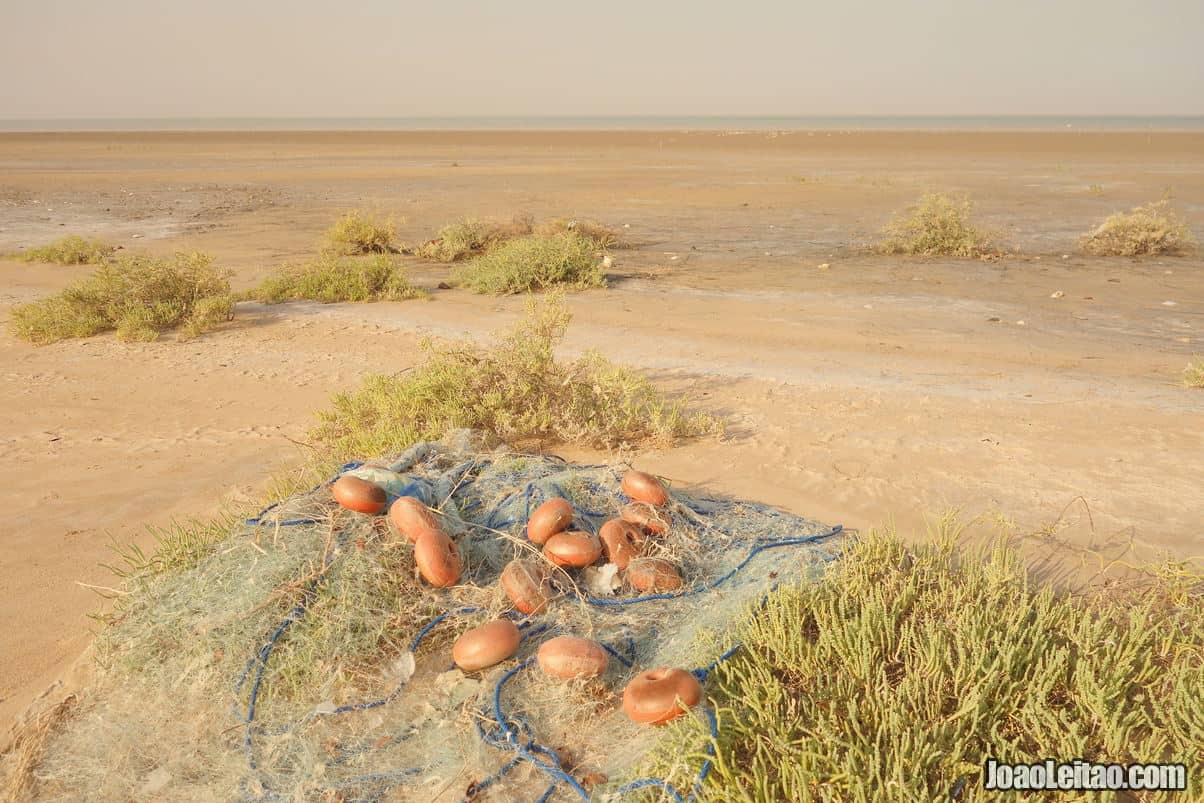 This region is known as the cradle of civilization: Mesopotamia. Rivers Tigris and Euphrates played an essential part in the settlement of the first people who discovered this fertile area in the middle of the desert and founded what was to become the first ever civilization, the Sumerians. River Tigris and the Euphrates both spring in the Turkish region of Anatolia but flow side by side until they converge in the Shatt Al-Arab River that flows into the Persian Gulf in Kuwait. In fact, what we now know as Kuwait, was the result of the piling of sediments from these two rivers over thousands of years. The delta of rivers Tigris and Euphrates is a rich ecosystem in the middle of the desert. This swamp area flooded seasonally is inhabited by countless animal species, especially birds. People who live here still depend a lot on the river and nature to survive, just like when they settled here for the first time.

Top places to visit in the delta of rivers Tigris and Euphrates:
Delta of rivers Tigris and Euphrates
Shatt Al-Arab River
Camel Farms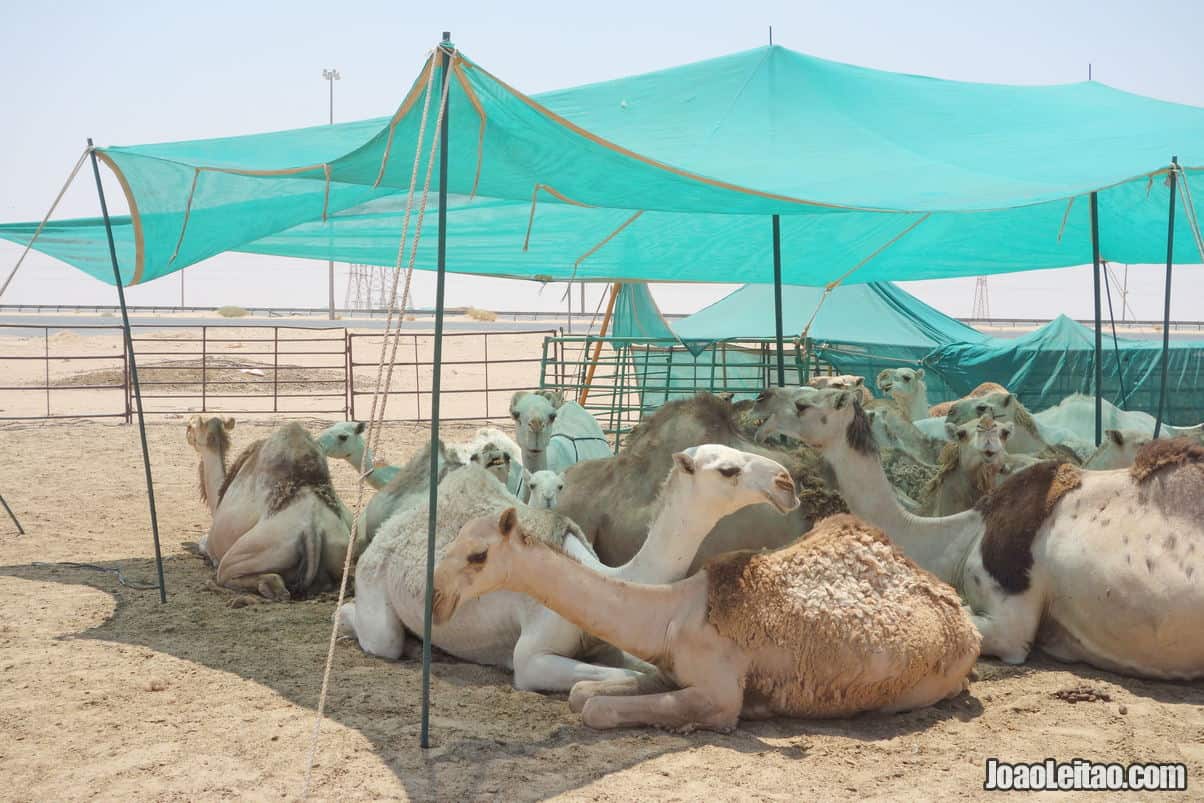 There are several camel farms in Kuwait where people go to spend time outdoors in the desert and get closer to the native animals, camels. Camels are cute and friendly animals, and in such farms, you can get very close to them, feed them, or even ride one. Al Kabd is the best place to see camel farms, about 45 km southwest of Kuwait City. These farms have shelters where camels gather in the shade. Camels here are like horses in Europe, and they even have camel races and camel race clubs.

Ftooh Pink Mosque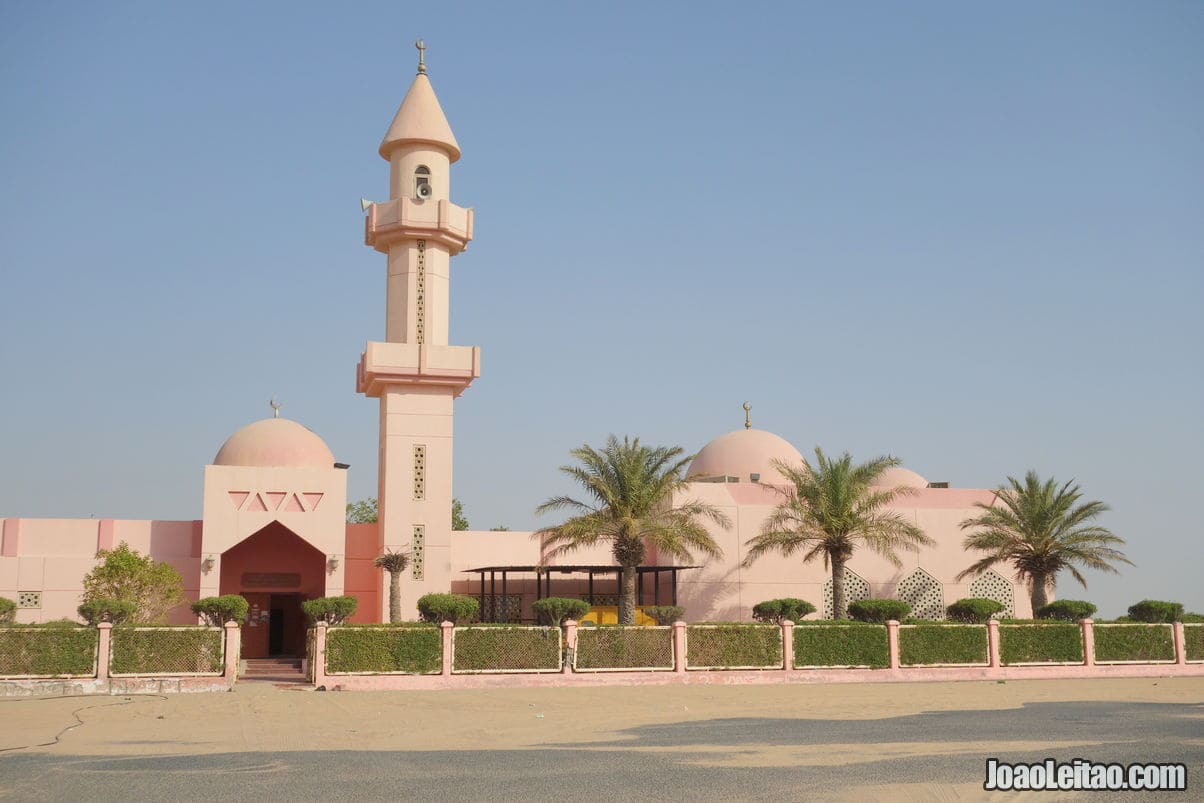 Ftooh Pink Mosque is a beautiful pink mosque is in the middle of the desert, near road 801, on the way to Bubiyan Island. It's a simple building with a circular minaret, not very tall, but the light pink color is its best feature. Sunsets turn this mosque's color brighter, in a mix of pink and gold, and it's worth pulling over the car to take some photos.

The Desert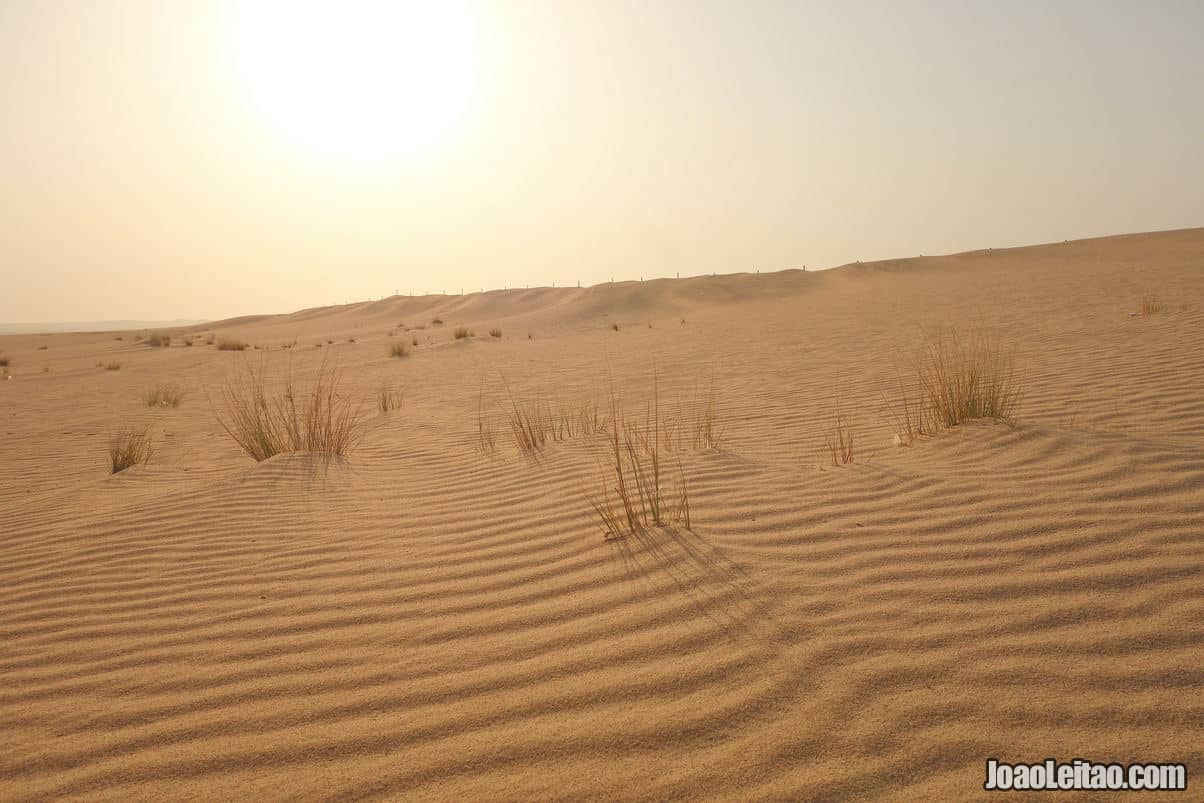 Kuwait is mostly desert, and the main urban centers are on the coast of the Persian Gulf. The rest of the land is desert, and in many places, the wealth of the country runs under that poor and dry land. In addition to the oil wells, gas pipelines cross the desert in areas conveniently identified with signs. Kuwait is one of the largest producers of that energy source.

Al Bahra Oil Lake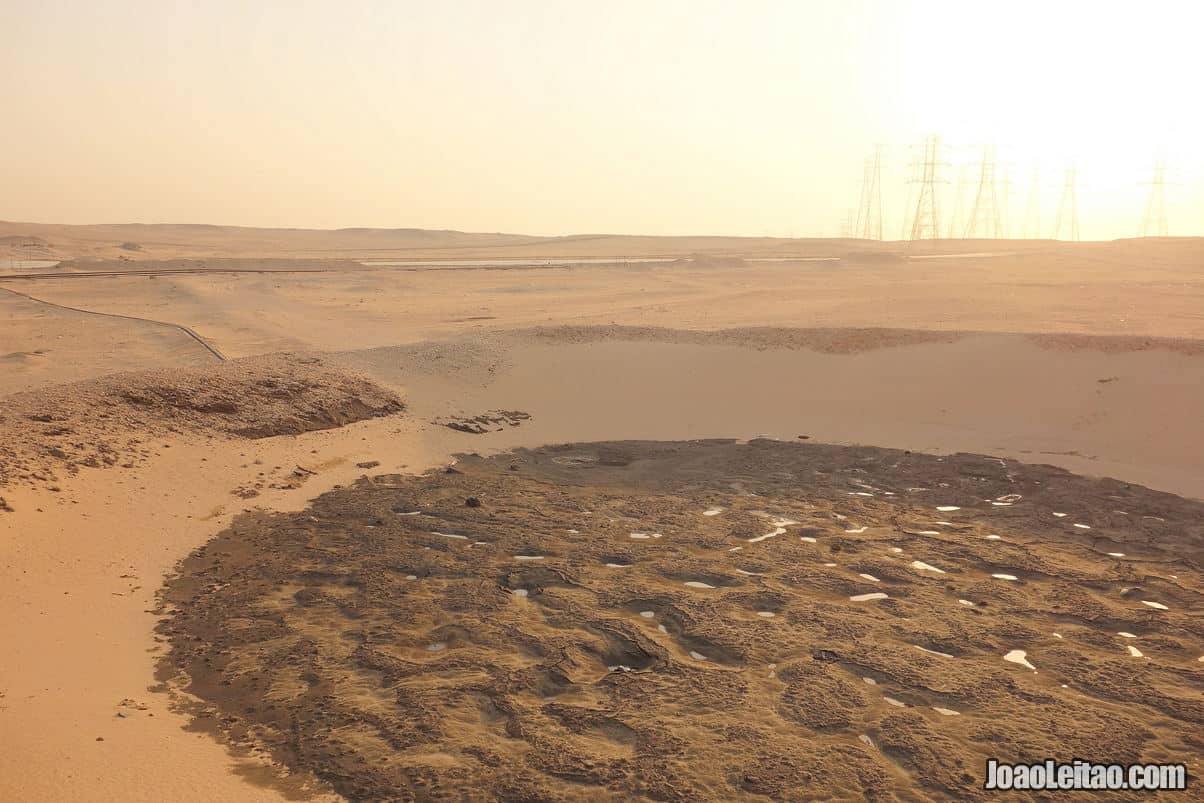 The Gulf War and the attacks on Kuwait's oil wells caused oil leaks that caused severe environmental damages that are still visible 20 years later. There are several oil "lakes" in the desert, where oil puddled in lower areas or shallow holes, creating a greasy black coat on the surface. Be aware that these lakes are like swamps. If you throw a rock into one of them, you can see it sinking slowly.
Step by Step Guide to Rent a Car in Kuwait City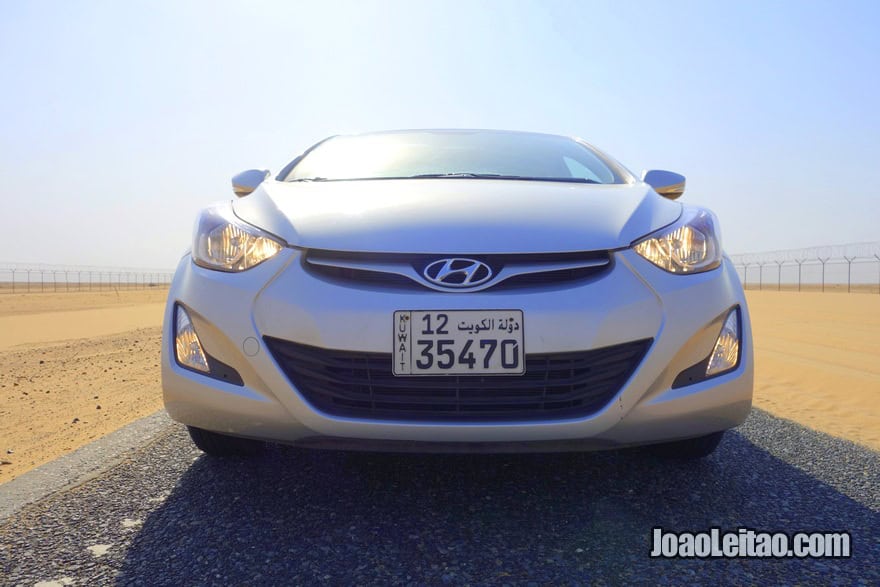 Are you thinking about renting a car in Kuwait? Well, it's actually quite simple…

I like to drive when I travel. To me, it's a different way to explore a destination. Although I use public transportation in many of my trips, sometimes there's no better way to get to know a country than by car rental.

That's what happened when I traveled here. When I landed at the airport in Kuwait City, I immediately went to pick up the car I had previously booked online. The process was as fast and straightforward as signing a couple of forms, paying, and hitting the road in a brand-new Hyundai Elantra.

Map of Kuwait with route and trip itinerary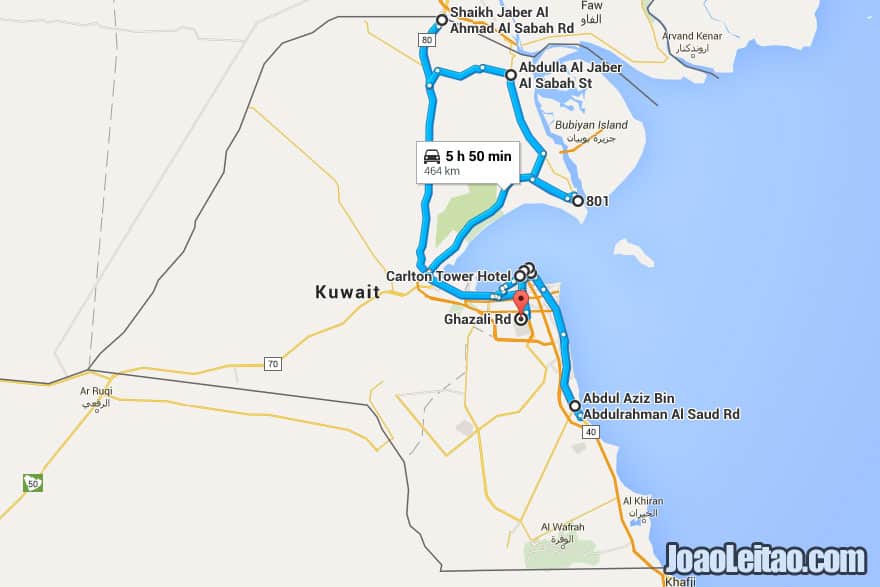 In just a couple of days, I went on a 500 km tour of Kuwait, exploring the farms, the desert, the oil wells, the border with Iraq in Abdala, and the deltas of the Euphrates and Tigris rivers.

Tips for driving in Kuwait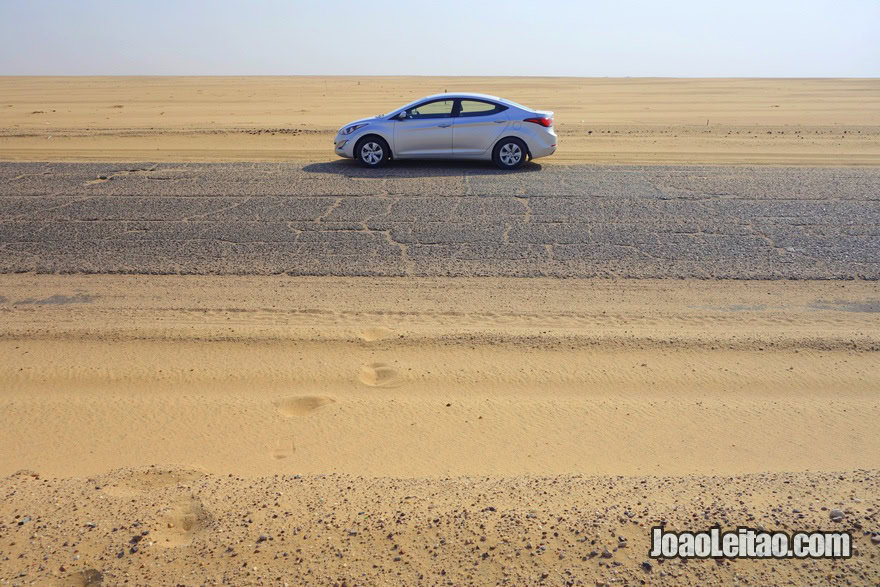 • Renting a car allows you to explore Kuwait easily. Public transportation is rare and mostly connect the areas where construction workers live to the city center, with inter-cities routes covering only the areas with bigger populations.
• Expect the unexpected. Although most people drive normally, some drivers completely ignore every rule on the road and cut in front of you in traffic, while speeding.

• Be careful with car races or drivers practicing car stunts on the road. If you notice something, just keep your distance and stop the car.

Video of cars driving dangerously in Kuwait:

• Roads in Kuwait are well-maintained, and most of them are paved. The road network is 5,749 km in total, of which 4,887 km are paved.

• Highway 80 is a road connecting Kuwait to Iraq that was bombed during the First Gulf War in 1991. Currently, you can still see some buildings and some vehicles destroyed during the conflict.

• Gas in Kuwait is very cheap. One liter in Kuwait City costs 0.099 Kuwaiti Dinar, about 0.28€ / R$1.24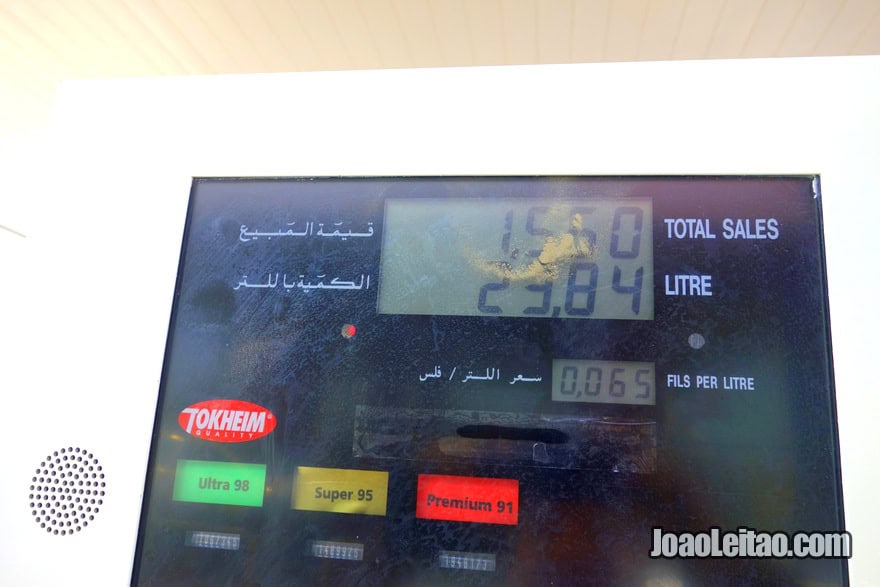 • Practically every highway has speed control radars with cameras. Drive under the legal speed limit, so you're not surprised with a speeding ticket later. These radars take photos of the speeding cars.

• If the police ask you to pull over for whatever reason, don't be rude. Their behavior will be affected by yours. Be nice. Saying "good morning" or "Salam Aleikum" goes a long way.

• If you have an entry visa, you can drive in Kuwait with your international or national driver's license.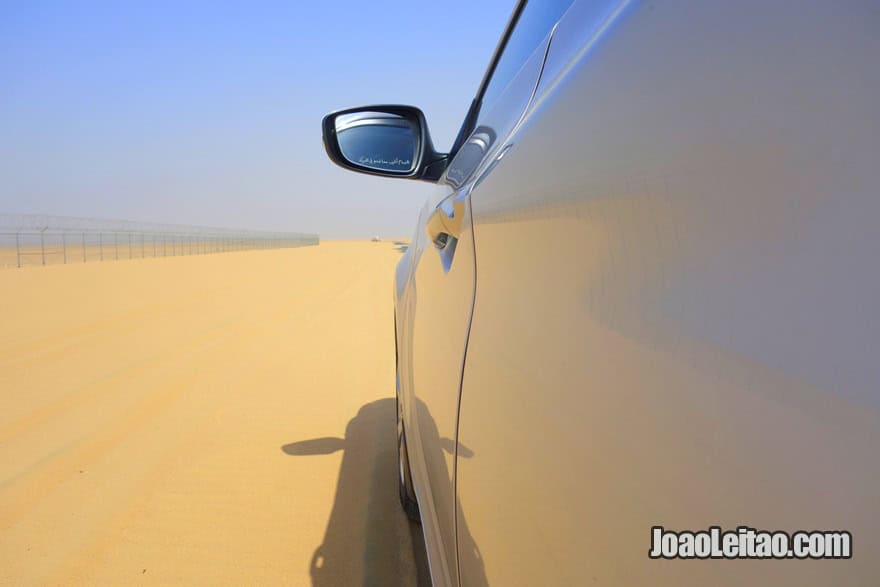 • You can easily rent a car in Kuwait online. That's what I did a few days in advance and rented a car for a couple of days. I picked up and dropped off the car at the airport, so it was that convenient and easy.

• It's essential to have a working GPS so you can quickly get from the airport to the hotel and explore the city following the route you enter. You can travel around from one must-see to the next.

Renting a car in Kuwait – Budget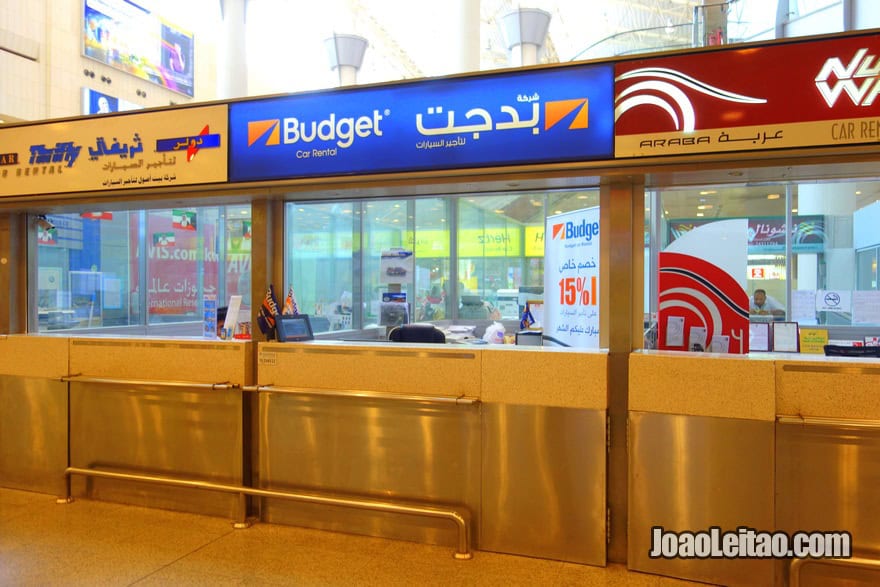 I got a good deal on car rental on the website Rentalcars.com. It was a fully-equipped brand-new vehicle. All rental cars in Kuwait have air conditioning.

Price: Renting a car cost 31.1€ / R$138 per day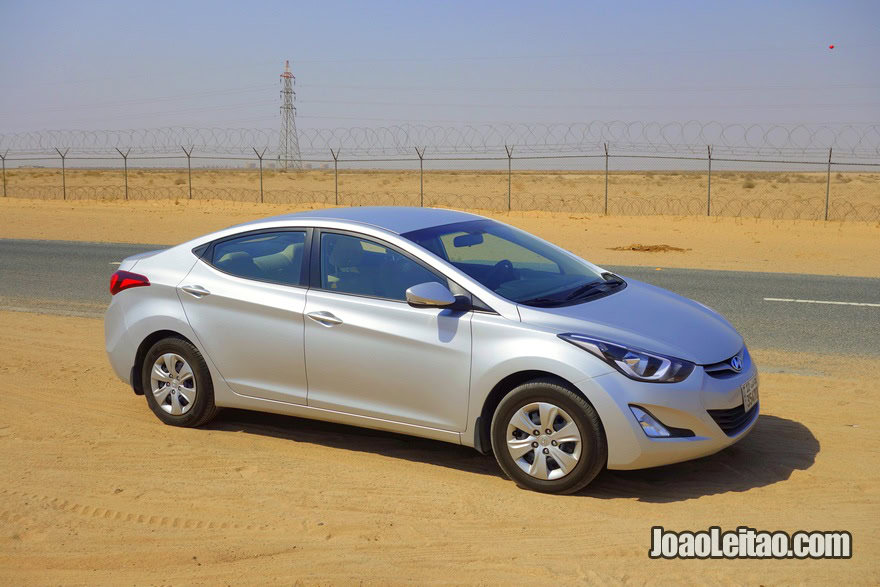 What was included in the lease contract

Personal injury protection
Liability coverage
Coverage in case of theft
Airport surcharge
Local Fees
Car registration fee
Unlimited kilometers