Visit Kyrgyzstan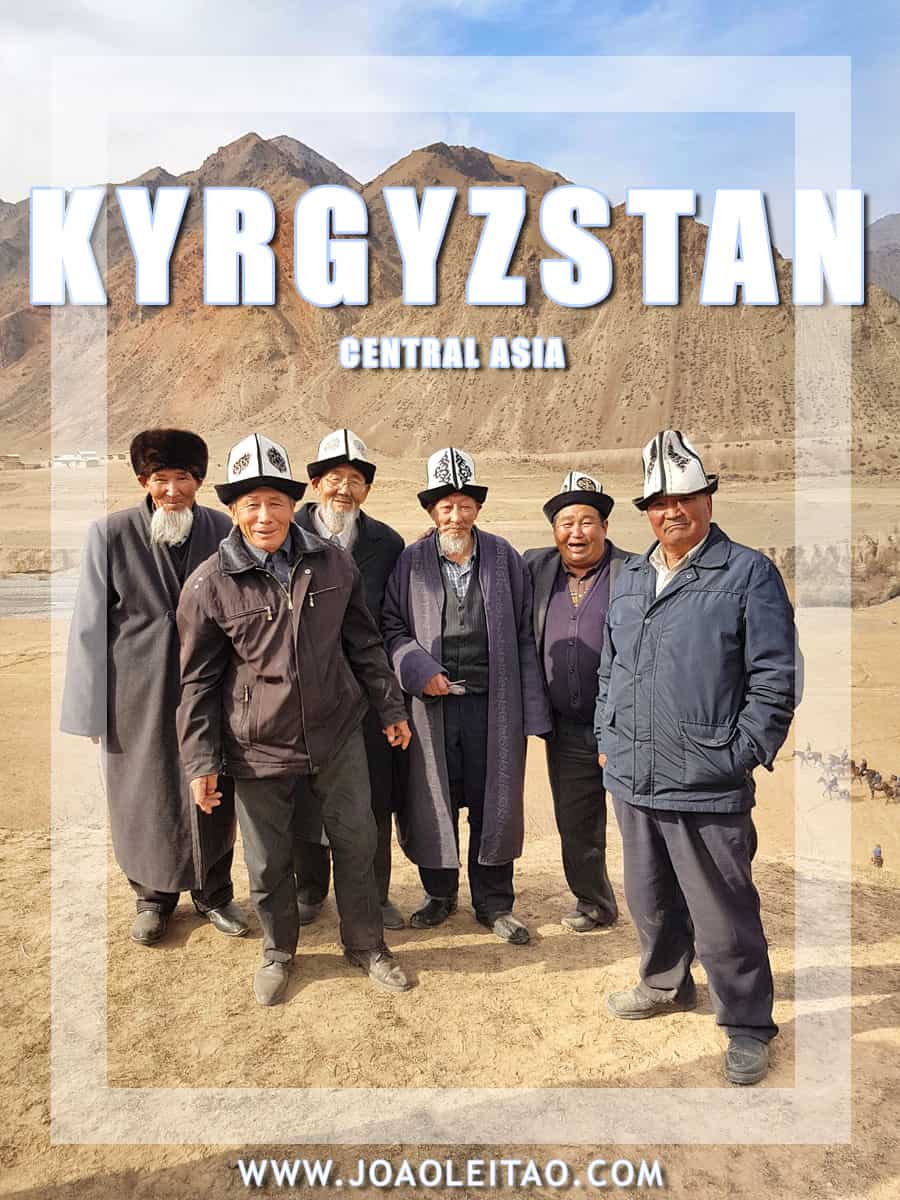 As a traveler, I have a strong necessity of returning to countries I really liked. Instead of focusing on making a new country every time I have the chance of traveling, I mostly go back to countries I want to spend more time to visit and explore places I somehow missed on previous trips. On this blog post, I'll write about my second visit to Kyrgyzstan.
You can also check my page about my first time in the country:
First time in Kyrgyzstan: 10-day road trip itinerary.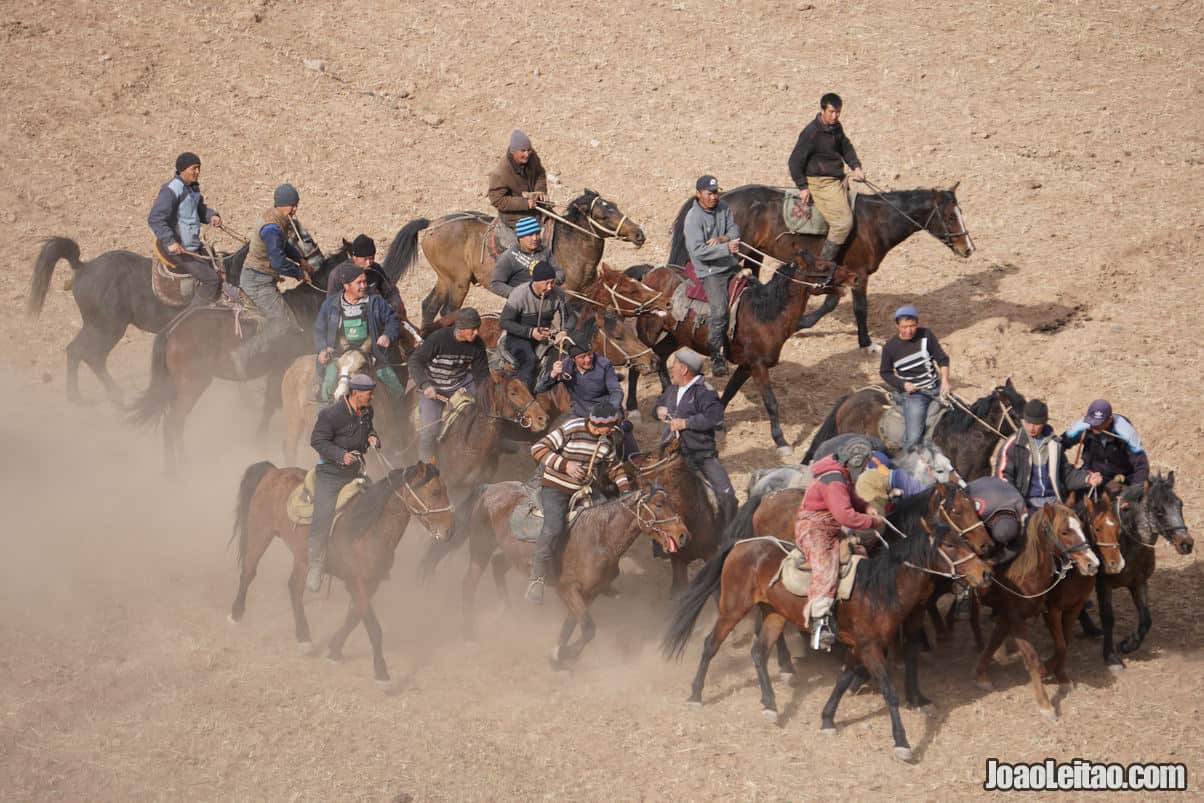 I spent 22 days in Kyrgyzstan and explored many of its most famous places, mainly in the west part of the country. I crossed the border coming from Kazakhstan and visited Talas, Jalal-Abad and Osh regions. I finally crossed into Tajikistan on the famous Pamir Highway road, the M41.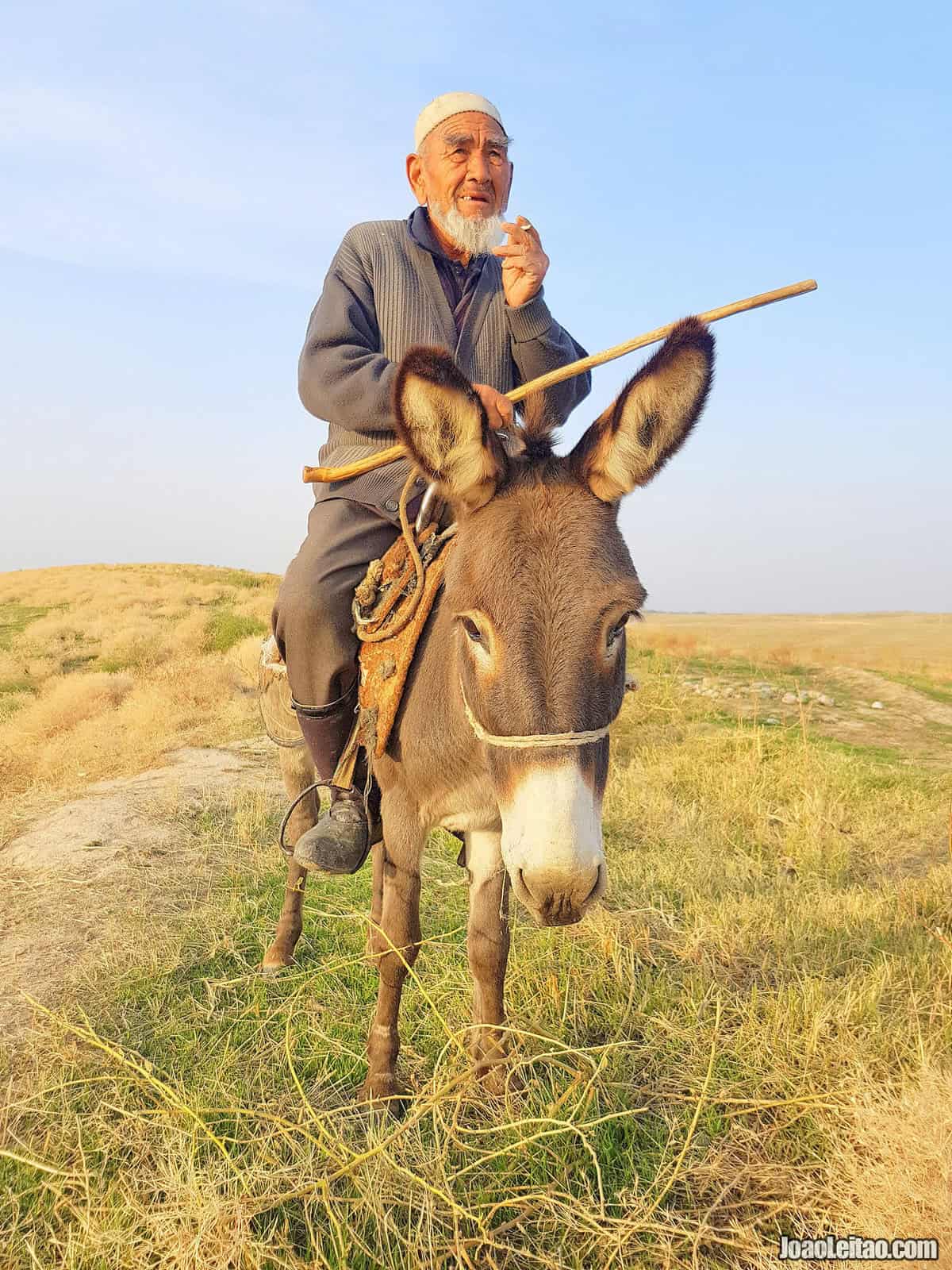 Most fortunate for Kyrgyz culture and the country itself has been its location at the crossroads of several great civilizations along the Silk Road, the region preserving influences of many populations passing through its land. Today, many travelers arrive to experience Kyrgyzstan's unique culture first-hand and consider it to be the most beautiful, accessible and friendliest country of the region. With easy accessibility to mountains, lakes and diverse landscapes linking events in its rich history, this small country offers tourists, primarily, a multitude of reasons to visit.
My small video about Kyrgyzstan
I like the way people in Kyrgyzstan were happy and keen to scream "Welcome to Kyrgyzstan" on camera. Very friendly indeed.
I entered Kyrgyzstan two times
July 2012 – Border of UZ – fly out to PL
October / November 2017 – Border of KZ to TJ
PL = Poland KZ = Kazakhstan TJ = Tajikistan UZ = Uzbekistan
First time in Kyrgyzstan – Itinerary:
Osh
Kazarman
Baetov
Tash Rabat
Koshoy Korgon
Lake Issyk Kul
Tamcy
Tokmok
Bishkek
Second time in Kyrgyzstan – Itinerary:
Talas
Manas-Ordo
Sary Chelek Nature Reserve
Uzgen
Osh
Aravan
Kyrgyz Ata National Park
Kolduk Lakes
Sary-Moghol
Lenin Peak Base Camp and Tulpar-Kol Lakes
Visit Kyrgyzstan – where to go
Talas and Manas-Ordo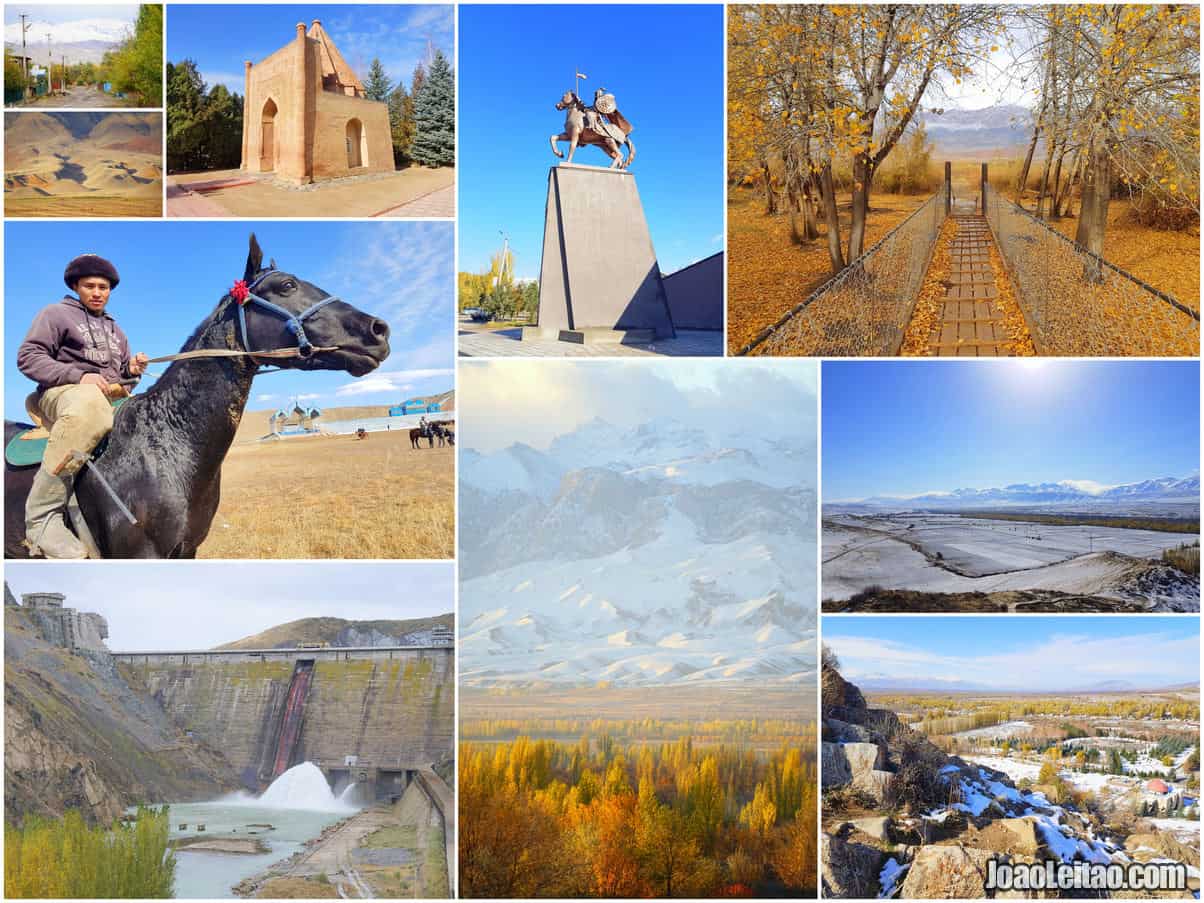 A small but well-known and quiet market town, Talas has been inhabited since the 9th century and is believed to be the birthplace of the legendary hero, Manas. An untouched natural setting within the Talas River Valley stretch between two mountain ranges, here is where Abbasid Caliphate-Turgesh Khanate forces defeated China's Tang army for control over Central Asia in the mid-8th century, in the only battle incurred between Arabs and the Chinese. Today's Talas, however, was founded as Dmitrievskoye village (1877) by Slavic settlers and is recognized by its most predominant building, a 1920s Russian orthodox brick church, and a vast picturesque park extending along its riverbank. Within the Talas Valley are also several interesting mausoleums throughout the region. The most convenient route to Talas passes through Kazakhstan (for which you will most likely need a visa), or an alternative way to reach the valley is via the Teo-Ashuu pass, crossing the Suusamyr Valley and heading northwards from Bishkek-Osh road.
Just 13km south of Talas is the stunning Besh-Tash Valley and the 32,000-hectare Besh-Tash State National Park with its spectacular mountain scenery. From the canyon's entrance and hot springs, the road from Talas follows the Besh-Tash River to a height of nearly 3,000m in the Talas Ala-Too range, before it joins Terek Pass. At 3,500m, there are two crystal-clear lakes, the larger Besh-Tash Lake offering superb views over the surrounding mountains. The national park contains interesting petroglyphs, over 800 plant species and rare animals, such as the endangered brown bear, while the area makes for an excellent base camp or day trip from Talas. Here, it is also possible to lodge in yurts in the summer or take advantage of the valley's many great camping spots.
A short distance east of Talas town and on the bank of the Kenkol River, the popular Manas-Ordo historical park provides the setting surrounding Kümböz Manas, a 14th-century brick mausoleum and one of the landmarks most treasured by the Kyrgyz people, said to house the remains of their epic hero, Manas. The building itself is situated at the foot of a nearby ceremonial mound once used as a lookout for sentries guarding the valley. Two tales lie beneath the story of the mausoleum's construction: One being that a son of Manas brought his father's body thereafter he was killed in Akhyrtash; the other, claiming it was built by Manas' wife to protect his remains. Nearby, there is a museum dedicated to the history of the Epic of Manas and a Hun period ancient burial ground. Also in the district, Kirov Reservoir is supplied from the Talas River and used by both Kyrgyzstan and Kazakhstan for farming irrigation. Here, you can enjoy a quiet place while fishing, camping, taking in the incredible views and contemplating the remarkable epic of this Kyrgyz hero…
Sary Chelek Nature Reserve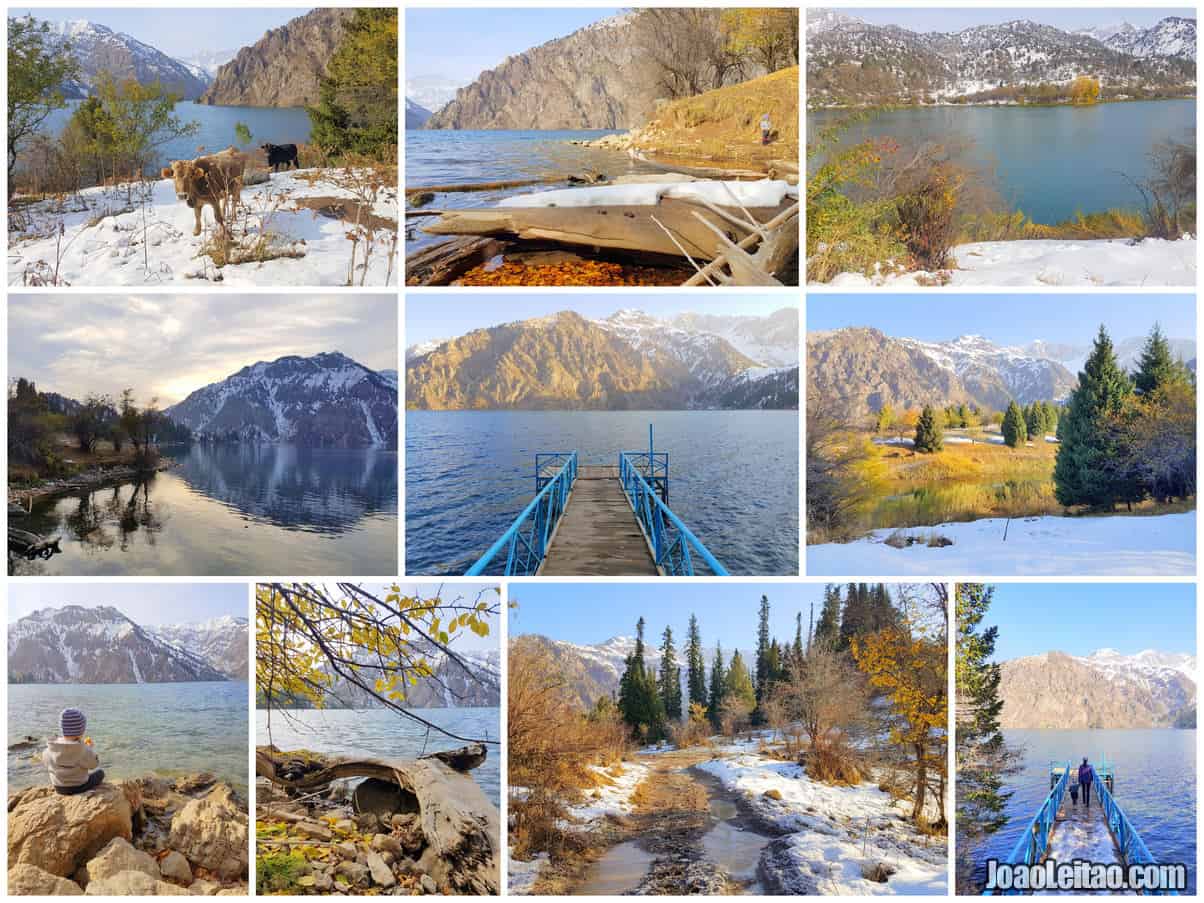 About 300km from Osh, the wonderfully scenic and beautiful mountain lake, Lake Sary-Chelek, is surrounded by the lush forests of Sary-Chelek Biosphere Reserve. Part of the Chatkal mountain range's eastern end, this 23,868-hectare property is divided into two areas reaching altitudes from 1,200-4,250m (3,940-13,940ft). Lake Sary-Chelek is the most outstanding in a group of lakes throughout the reserve, a UNESCO World Biosphere Reserve for nearly 50 years. The lake's secluded waters gleam a beautiful blue-green within the surrounding area containing over 1,000 plant species, 160 various birds, and 34 mammals, a natural habitat lending its visitors a true haven apart from the rest of the world.
Uzgen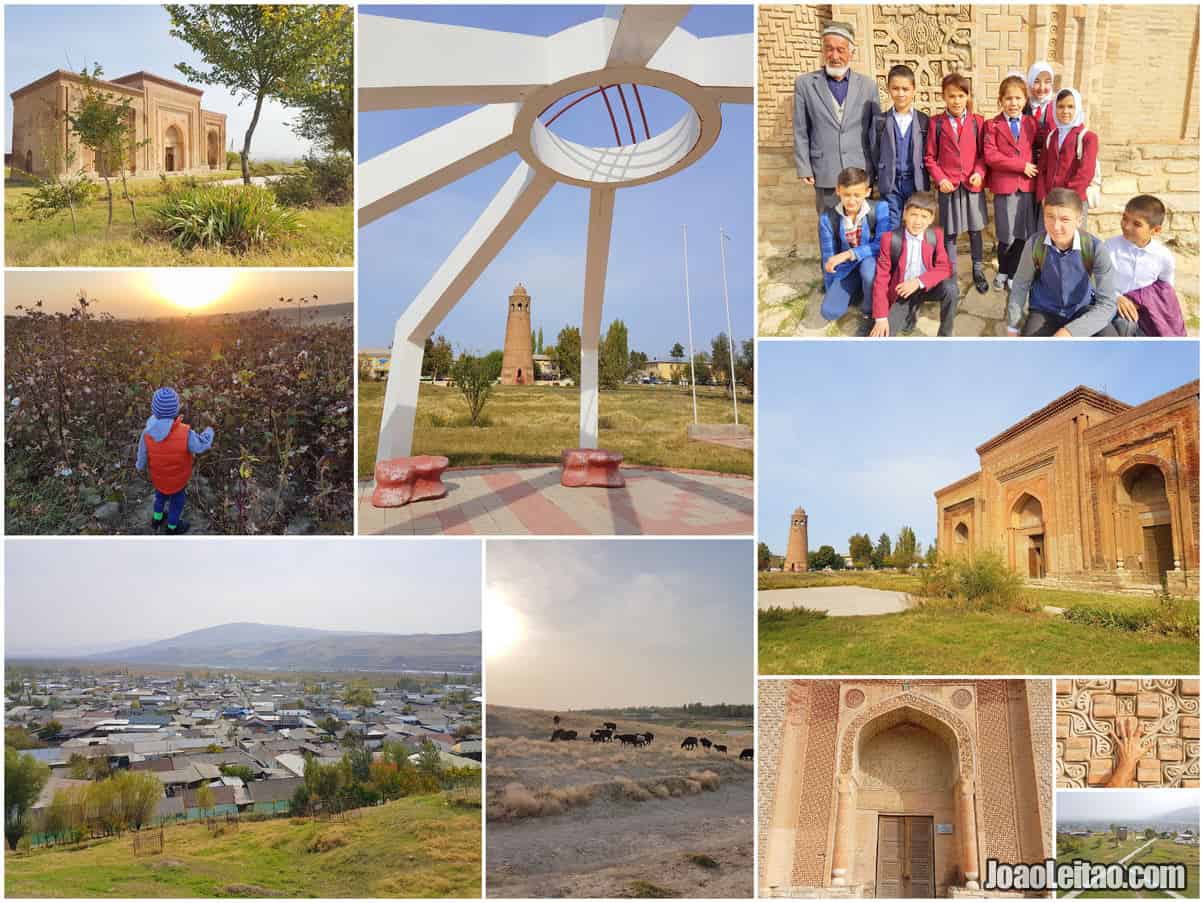 A historical site and one of the country's oldest settlements, Uzgen is a small city located on the banks of the Kara-Darya River and a nice place to stop, about 50km (30mi) outside of Osh. Initially, a 2nd-century BC Silk Road trading post between the Fergana Valley and China's Kashgar, Uzgen became the capital of Central Asia's ruling Kara-Khanid Khanate dynasty throughout the 9th-13th centuries. Today's Uzgen is divided into the Nizhny residential district and the Verkhny central district containing a monument park, cinema, businesses, shops and a bazaar. The city's architectural gems are handsomely displayed in its main tourist attraction, a 12th-century complex with three well-preserved mausolea, a mosque, a 44-meter high minaret and its madrasah. While finding Uzgen's multitude of minarets remarkable, I truly enjoyed exploring its ancient fortress ruins, shrines, and graves of saints, among its other landmarks. With most of these treasures restored by various international organizations, the city is, by far, one of the main destinations along tourist routes. While meandering its streets and letting all of its history sinks in, be sure to also try Uzgen's wonderfully delicious plov!
Osh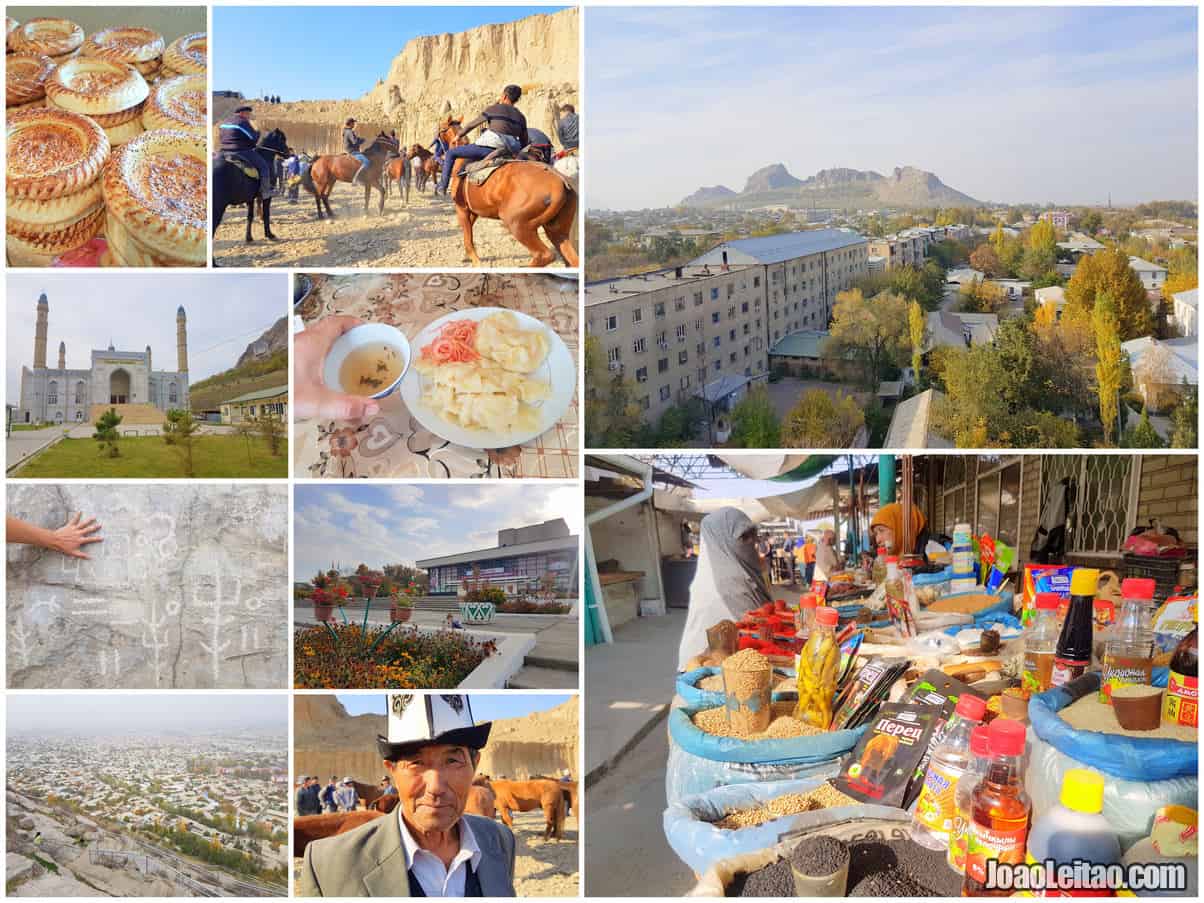 Dominating the Fergana Valley and forming the backdrop of Osh, you will find a UNESCO World Heritage Site and pilgrimage destination of great significance, Sulaiman-Too ("Solomon's mountain"), believed to be the burial site of the prophet Suleyman Sheikh and hailed as the most complete example of a sacred mountain in Central Asia. After Mecca and Medina, the site is considered the most sacred place for Central Asian Muslims.
At the mountain's base, you will find a cemetery and Asif ibn Barkhiyā Tomb (11th-17th centuries), said to have brought the throne of the Queen of Sheba to King Solomon; the Ravvat Abdullah Kahn Mosque (17th-18th centuries); the Mohammed Yusuf Bayhodzhi-Ogly Mosque (1909); the grandiose Osh New Mosque with its magnificent double-dome and four minarets; and one of the largest museums in Kyrgyzstan, the National Historical and Archaeological Museum Complex Sulayman (1978) carved into the mountain's side and containing over 33,000 artifacts. Following a path around the mountain, there is a small cave said to be shedding the tears of Solomon from its ceiling where, inside, there is also a small museum exhibiting interesting archaeological finds from around the city. After a short climb further up the hill, you will find Dom Babura Mosque (1510), built by the teenage King of the Fergana Valley who eventually founded India's Mogul Dynasty.
Sulaiman-Too also features over a hundred petroglyph sites dating back to 6,000 years and a number of other ancient sites worshipped for several millennia. Atop the mountain's peak rests an observation deck and a unique Fergana School place of worship, the beautifully colorful Sulaiman Mosque. A small archaeological museum can also be found nearby as well as the historical-ethnographic Great Silk Road Museum celebrating south Kyrgyzstan's flourishing days of the Silk Road.
If you have the time, other suggested sites in Osh's centre are: the Osh Regional Museum of Fine Arts, in the south-eastern side of Suleiman mountain and sited next to Ravat Abdullakhan Mosque, once the city's largest place of worship, later becoming an ancient monument and regional museum in the 20th century; the Russian Orthodox Church of Archangel Michael, located within a picturesque park on Kurmanjan Datka Street and Sadykbay House & Mosque. For those seeking day-excursions outside the city and opting for the appeal of serenity among scenic landscapes and clean air, some of my favorite destinations near Osh are listed below.
Aravan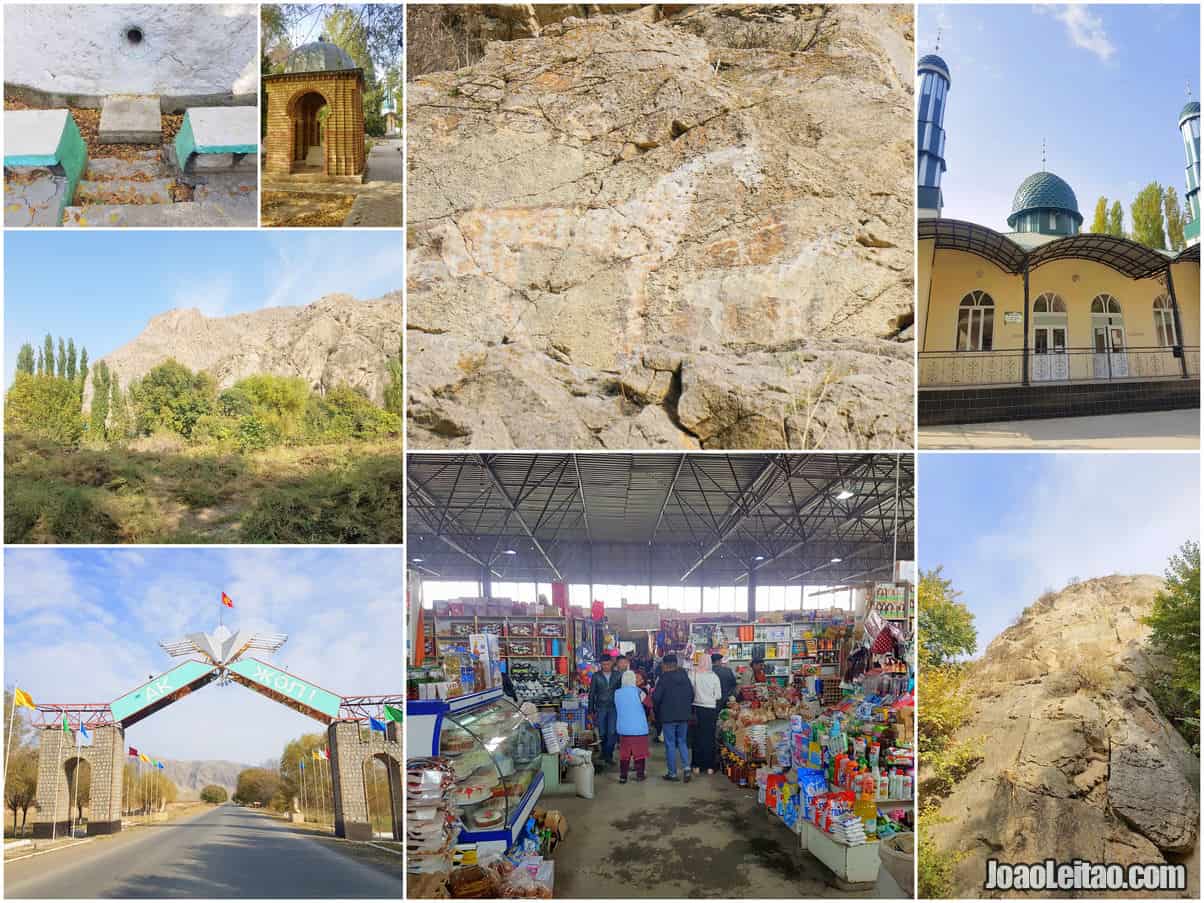 Aravan is a small town not far from Osh. Several ancient rock paintings can be visited along the cliffs in the northern part of the town. The most famous petroglyphs are the Celestial Horses of Aravan, dating from the first century BC.
Kyrgyz Ata National Park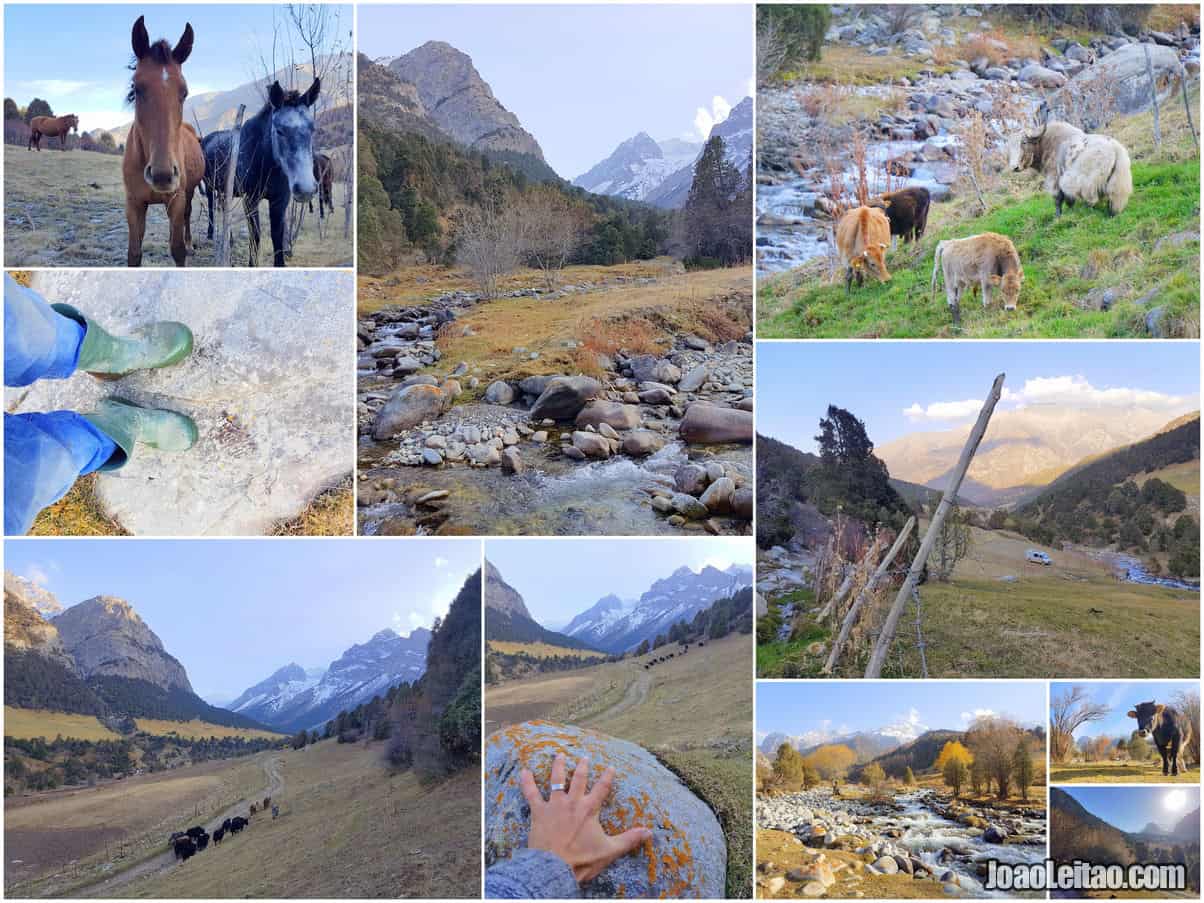 A wonderfully beautiful natural region and a popular destination for local tourists to escape the summer heat in the Fergana Valley is the Kyrgyz-Ata National Park. A day-trip drive from Osh through its southeastern valley is quite feasible. This reserve occupies much of the northern slope of the Alay mountain range, an area notable for its vast juniper forests. Containing protected wildlife and some bird species, the park is also unique with its many accessible caves and historical monuments, ancient settlements, and burial grounds. Relax in solitude, take a tour of the gorges, or enjoy its scenic environment perfect for hiking and horseback riding.
Kolduk Lakes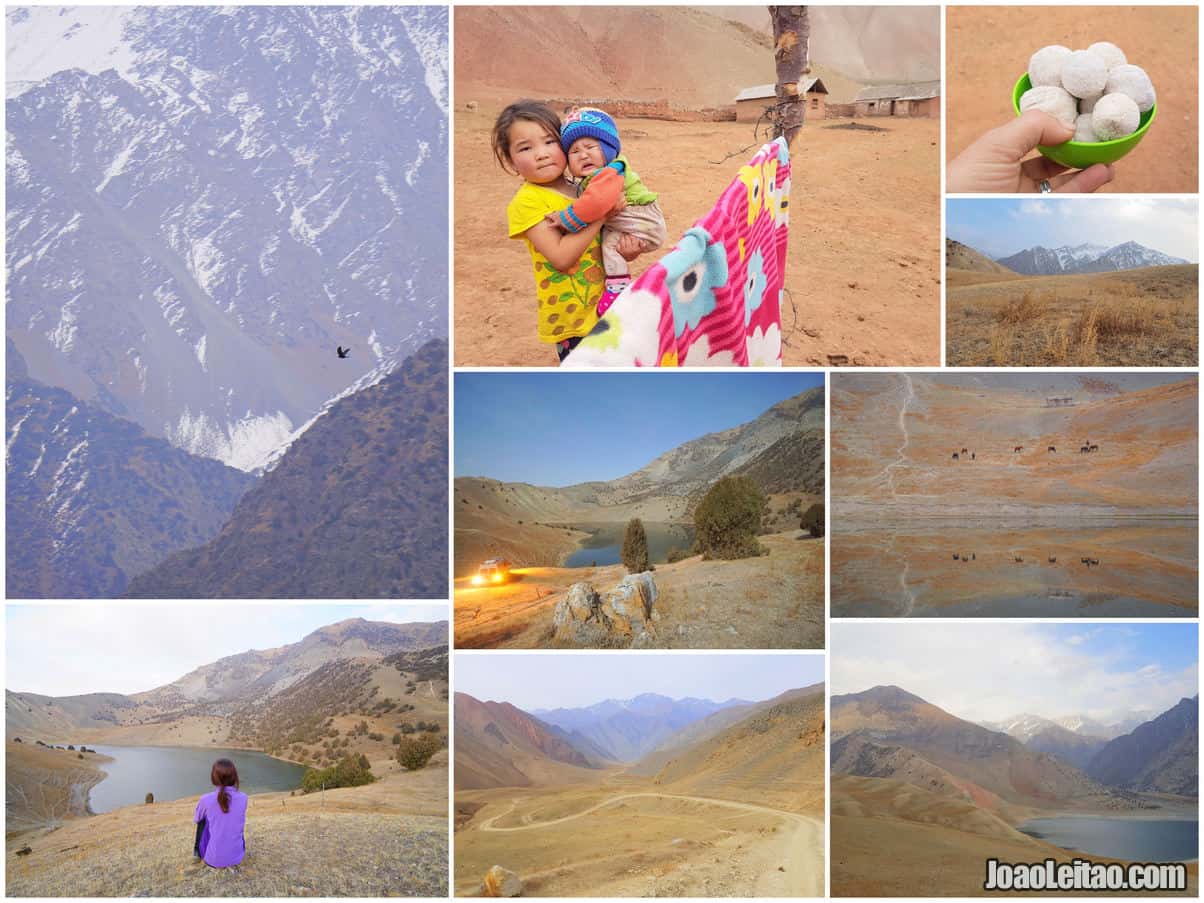 If you are searching for a relaxing little Paradise to call your own, then don't miss the chance to spend some time among the Osh region's scenic Kolduk Lakes, including Lake Kolduk and the smaller Kichi Kolduk. Less than 10km off the highway and following a rough road south of Gul'cha town, you will be led into the Alay district, bordering China in the east and Tajikistan to the south. In general, the region has remained untouched with only a few yurts near to Kichi Kolduk. When you arrive, you will find yourself among an awe-inspiring another world with two bright blue, placid lakes reflecting the surrounding beautiful green mountains in the middle of the valley, a true colorful spectrum of nature! A great location to relax and revitalize, the Alay region's lakes are a refreshing stop after a long trek along Asan Korgon and Karashagyl mountains. Despite legend warning swimmers not to swim too far from the shore, it is also considered sacred and drinking alcohol there is forbidden. Filled by melting glaciers in the summer, before going out for a swim do keep in mind the water can be quite cold!
Sary-Moghol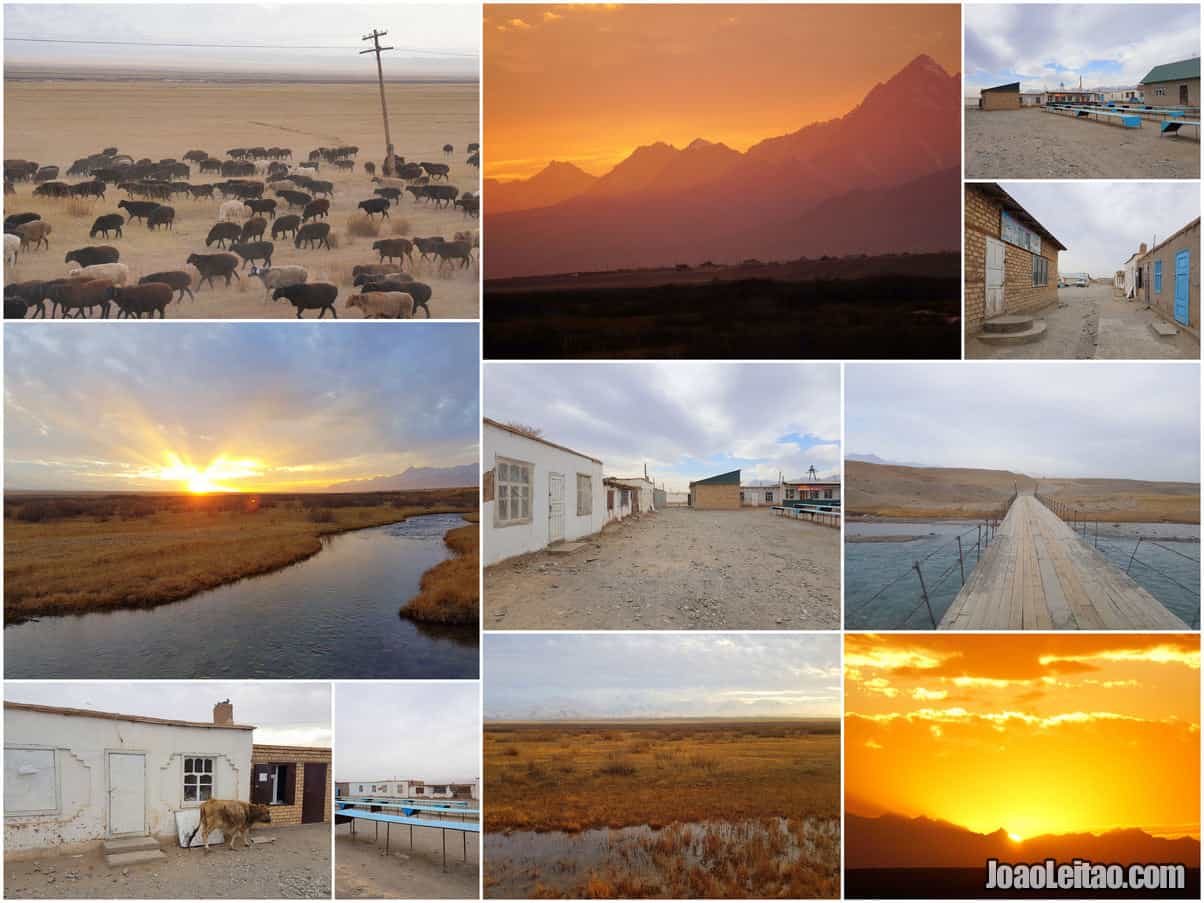 Small village settled along the A372 road just a few km distance from Sary-Tash, in Alay Valley in southern Kyrgyzstan. Sary-Moghol offers great views to the nearby mountains, and it serves as the base to enter the famous Lenin Peak Base Camp and Tulpar-Kol Lakes. Don't miss the local street market surrounded by small shops. People are very friendly and due to the tourism industry, some young locals will speak English. A wide variety of different 4X4 tours and trekking expeditions can be arranged locally.
Lenin Peak Base Camp and Tulpar-Kol Lakes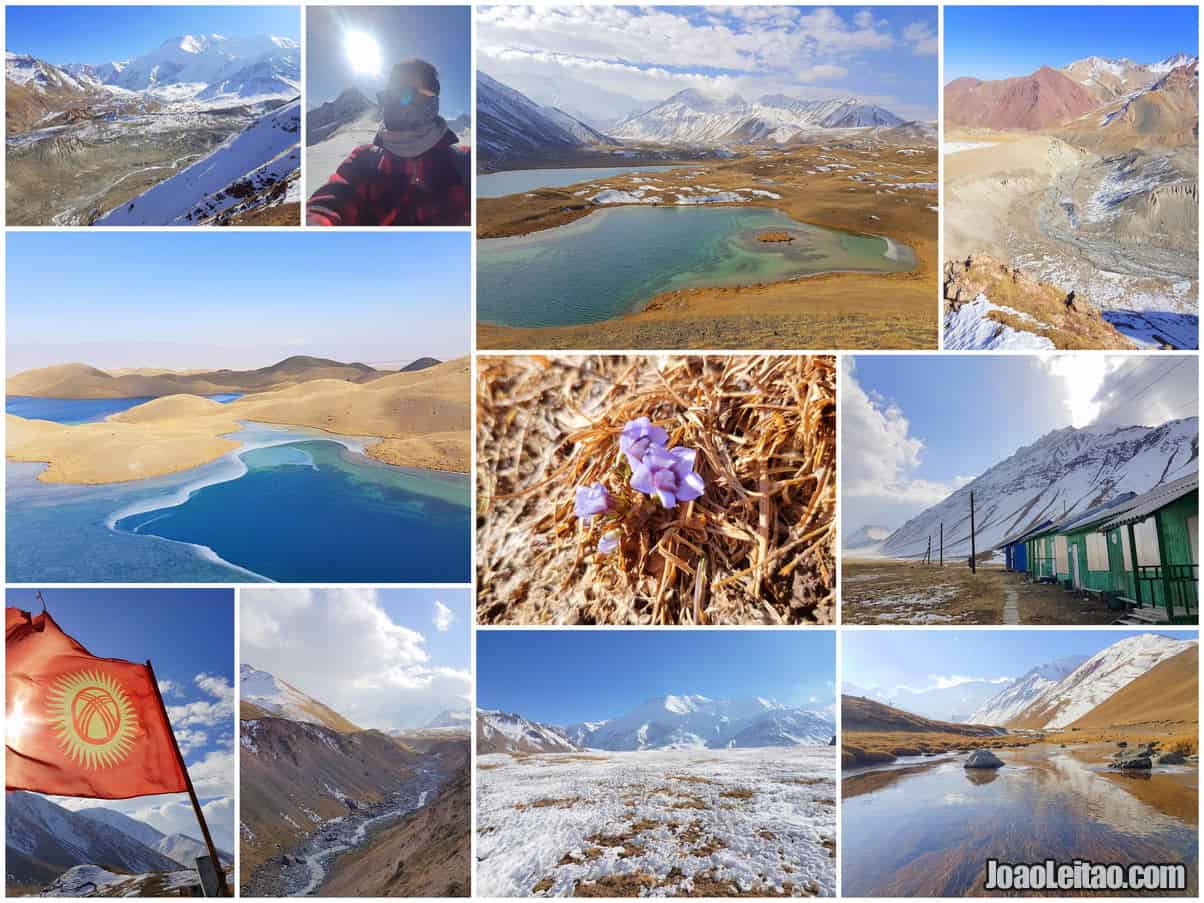 Although notably a difficult climb or hike, the prepared trekker will be rewarded in taking a journey up Lenin Peak and navigating the Alay Valley's vast mountainous terrain, where you will find herders, yurts and electricity-powered camps, wild yaks and wildlife, incredible flora, scenic and glacier views. Many people drive from Osh to the Alay Valley's summertime base camp, Achyk-Tash, or stay in Sary-Moghol village, just recently made more accessible via the highway connecting the two. At the foot of Lenin Peak, among several small lakes and opposite the base camp, the high-altitude Lake Tulpar-Kol and its environs offer the opportunity for several trekkings, skiing or horseback day-excursions in the Chon-Alay range, reaching a lofty height of over 7,130 meters!
Tours in Kyrgyzstan
■ Did you know that I traveled in Kyrzgystan with a 4X4 campervan? Check my page: Van life in Kyrgyzstan. You can also check my page about my first time in the country: First time in Kyrgyzstan: 10-day travel itinerary. Enjoy!
Note: This trip was made possible by the support of the United States Agency for International Development (USAID). This travel blog solely matches my opinion and travel experience and does not necessarily reflect the views of USAID or the United States Government.