Visit Masirah Island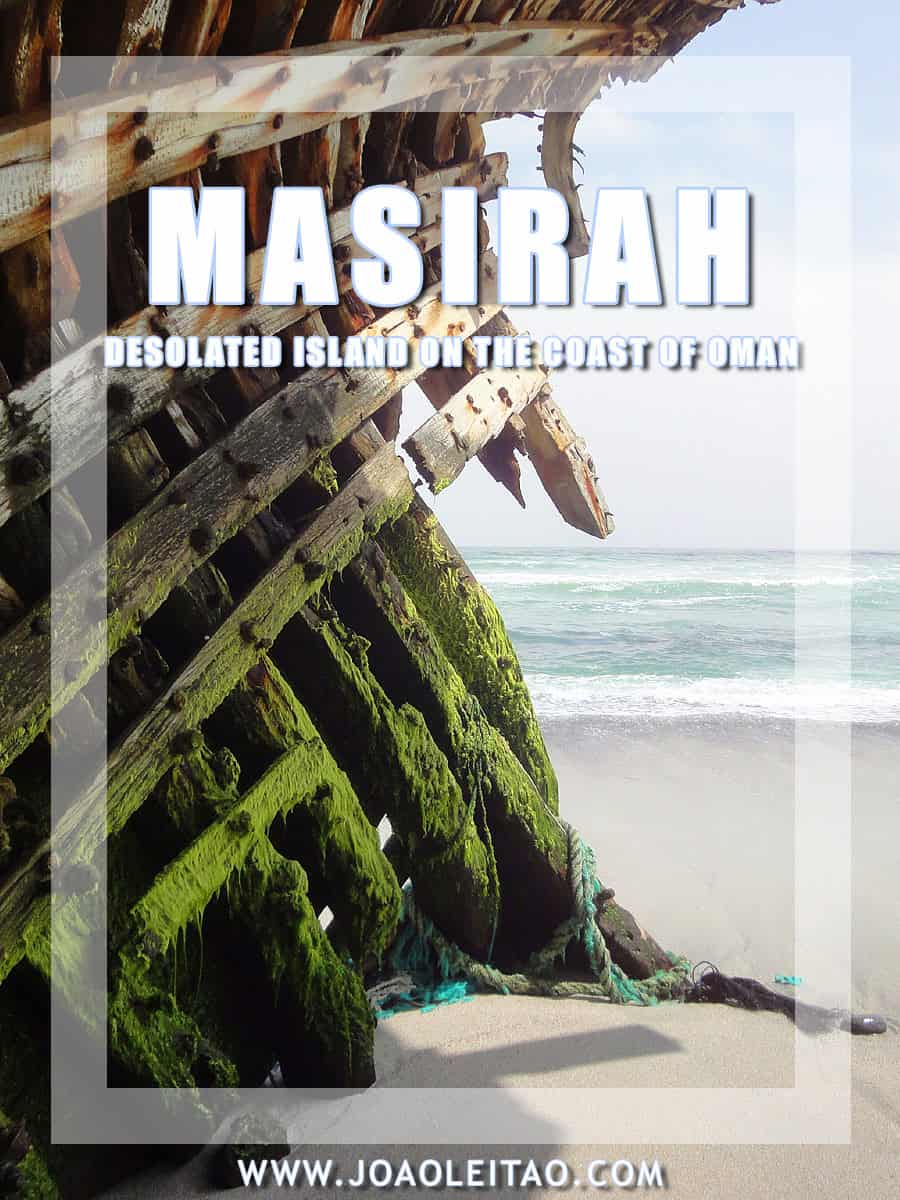 Masirah Island is a beautiful yet desolated place located on the coast of Oman, in the Indian Ocean. Due to its distant location and peculiar desert landscapes, probably only travelers that appreciate off the beaten path destinations will enjoy this place.
I'm going to tell you about my visit to Masirah.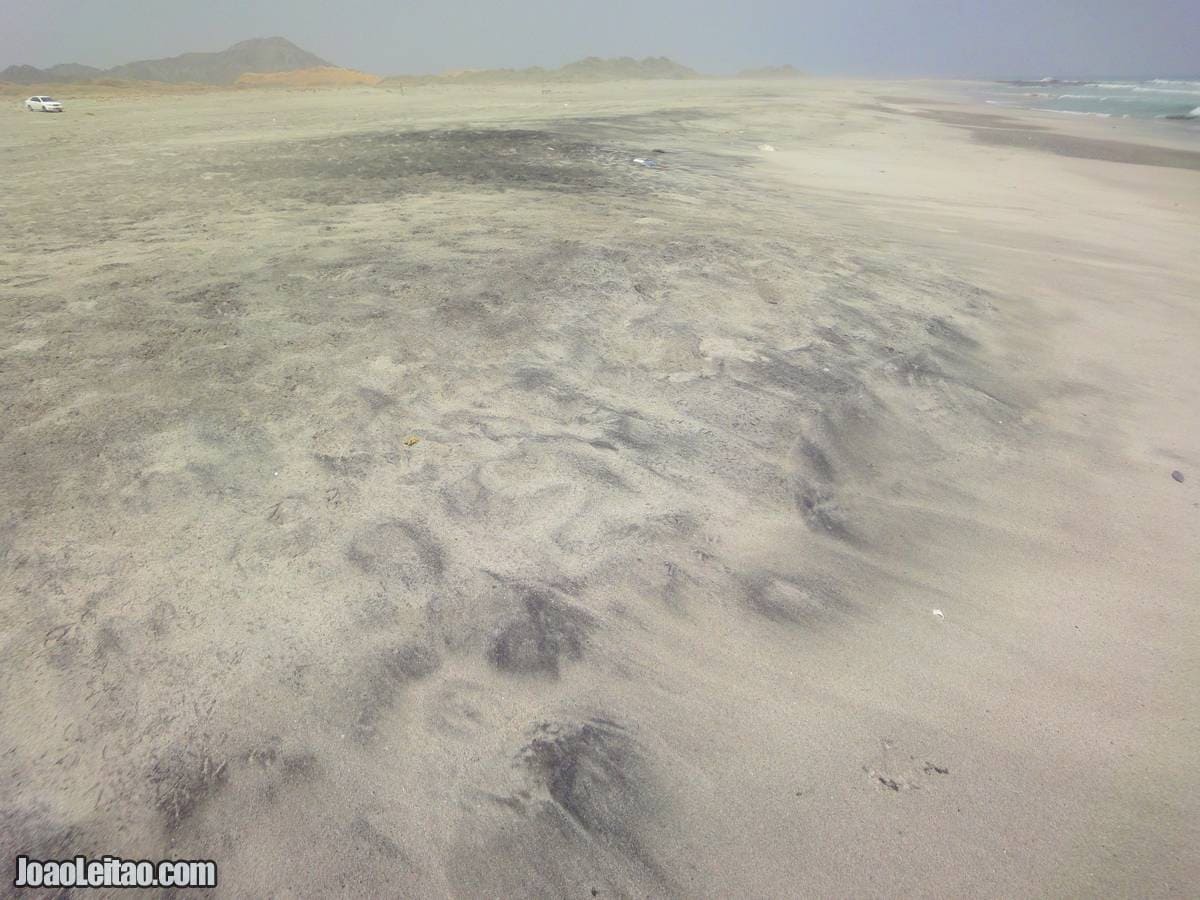 Unexpected things happen while traveling. It seems that those destinations that are not mapped, always keep a particularly distinctive spot in our travel memories.
I mostly don't organize or plan trips, and Oman wasn't really an exception. Masirah Island was just at the end of the road of a not planned itinerary.
Late at night, after driving through the desert, I arrived at Shannah, a small village where I had dinner. The waiter told me there was a morning ferry heading to an island. As this sounded fascinating and following my instinct, I spontaneously decided to go. After sleeping in my rental car and crossing the channel, I explored this wild, off the beaten place in Oman.
While on the boat, the friendly captain and crew invited me inside the bridge.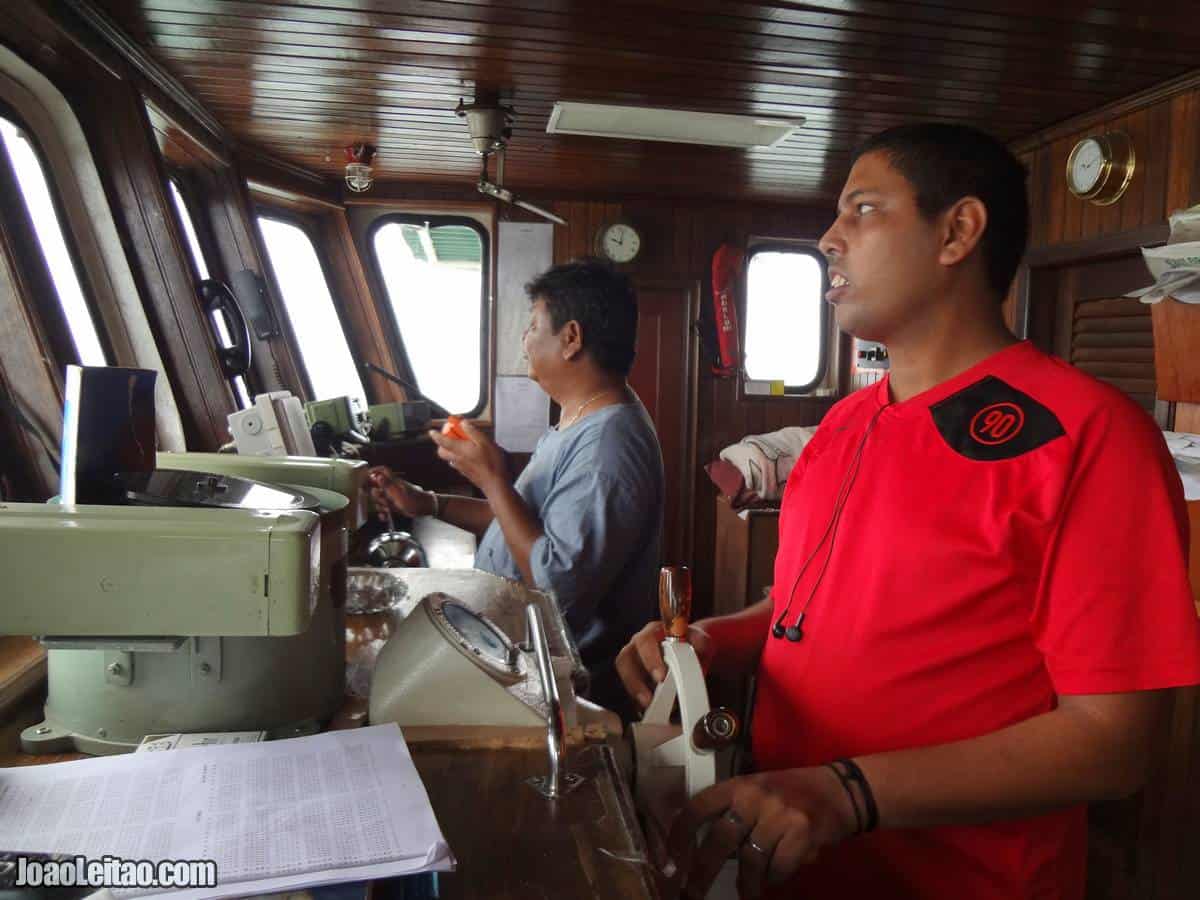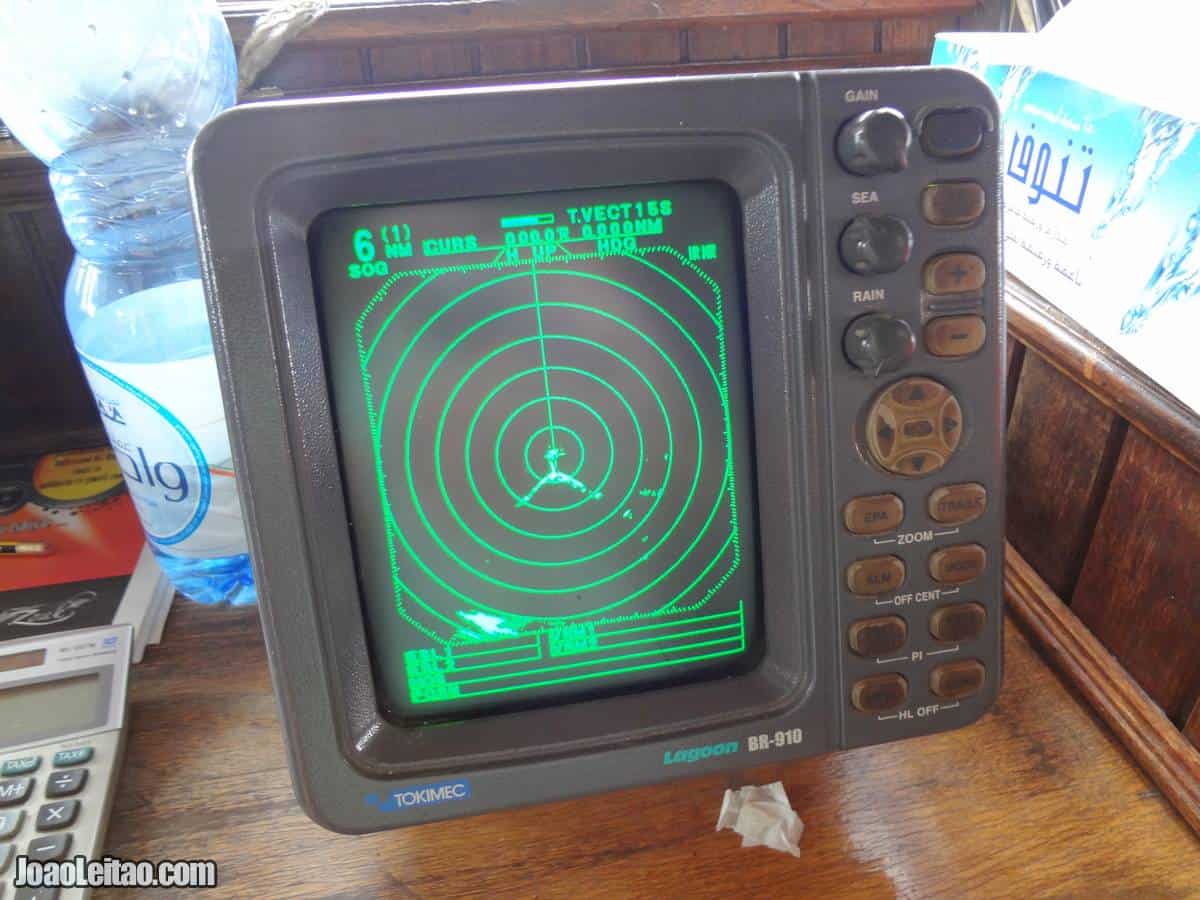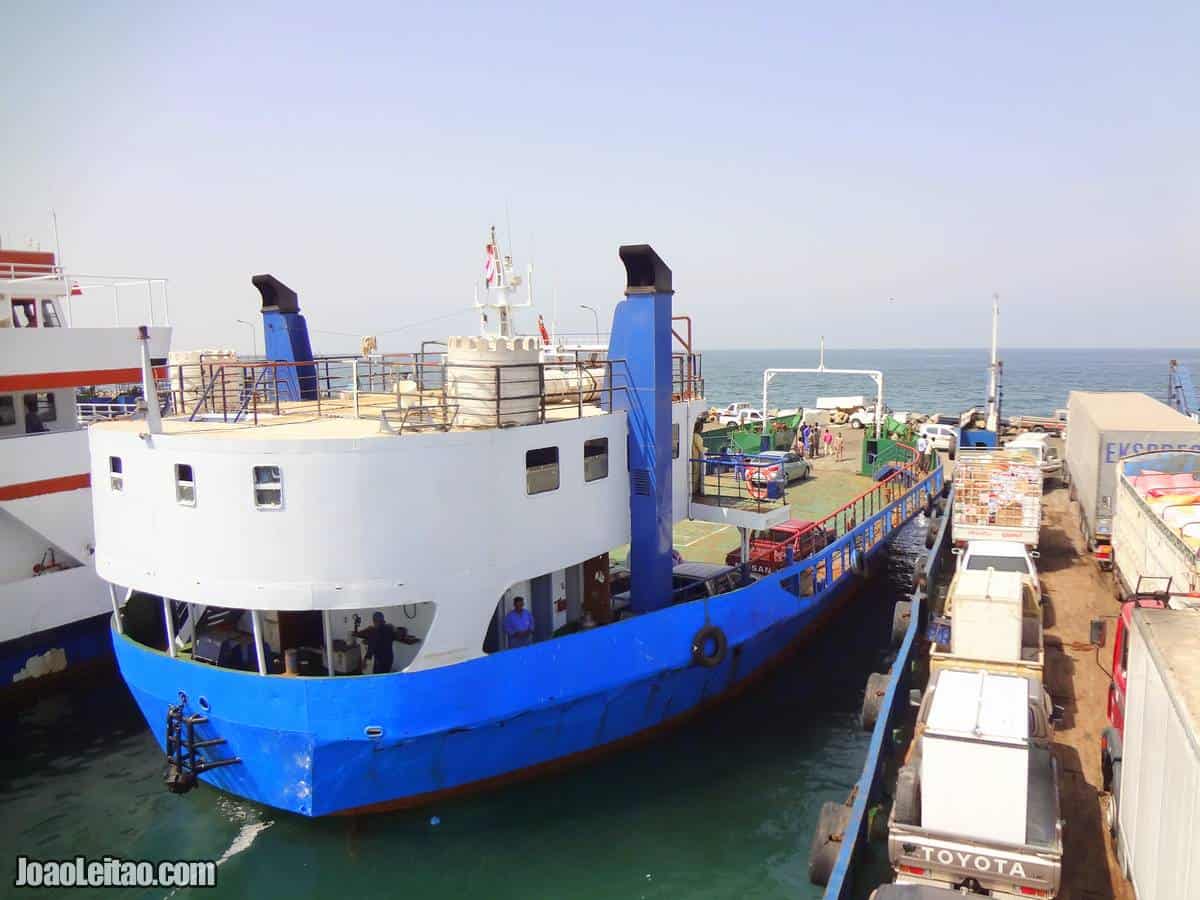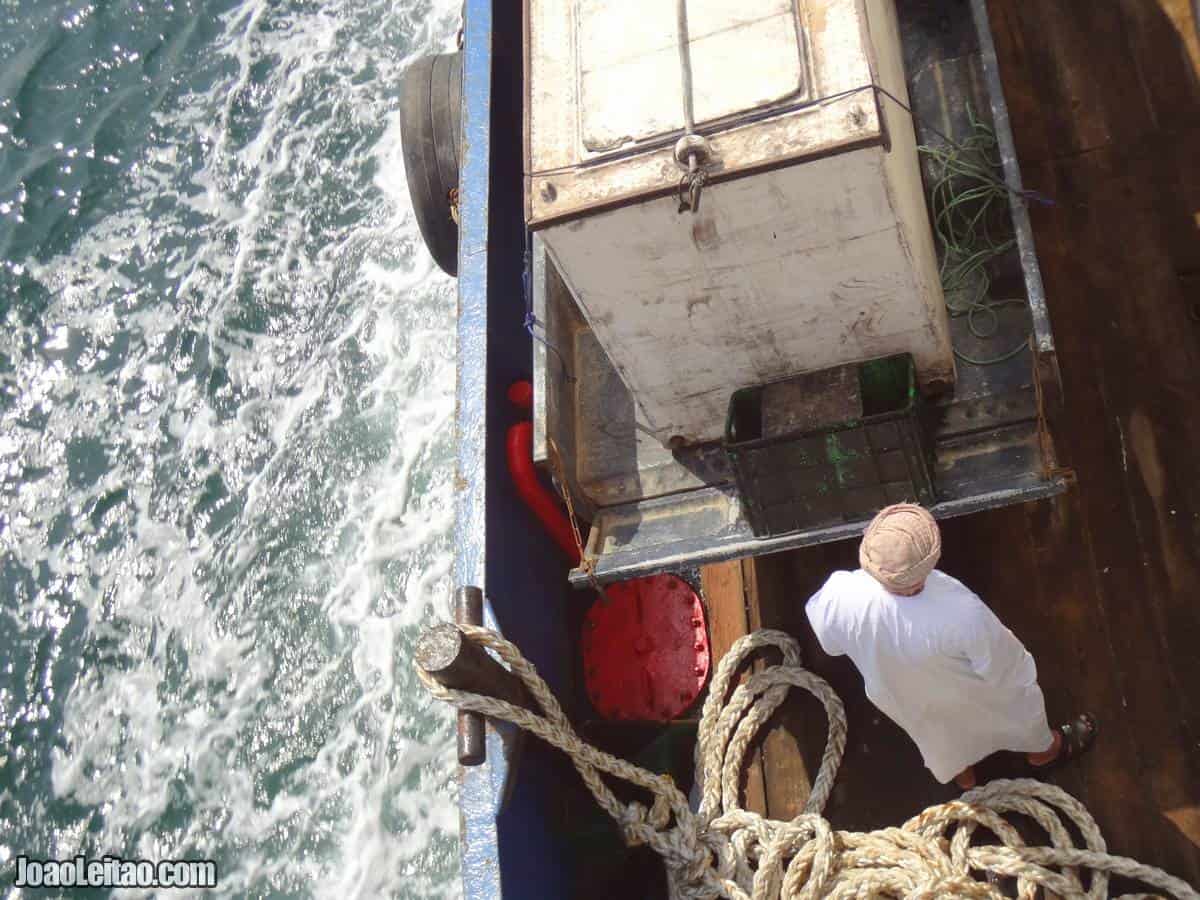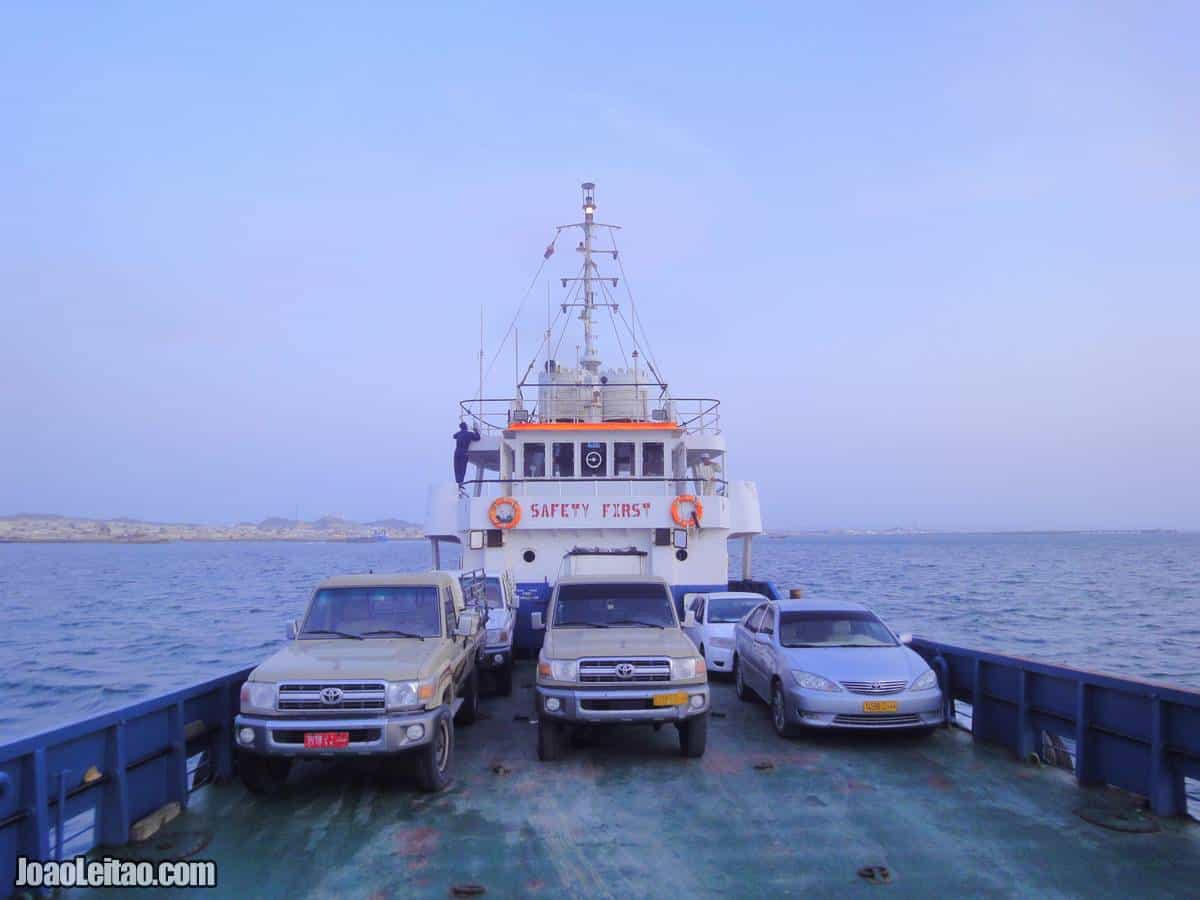 I was offered tea and cookies and was able to enjoy the sea while they talked about the dangers of this particular sea region. It seems this small crossing is among the most challenging in the world. You can watch it on the video below.
Captain Bridge on ferry boat to Masirah Island Oman
I love desolated places, so Masirah got my attention as soon as I drove out of the boat. Apart from the town Ras-Hilf, nothing much exists on the island, only a few small villages, an important fish factory and a major air base for the Oman Air Force.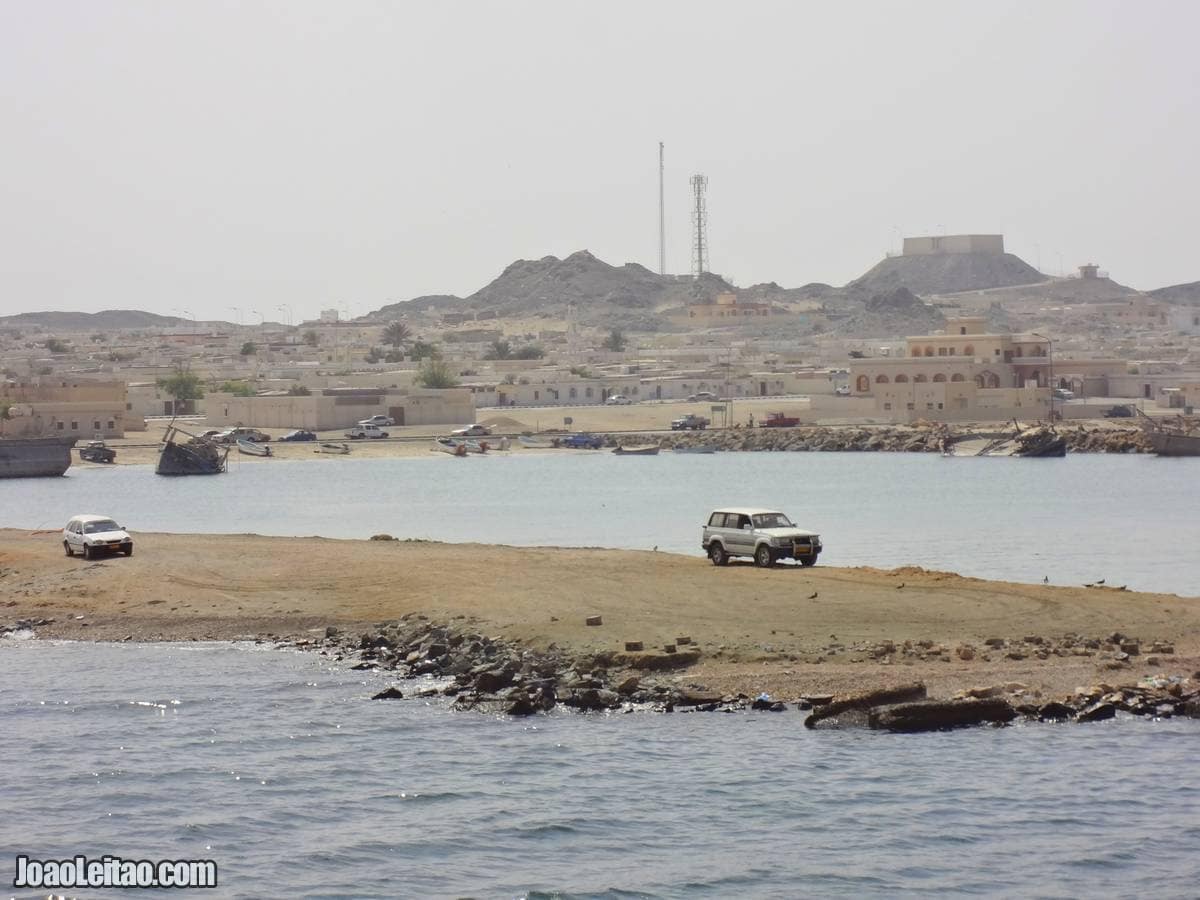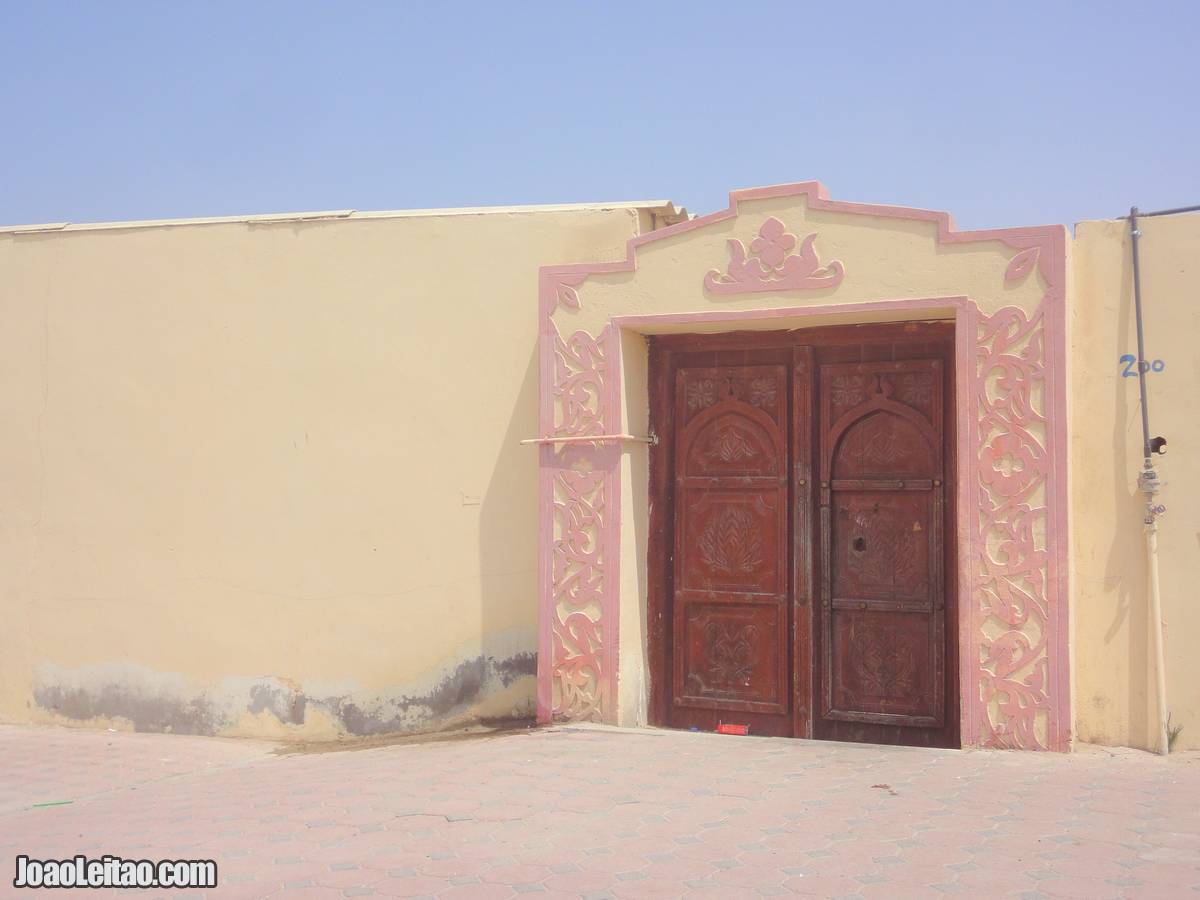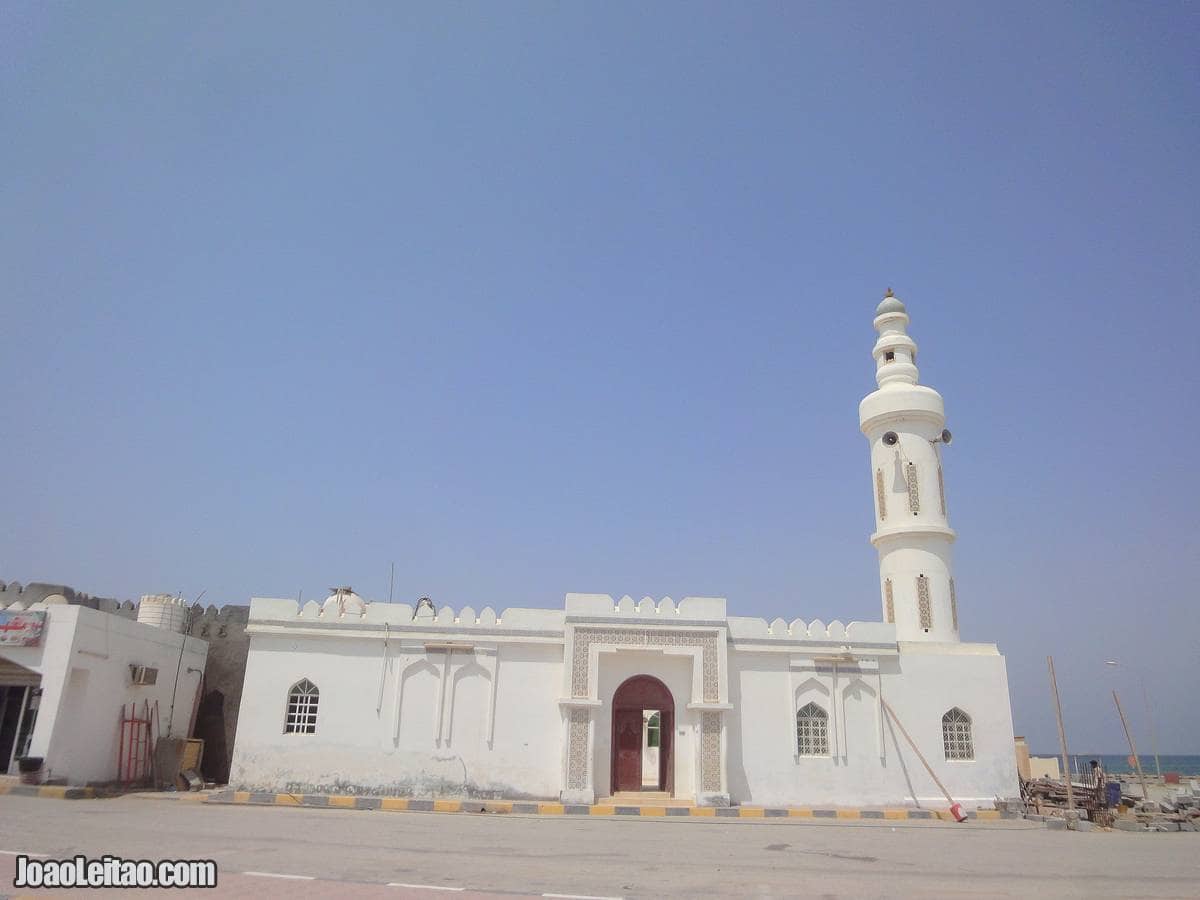 I tried to explore as much as I could, visiting empty beaches and traversing desert roads. The rough terrain and the spiky reefs gave the island an infamous reputation among sailors, and still today we can see many shipwrecks along the remote stunning beaches.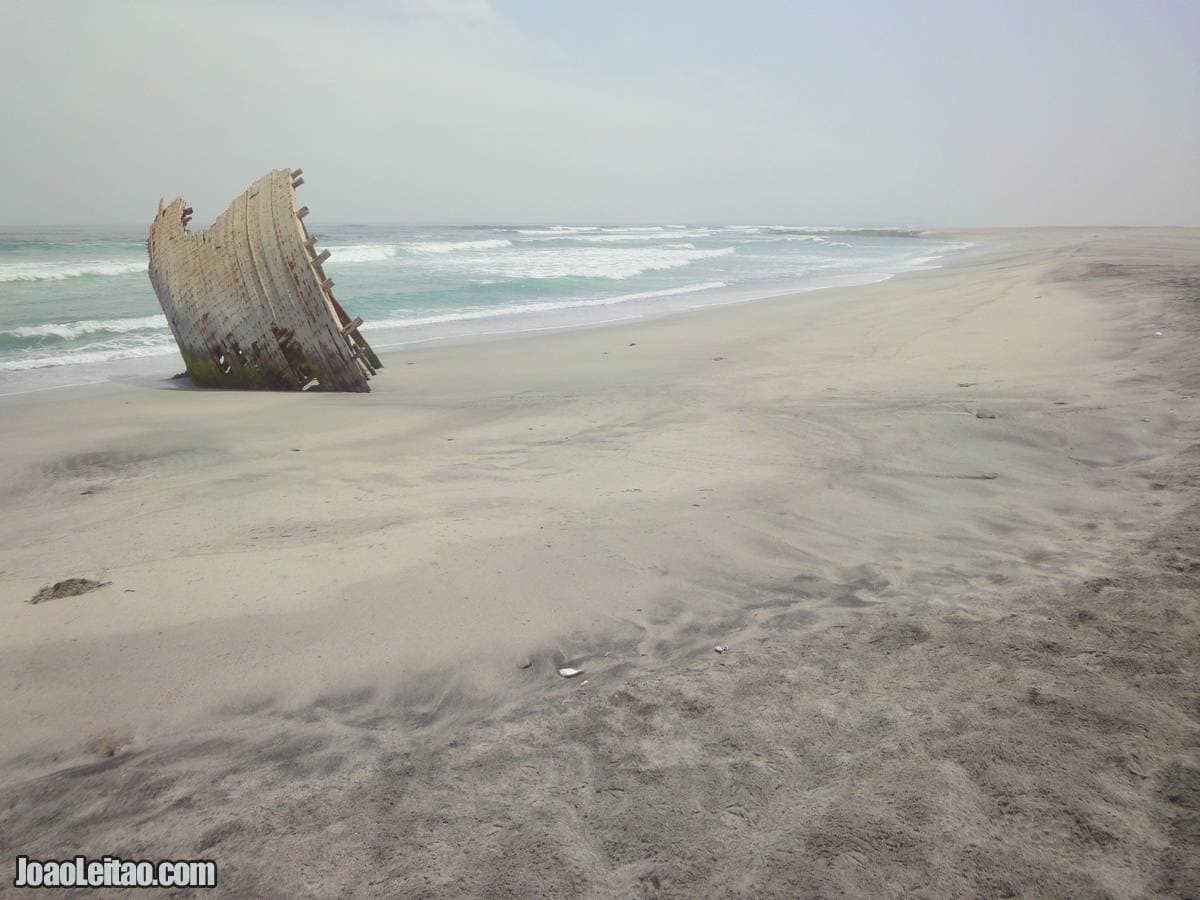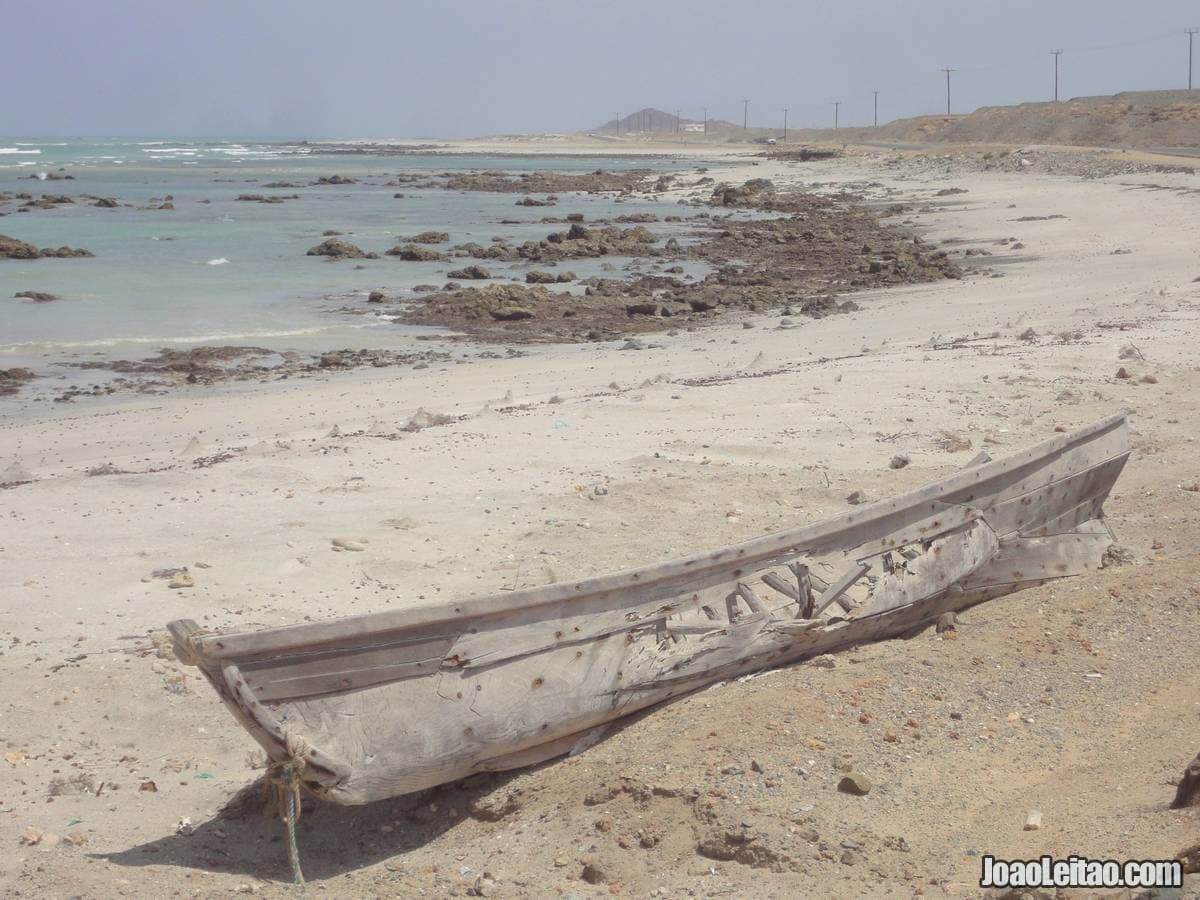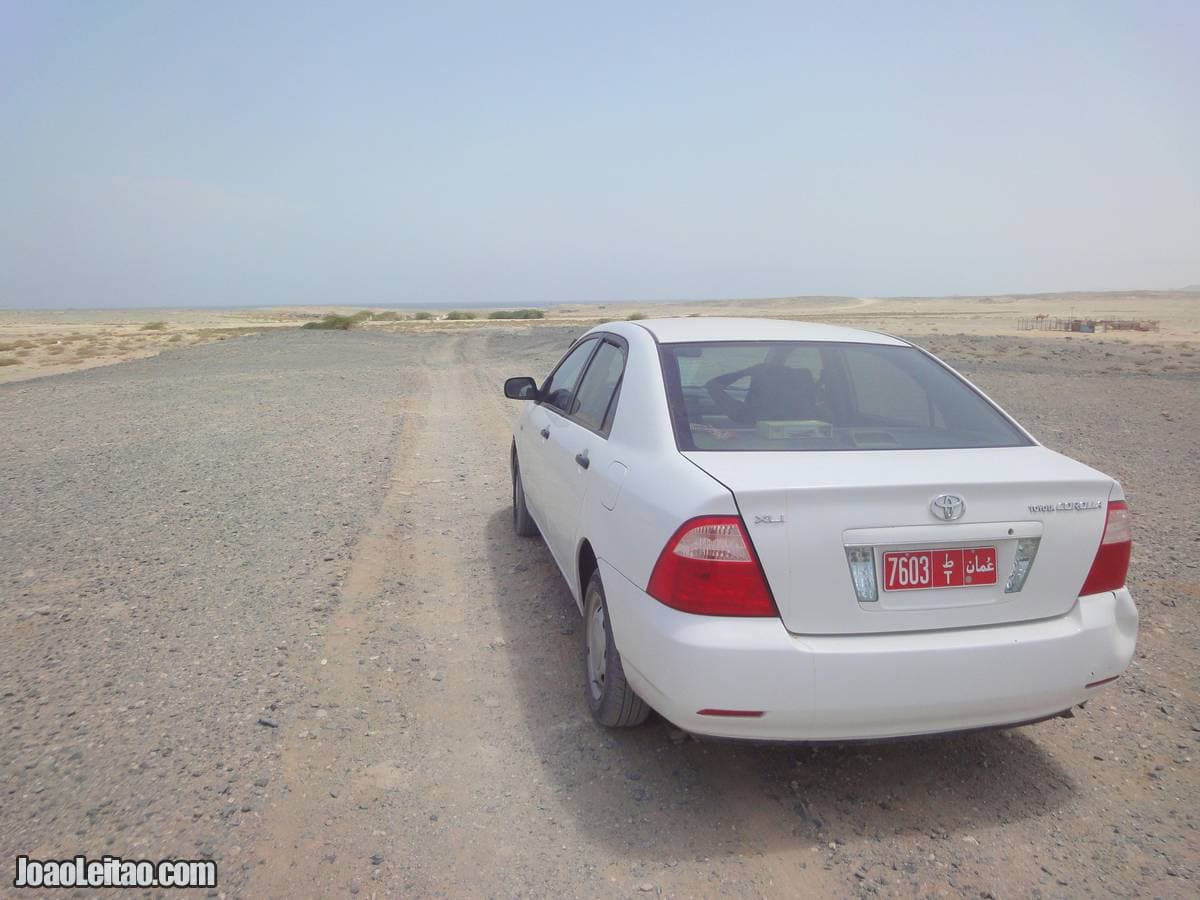 Many places in the island are destroyed since the 2007 Super Cyclonic Storm Gonu – the strongest tropical cyclone on record in the Arabian Sea – where 80% of the population had to be evacuated.
Located just 18km distance from the mainland, Masirah Island is the perfect place for kite-surfers. During the season you can go on whale watch boat trips and even observe Loggerhead turtles on nesting beaches while they lay as many eggs as possible.
Masirah Island is one of the eleven provinces of Oman and is about 95 kilometers long and 14 kilometers wide.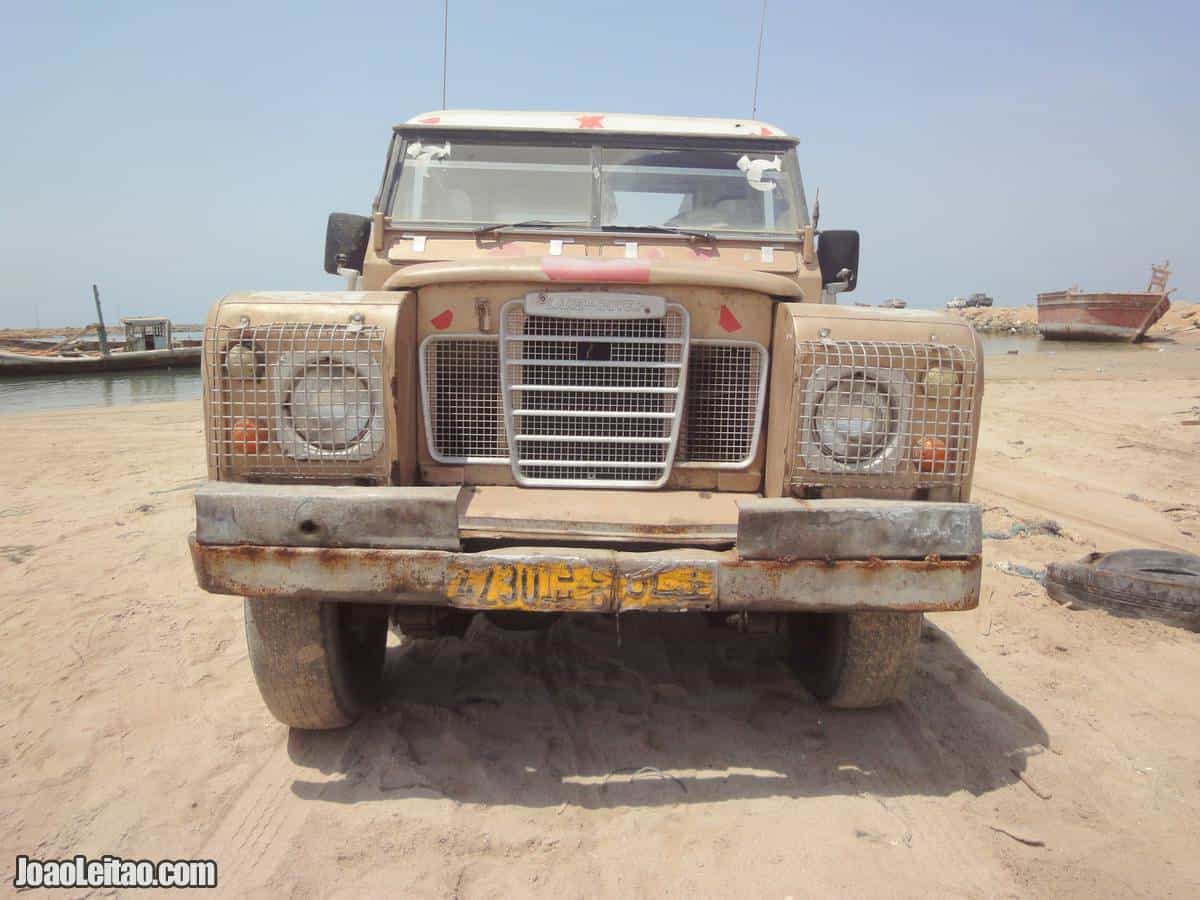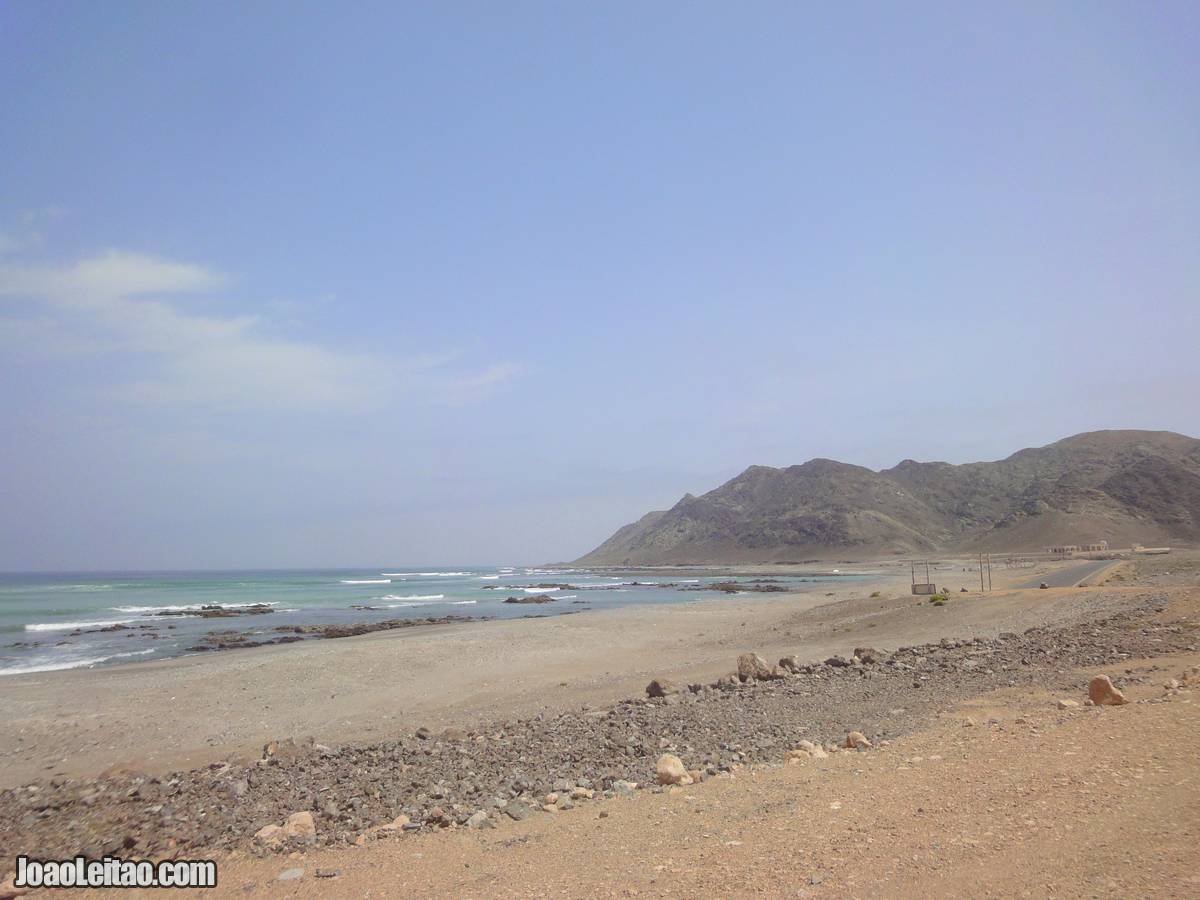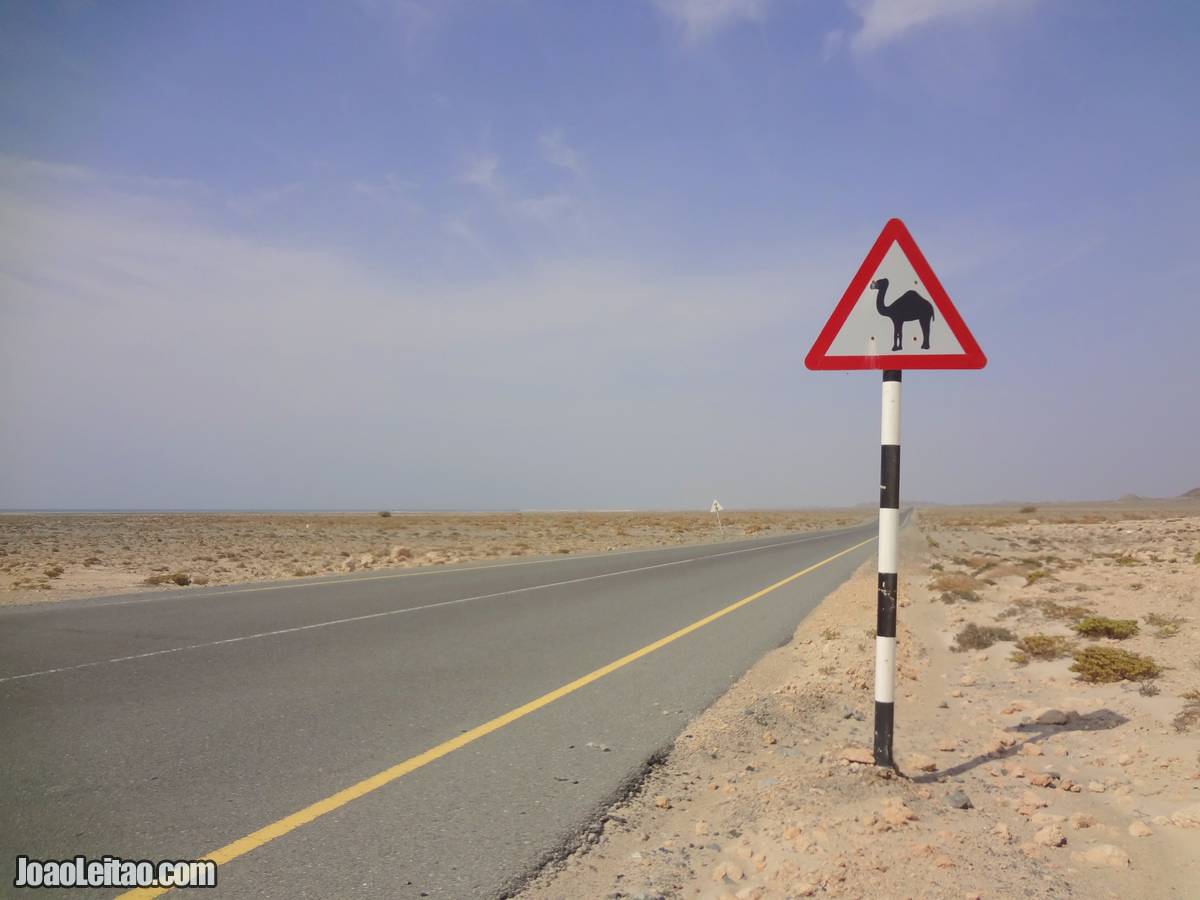 Once, shipbuilding was one of the great sources of revenue until replaced by fishing and the textile industry. One of the interesting scenarios that we can find on this island are the shipwrecks due to a rugged terrain, and shifting sea currents, making it impossible for boats to sail.
In addition to these maritime conditions, there are also several mountains in the eastern part of the island that are worth to mention: Jabal Madrub, Ras Abu Rasas, Jabal Suwayr, and Ras Kaydah.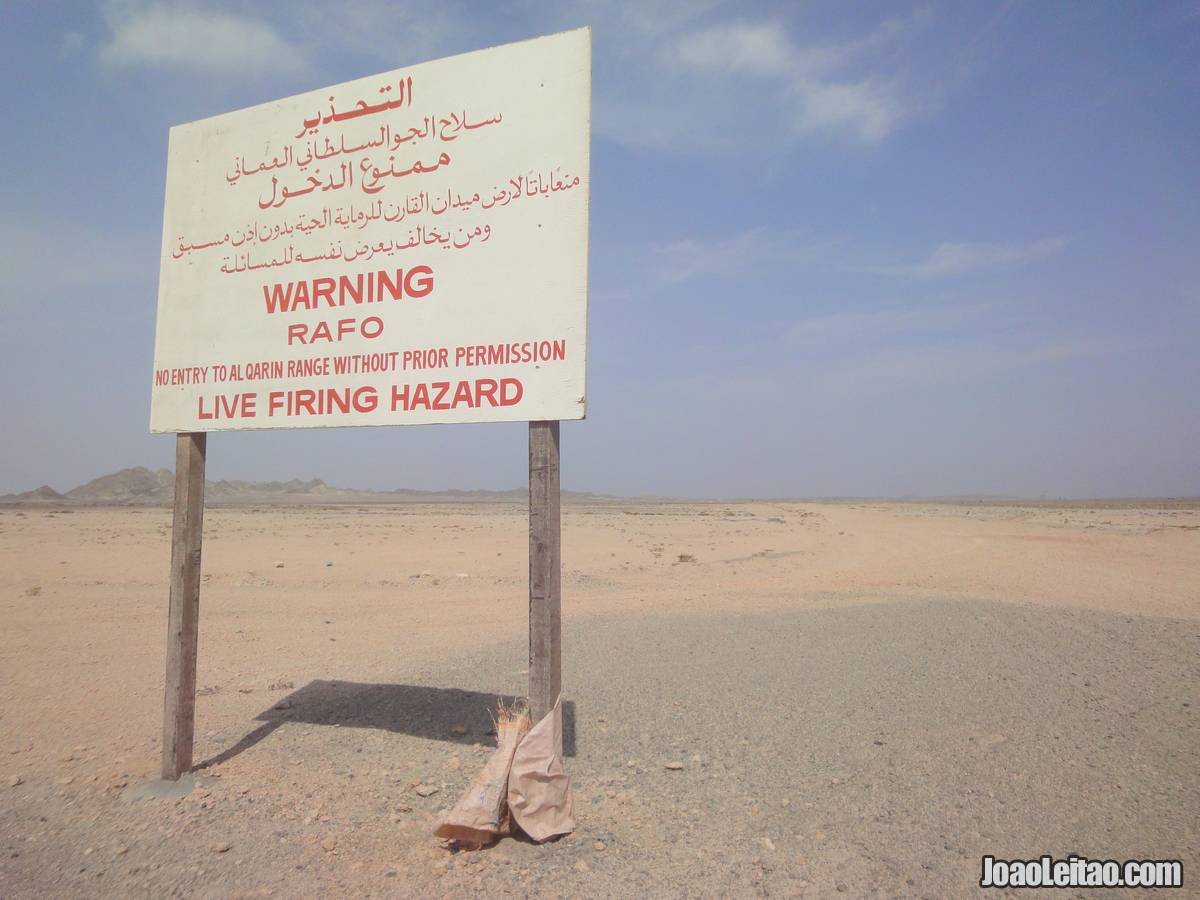 Between Ras Kaydah and Ras Zafaranat, we find rocky beaches and a small village called Hakkan. Here, we feel like we're truly in the middle of nowhere.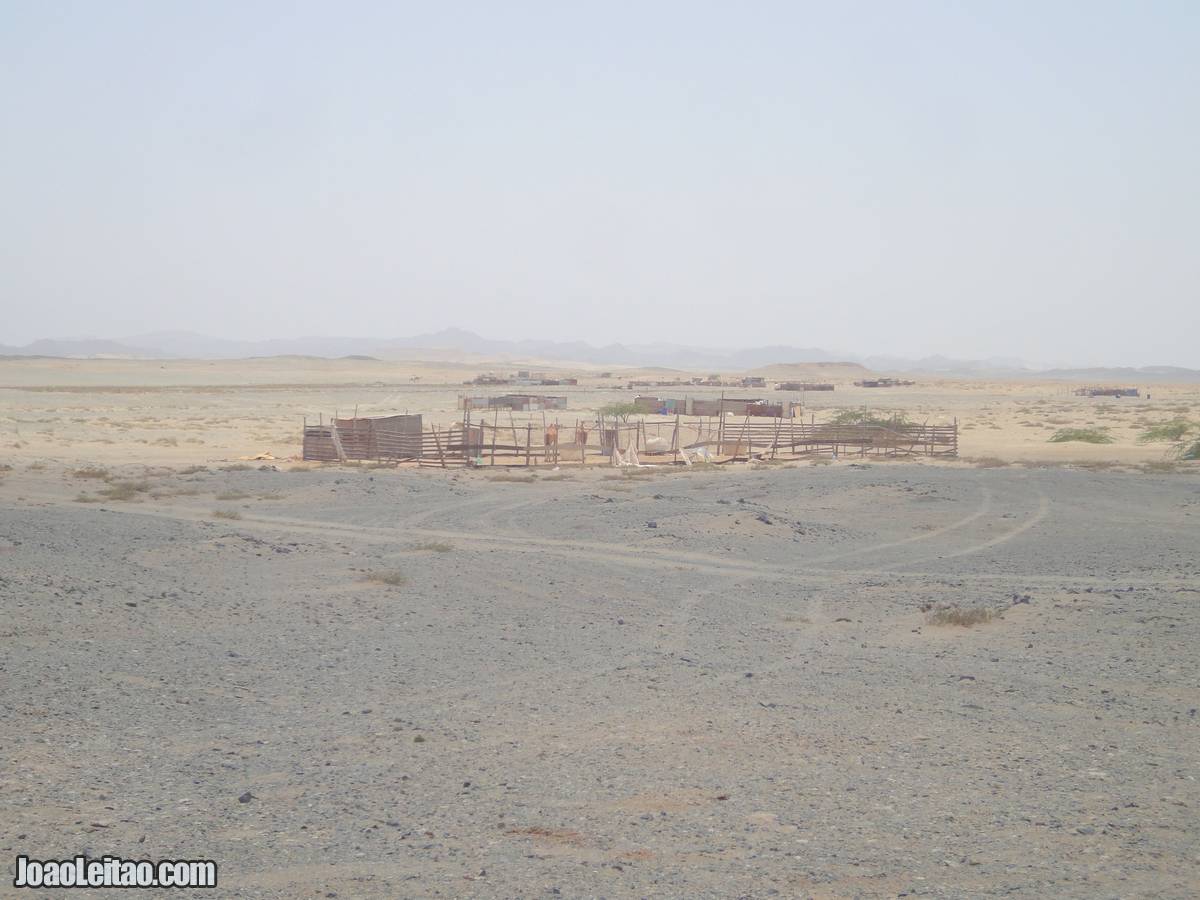 There are many lonely camels in Masirah empty roads.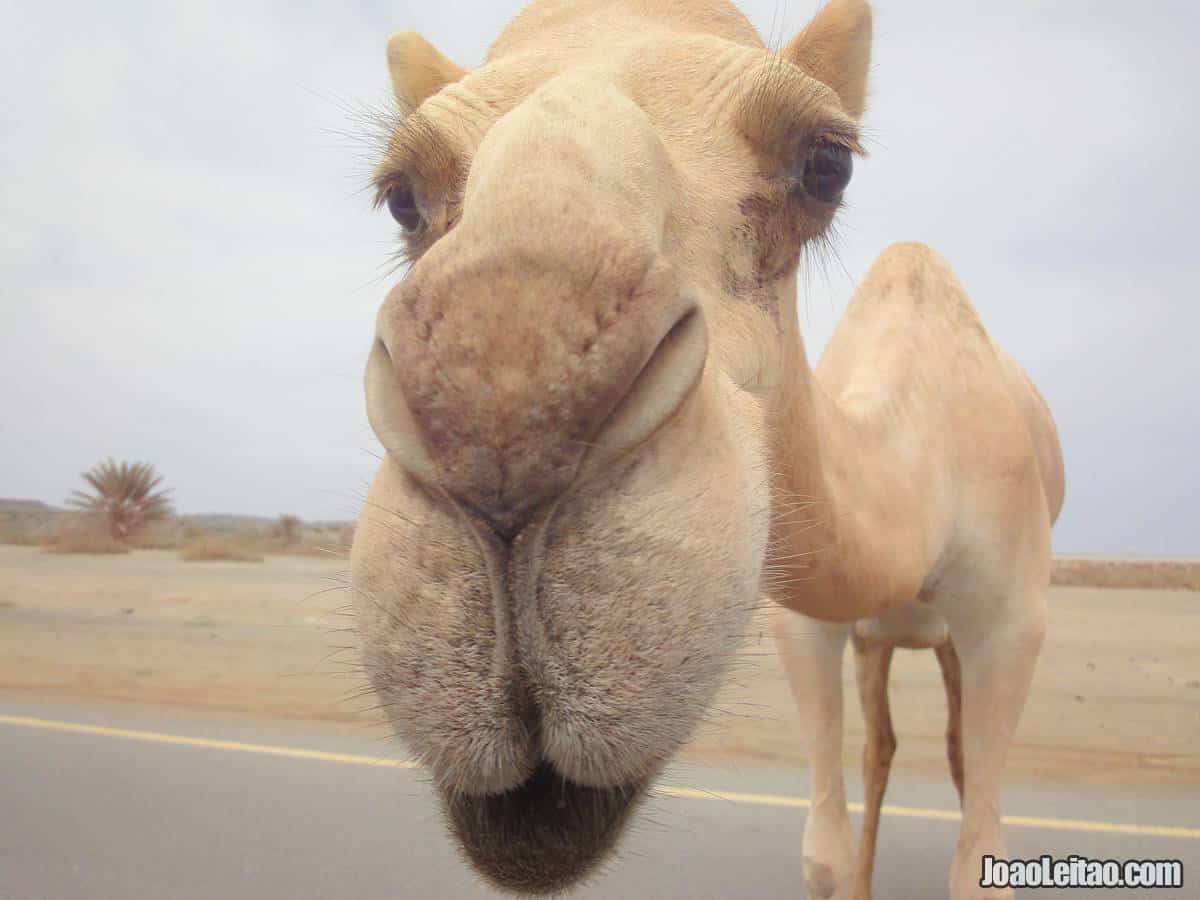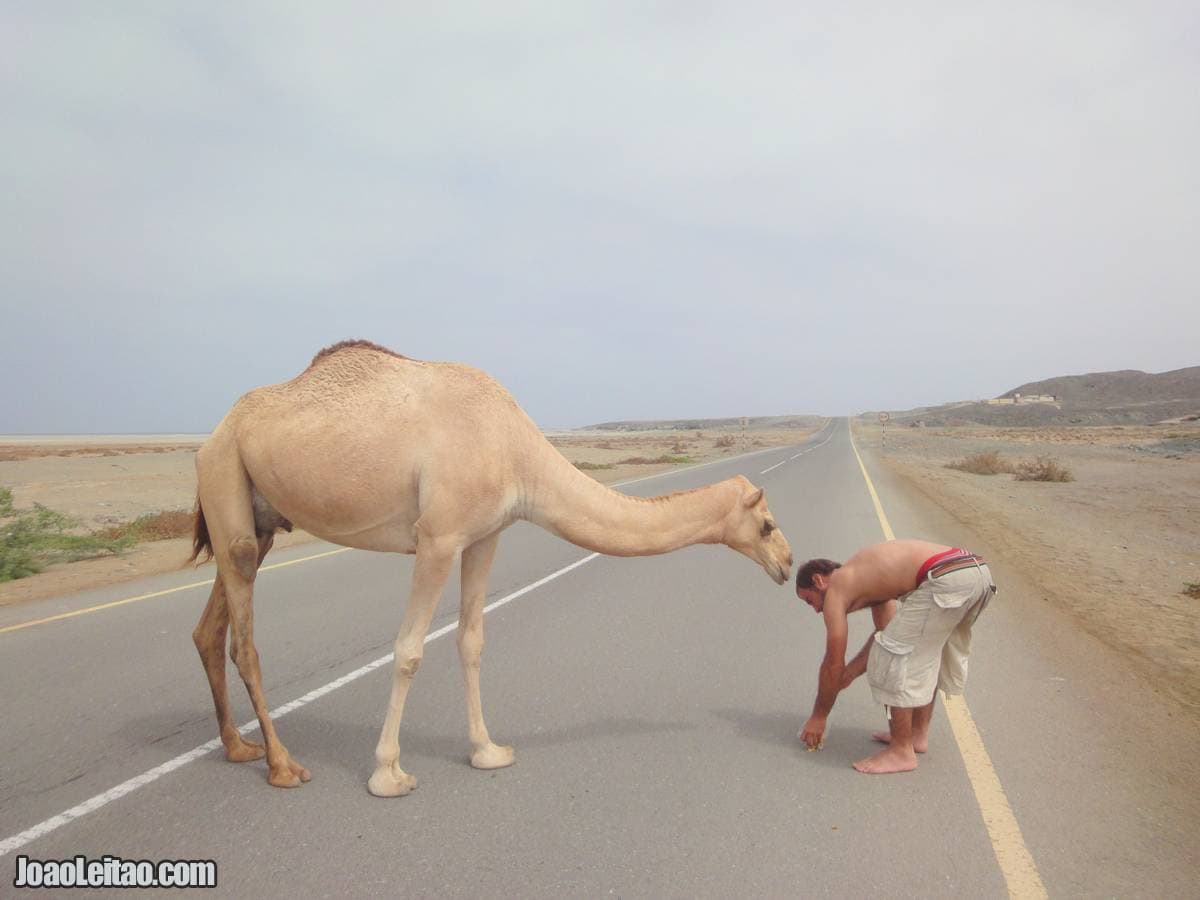 I remember a particular situation where a friendly camel put its head through my car window to snatch my bag of cookies. You can watch it on the video below.
Feeding a camel with baby cookies in Masirah Island
In several beaches, I decided to go up the abandoned boats. While on top, this situation provided a fantastic photography occasion as I got a different angle of the wrecks and surrounding beach.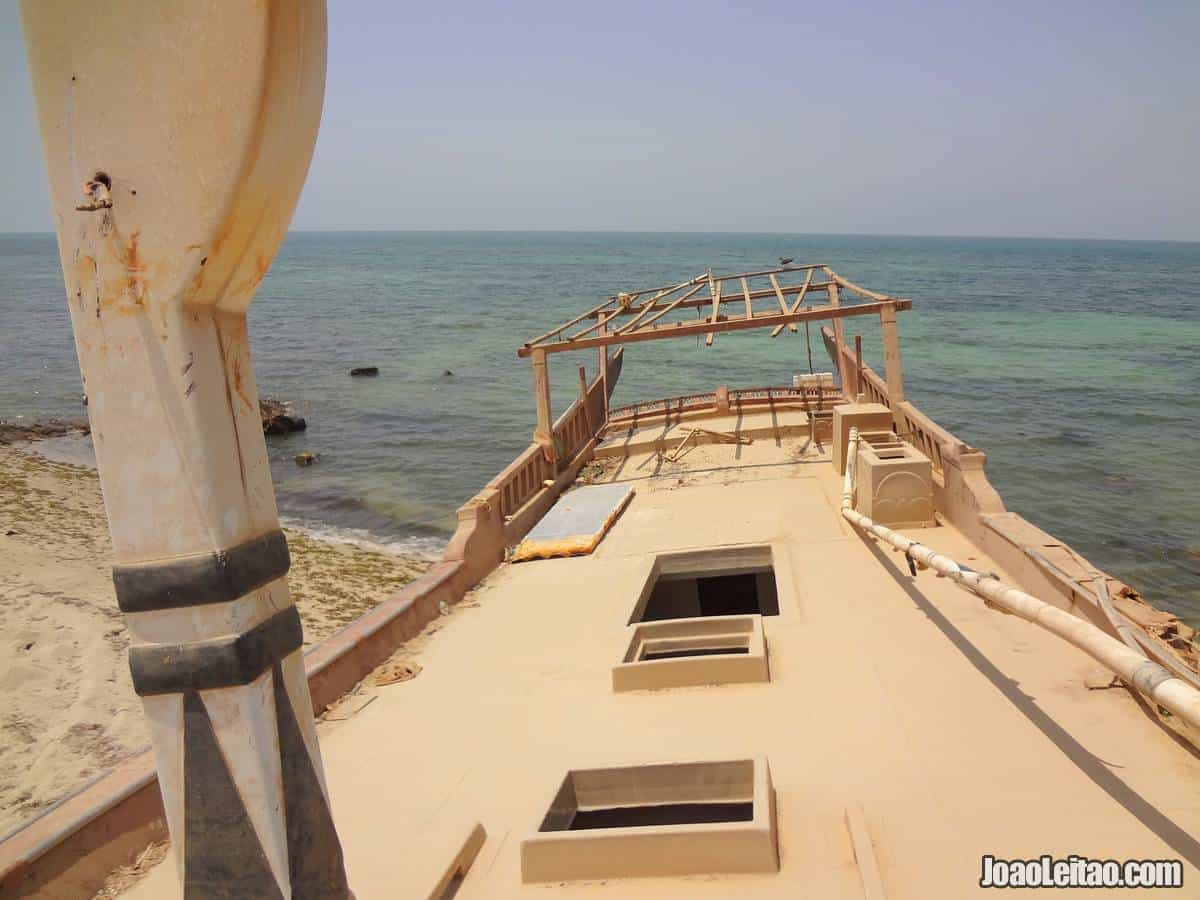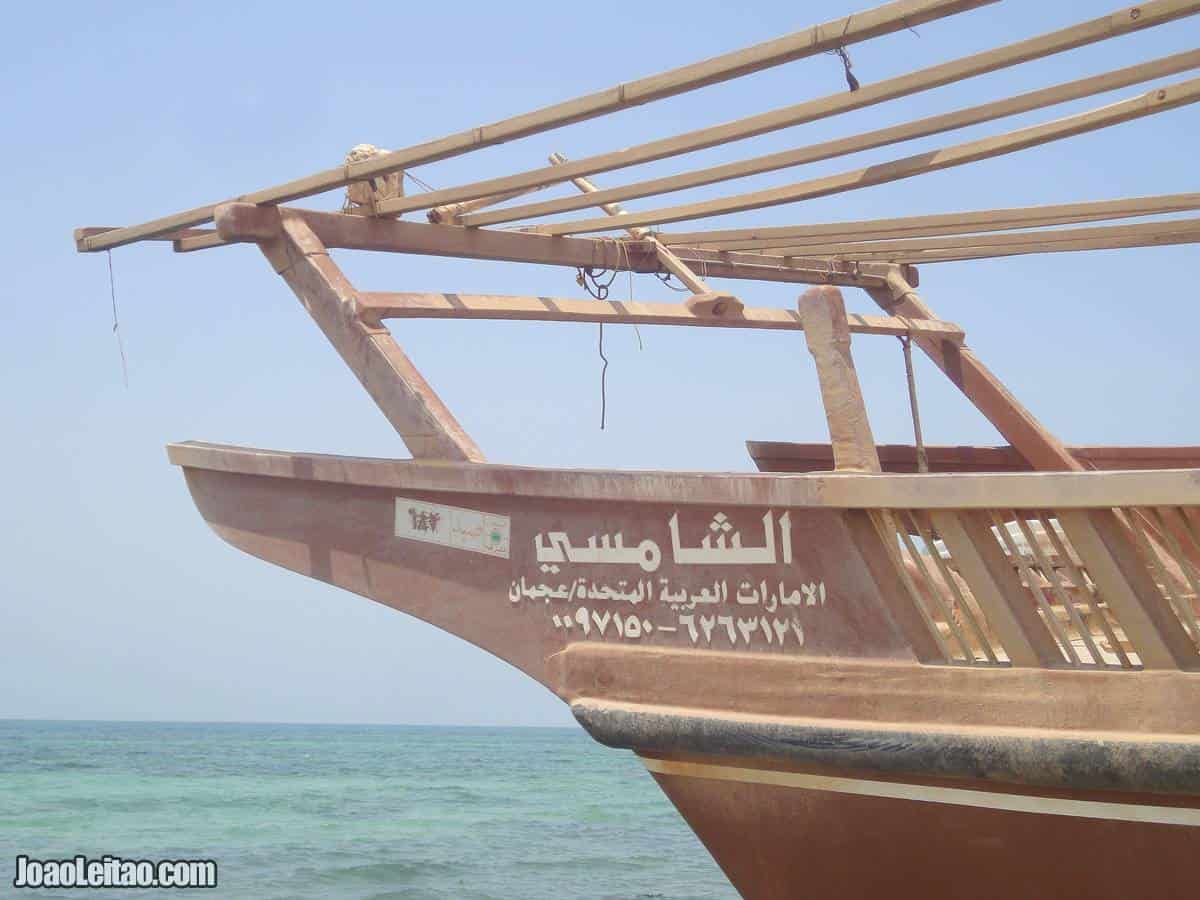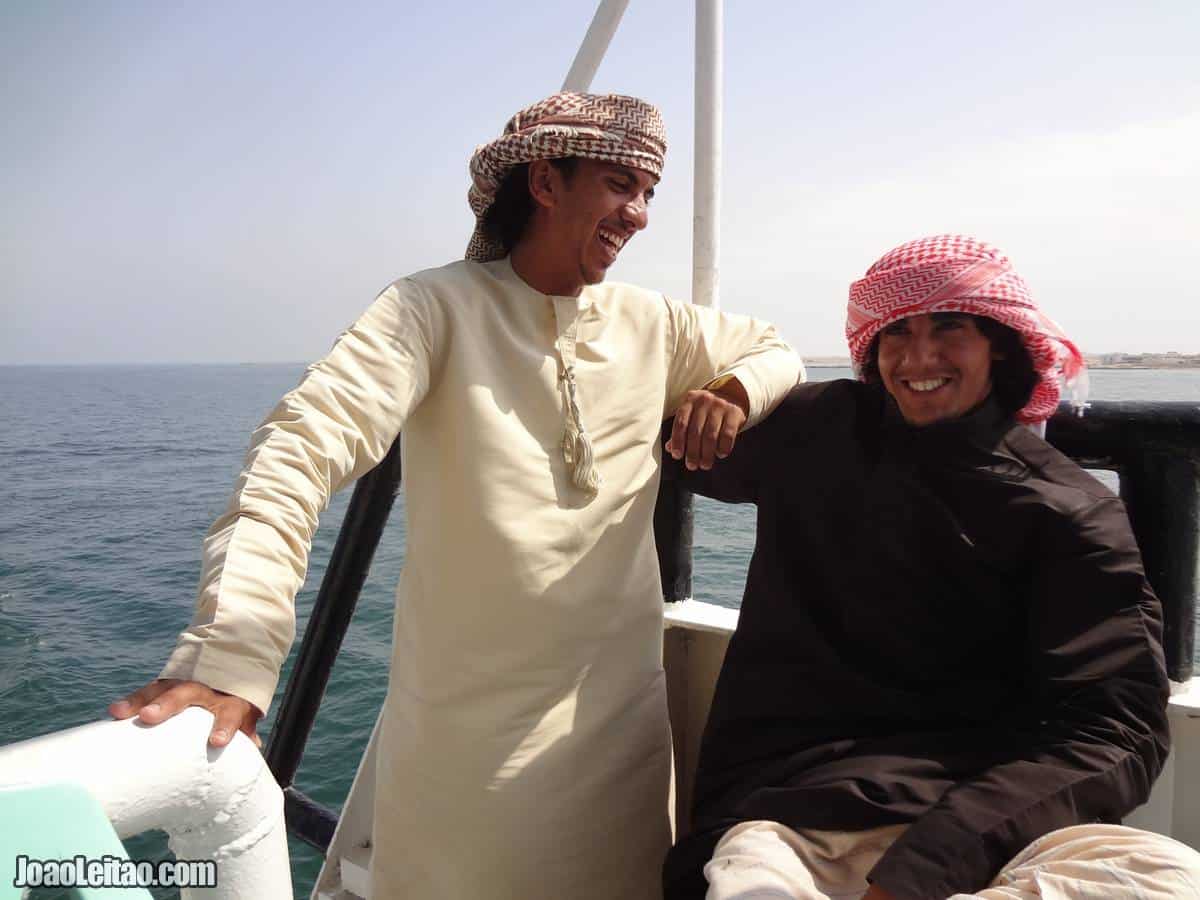 People in Oman are genuinely friendly, so whenever possible, you should take the opportunity to engage in conversations. You'll probably be invited to someone's house to drink coffee.
Read my other pages about Oman:
25 of the Best Places to Visit in Oman
Driving in Oman – Muscat to Salalah Road Trip – Two Weeks/3000 km