Visit Monsanto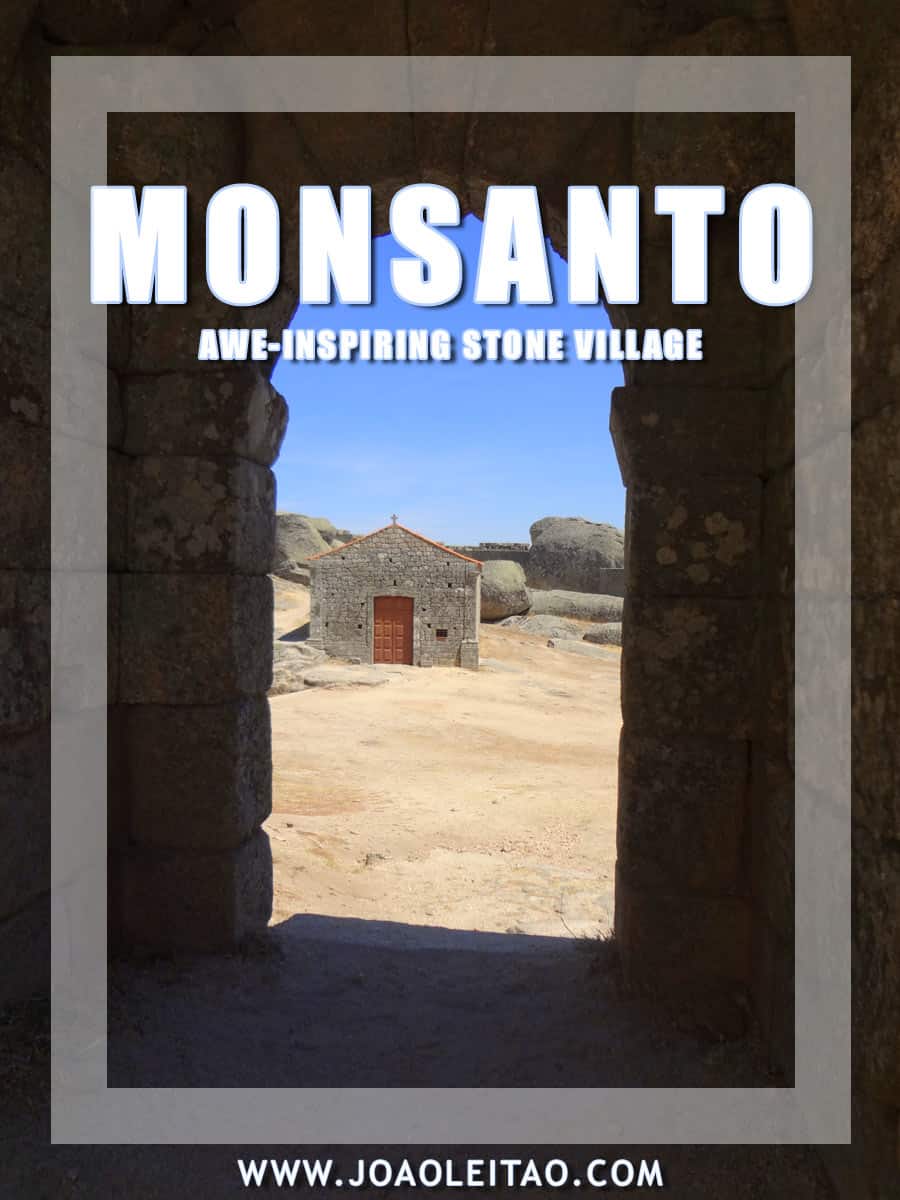 Monsanto is a unique granite built village in the center-east part of Portugal.
Settled among huge stones on the top of the Cabeço de Monsanto hill, the village is of an incredible and unusual beauty.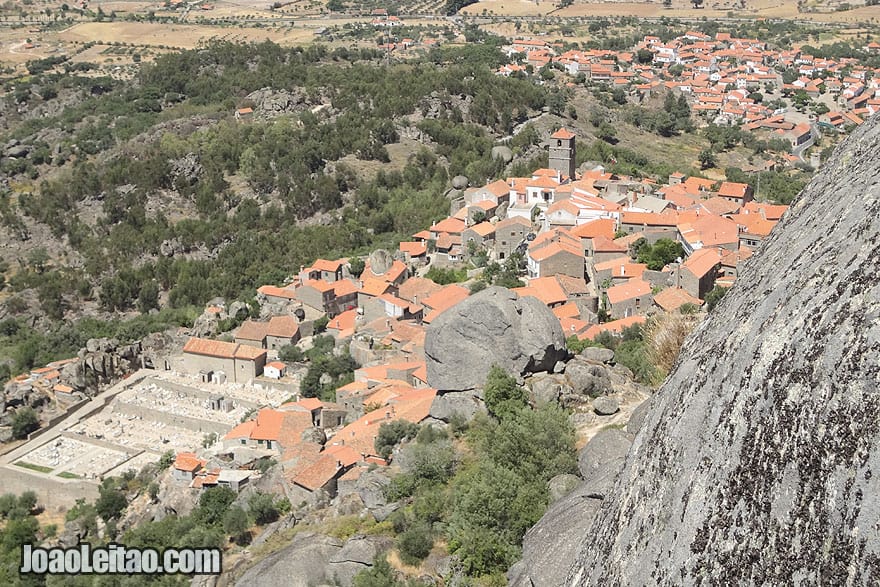 The streets of Monsanto are sided with granite houses, embedded in colossal stones. We can walk up the village until we reach the castle from where we enjoy amazing views over the region all the way to the Spanish border.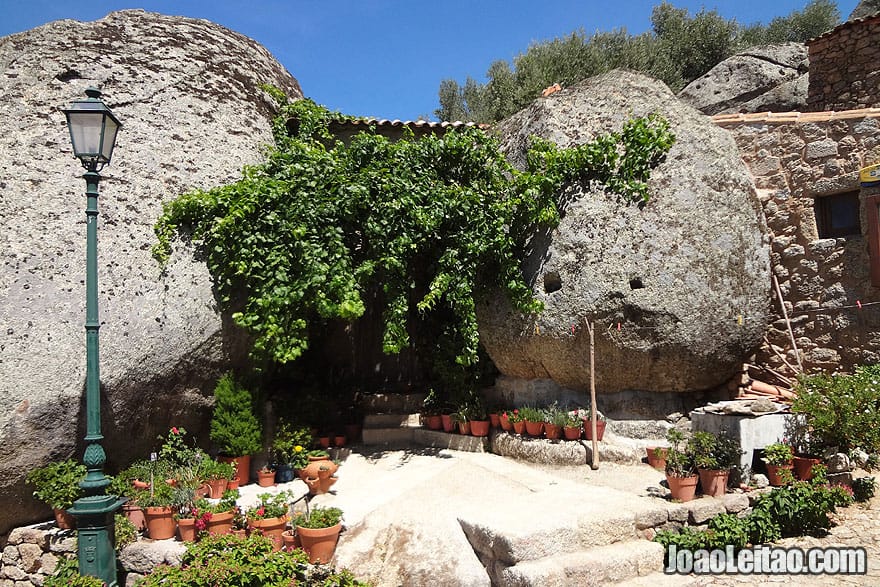 The human presence in Monsanto dates back as early as the Lower Paleolithic (early Stone Age during the ice-ages), but the site was also inhabited by the Romans, the Visigoths and the Arabs.
The Muslim rule of Monsanto lasted until 1165 when King D. Afonso Henriques defeated them.
Consequently King D. Afonso Henriques donated Monsanto and the surrounding lands to the Order of the Knights Templar with the responsibility of repopulate and defend it.
It was during the 12th century that Monsanto castle and village were re-established and used as a main strategic defensive outpost against the Kingdom of León.
Portugal origins by date: The Foundation – year 868, Re-founding – year 1095, Sovereignty – year 1128, Established Kingdom – year 1139.
Photos of Monsanto de Idanha-a-Nova, Portugal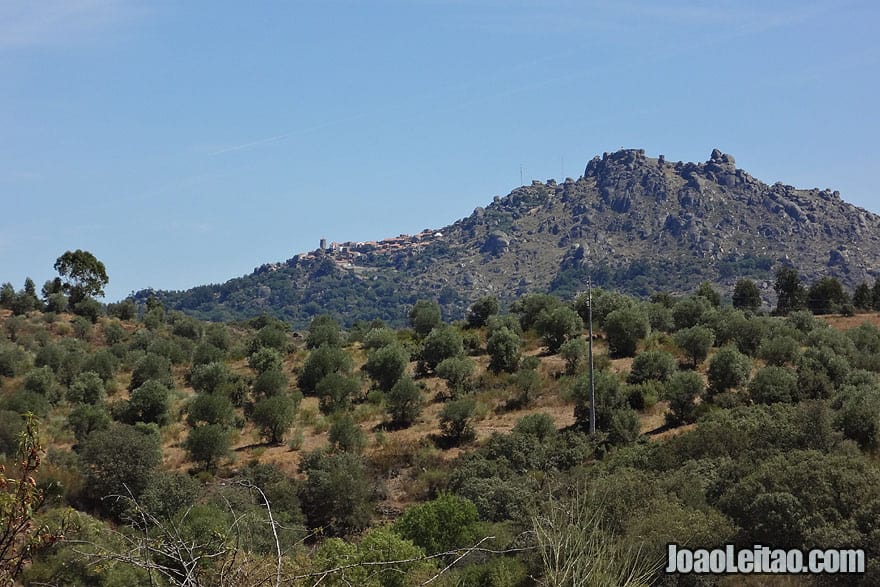 Monsanto village is located in Cabeço de Monsanto hill that rises up to 758 meters / 2486 feet.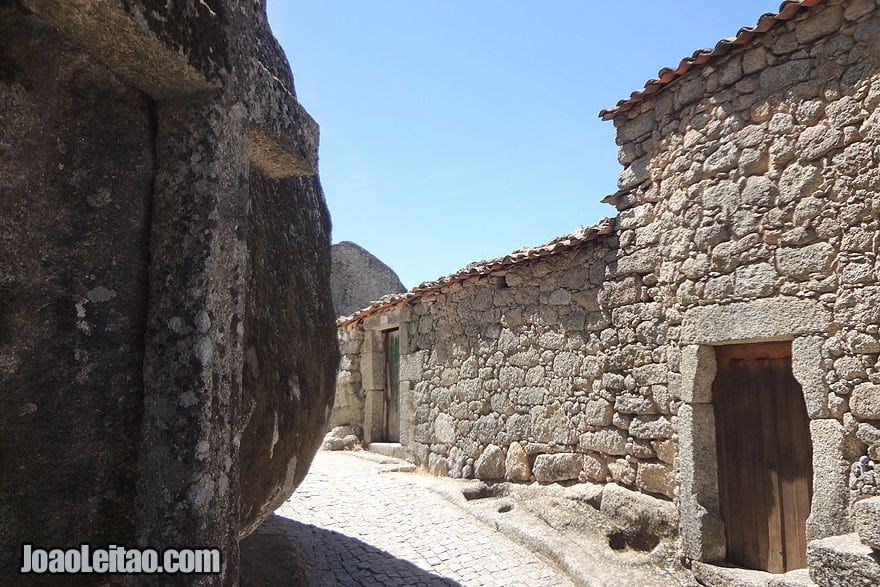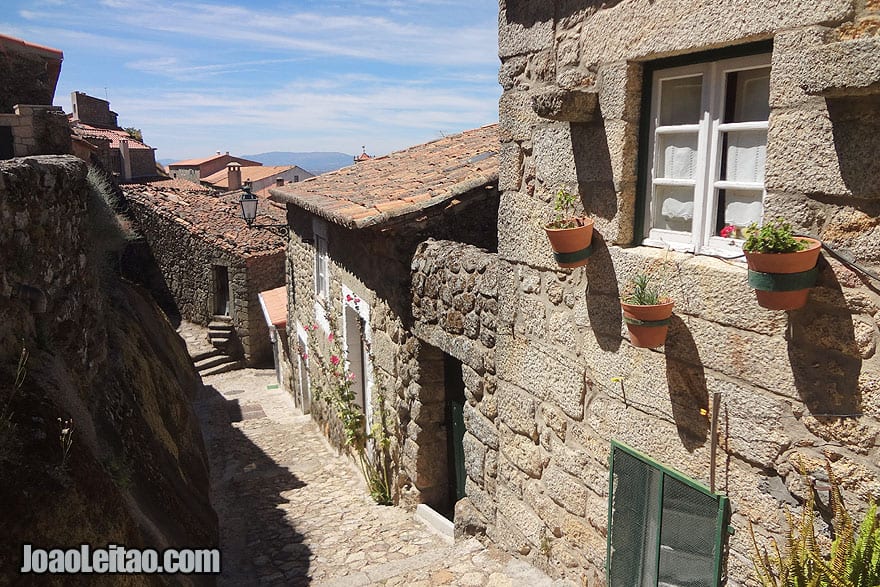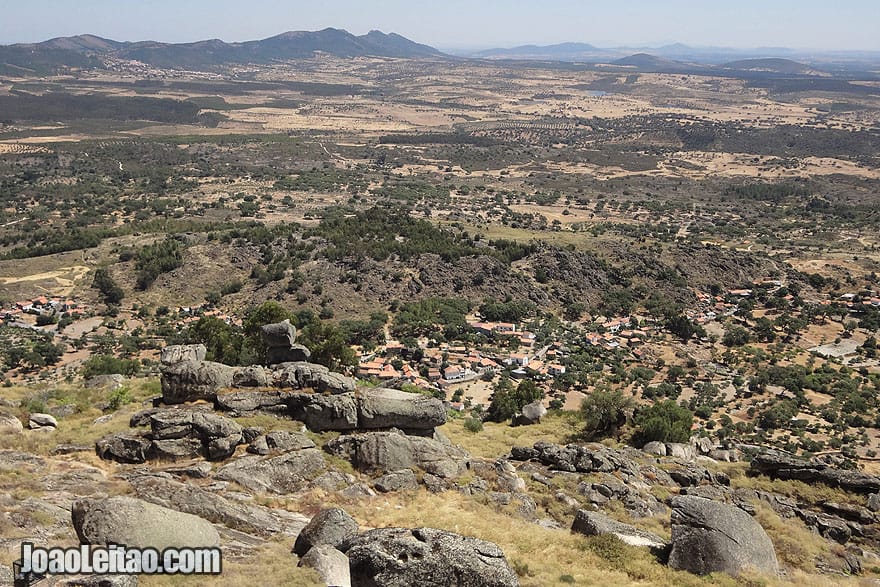 Monsanto breathtaking views over Idanha-a-Nova municipality are impressive. We can actually see Spain on a clear day.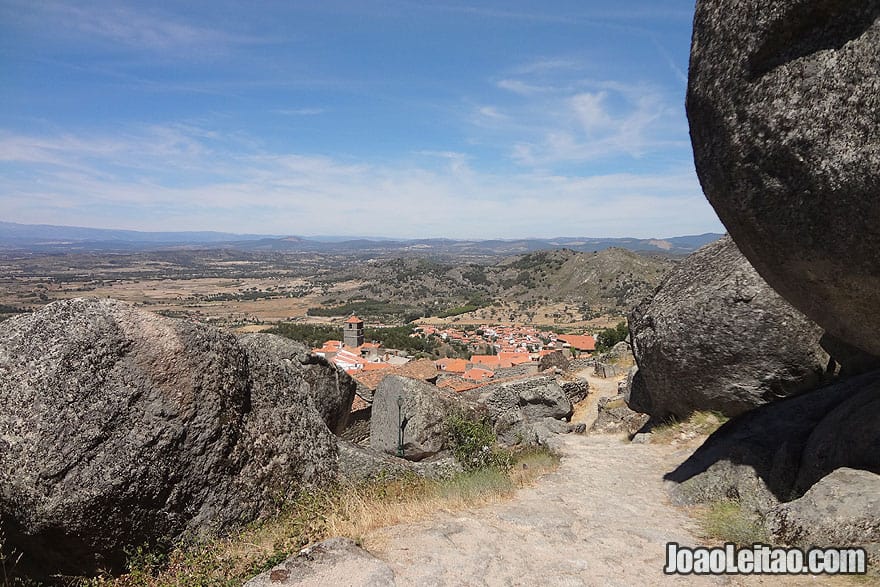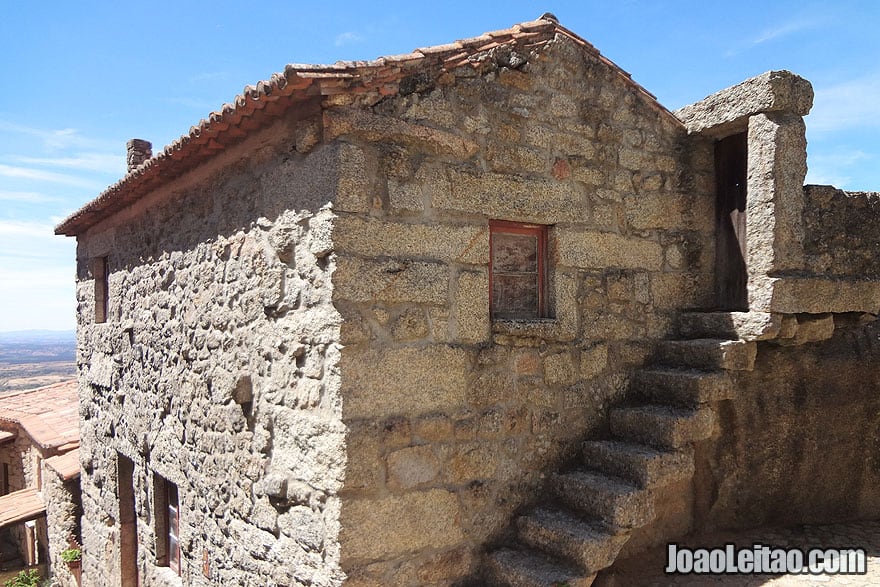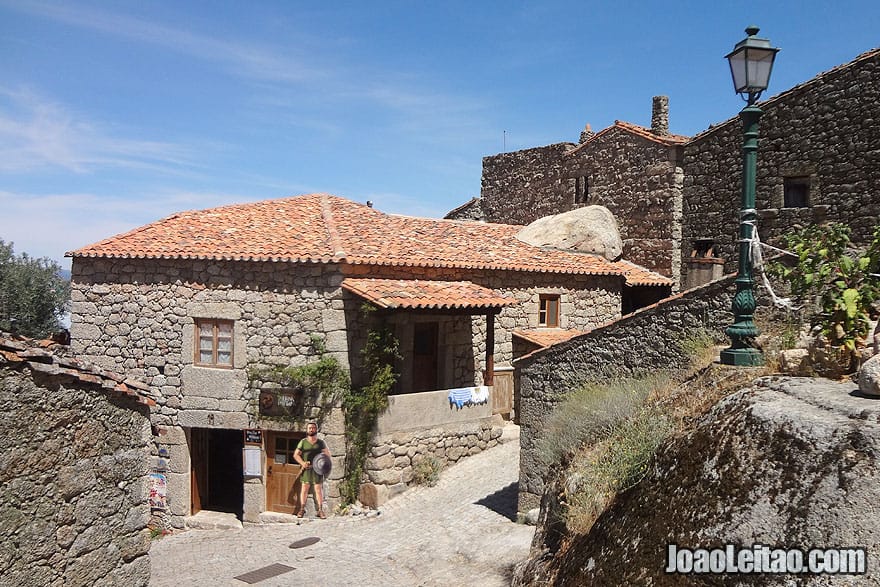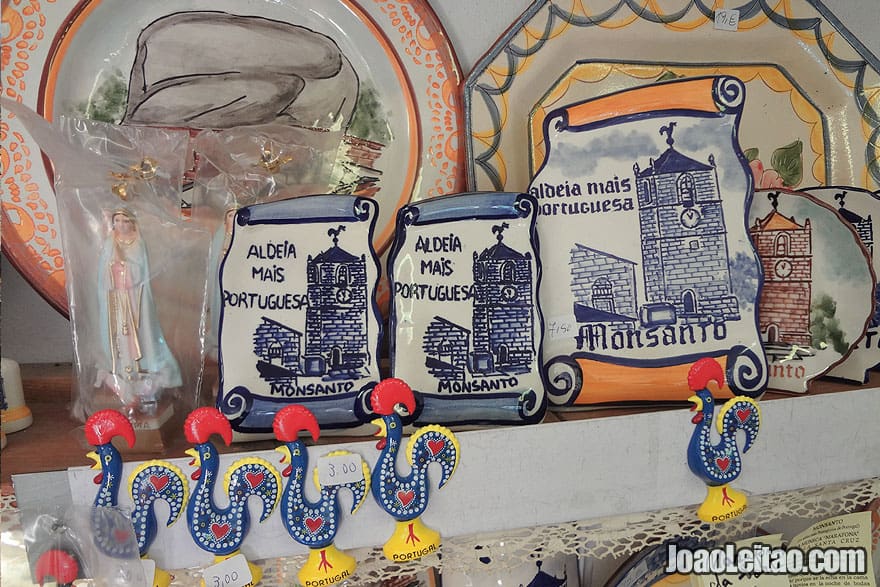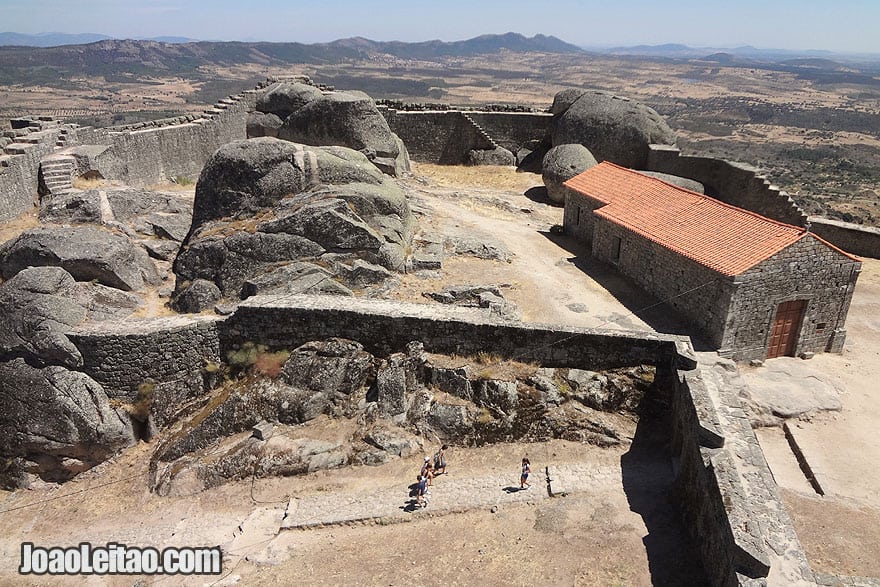 The castle of Monsanto is located on top of the hill and its defensive structure is reinforced by several square towers.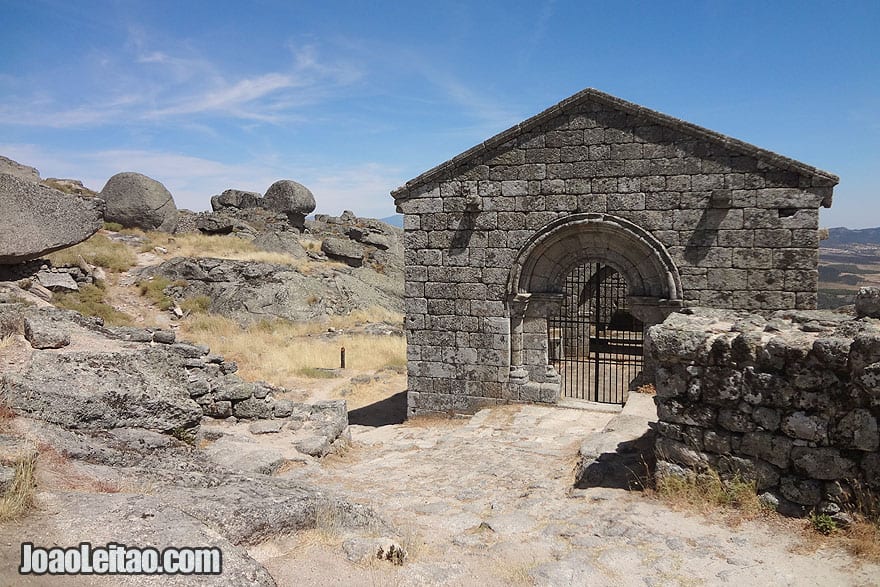 The Capela de São Miguel do Castelo or Chapel of Saint Michael of the Castle is a Romanesque chapel in ruins, dating from the 12th and 13th centuries, located outside the Monsanto castle walls.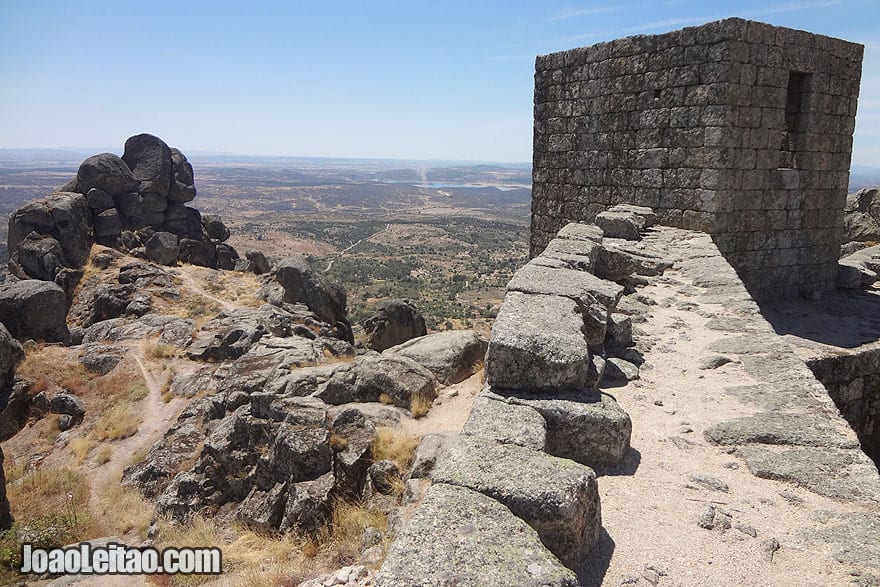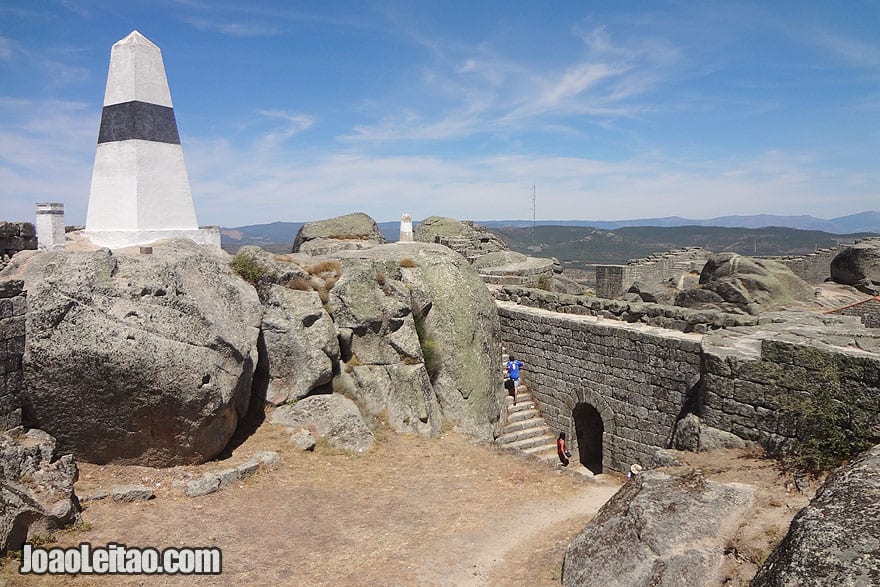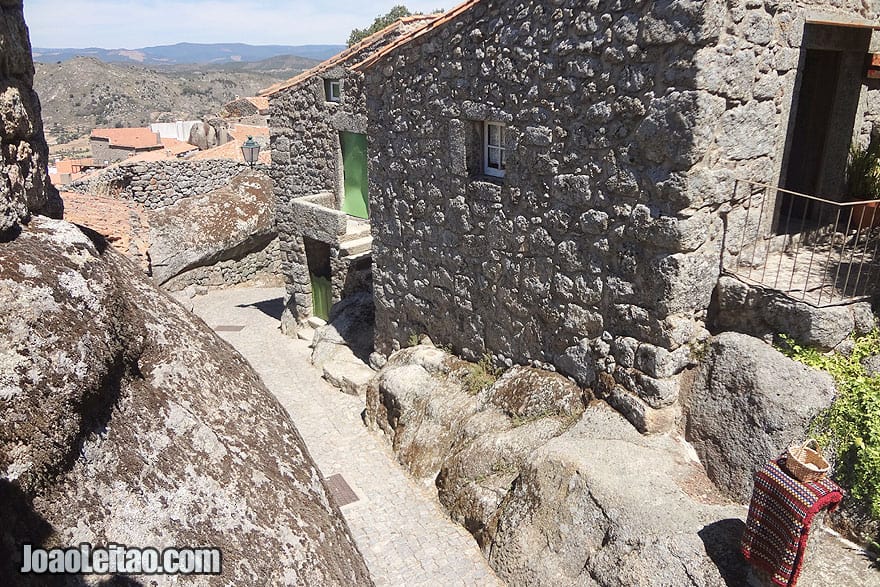 The houses in Monsanto are squeezed between enormous stones, while tiny gardens separated by stone walls carved into the living rock merge with them.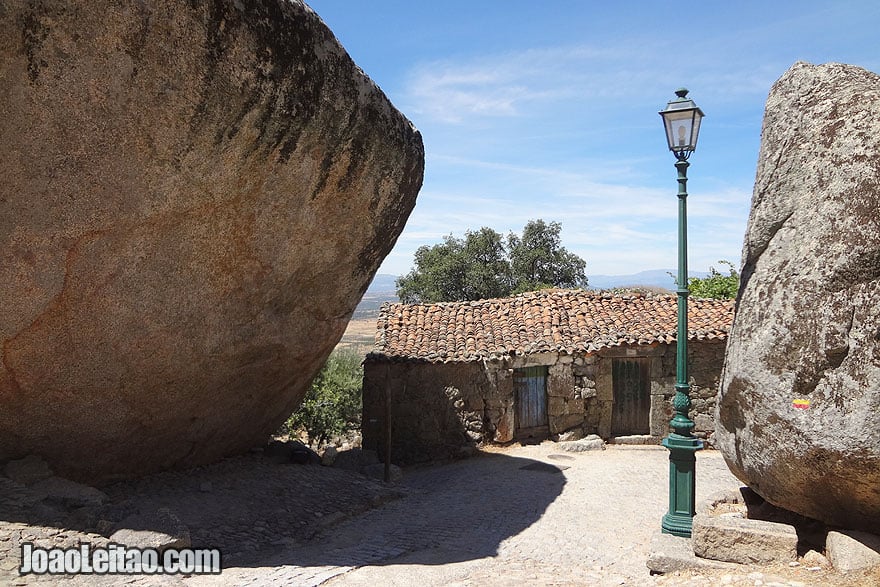 On the streets of the village there are stones larger than the houses around.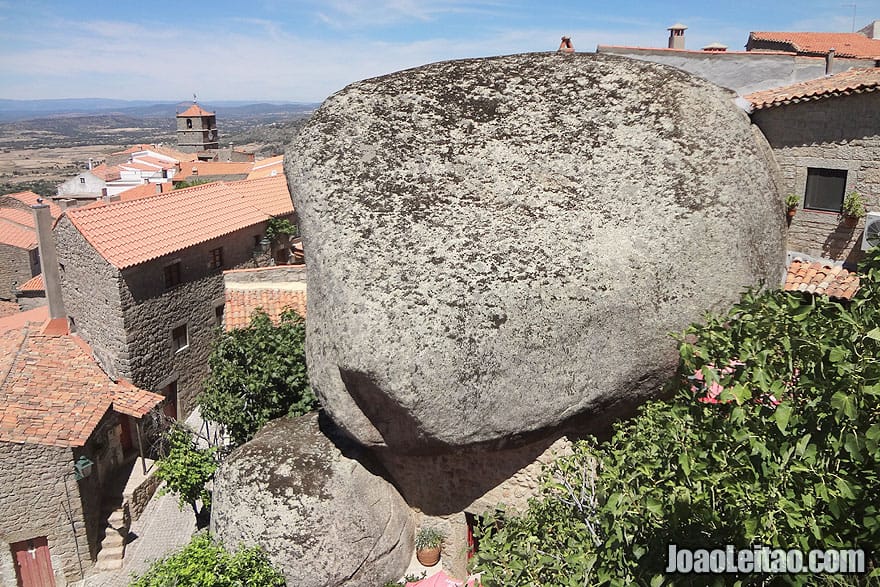 Houses built between giant rocks.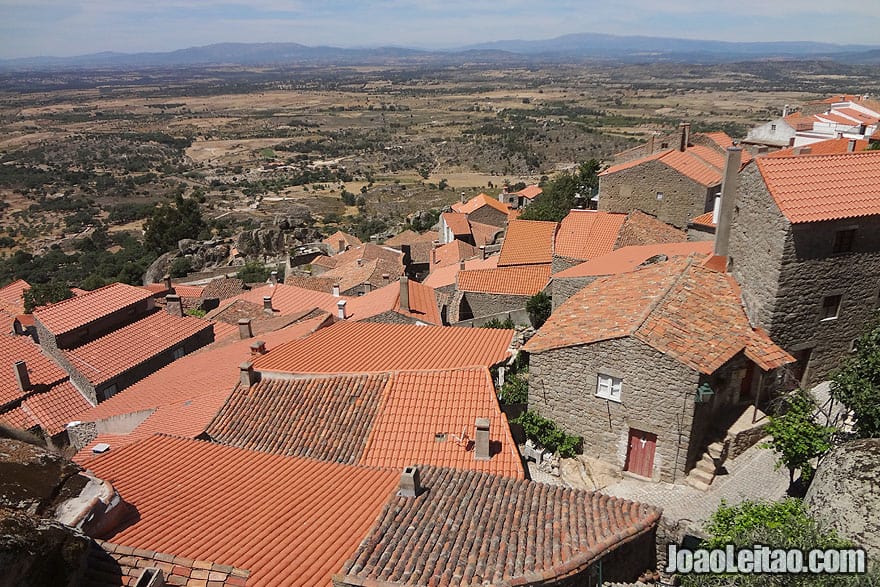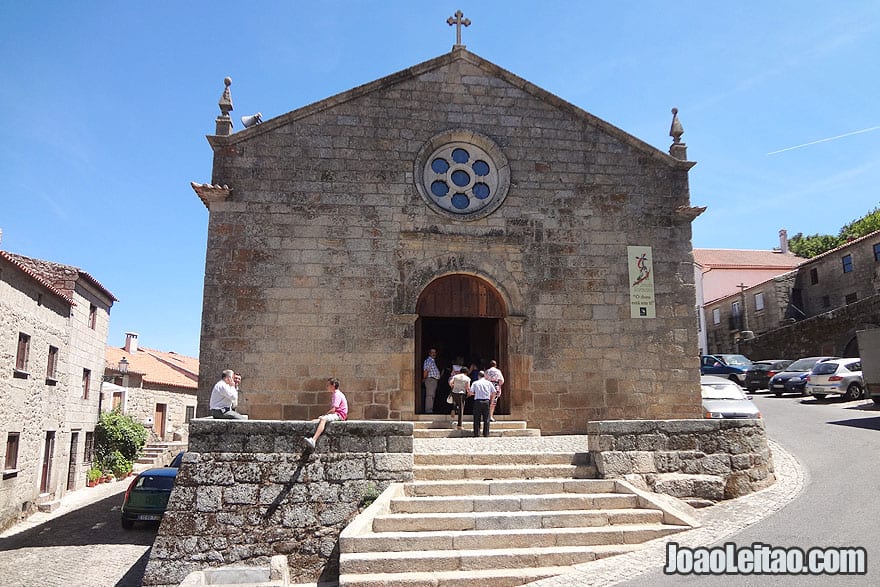 Igreja Matriz is a Baroque church dating from the year 1768. This is Monsanto's main church.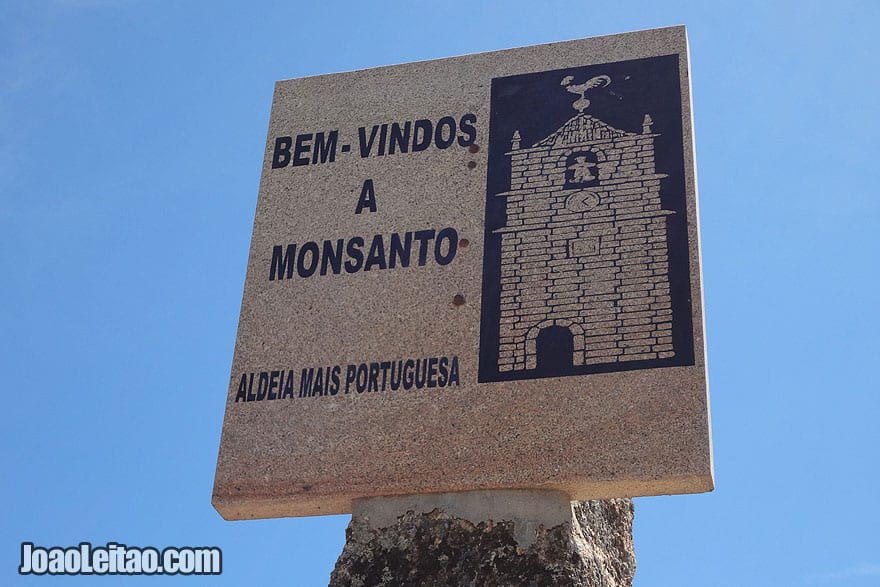 On the sign is written: Welcome to Monsanto. The most Portuguese village of Portugal.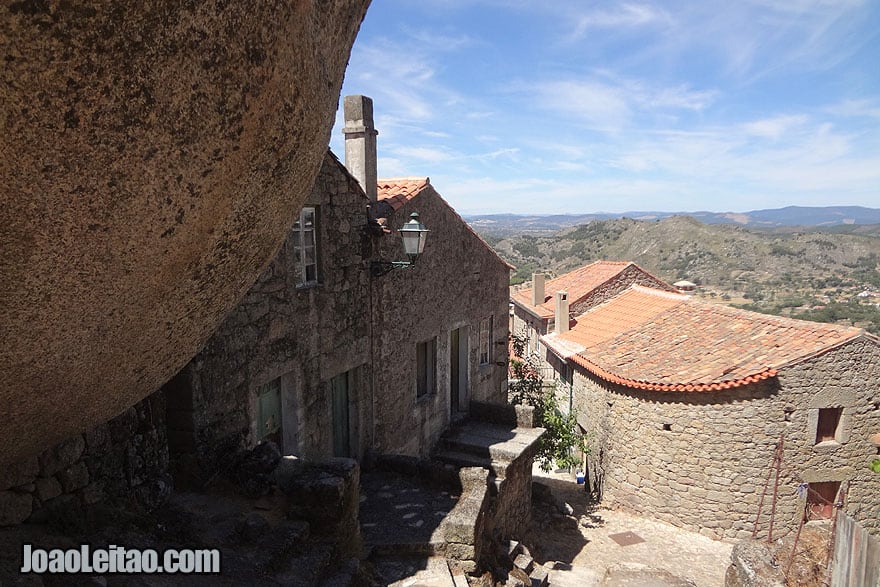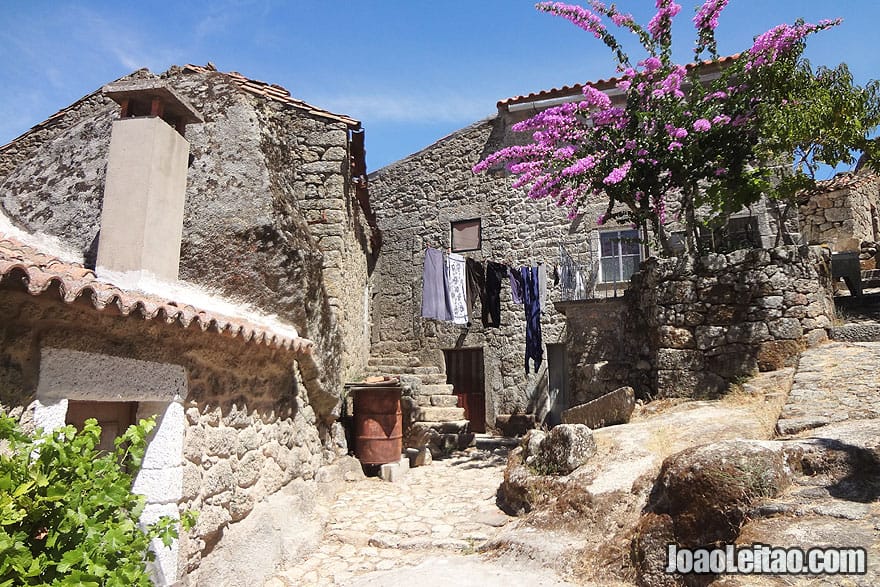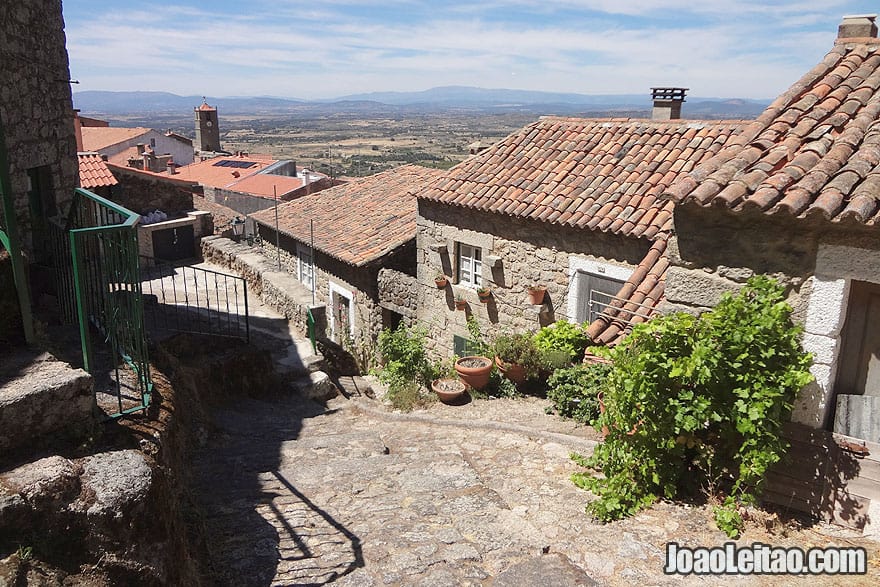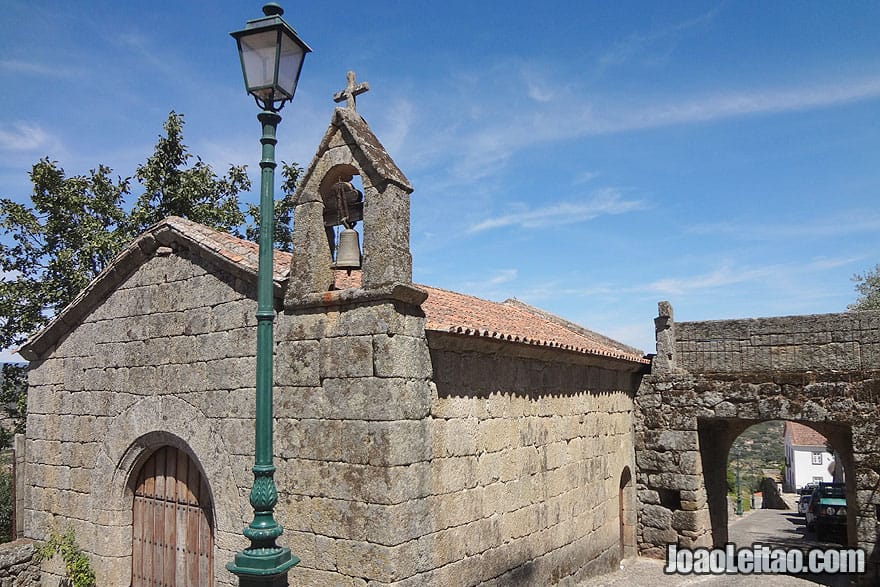 The Capela do Espírito Santo or Chapel of the Holy Spirit from the 16th century, presents a facade of Renaissance style with a small steeple.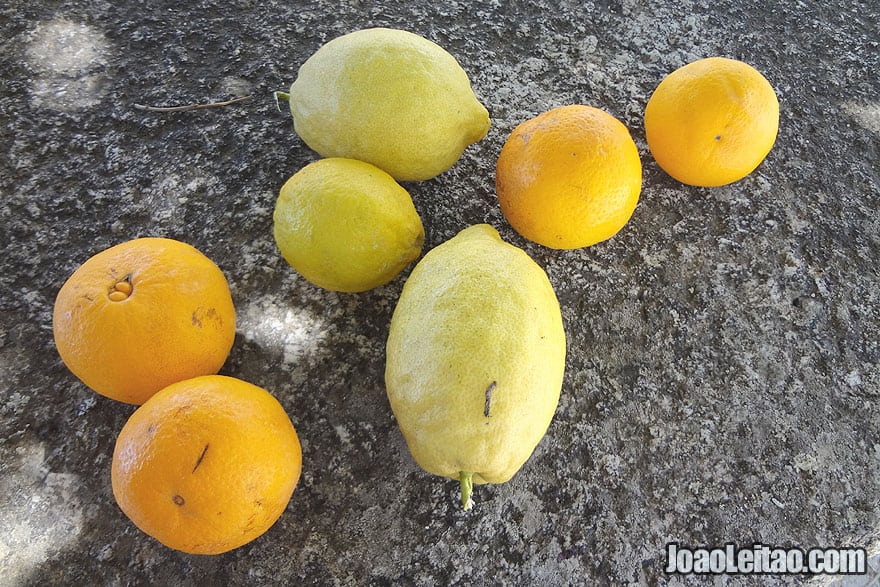 There are many orange and lemon trees in Monsanto. We can easily pick some up to have a light healthy snack.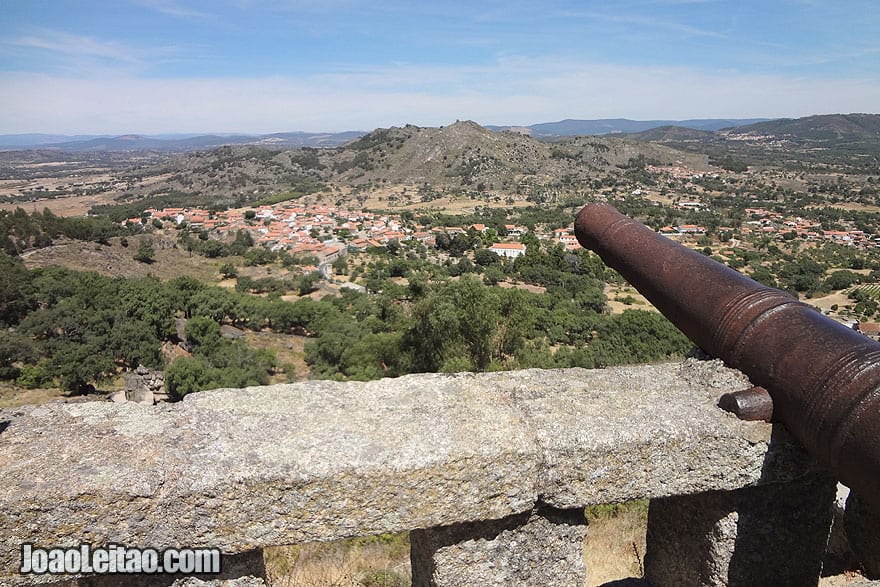 Monsanto held a very important strategic location. It's military importance was vital for the protection of the Kingdom.