Visit Timbuktu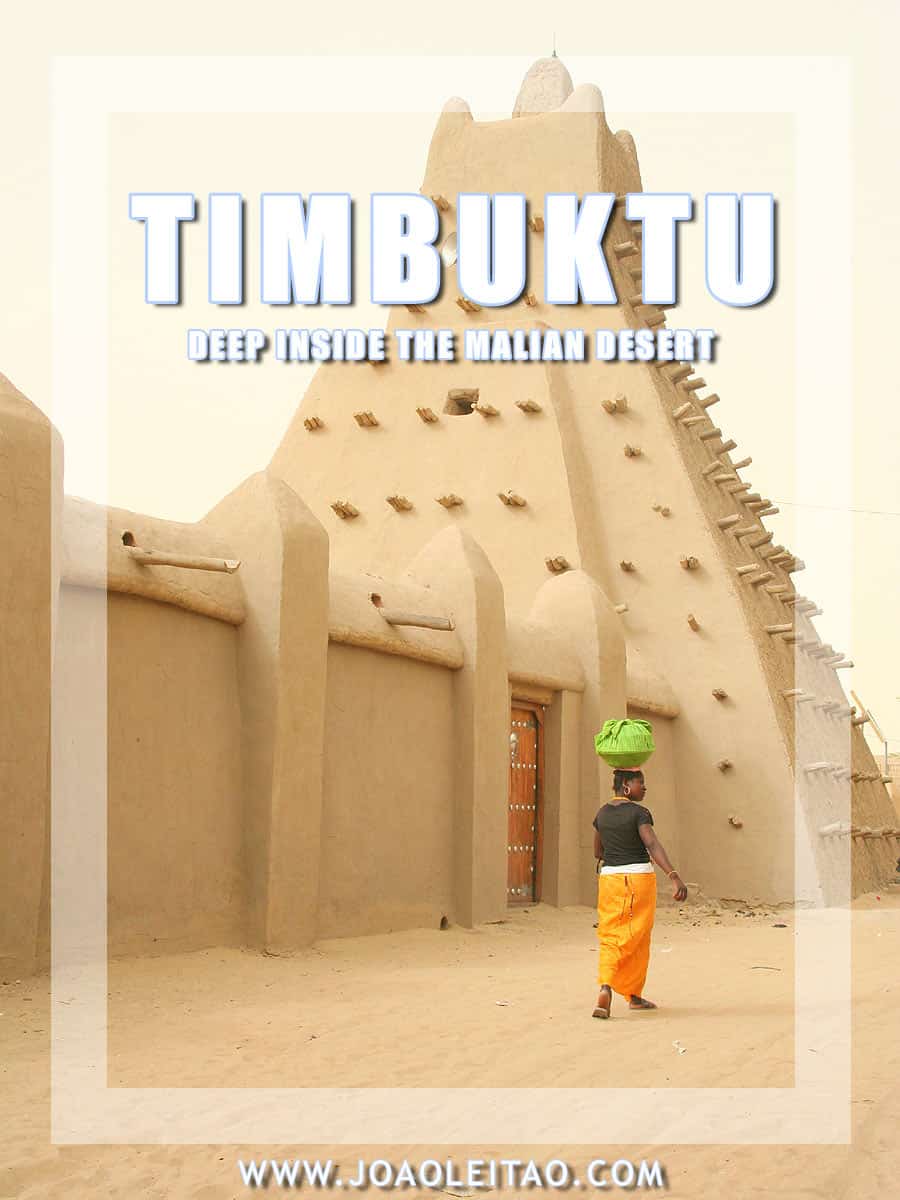 Timbuktu is located deep inside the Malian desert.
During many centuries, Timbuktu was off-limits for foreigners and non-Muslims. Its geographic location and complicated political, religion and ethnic conflicts make Timbuktu a very hard place to get in or come out from still today.
If you visit Timbuktu, you can add this to your list of personal travel life achievements.
Visit Timbuktu – City Guide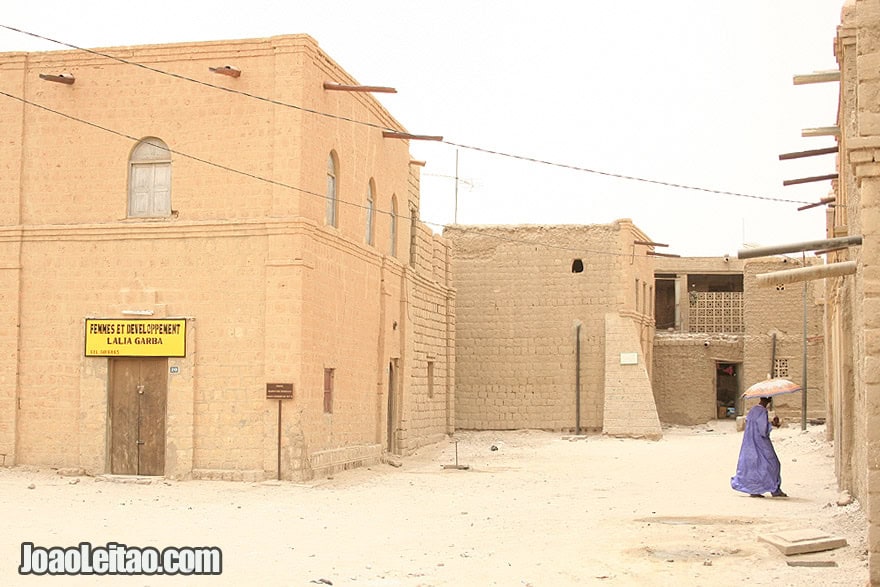 Timbuktu – "The meeting-place of all who travel by camel or canoe"

in old Sudanese 16th century chronicles
Timbuktu is one of Africa's ultimate travel destinations and a dream come true for hardcore/off the beaten path travelers.
Timbuktu, also spelled Timbuctoo, Timbuktoo or Tombouctou was founded back in the year 1100. It started as a Tuareg nomad seasonal camp, but during a couple of centuries it came up to be one of the most important commercial and religious outposts in all West Africa.
Timbuktu is also famous for its ancient manuscripts and the three mosques and mausoleums of Djingareyber, Sankore, and Sidi Yahia.
Tombouctou la mystérieuse
"Timbuctoo the Mysterious"

by Felix Dubois 1862–1945
On this page, I gather some information about Timbuktu – a place of mystery and spirituality. I hope you enjoy.
NOTE: Back in July 2012, Timbuktu fell into the hands of Islamist rebels who captured the city from a rebel group. French troops came to liberate the city and reaching Timbuktu is once again possible. But travelers have to be extremely cautious. Even before the crisis, the desert areas of Timbuktu were known to have al Qaeda groups from the Islamic Maghreb and Tuareg rebels. Kidnappings and foreigner abductions have been routine for almost 2 decades.
Timbuktu in northern Mali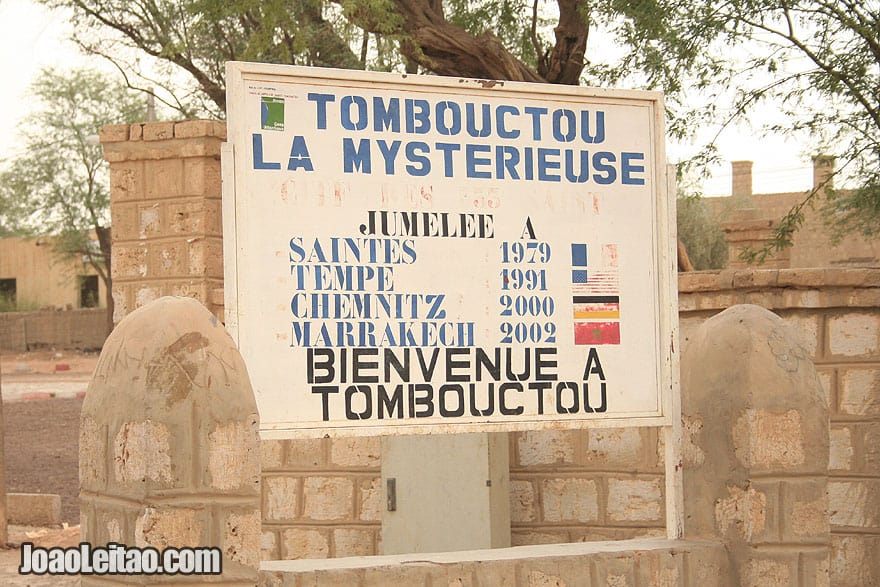 Timbuktu is a sister city to the following cities: Chemnitz (Germany), Hay-on-Wye (United Kingdom), Kairouan (Tunisia), Marrakesh (Morocco), Saintes (France) and Tempe AZ (United States).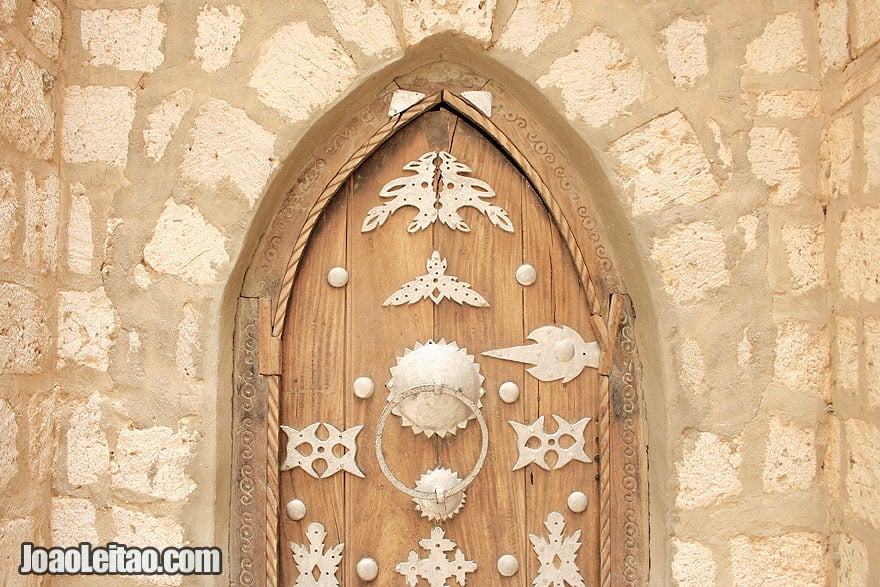 Timbuktu's houses are ornamented with beautiful wooden doors with metal decoration. This unusual aspect gives the city great charm and positive old vibes.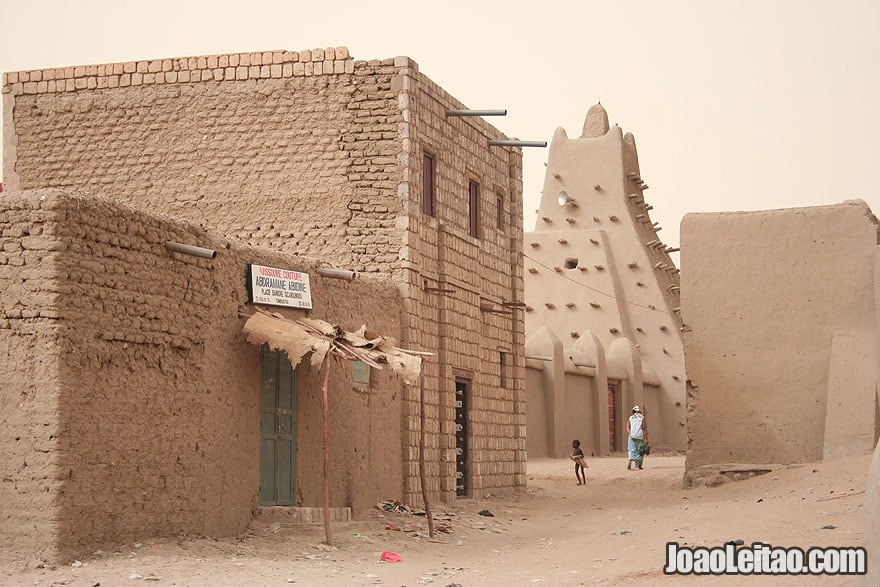 The Sankore religious compound (university, mosque, and madrassa) is the oldest of the three teaching schools in Timbuktu. It was an important religious and educational center from the 14th until the 18th century.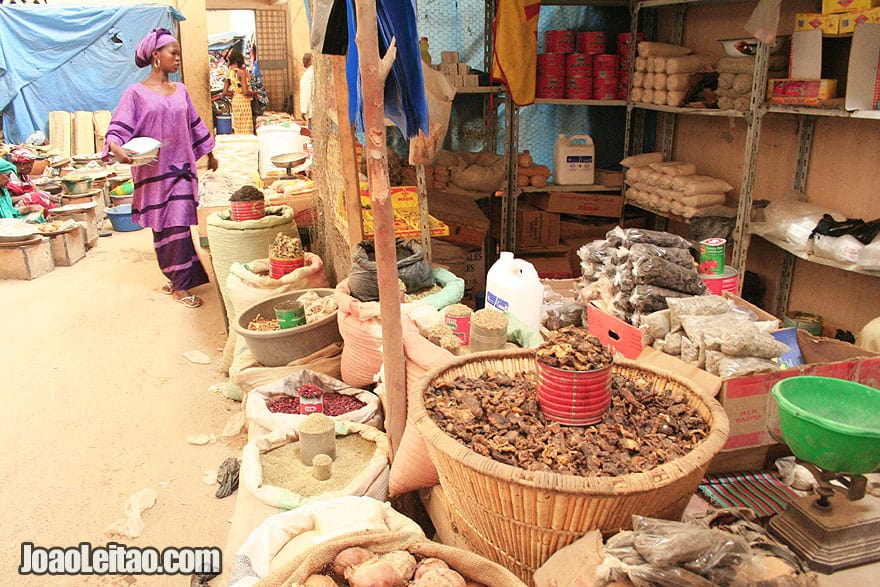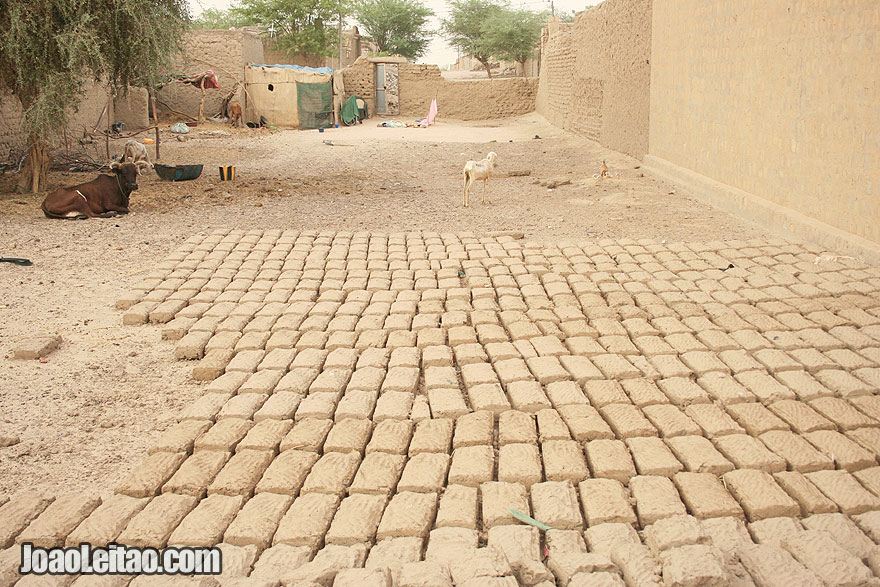 Traditional hand made bricks drying in the sun. The majority of the buildings in Timbuktu are built with these mud bricks.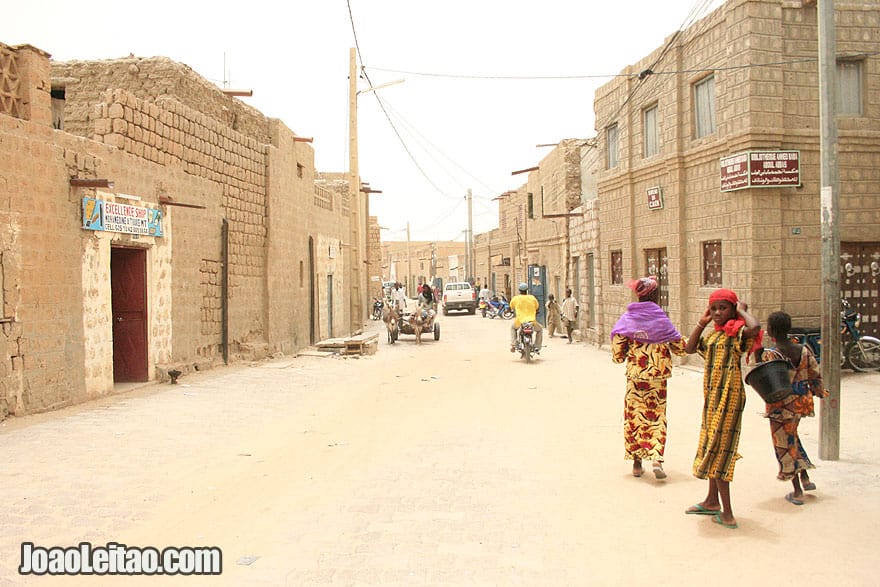 Timbuktu is a very peaceful and relaxed desert city.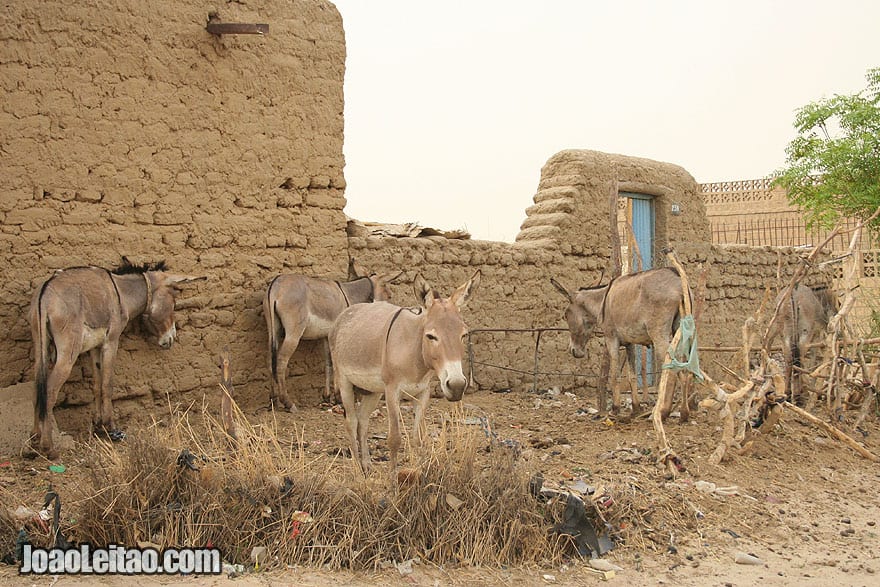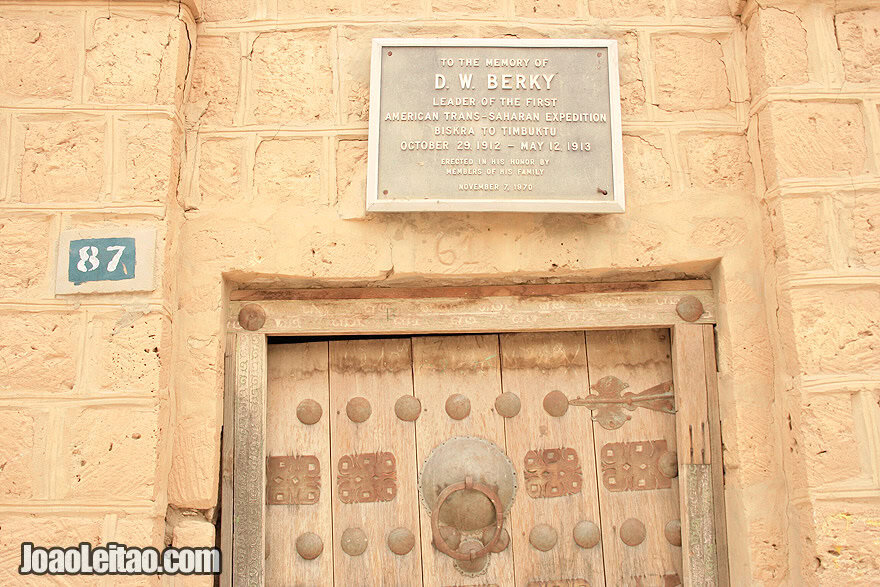 D.W. Berky memorial sign from the 1st American Trans-Saharan Expedition from Biskra to Timbuktu, 1912-1913.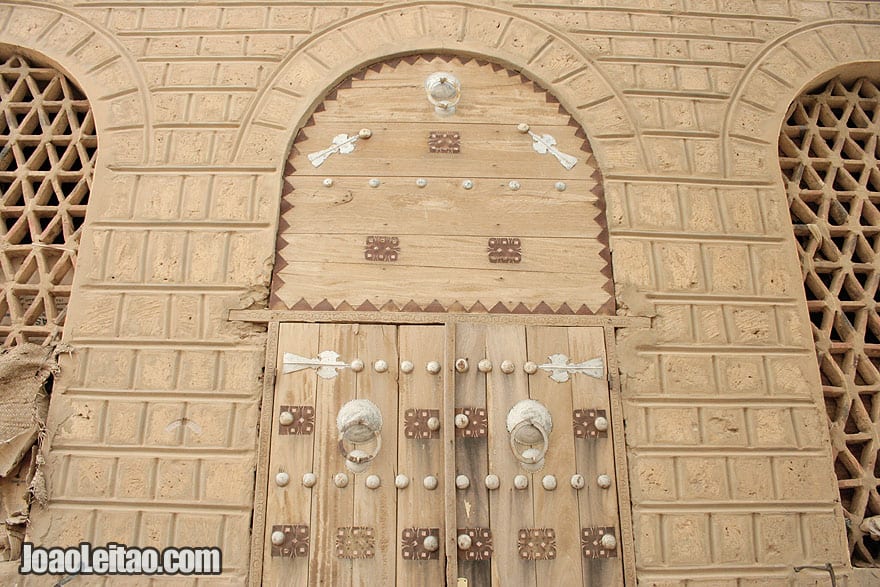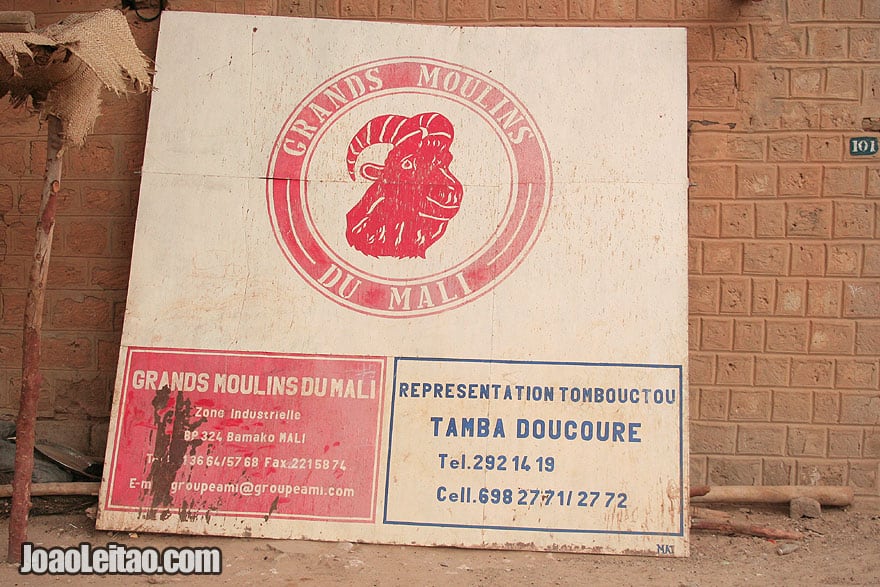 (GMM) Grands Moulins du Mali sign, a wheat flour and rice milling company.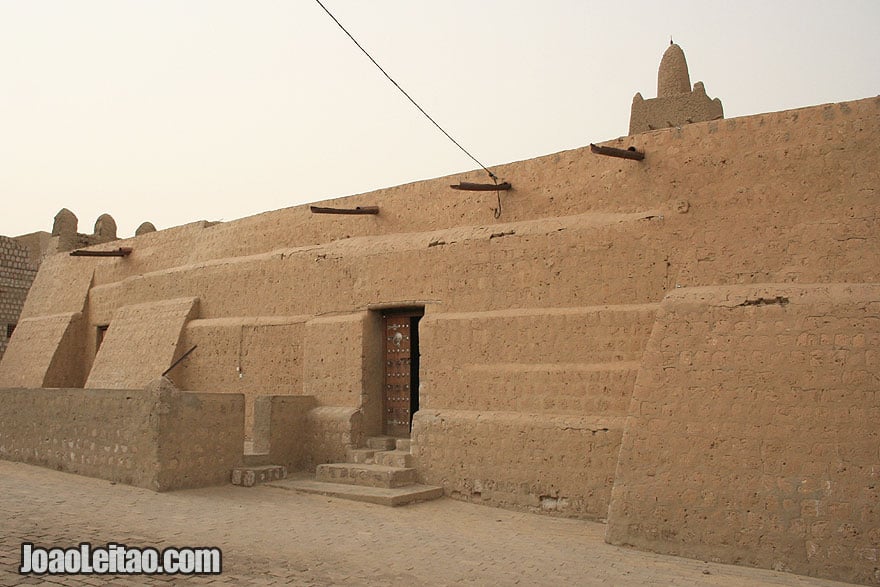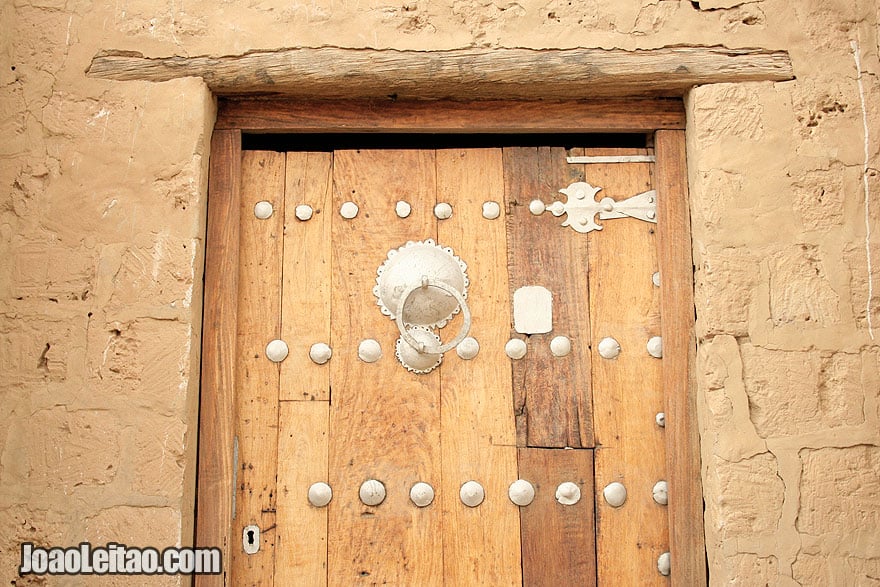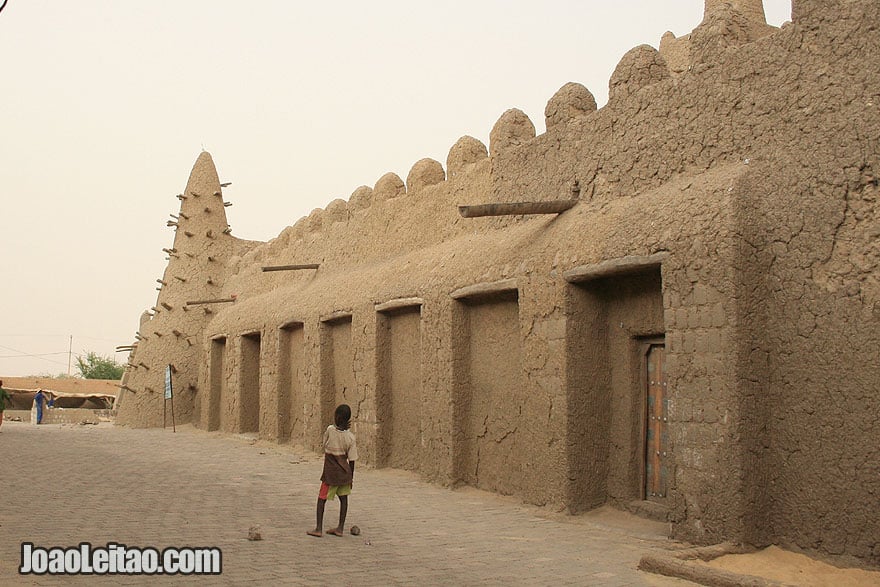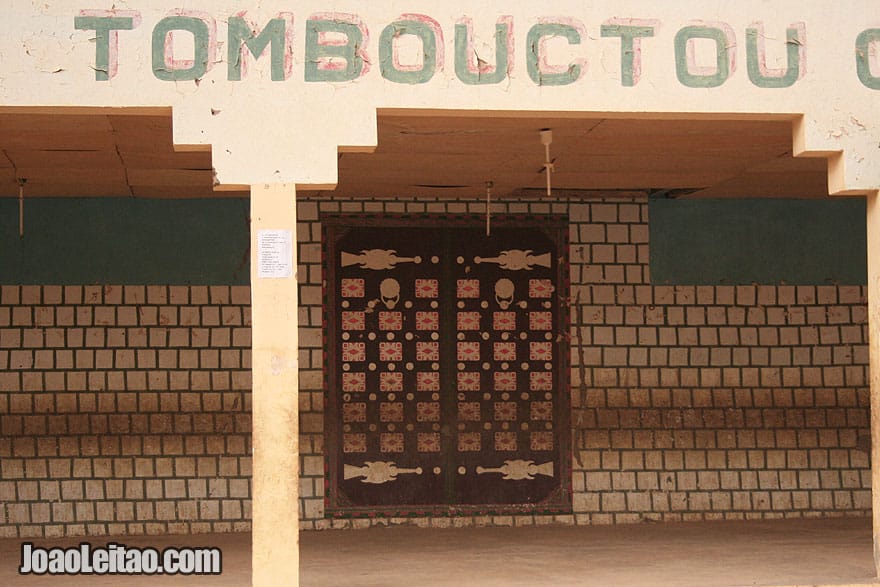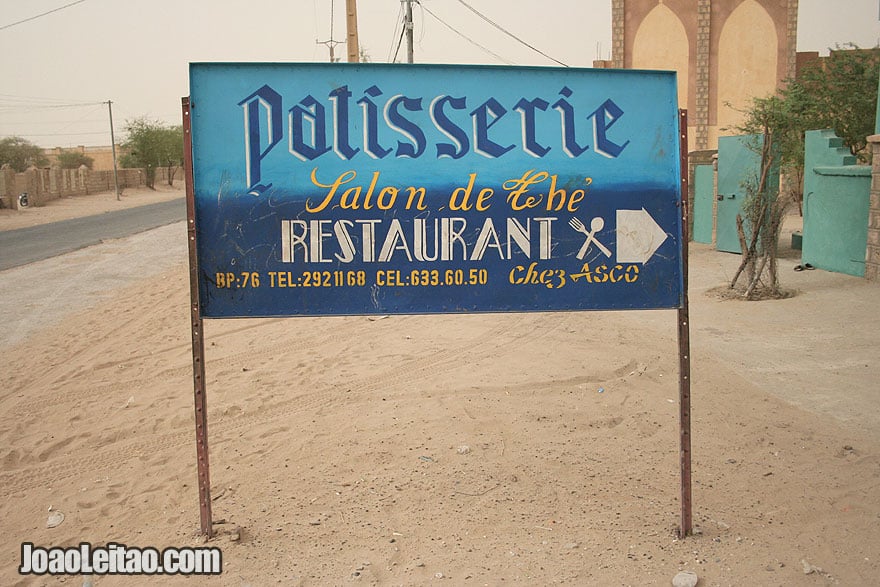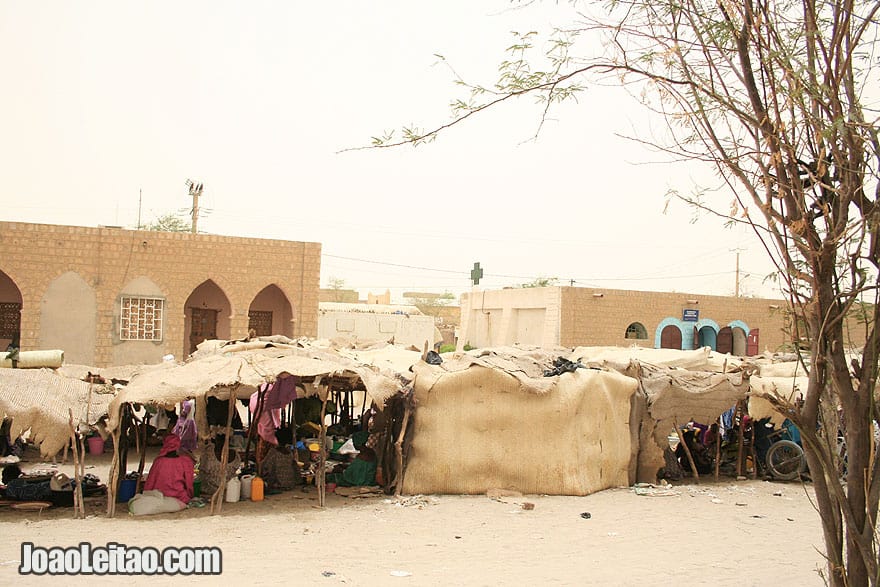 The Timbuktu street market is one of the most lively places in the city. Many women have little stalls where they sell dried fish, spices, fruits such as mangoes and bananas, vegetables, second-hand clothes, etc.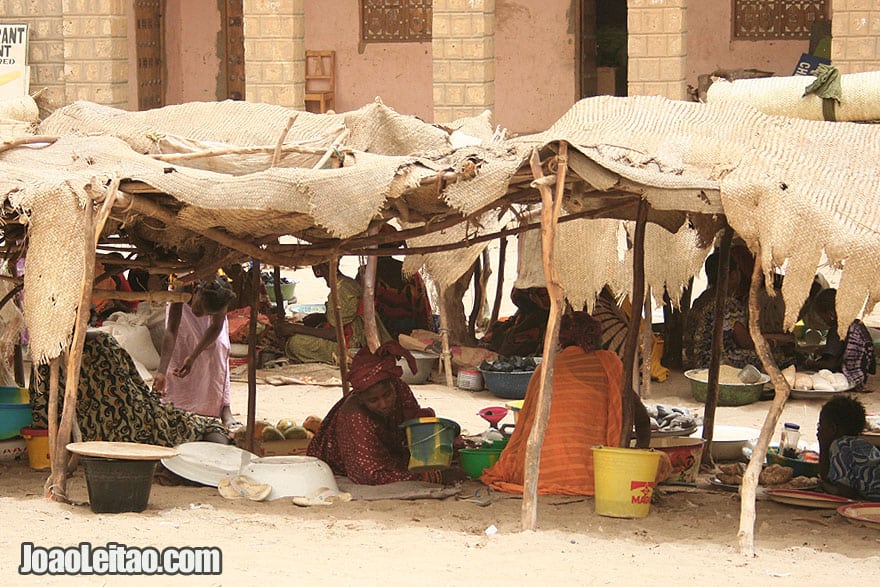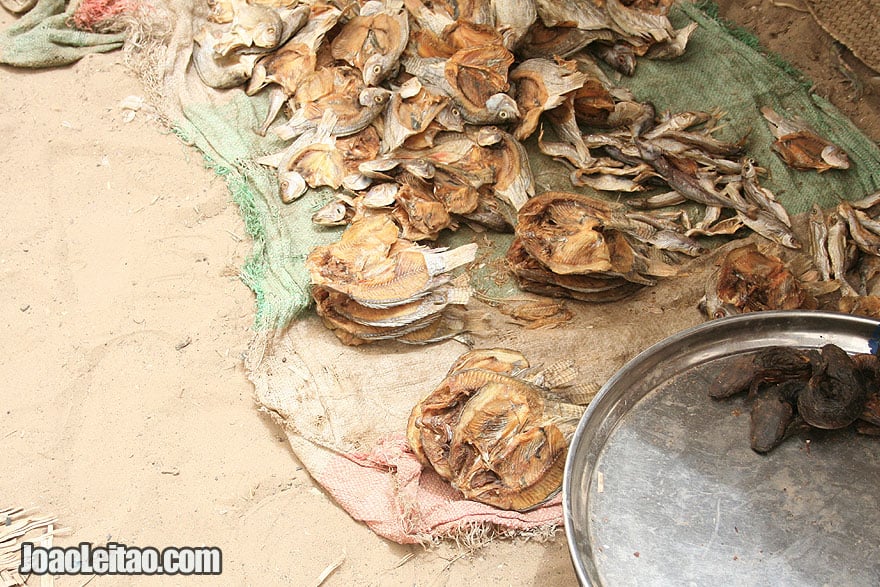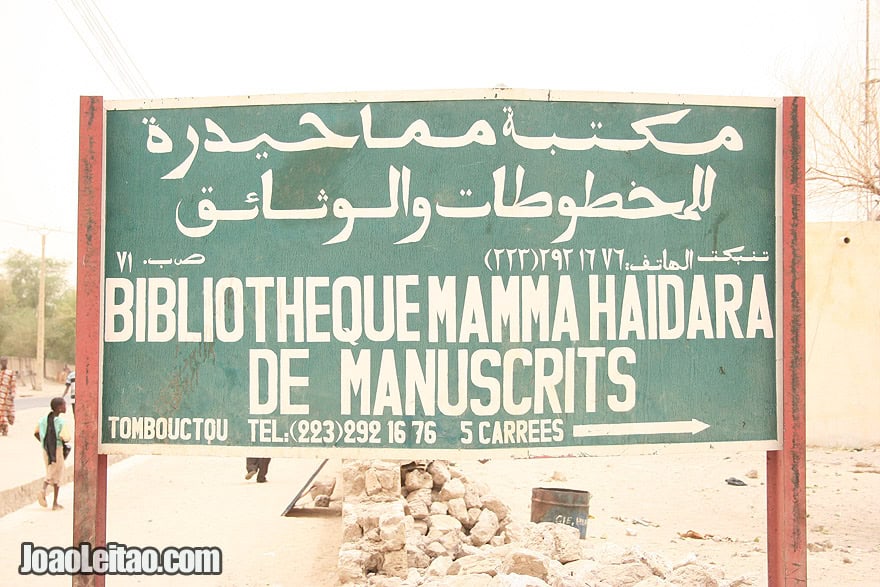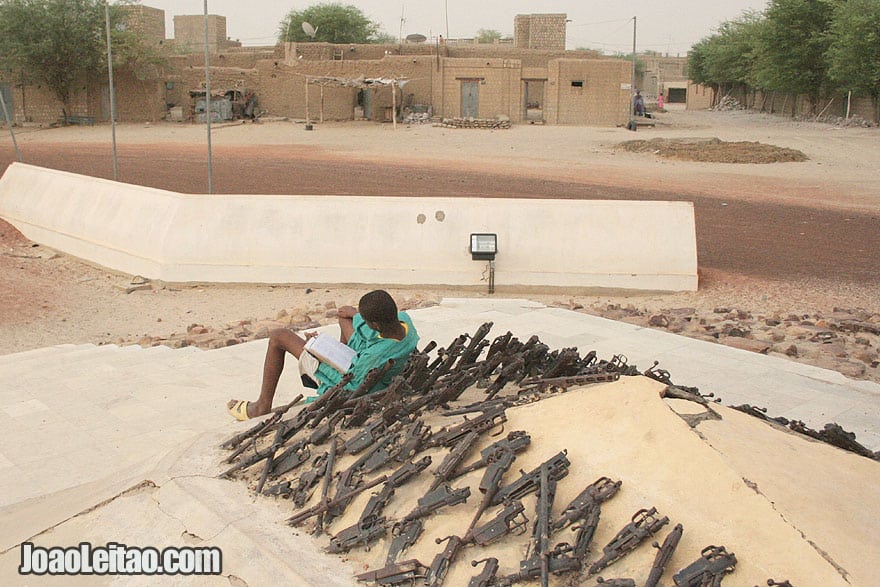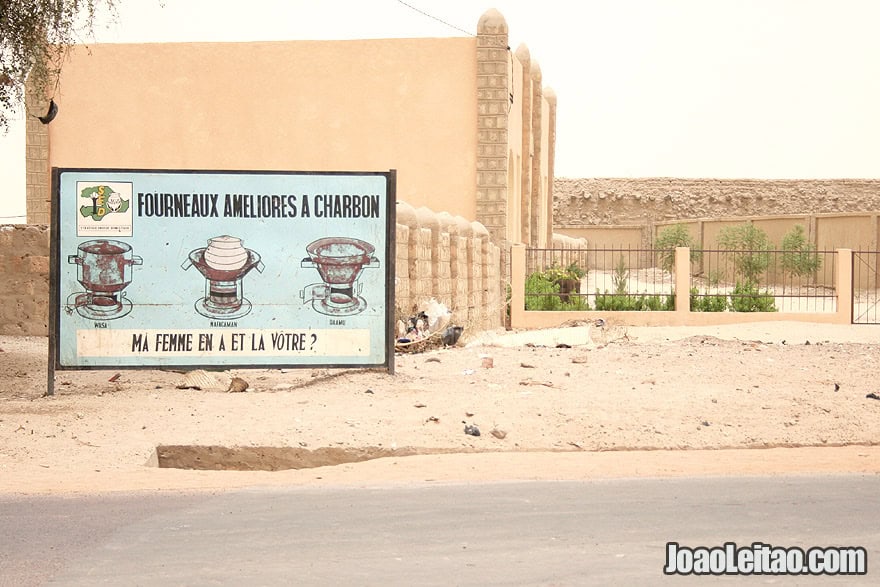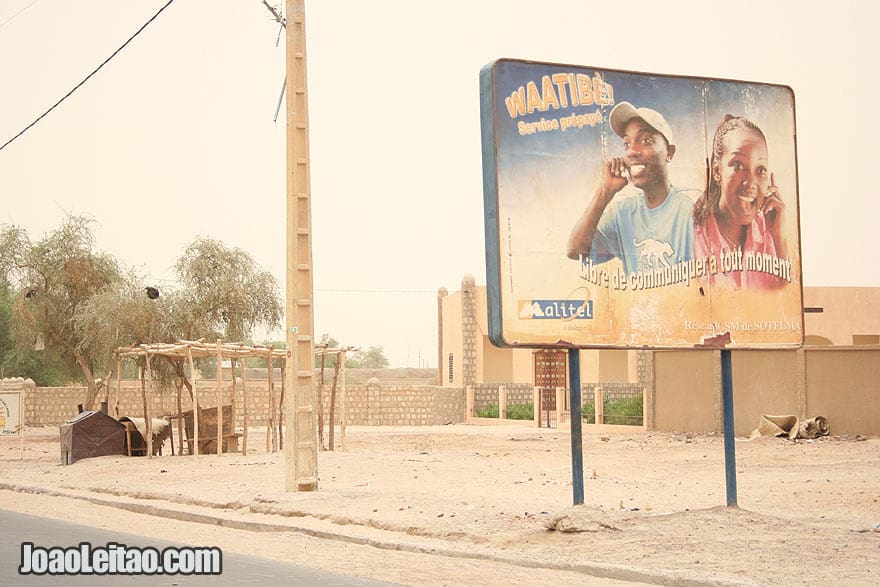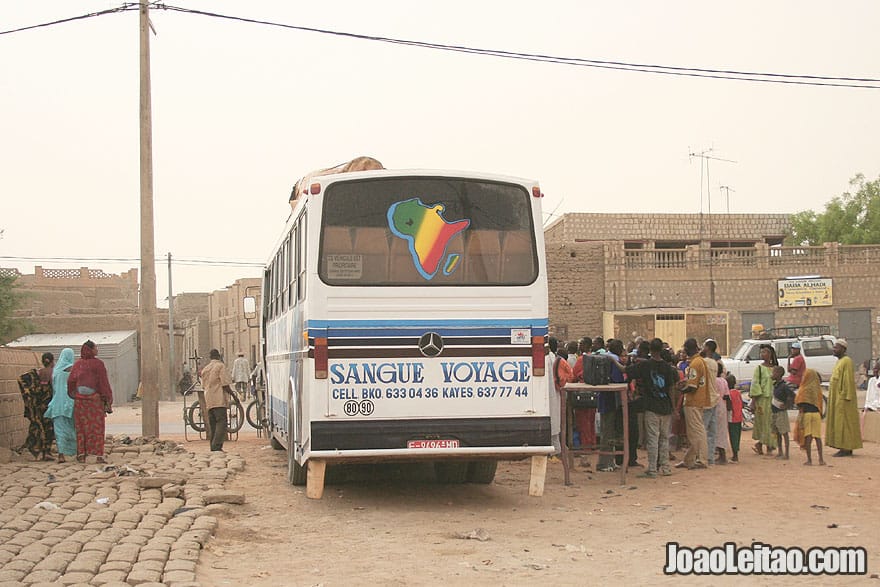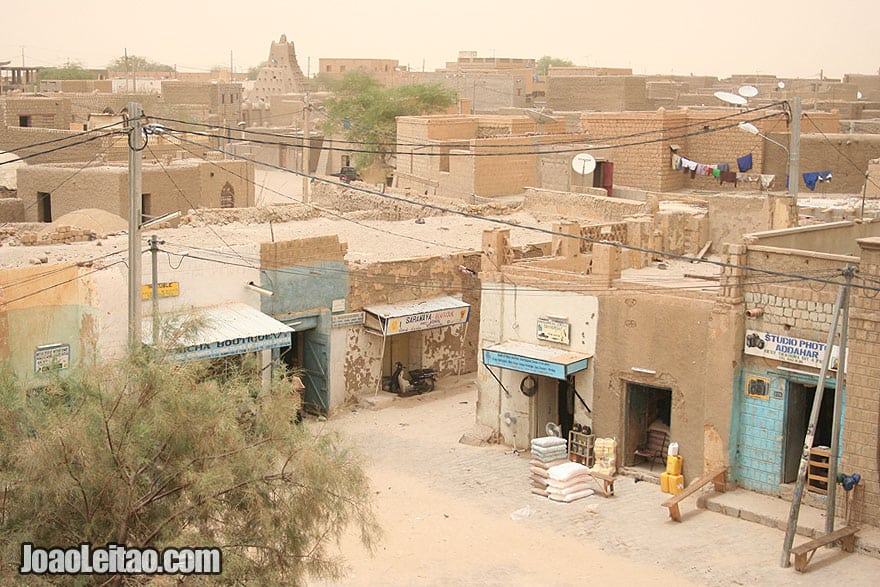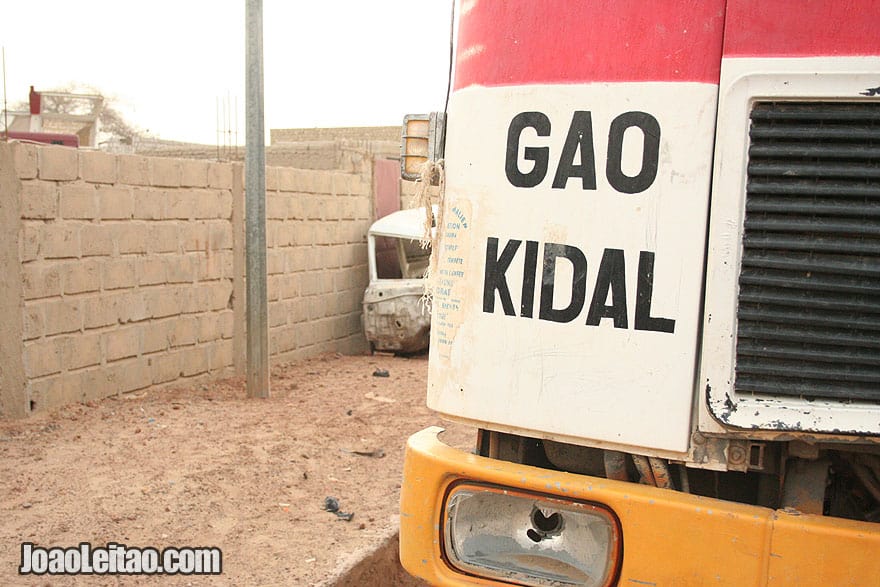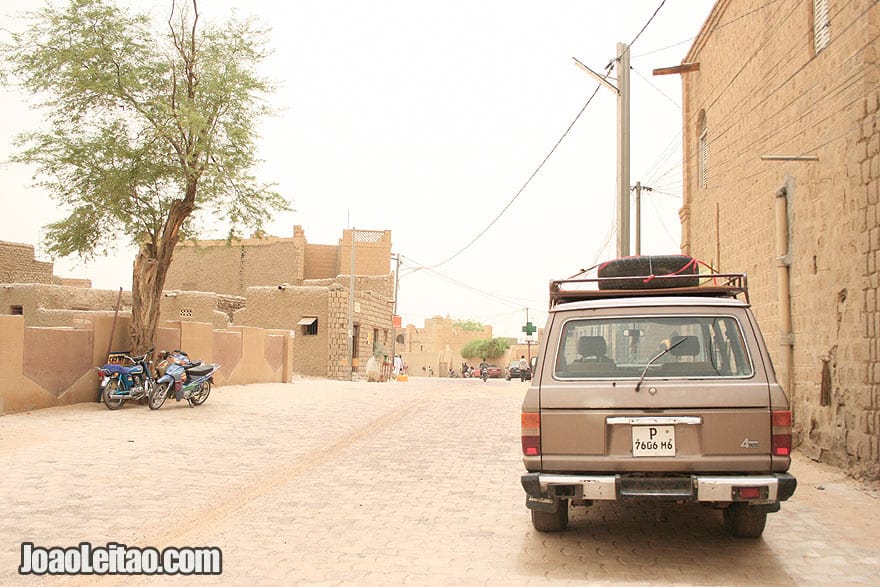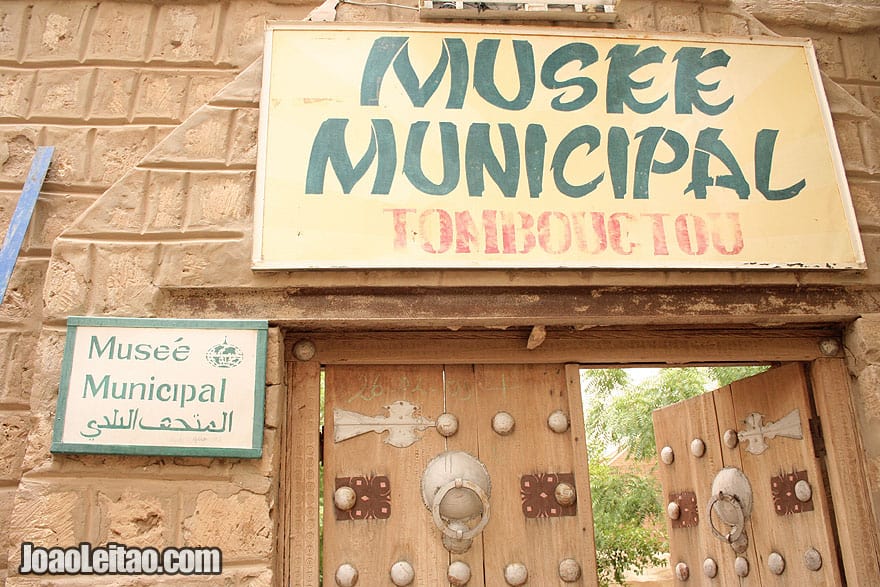 The Municipal Museum of Timbuktu exhibits artifacts and maps to better understand the history and culture of this mythical city.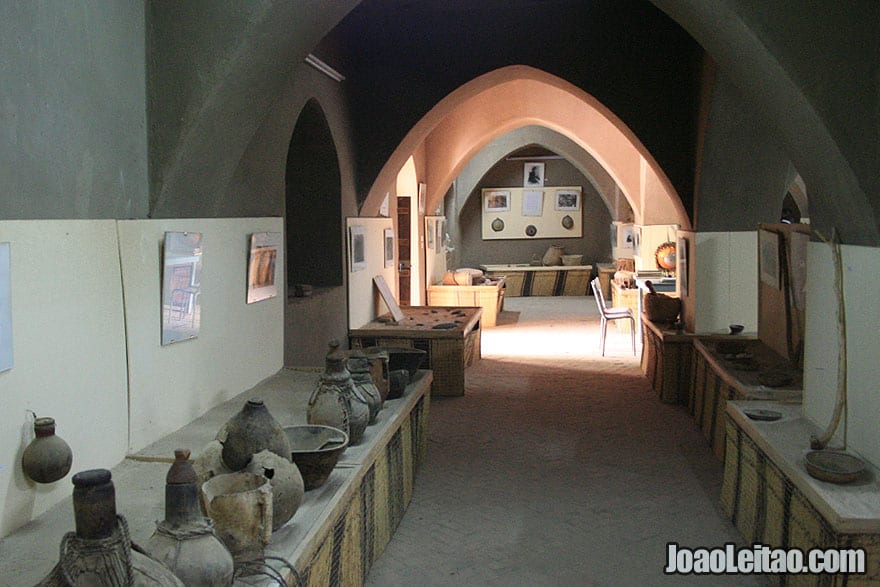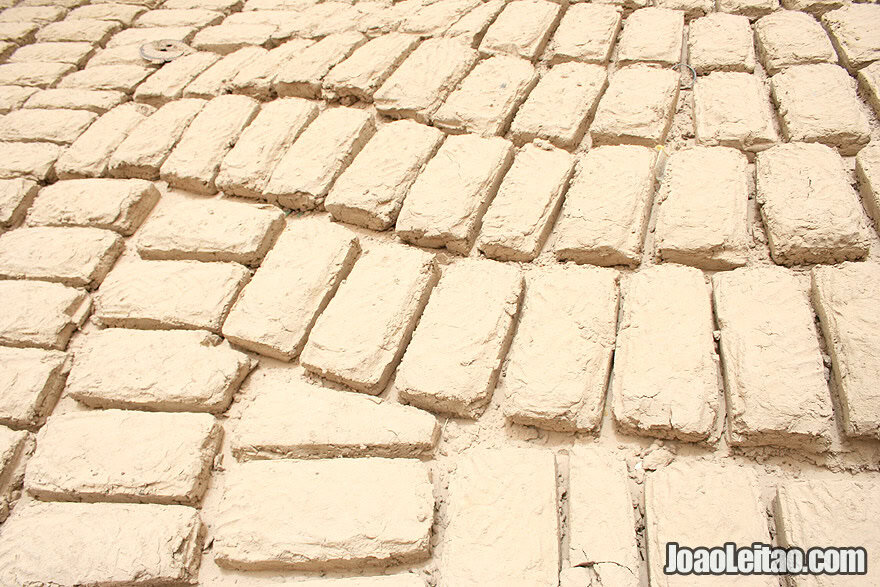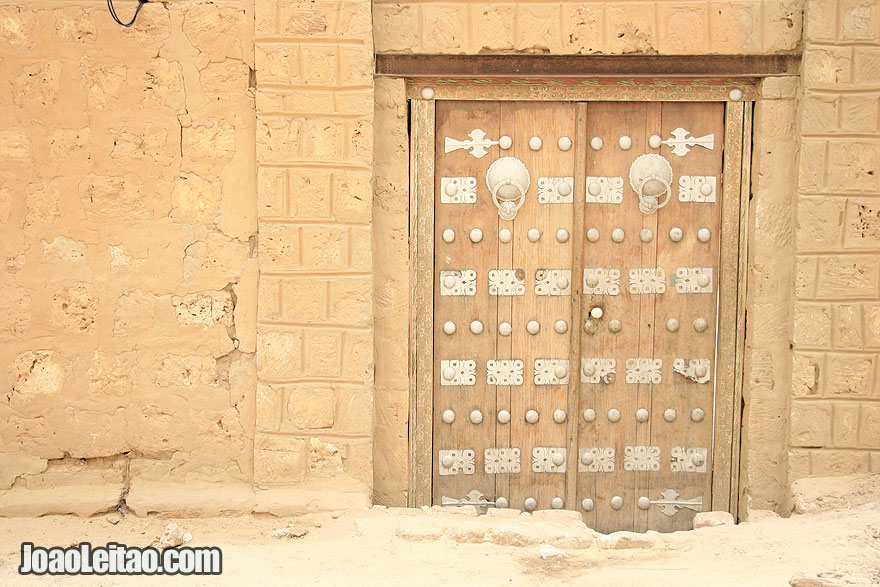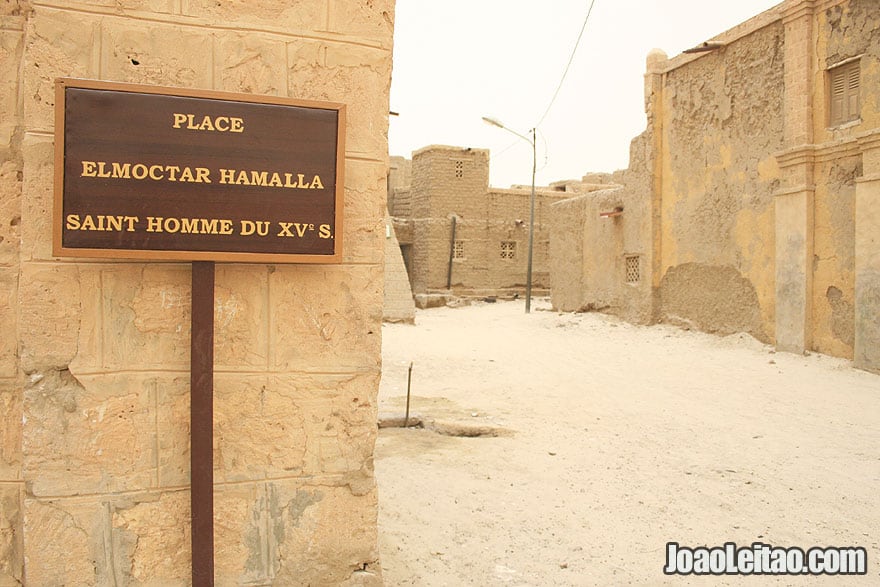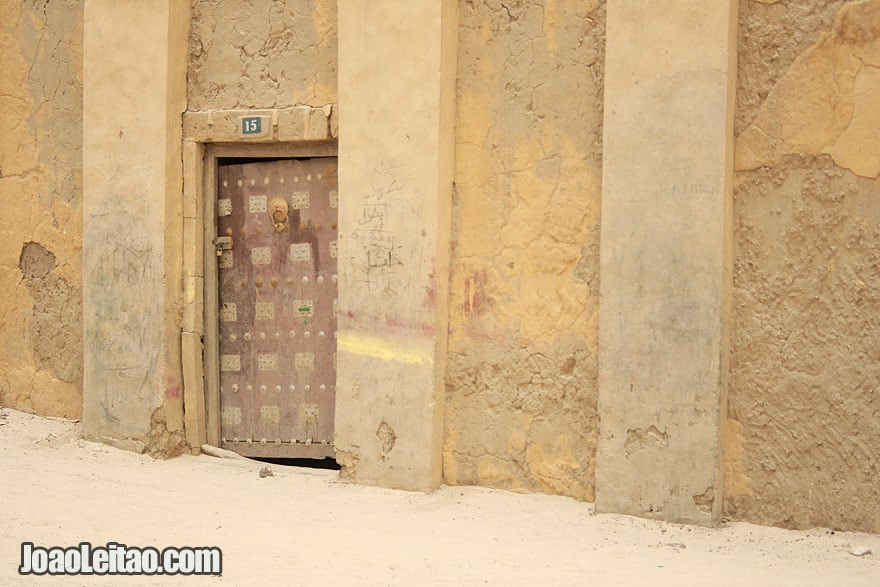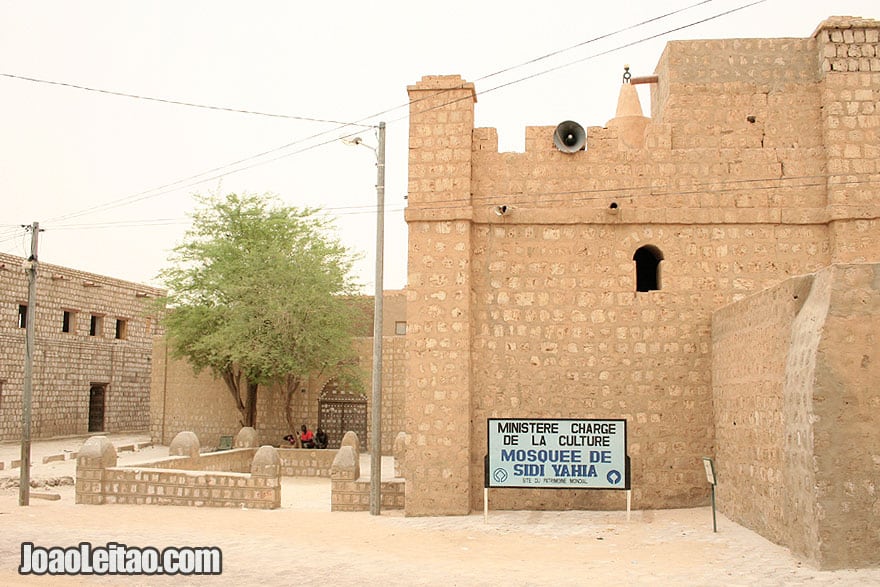 The Sidi Yahya mosque and madrassa were built back in 1440.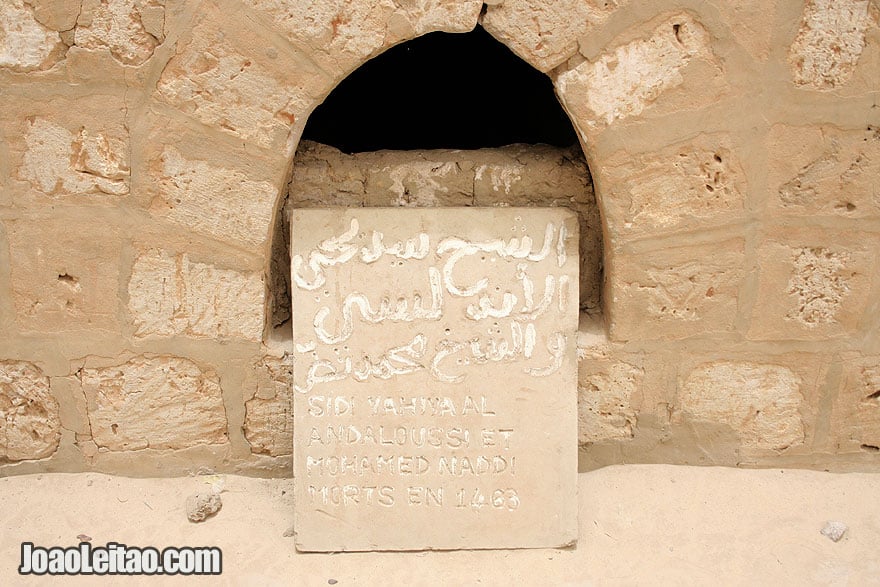 Sidi Yahya tombstone dating from 1463. Sidi Yahya Tadelsi was the first imam and head professor of the Sidi Yahya religious complex in Timbuktu.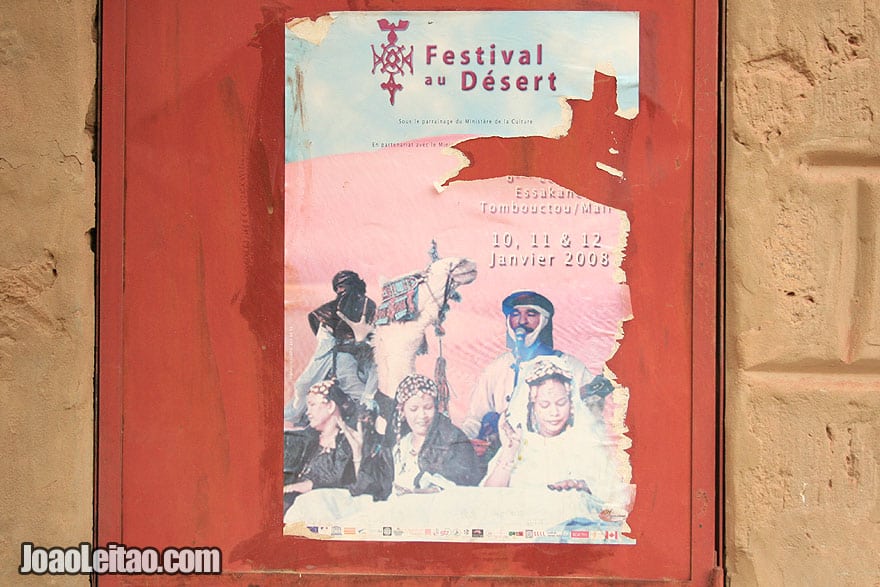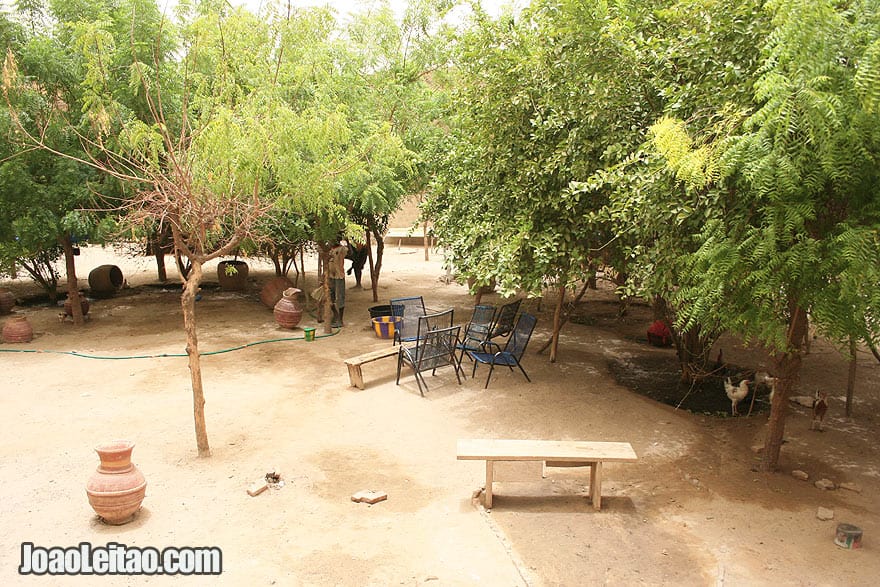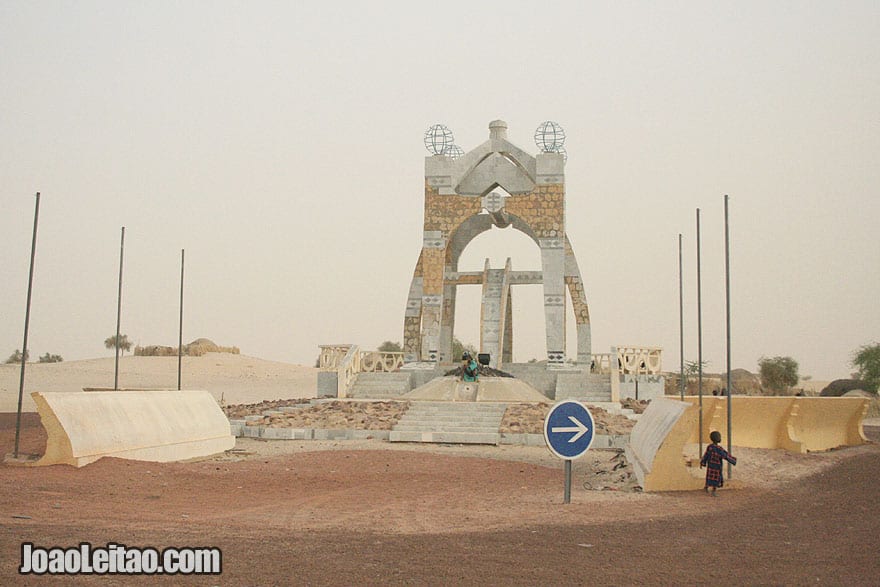 The Flame of Peace or "Flamme de la Paix" is a monument located in the northwest part of Timbuktu facing the desert.
This white construction with several used guns is the actual place where more than 3000 weapons were burnt at the end of the Tuareg rebellion back in the 1990's.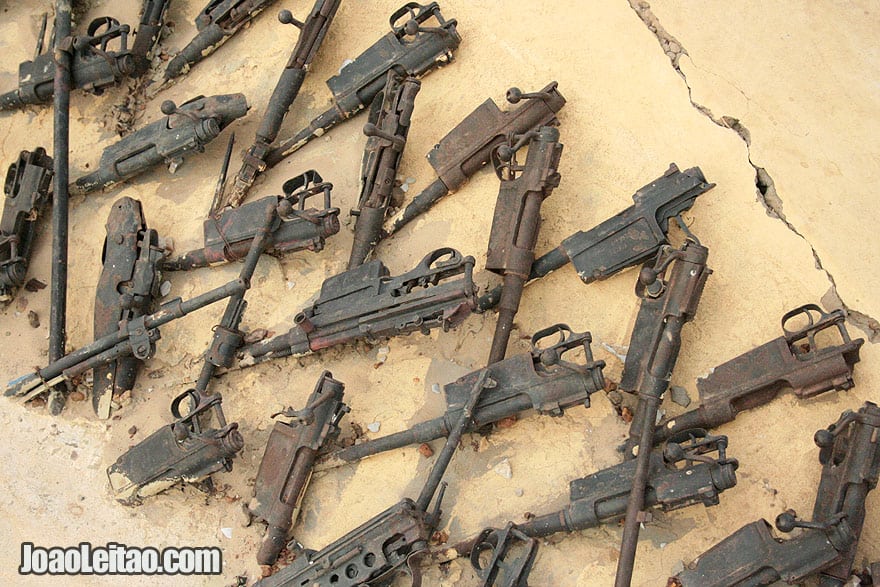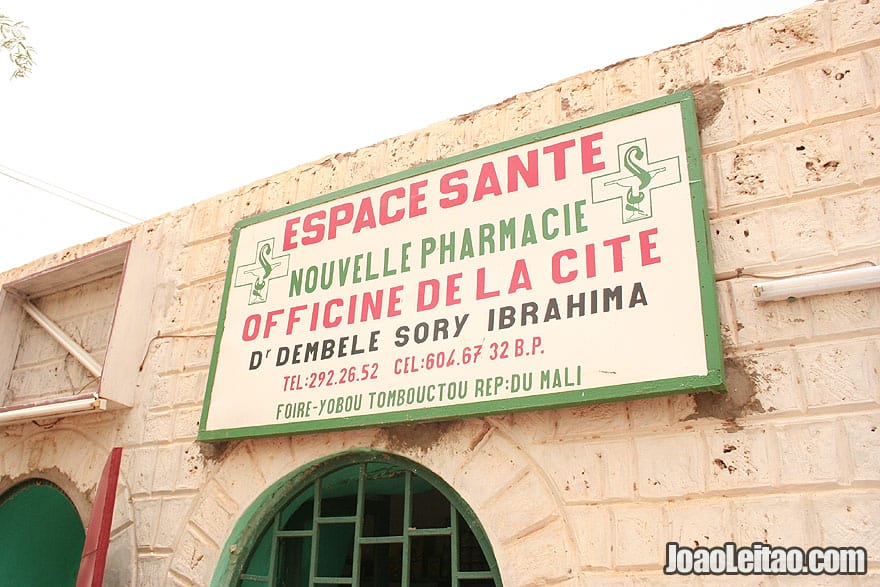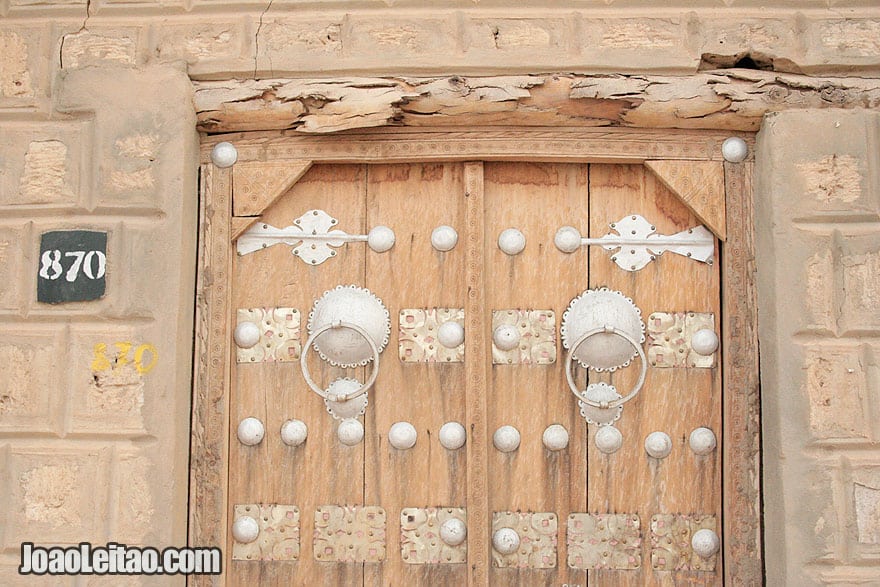 Traditional wooden door and metal decoration in Timbuktu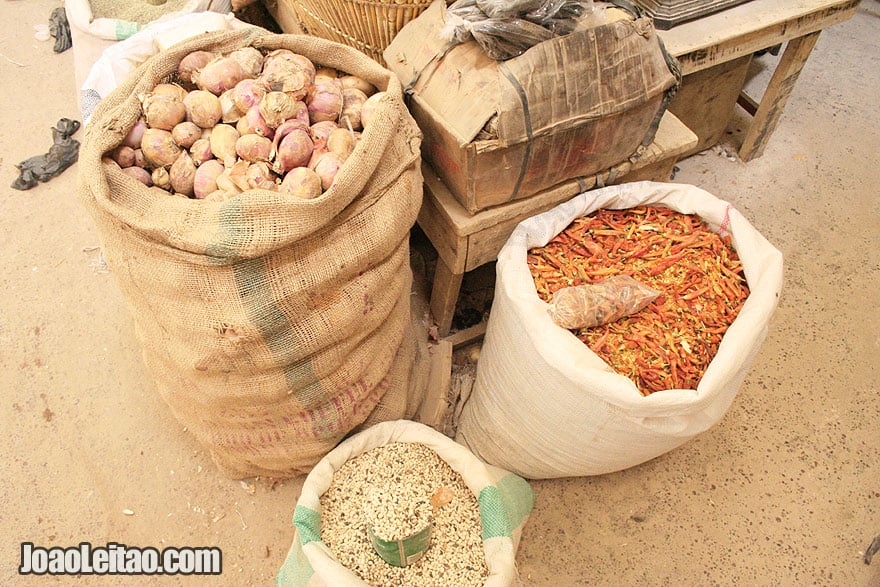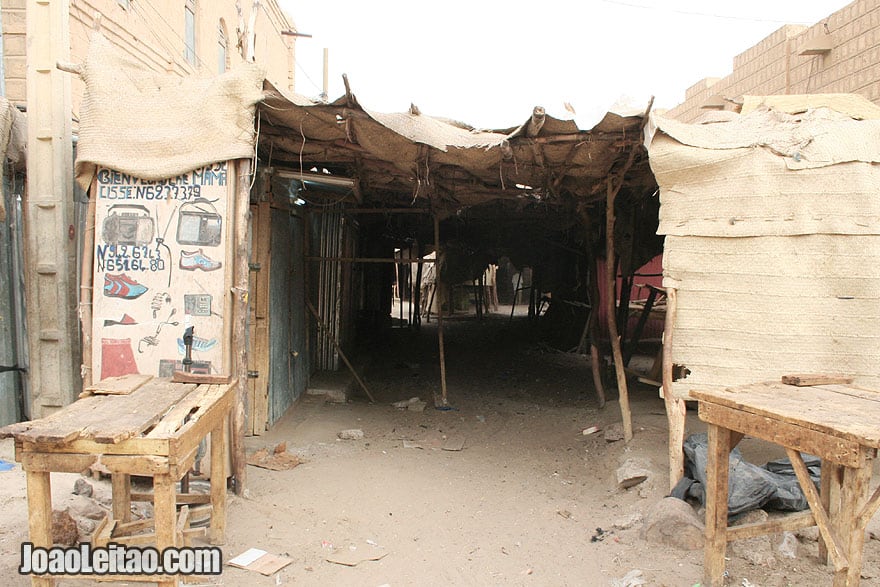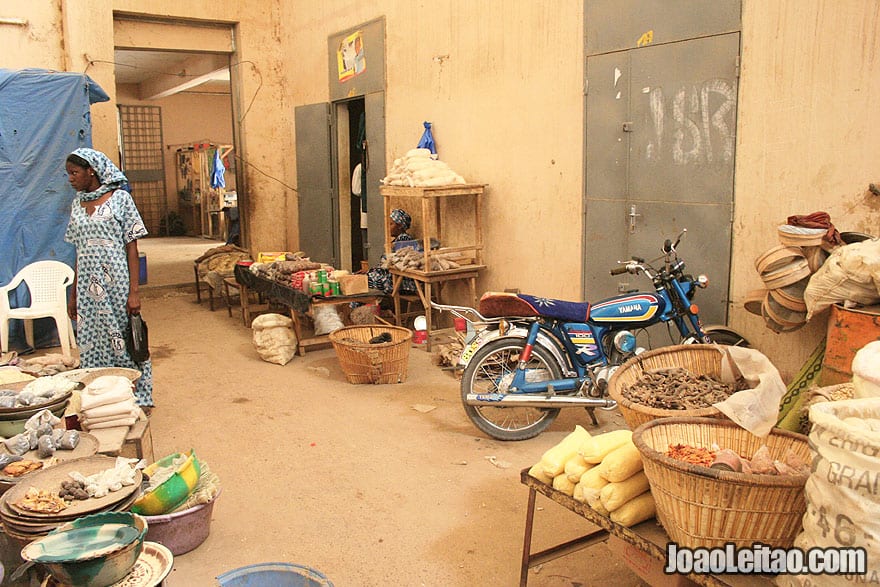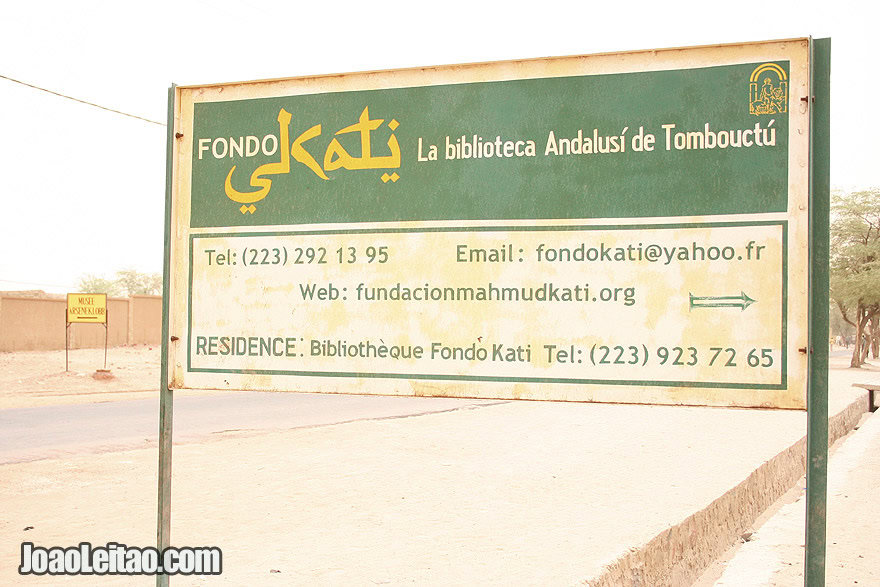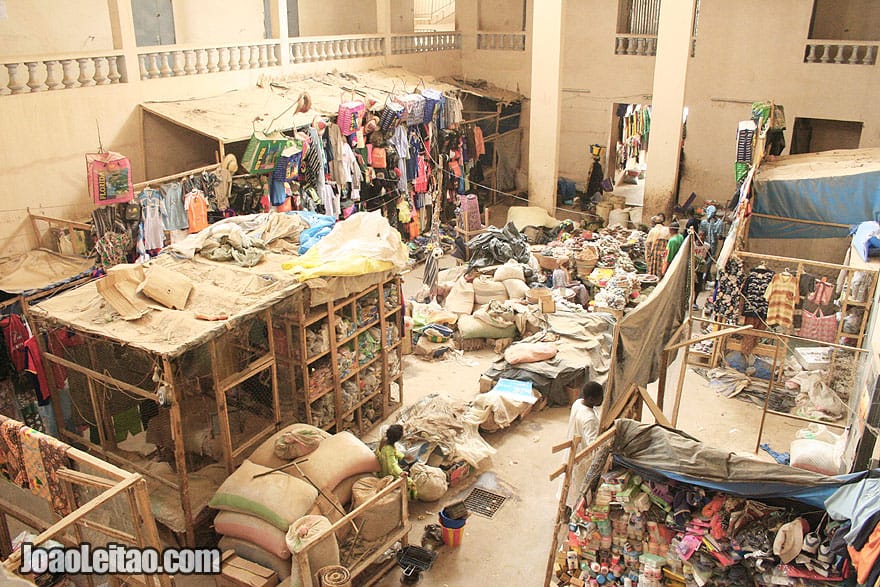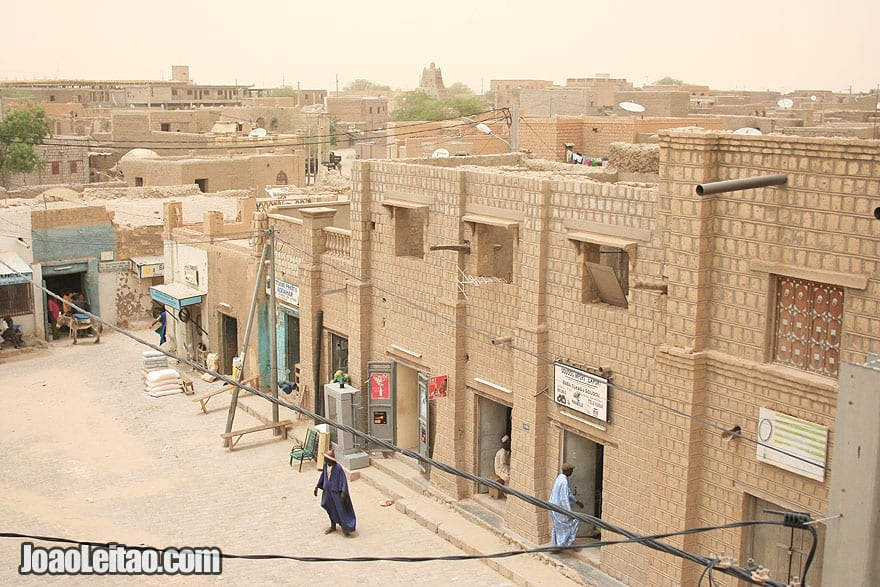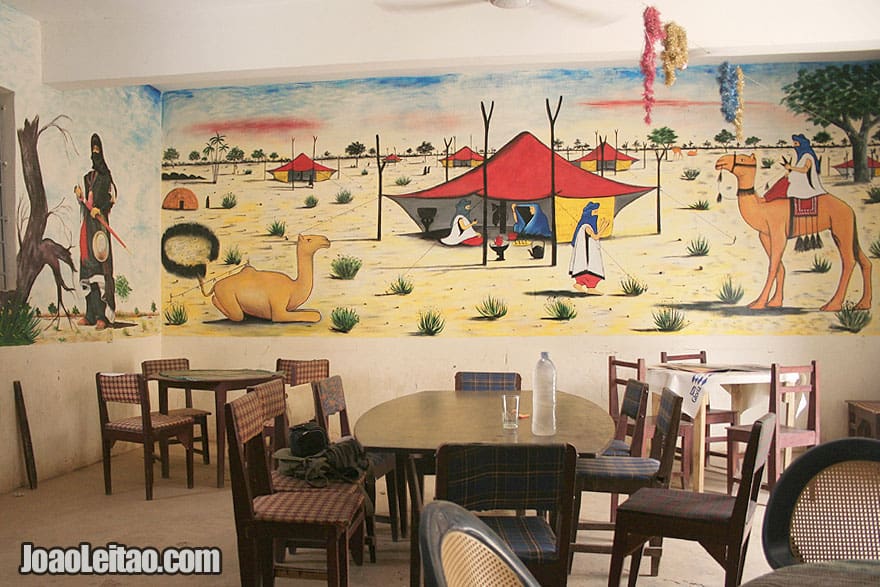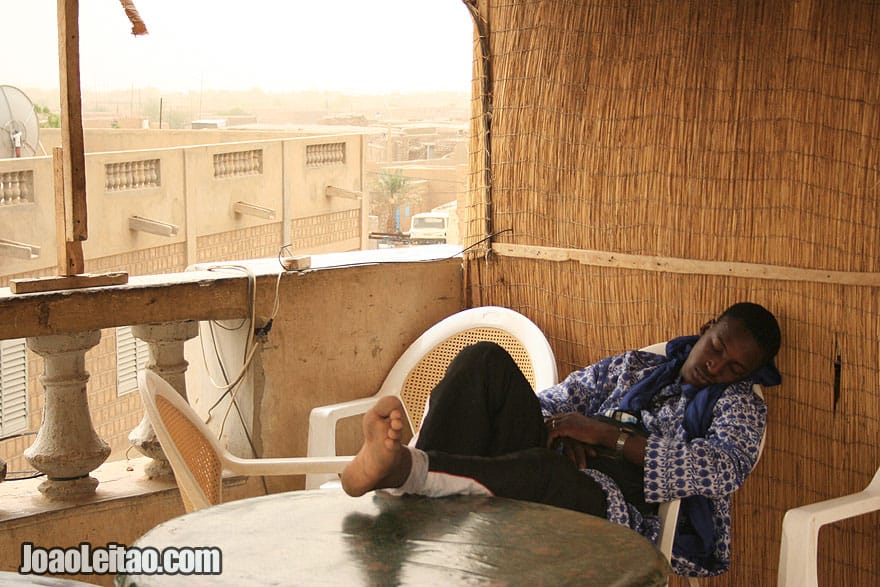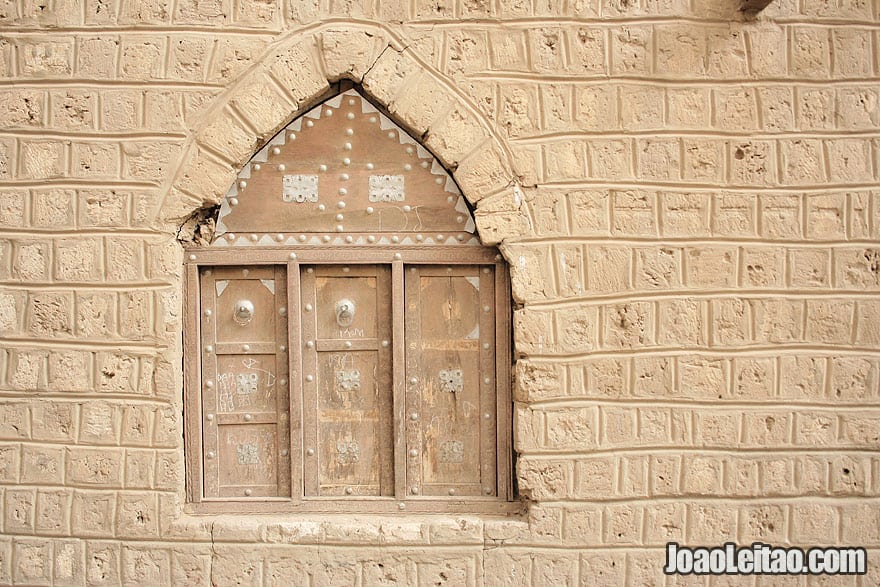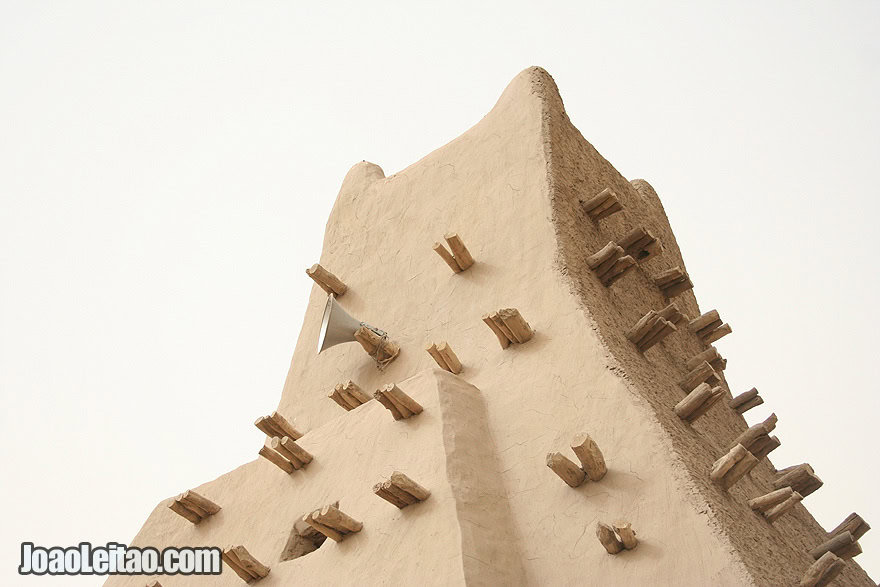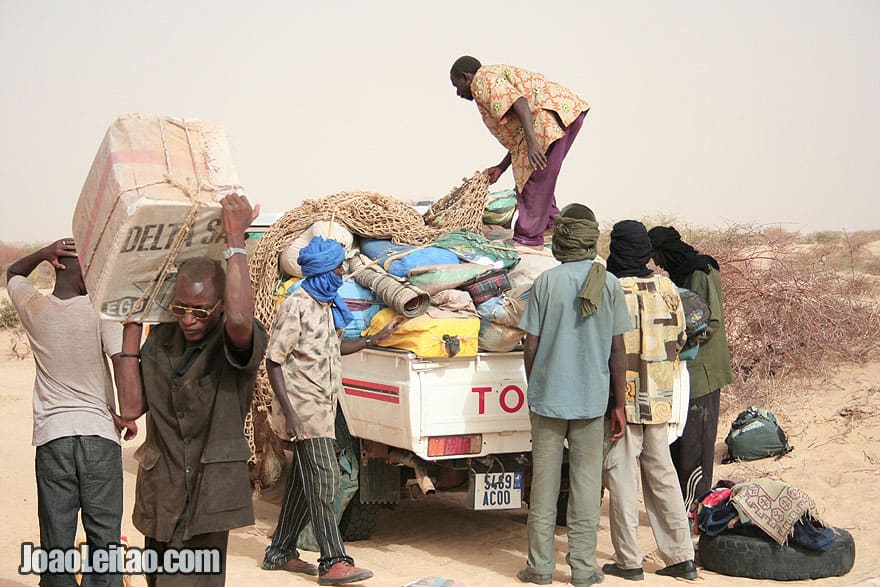 My transportation from Gao to Timbuktu – 22 hours!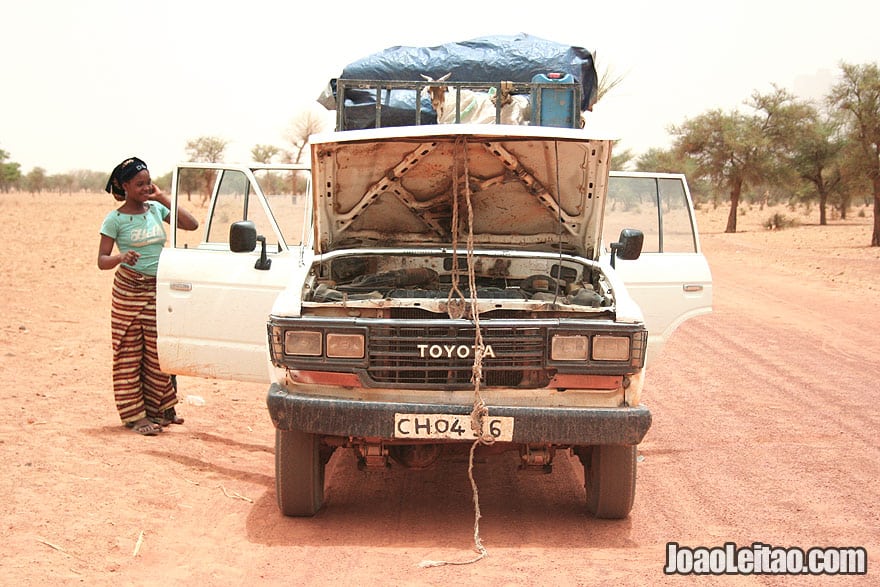 After my 22 hour trip from Gao to Timbuktu on top of a Mauritanian smuggler pickup truck along with other 18 people, I wasn't expecting that my way out of Timbuktu would be difficult. Well, it wasn't easy and the reputation of Timbuktu being hard to reach and tough to get out proved to be true. My 4X4 taxi broke down near Hombori, adding 5 hours to my travel time to reach Mopti.
Read my pages: