Visit Venezuela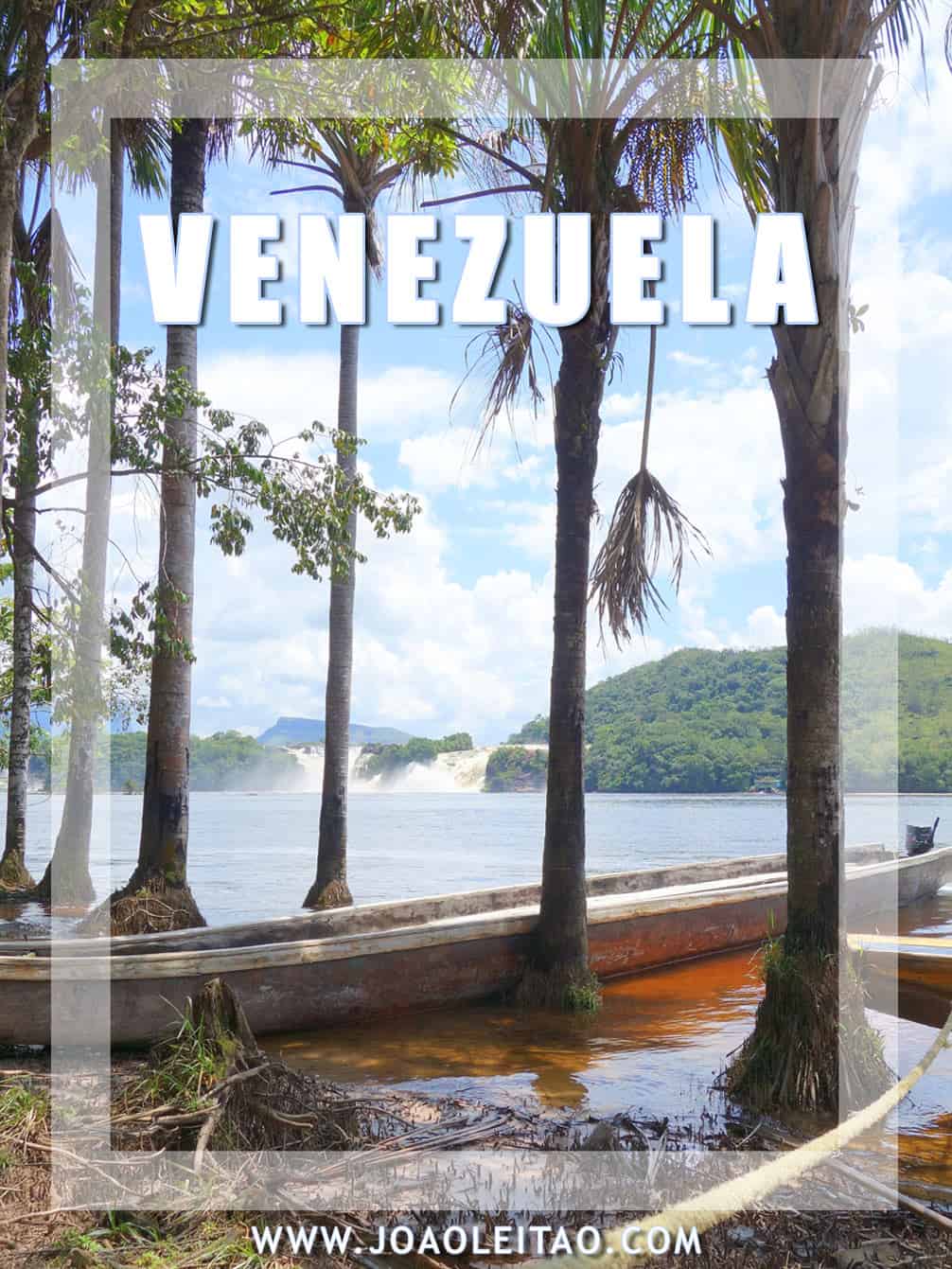 Venezuela is all over the news lately, so I felt the need to create an article about my travel to this beautiful South American country.
On this page, I will share with you some amazing places in Venezuela that I had the chance to encounter throughout my trip. I visited Venezuela during my 18-month travel around the world.
To visit Venezuela it's quite easy. Although I sojourned a full month in the country, I decided to stay a long time in Ciudad Rodrigo and Santa Elena de Uairén in order to update my travel blog.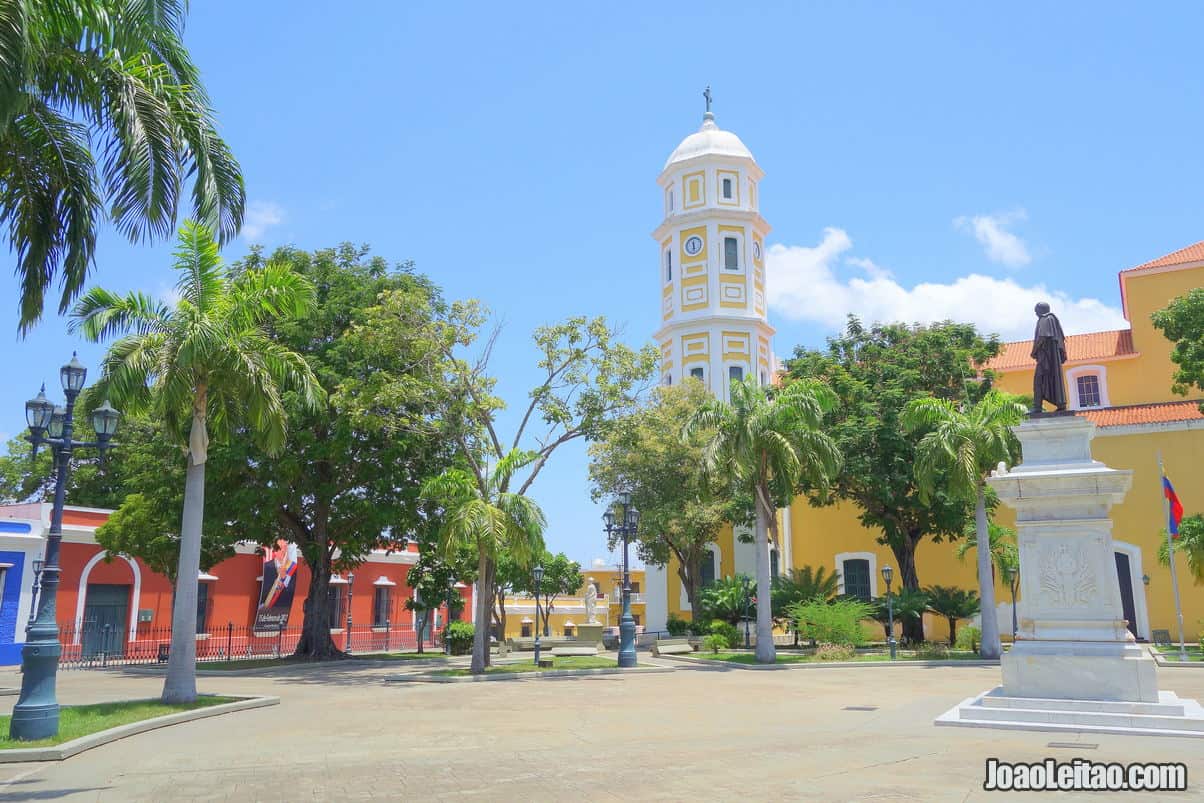 Curiosities about Venezuela
The Spanish, led by Christopher Columbus, discovered this territory in 1498, which they first named Terra de Gracia. But later, because of the territory's resemblances with Italian Venice, they called it Venezuela.
That local heritage is quite present in the Venezuelans' daily routines and art, particularly in dance, music, folklore, and handicrafts.
Spanish is the official language, but locals also speak their native dialects or the immigrants' mother tongue.
Venezuela's national symbols are the Turpial bird, the Araguaney tree, and the May Flower.
Where to go when you Visit Venezuela
Santa Elena de Uairén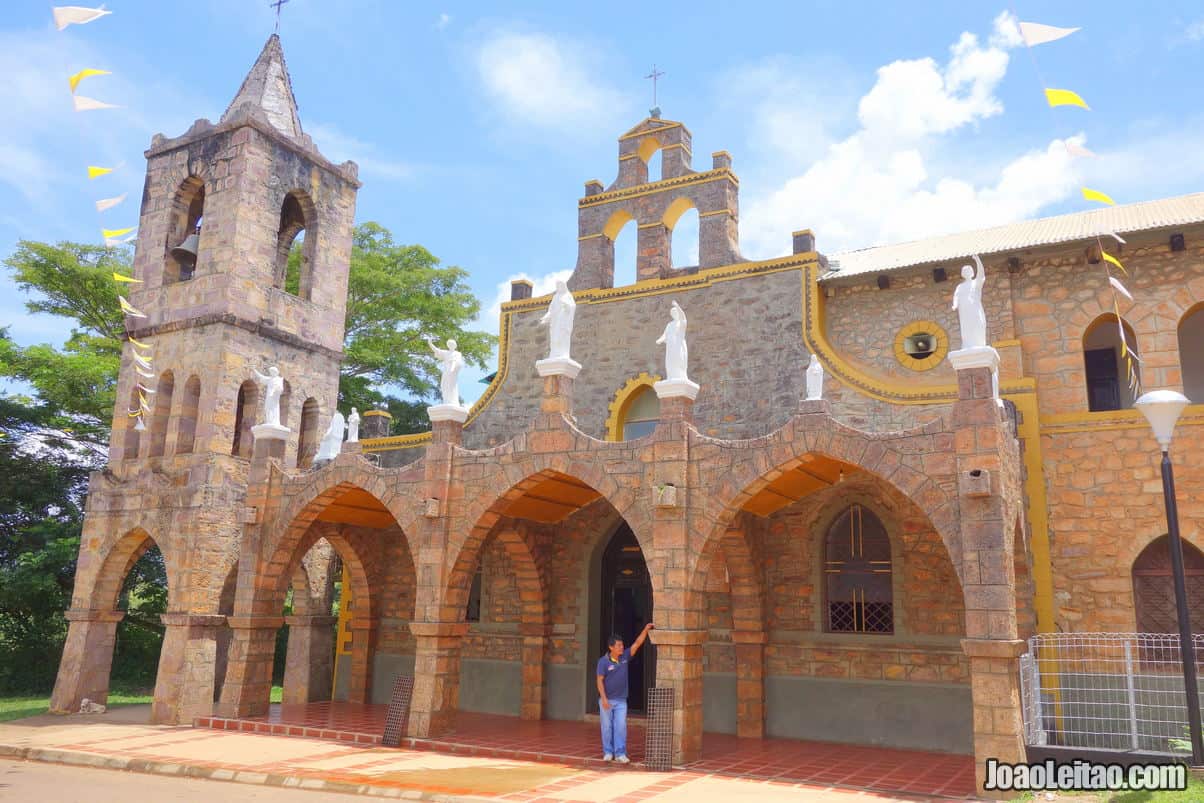 Santa Elena de Uairén it's a border city but, in spite of this, it's a highly safe and stable town. Its primary sources of income are retail and markets, considering thousands of Brazilians shop here every day. Most of the times, prices here are 50% lower than in Brazil.
Venezuelans are a rich cultural mix of different heritages, and ethnicities, making the local culture in Venezuela one of the most eclectic in the world.
Spanish colonists and African slaves joined the Native Americans, later followed by immigrants from all over Europe (including Portuguese, Italians, Germans), Asians, and Arabs, who came to Venezuela after the independence. It's unique to experience this combination of customs and traditions of the indigenous people with the ones brought by other people.
Top Places to Visit in Santa Elena de Uairén
Plaza Bolívar de Santa Elena
Santa Elena de Uairén Cathedral
Venezuela-Brazil border
La Gran Sabana Natural Monument
Uairen River
Laguna Karará
Photos of Santa Elena de Uairén
La Gran Sabana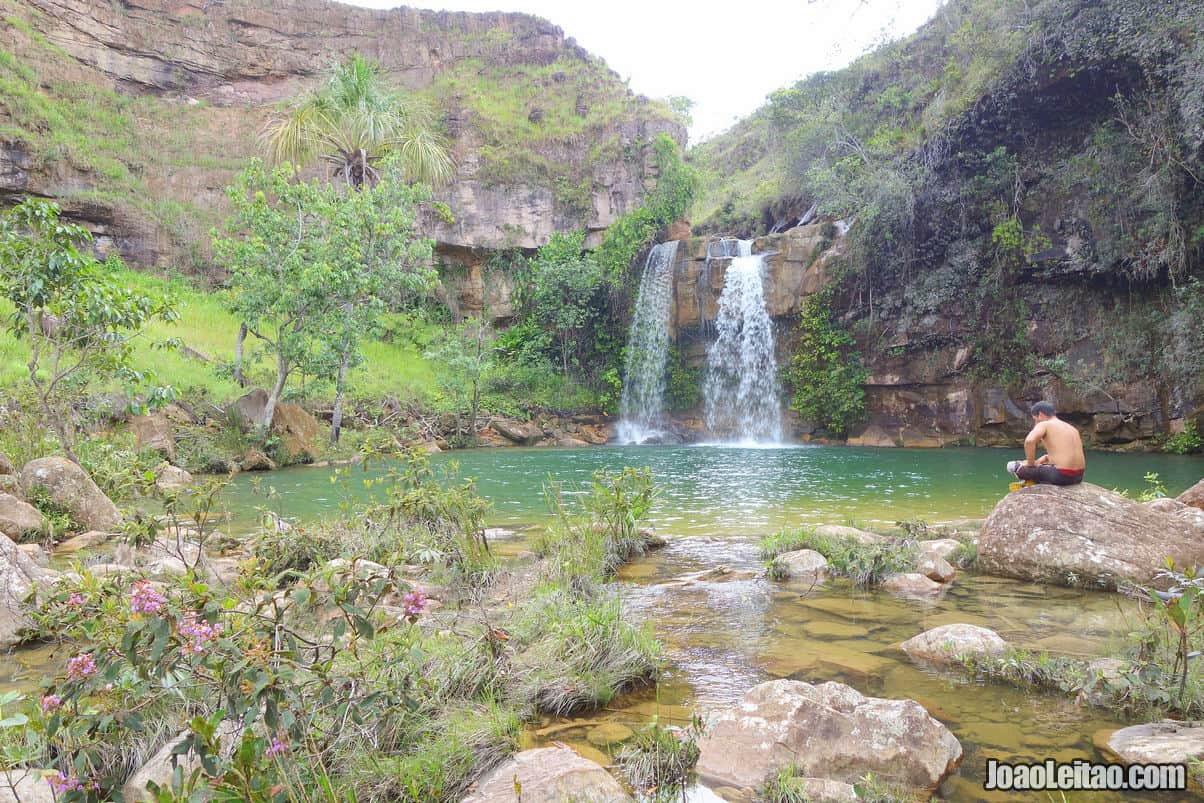 Picture Jurassic-looking landscapes and a large number of breathtaking waterfalls. La Gran Sabana is a drop-dead gorgeous place you have to visit.
The most common landscapes in Venezuela are plateaus (which include the well-known Guiana Highlands), plains, and the Andes.
The country has plenty of water resources (rivers, lakes, and wetlands) and we can organize it into three distinct areas: Caribbean (most of the coast), Atlantic (where the Orinoco River ends), and the Amazon (where the Guainía-Negro River ends).
Inside Grand Sabana we find many indigenous communities. The native people of Venezuela – Chibcha, Arawaks, Caribs, and Guajiro – were hunters and gatherers, living in communities mainly near the sea and the Orinoco River, but without an established hierarchy.
In Santa Elena de Uairén you can get a one-day 4X4 tour to Grand Sabana.
Top Places to Visit in Grand Sabana
Salto Cuquenán Waterfall
La Quebrada de Jaspe
Ilú Tepuy Viewpoint
Mount Roraima
Salto Kawí Waterfall
Salto Angel Waterfall
Santa Teresita de Kavanayen Chapel
Piedra de la Virgen
Santa Elena de Uairén
Photos of Grand Sabana
Roraima
Roraima is one of the most beautiful places in Venezuela. This mountain, almost 3,000 meters high, was formed before the continents split. That means all that exists at the top of the mountain is unique. It takes a six-day hike to reach the top and return.
Venezuela is 916,445 square kilometers in size and has borders with the Atlantic Ocean and the Caribbean Sea in the North, Brazil in the South, Colombia in the West, and Guyana in the East.
In Santa Elena de Uairén you can get a 6-day trekking tour to Roraima.
Top Places to Visit in Mount Roraima
Brazil-Venezuela landmark
El Foso
Paso de las Lagrimas
Paraitepuy
Tek (Tök) Camp
Kukenan Camp
Base Camp
Canaima National Park
La Rampa
Path to Mount Roraima
Photos of Mount Roraima 6-day Trekking Tour
Ciudad Bolivar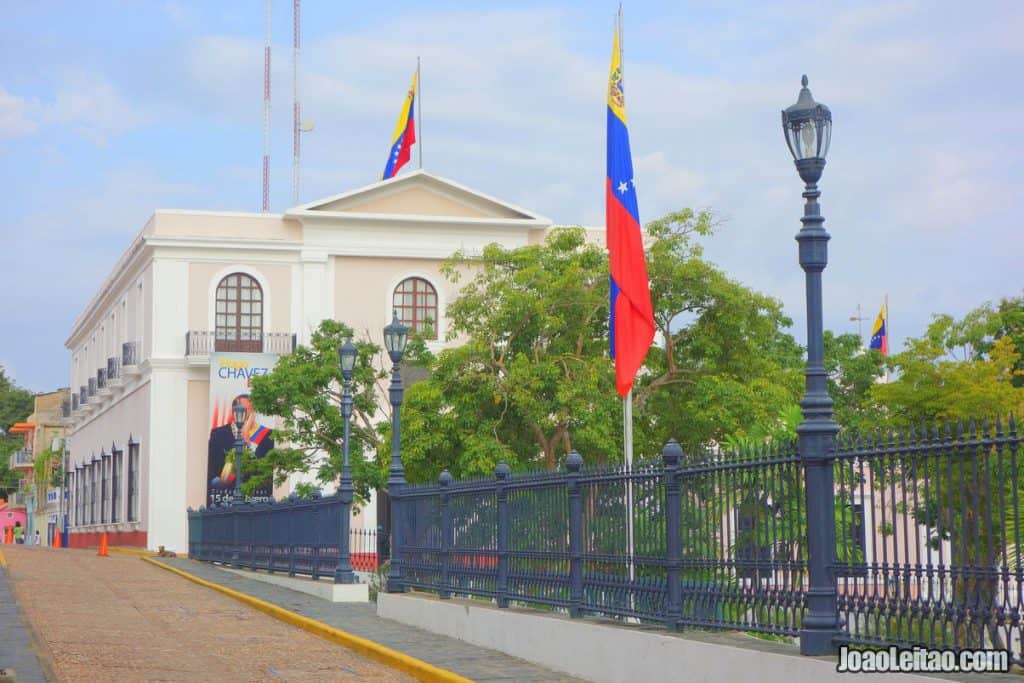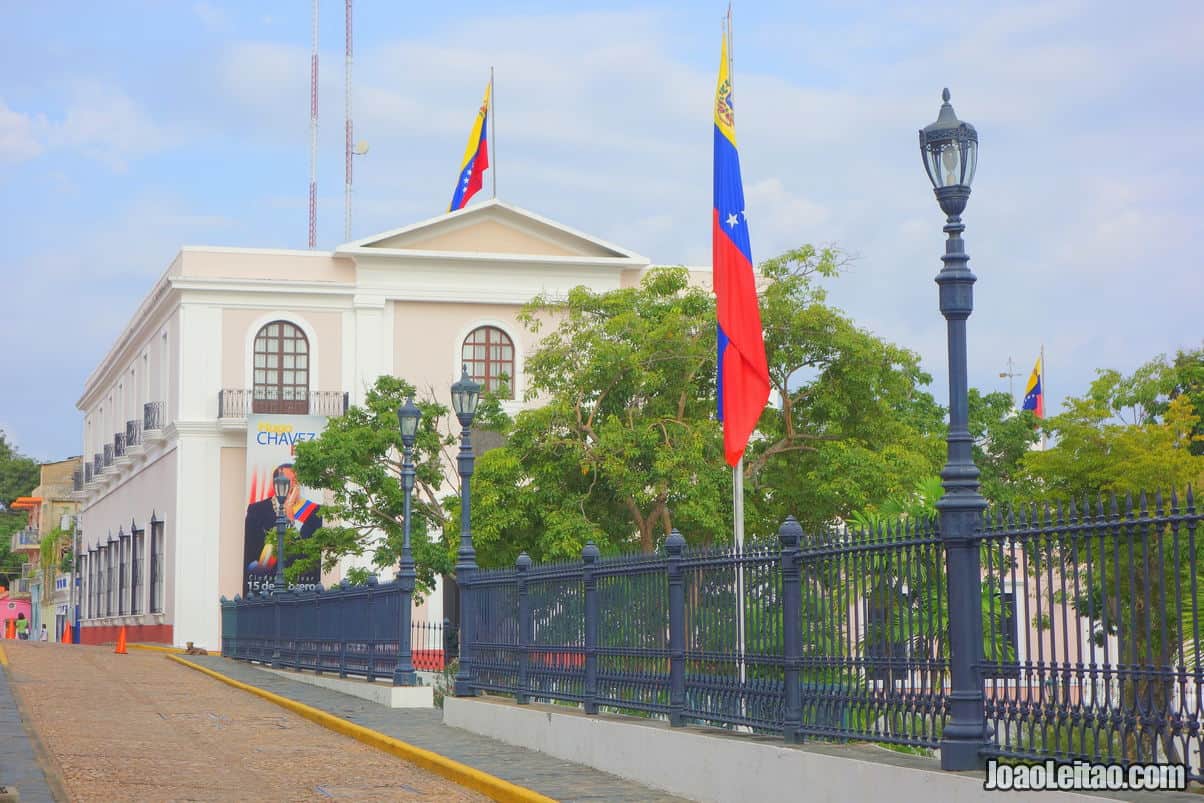 Ciudad Bolivar is one of Venezuela's best historical cities. Strongly connected to national hero Simón Bolivar, the city is on the tentative list to become a UNESCO World Heritage Site. The historical center is really picturesque, with colonial-style houses, wooden or iron-wrought balconies, several palaces to visit and streets full of colorful houses. The area by the river is also beautiful.
Venezuela only became independent from the Spanish in the early 19th century, but a series of dictatorships and conflicts followed until it became a fully democratic country in the 1960s.
Rômulo Betancourt was the first president, in power until 1964. Chávez was the penultimate president, who fought against several issues in Venezuela. The current president is Nicolás Maduro.
Ciudad Bolivar lies where the Orinoco River narrows to about 1.6 km in width.
The Orinoco River is the main river in Venezuela, standing apart from all other rivers in the country because it's the only one that's long and travelable. Because of such diverse territory, Venezuela's fauna and flora are equally varied: jaguars, sloths, crocodiles, and, the country's most highlighted plant, orchids.
Top Places to Visit in Ciudad Bolivar
Ciudad Bolívar Cathedral
Ciudad Bolívar Museum
Angostura Bridge
El Zamuro Fort
Casa del Congreso de Angostura
Jesus Soto Modern Art Museum
Casa San Isidro Museum
La Cárcel Vieja (Former Prison)
Plaza Bolivar
Orinoco Botanical Garden
Photos of Ciudad Bolivar
Canaima National Park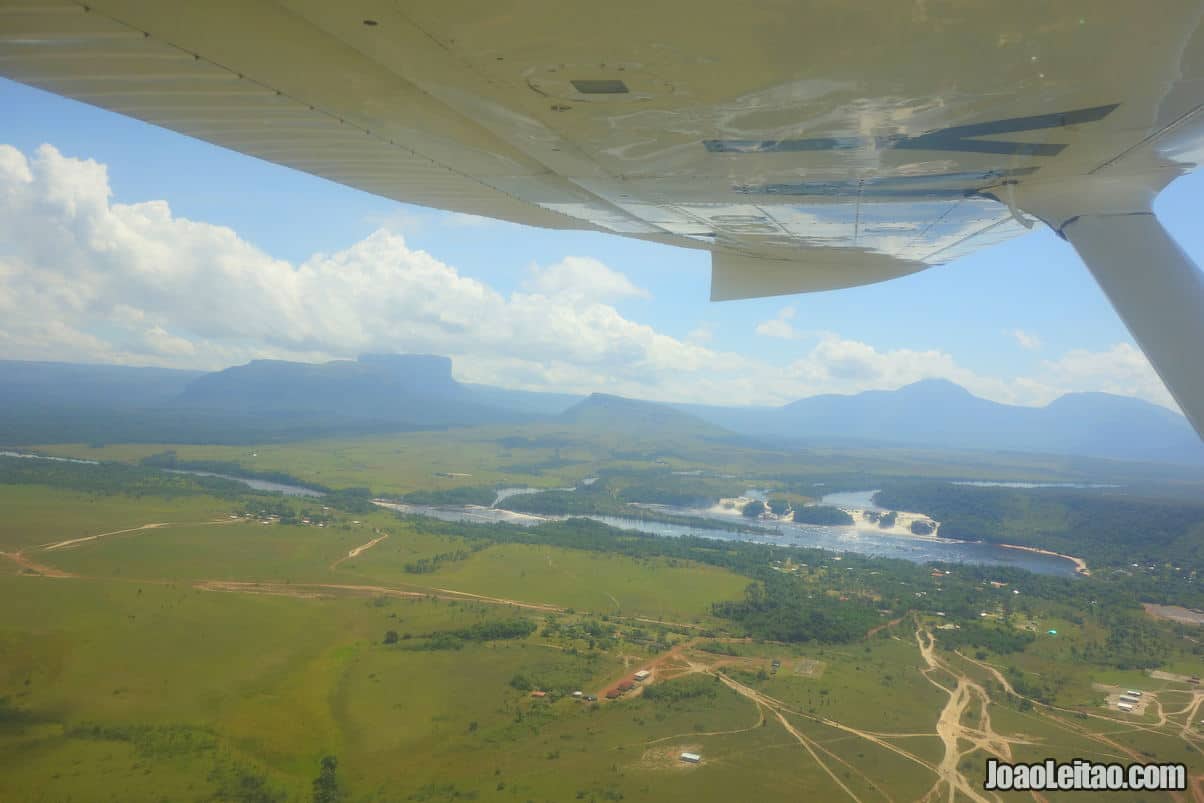 A prime UNESCO World Heritage Site, Canaima National Park is a beautiful place in the south center of Venezuela. Bigger than Belgium, Canaima is known for its mesa mountains called tepuis. Roraima is the most famous tepui.
The Canaima village is picturesque and has several waterfalls you can visit. This is where you depart from on your adventure to explore Salto Ángel. You must fly into Canaima because there are no roads to reach the village.
Top Places to Visit in Canaima
Mount Roraima
Auyantepuy
La Gran Sabana
Canaima Lake
Quebrada de Jaspe
Cataratas de Canaima
Orinoco River
Salto Angel
Churún – Merú
Viewpoint El Oso, Blue Lagoon
Photos of Canaima National Park
Salto Ángel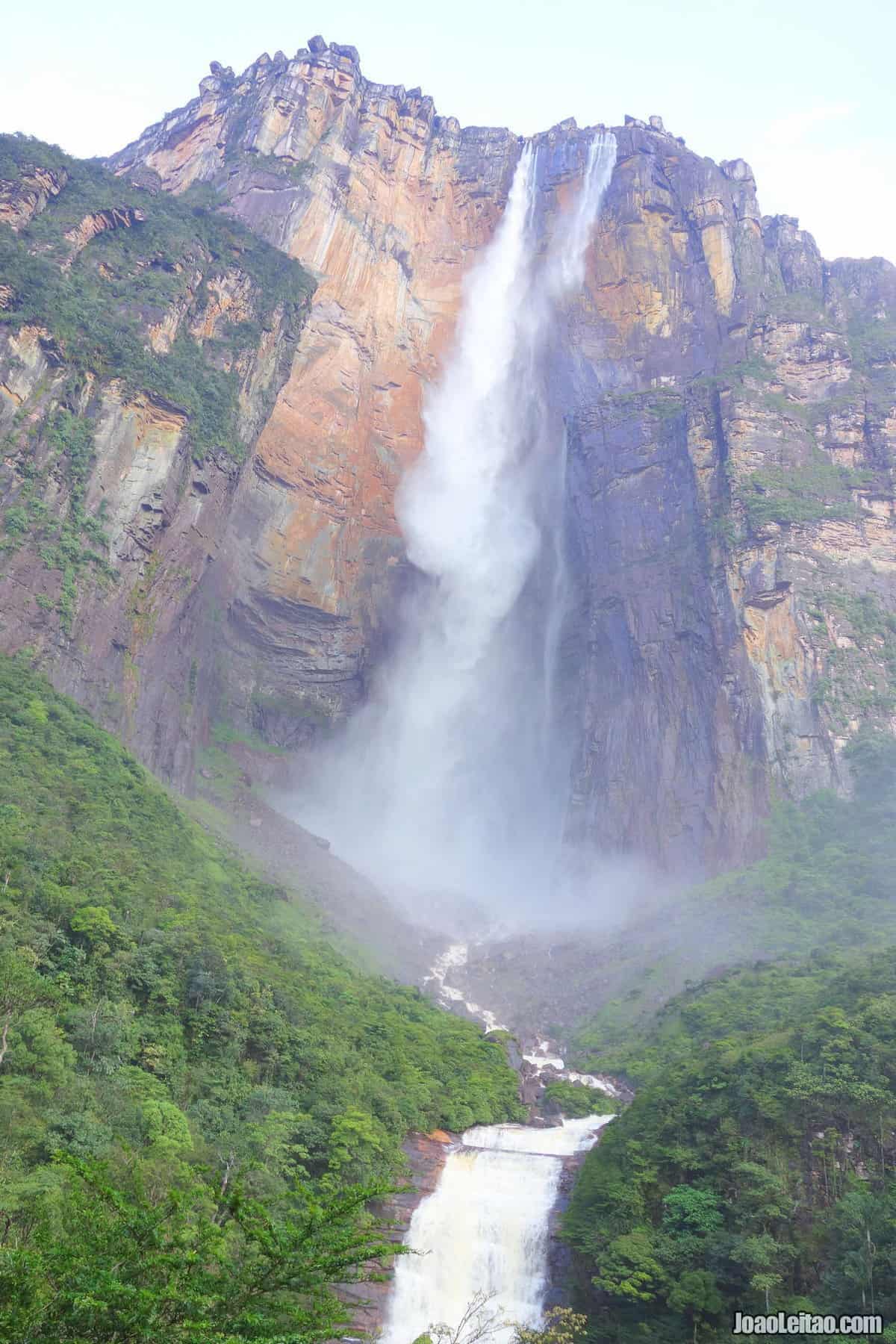 Salto Ángel are the highest waterfalls in the world, over 1,000 meters high. To get there, you need to take an 80 km boat trip on a river with strong currents and rapids.
It's possible to include a visit to the waterfalls on a two-day trip. I took a three-day trip so I could also add other must-see places in the area. After the river trip, you have to walk for a few hours until you reach the base of the waterfall, where there are a pool and a powerful cascade.
Top Places to Visit in Salto Angél
Salto Angél
Meru River
Macizo del Auyán-Tepui
Sima Ahondal
Valley of One Thousand Columns
Jimmy Angel landing spot
Churún River
Cañon del Churún
Canaima National Park
Wei-tepui
Photos of Salto Angel
How to cross the Brazil-Venezuela Border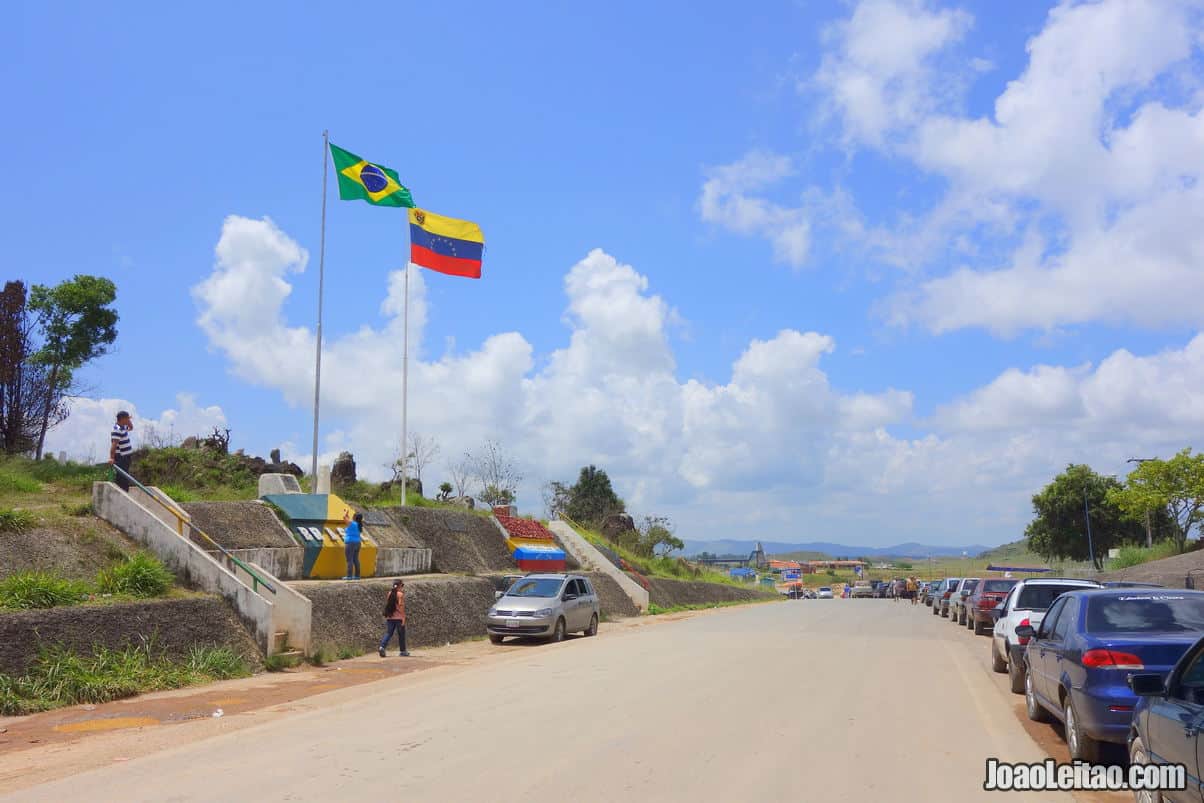 The border between Brazil and Venezuela is one of the easiest borders in South America. There's practically no border control and if you want to spend the day in Venezuela (traveling from Brazil) or spend the day in Brazil (traveling from Venezuela), you can.
Let me tell you why.
Tourists who want to stay in Brazil or Venezuela for longer, have to stamp their passports at the local immigration offices. However, those who wish to stay for less than 24 hours have free access to go shopping, for example.
I have detailed information on how to cross the border in Brazil to Venezuela, from Pacaraima city to Santa Elena de Uairén or vice-versa.
Note: due to the current political instability in Venezuela, try to find recently updated information about how open are the borders that I mention in this article. Flying into the country is still possible.
From Brazil to Venezuela
How to exit Brazil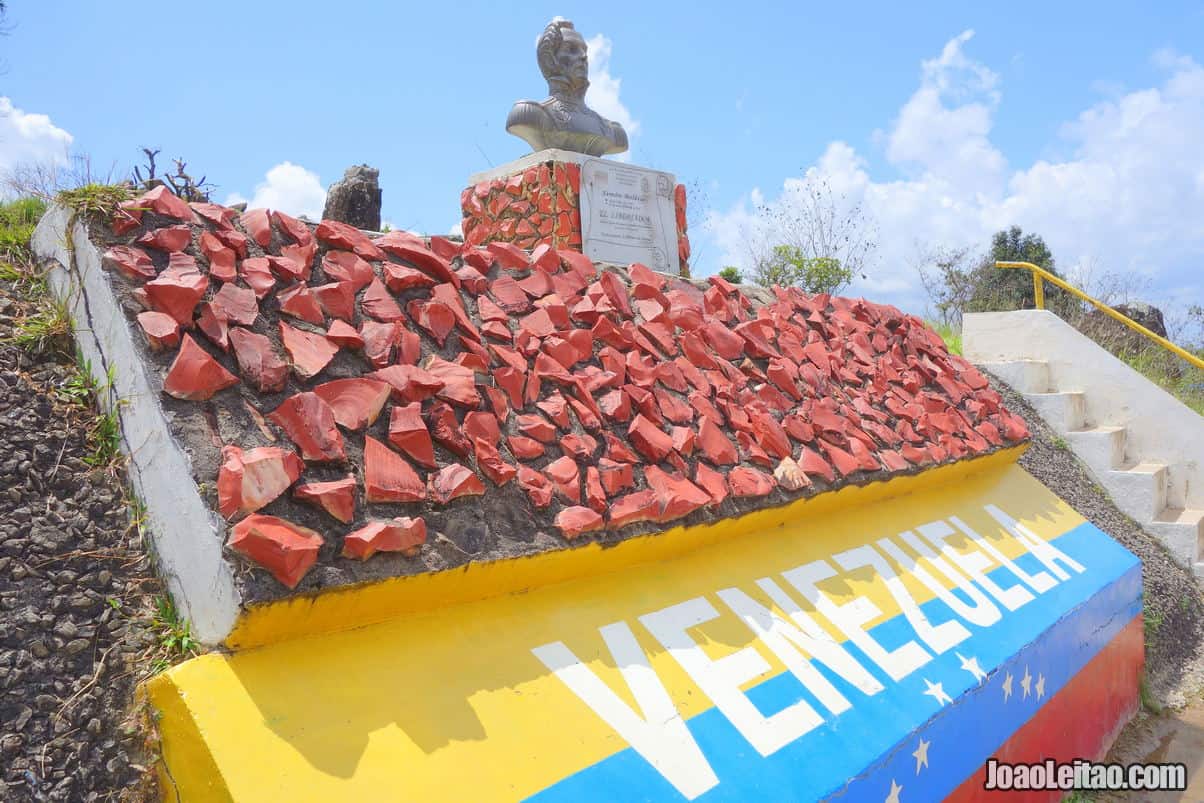 Exiting Brazil is as easy as entering. It's pretty much the same process, except that you get an exit stamp instead of an entrance one.
First, you must go to the gate security officer. Then when the police officer is available and it's your turn, you submit your passport. The police officer will typically ask you a few questions, where are you traveling from, etc. Then, exit stamp and that's it.
After you cross the Brazilian border, you walk to the building where the Venezuelan border begins for about 1 km crossing what's known as no man's land. There's a monument to friendship between both countries, with flags and statues that you're allowed to photograph.
How to enter Venezuela
When I entered Venezuela from Brazil, I had to wait for one hour and a half for the immigration office to open. After that, the process was quite simple. They asked me why I was visiting, asked for my passport, and stamped it. It doesn't get easier than this.
From Venezuela to Brazil
How to exit Venezuela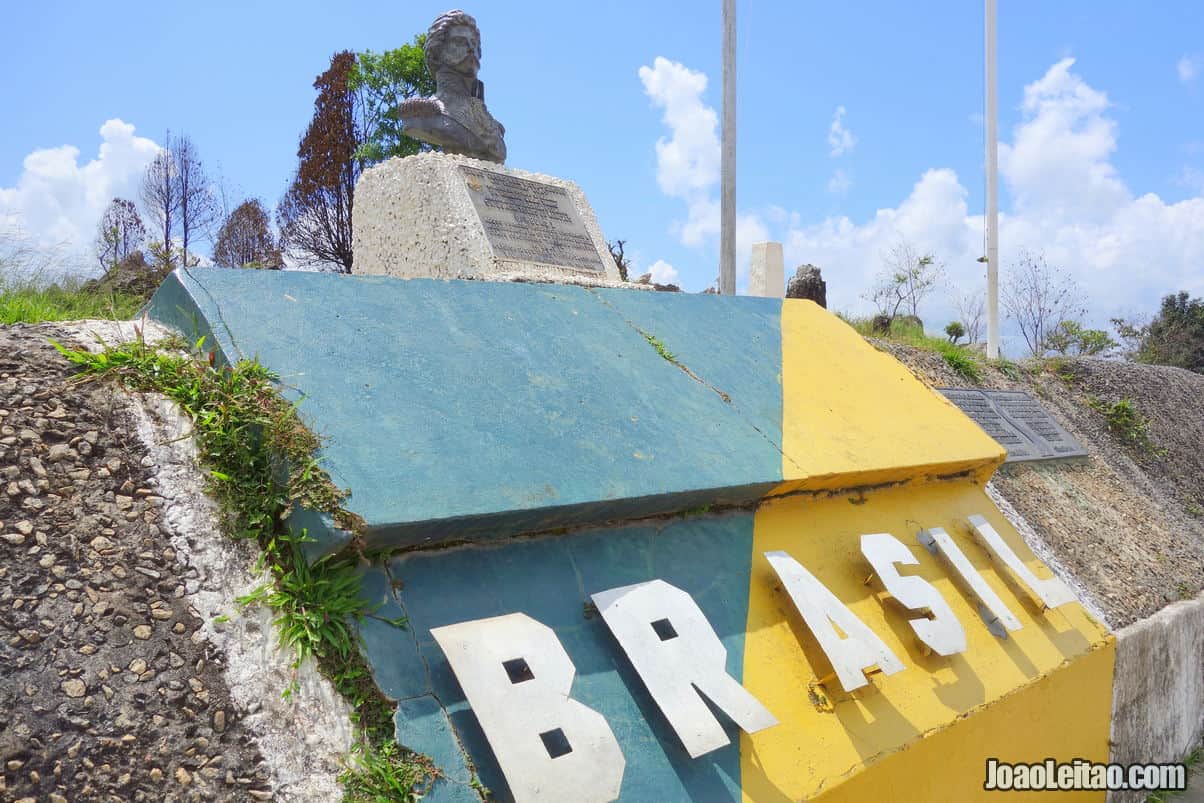 When I left Venezuela, the immigration office was open, so all I had to do was get in, show my passport, get an exit stamp, and "Hasta la vista Venezuela." Super easy and it took me about five minutes.
If you need to go to Brazil for just a few hours, say to go to Banco do Brasil to withdraw cash, for example, you can catch a cab in Santa Elena de Uairén and travel to La Linea in Brazil.
Take the passport with you but just in case. Most of the times the military officers at the border just take a glimpse inside the cab and let everyone into Brazil. On the Brazilian side, the police officers are inside the building, so they don't even notice you.
When I was in Venezuela, I had to travel four times to Brazil to get cash at Banco do Brasil. I just got in a taxi and crossed the border without any issues.
I stayed in Brazil, at the city of Pacaraima, for as long as I needed to run my errands (going to the bank, eating acaí, going to the pharmacy). Then, I simply caught another taxi back to Santa Elena (the fare is about 30 Venezuelan bolivars).
How to enter Brazil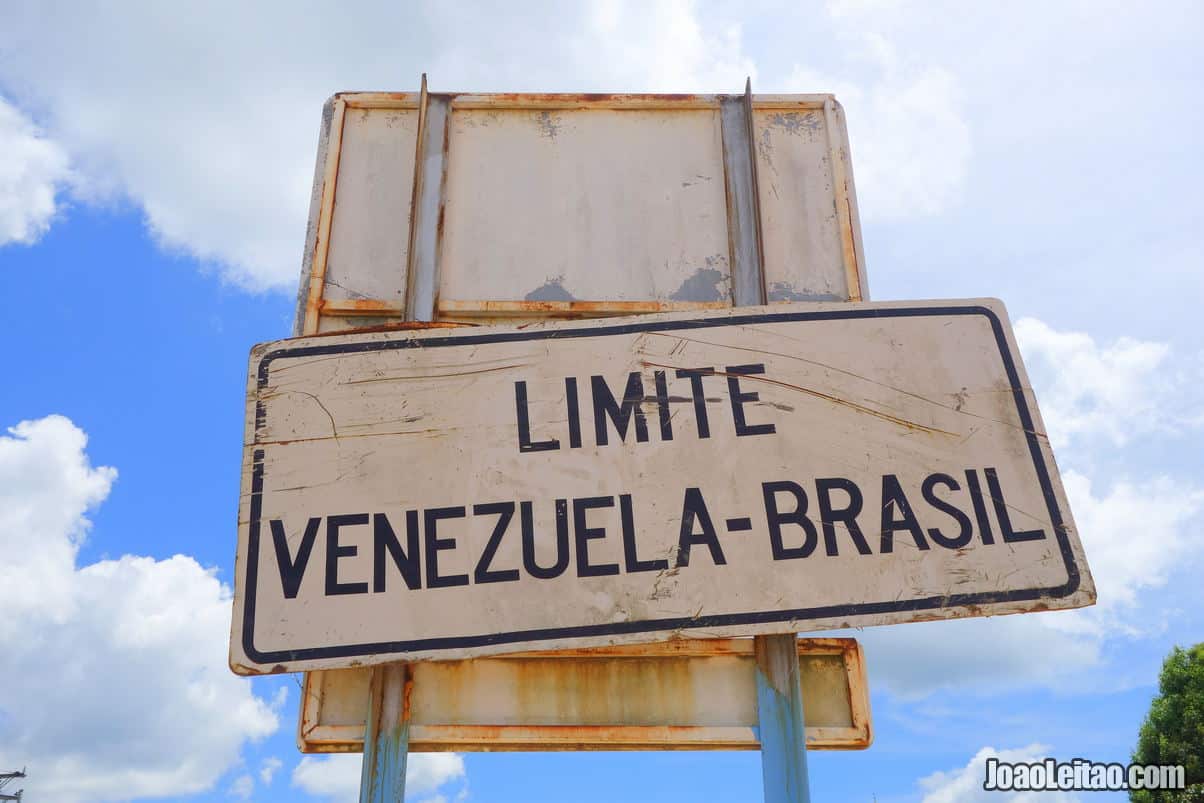 Entering Brazil from Venezuela is very simple.
After you cross the Venezuelan border, you walk to the offices of the Federal Police for about 1 km crossing what's known as no man's land. There's a monument to friendship between both countries, with flags and statues that you're allowed to photograph.
You go to the gate security guard, who hands you a tourist form to fill out. Then when the police officer is available and it's your turn, you submit your passport.
The police officer will typically ask you some questions like where are you going, what's the reason for your trip, etc. They might ask how long will you stay. Even if you can stay in Brazil for 90 days but tell the officer you're staying for two weeks, they will stamp for two or three weeks. So, if you don't know exactly how long you're staying in the country, ask for the full 90-day stamp.