25 Best VAN LIFE Instagram photos [2018-2019 edition]
driving
.
The pleasure of traveling while behind the wheel is for me, one of the best ways to explore the world.
I don't quite know if it is the sense of open road freedom, having the ability to stop wherever I feel or the sensation of physically taking myself from one place to the next.
Being a natural born driver, I have driven cars in more than 50 countries altogether. Some of my top memories are driving in Iceland, Russia, or Afghanistan!
Even wilder, I participated in the infamous Central Asia Rally – a crazy banger car rally that has a bunch of mad people driving from Europe all the way to Kyrgyzstan.
Back to #vanlife on Instagram…
You know what? I do own two vans.
I actually made a few, month long trips with my old van.
Good memories… Traveling with my old campervan in Portugal ??? AMAZING COUNTRY #travel #vanlife by @joaoleitao hello @visitportugal ! pic.twitter.com/JPnYBqakVw

— ? Nomad Revelations (@joaoleitao) December 19, 2016
I hope sometime soon I will be able to go on more trips with my new campervan.
Due to particular interests, I've actually spent some time searching for pictures holding the #vanlife hashtag. After a few months bookmarking my favorites, I can now make a small list of « Best Instagram #VANLIFE photos for 2018 ».
I hope you enjoy.
Best #VANLIFE Instagram pictures
"Cape Kiwanda Pacific City Oregon."
"Night light."
"Good night."
"Exploring Żebracze Nature Reserve with snow. Poland."
"Good morning sunshine!"
"Breakfast views."
"Vanasaurus is free!!! And loving this mornings first glimpse of light."
"One of the best photos from our first trip."
"Got to test my off-road snow driving skills on the way down to Southern Utah this week."
"Free-roam."
"Finding the way through The Lost Coast."
"Lago di Giacopiane."
"Sometimes I worry I won't be able to remember all of this…."
"The redwoods are a special place, everybody who had ever been there will agree."
"First night in Tassie camping spot…. Not too bad."
"Living in your van in autumn is: Waking up with rain drumming on the roof."
"Sunday lunch."
"When at Salar de Uyuni, you make at least one optical illusion picture."
"Bed with a view."
"Currently we are in Tarifa, South coast of Spain, between Mediterranean and Atlantic Sea."
"What better way to enjoy a day of sunshine than spending it at the beach with a good view."
"I love when you're driving along what seems to be a normal road and then all of a sudden there's just a river flowing through it."
"We've been inspired this week by friends that have spoken out about environmental issues."
"Who ever said vans can't fly?!"
"Exploring winters dusted paths through the wilderness."
"Good morning!"
Everyone who knows me acknowledge the love I have for
Booking Online Kit
«
Booking accommodation?
Find the best hotel deals with
Booking.com
»
«
Rent-a-car?
I always get rental cars through
Rentalcars.com
»
«
Better safe than sorry?
Get your travel insurance from
Worldnomads.com
»
«
Join a group!
7 days in Morocco 430 euros from Marrakech to Sahara Desert with
Marrocos.com
»
«
Jump the line and get tickets online?
Plan your trip in advance at
Ticketbar.eu
»
«
Internet on the road?
Get your 3G & 4G hotspot from
SkyRoam.com
»
The Author of this Blog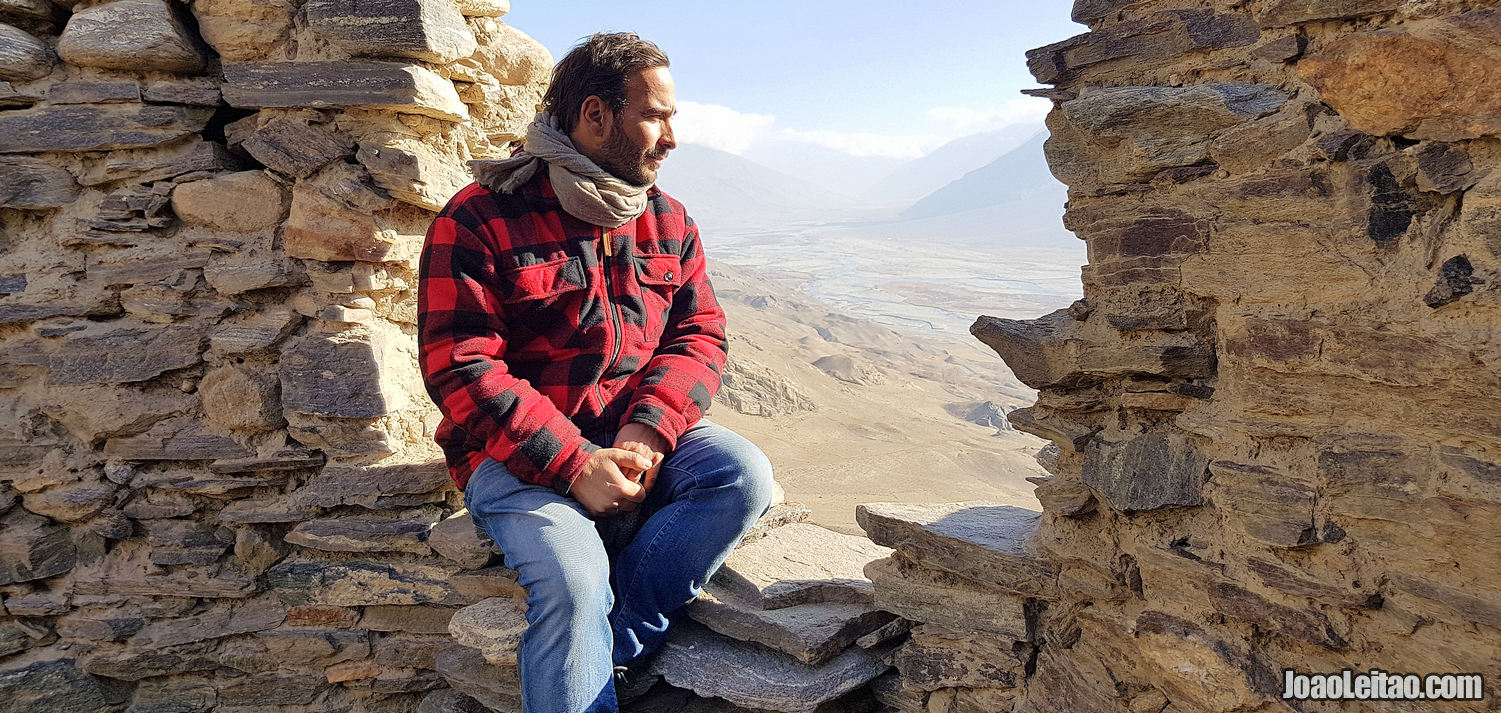 HI! I'm João Leitão. Traveling independently since 1999, I explored more than 130 countries and territories in Africa, Antarctica, Asia, Europe, North & South America and Oceania. Welcome to my
adventure travel blog
, where I gathered useful information and inspiring narratives to motivate you to travel more. Follow on
Facebook
,
Twitter
,
Instagram
,
Pinterest
e
YouTube
.
« Follow Nomad Revelations on Instagram @joaoleitaoviagens »