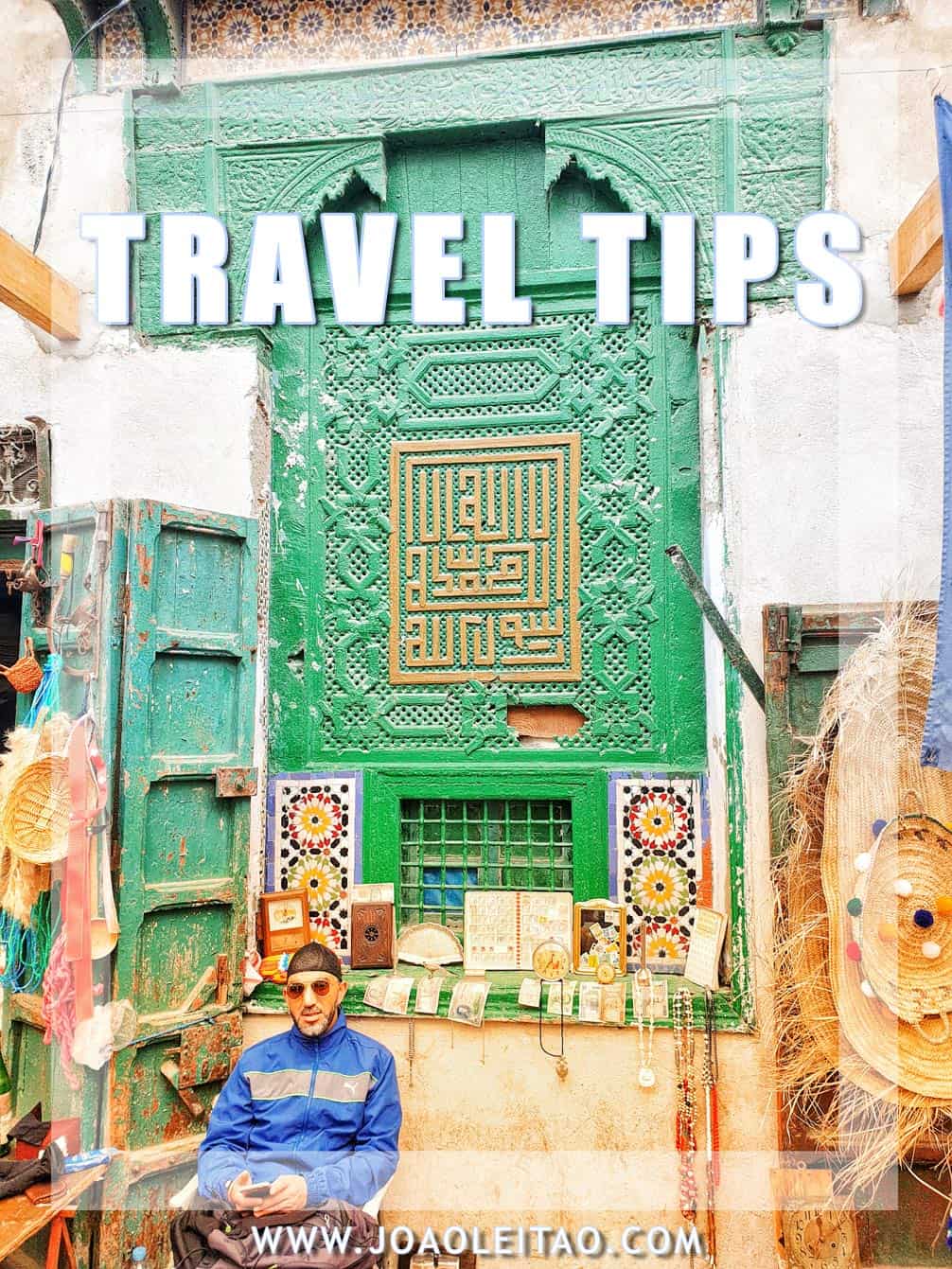 Traveling is not complicated, quite the opposite. Basically, you just need to leave home with a passport and some money in your pocket to start exploring the world. Anyway, several ideas make our travelers' lives more comfortable, which is why I share a list of 52 best travel tips so you can organize your next trip like a pro.
Each of these travel tips has a very subjective character, that is, some suggestions are suitable for some type of travelers, and not for others. But, generically, I am sure that this list of best travel tips is without a doubt a useful and essential tool for you, the avid traveler. All photos on this page were taken from my Instagram account.
Follow Nomad Revelations on Instagram
---
Best Travel Tips
---
1. Learn Some Sentences in the Local Language
---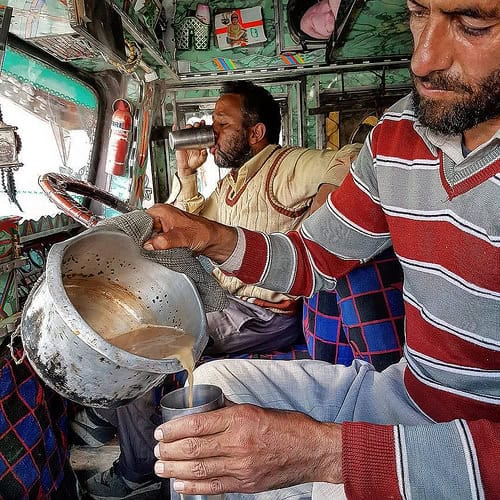 Learn Some Sentences in the Local Language of the Country You're Visiting. Even if you're not good at learning new languages, make an effort to learn some sentences. If you can't do it, at least stick to the basics. Yes, no, thank you, good morning. Stuff like that. Few people aren't appreciative of a foreigner who went through the trouble of learning some words in their language. They feel honored and flattered.
Thank you in different languages:
Portuguese – Obrigado (a)
Spanish – Gracias
French – Merci
Italian – Grazie
Arabic – Shukran
Polish – Dziekuje
Berbere – Tanemirt
Catalan – Gràcies
Turkish – Tesekkür ederim
Basco – Eskerrik asko
Finnish – Kiitos
Japanese – Arigato
Chinese – Xièxiè
German – Danke sehr
Thai – Khop Khun Mak Kha
Russian – Spasiba
Korean – Gamsahamnida
Icelandic – Takk
Hawaiian – Mahalo
Dutch – Dank je
Hebrew – Toda
Greek – Efharisto
---
2. Take Travel Insurance Seriously
---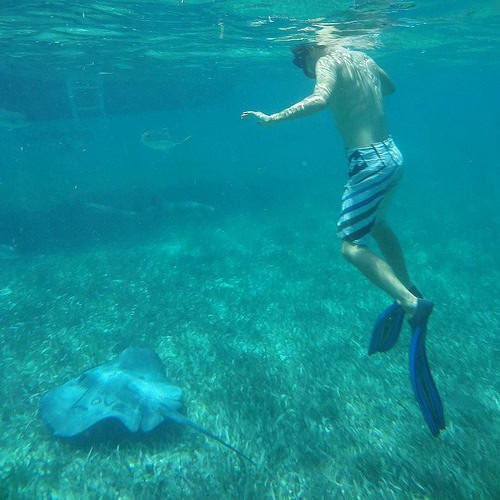 Take Travel Insurance Seriously. You don't have to invest in expensive insurance with full coverage, but even the most adventurous of travelers should know that mishaps happen. Something so trivial like breaking a foot, for example, can cost you a fortune if you're caught off guard and have to pay for treatment yourself.
If you're traveling inside Europe, you won't need a separate insurance policy because you'll have access to the European Health Insurance Card. But, trust me, you don't want to find yourself without travel insurance and handling an accident or an unexpected illness in the United States (where treatments are costly) or in a remote country (where you might need to be evacuated or sent back to your country).
Read my page: How to get travel insurance.
---
3. Keep Your Most Precious Assets with You
---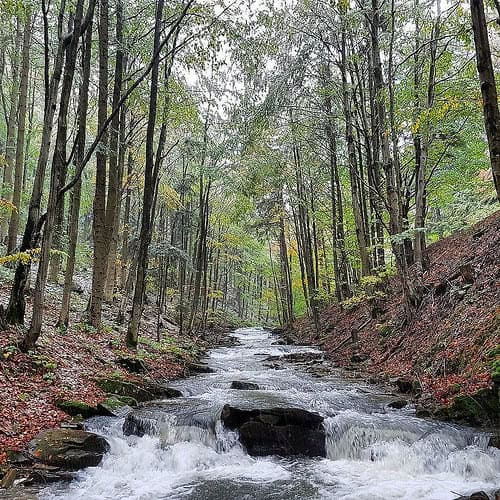 Keep Your Most Precious Assets with You. If you can't travel light with just a small 20-liter backpack, pack your belongings in two separate luggage pieces: the main one, for bulkier items that are worthless and that you can easily replace (like clothes for example) and another smaller one that you'll carry with you at all times. Carry it with you on flights, on bus rides, and while exploring the city and leave the main backpack safely stored in a locker. This is one way to avoid losing your essential belongings or having them stolen (at least in an easy way).
---
4. Carry the Money in a Money Belt
---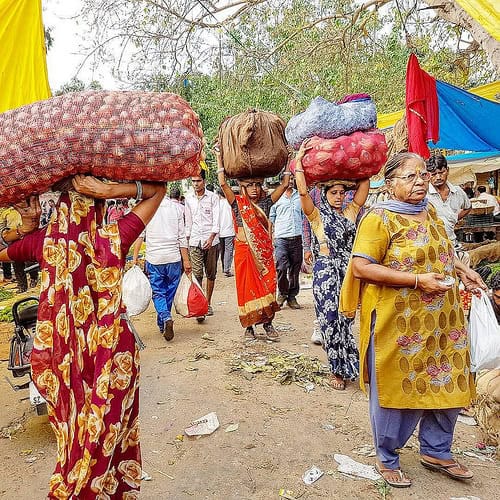 Carry the Money in a Money Belt. A money belt is the safest way to carry around cash. Even if you avoid using cash, you'll always need some while traveling. A money belt looks like a regular belt but has a secret compartment with a zipper. Remember it's a belt, so there isn't much space in this secret compartment, just enough to keep some rolled up bills or a folded paper document. It's one of the safest places. There aren't many hostel petty thieves that go through the trouble of scouring the belt on a pair of pants lying on the bed. Even in the worst-case scenario of an armed robbery, it's unlikely the thief will remember to ask for your belt. For a pick-pocketer, this hiding place is hard to detect and virtually impossible to get to. And, unless when you're asleep, your money will always be with you at all times.
---
5. Always Pack Earplugs
---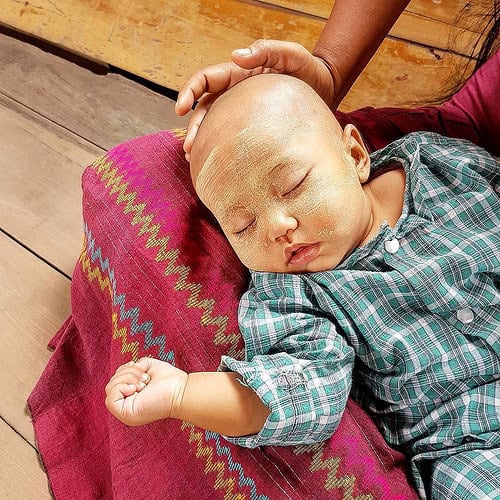 Always Pack Earplugs. Traveling is a true festival for our senses. Different scents, breathtaking views, exotic tastes, new sounds. However, what happens when we don't want these sounds? When we want to sleep in a room where someone is snoring? That moment that you need to focus on work? Or when we want to muffle the sound of a baby crying on a plane? Or when we're so exhausted that all we want is complete silence? Those are the times when we resort to the fantastic earplugs that give us the quiet we need or at least reduce the noises that disturb us.
There are different options available most of the light, small, and ideal to pack for our trips. The most common earplugs are made of silicon, but the ones that provide the best insulation are made of wax, sold in small boxes of 12. There's something magical about creating a barrier between our brain and a noisy environment, and it makes all the difference between a rough night and a sound sleep.
---
6. Don't Pack Anything You Can't Afford to Lose
---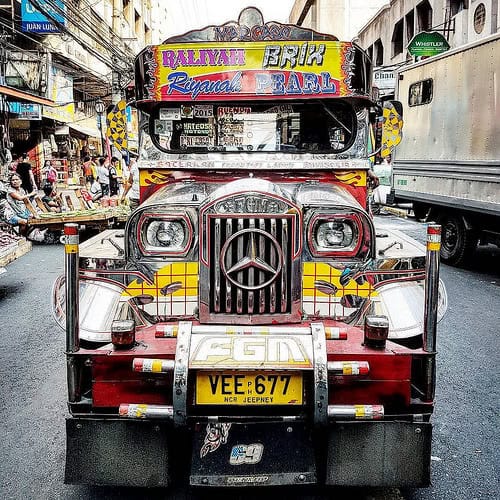 Don't Pack Anything You Can't Afford to Lose. Any serial traveler will tell you that losing stuff or getting them stolen comes with the territory.
In some ways more serious than others, almost all of us have lost something when traveling or were robbed somewhere in the world. Of course, these things are part of life, even when we're home.
But when you're traveling, the odds of something less fortunate happening are higher.
So, here's my advice: don't pack anything that you can't afford to lose, from an emotional or a financial point of view. I try packing things that I won't regret losing, no matter how much of a nuisance it might be.
Don't carry sentimental items or that top-range phone you saved for so long to buy. Remember, carry only things that won't have a big impact on you if you lose them.
That way you can relax, focusing more on all the wonderful experiences the world has in store for you and less on safety measures to secure your assets.
---
7. Keep in Mind that Things Can and Will Go Wrong
---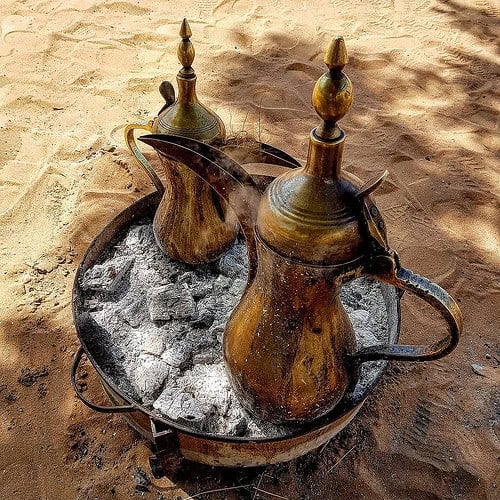 Keep in Mind that Things Can and Will Go Wrong. Let's keep it real: when you're planning for so many things, chances are some things will go wrong. Unexpected things that you can't control or predict.
Unpleasant surprises triggered by someone else's incompetence, or chance, or bad luck. Call it what you will, but never expect that everything is going to happen exactly according to plan.
If you're mentally prepared for the worst, you'll have a better reaction to whatever happens. And above all don't blame yourself. It happens to everyone.
---
8. Keep Several Records of Your Most Important Information
---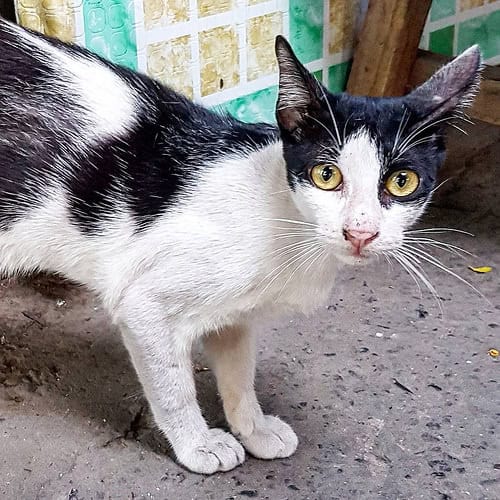 Keep Several Records of Your Most Important Information. When reaching a city, you're supposed to look for your host at a specific address, and you even kept his phone number in case something goes wrong. But where do you keep that information? In your email? A note on your smartphone? A page in your notebook? Wherever it is, it's best if you keep this information in more than one place. The more vital the information, the more records you should keep.
---
9. Ask Your Accommodation for Their Business Card
---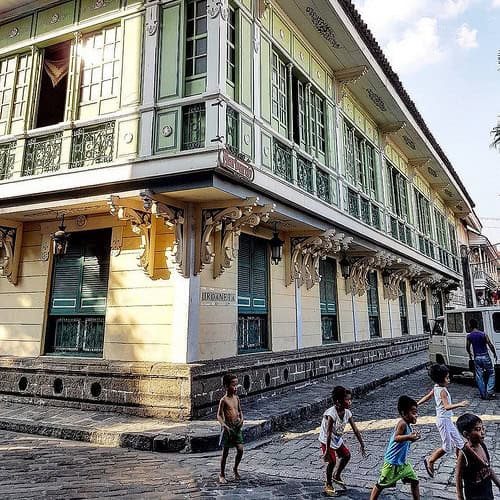 Ask Your Accommodation for Their Business Card. The moment you reach your accommodation, ask them for their business card. When you're out exploring the city you may need that information in case you get lost or want to take a taxi back to the hotel. It's also useful in case of an accident.
---
10. Make Sure All Your Photos Are Safe
---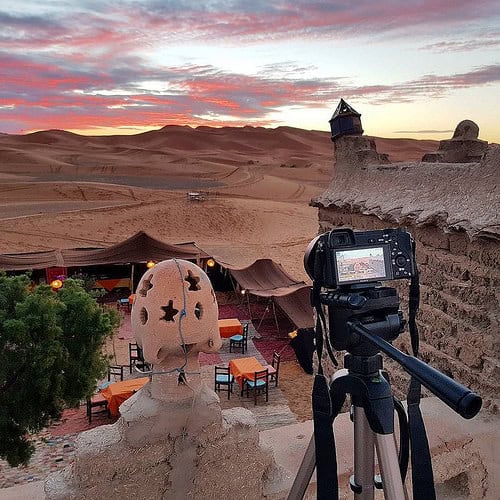 Make Sure All Your Photos Are Safe. Do you save your photos on your mobile phone? Just your mobile phone? Have you imagined how you'd feel if you'd lost all your pictures or if your camera got stolen say on your last day of a 6-month trip through Asia? It's best if you do all you can to prevent this from happening.
Your options depend on what photography gear you use. The pictures taken with a phone are smaller and easier to save than the ones made with a top-range SLR. In the first case, you should be fine using a pen drive or uploading the photos to a cloud system like Dropbox or Google Drive. If your photos are larger, the process is slightly more complicated: maybe the only way to save your photos is to carry an external hard drive or a small laptop, or both.
One of the methods I use the most is asking people I meet when traveling to keep a copy of my photos on their computers until I return home.
---
11. Grow the Habit of Checking Everything Before Checking Out
---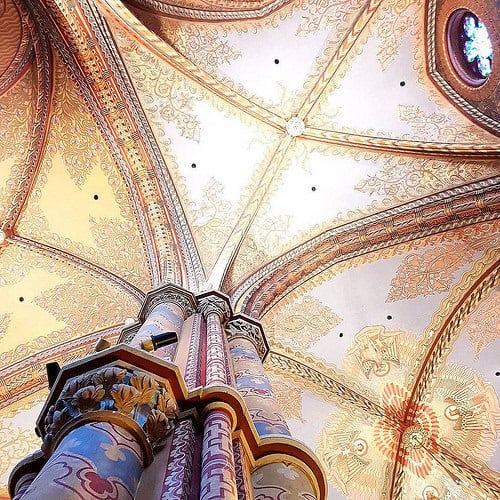 Grow the Habit of Checking Everything Before Checking Out. I don't know if there are statistics for these situations, but if there are I'm pretty sure most travel-related misplacements or losses happen when people check out of their hotels. Clothes under the bed covers, the wallet that fell behind the bed, the charger you left on the power outlet, the hygiene kit in the bathroom, the book on the table at the lounge area. Of course, we all take a quick look before closing the door but get used to checking everything thoroughly. Start with the places where it's more likely to leave something behind. Then double-check if all your most valuable items are properly packed.
In many cases, losing something that's not as valuable can be fixed. Maybe you can go back before leaving, or perhaps you were planning to return in a few days or weeks. But in other cases, especially when you're a flight away and in a faraway continent, there's no way to get those items back.
---
12. Use a Proper Travel Towel
---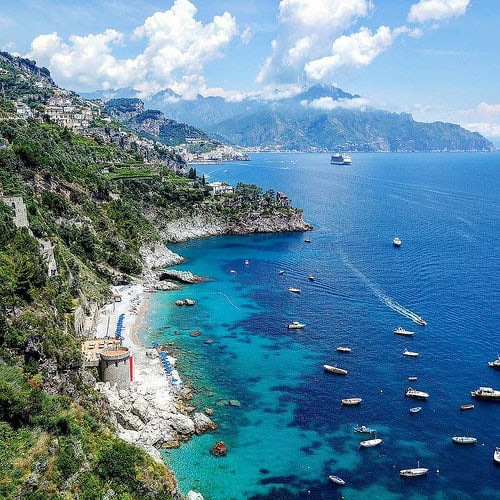 Use a Proper Travel Towel. I won't even suggest you pack a travel towel. Except on smaller trips where you're staying at hotels, you'll most likely need a towel. The problem is many travelers pack the kind of towel they use at home: big, heavy, and hard to dry. These days you can find synthetic fiber towels suitable for a traveler's needs, available in different sizes and easy to pack inside a backpack, that feel light on the shoulder, and that dry in a matter of minutes.
---
13. Don't Exchange Currency at a Country's Entry Point
---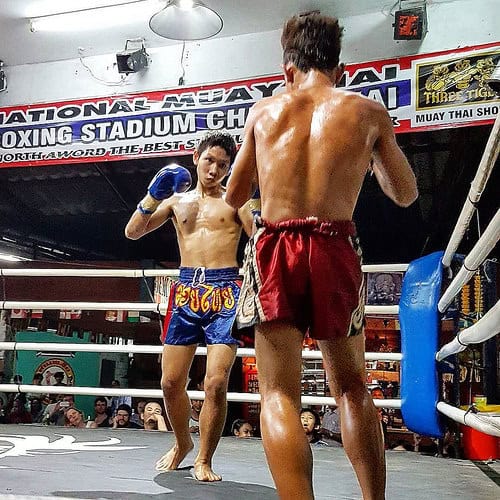 Don't Exchange Currency at a Country's Entry Point. Even if you don't trust ATMs or even if your destination requires you to exchange cash, try not to do it at a country's entry point. Of course, you'll need some money to pay for transportation and other first expenses. But, in general, the exchange rates at airports or international train stations don't benefit the customer. Research, ask around. But don't do most of your currency exchange on arrival, unless your research shows you it's best like it happens in most ground borders in Central America.
---
14. Learn to Deal with Not Having Internet
---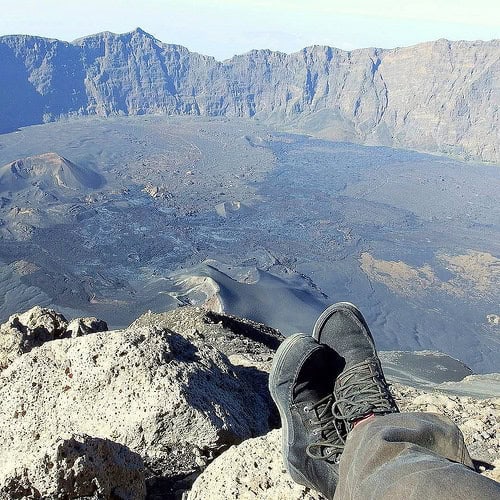 Learn to Deal with Not Having the Internet. The Internet plays an important role in our daily lives. We need it to communicate, to research, to entertain ourselves. But do we need it every day? Some people have become addicted to the Internet, and when they don't have it, they feel jumpy, impatient, lost, vulnerable. But it's possible, and easy, to go for long periods without any Internet access. Going back to the old pleasures of life is an art that once mastered is extremely rewarding: read a book, talk to a stranger, think, observe. Those are wonderful things you can do when you need to put the laptop or the phone aside.
---
15. If You're Leaving Early, Pack the Night Before
---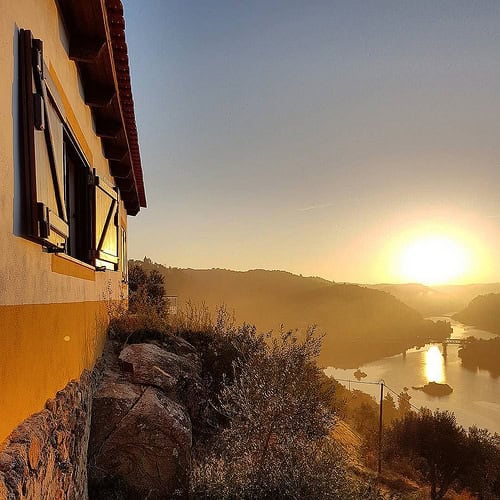 If You're Leaving Early, Pack the Night Before. It's happened to a lot of us: we're sound asleep at a hostel, and suddenly an alarm goes off. So far so good. Then it happens. The person starts packing everything inside a million plastic bags with that annoying sound. Turns the light on and off. Goes to the bathroom. Comes back. More plastic noises and zippers. Goes back into the bathroom. Turns on another light.
What about if we all pack what we can the night before (some things are inevitably last minute), apologize to our roommates in advance about the alarm that will go off at dawn, and go to bed ready to leave in the morning quickly and without making a sound? It's a win-win situation for everyone. We also reduce the chances of leaving something behind, that we can't see in a dark corner or because we're too sleepy to notice.
---
16. Use a notebook, really!
---
Use a notebook, really! There's the legendary Moleskine, but you don't have to spend so much money on a notebook. There are other similar products available that have the same purpose. A notebook is an ideal place to carry all the needed information about your travel plan, but it's also good to take notes of all the things you think you'll remember later but you won't. It's essential if you have a travel blog, but generally speaking, I bet you'll regret it if you don't keep track of your travel adventures in a notebook. You can do it on a computer, but it's just not the same thing. The laptop is not on all the time, and it feels different.
---
17. Get Lost in a New City
---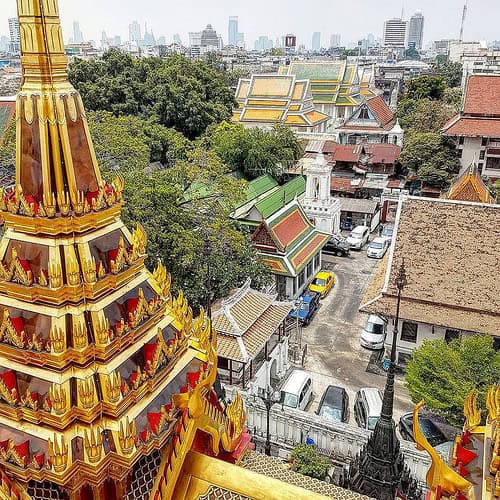 Get Lost in a New City. Literally. Wander, let yourself go, turn here and there without thinking twice, let yourself into unknown streets, exploring and leaving rational thoughts behind. You'll come across unexpected things. Some romantic nooks, maybe a mural, or an abandoned factory. Not all of your findings will be beautiful, but this should be about the experience, not finding beauty.
---
18. Get Up Early
---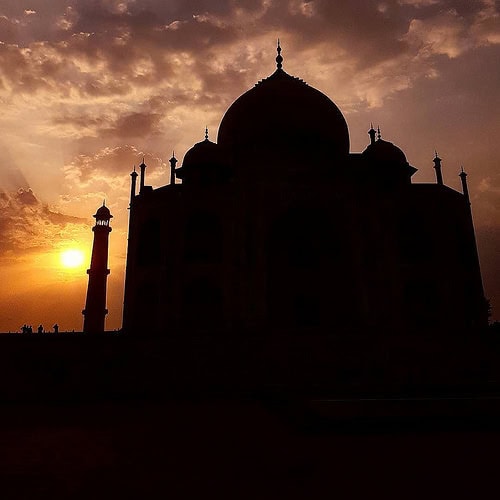 Get Up Early. Waking at the crack of dawn comes with two advantages. Firstly, assuming you enjoy photographing, the light at sunrise is one of the most fascinating lights, keeping steady until the sun is high in the sky. Secondly, and most important because at sunset you'll have similar light, you'll get to see the sights without the crowds of tourists. In some places that are both beautiful and touristy, that's extremely important like the historic centers of Prague or Antigua, Guatemala. What a difference it makes to visit those beautiful streets and to photograph them without the crowds.
---
19. Keep a Copy of Your Most Important Documents in the Cloud
---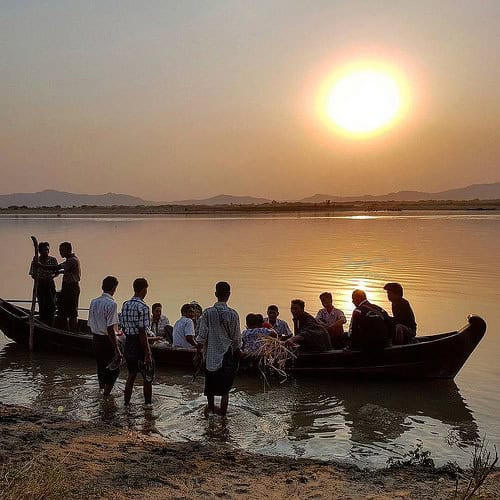 Keep a Copy of Your Most Important Documents in the Cloud. To make sure you'll be able to recover your most important documents in case something happens, keep a copy at a cloud system like Dropbox or Google Drive. You can also email them to yourself, using an email account like Gmail or Hotmail. That way, in case the worse happens, and you lose your passport, for example, it's easy to get a new travel document from your embassy. Other documents you should keep a copy of include rental car vouchers, boarding passes, and train e-tickets.
---
20. Carry a Mini-Pharmacy with You
---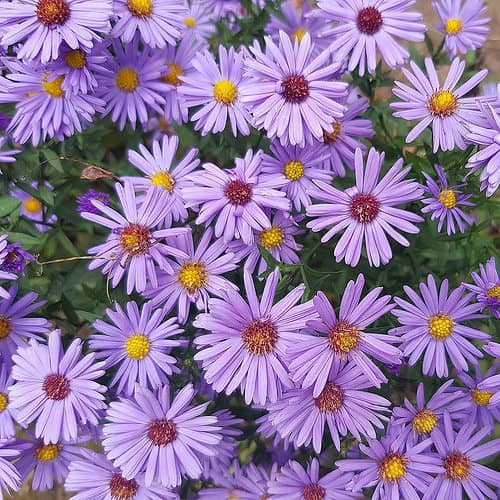 Carry a Mini-Pharmacy with You. Select a few medicines to take with you. Don't worry much about variety and quantity, unless, of course, you suffer from a chronic health condition. It's amazing how something so small can provide us with the relief we need at times. Each person has their concerns and is more vulnerable to specific changes, but here is my suggestion for a travel-size pharmacy: painkillers like Ibuprofen 600 for toothaches, headaches, and mild colds. Antihistamine for bug bites or unexpected allergic reactions. Diarrhea pills to prevent any accidents in a 15-hour train ride. Tablets for motion sickness for a more comfortable ferry trip, because you never know when you might need one. Nervous folks may want to include a mild sedative to take during stressful situations.
---
21. Carry an Extension Cord or a Multiple Entry Charger
---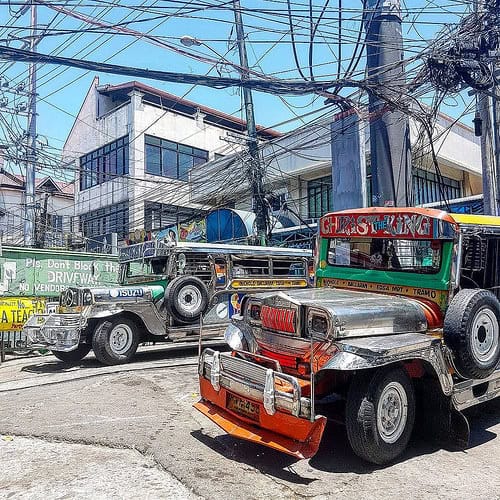 Carry an Extension Cord or a Multiple Entry Charger. Most of the time your room will only have one or two power outlets, but you need to charge your mobile phone, the camera battery, the laptop, and then the devices of your travel partner. In a dorm room at a hostel, things can get even uglier, with only one or two outlets for ten beds. An extension cord will solve your problems and also others'. Considering that you can now charge most devices via a USB port, carry a multiple entry charger with two, three, or even four entry points. Make sure it's powerful enough to charge all your devices because some of them don't have enough amps to do it.
---
22. Don't Forget the Plastic Bags
---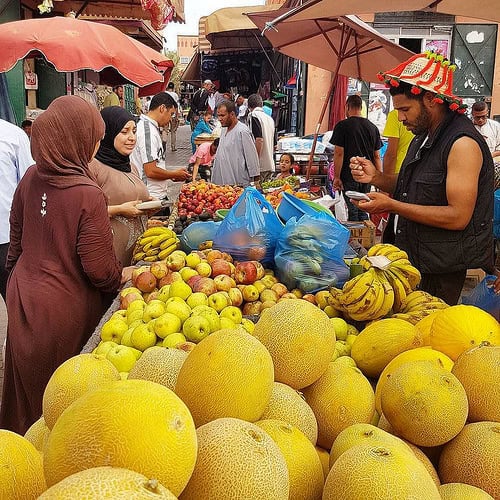 Don't Forget the Plastic Bags. Supermarket plastic bags are useful, light, and don't take up much space. Three or four neatly folded bags fit anywhere in your backpack and have multiple uses: after a few weeks on the road, maybe your shoes smell funny, and you won't have the guts to take them off at someone's house, with the smell spreading across the room while people give you the side-eye. Time to use a plastic bag. Laundry ends up frequently in one of these bags. They're also used to protect your most vulnerable items from the rain. Not to mention their initial purpose of carrying groceries. Lastly, they're also useful to organize things in your luggage like keeping chargers and cables together or books.
---
23. Dark Clothing vs Light Clothing
---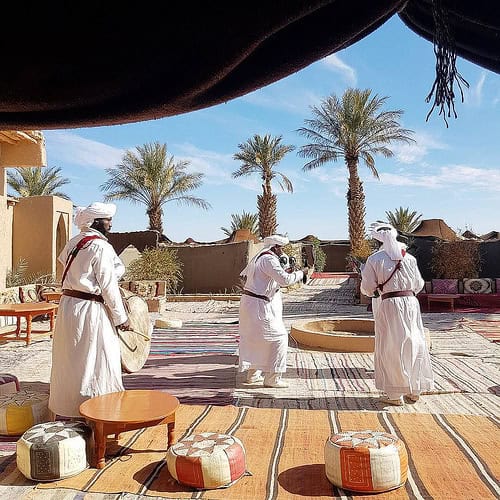 Dark Clothing vs Light Clothing. Unless you feel lucky, you'll usually do two separate laundry loads: one for your dark clothes and one for your light clothes. That's what everyone does. And that's why it's a good idea to pack only dark clothes (or only light clothes) when you're traveling for extensive periods. Doing your laundry at a hostel is expensive and often rushed, so you won't be able to do two loads. You'll probably have enough laundry for two loads anyway.
---
24. Keep Track of Your Finances
---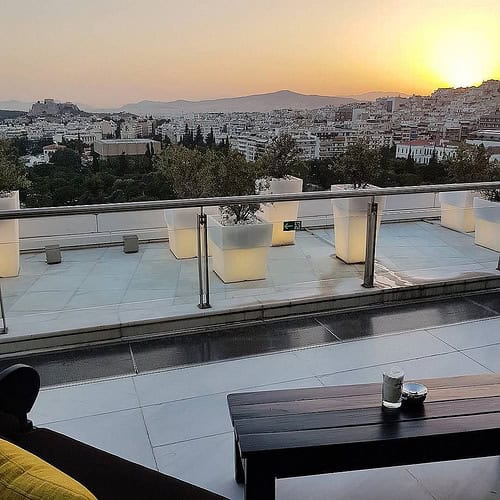 Keep Track of Your Finances. Losing track of your money is easy. At one point we can't even believe that's all we have left. Where did everything go? We imagine the worst possible scenarios that we lost it or got robbed, but that's hardly the case. The truth is if you don't keep track of your finances, it feels like money flies off your wallet. The traveler benefits if they establish a daily spend and keep track of all expenses to keep it under control. You can use a notebook or one of the many available phone apps for finances.
For several years I have been using the PRO version of Travel Money.
---
25. Get an Emergency Snack
---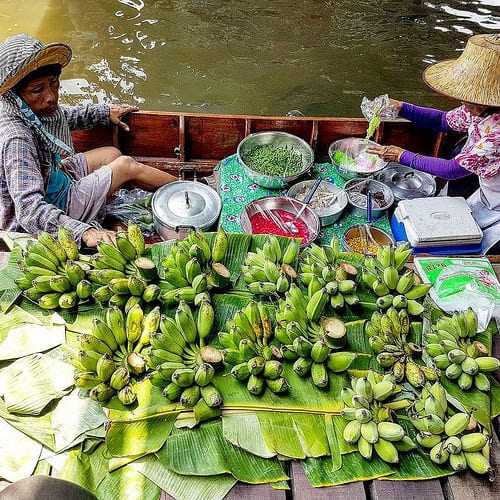 Get an Emergency Snack. Always expect the unexpected. A delayed flight, an out-of-service ATM, shops closed, a night out that lasted longer than anticipated. And in the middle of all those situations, you get hungry. It's always a good idea to keep an emergency snack on you. Something small, light, and with enough calories to keep you going. It's a small action that could save you a lot of unpleasantness.
26. Pack the Oldest Clothes in Your Wardrobe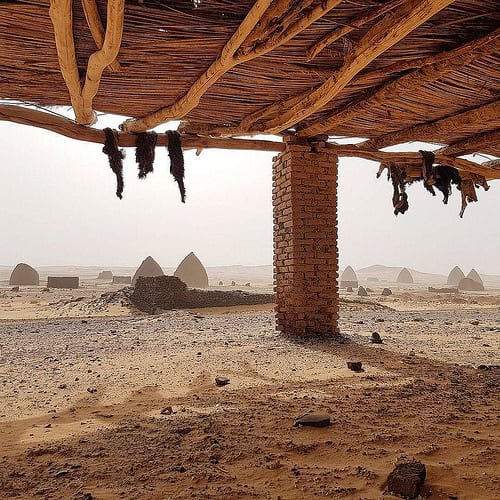 Why? First of all, because traveling is a dangerous activity for clothes. They go through a lot of wear and tear, in places with thorns and pointy rocks. Second of all, you can start throwing them in the trash on the last days of your trip instead of packing them in the laundry bag, and it's a weight off your shoulders. Thirdly, you can always shop for nice things along your trip, replacing the old clothes turned into rags.
27. Allow Yourself to Indulge in a nice hotel from Time to Time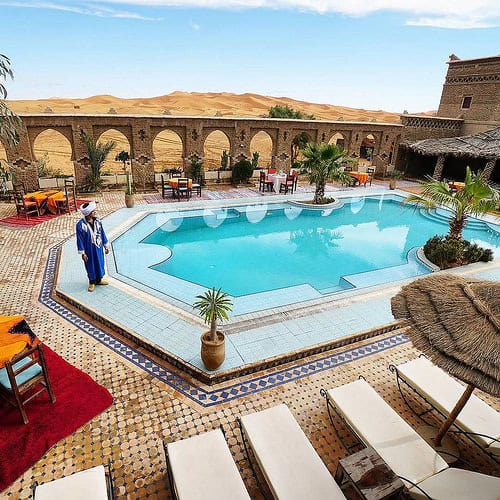 If you're traveling on a shoestring budget for a while, take some time to gift yourself something nice and slightly more expensive. After night after night sleeping in a hostel, staying in a private room at a hotel with some comfort it's excellent for the body and the soul. Or take a one-hour flight instead of that painfully long 15-hour bus trip.
28. Travel Light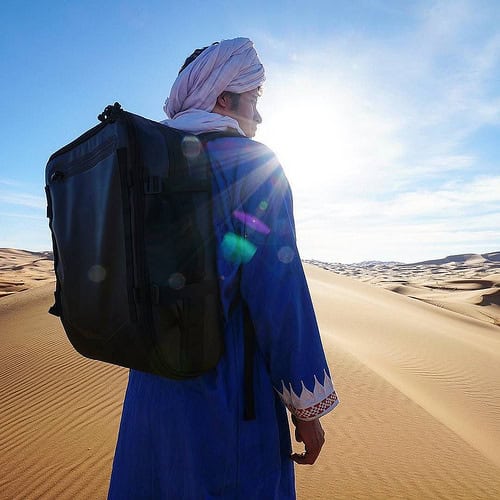 Learn to leave behind what's not essential for your trip. In fact, nothing is essential, but each person prioritizes different things. Work on your priority list, taking off items, volume, and weight. Ideally, you want to travel with a backpack that you don't need to check in on a flight or a bus. One that allows you to walk all day comfortably, making the best of layovers in new cities, and the free time between flights or between train trips. One that's not an issue when you need to check out at noon, but your trip isn't until 11 at night. One that's not an obstacle between you and a hike or a climb. There's nothing but benefits in packing everything you need inside a 20-liter backpack or less.
29. Take Care of Your Body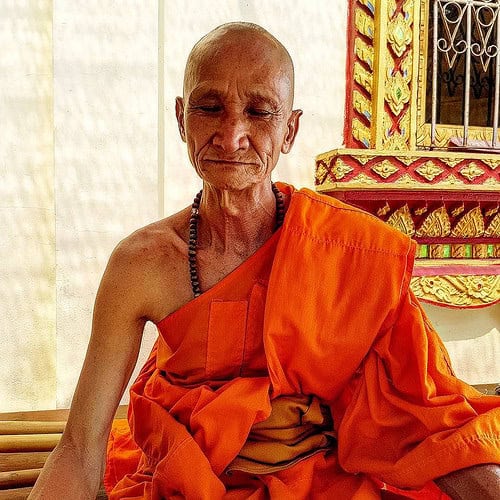 You'll feel better if you take care of your body often. And if you feel better, you'll enjoy your trip more. If you have a toothache, eating a chocolate bar could be the difference between a week of torture or days well spent. A long bus ride on a winding road is better after a good night sleep than with a hangover. Why suffer through sunburn after a walk in the desert if you could have worn a hat and sunscreen. Take good care of your body, follow the general advice and be mindful of your choices, and benefit from feeling good about yourself.
30. Avoid Restaurants with English Menus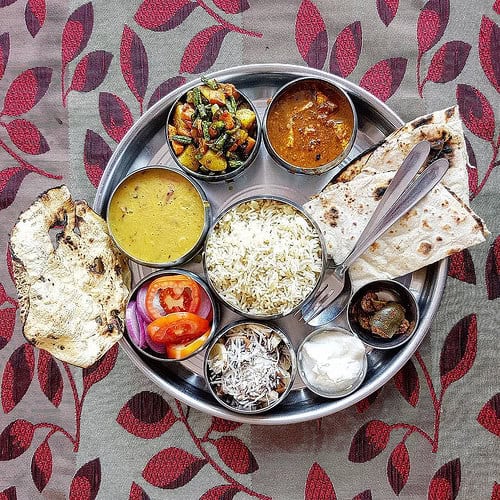 Especially the ones with signs that read "We speak English." Unless you're so tired, you don't mind paying a high price for the simpler alternative. You'll eat better and cheaper at local restaurants, that don't cater to money-spending tourists. Not to mention the priceless experience of having a meal among locals going about their daily routines.
31. Go On Free Tours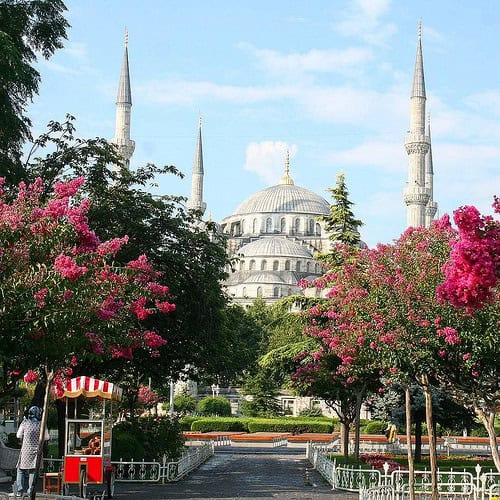 Free Tours are usually organized in the most touristy cities by companies or freelancers, following a simple concept: someone knows their city well and volunteers to take tourists on a tour for free. What's the catch? There isn't one. The traveler is expected to tip the guide in the end, but it's not mandatory. If you're wondering, around 5 Euros should be enough.
Free tours are usually geared toward young backpackers. They're an excellent way to get the first feel of a new place, especially in large cities. You can get an overview of the destination, clear some doubts with the guide and other people taking part on the tour, and make a note of the places you want to take a closer look. To find free tours, google "free tours London" for example.
32. Save Money by Going on a Picnic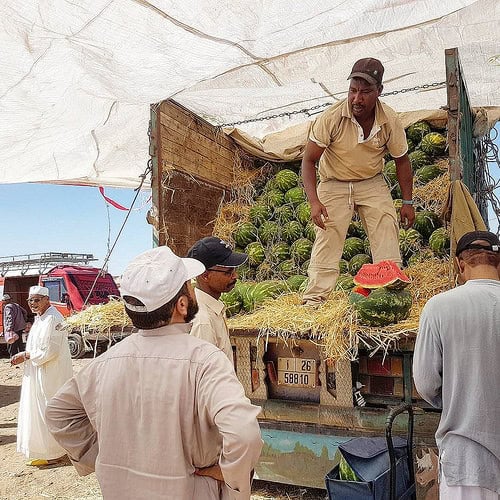 If you're traveling on a tight budget, go to a supermarket to buy supplies for a picnic instead of stopping for lunch at a restaurant. Make some sandwiches, boil some eggs, and pack a piece of fruit. Not only will you eat for a fraction of the price, but you'll save time by not having to wait for a menu, ordering, and waiting for your food. For a picnic, all you need is to find the perfect spot, sit, and have the cheap fast meal of your choice.
33. Look for Free Activities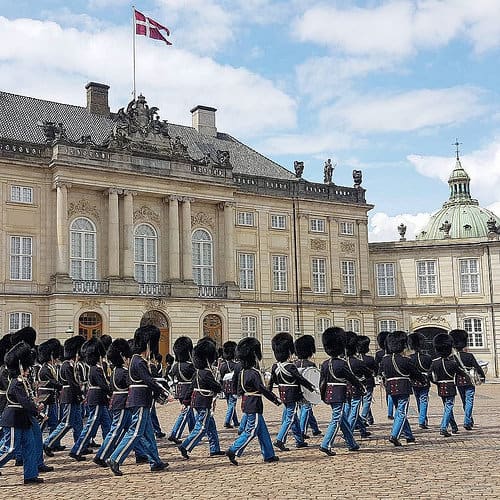 Do some research online before you reach a destination. We used to do this for typically expensive destinations, but with tourism growth in countries like Iran or Sri Lanka, sometimes you need to pay higher fees to visit the most popular tourist attractions. If you need to stay on budget, you can find interesting things to do without spending money. Even in places with an admission fee, in some days, schedules, and seasons tickets are free or reduced price.
That is the case with the Louvre Museum, for example, where tickets at the end of the day are sold with a discount. But there are similar cases in all cities. It benefits you to research and find out.
34. Use GPS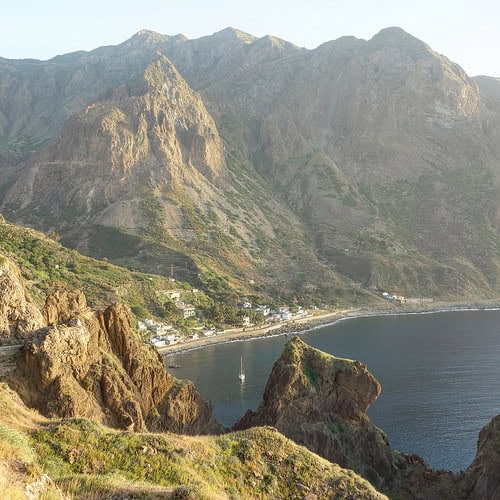 These days most mobile phones have inbuilt GPS. Use it. And not just to find your hotel. Let's imagine you're on the bus from the airport to the city center and, suddenly, long before you reach your destination you see a magnificent building or something else you'd like to visit. How do you find it later? You can try to memorize landmarks, street names, but it's not that easy. Unless you're using the GPS and pinpoint the exact location.
Use it to plan your trip, create a collection of points of interest, bus and train stations you're going to use, the museums you'd like to visit, where you'll sleep. Of course, some of them may already be on Google Maps but some may not.
For me, the best offline application for having free maps and without being connected to the Internet is Maps.me.
35. Leave to the Airport as Early as Possible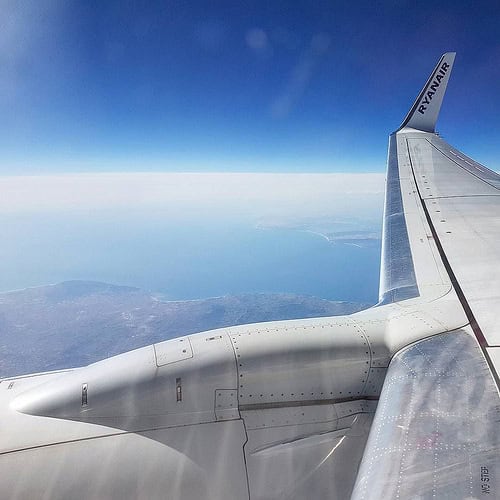 It's not hard to leave to the airport as early as possible to reach in time. Especially when you stop to think what will cost you if you miss that return flight from New Zealand. Of course, if we're talking about a local connection or a flight within Europe, there are fewer consequences, and I suggest you weigh being early against the effects of reaching too late. Keep in mind that unpredictable things can happen to us. Our bus might break down. The traffic could get worse because of an accident. The TSA lines at the airport could be huge.
36. Use a Good Selection of Travel Apps on Your Phone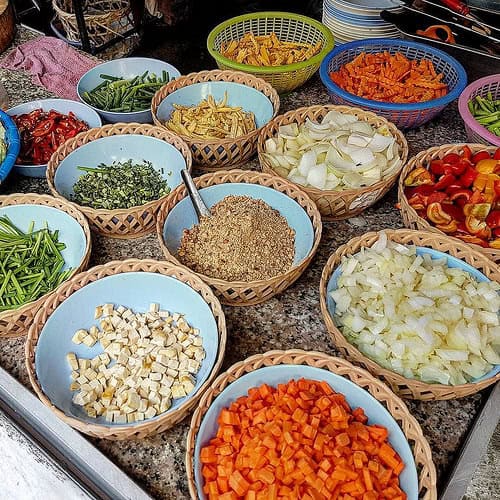 Each person will have their favorites, but there's a group of travel apps that everyone uses. Prices in a new currency could be confusing, especially when the conversion rate is something like 0.37 instead of 0.50. It's important to have an app that quickly converts currency, especially when you're in a new country every three days. Google Translate is also a valuable tool, especially since we've been able to use it offline (choose the languages you'll be using beforehand and download the files with the corresponding dictionaries). Not to mention how useful phone maps are, especially the ones we can use without an Internet connection. Then there are some free and paid travel guides, and specific apps like Booking.com, Hostelworld, AirBnB, or Skyscanner. Each traveler should consider their needs and turn their mobile phone into a powerful multi-use tool for travelers.
37. Check for Compatibilities…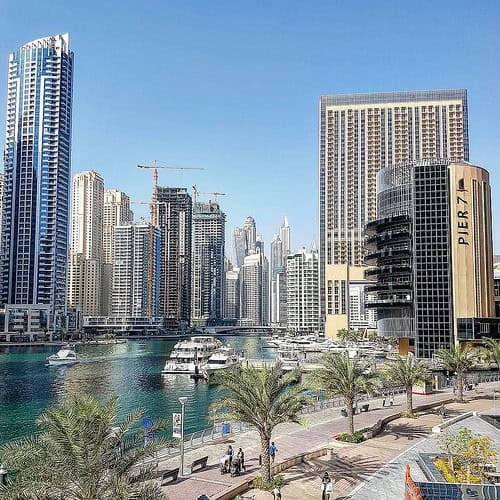 We all travel with a series of items we assume we can use wherever we are. But check for compatibilities first. Can we use our debit and credit cards in all countries we're traveling to? You might think that you can but for example in Cuba, São Tomé e Príncipe, and Iran you will really need cash because they don't take plastic. At least our plastic. Will the plugs in our chargers and devices fit all outlets while traveling? If they don't, and there's a good chance they won't, you need to pack a converter. Will our phones work? You might need to buy a local SIM card. There are countries where our SIM cards won't work at all.
38. Keep Your Friends and Family Posted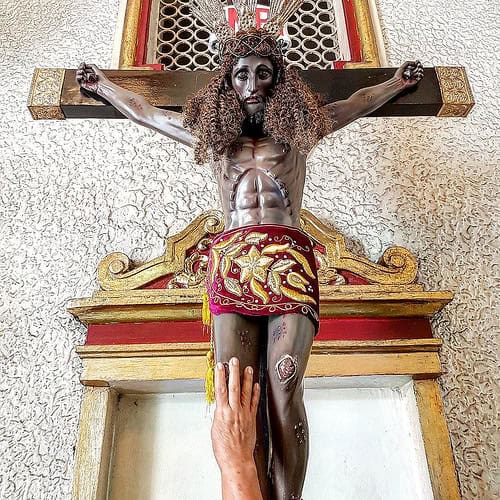 If you have a travel plan, give your closest friends and family a copy. Are you the kind of person that goes with the flow? Try to keep them up to date of your location and your activities, especially if you're traveling alone. If you're in an accident or faced with a severe problem, it will be easier to get the help you need as fast as possible.
39. Check All Visa Costs and Exit Fees in Advance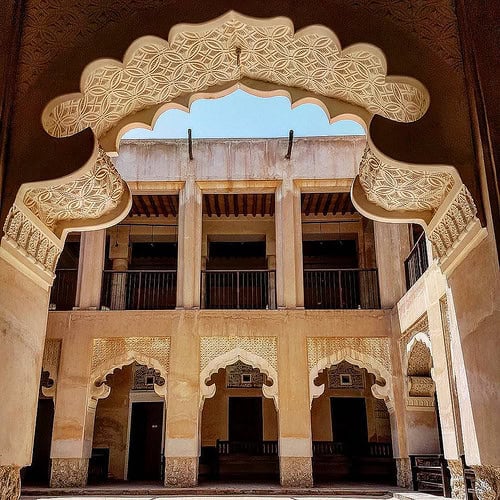 While for many countries you don't need to get a visa in advance, you might need to pay for one on arrival. And they don't accept all currencies. It's best to check beforehand what currency they take and how much will it cost. Also, keep in mind that they may refuse to accept marked or overused bills.
Likewise, you should check for exit fees. There's nothing as unpleasant as reaching the airport, without any local currency, to find out you have to pay to leave the country. Best case scenario, you'll have to exchange money at a very high rate. Worst case scenario, you'll lose the flight. Keep in mind that some exit fees are applied only to how you exit the country, and they could affect only airport borders.
40. Talk to Your Bank About Using Your Cards Abroad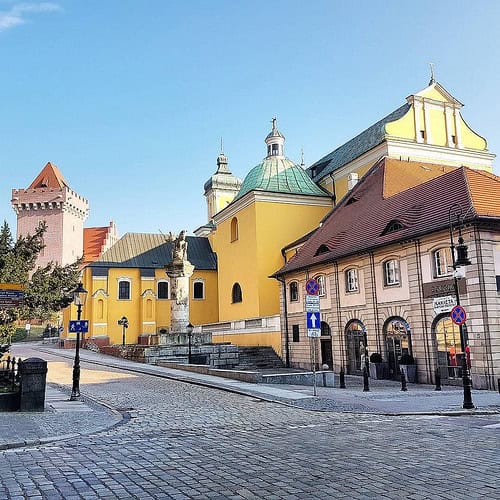 Some travelers find themselves with their credit and debit cards blocked by their banks because they're using them in remote locations. The bank flags these situations as potential fraud and immediately blocks the card. It's an inconvenience, to say the least. The last thing you want is to be in New Guinea, and you suddenly realize you can't access your funds, dealing with a situation that in many cases you can't solve. It's best to gather all relevant information before you leave and talk to your account manager to discuss what to do if something like this happens.
41. Find Out if There Are Any Special Events at the Places You'll Go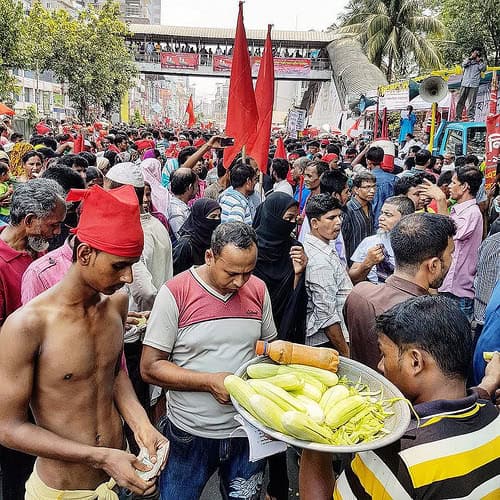 If you have a general outline of your travel plan, it's good to know if there'll be any special events at the places you're traveling to before you leave. Those can be special holidays, festivals, or one-time-only events. Some of them might be interesting, and you can miss out if you don't research your destination thoroughly. Besides, in some situations, it's worth changing your travel schedule to be at a specific location in time for one of those events.
On the other hand, if there's an event attracting people from all over the country and foreigners, it will be harder to find accommodation or an affordable flight or train ticket. If it's a massive event and you're not that into it, you'll want to avoid that destination around that time.
42. Check Your Passport Validity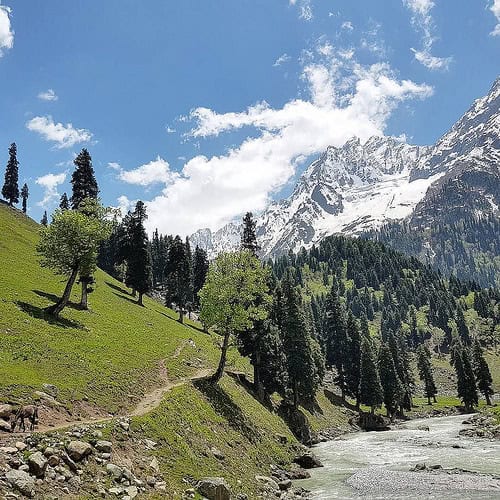 Despite the expiry date on your travel document, most countries demand a more long expiry date. Usually, six months from the date of arrival in the country. If you're traveling keep this in mind and, if needed, carry the new passport with you. Check how many blank pages you have on your passport and make sure there's enough room for all the visas and stamps you'll need.
43. Pack a Scarf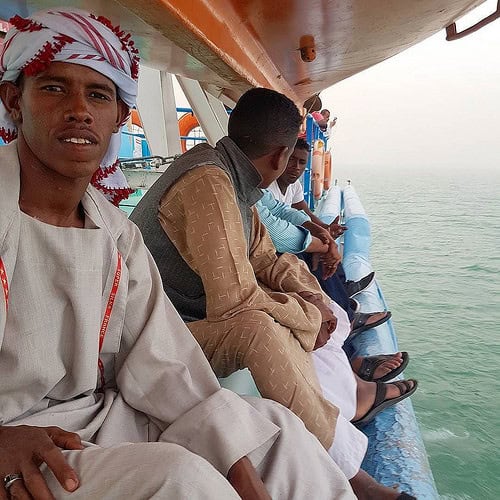 There are countless advantages of packing a scarf, or a Keffiyeh scarf, it's like a Swiss army knife for travelers, and it's incredibly light and small. You can use it to cover your eyes when sleeping, it protects your neck from the freezing mountain wind, it doubles as a hat in the scorching heat, and it doubles as a towel, an improvised belt, a bag, a pillow, a rope, and so much more.
44. Smile and Treat Locals Respectfully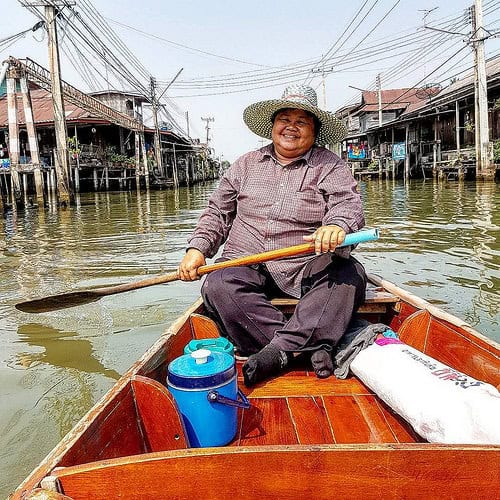 A smile is one of the few universal "words" that doesn't get lost in translation. It's a sign of friendship, of good intentions. As a traveler (and, well, as a person), you'll gain so much more just for smiling. Some people may react to it indifferently, but you'll never lose for smiling. And with a smile comes respect. It's amazing how many travelers, even young backpackers, treat people in the countries they deem inferior. If you replace your snobbish attitude with unpretentiousness, your disdain with respect, you'll reap what you sowed at the time you need the most, and so will they.
45. Talk to Border Patrol Officers in a Straightforward but Calm Manner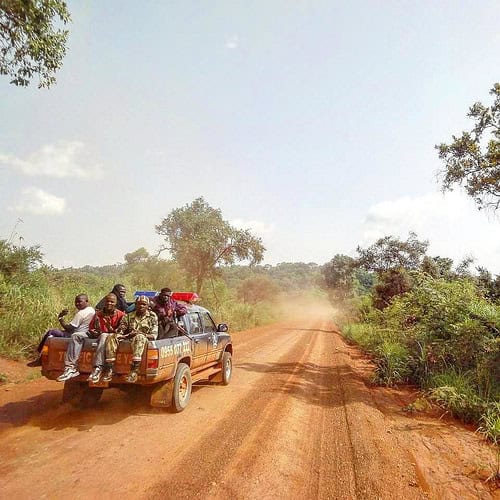 When entering a new country, you'll need to talk to at least one immigration or border patrol officer. It's convenient for you that the conversation flows in a way that pleases the officer. Especially in more complicated countries like the USA or Israel. To achieve that, you must talk in a balanced way, not too rude and not too friendly. Don't smile or laugh too much. Be friendly and answer all questions correctly. And never ever be aggressive.
46. Take Passport Type Photos with You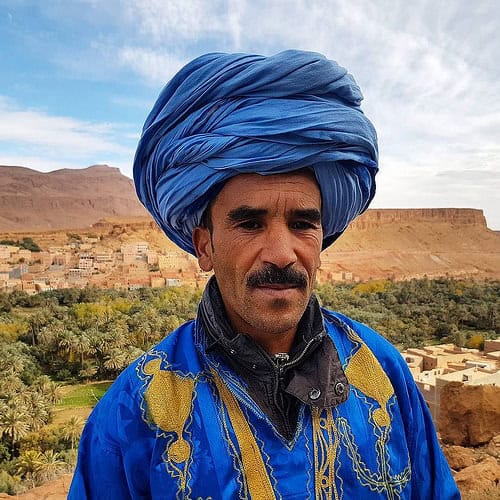 These photos are practically weightless and take up very little space, but they can come in handy when you least expect it. Maybe you'll have to cross a border where you need this type of photo, and they charge you a high fee for it. Or perhaps you're visiting a country where they request a photo for something surprising like buying a SIM card. Or perhaps you're visiting a remote community, and you'd like to give your picture as a souvenir to someone special. It's easy to carry, and it can be priceless in some situations.
47. Read About the Local Customs Before You Go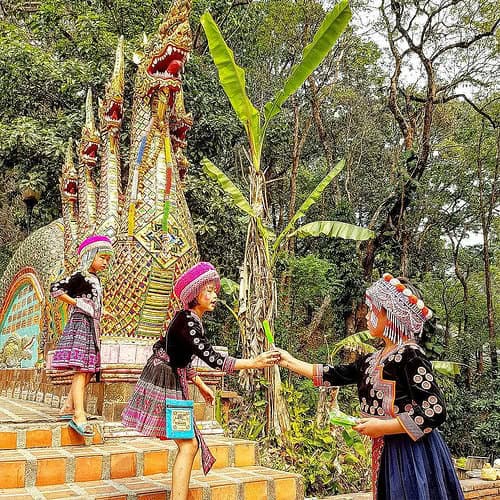 Although most people are tolerant of tourists, it's best if you learn about local etiquette so you don't do anything they might be considered offensive. As I said, most people are tolerant of tourists. They understand we come from different parts of the world and we don't mean to be disrespectful. We just don't know about certain local customs and habits. But some places are so remote, and people there aren't so used to foreigners, that they might react badly to these involuntary offenses. You'll really have to research and learn. Using your common sense is not enough. Some things that feel okay to us might be an insult in some cultures. Like eating with your left hand or crossing your legs when sitting.
48. Keep Safe from Pick-Pocketers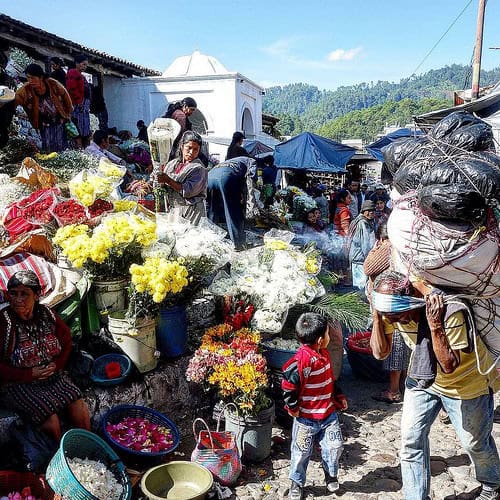 I'm sure you're thinking, "of course!" You and the thousands of people who fall victims of this type of crime every day. The truth is that they're out in the streets making their living at the expense of careless people, especially tourists. Don't think you can outsmart them. For a pick-pocketer, stealing is a way of life, and he's really very good at it. The best way to not give them a chance os to carry nothing worth stealing or very little. It's a peace of mind to know you don't have to mind the crowd around you inside a subway car on rush hour. Just because there's nothing on us to steal. Carry a small amount of cash, leave your wallet at the hotel, and don't carry everything in the same place. Keep credit cards, money, and a cheap mobile phone in separate locations.
49. Ask for Permission Before Photographing People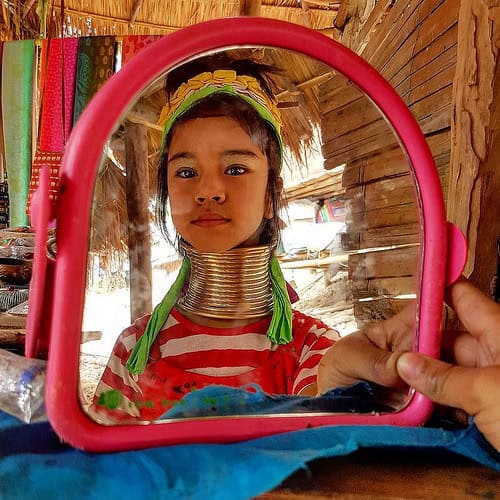 It's easier to ask someone if you can photograph them, even if it's just with a gesture than facing their anger when they realize you're sneaking a photo. In some cultures, it's even difficult to get permission. People don't want to be photographed for many personal beliefs and, in this case, you can still risk it, but you have to be discreet — not look at the camera, pointing the camera at a crowd, and making sure the flash is off. But this is the last resort if you really need that shot. Always ask. Beware that some people might charge you for a picture. Try to be very clear about it or get ready for a different kind of wrath.
50. Get Used to Packing a Roll of Toilet Paper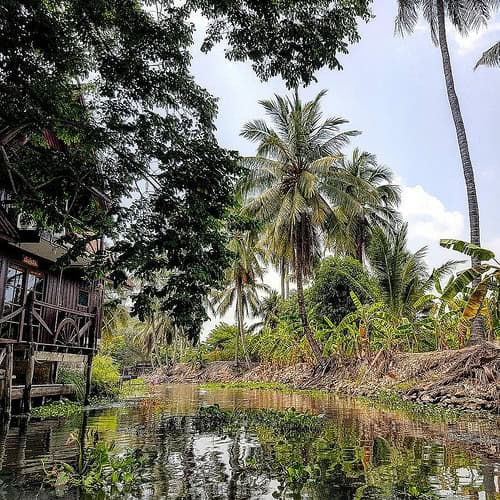 It seems obvious, but I'm sure some people don't remember the importance of having a roll of toilet paper with them at all times or at least a decent amount. Because it's light and doesn't take up much space after you compress it, you can take one from home. Then, while traveling, pack it inside your everyday backpack. You never know when you'll need it. Don't assume that public restrooms, even the ones at restaurants, have toilet paper available.
51. Take photos of yourself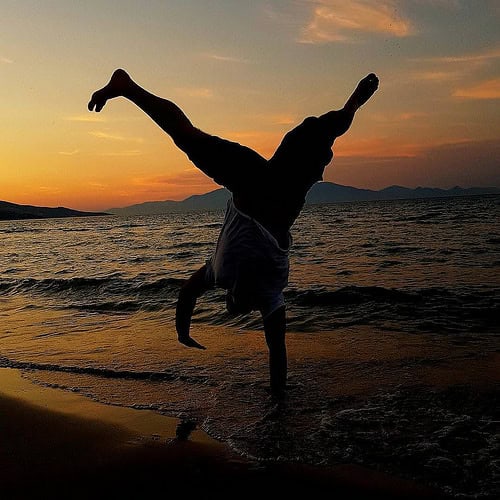 You probably have this habit already, but it's easy to forget to take pictures of yourself especially if you're a solo traveler. You can't work around this later. If you're not the selfie type, lend someone your camera and ask them to take your picture. If you don't have a camera and happen to meet some people along the way, ask them to email you any photos you've taken together.
52. Pack Slippers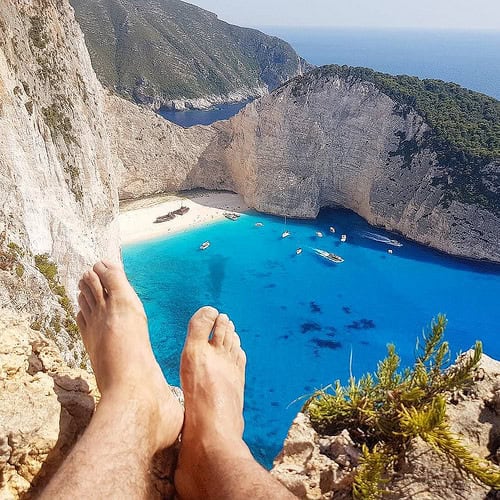 It doesn't matter if you're a man or a woman. Rubber slippers are an essential tool for all travelers. Especially if you're traveling to warm destinations. They're light, and they fit well inside a backpack. They're priceless to wear in the showers used by many people, they feel good on your feet after a hike wearing hiking boots or after a long haul flight, they're great to wear while exploring a city slowly. And they're cheap. You might not pack a pair, but buy one at your destination.
53. Make the Best of Layovers to Visit More Places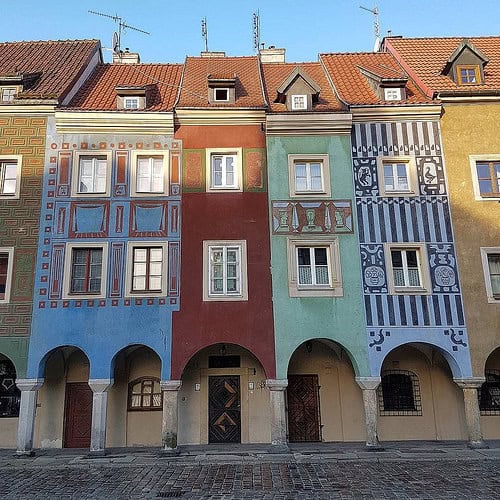 Whether you're flying or traveling by train, remember that every time you change flights or trains, it's an opportunity to visit a new place. Try to make the best of layovers by having enough time between them to explore. If you can't travel light, look for lockers where you can store your main luggage for a few hours, carrying your smaller backpack with your valuable items.