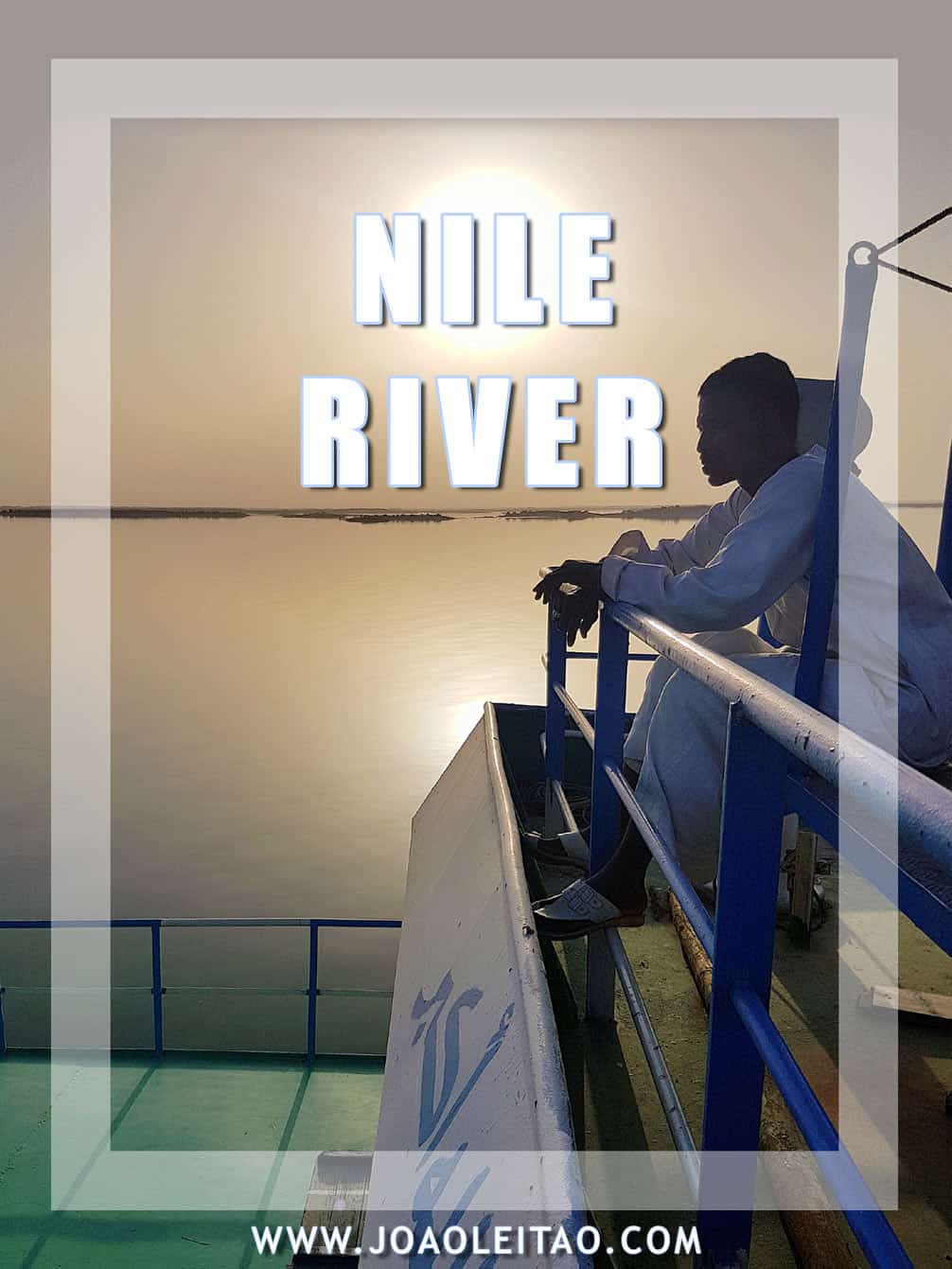 Some journeys stay permanently in our minds. No matter how many years more you accumulate on the road, specific adventures stay in our memory as the best travel experiences.
I love to travel by boat. It doesn't matter if traveling in the Amazing River, exploring the Galapagos, or an expedition to Antarctica. All of my previous boat trips were unforgettable. Going from Egypt to Sudan by boat holds a significant place in my most important personal journeys.
Crossing from Egypt to Sudan can be done on a regular bus trip. But there were times that you couldn't just take a bus ride and travel all the way from Egypt to Sudan.
Consequently, the longer, and more expensive boat trip from Egypt to Sudan is becoming neglected by local people, and probably in the near future, this journey will be gone forever.
Perfectly knowing that I could cross the border from Egypt to Sudan overland, I still decided to make the legendary trip up the Nile River from Aswan to Wadi Halfa.
---
Boat vs. Bus
---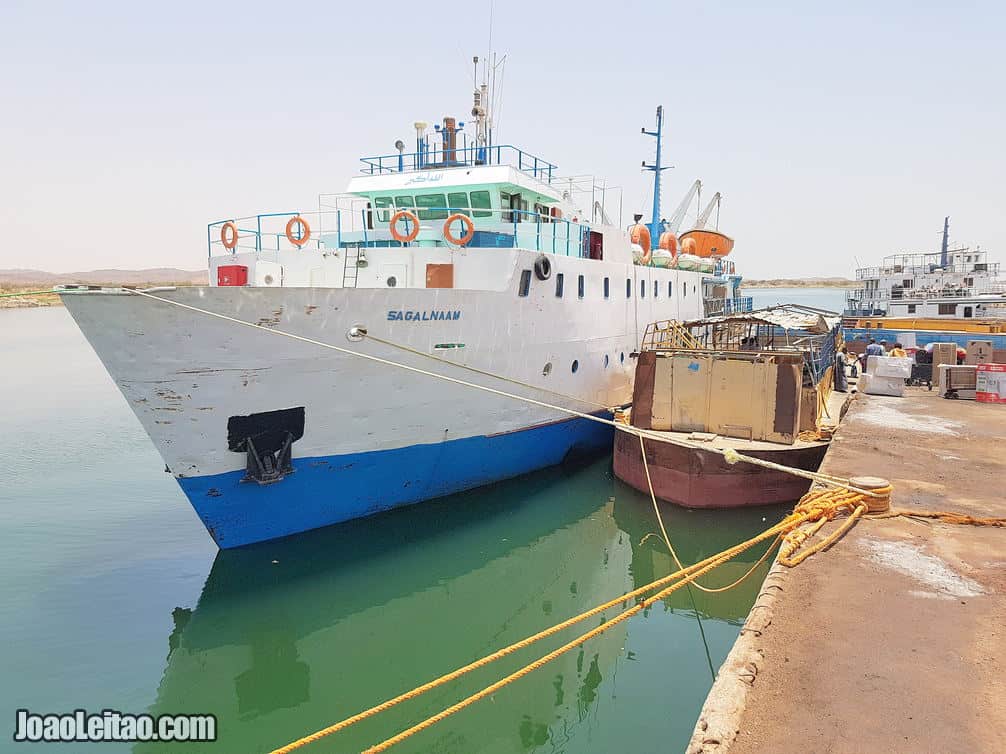 By boat: Weekly departures. Price about 29 Euros (port entrance fee + boat ticket). The duration of the trip is around 20 hours. You make the passport formalities and get stamped at Aswan port for Egypt and on the boat for Sudan.
By bus: Daily buses. Price about 19 Euros (bus + ferry boat). The duration of the trip is around 14 hours. You make the passport formalities and get stamped at the border of Egypt and furthermore ahead in Sudan.
---
Sudan visa in Aswan
---
A tourist visa is required to enter Sudan for most nationalities. The most complex issue about this journey is conciliating the moment you get your Sudanese visa with the weekly boat departure. This means that depending on the day you get your visa, you might need to stay in Aswan for a couple of days before you embark.
Also, the exact day of departure always changes. My boat departed on a Wednesday, but usually, it used to leave every Thursday. Nowadays it seems to be leaving every Sunday. So I stayed four nights in Aswan before being able to go to Sudan.
I delivered all the necessary documents to the Sudanese Consulate in Aswan on Monday at 9 am. I got my visa on Wednesday.
Don't forget to bring:
Your passport:
A copy of your passport;
A copy of your Egyptian visa;
2 passport-sized photos;
$50 USD (It seems the visa price increased to $150 USD).
---
Boat leaving & Closed consulate
---
Now, the two tricky things were that I got my visa on the same day the boat was leaving, and, the day that the consulate was closed. The friendly lady at the consulate guaranteed that although the office would be closed, I was going to get my visa.
When I got there on Wednesday morning the guard just told me to go away because the consulate was closed. I was able to explain my situation and trying to be as friendly and convincing as possible, he went inside to ask if there was any visa waiting to be picked up. I got my passport and the Sudan visa sticker and I was ready to leave.
Since it was on the way, and I still had a couple of hours, I profited to visit Philae Island before heading to the port. It was nice to return to Philae after a decade of absence when I was in Egypt back in 2008.
---
The trip
---
The boat trip from Aswan to Wadi Halfa was amazing and memorable. I arrived at Aswan Port around 12 pm, and the boat left around 3 pm. You need time to fill up some papers with the police, go thru passport formalities and getting yourself a boat ticket to Sudan.
Although I had my place in the lower deck, I decided to make my trip in the upper open deck of the boat. I even slept outside, as many local people did also. Around 5:30 am we reached the Great Temple of Abu Simbel.
People on the boat are very friendly and curious. Most locals want to take selfies with foreigners and you're often offered tea and cookies. The boat reached Wadi Halfa at 10:00 the next day. On the boat, there was also a foreign solo traveler, on her way to Sudan.
Don't forget:
Get to Aswan beforehand;
You need to know the exact day the boat leaves;
You need 2 to 7 days to get your Visa issued;
It seems the visa price went up. It might now cost $150 USD;
Be friendly at the consulate;
Some times people are refused visa processing in Aswan and have to go to Cairo;
Get to the port a few hours in advance;
People are very friendly and most want to take selfies with you. Be patient and kind;
Very easy passport formalities and Egypt departure stamp at Aswan port;
Very easy passport formalities and Sudan arrival stamp inside the boat. You have to deliver your passport and they will give it back to you when arriving at Wadi Halfa. Confirm your stamp before you go out of the boat.
Personal insight: Some people find it strange how I got my Sudan visa in 48 hours. First of all, I go by speaking Arabic. Secondly, I see reports of people going to the consulate, being arrogant and demanding a visa. Well, things don't work that way. Reasonably, the service they provide will most likely depend on the way you approach people and how friendly you are. Your issue will be resolved as their personal goal and as a favor rather than a service. Thirdly, if you cause a good impression, people will be honored to make your situation happen. Concluding that, If you boss around being rude and demanding things, you will probably be sent to Cairo embassy.
---
Step by Step from Aswan to Wadi Halfa
---
Aswan hotel check-out. I stayed for 4 nights for free at Hapi Hotel.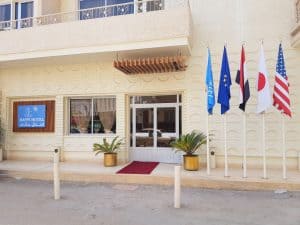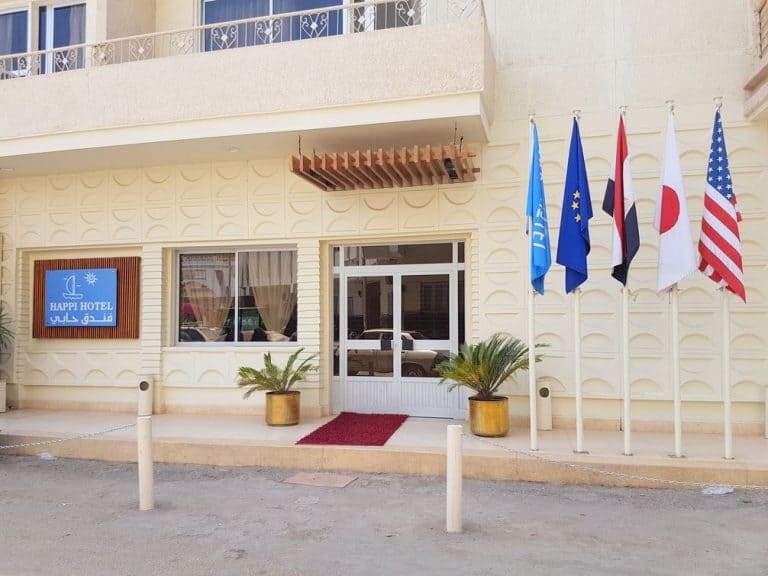 Arrival to Sudanese Consulate. The office was closed so I had to convince the guard to go inside and pick up my visa.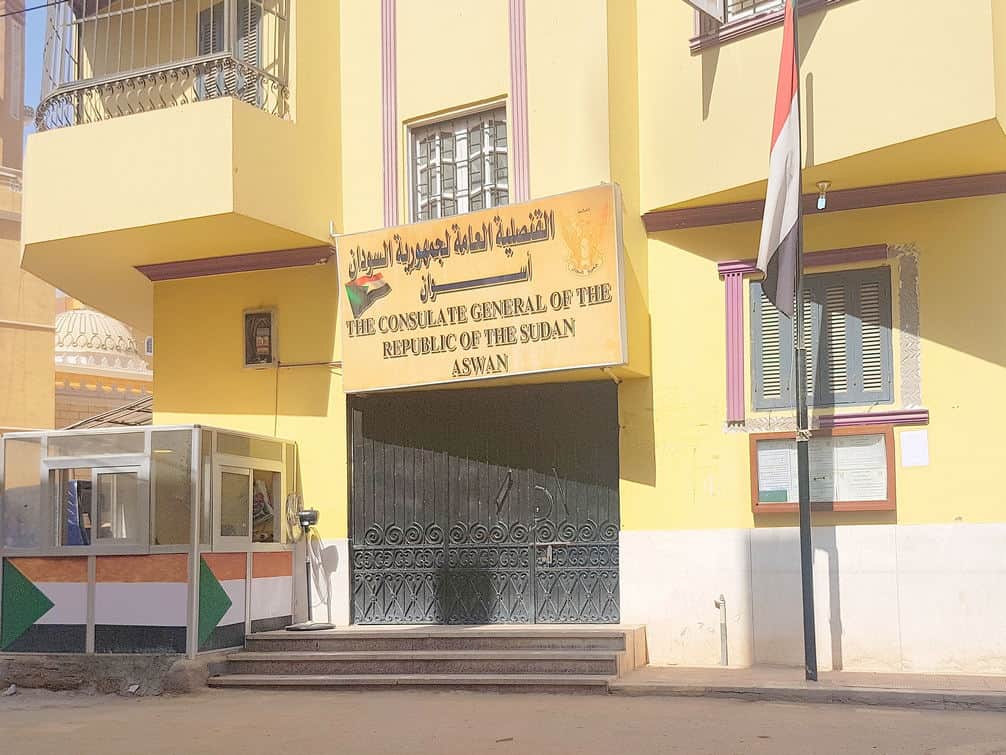 Receiving the visa to Sudan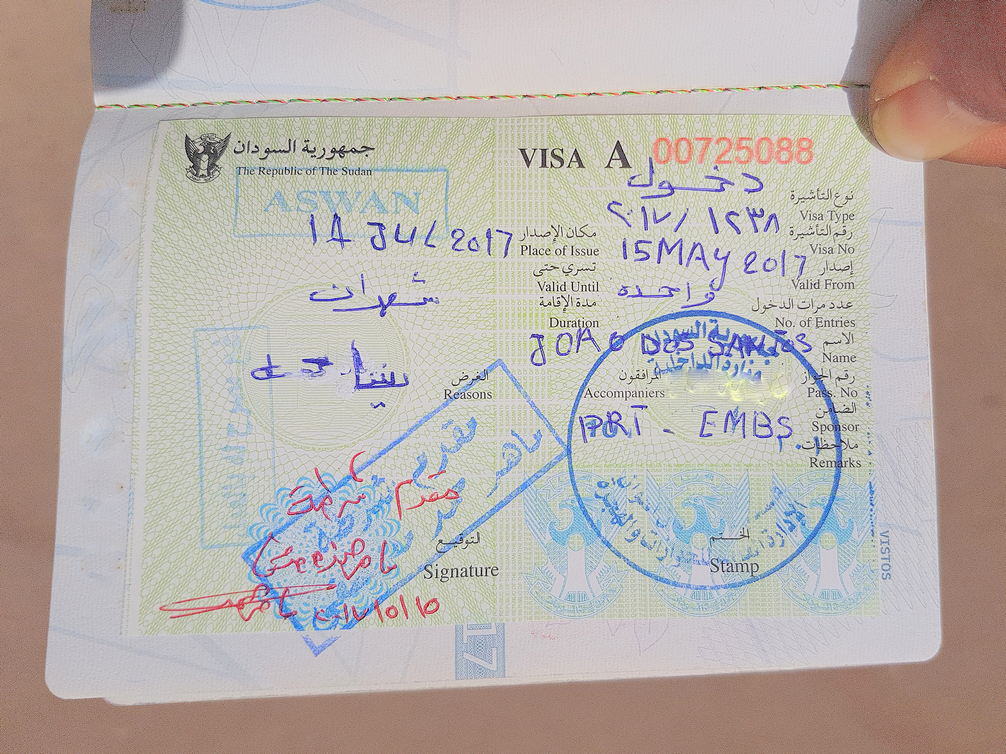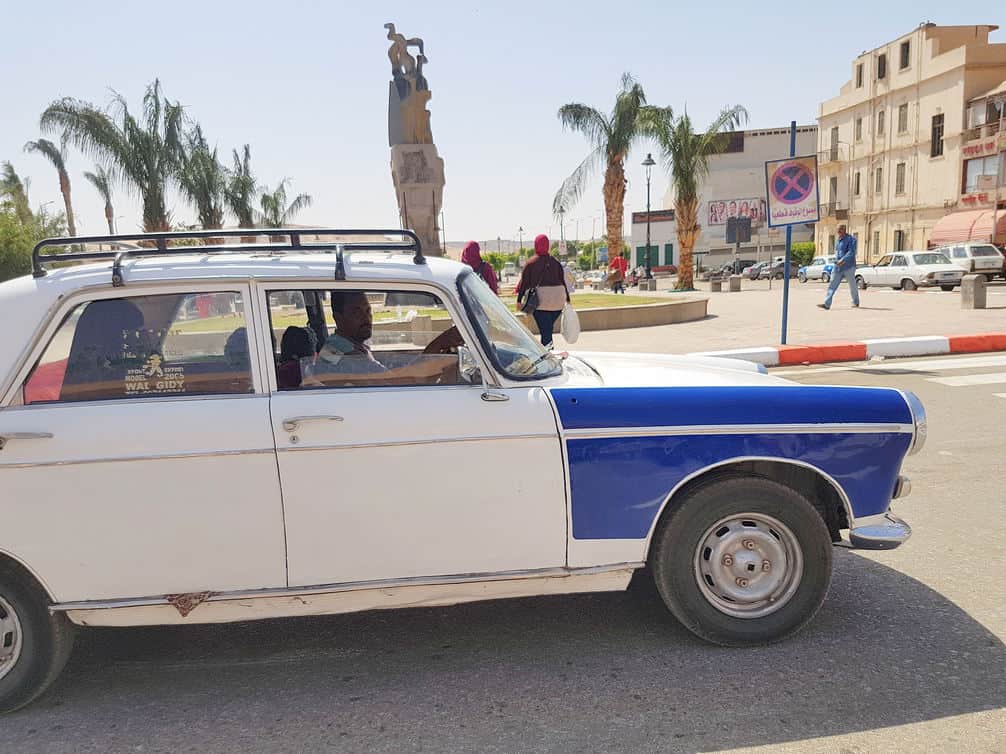 Buying Philae Temple ticket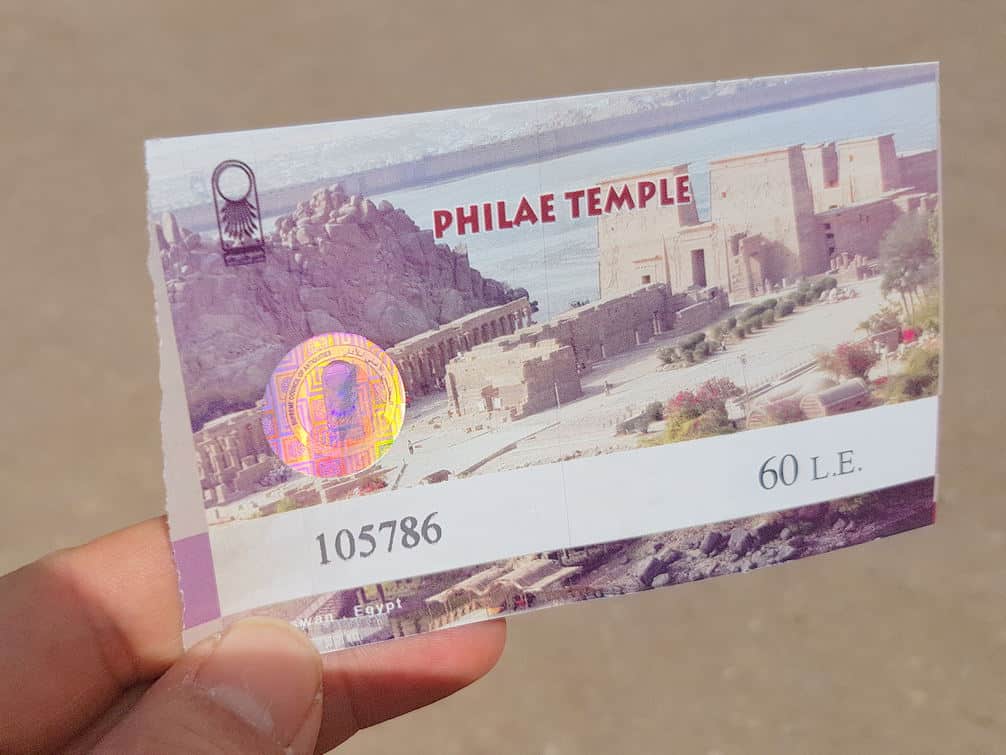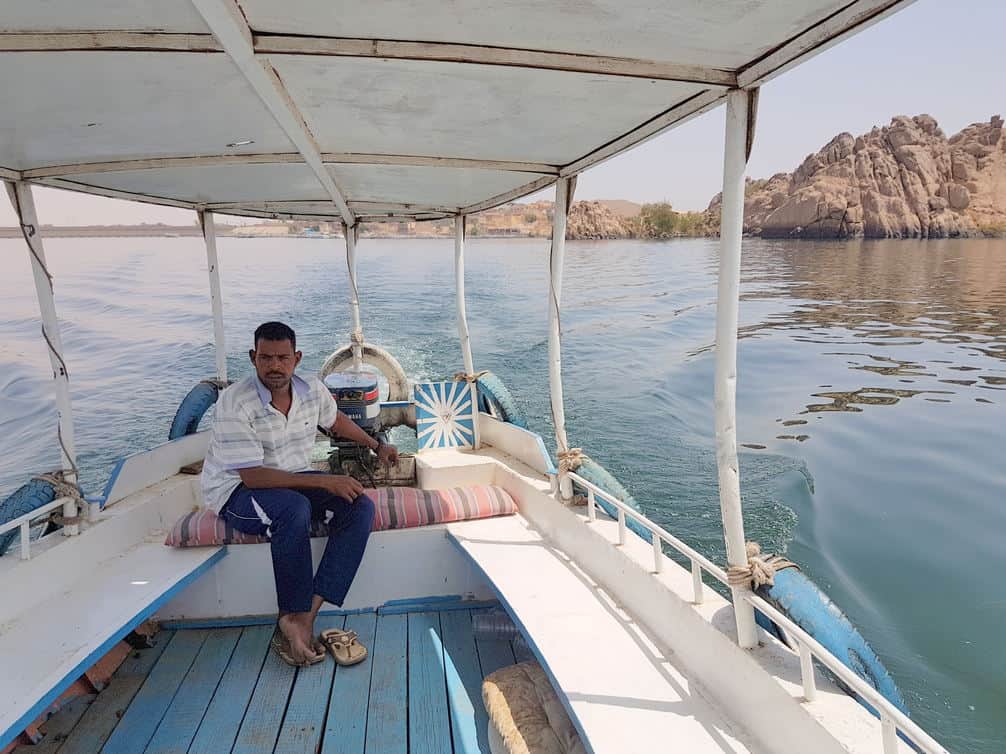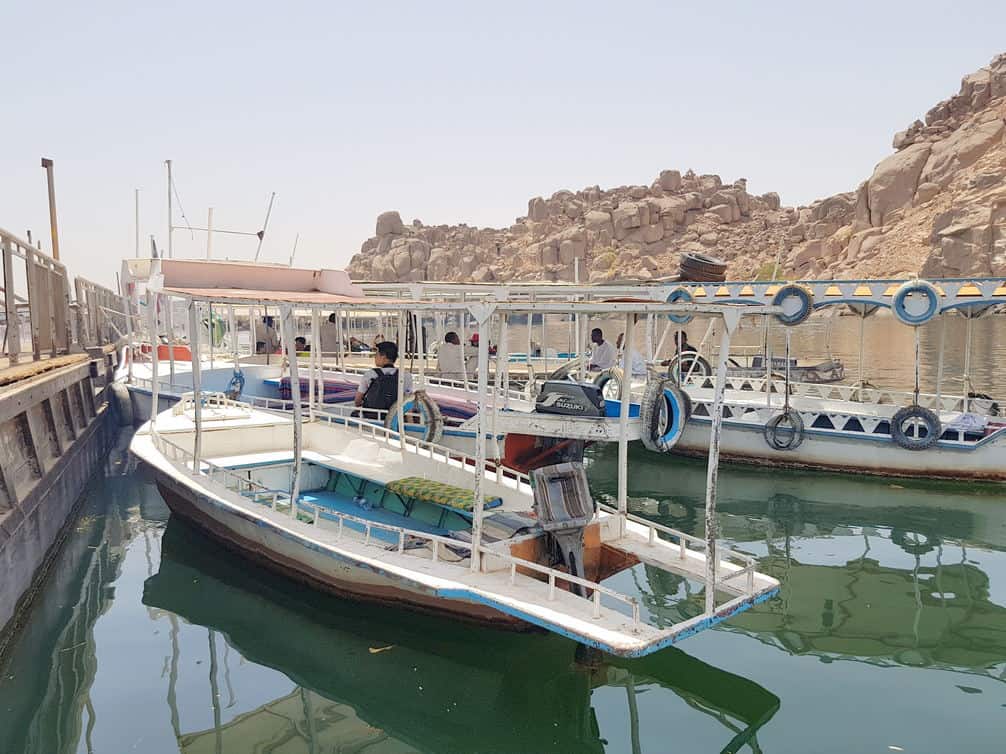 The main temple of Philae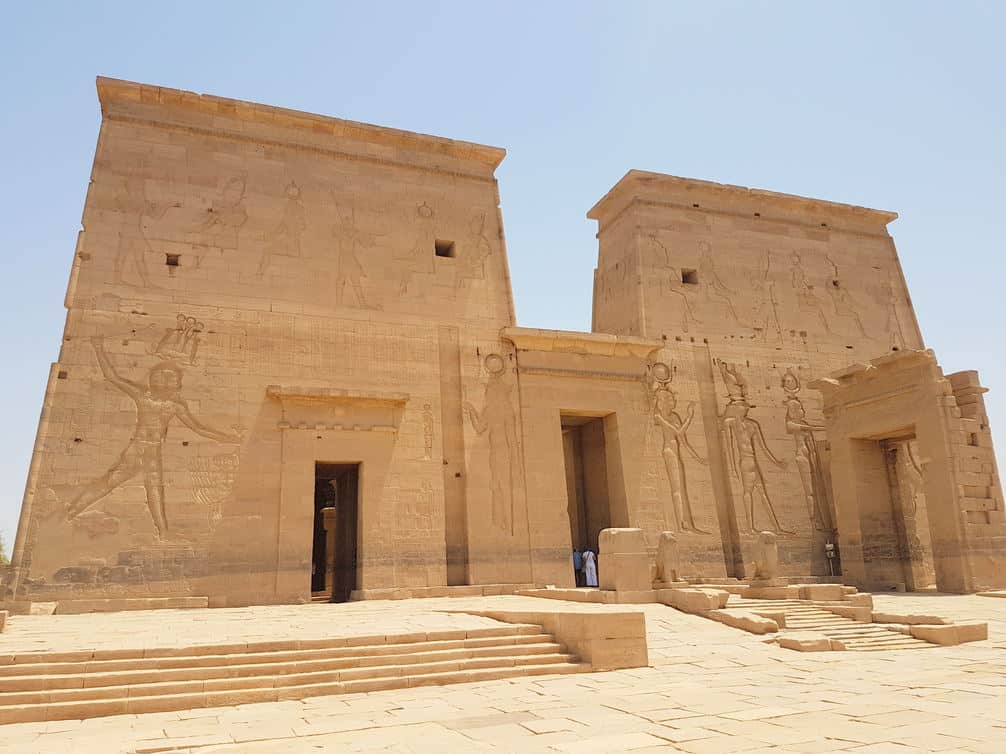 Departure from Philae Island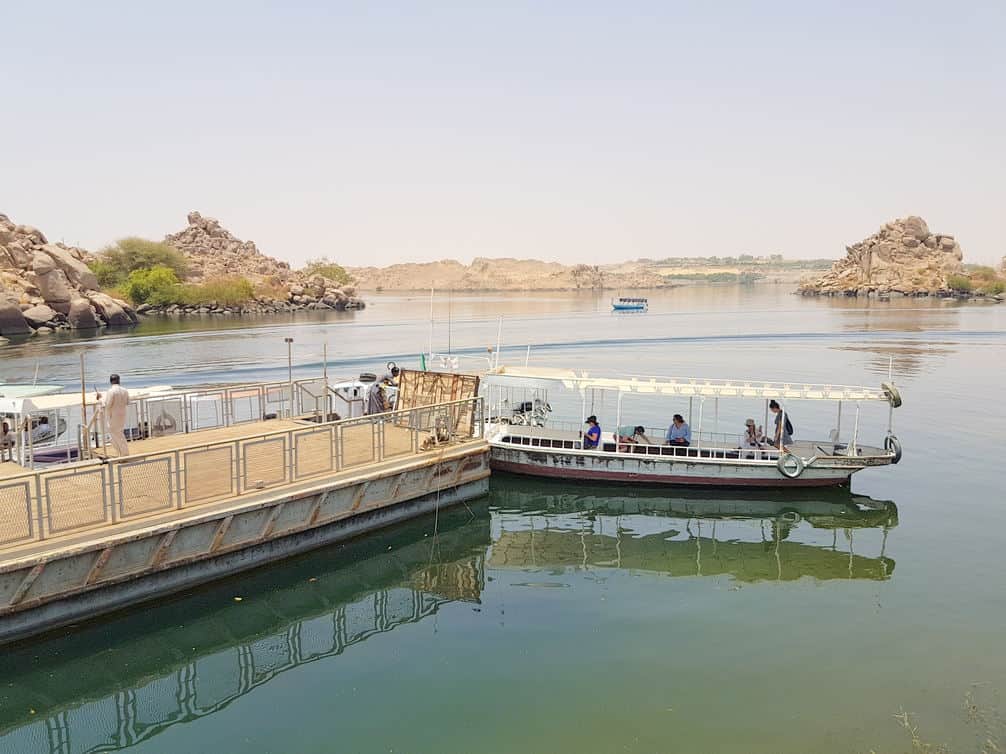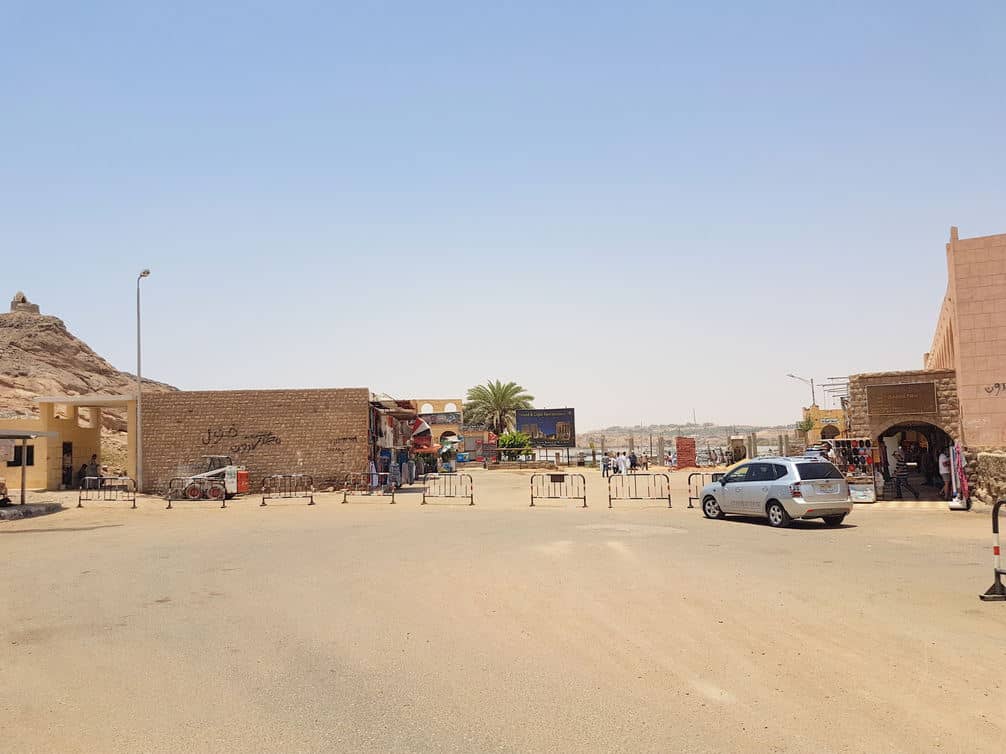 Arrival to the port. This is a very busy place so there's a ticket fee to go inside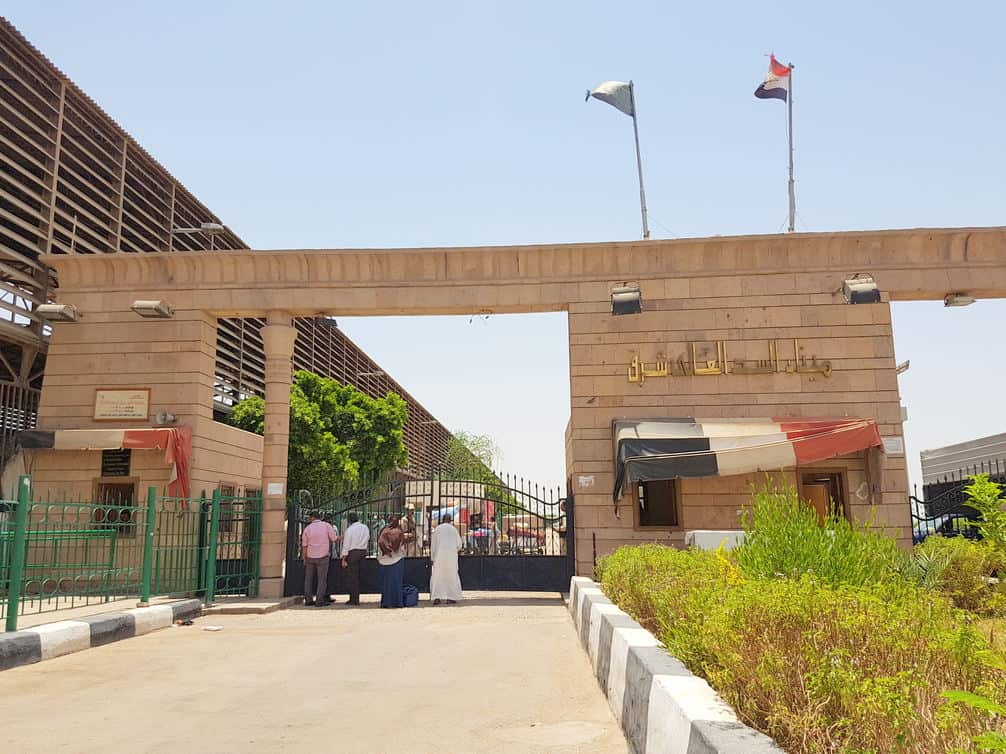 Filling up the departure immigration card. There's a departure tax payment for stamping the passport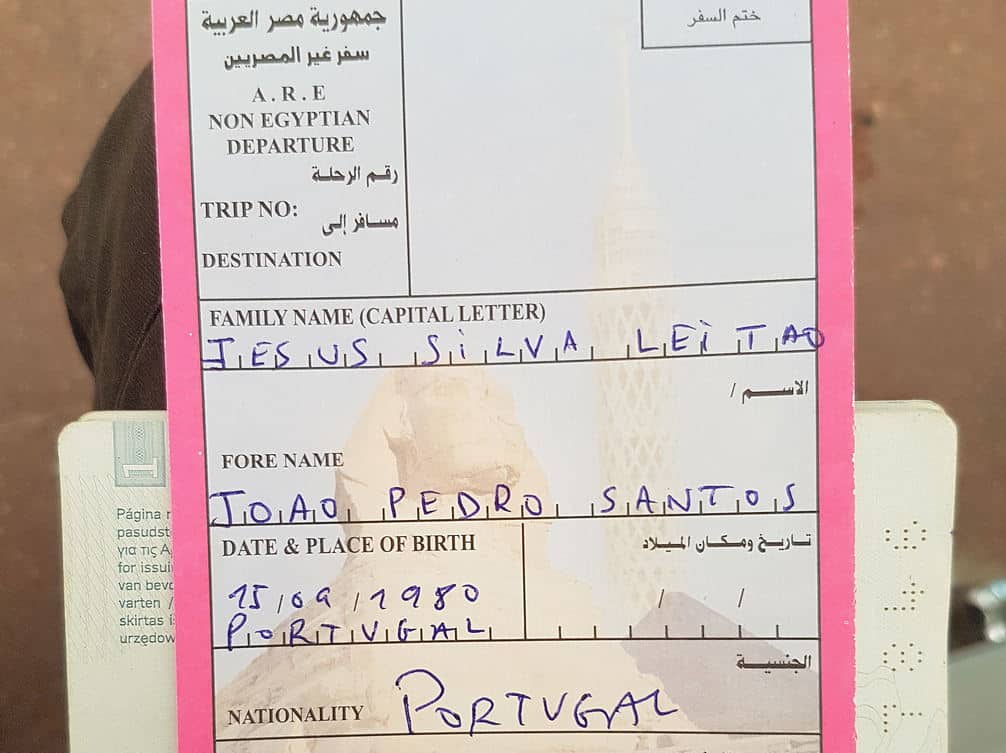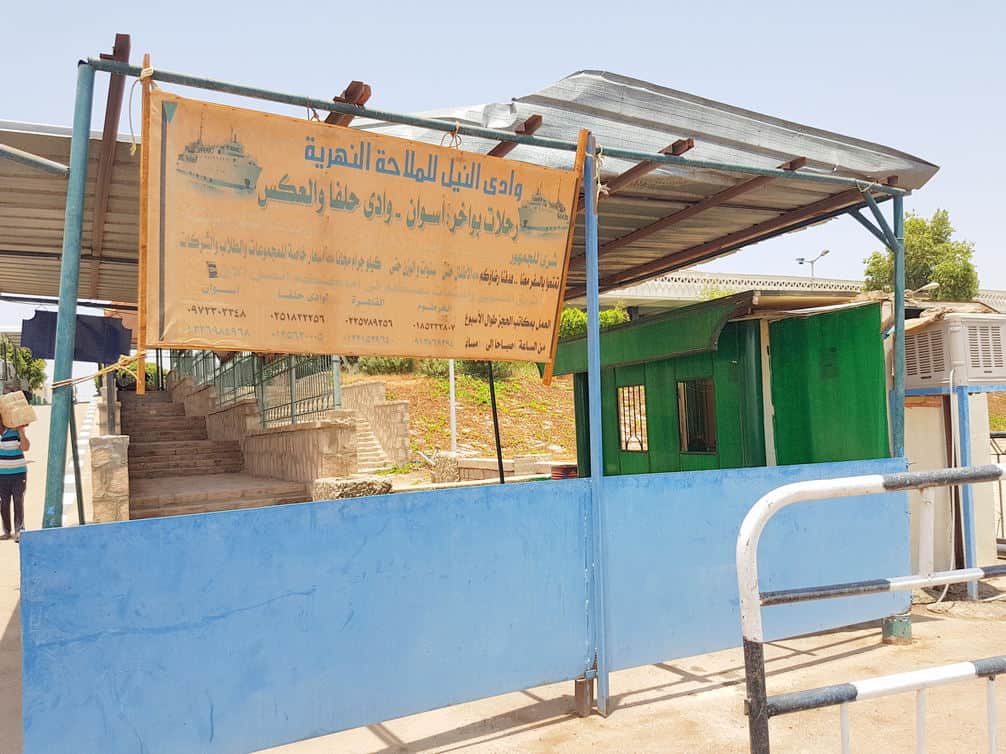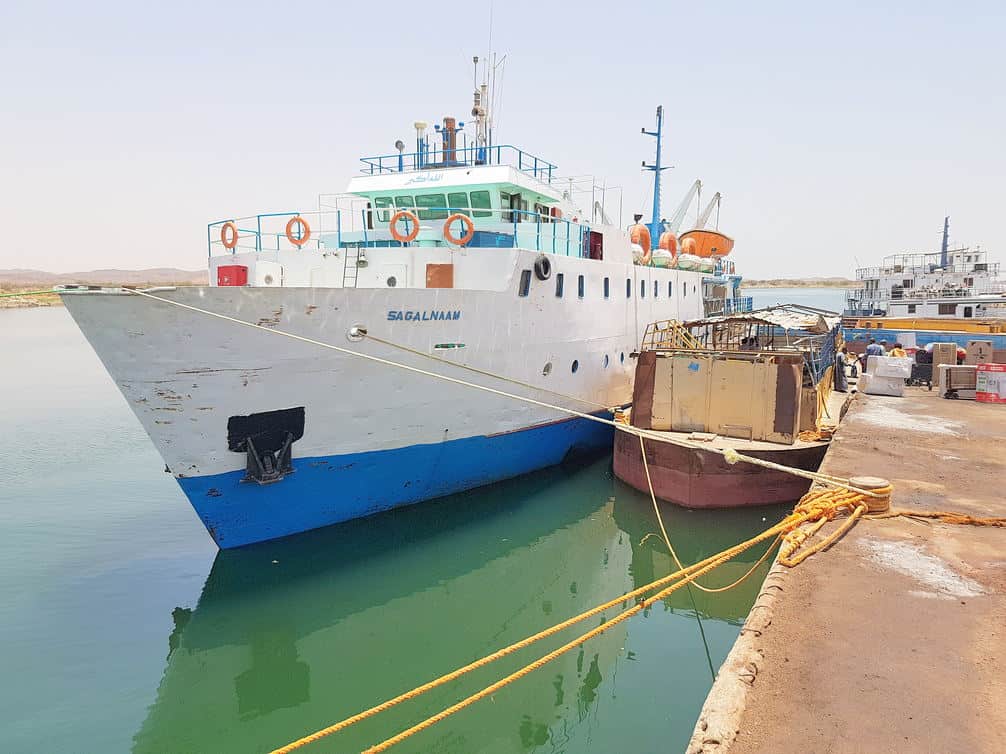 Watching the cargo go inside the boat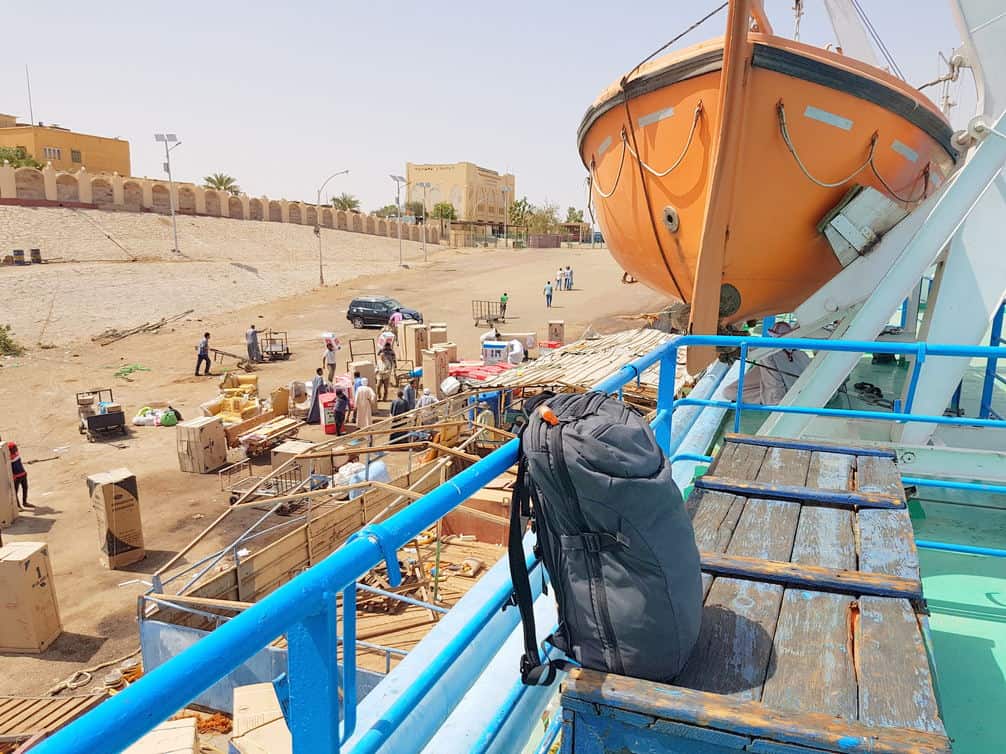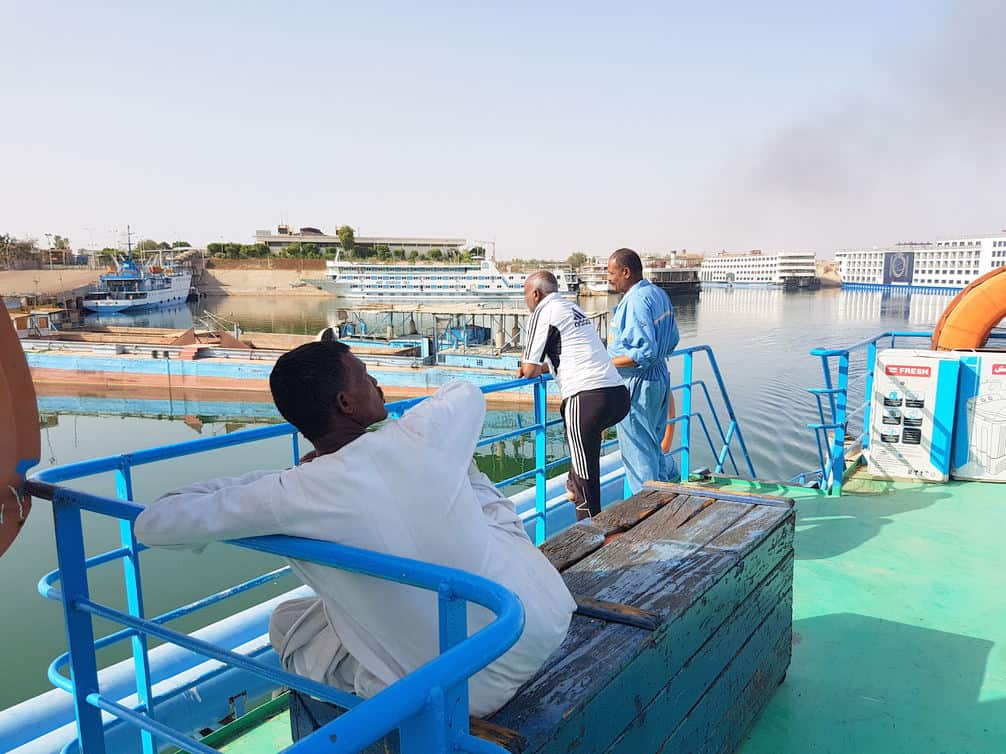 Nile section with unusual serene water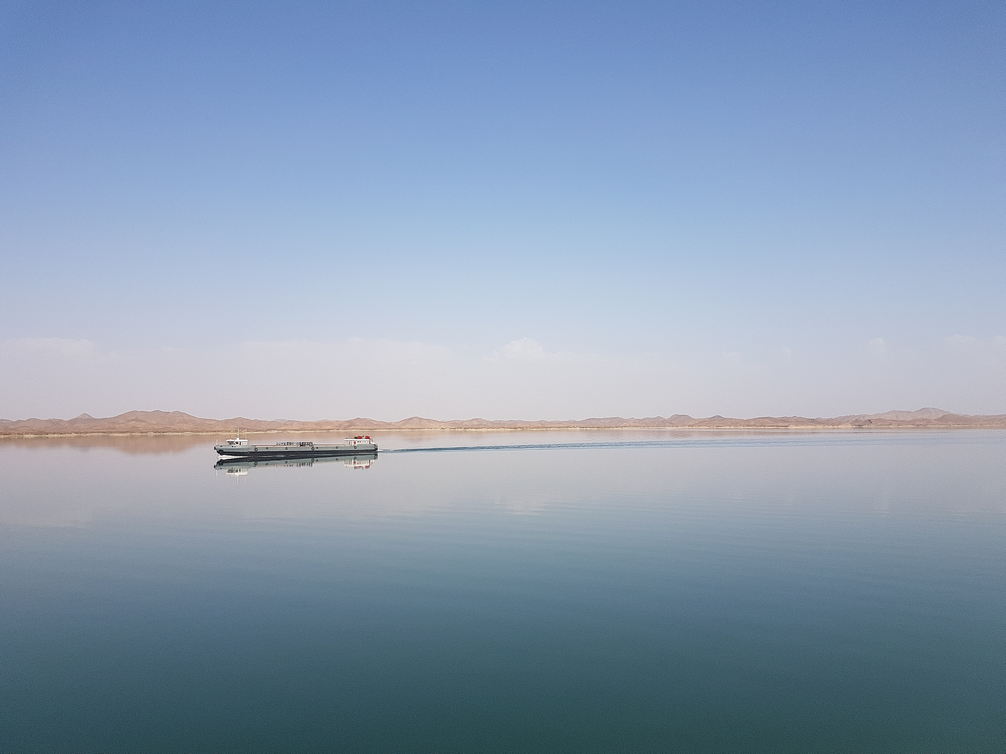 Filling up the entrance immigration paper at the Sudanese police office. They keep passports from all passengers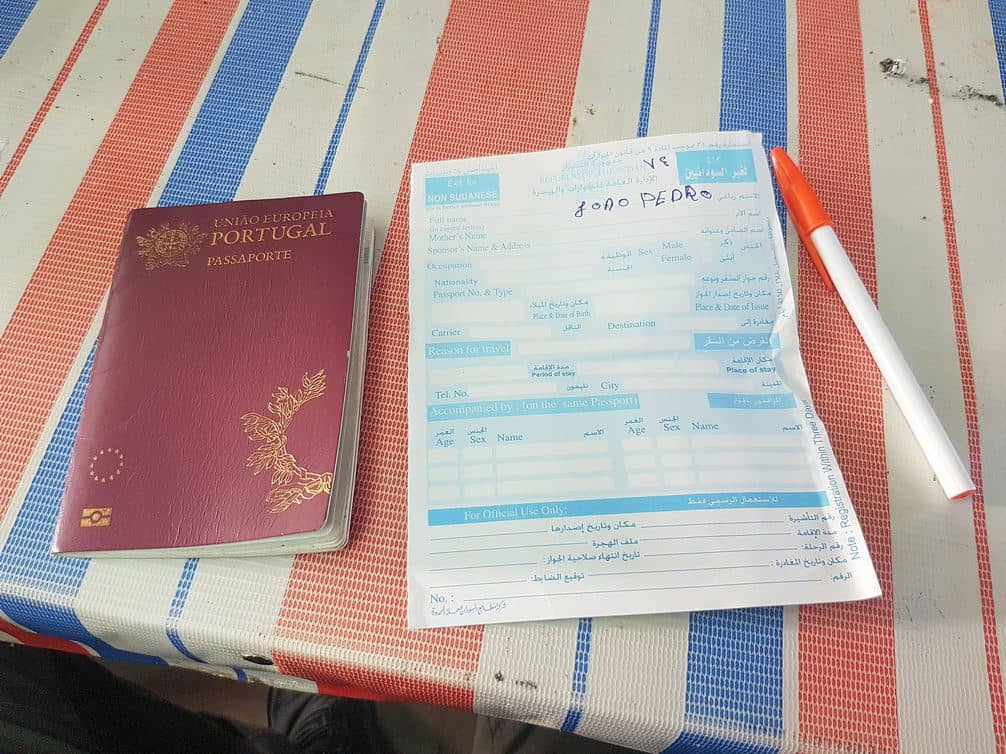 Sand storm. Everyone had to go inside.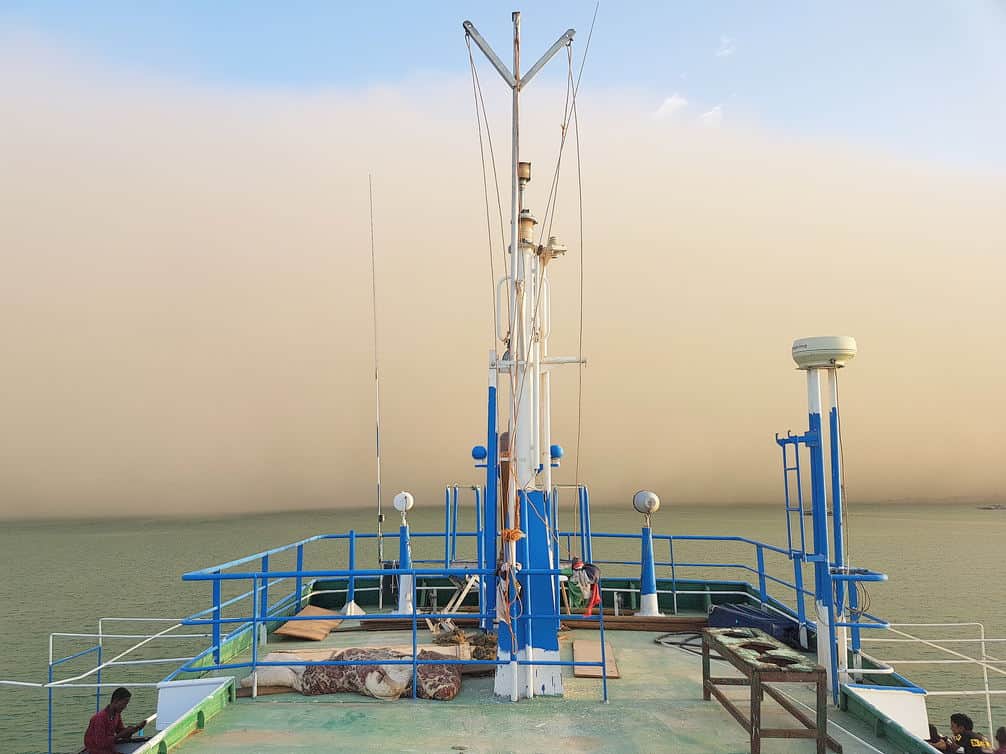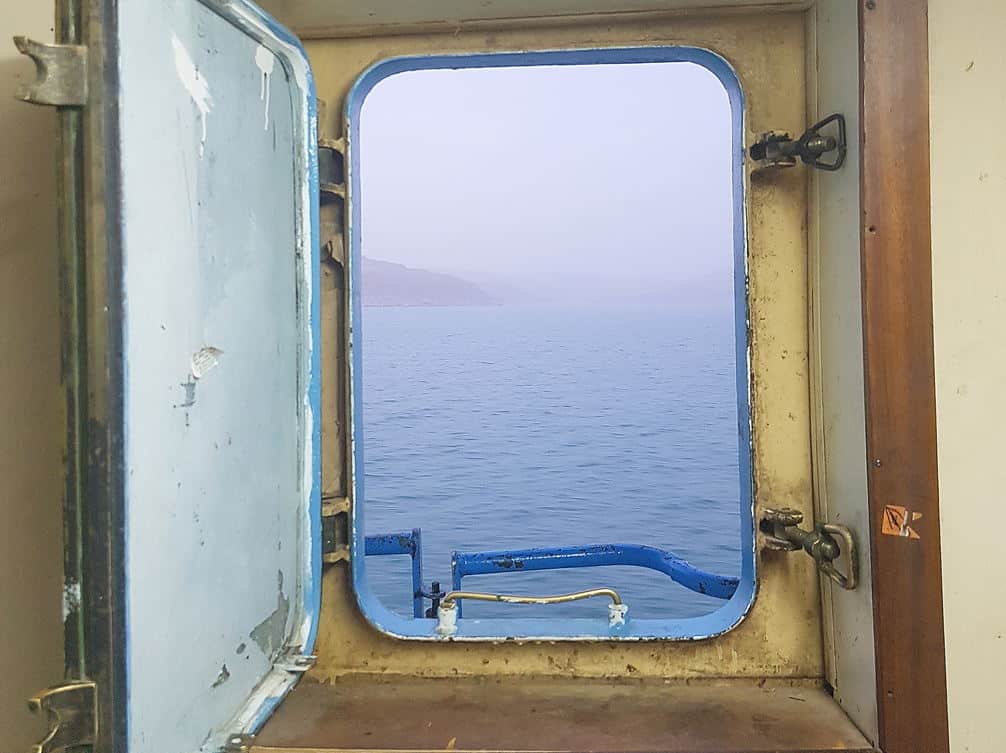 Sunrise. Many people sleeping on the deck.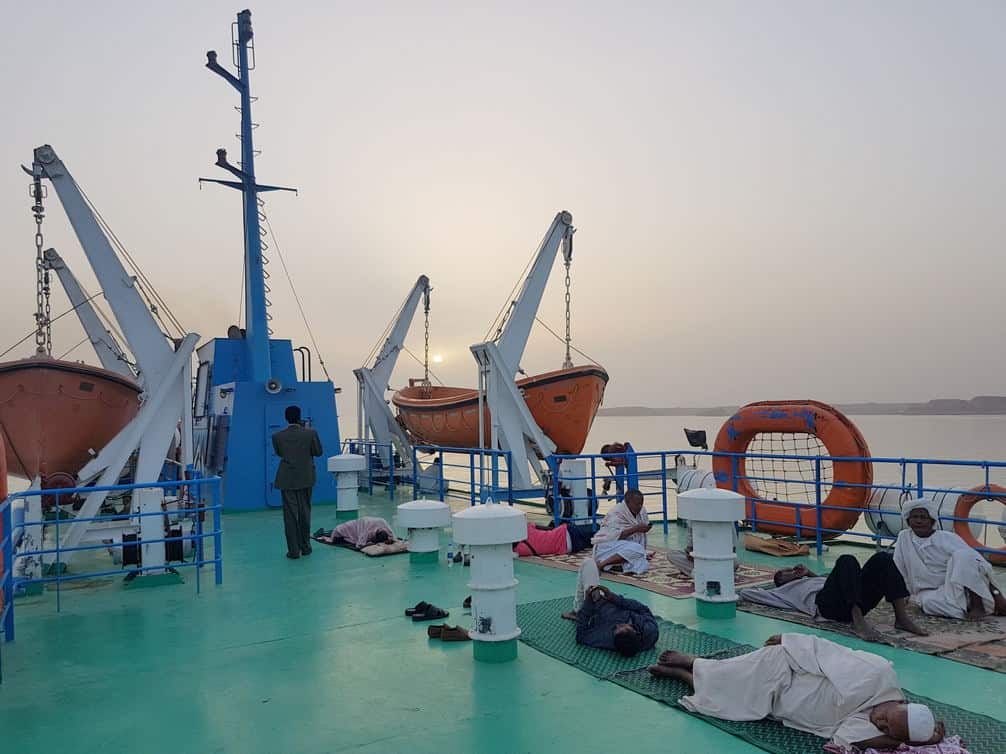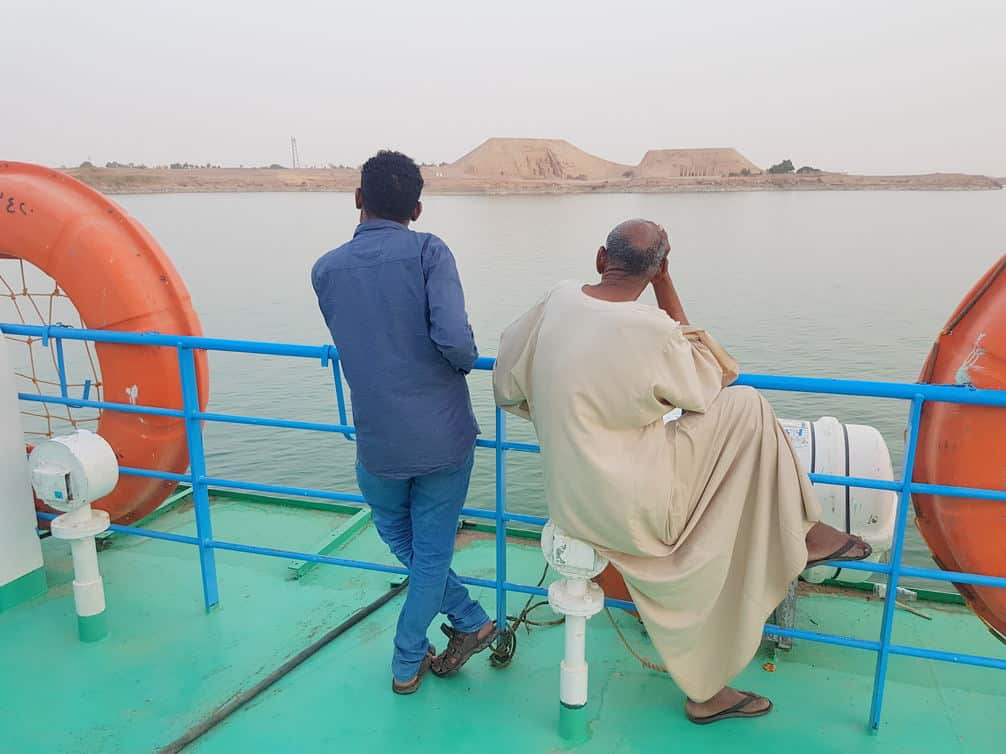 Tea and cookies for breakfast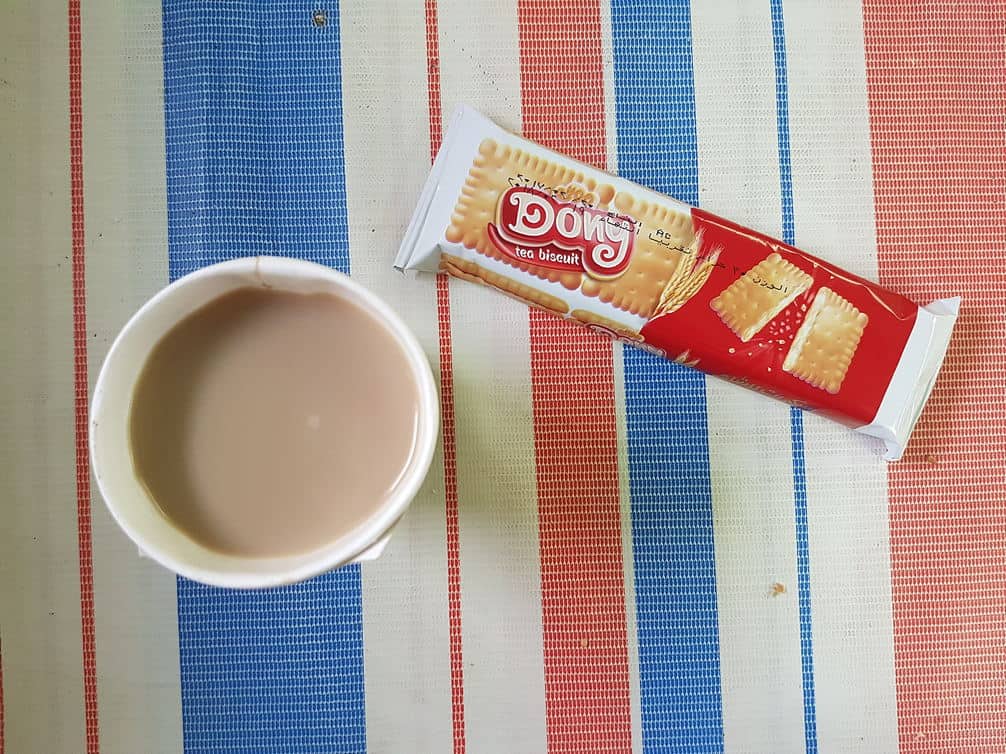 The first sight of Wadi Halfa. Desert landscape.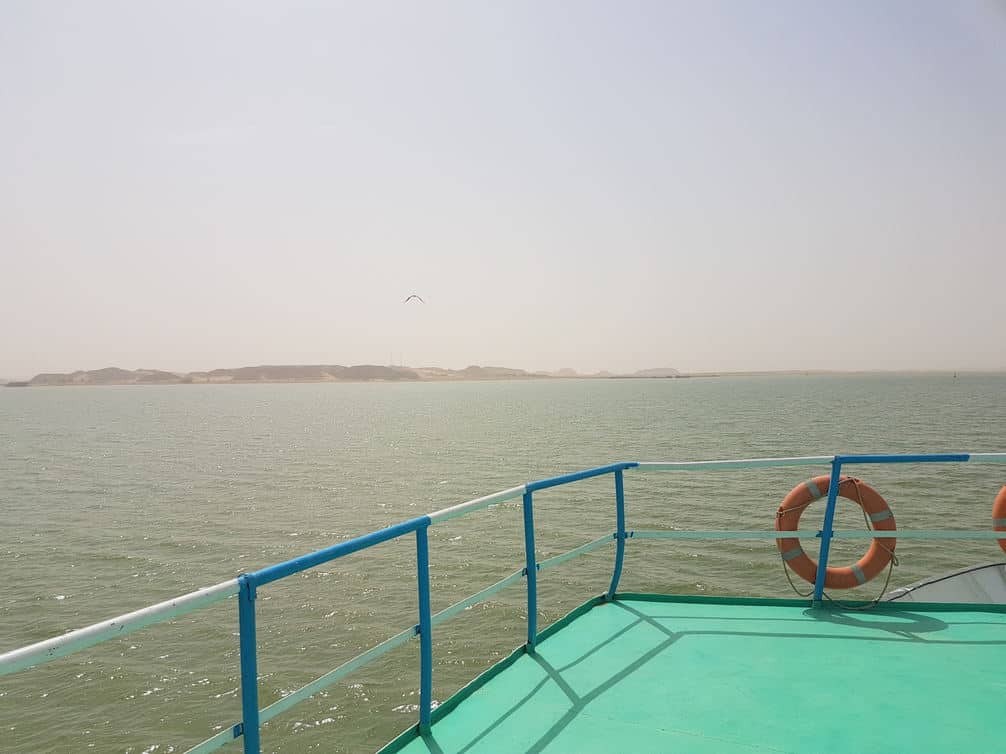 Arrival to Wadi Halfa port. The boat stayed for a few minutes so that everyone fills up the travel permits.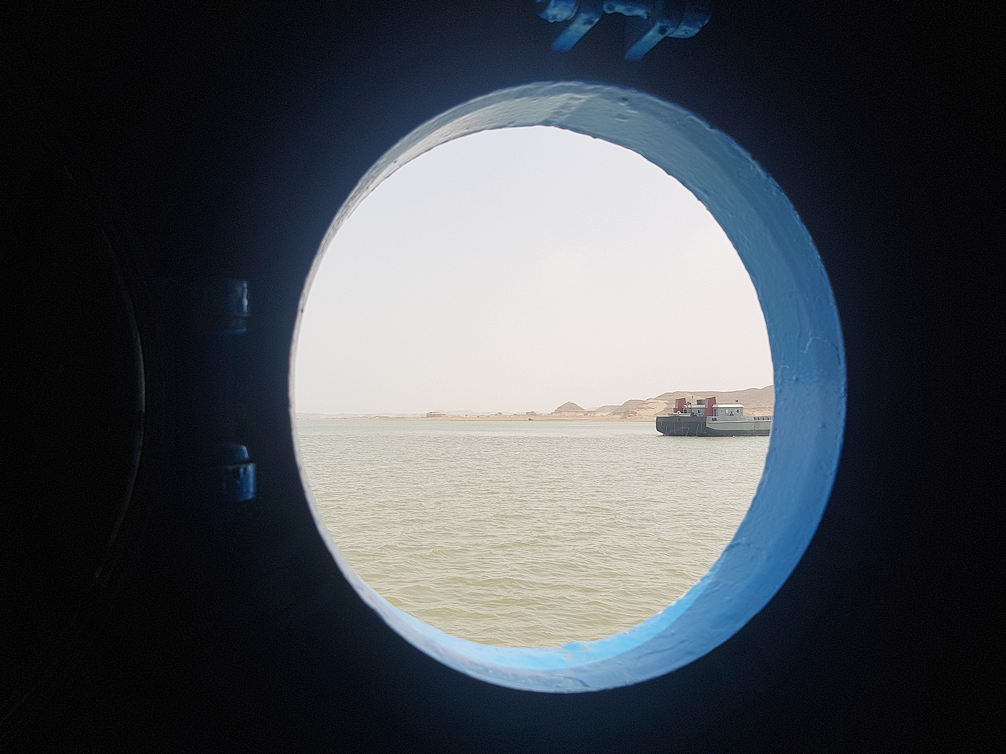 Filling up travel permit paper. I got my passport back.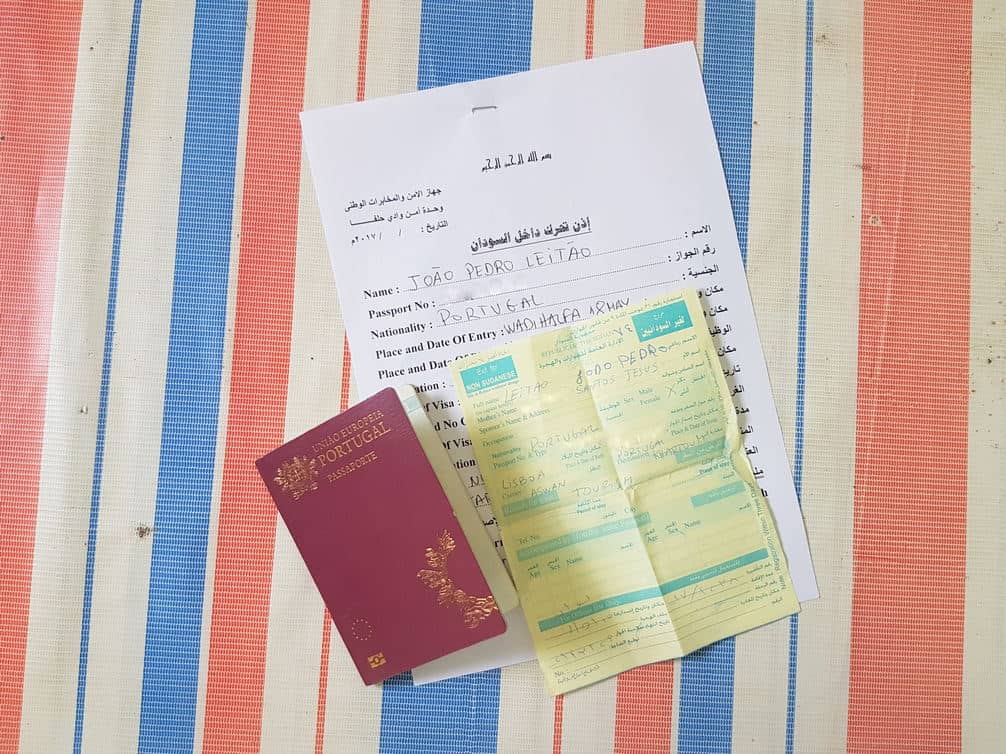 First steps out of the boat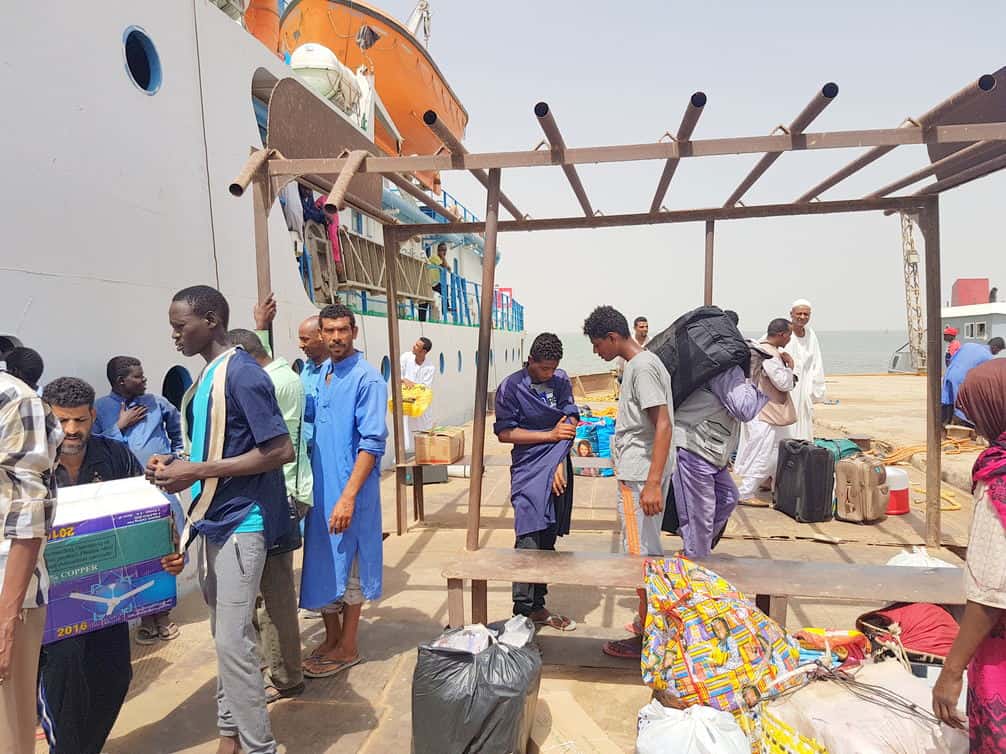 Customs formalities and luggage check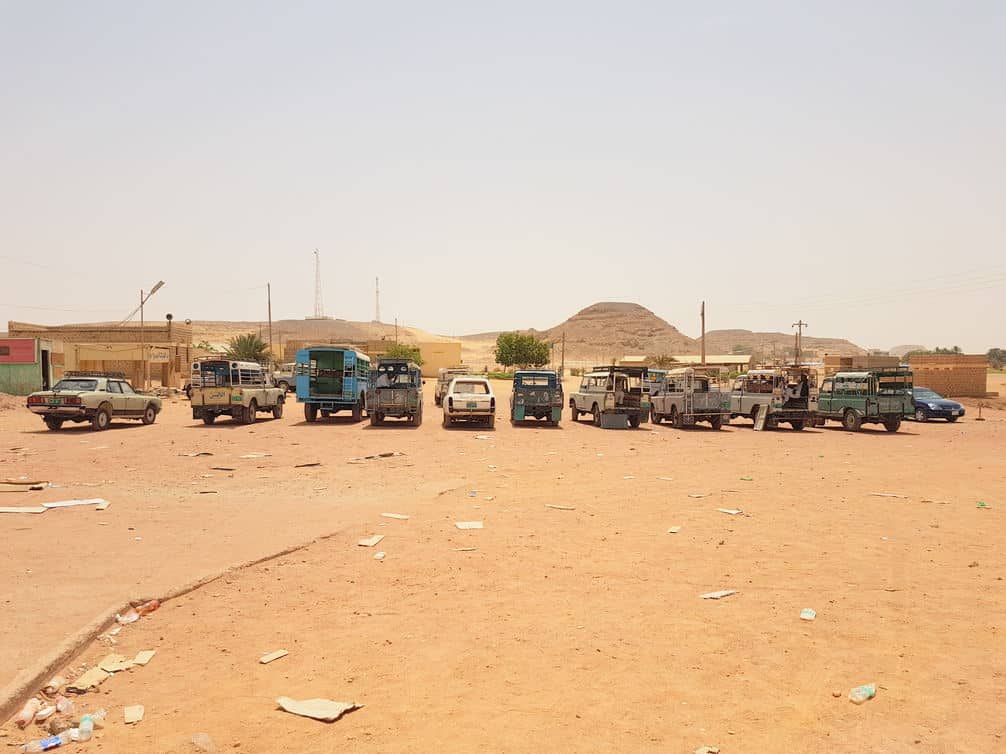 Hitchhiking on the back of a pick-up truck all the way to Wadi Halfa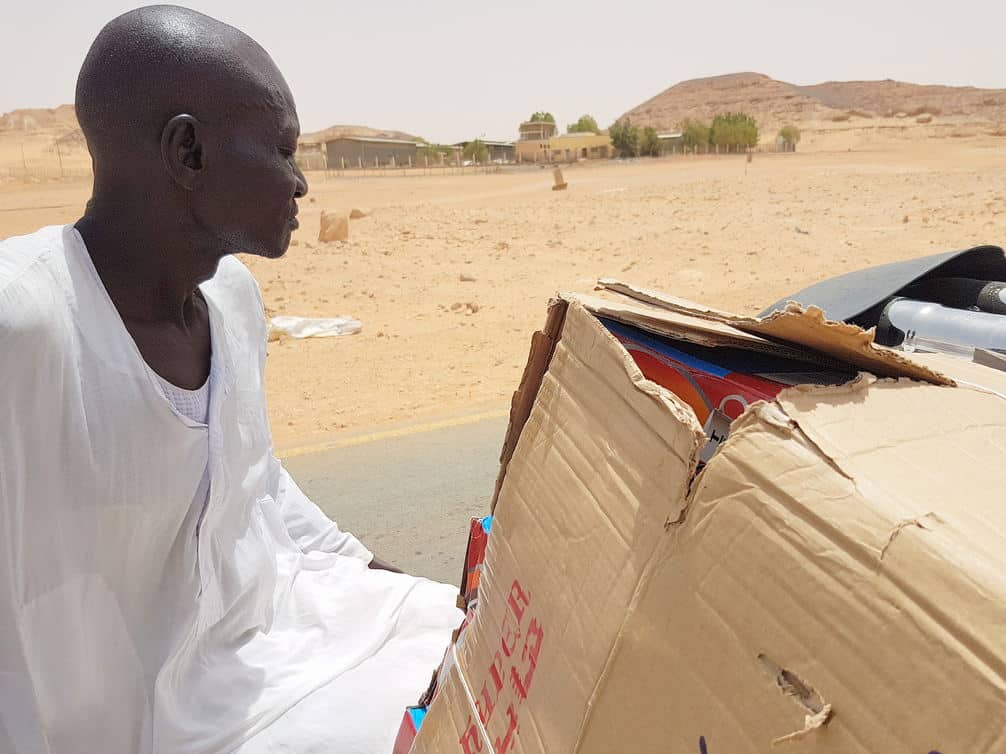 Arrival to Wadi Halfa center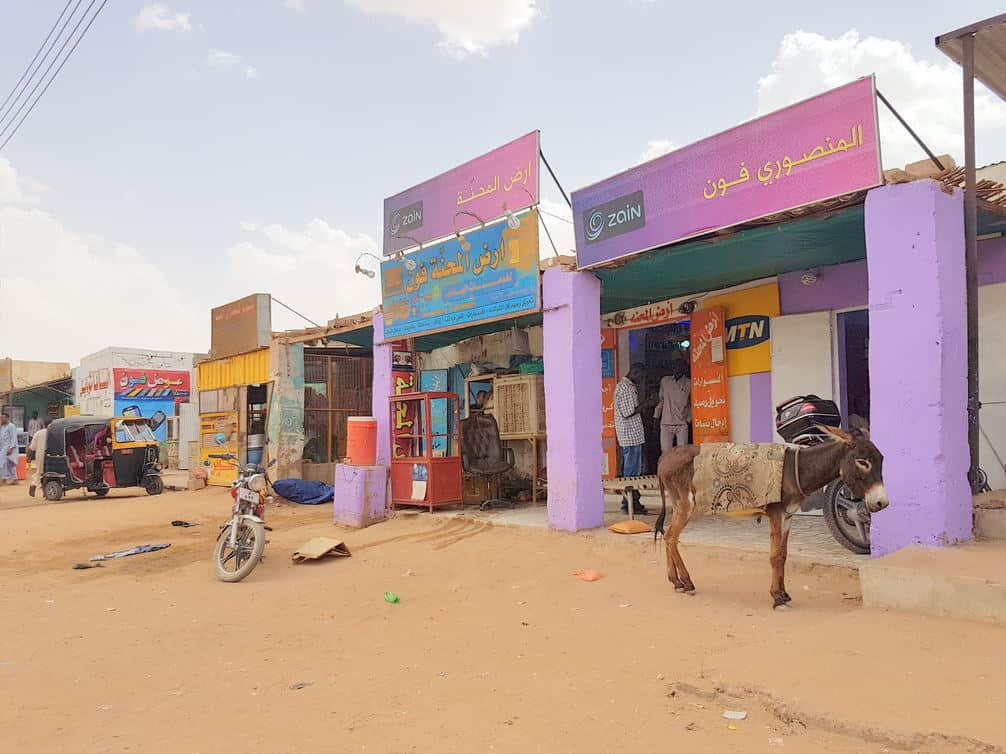 Filling up papers at the foreigner's registration office. This is a very complex process so be patient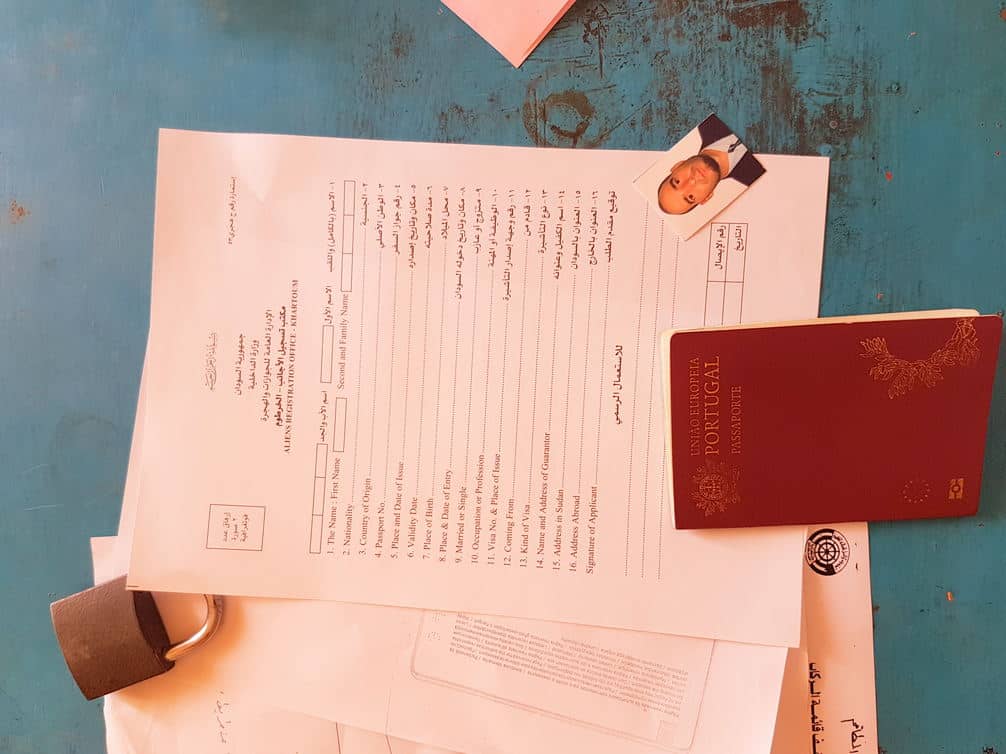 Finishing police registration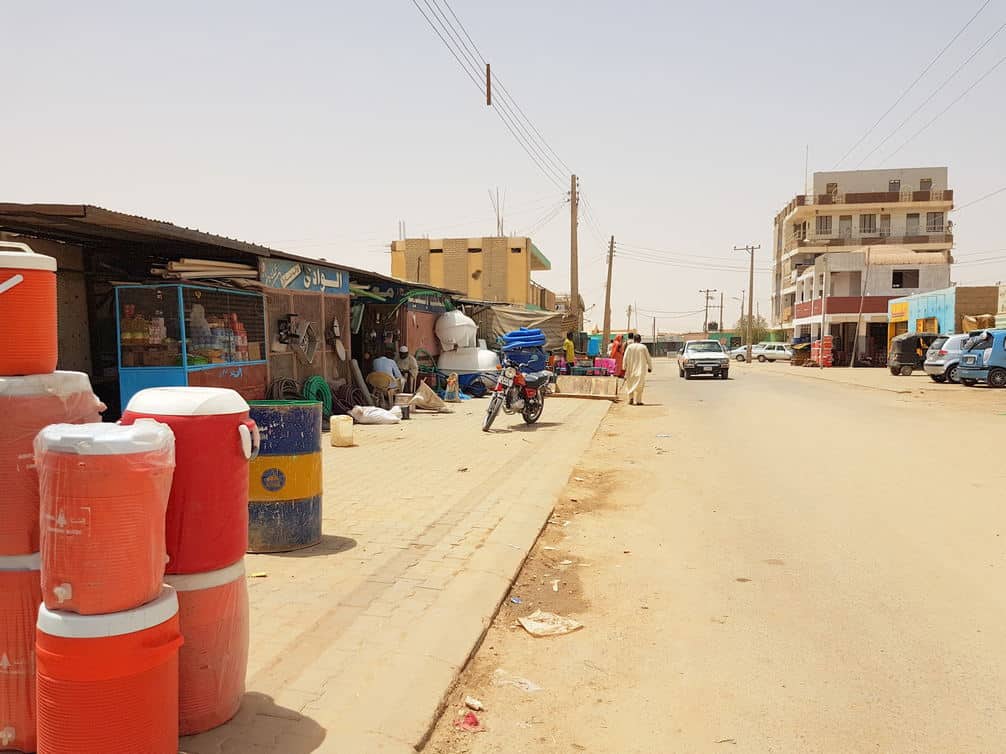 Buying a Sudanese Internet SIM card from ZAIN company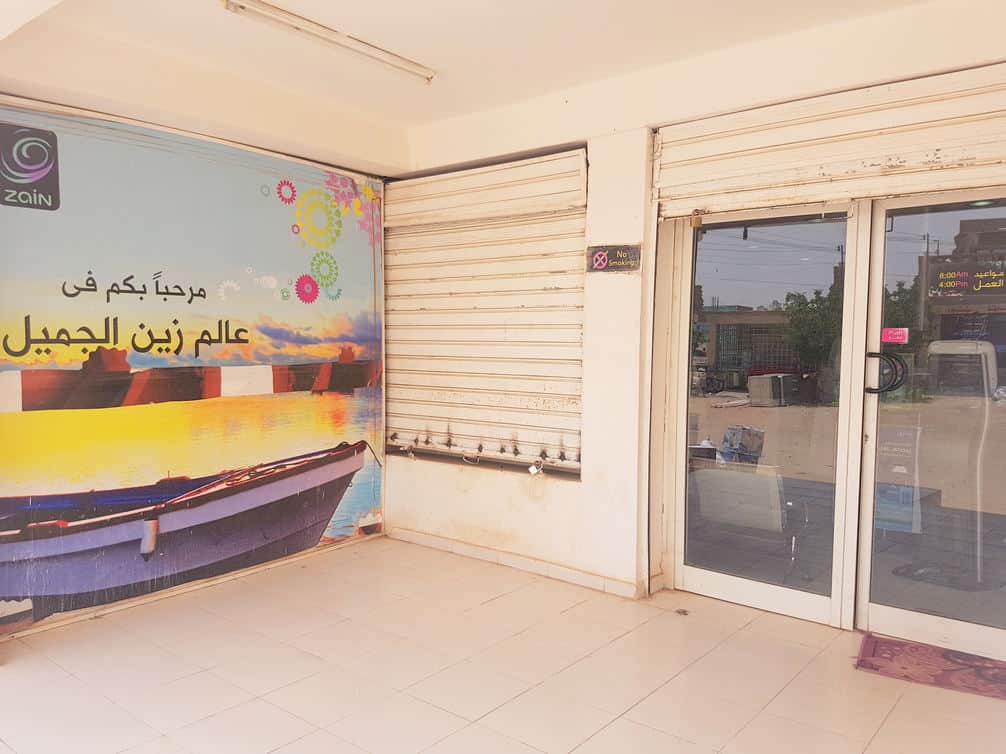 Eating at a local restaurant. I got a very tasty bowl of the local foul.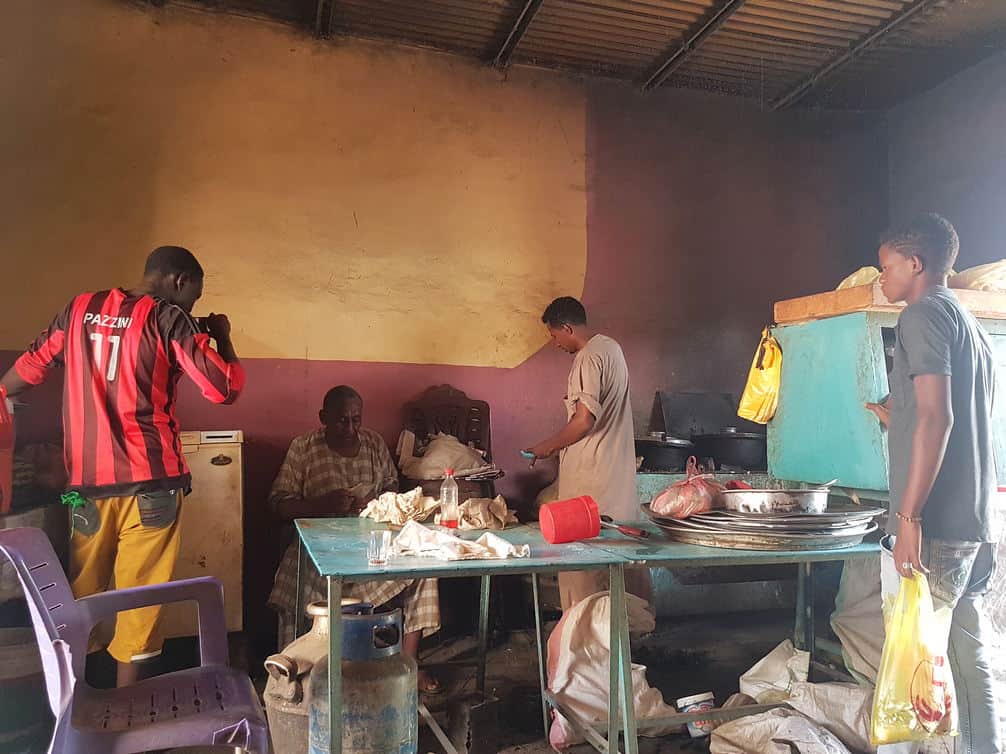 Hotel check-in costing 1.25€ for the night. Later in the day I changed the hotel and paid 2€ for better conditions.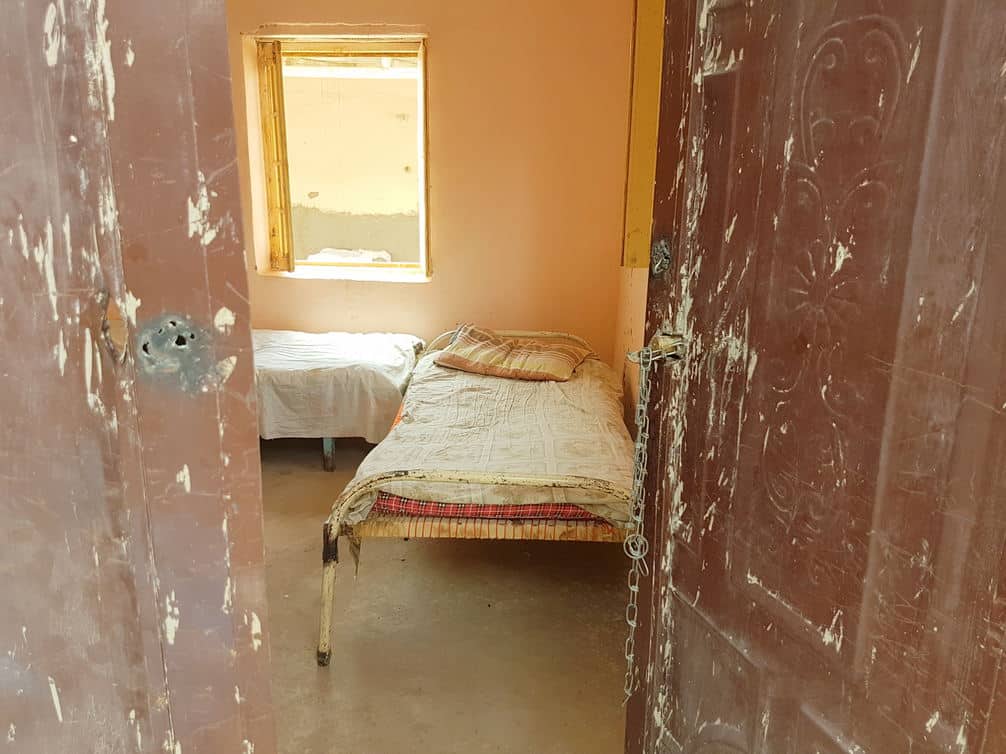 ---
Expenses
---
| Product | Price |
| --- | --- |
| Taxi from Aswan to Port via Philae | 143 EGP |
| Philae Island entrance ticket | 60 EGP |
| Boat to Philae Island round-trip | 104 EGP |
| Aswan Port entrance fee | 40 EGP |
| Sudan boat ticket | 250 EGP |
| Aswan Port police passport stamp | 2 EGP |
| Water inside the boat | 5 EGP |
| Breakfast inside the boat tea & cookies | 10 EGP |
| Wadi Halfa foreigners registration | $30 USD |
| Wadi Halfa Hotel (not used) | 25 SDG (1.25€) |
| Wadi Halfa Hotel | 40 SDG (2€) |