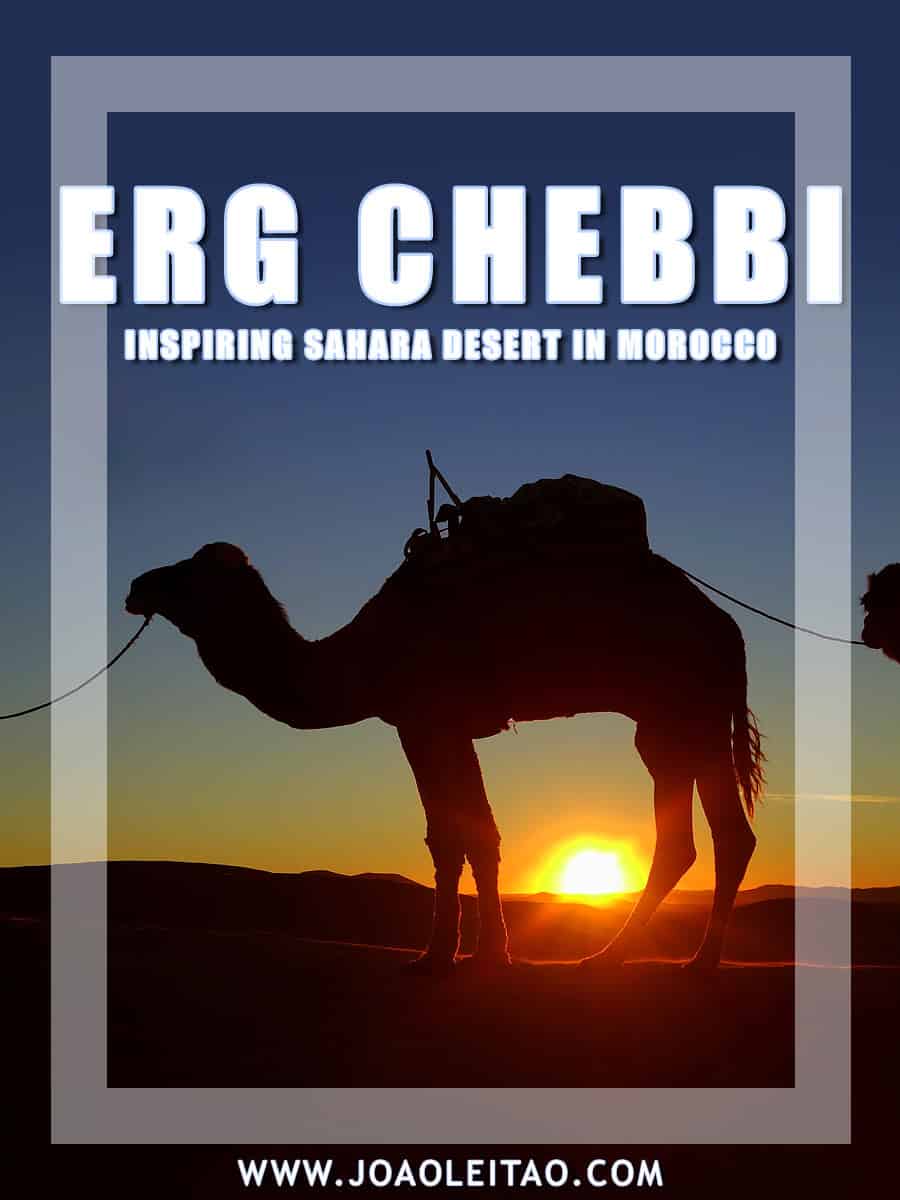 Erg Chebbi Dunes are a stunning part of Sahara Desert, on the southeastern part of Morocco, close to the Algerian border.
This incredible sea of sand is the ideal place for a couple of days to enjoy one of the best holiday destinations in Morocco. Explore the dunes and admire a beautiful sunrise or sunset over the horizon.
Challenge yourself to climb the 250 m / 810 ft "Grand Dune" near Merzouga village. The serene warm wind will welcome you. The vistas are breathtaking and worth the 1-hour effort climbing up. You can choose and book your Merzouga hotel and stay relaxing for a couple of days.
"Having a surprising orange hue, the Erg Chebbi Dunes are one of the most beautiful places in Africa."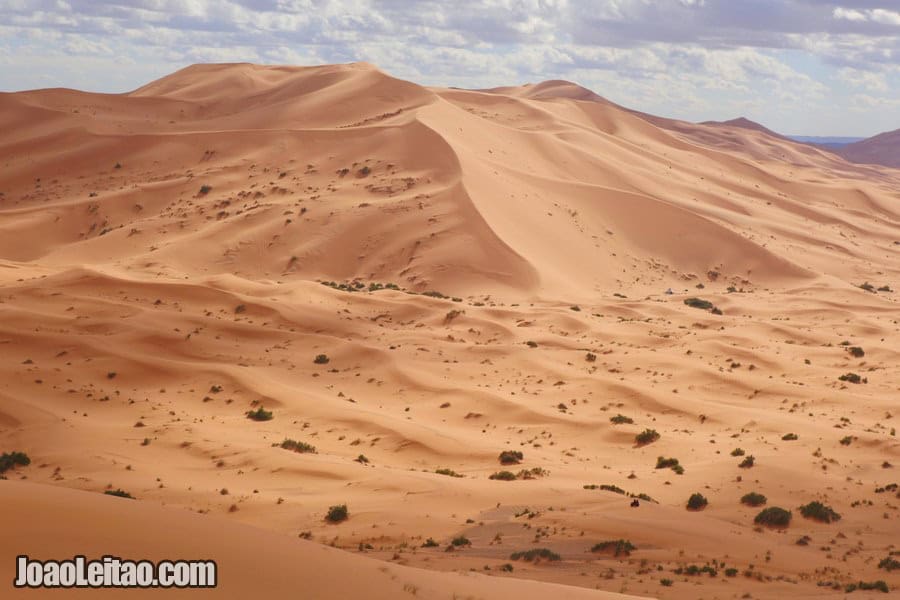 ---
Photos of Erg Chebbi Dunes
---