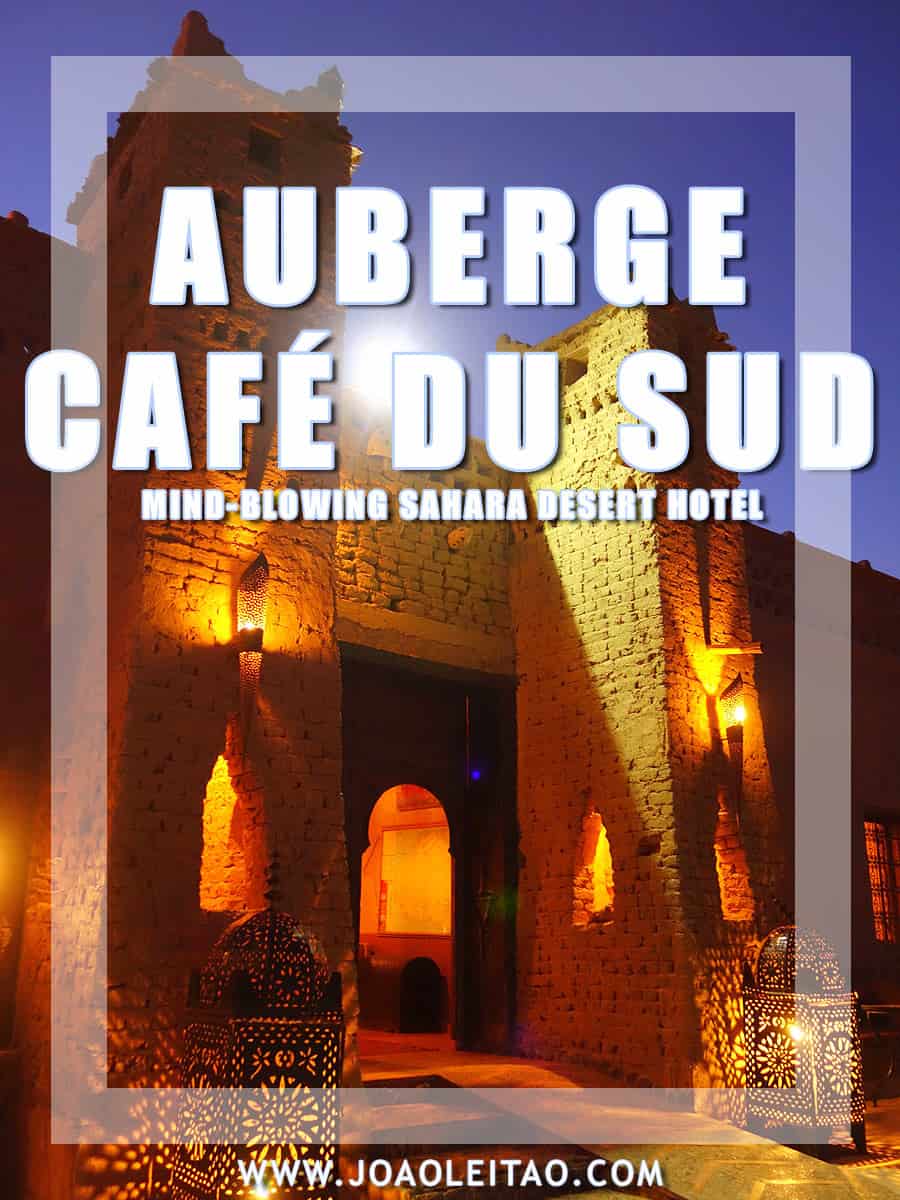 The Moroccan Sahara Desert is a fantastic place, with its orange color sand dunes are one of the country's best travel destinations. The Hotel Café du Sud is a fabulous hotel to stay while in Erg Chebbi Dunes.
Regarding accommodation, this hotel in Morocco offers you exclusive luxury desert camps in the dunes and also rooms with beautiful decoration.
The Sahara Desert is a fantastic place that many travelers dream about. On this blog post, I will write about an amazing desert hotel called Café du Sud. If you ever wondered how a Morocco hotel would look like, this is the best you can get.
---
Mind-blowing Sahara Desert Hotel
---
Hotel facade and main entrance
---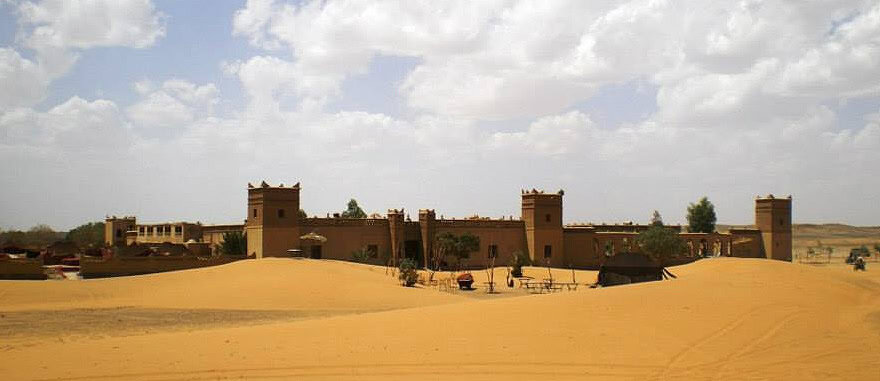 ---
Swimming pool and friendly Blue Man from the Sahara Desert
---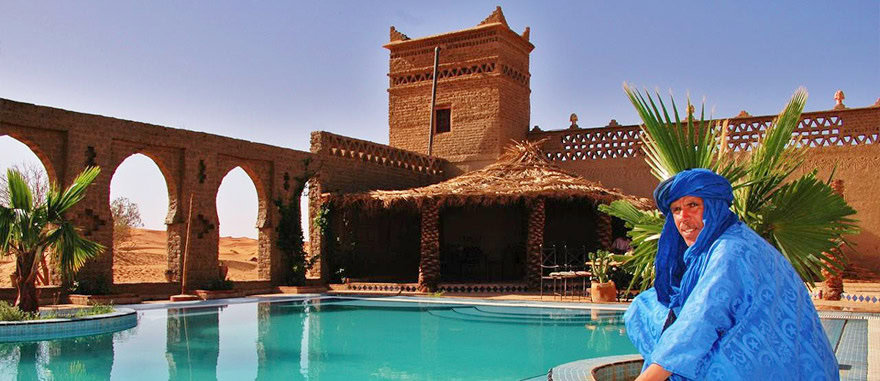 ---
Decorated double room, Sahara Desert inspiration
---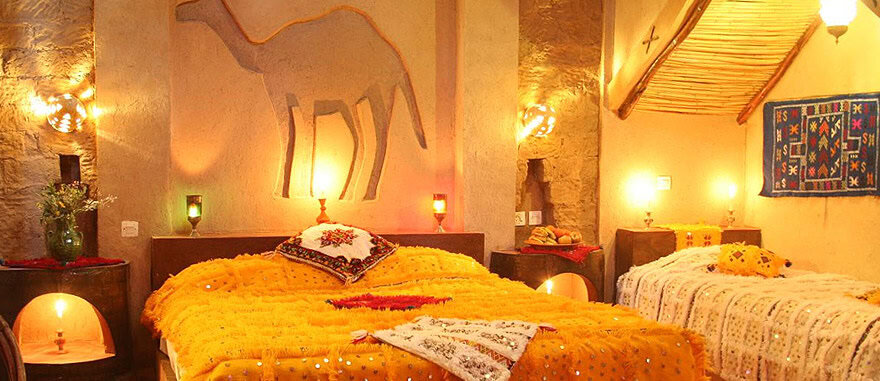 ---
Camel trekking in Sahara dunes
---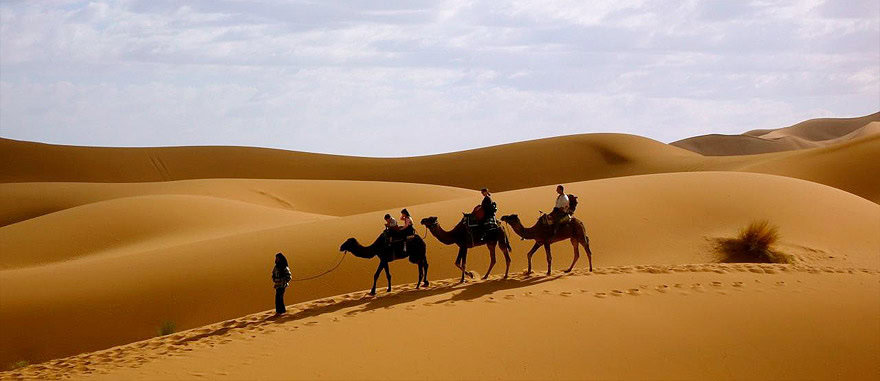 ---
Tourist children birthday party
---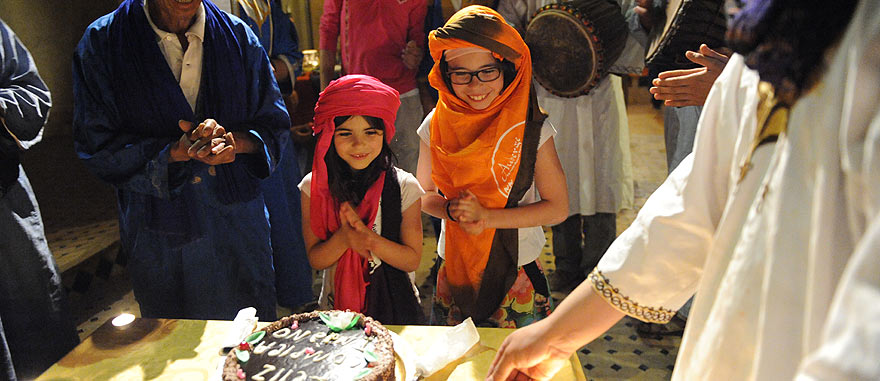 ---
Preparing traditional mint tea with wooden fire
---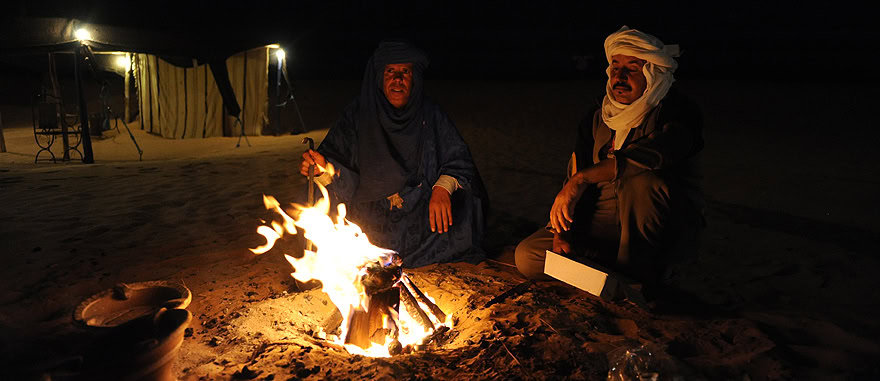 ---
Tents in front of the hotel
---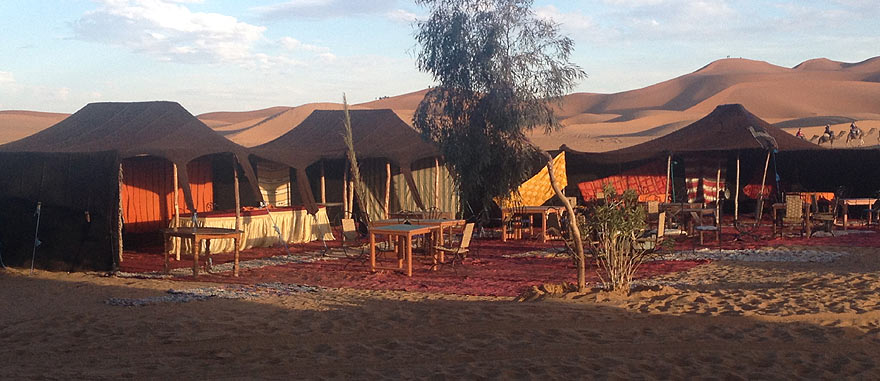 ---
Oasis inside the dunes 2 hours camel ride away
---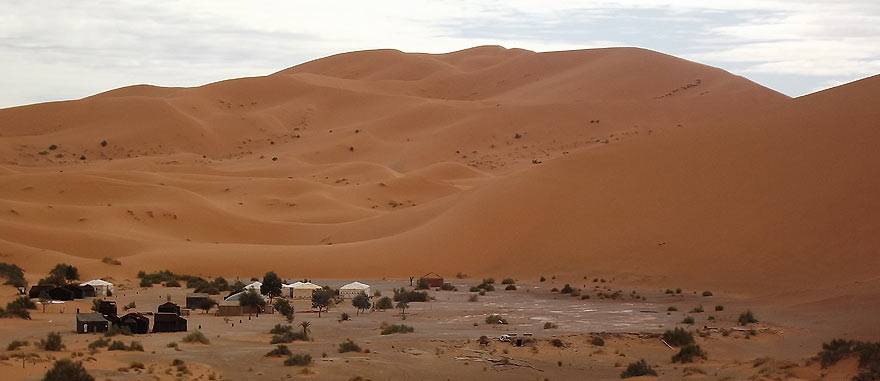 ---
Oasis fire and drums
---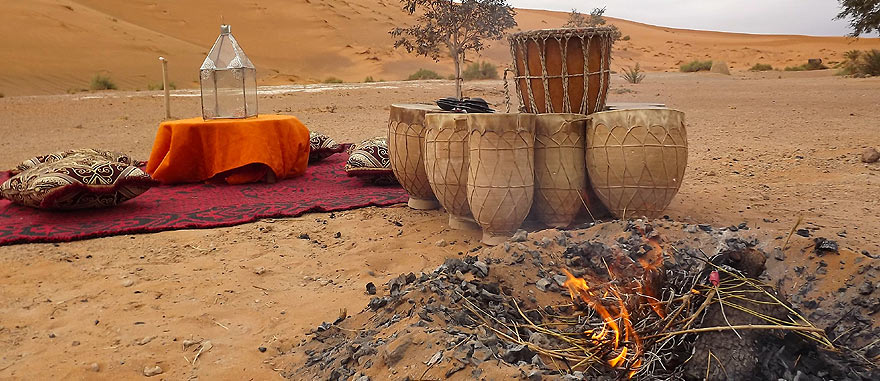 ---
Desert camp with private tents
---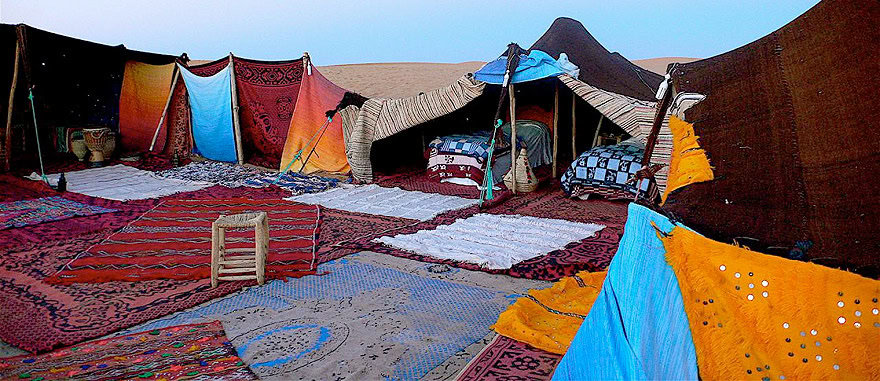 ---
Stars in sky and desert bivouac – tents by night
---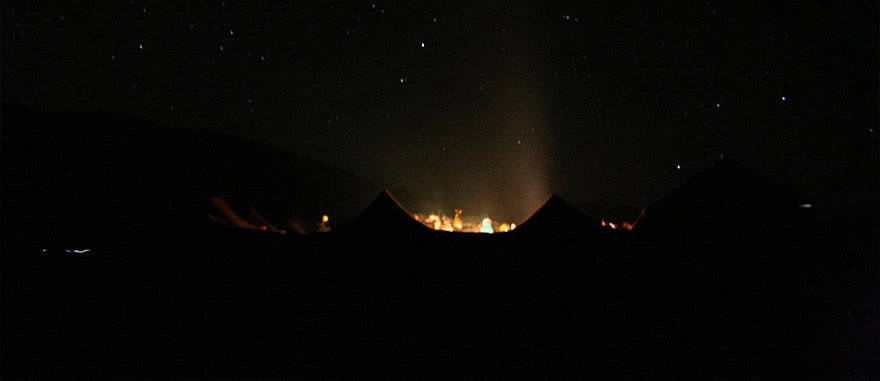 ---
Oasis room inside the tent
---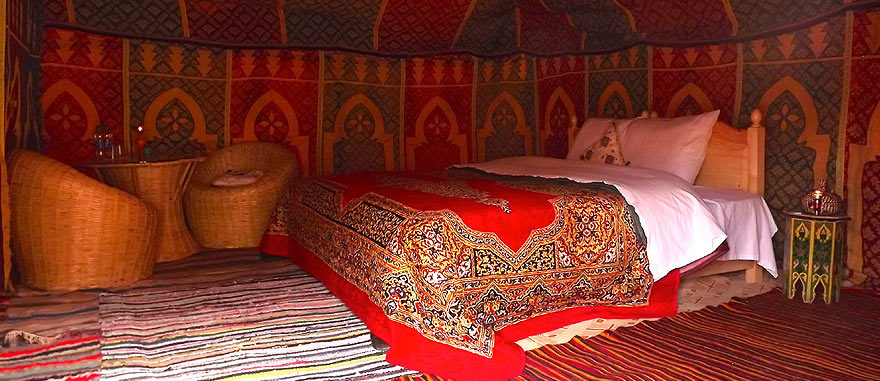 ---
Swimming pool view
---
The swimming pool is one of the hotel's highlights. While cooling yourself and swimming, you can see the dunes. This is the perfect way to enjoy a refreshing beverage or a delicious Moroccan mint tea.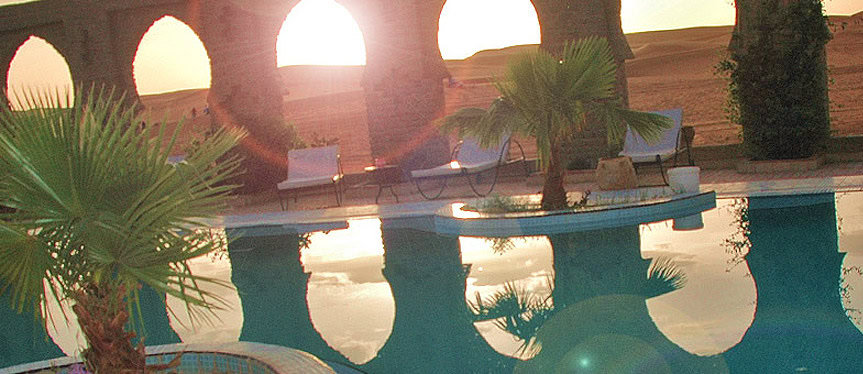 Erg Chebbi Dunes near Merzouga village are a breathtaking spot. Located in the Moroccan desert near the Algerian border in southeastern Morocco this is one of the region's best-kept secrets.
---
Auberge Café du Sud Hotel Services
---
Café du Sud offers: Luxury bedrooms, standard bedrooms, restaurant service, live desert music, tents in the dunes, camel trekking trips, desert oasis exploration, sunrise and sunset camel treks, a fantastic pool overlooking the dunes, and 4X4 tours through the region.
What to do during your stay in the desert? This is a good question. First of all, you should relax and enjoy life. The Sahara Desert is the perfect place to have some time with yourself. You can read a book or drink mint tea, enjoying a magnificent view of the dunes.
---
What to do in Erg Chebbi Dunes
---
1- Relax and enjoy life, tranquility, the swimming pool, quietness, and the famous mint tea;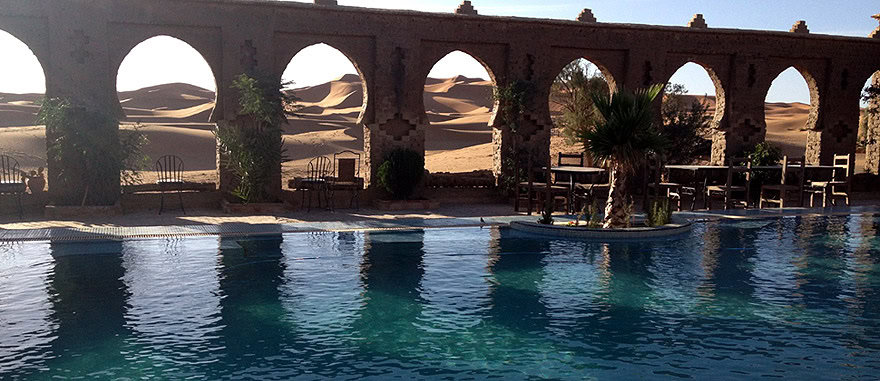 2- Do camel trekking, either to watch the sunrise and sunset from the top of the dunes or, do a 2-hour camel ride reaching the desert oasis by crossing the dunes;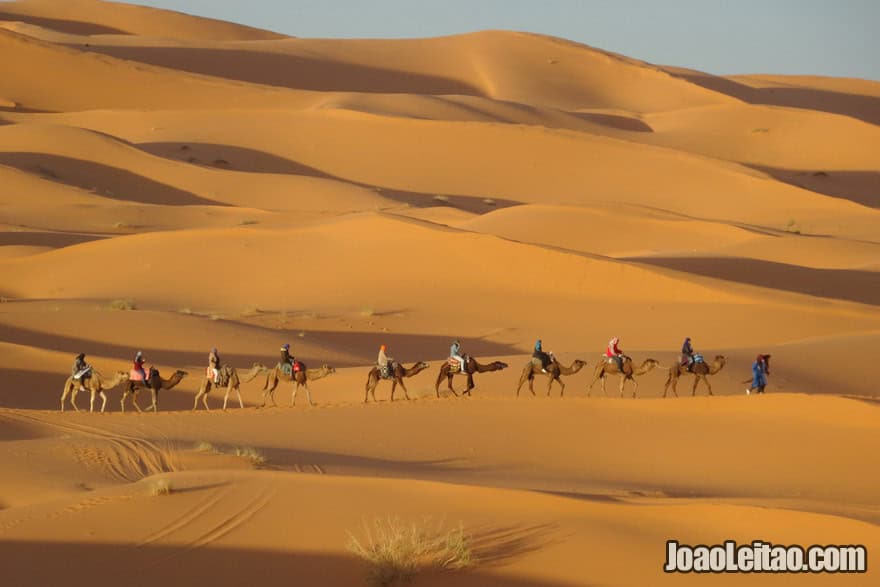 3- Visit the Berber villages and oases of Hassilabied and Merzouga, located around the dunes;
4- Go on a 4X4 excursion around Erg Chebbi Dunes;
5- Visit the fossil beds in Erfoud, the cave paintings in Taouz and Rissani Kasbahs;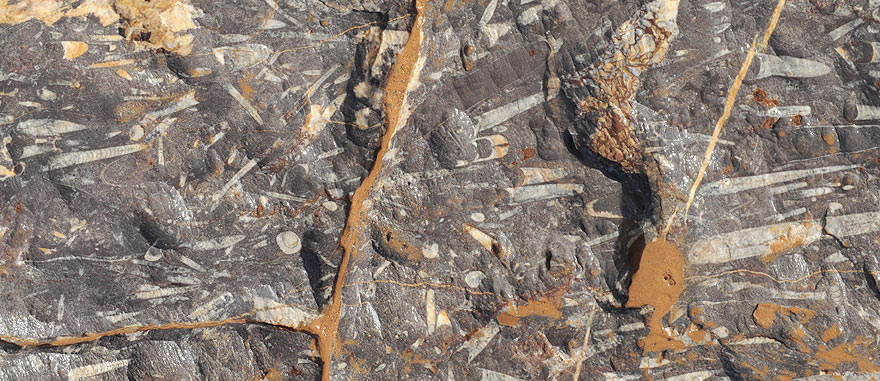 6- Visit the volcanic cobalt plateau of Hamada du Draa;
7- Watch the dancing and singing of the "Les Pigeons du Sables" of Khamlia.
8-Drink Mint tea on the dunes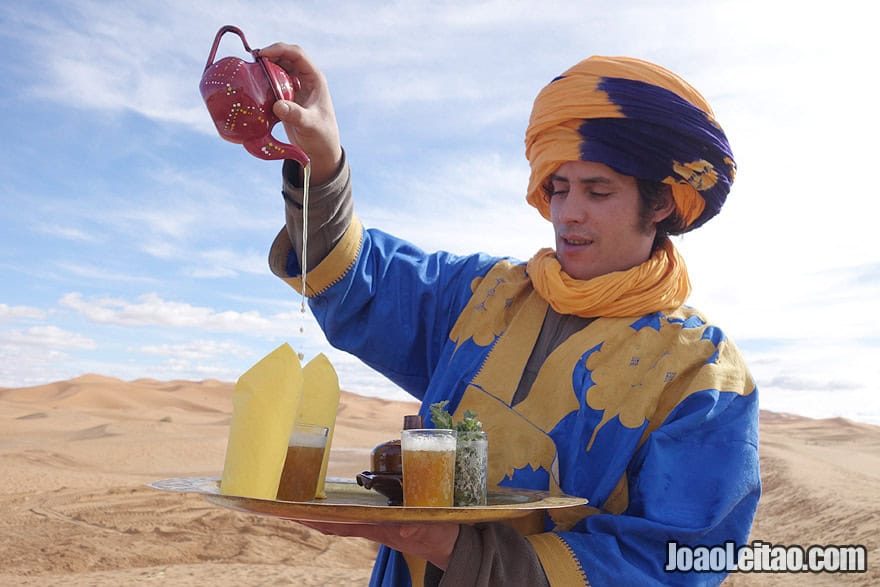 9-Stargazing at night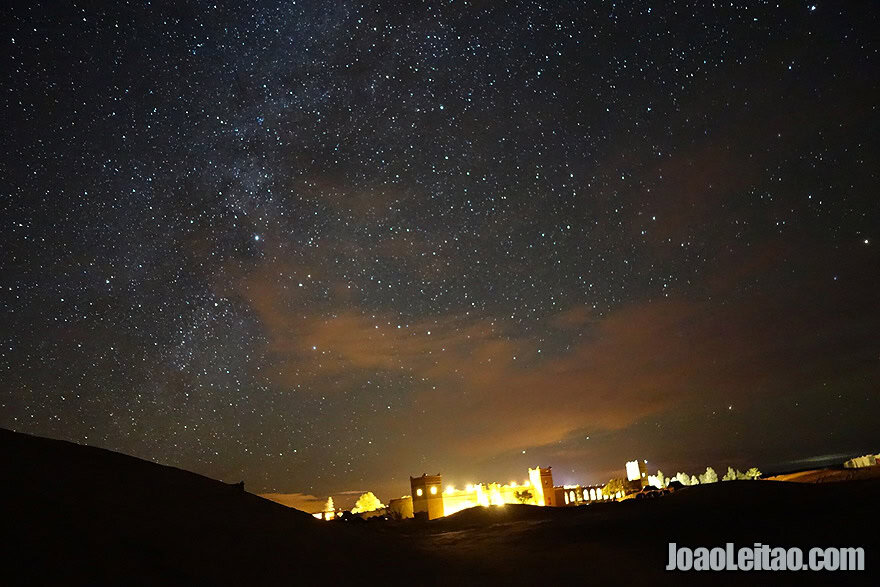 ---
How to get to Merzouga
---
You can rent-a-car in Marrakech or get a direct bus. Supratours bus company operates daily trips from Marrakech until the Sahara Desert via Ouarzazate. This journey takes about 12 hours, leaving Marrakech at 08:30 am and arriving at Merzouga village at 9 pm. You can also start your journey in Ouarzazate with the same bus that is coming from Marrakech and passing Ouarzazate around 12pm. If you need accommodation while in the city check out my hotel in Ouarzazate.
---
Auberge Café du Sud
---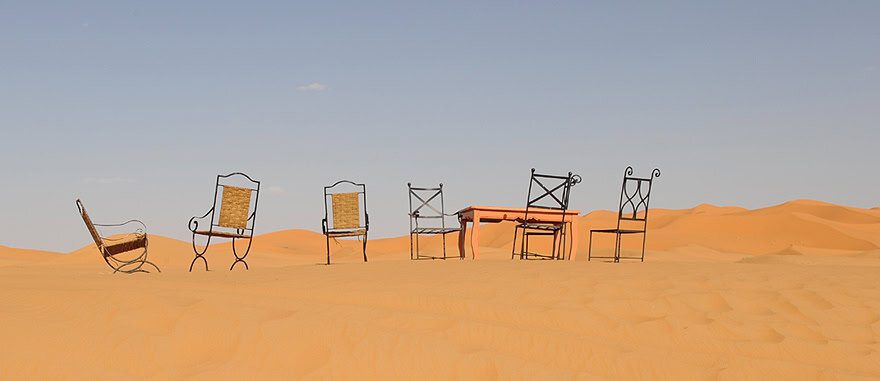 Contacts: Auberge Café du Sud, Ras el Erg, Merzouga, Morocco
● Phone: +212 661 216 166 ● Email: aubergedusud@gmail.com
● Website: www.hotelcafedusud.com.
NOTE: This is NOT a sponsored post and I didn't get anything in return for writing this travel article. Consequently, all content and opinions are entirely my own.