Driving in Russia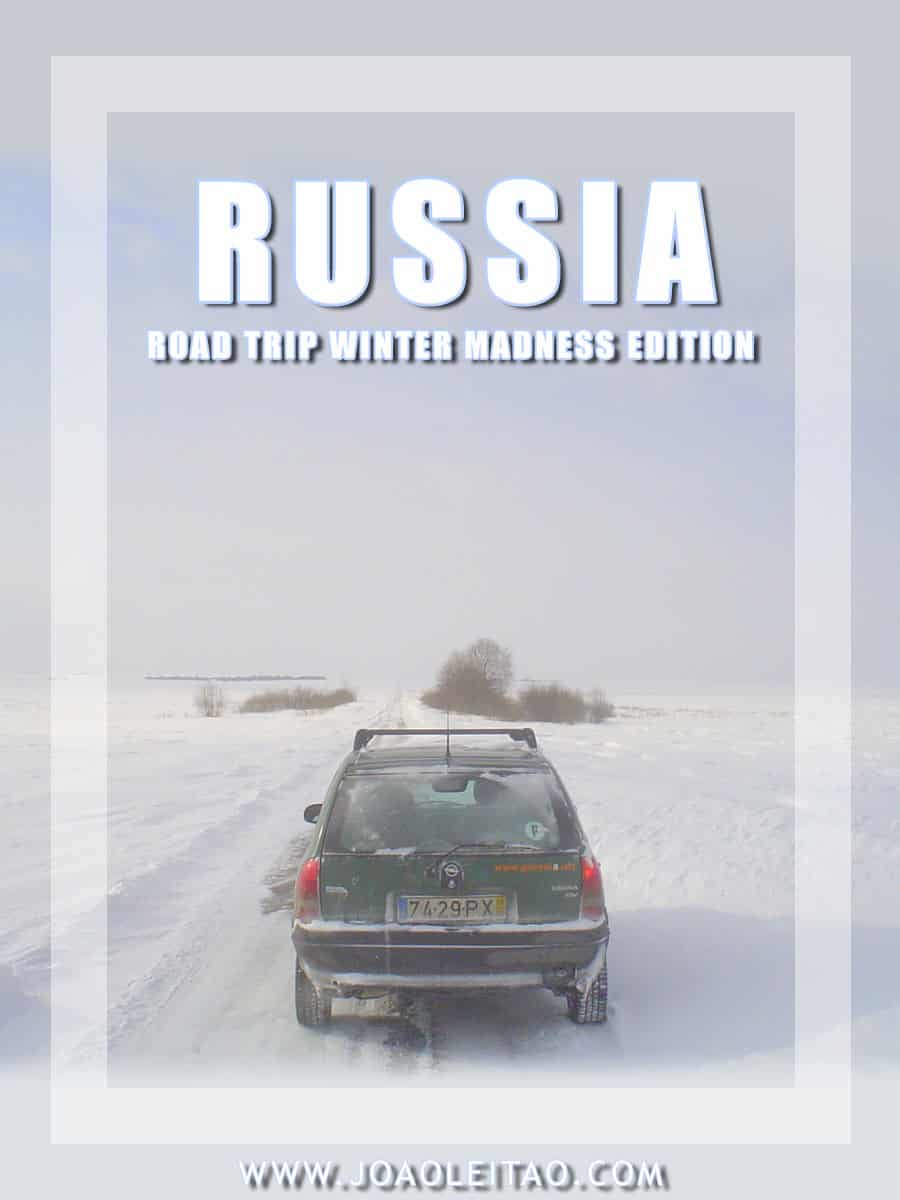 Russia is the biggest country in the world.
It is approximately 75% bigger than the United States or Canada.
And it is 186 times bigger than my home country, Portugal.
It has about 143 million people and covers an enormous distance going from Europe, through Asia to the Pacific Ocean – to the other side of the globe in the Sea of Japan and even close to Alaska just after the Bering Sea.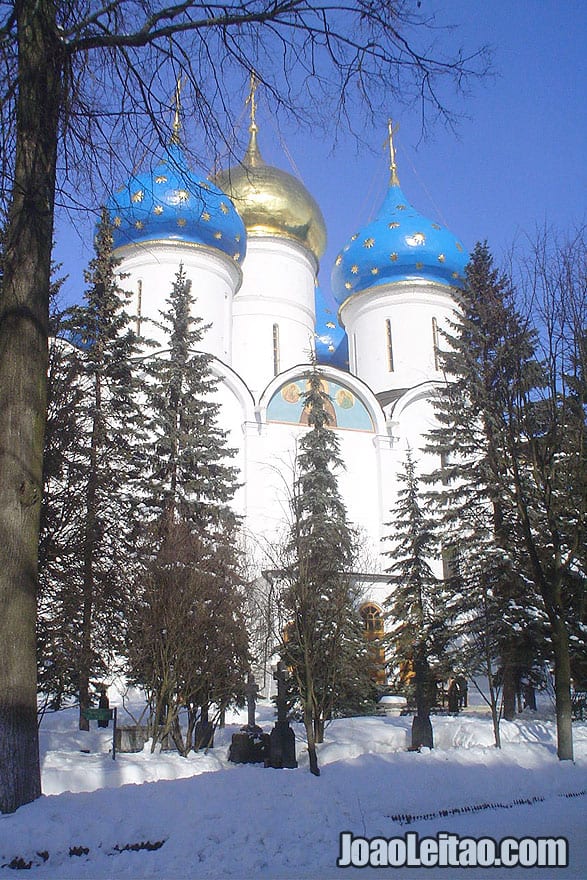 I was always very curious about a possible trip to Russia so, while living in Finland, I decided to cross the border and drive along during the Winter season.
Why going to Russia from Finland?
Because I got a scholarship to study Fine Arts at the Art Institute of Kankaanpää, which belongs to the Satakunta University of Applied Sciences.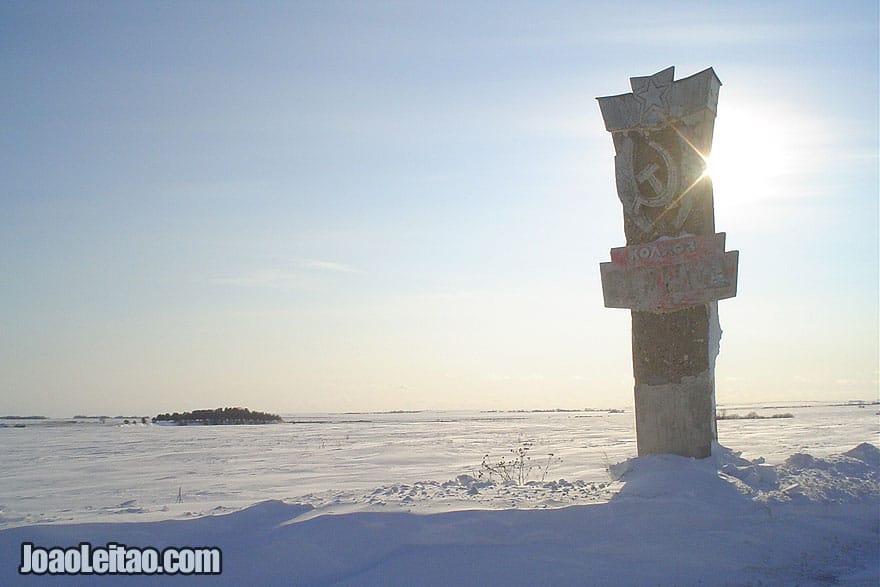 So, the Russian Federation was just there, across the border.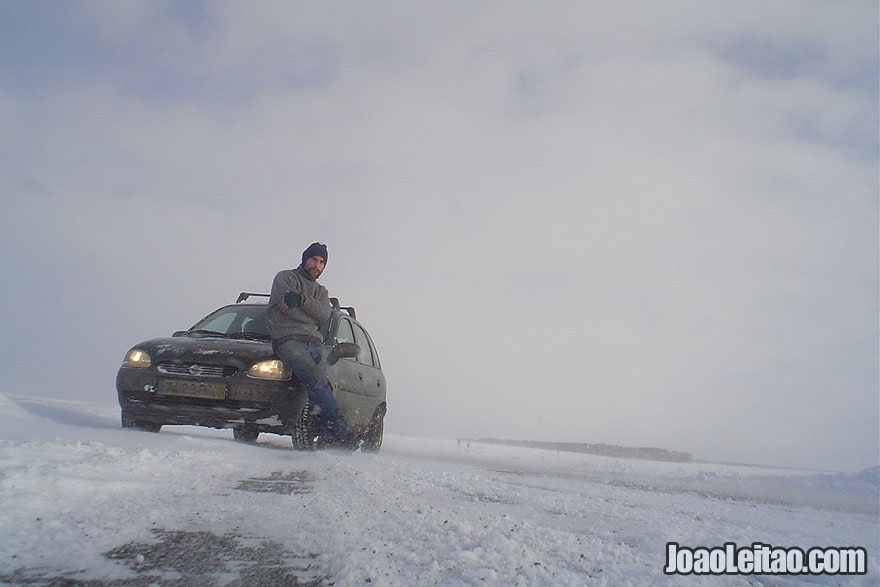 My driving adventure through Russia took me to explore 4383km / 2723mi during 20 days of the cold month of February.
My main focus on visiting Russia was the Golden Ring's ancient towns.
During my trip, temperatures ranged from -31º C / -23.8º F to -6º C / -21.2º F.
This was one of the most memorable journeys I've ever made while driving a car on my own.
Video of driving in a snow desert:
Map of driving in Russia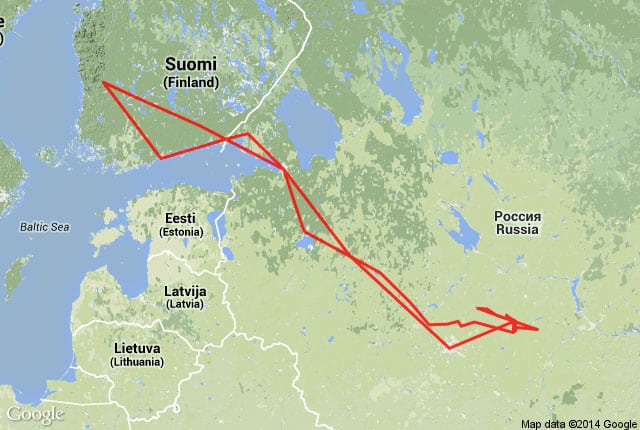 Russia self drive detailed itinerary
Kankaanpää – Helsinki – Kotka – Vaalimaa – Vyborg – Saint Petersburg – Iversky Monastery – Krestsy – Moscow – Suzdal – Pavlovskoye – Borisovskoye – Vladimir – Suzdal – Tarbayevo – Yur'yev-Pol'skiy – Fedosino – Yelizarovo – Ryazantsevo – Kabanskoye – Pereslavl-Zalessky – Suzdal – Kideksha – Sovkhoz – Romanovo – Mentshiakovo – Ivankovo – Shekshovo – Gavrilov Posad – Suzdal – Vladimir – Suzdal – Kideksha – Glebovskoye – Bogolyubovo – Vladimir – Suzdal – Vladimir – Babaevo – Alexandrov – Sergiyev Posad – Khomyakovo – Rogachevo – Dmitrov – Klin – Tver – Vyshniy Volochek – Velikiy Novgorod – Syrkovo – Vyazhishchsky Monastery – Saint Petersburg – Vyborg – Vaalimaa – Kotka – Kouvola – Tampere – Kankaanpää.
I drove in Tver Oblast, St. Petersburg Federal City, Vologda Oblast, Moscow Federal City, Moscow Oblast, Vladimir Oblast, Yaroslavl Oblast and Ivanovo Oblast.
NOTE: An Oblast is a type of administrative regional division in Russia.
TOP 10 – Russia Road Trip Highlights
I know it's hard to decide which are the most fantastic places and put them on a list. There is so much beauty all around that it can't really be measured. But I tried to organize the highlights and give you my Russia top best places.
1. Suzdal historical town from the Golden Ring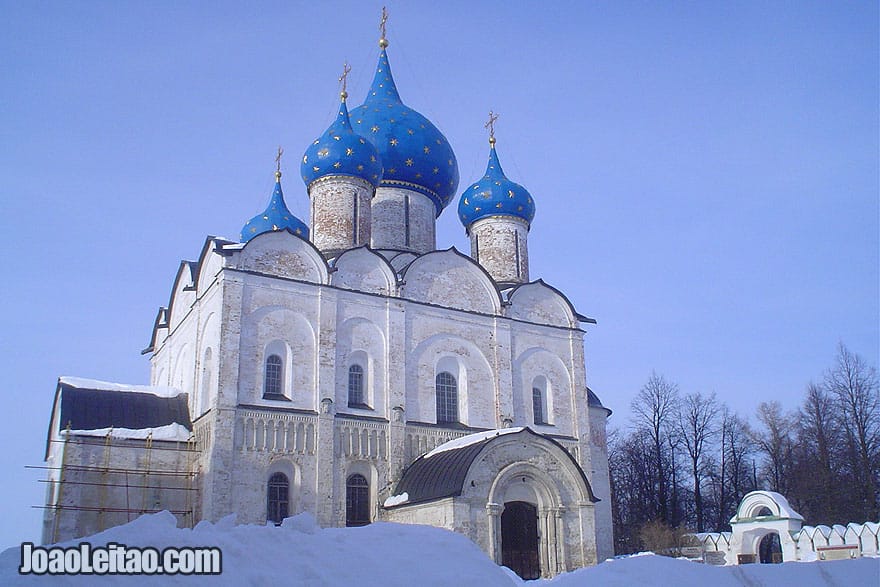 The Suzdal Cathedral of the Nativity dates from the year 1225. The Suzdal Kremlin is the oldest part of the city and exists since the 10th century.
2. Saint Petersburg city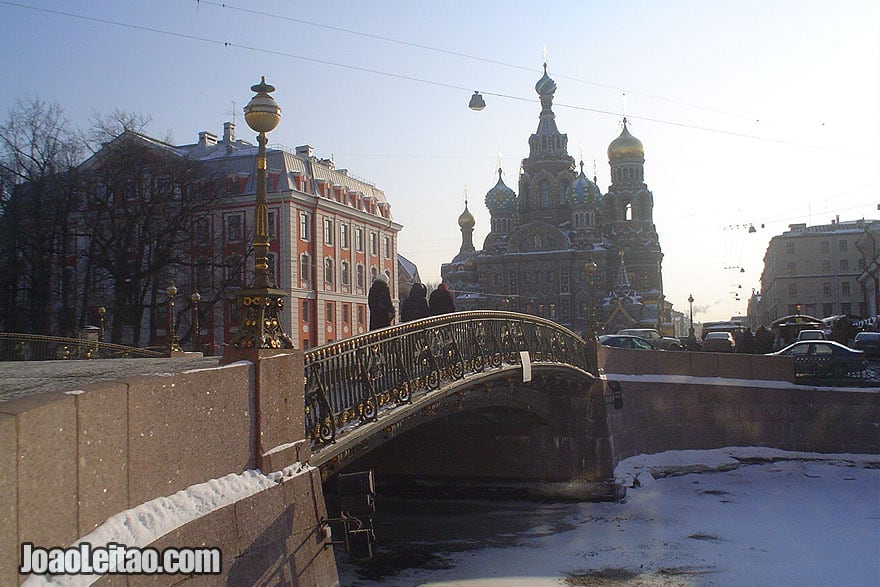 St Petersburg is the second largest city in Russia by population. The city is on the list of UNESCO World Heritage since 1990. St Petersburg center features a unique architecture diversity that blends architectural styles such as Baroque and Neoclassical. The most famous St. Peterburg monuments are the Peter and Paul Fortress, the Resurrection Cathedral, the Moika River, the Trinity Cathedral, the Bronze Horseman and the Winter Palace. The spectacular Hermitage Museum is one of the largest museums in the world.
3. Velikiy Novgorod ancient city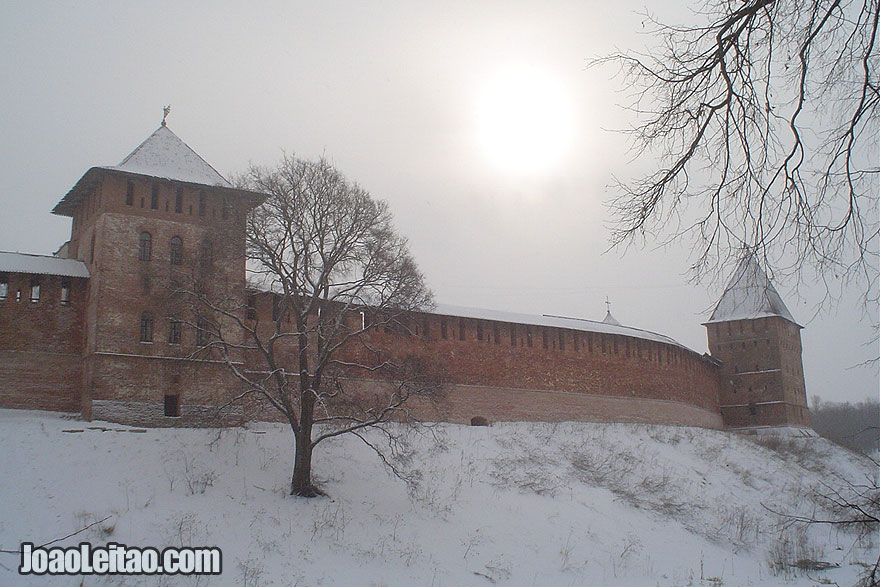 Velikiy Novgorod is the oldest Russian city and is mentioned in chronicles dating from the year 859. The historic monuments of Novgorod and its surroundings have been declared World Heritage by UNESCO.
4. Driving in snow covered empty roads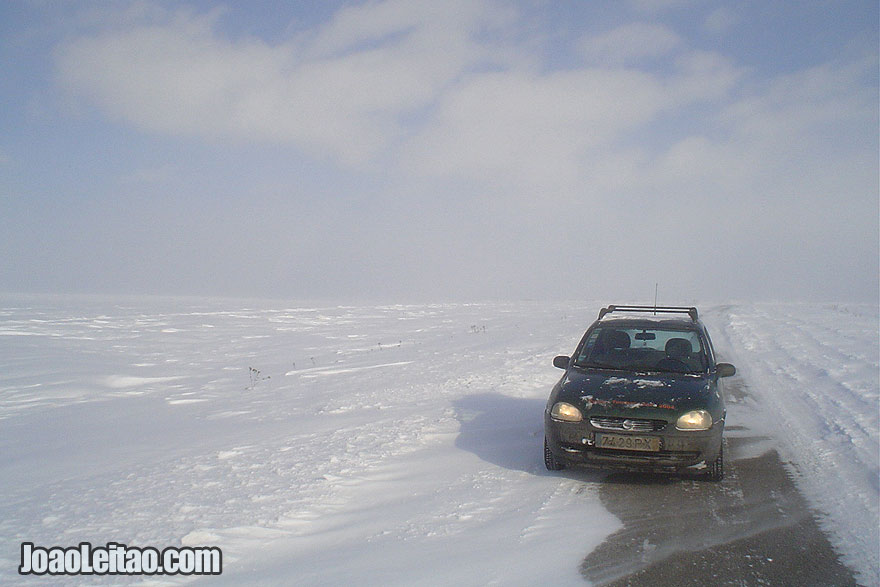 I usually choose to drive secondary roads. By avoiding main roads I can see different parts of the country that wouldn't be possible otherwise. Actually, most of my itinerary was done in very small, secondary roads in the countryside.
5. Russian people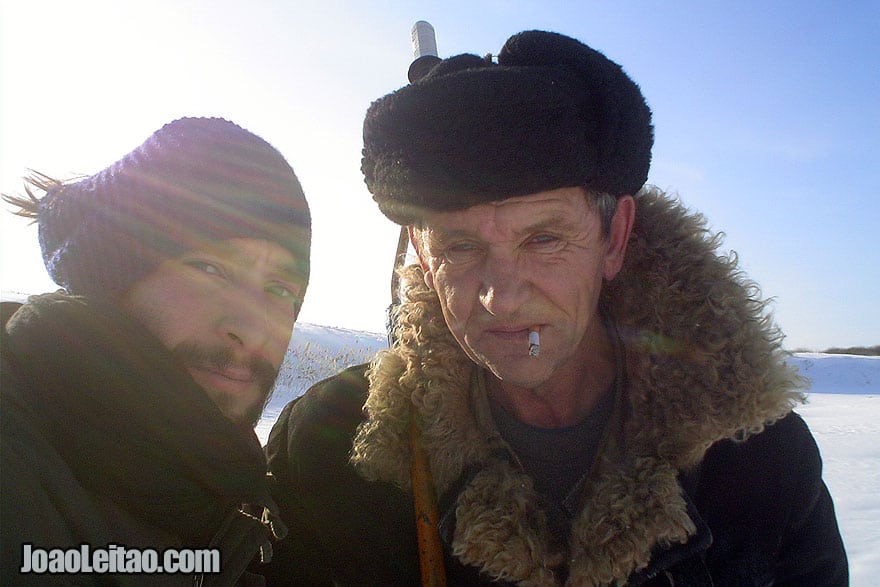 Russian people can sometimes look tough at first glance, but if you smile and be communicative, you will quickly notice how sociable they are. If you speak Russian, even if the basics, their heart will definitely open and you will end up drinking vodka somewhere in the middle of icy – cold Russian winter.
6. Sergiyev Posad a historic center of the Russian Orthodox Church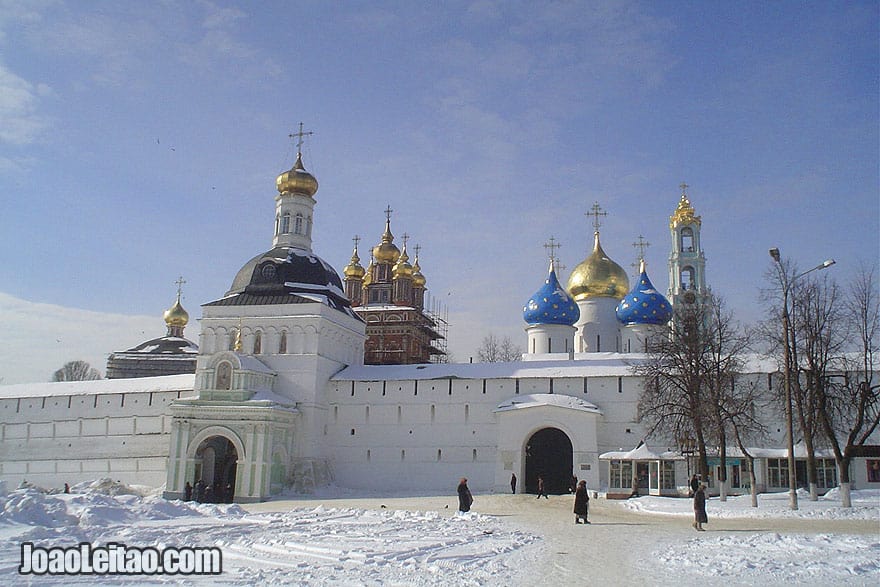 The city of Sergiev Posad is known for its famous monastery. The medieval Trinity Monastery of St. Sergei is considered the heart of Russian Orthodoxy, since it was founded in the 14th century by St. Sergius of Radonezh, the patron saint of Russia.
7. The Moscow Kremlin & Red Square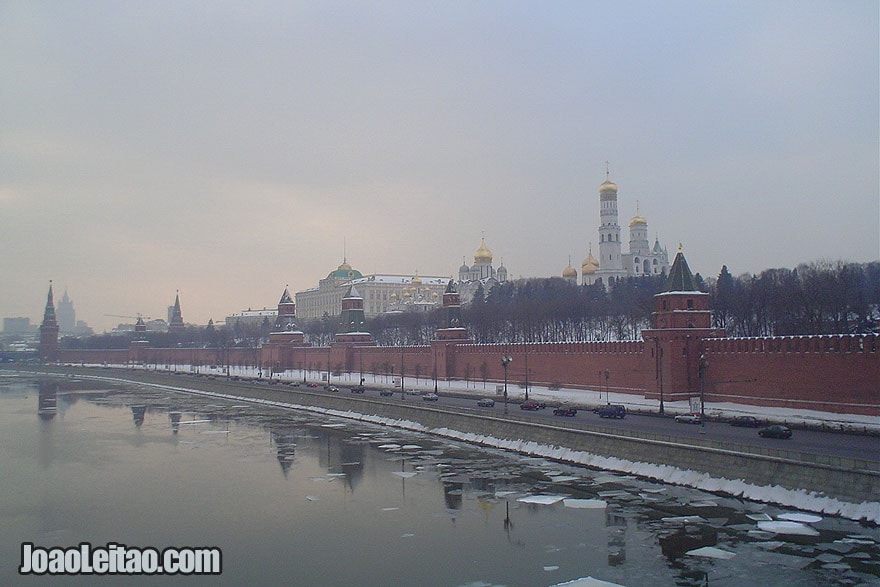 The historic fortified complex of The Moscow Kremlin and the overlooking Moskva River. The Red Square is located in central Moscow. Famous Moscow monuments include Krasnaya Ploshchad, Lenin Mausoleum, Kremlin and St. Basil's Cathedral. The Kremlin and the Red Square in Moscow are UNESCO World Heritage Site since 1990.
8. Dormition Cathedral in Vladimir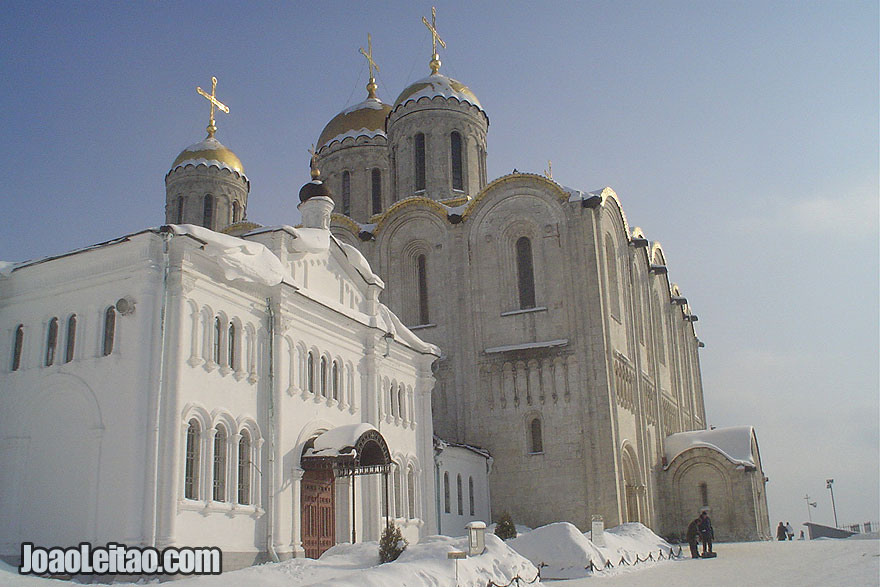 The Dormition Cathedral in Vladimir dates back from the year 1158. Excellent and well preserved World Heritage Site included on the list of places of the "White Monuments of Vladimir and Suzdal".
9. Vyazhishchsky Monastery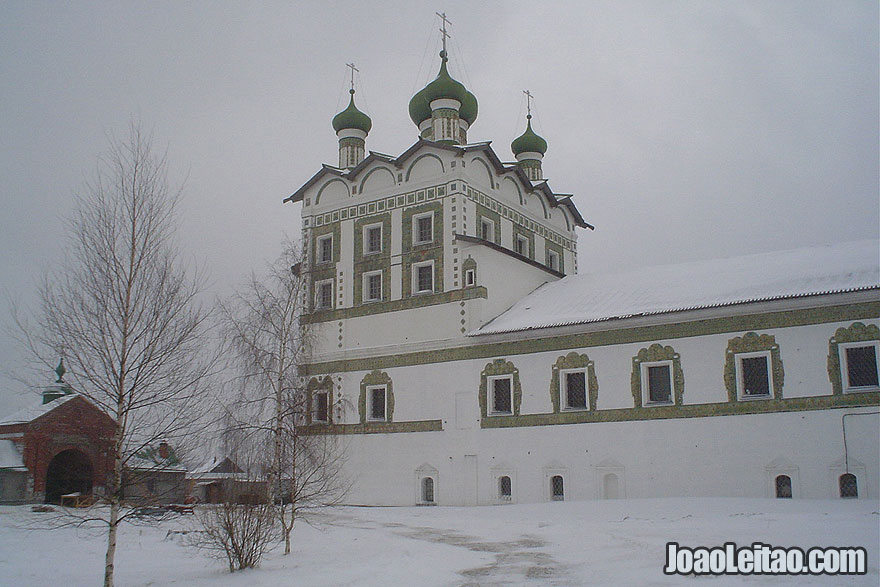 Vyazhishchsky Monastery was founded in the end of the 14th century by the monks Euphrosyne, Ignatius and Galaktion. This place is also known as The Nikolo-Vyazhishchskii Stavropegial Women's Monastery.
10. Pereslavl-Zalessky ancient historical city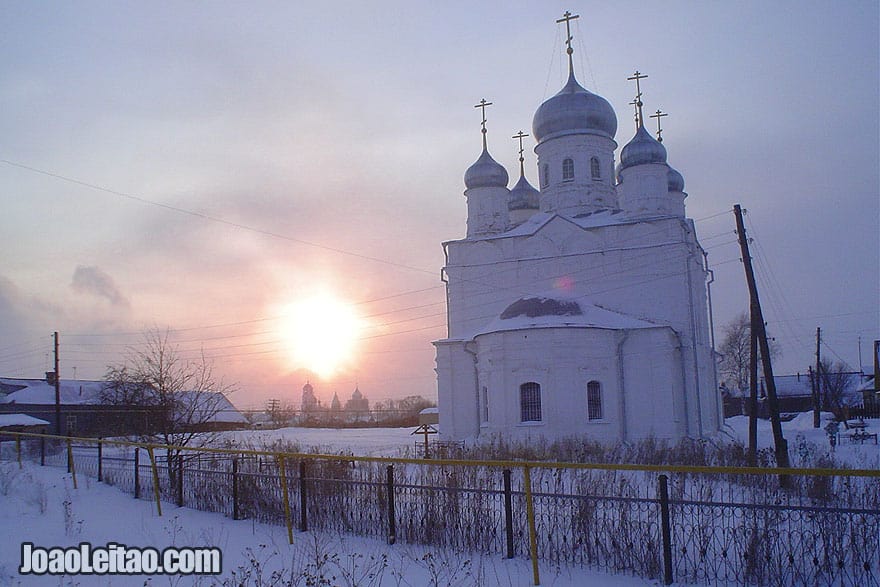 Pereslavl Zalesskiy was founded in 1152 and is located in Yaroslavl Oblast (Russian region of Yaroslavskaya-Oblast) to the edge of the lake Plescheievo.
Russia Winter Driving: What to know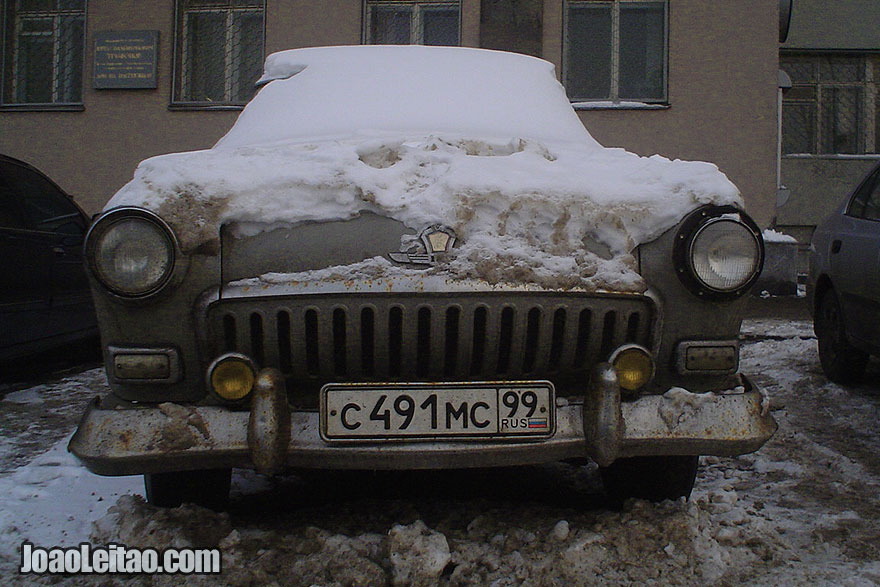 Russian truck drivers are ferocious. Expect everything.
Buy a nice road Map of Russia.
The Golden Ring is a group of ancient towns dating between the 12th and 18th centuries, which played an important role in the formation of the Russian Orthodox Church.
Bring a very strong and warm sleeping bag and extra blanket for emergencies. During my drive on the M10 highway I was very tired so I stopped to sleep on the side of the road, while temperatures outside were down to -30º C / -22º F.
The distance from St. Petersburg to Moscow by the M10 road is approximately 700km / 435mi.
Everything inside the car freezes from -3º C / 26.6+ F. So any bottles of water have to stay near the ventilation and heating system. Otherwise they will freeze and you'll have ice instead of water.
Russian countryside has a lot of nice churches and monasteries.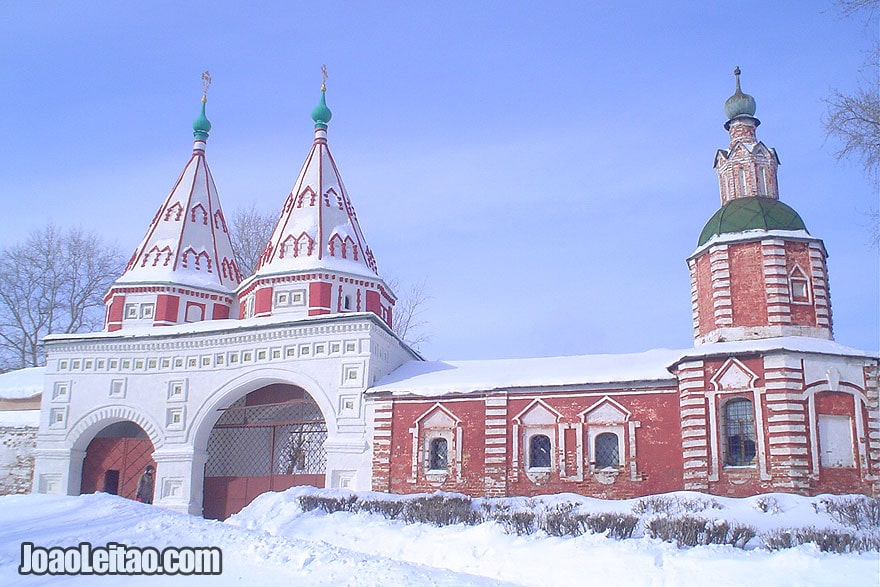 Buy a car heated travel electric mug. As it is very handy, you can always have hot tea while driving long hours in the cold.
I changed the car oil and water fluids for temperatures below -40º C /-40º F. Winter oil and fluids are extremely important so that the car holds up to extreme freezing temperatures.
Winter tires. I mean, there's no way around this issue.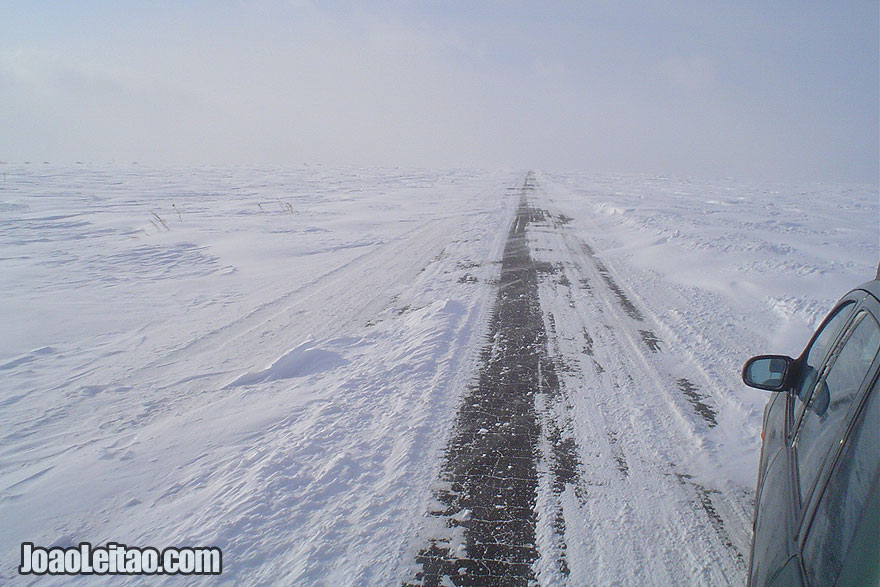 Russian truck drivers are ferocious.
If you get stuck in snow, keep your car running so that you keep the engine warm (and yourself).
Learn to read the Cyrillic alphabet. Although some road signs are also written in western letters, most road signs in Russia are all in Cyrillic.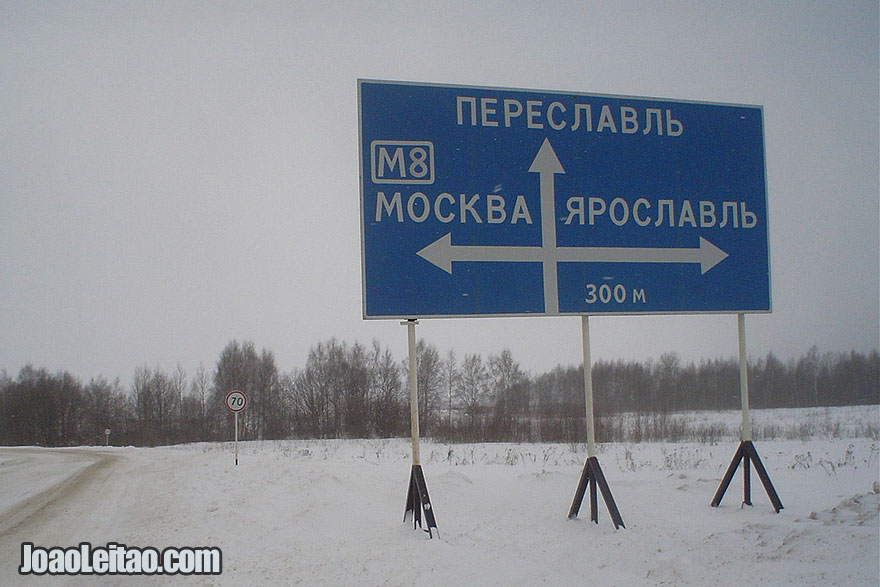 Due to the cold, my car didn't start automatically for 3 times. But it always started on the second try. Not bad.
Every time you start the car just leave it working for at least 10 minutes so that everything inside the engine warms up.
It seems that the car fan from -15º C / 5º F freezes and gives a loud snap. So in order not to break it's always good to melt the ice around it with a bit of water just before starting the car.
You may have trouble with the gear box, as the oil inside gets close to a freezing point.
If you have any problem on the road, ask for help. Russian people are one of the most helpful I found while driving in many countries. They understand the fact that they themselves might need help. And in Russia, during the Winter, if you do not have someone that can help, you can die on the road.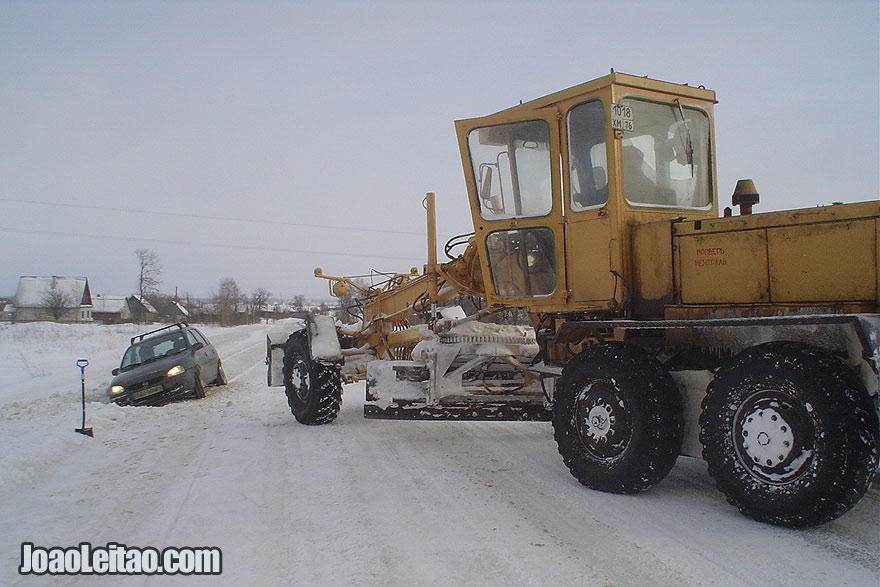 I bought a shovel for snow which I actually used several times.
A small plastic snow remover is important to remove the ice from the windows in the morning.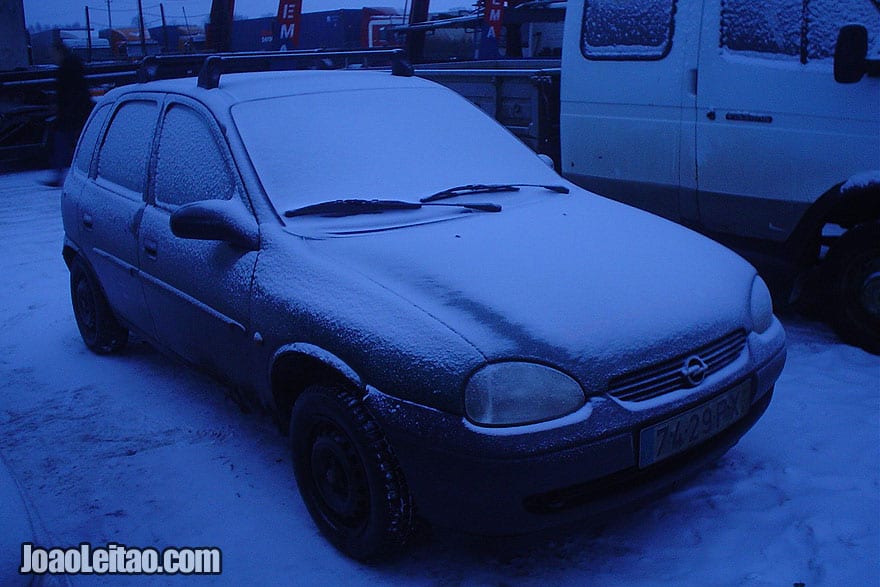 I took a small air compressor for tires, various lamps and some extra electric car fuses in case I eventually needed to replace something.
Fuel in Russia is quite cheap compared to the rest of Europe.
On icy roads it's very easy to slide down to the side of the road.
What sometimes looks like a normal side of the road, can turn out to be a ditch.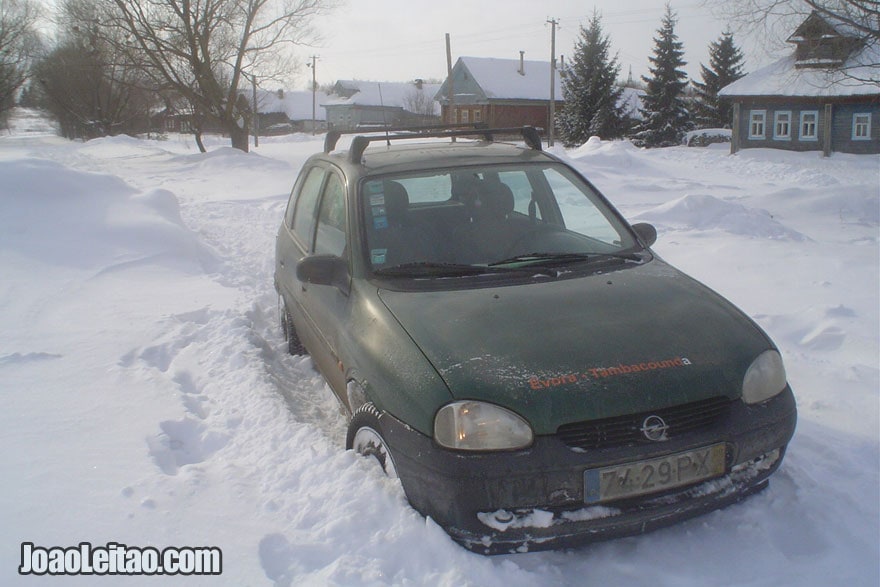 My European Union driver's license was accepted by Russian road police. You can use a United Kingdom or EU license. If your driver's permit is from a country outside the European continent you'll need an International Driving Permit.
Russian police in general were always very friendly. They never wanted to take unjustified money from me.
I was caught by the police radar while driving at 87km/h – 54mi/h in an area of 40km/h – 24mi/h. I had to pay a 100 rubles speed ticket but got away with it while mentioning that I was a student and had no money. They let me go.
Did I mention Russian truck drivers are ferocious?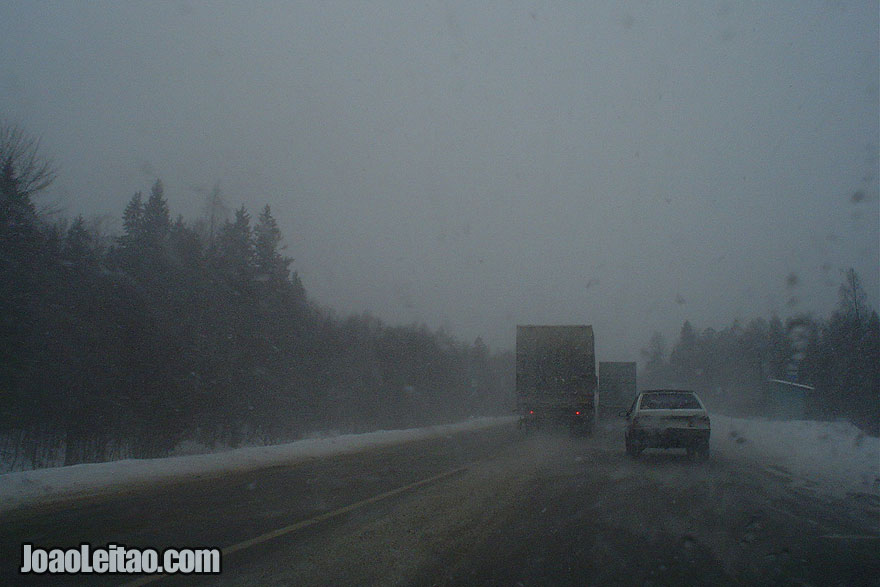 At the entrance of St. Petersburg at night, a policeman with an AK-47 directly asked me for money and tried to intimidate me. Somehow he let me go while I smiled and mentioned he should ask for Euros and that he should stop big Mafia cars instead and ask them for big bucks – not a "poor" student like myself.
Russia has a zero tolerance policy to drinking and driving.
At the Russian border many cars are waiting to enter the country. These queues are for people importing vehicles to Russia and other Central Asian countries such Uzbekistan, Kazakhstan, etc. I had to make sure I was a tourist and not a car dealer.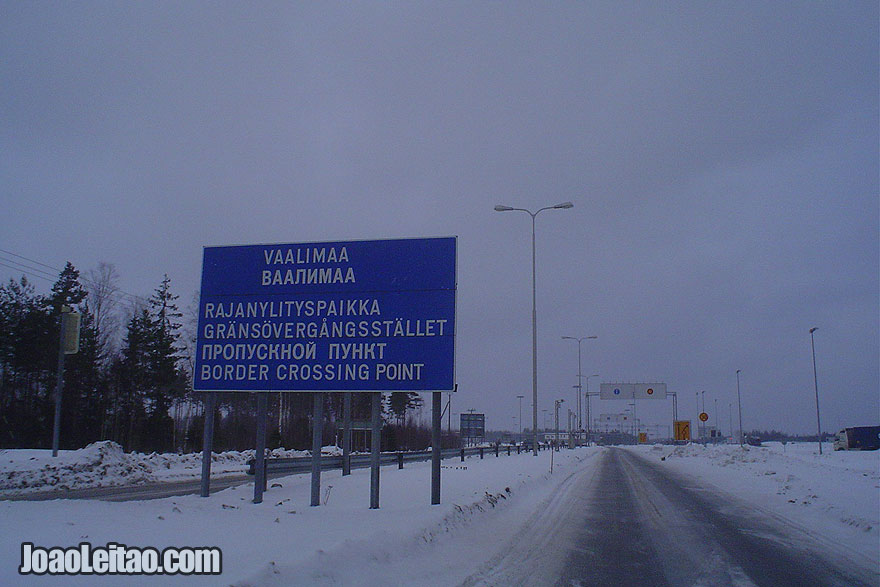 I got my passport profile page ripped off by the Russian immigration police at the Finnish / Russian border crossing. He opened my passport and separated about 1.5cm /0.6in of the plastic covering my passport photo profile page. He quickly handled me the passport and said: PASSPORT NO GOOD! GO AWAY! So I realized how insignificant I was before a border police officer. After being denied entrance to Russia, I somehow managed to talk to the border police chief. He smiled and welcomed me after he had seen my Uzbekistan visa since he himself was born in Samarkand. "Oh you were in Uzbekistan … I was born there! Where have you been … etc etc, big hug and welcome to Russia!".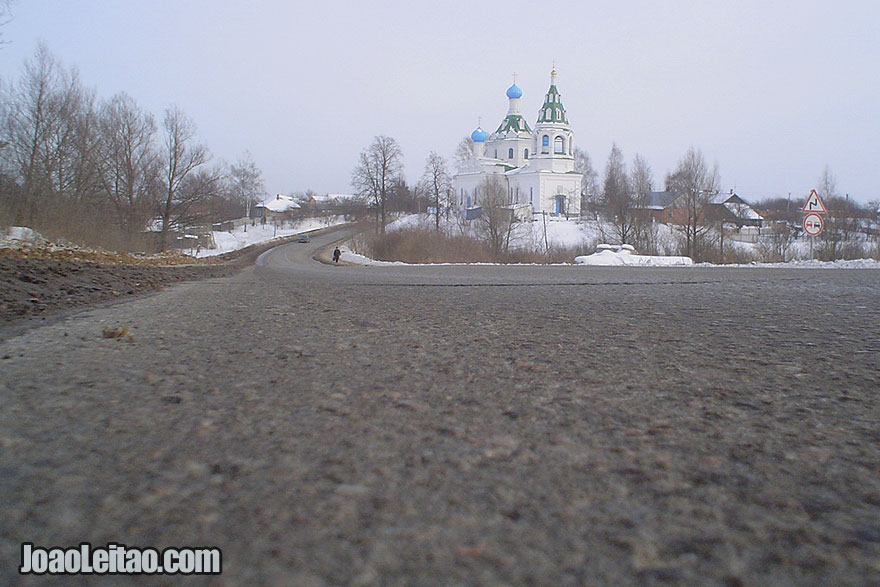 While driving in Russia expect the unexpected on the road. Although the majority of people are normal conscious drivers, everyday you will notice something very unsafe from other drivers.
Although I already had my Russian extended car insurance bought in Portugal, I had to make another one at the border. The minimum was 15 days and cost about 16€ / 19us. I drove again in Russia more recently and this is no longer necessary if you already have your normal extended Russian insurance.
Russian churches and monasteries all have centuries-old frescoes. Take time to enjoy these amazing art works.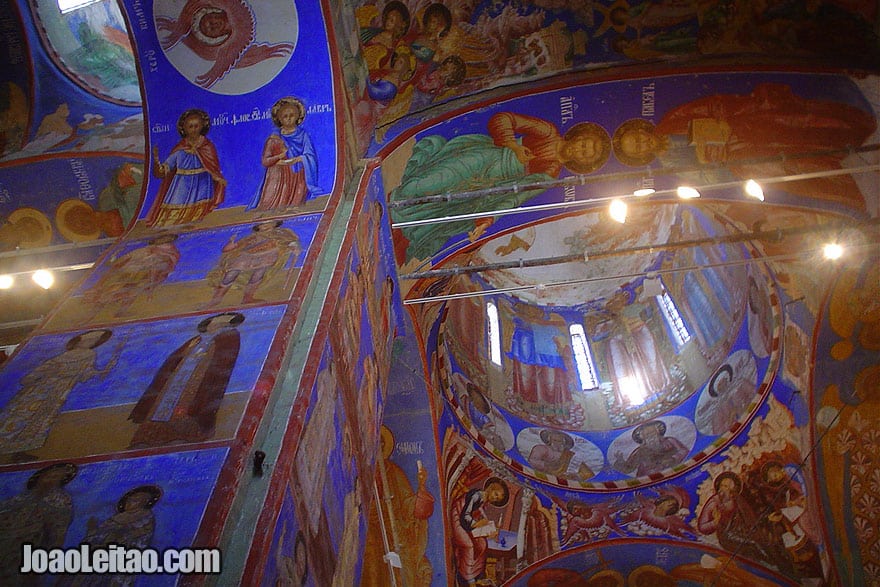 If you're a boy, well, Russian girls are very friendly. You can easily get proposals to go out to a concert, museum walks or a disco at night. Russian girls are very romantic and love to have fun.
If you're a girl, well, Russian boys will probably provide you with one of the funniest, sociable and craziest dates ever. Just don't let them drink too much.
Russian people are very straightforward and say what they think.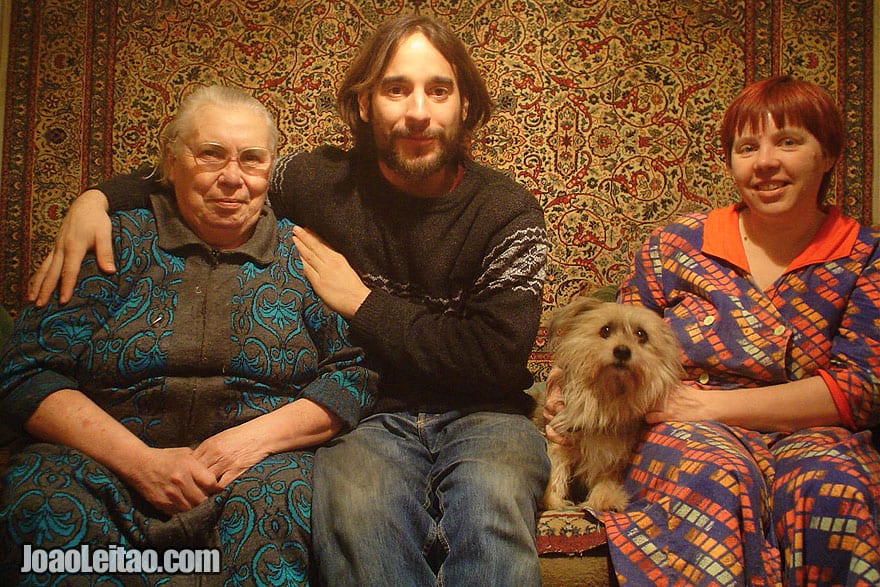 If a Russian person doesn't smile at you, be the first to smile then. 80% chances that you'll have the smile back, and 10% you'll get an invitation to drink. 5% will tell you: SHTO??? (in Russian) / WHAT??? (in English). 5% will ignore you totally.
Knowing a bit of Russian language does affect your relation and interaction with the people. I went to Russia already knowing full Russian basics and was able to easily maintain a small conversation.
It is illegal to drive with dirty and unreadable license plates. Kind of hard to handle during winter.
In small towns in Russian countryside people are very curious about foreign people.. It's normal to have grandmas come to you and say hello.