Self-Drive Safaris in South Africa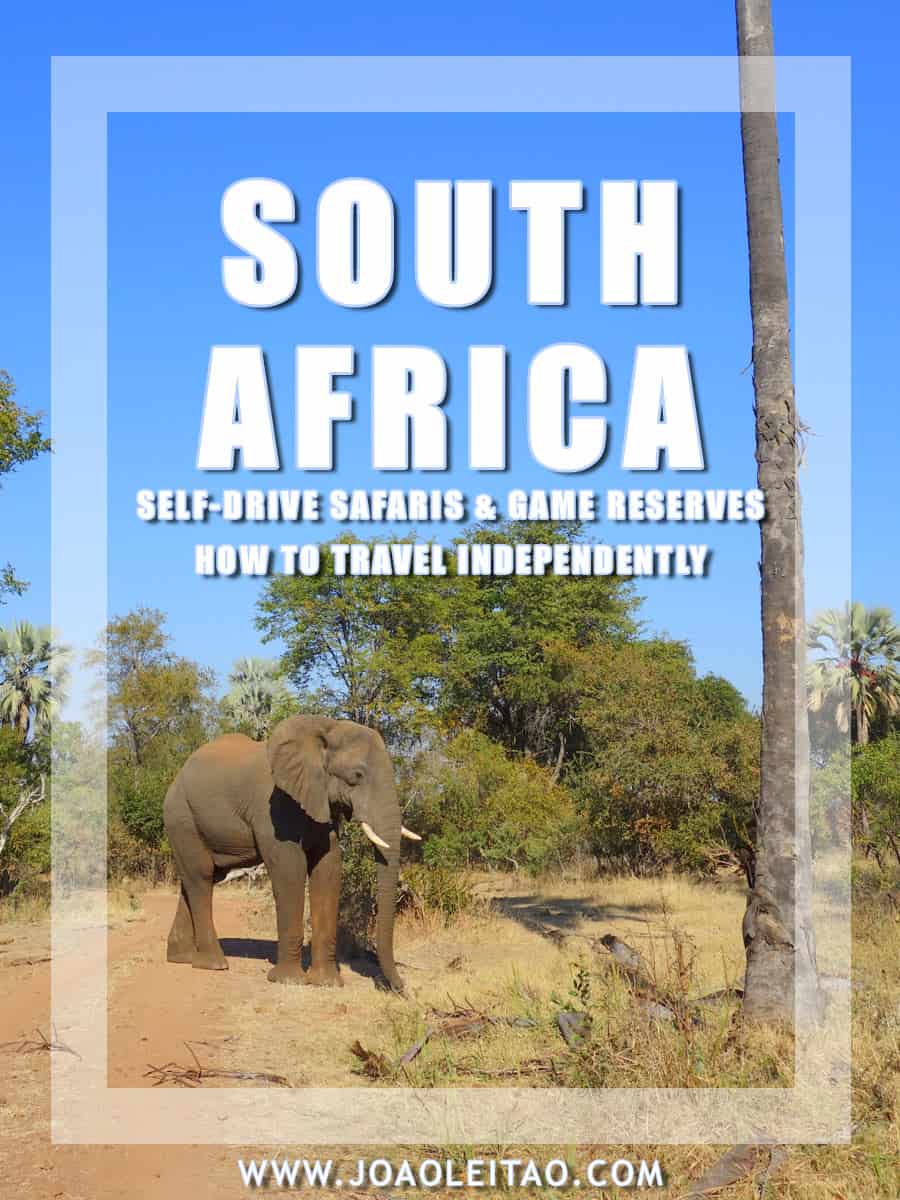 Do you want to make a self-drive safari in South Africa's Parks & Game Reserves?
One of my last road trips was to the southern part of Africa.
I traveled with a rental car through countries such as South Africa, Lesotho, Swaziland, Zimbabwe, Zambia, Namibia and Botswana.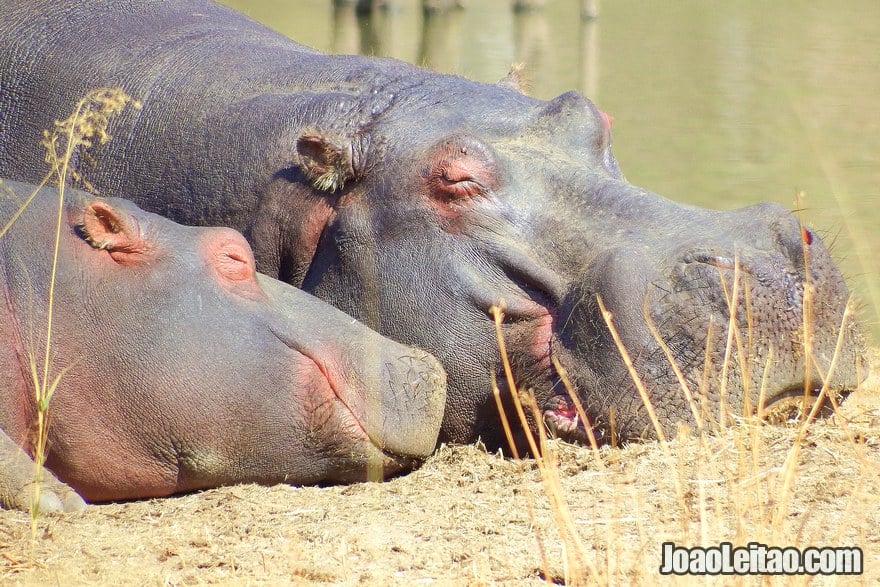 I got my plane ticket just a couple of days before departure and had nothing organized. I only knew I would like to visit the most UNESCO World Heritage sites possible. So, I got myself a Michelin road map and circled these UNESCO sites with a marker. I quickly drew a possible and logical itinerary in southern Africa.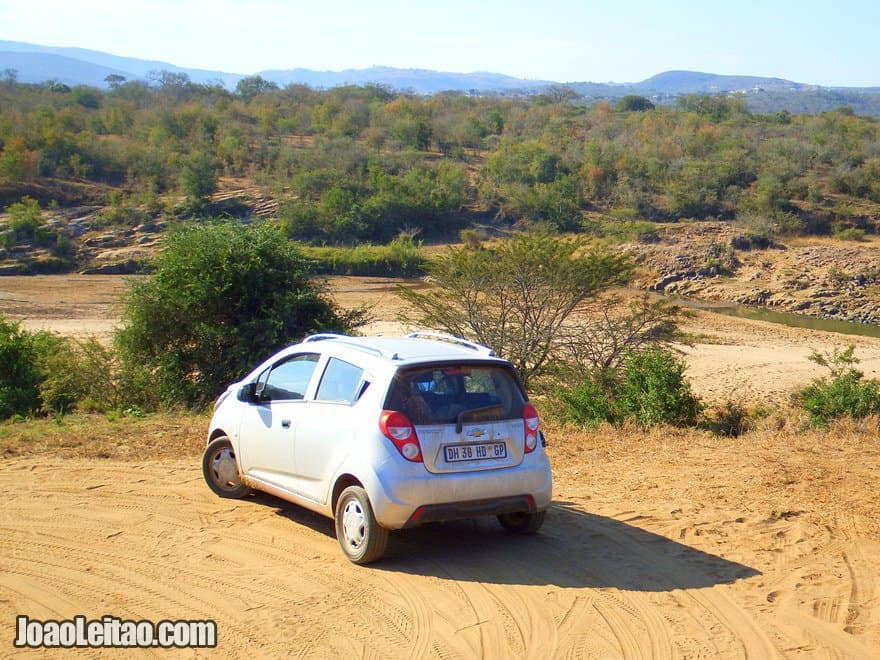 During one month I drove around 9000 km / 5590 mi, in which I experienced and got some knowledge regarding self-driving in National Parks and Game Reserves around all these countries.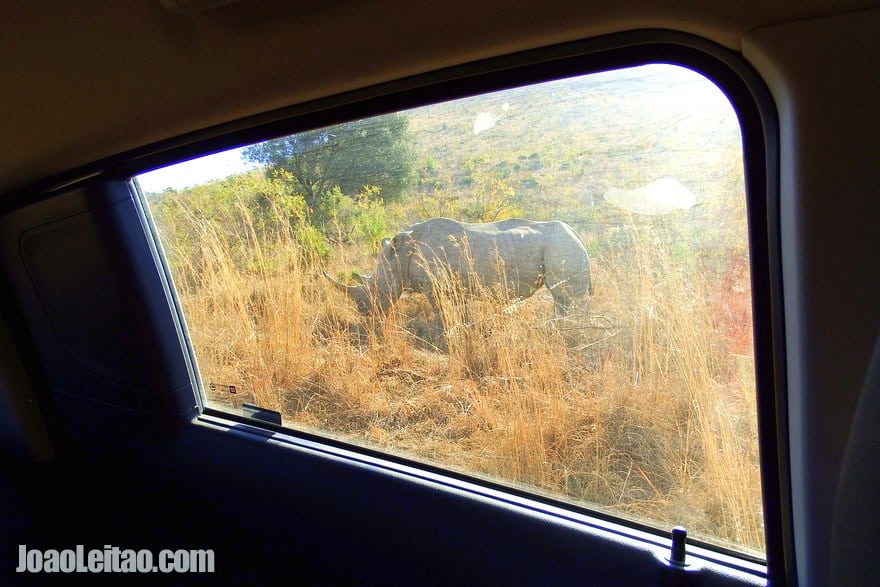 This travel article will only focus on my self-drive safaris experience in South African parks and game reserves. Undoubtedly, the best way to experience parks is to have one's own vehicle in which to travel around.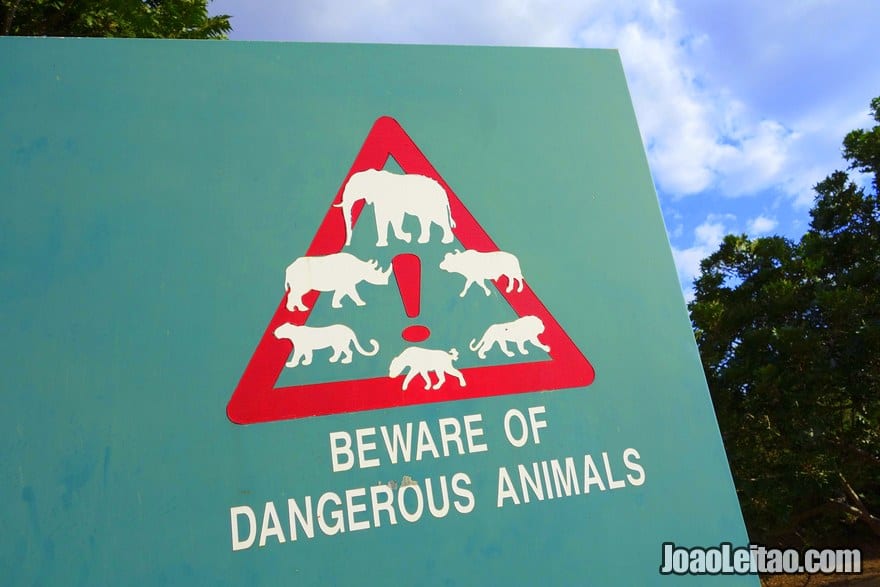 Self-Drive Safaris – how to do it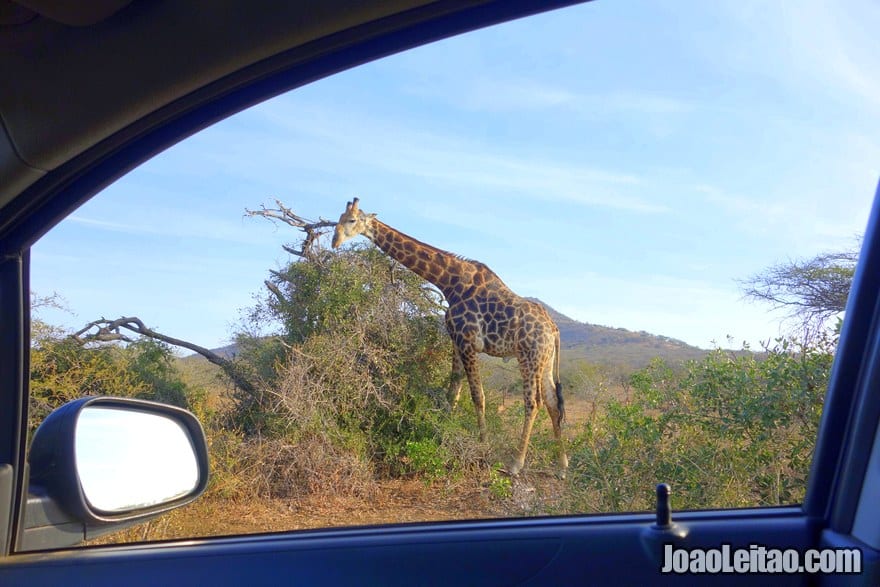 Doing South Africa parks to spot animals on your own and independently is easy, safe and can come out to be a great travel experience.
Basically, almost all parks and game reserves do allow you to drive and explore on your own, without any guide whatsoever.
YES!
You do not need to pay any tour company to take you around. Self-drive holidays in South Africa are an amazing way of traveling independently while exploring several wildlife parks.
What I personally did was to book a car online, and pick it up when I arrived in Johannesburg Airport. I also bought some roadmaps at the airport shop and I was set, ready to go and see some wildlife.
So basically it's as simple as this
Buy an airplane a ticket to South Africa
Get your rent-a-car
Fly to Johannesburg O. R. Tambo International Airport
Pick up your car at the rental office at the airport
Go to the airport bookshop and get yourself a South Africa road map or even some guide book to South African parks
Fill up the tank
GO!
TOP 9 Self-Drive Safaris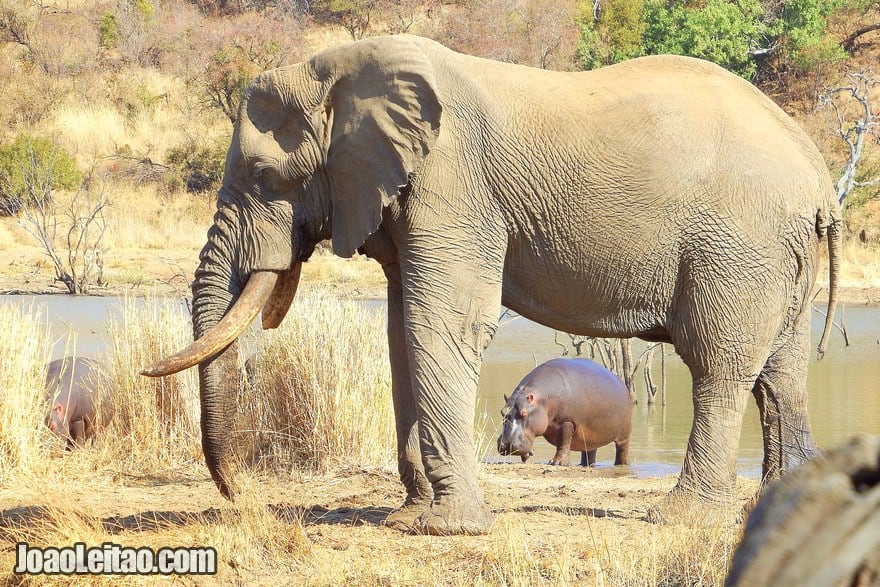 ---
1- Kruger National Park:
---
---
2- Hluhluwe-Imfolozi Game Reserve:
---
---
3- Pilanesberg Game Reserve:
---
---
4- Kgalagadi Transfrontier Park:
---
---
5- Addo Elephant National Park:
---
---
6- Mapungubwe National Park:
---
---
7- iSimangaliso Wetland Park:
---
---
8- Augrabies Falls National Park:
---
---
9- Tembe Elephant Park:
---
South Africa Map, TOP 9 Self-Drive Safaris
What is the Big Five
The term Big Five refers to five of Africa's greatest wild animals: lion, leopard, elephant, buffalo and rhino.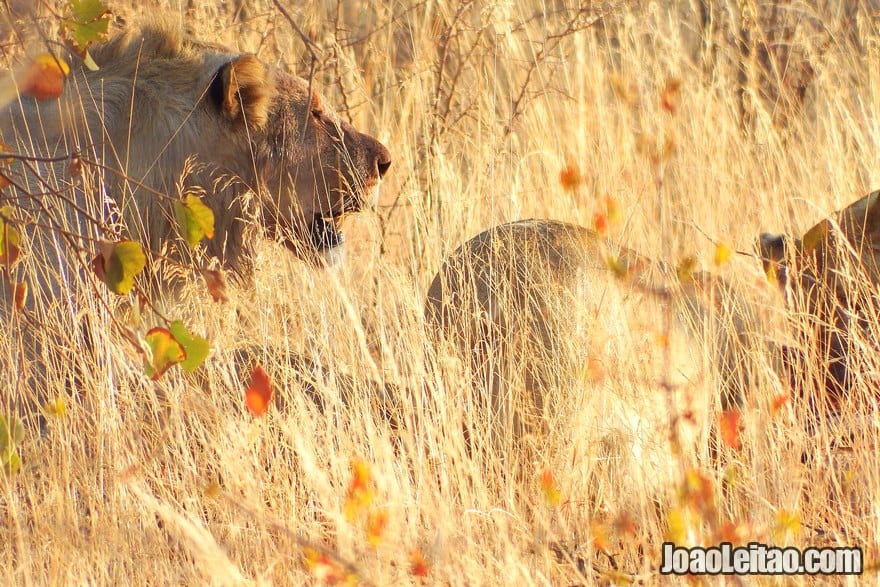 Big Five Game Parks
Addo Elephant Park
Hluhluwe-Imfolozi Game Reserve
Kruger National Park
Madikwe Game Reserve
Pilanesberg Game Reserve
Big Five Private Reserves
Balule Nature Reserve
Kapama Game Reserve
Sabie Sand Reserve
Shamwari Game Reserve
Timbavati Game Reserve
Thornybush Game Reserve
Welgevonden Game Reserve
Useful links and resources
Q&A: Self-Drive Safari tips and advice
Do I need a 4WD / 4X4 all terrain vehicle to make my own self-drive safari?
No. You don't need to rent a 4WD to self-drive most South African Parks & Game Reserves;
Most parks only have dirt or gravel roads, so don't expect many asphalt roads;
Some parks do have a main central paved road which gives way to other smaller unpaved ones;
Most parks have gravel roads which are 100% suitable for small city cars. You will not be the only one with such a car;
Many parks do not have difficult itineraries;
Some parks only have some roads suitable to be driven with a 4WD;
If you choose to get yourself a 4WD, you can profit from those extra roads;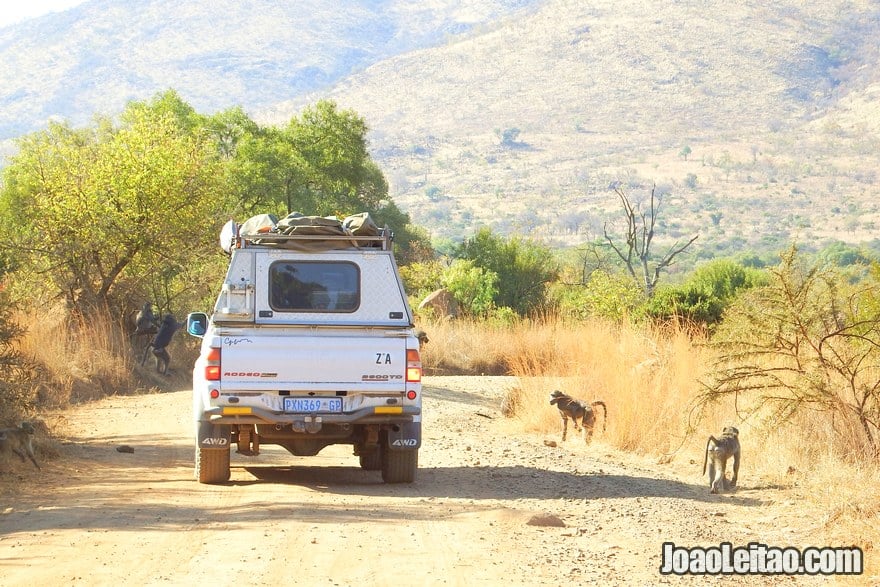 Where can I book a car or 4WD? Can I do it online?
I booked my car online through the famous Rentalcars.com website, and got a very nice 1 month deal;
I paid around 17 Euros per day for a small yet reliable 2015 Chevrolet Spark;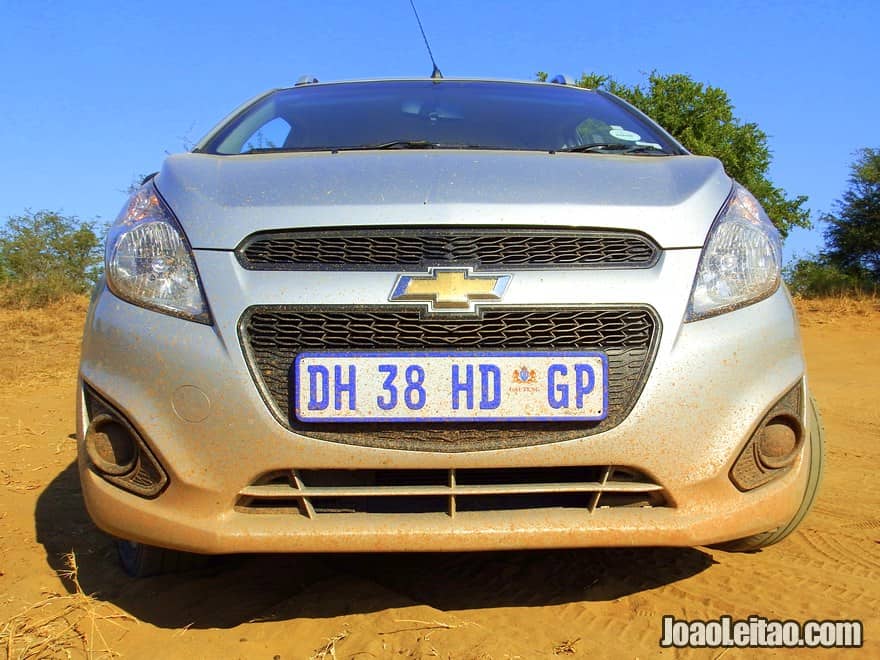 Can I pick up my car at the airport? What are the advantages of this?
I picked up my car at Johannesburg's O. R. Tambo International Airport;
As I didn't have any intentions on staying in Johannesburg, the best would be to get myself on the road asap;
Is it easy to drive in South Africa and find places?
South African roads are well signed. If you wish you can also stop and ask directions to people, although you'll have to pay attention because specific neighborhoods in some cities are dangerous to stop. Good places to stop and ask for directions are petrol stations. If you feel more comfortable, get yourself a GPS for your car, this will definitely turn your trip much easier;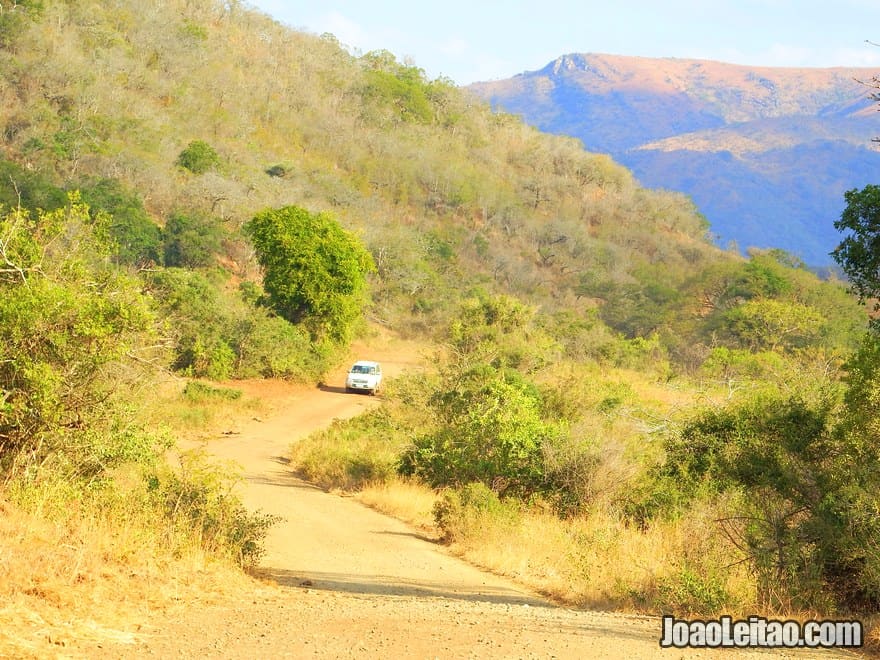 Where can I book a flight to South Africa online?
I got a very good air ticket deal with Qatar Airways. I paid around 600 Euros – round trip price- for a 17 hours flight from Casablanca to Johannesburg via Doha;
While self-driving is it easy to spot animals?
You can drive yourself around the parks and spot animals;
If you're lucky, you will probably spot all the types of animals existing in the park;
Some people spend four days inside a park before spotting their first lion, while other people are lucky to see them 30 minutes after they come in;
When lions are spotted many cars will line up to see them;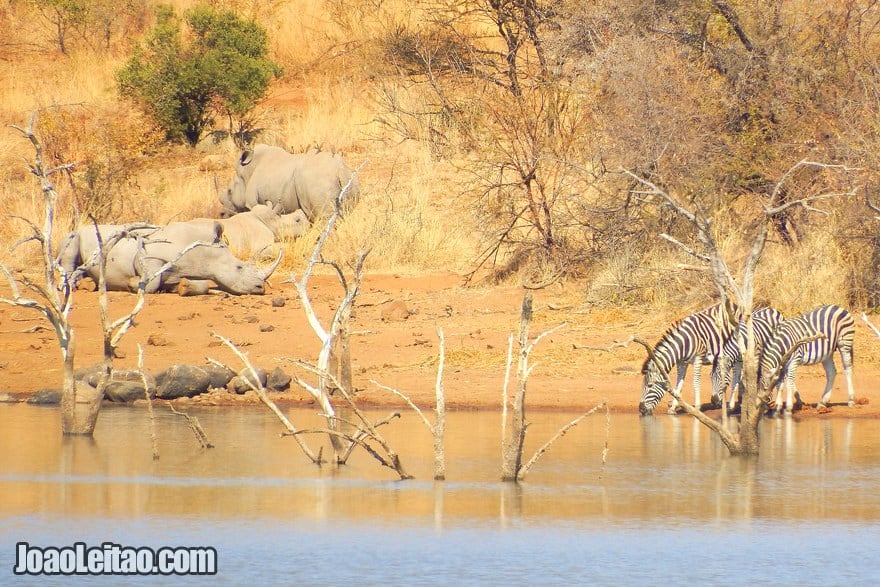 Is there fuel available inside the parks and game reserves?
Fill up your tank before entering the park;
Parks such as Kruger National Park and Hluhluwe–Imfolozi Park have petrol available, but at a more expensive price;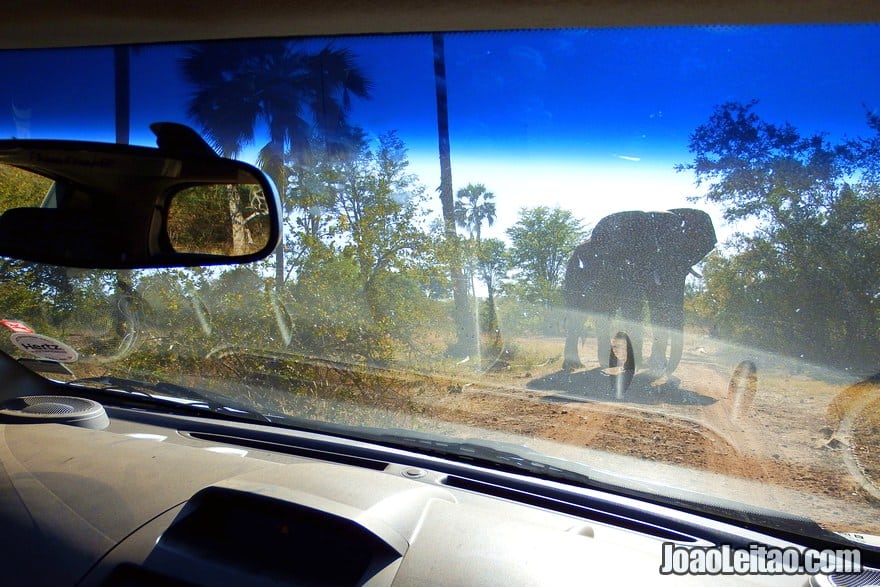 Is there accommodation available inside the parks and game reserves?
There is accommodation inside most parks in South Africa. Price range varies;
Accommodation fully books during South African holiday period and tourism high season;
You can get hotel rooms, bungalows or just a normal camping spot for your car and tent;
Is it dangerous to drive alone? Can I get insurance?
From the moment you enter the parks, you are at your own risk;
The parks and reserves do not issue any type of insurance;
Most wild animals can kill you if they feel threatened or … hungry;
The majority of animals will run away from your car, but biggest animals such as elephants, buffaloes, giraffes and rhinos might not even mind your presence. Give them space so that they don't see your approach as a direct confrontation;
Lions are not usually afraid of people and can get very curious. Close your windows and lock the doors;
Leopards are very shy animals so they will always be on the run;
Elephants and rhinos can completely destroy your 4WD or car. Don't horn at them, don't scream at them, don't get too close with your car;
If elephants wave their hears forward and walk in your direction, pull your car backwards and whatever you do, don't horn or they will most probably charge on you;
Check if the park you're visiting is malaria-free;
You can also get your travel insurance here;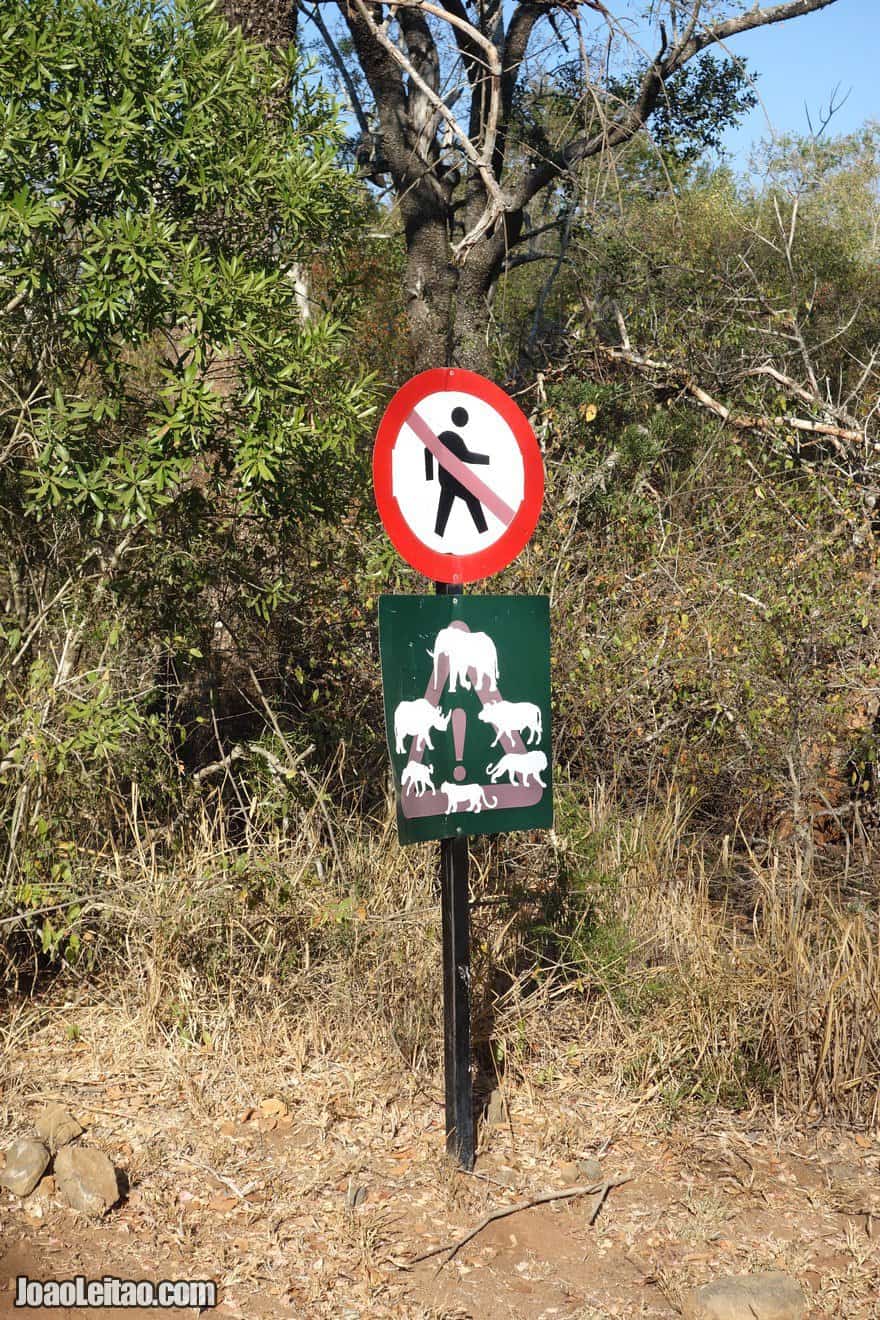 I love birds. Are there any birds around South African parks?
Apart from mammals, these parks are also very rich in bird life. Profit from this also;
Basically, birds are to be seen everywhere;
You will end up seeing more birds than mammals;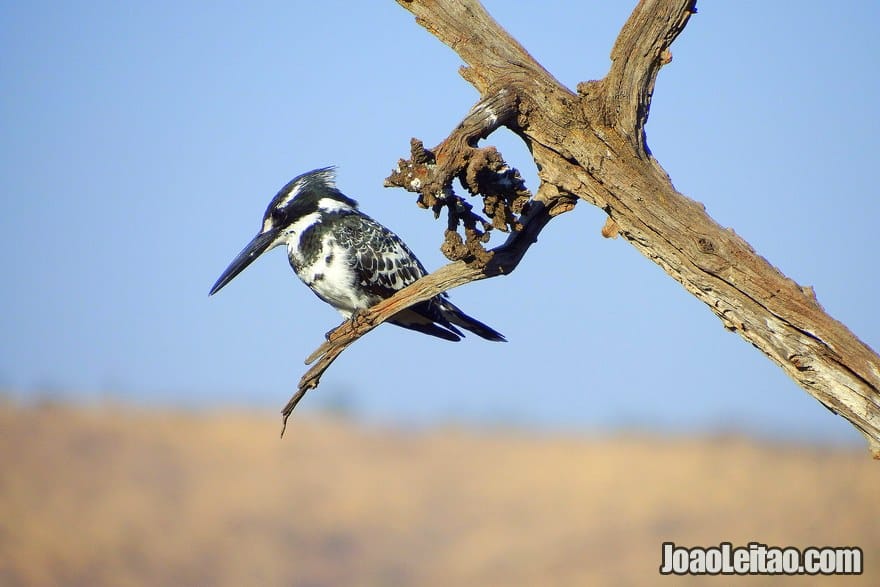 What should I take with me?
Take some snacks with you, perfect to spend your time while waiting for animals to show inside refuges;
Get yourself some binoculars, although you'll see most animals at a very close range, having binoculars does help to spot them from far, or get close details of their features;
Get yourself water bottles before going into the park;
Most parks include the car price with your entrance ticket;
Bring insect repellent, just in case you come during the insect season, or just to keep bugs away;
Bring extra camera batteries and enough memory cards;
Bring a quick camera battery car charger, the ones that connect to the car lighter;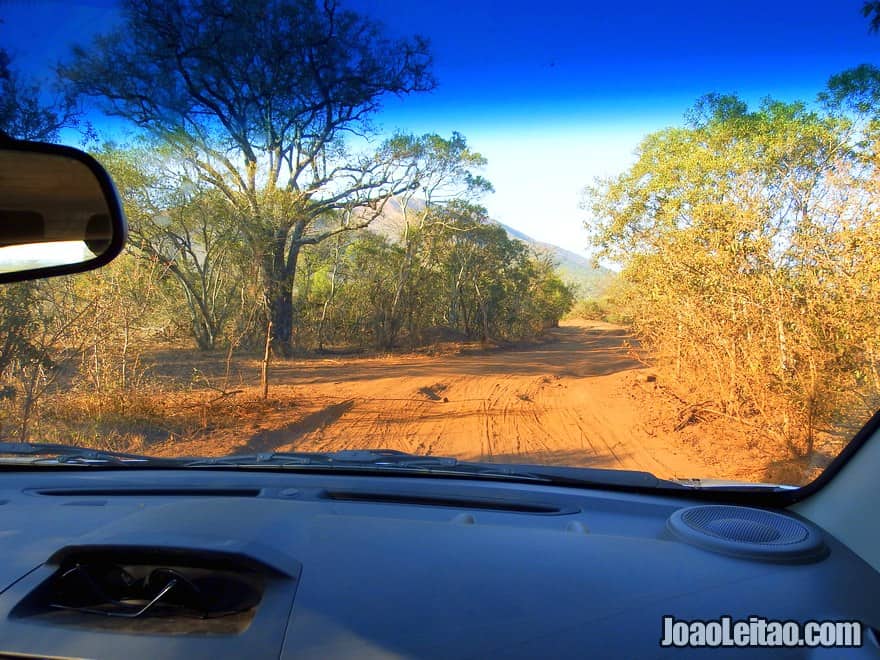 What speed am I allowed to drive?
Animals do suddenly cross the road;
Don't drive more than 30 km/h (18 miles/h);
Make sure you know the exact gate times. They do change depending of the season;
What mechanic and car things should I consider?
Check your rental car extra tire;
If you have a flat tire, don't change it on spot. Go to the nearest village / hotel / refuge / guard facilities to do so;
Get yourself a park map. Very useful to know where the waterholes and refuges are located and to guide yourself around the parks;
The slower you drive, the best chances you have of spotting animals among the vegetation;
You can't drive after sunset, so go back to your hotel within time;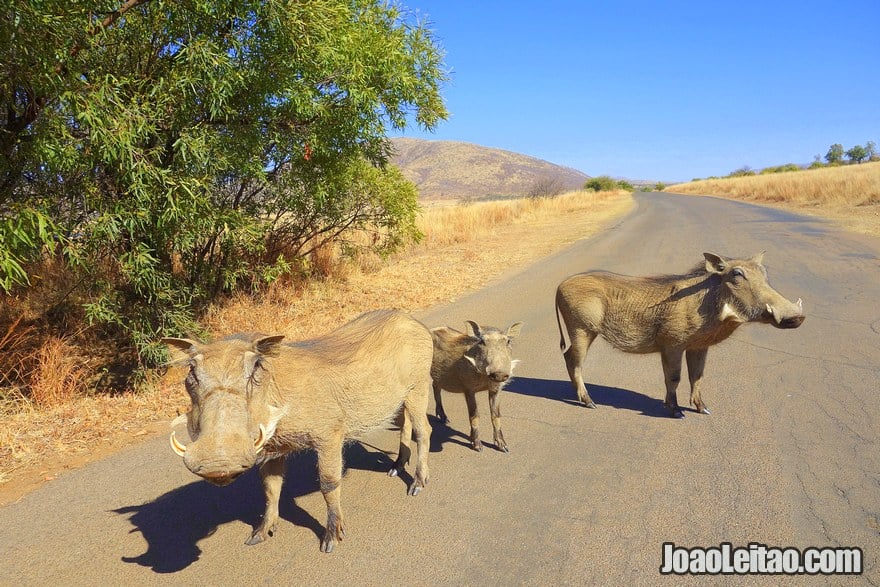 Can you give me some advice about the best way to see animals?
Expect animals everywhere;
Stop when you come across other drivers and ask whether they spotted some interesting animals;
Best time to spot animals is in the morning during sunrise and late afternoon before sunset. Much of the "animal action" happens early in the morning or late in the afternoon. Take this in consideration;
Switch off the car when you want to stare for a while at the animals and waterholes;
Profit from the known refuges, most of them built near waterholes. Sit down and wait for the wildlife to get close. Some people wait for two or three hours;