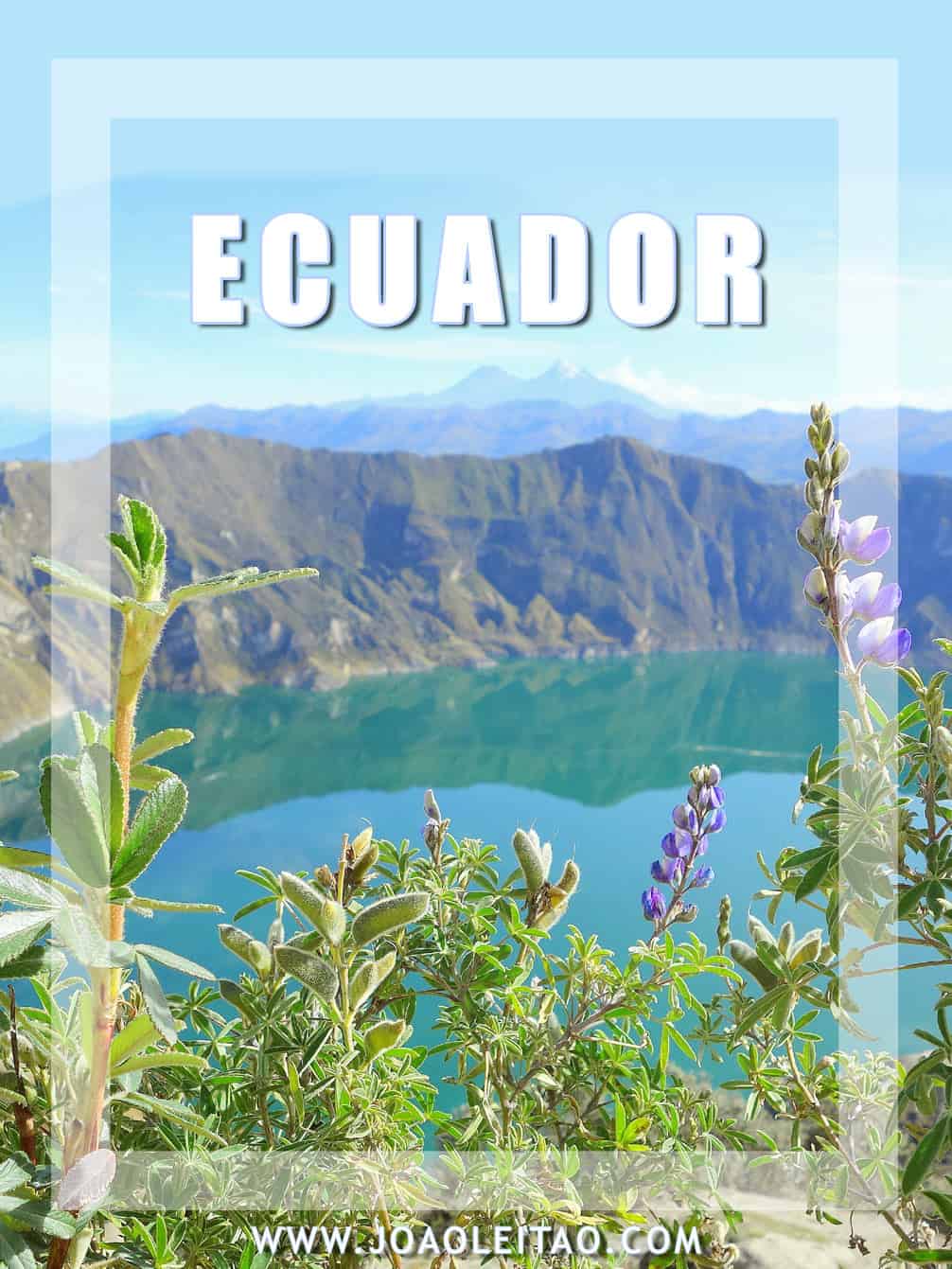 Ecuador is a fascinating country for independent travelers. To visit Ecuador is in fact very easy. I traveled in Ecuador for a month and a half and loved it.
For sure one of the most underrated countries of South America, I really enjoyed Ecuador for its beautiful destinations at reasonable prices. The capital, Quito, is a gorgeous city that's worth exploring to discover each hidden corner and monument.
I visited part of the coast, some mountainous areas, and also the Amazon.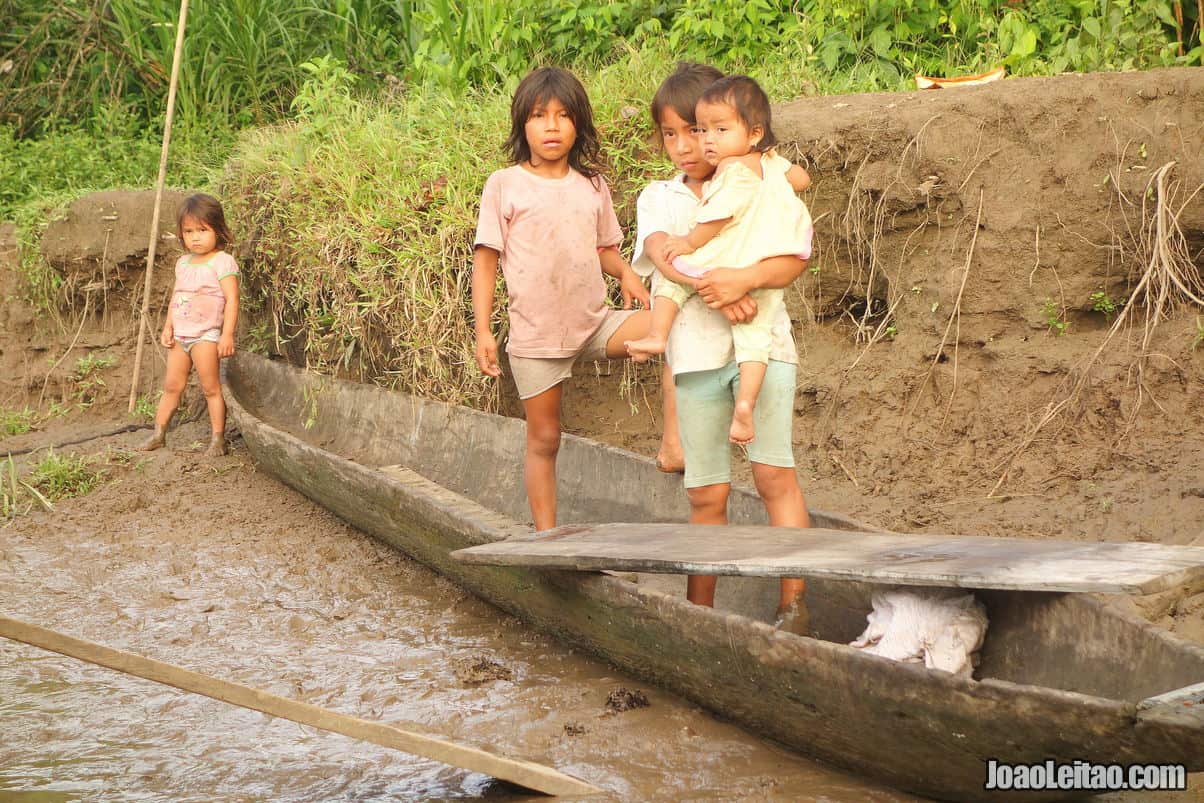 I entered Ecuador from Peru, traveling through the Napo River. It was an epic 11-day trip from Iquitos to Cabo Pantoja (Peru), crossing the border on a boat to Nuevo Rocafuerte, where I caught another boat to the famous city of El Coca
In addition to this itinerary, I also spent 16 days in the Galapagos Islands, taking in the amazing flora and fauna that live in this archipelago.
History of Ecuador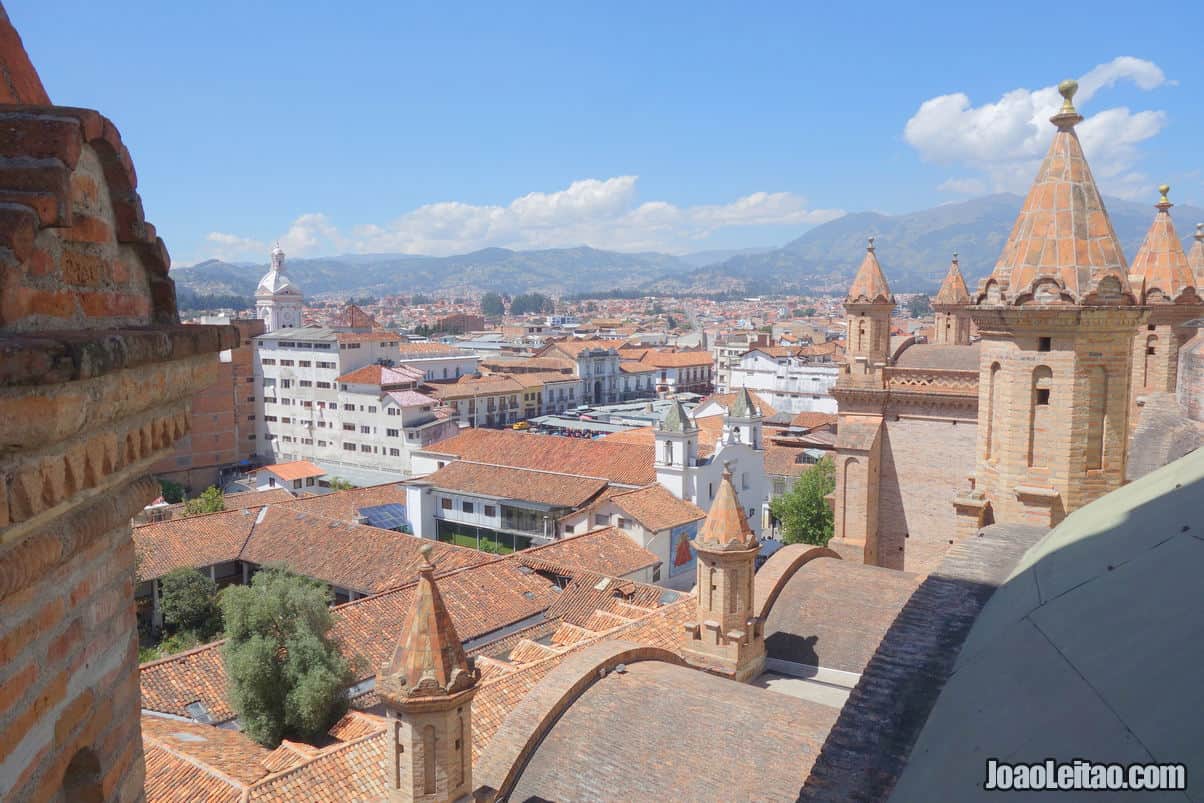 The History of Ecuador is almost 10,000 years old, divided into five distinct periods that allow you to better understand how the country grew. Those are the Pre-Colombian, Spanish Conquest, Colonial Age, Independence, and Republic. Before the Spanish arrived in the 16th century, the land was inhabited by native American tribes. When the Crown of Spain subdued them, the colonization of Ecuador began. Silver was the primary resource, mined to practical inexistence until the end of the 18th century. Independence happens in 1822 under the lead of General Sucre and Simón Bolívar but was only truly established in 1830 in the name of the Republic of Ecuador. In 18 years, Ecuador had 62 back to back governments, and was at war with Peru between 1941 and 1942. The country lost half of its territory, including all of the Amazon. Democracy was only a reality in the country after the 1980s, although with plenty of political crisis caused by the natural catastrophes that Ecuador endured.
Geography of Ecuador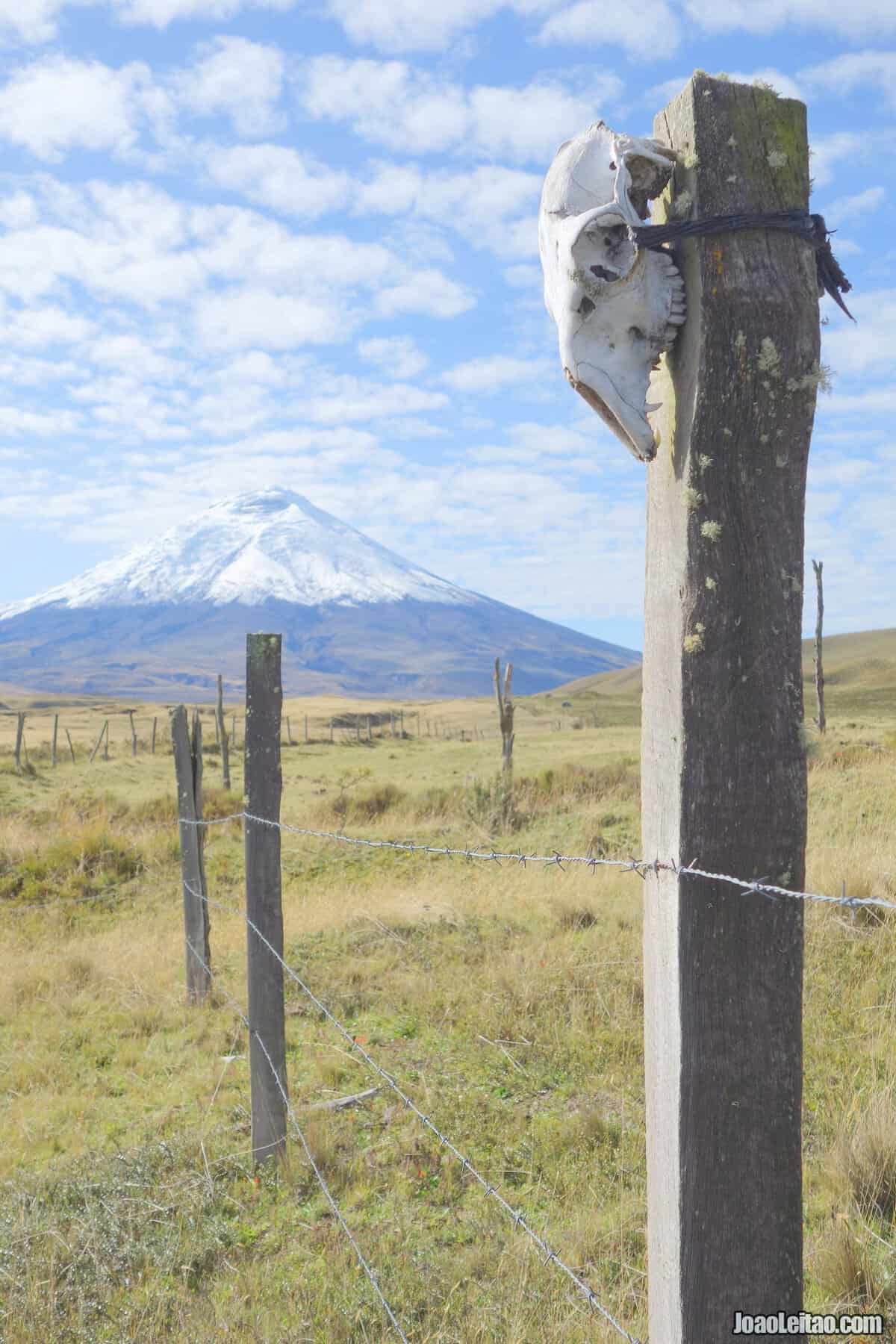 In size, Ecuador is 283,560 square kilometers. There are many amazing places in Ecuador. This country in South America borders with Colombia in the North, Peru in the East and the South, and the Pacific Ocean in the West, where the Galapagos Islands are, about 1,100 km west off the coast of Ecuador. It's one of the smallest countries in South America, with a landscape marked by the Andes, where 6,267-meter high Chimborazo is. Although Quito is the capital of Ecuador, Guayaquil is the largest city. We can easily organize the country into different geographical sections. The coast, on the west side, is mostly flat. The Andes split the country in half from North to South, where the highest peaks are over 6,000 meters high and include volcanoes like Tungurahua and the cities of Quito and Cuenca. On the east, it's the Amazon forest.
Culture of Ecuador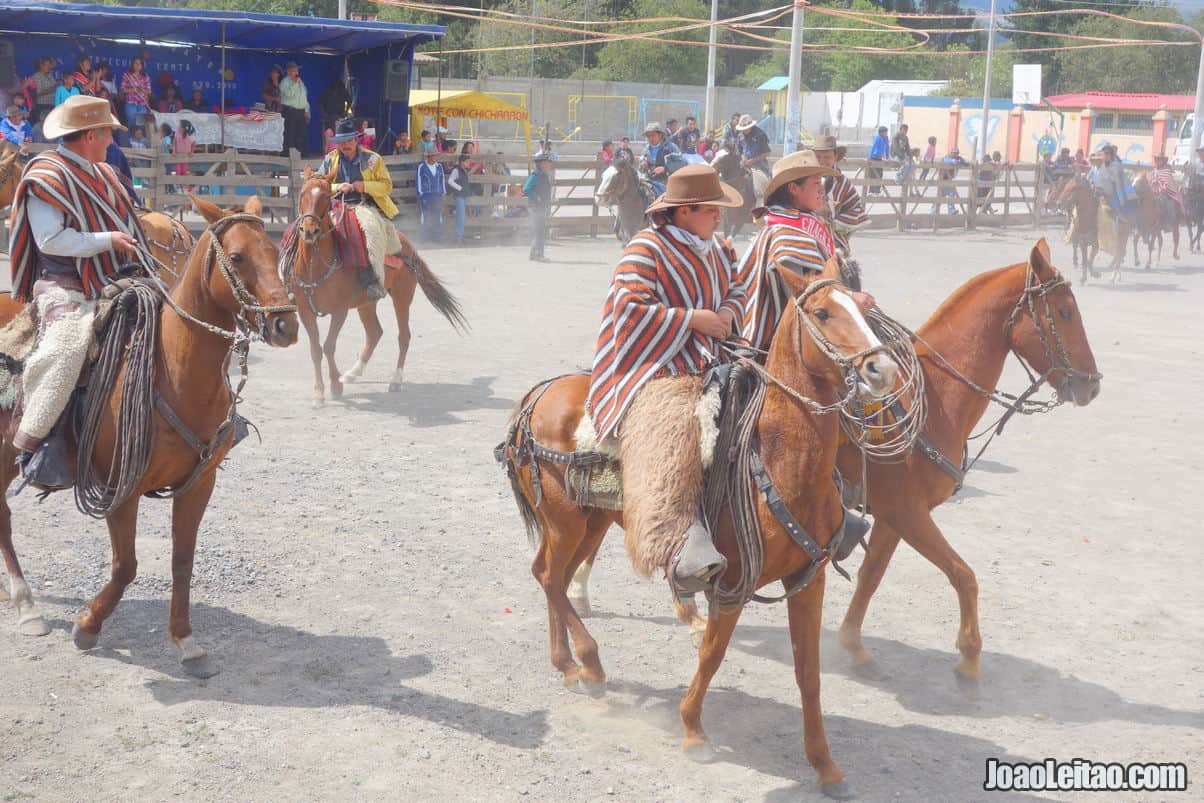 Culturally, Ecuador is a diverse country with a population that mixes native American, European (mostly Spanish), and African roots. The first people who lived here grew corn, a food widely used in their daily routines in doughs, flour, and chichi (a drink). After colonization, the natives were converted to Christianity, although they kept most of their traditional culture alive until today, which you notice in music and dancing. Pan pipes are still a popular instrument, and people still dance to honor the Gods and pray for good crops. Those dances include Chacarera, Chamamé, Cielito, Bambuco, and Tango. It's a small, contrasting country when it comes to culture, which is also influenced by the neighboring countries of Colombia and Peru.
Where to go when you visit Ecuador
Nuevo Rocafuerte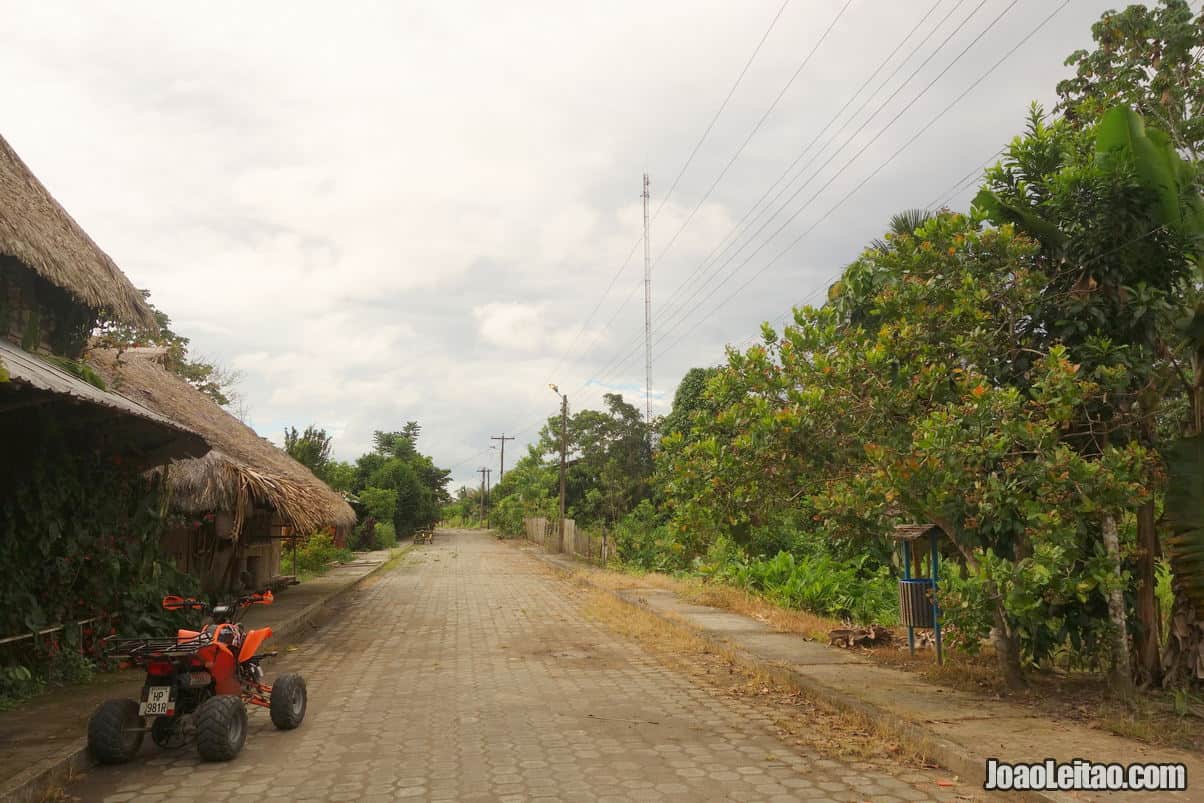 Nuevo Rocafuerte it's a remote city near the border with Peru. It's not easy to reach, and the best way to travel there while enjoying the landscape is to take a canoe down Napo River from Coca to Nuevo Rocafuerte. You won't find many facilities in the city, so it's recommended that you pack some basic items like food and water.
Best places to visit in Nuevo Rocafuerte:
Napo River
Yasuni National Park
Misión Capuchina Convent
El Coca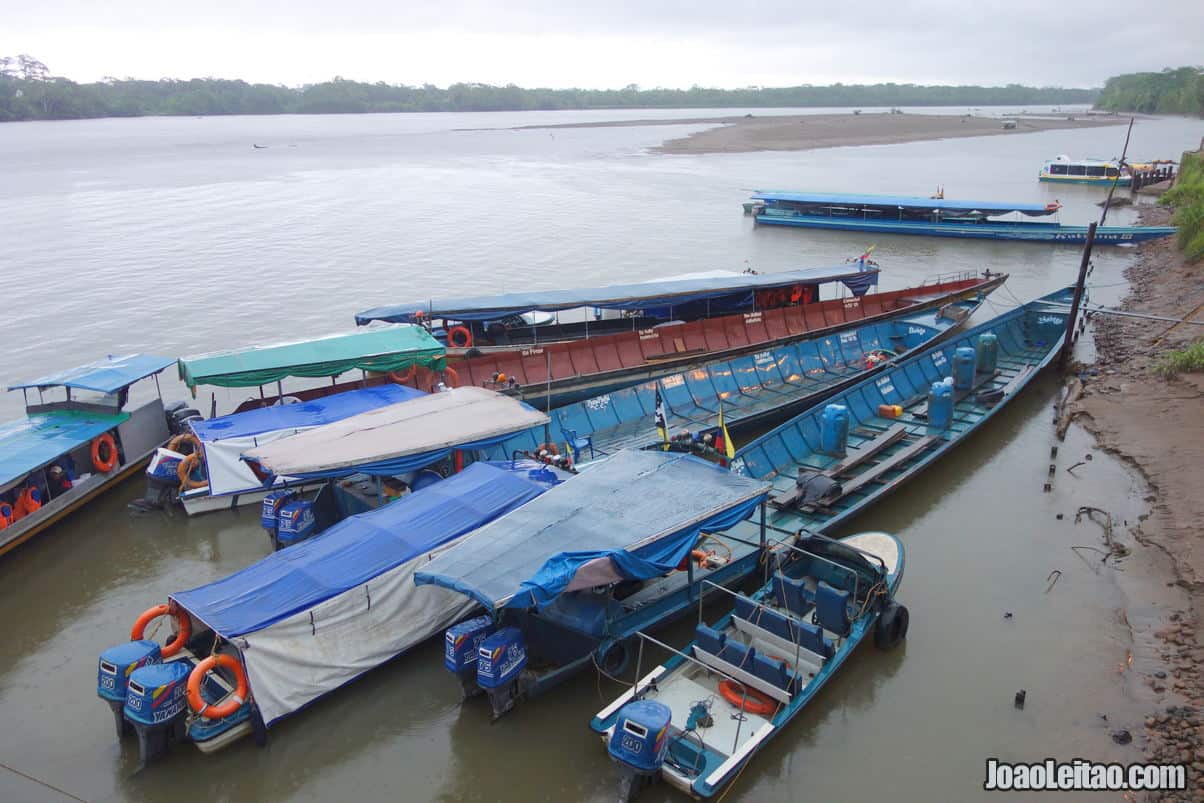 El Coca also known as Puerto Francisco de Orellana is the main city in the Amazon part of Ecuador. The Yasuní National Park is the largest nature reserve in Ecuador and one of the most important ecosystems, which due to its remote location is still wild and a real treat for those who visit the area.
Best places to visit in El Coca:
Napo River
Archaeological Museum and Cultural Center of Orellana
Cathedral
Malecón
Yasuni National Park
Coca Central Park
Coca River
Francisco de Orellana Bridge
Limoncocha Lagoon
Francisco de Orellana Port
Quito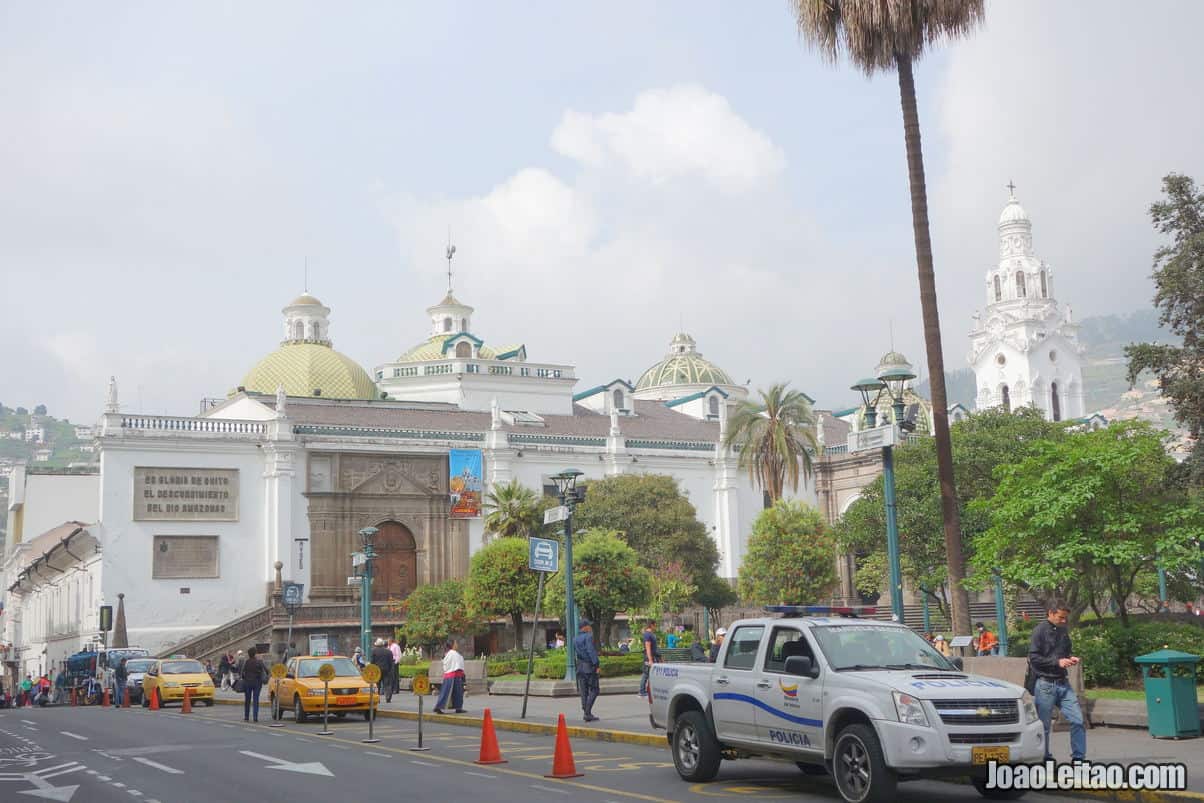 Quito it's the capital of Ecuador. The city grew from an old Inca town, and it's on the foot of the Andes mountains surrounded by volcanoes. You can take the cable car (TeleferiQo) from the city to Cruz Loma on the side of the Pichincha volcano and view the city and its surroundings. The city's historic center has some Baroque monuments such as the Iglesia Compania de Quito, with a beautiful ornate façade and the interior decorated with golden carved wood.
Best places to visit in Quito:
Teleferico (Cable Car)
Guayasamín Museum
Plaza Grande or Plaza de Independencia (Independence Square)
Basílica del Voto Nacional (Voto Nacional Cathedral)
Catedral Metropolitana de Quito (Cathedral of Quito)
San Francisco Square and Church
Parque La Carolina (La Carolina Park)
Virgen de El Panecillo (Virgin of El Panecillo)
Church of the Company of Jesus
Central Bank Museum
Otavalo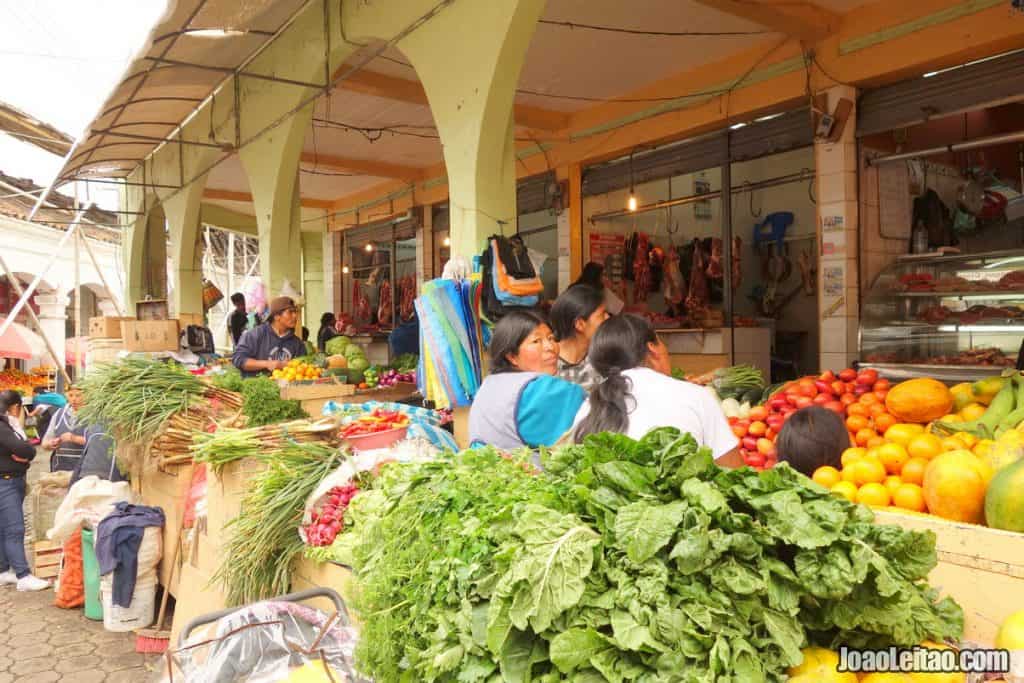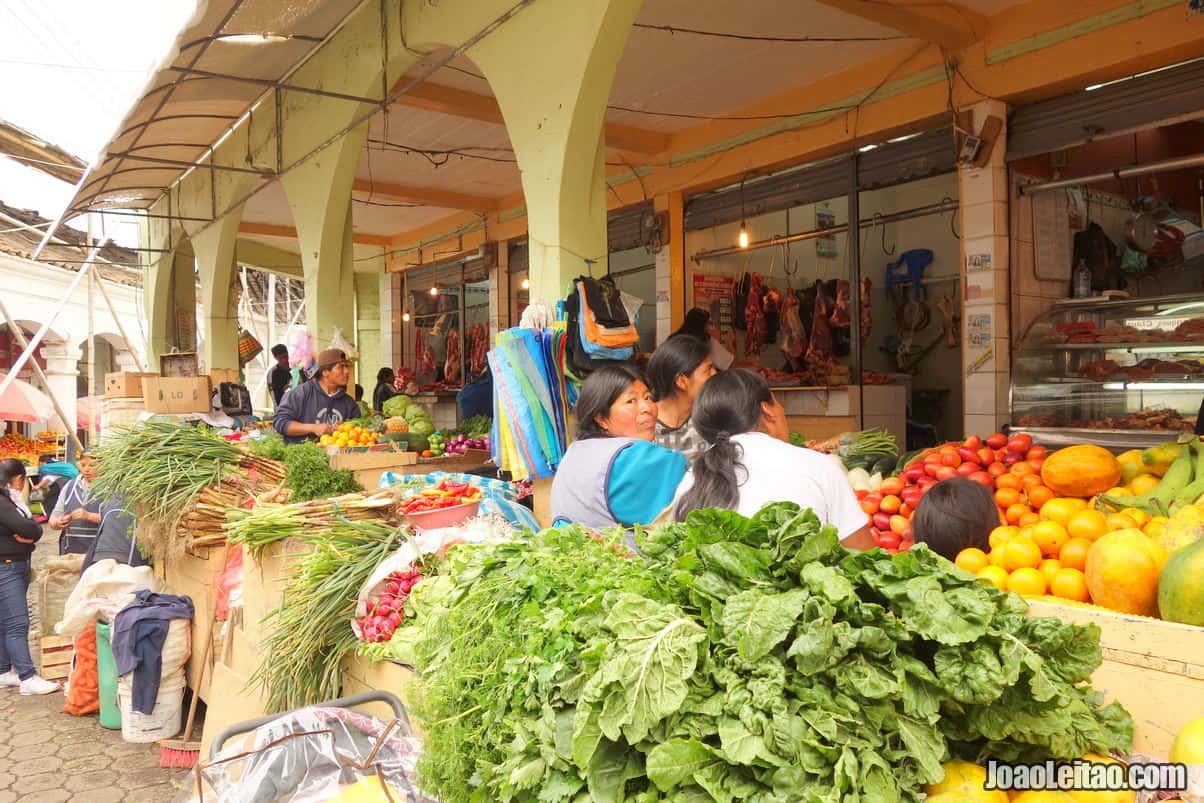 Otavalo small city is surrounded by the three volcanoes Imbabura, Cotacachi, and Mojanda. The biggest attraction in the city is the market, an authentic show of colors that takes over the city's streets, showcasing local handicrafts and the daily lives of locals.
Best places to visit in Otavalo:
Otavalo Mother Church
Plaza de los Ponchos Crafts Market
Otavalo Municipal Palace
Virgin of the Cave
Market
Cuicocha Lagoon
Animal Market
Simon Bolívar Park
Condor Park
Waterfall Peguche
San Pablo Lake
Mitad del Mundo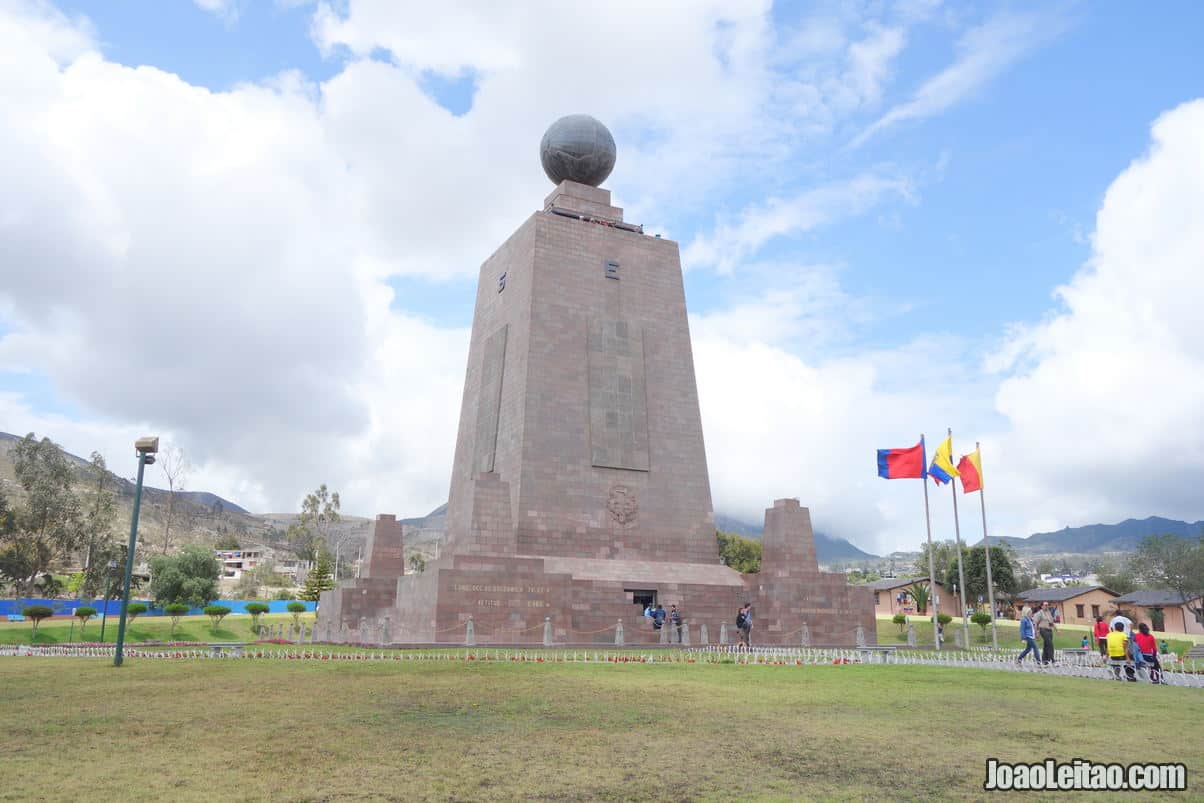 The name Mitad del Mundo in Spanish means "half of the world." It's a place crossed by the equator line that splits the world in half, marked by a monument on that exact spot. However, and according to recent information, the monument is actually 240 meters further south from the precise location.
Best places to visit in Mitad del Mundo:
Mitad del Mundo Monument
Mitad del Mundo Ethnographic Museum
Guayasamín Pavilion
France Pavilion
Sun Pavilion
Planetarium
Intiñan Museum
Entomological Museum Insectarium
Mitad del Mundo Urban Park
Helados de Paila Rosalia Suarez Museum
Cotopaxi National Park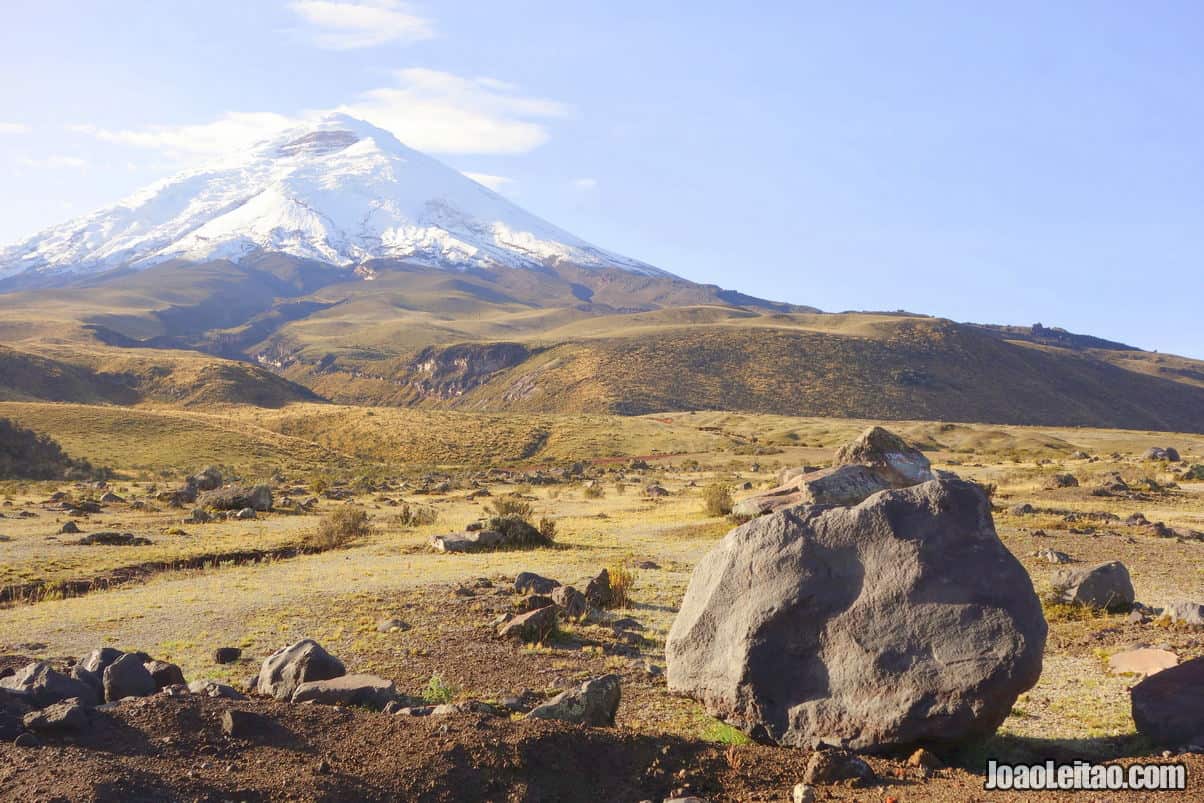 Cotopaxi National Park it's a natural park named after the Cotopaxi volcano, one of the largest and most active in the world. It's in the Andes mountain ridge that crosses Ecuador. In this park, you can visit lagoons and other volcanoes like the Rumiñahui. You can learn more about and observe the rich diversity of animal and plant species at the El Boliche educational and leisure area.
Best places to visit in Cotopaxi National Park:
Santo Domingo Lagoon
Cotopaxi Volcano
Jose F. Rivas Refuge
Sendero Quishuar
El Boliche National Recreational Area
Rumiñahui Volcano
Piedra Chilintosa (Chilintosa Rock)
Cueva de los búhos
Cotopaxi National Park Museum
Limpiopungo Lagoon
Machachi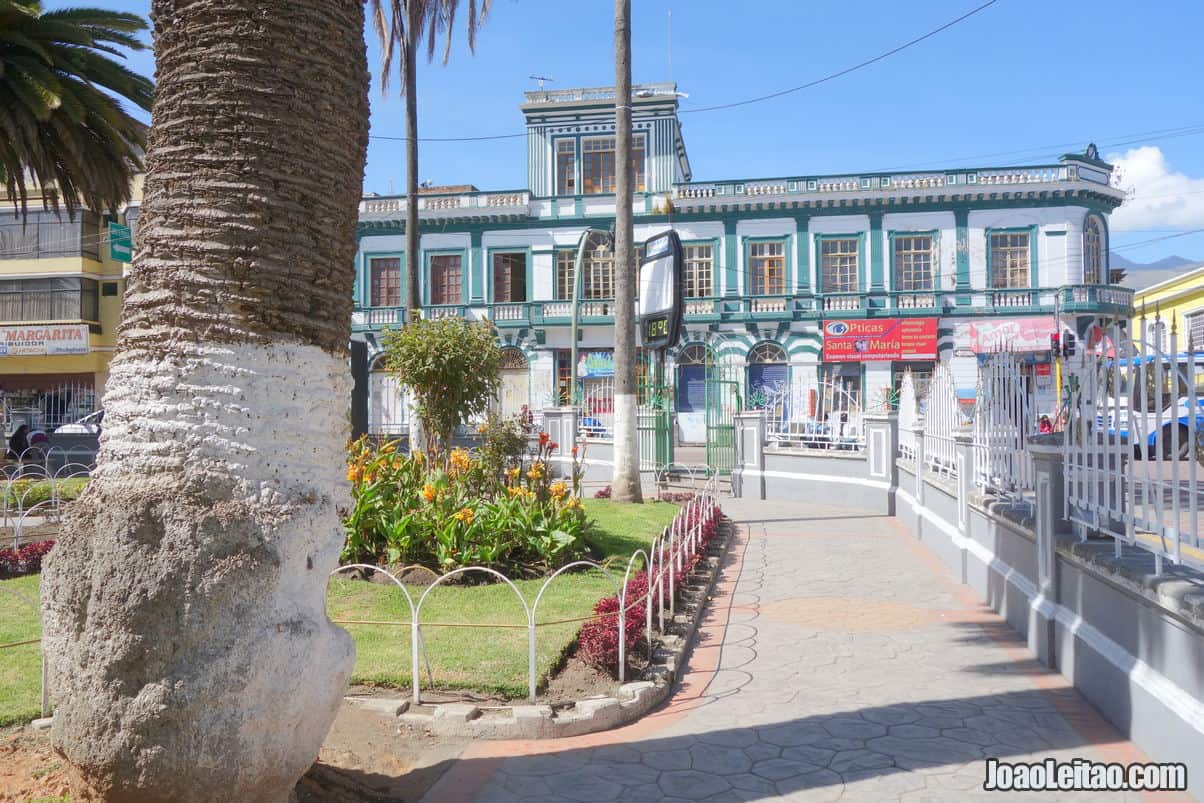 Machachi it's the closest city to Cotopaxi National Park. Surrounded by eight volcanoes, it has a particularly beautiful natural landscape. The main attractions are the hikes you can take around the city while enjoying the views.
Best places to visit in Machachi:
Mother Church of Machachi
Central Market
Carlos Brito Municipal Theater
Machachi Central Park
Cotopaxi National Park
Los Ilinizas Ecological Reserve
Pasochoa Wildlife Refuge
Monument al Chagra
Corazón Volcano
Lasso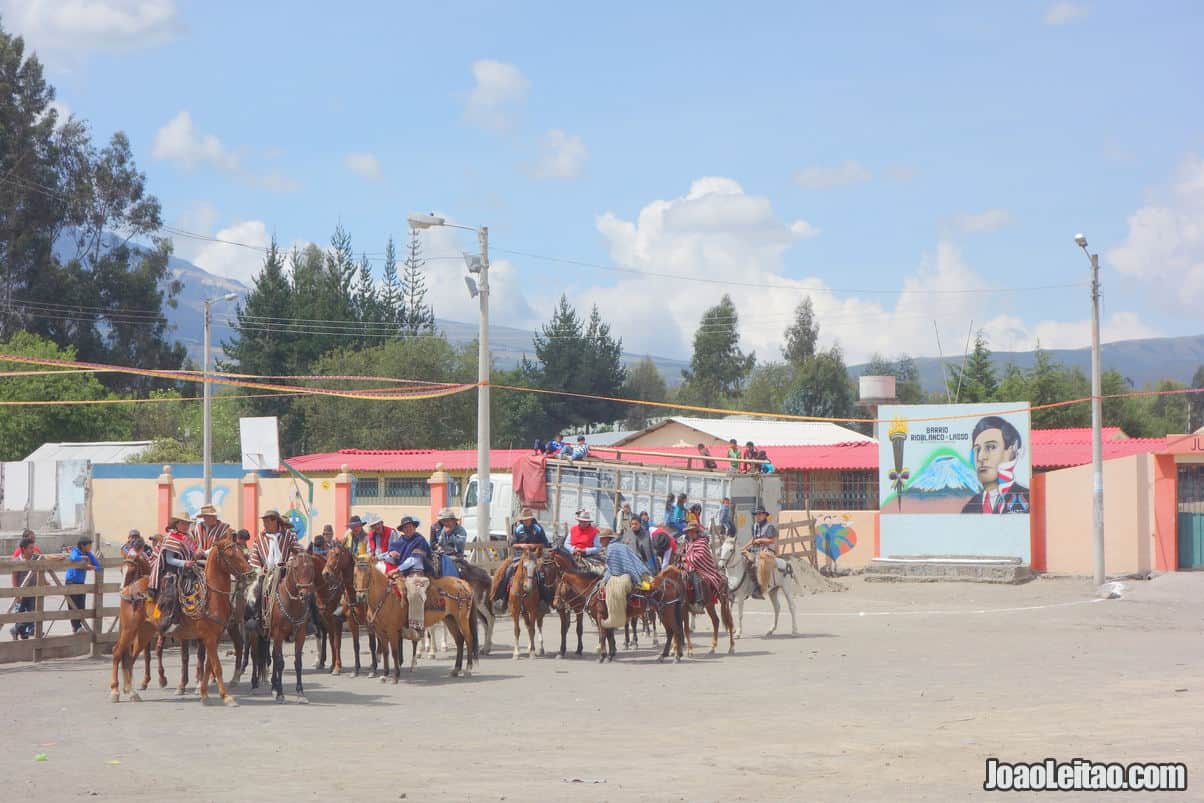 Lasso it's a small city by the Pan-American Highway. It's essentially a stopping point for travelers exploring the volcano region. I had the chance to attend a lasso competition among cowboys, and it was this huge festival with all the locals there.
Best places to visit in Lasso:
Cotopaxi National Park
Cotopaxi Volcano
Lasso Town
Guangaje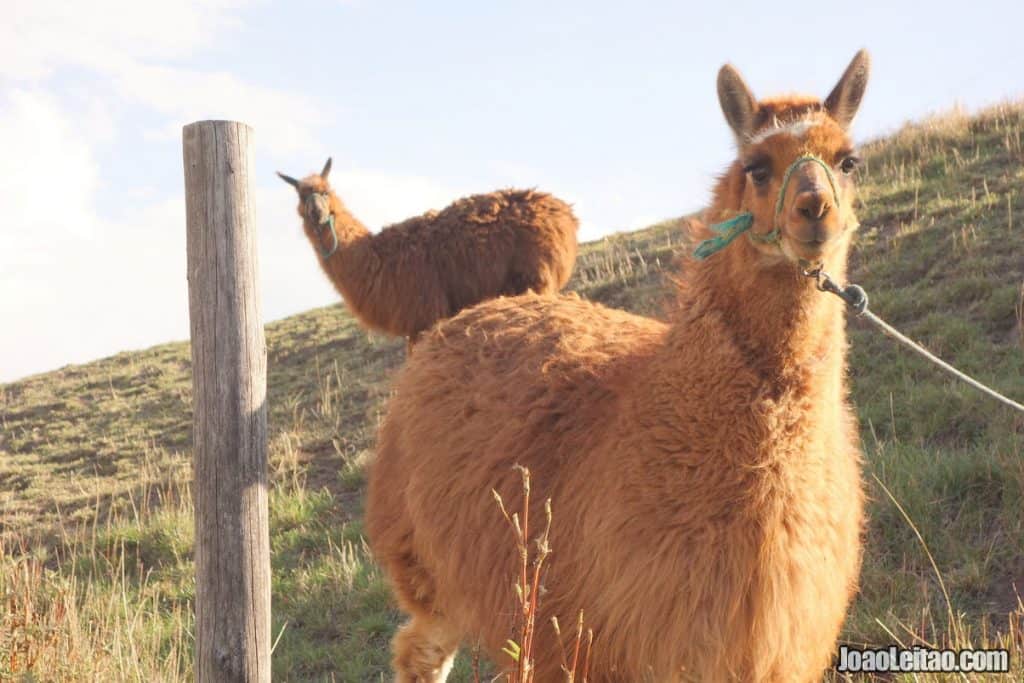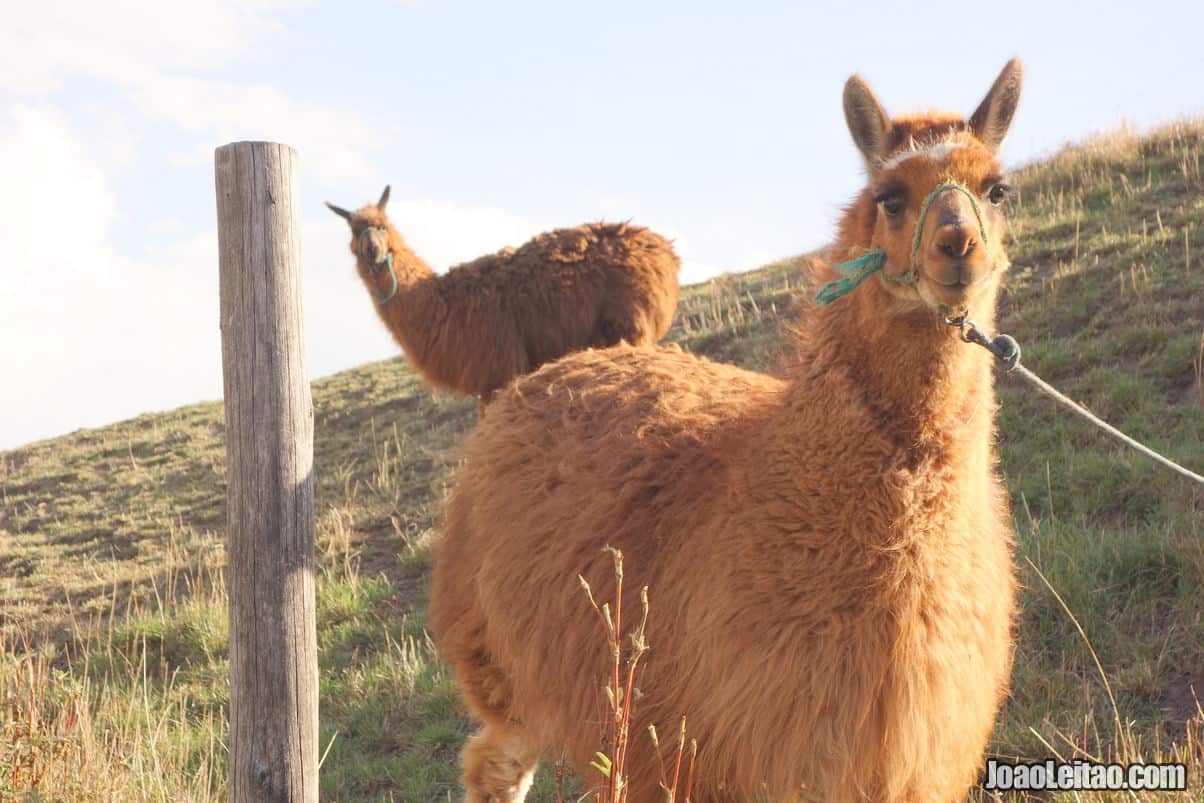 Guangaje is a small village near the Ilinizas National Park in the province of Cotopaxi. If you like isolated and non touristic places this is the spot for you. Expect Ecuadorian country side at its best. The surrounding mountains through the non-asphalted road provide amazing views.
Best places to visit in Guangaje:
Ilinizas National Park
Guangaje Village
Quilotoa Lagoon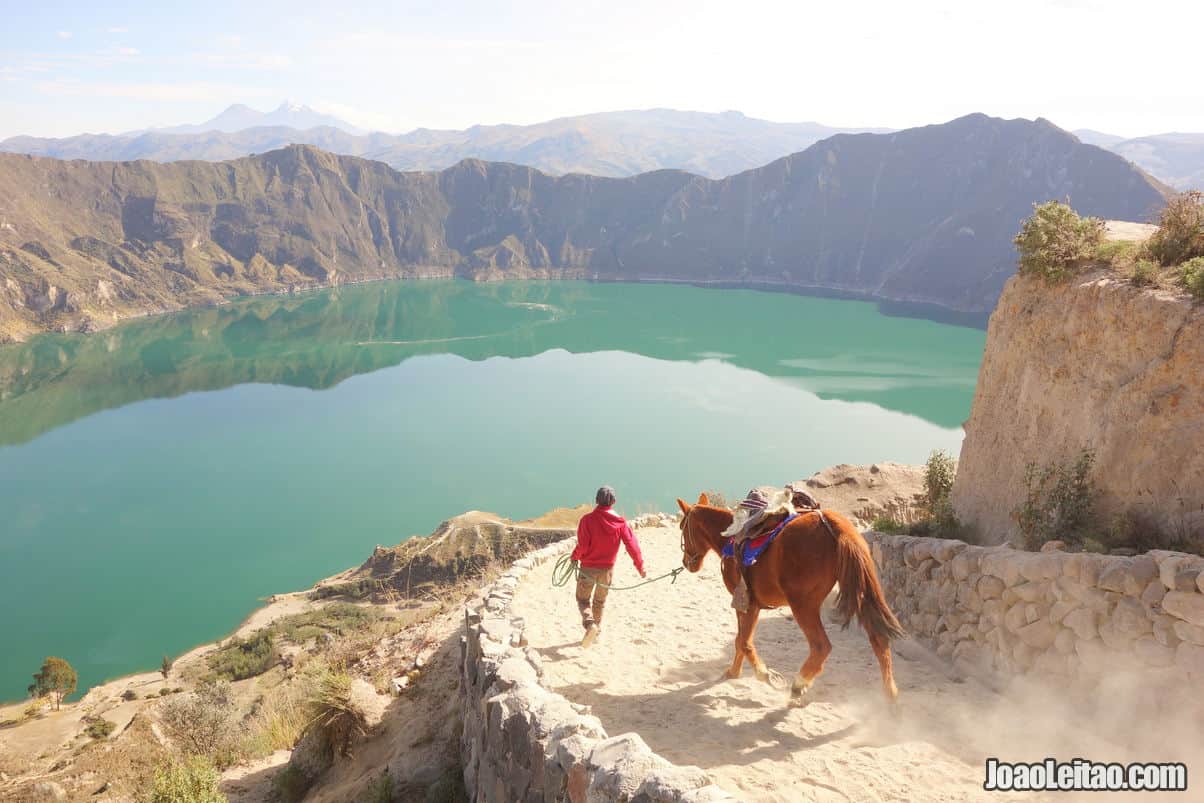 Quilotoa Lagoon is at the crater of an extinct volcano, a rare beauty of still blue-green waters. You can see the view from the top of the hill or go down closer to the lagoon.
Best places to visit in Quilotoa Lagoon:
Quilotoa Lagoon
Los Ilinizas National Park
Toachi River Canyon
Zumbahua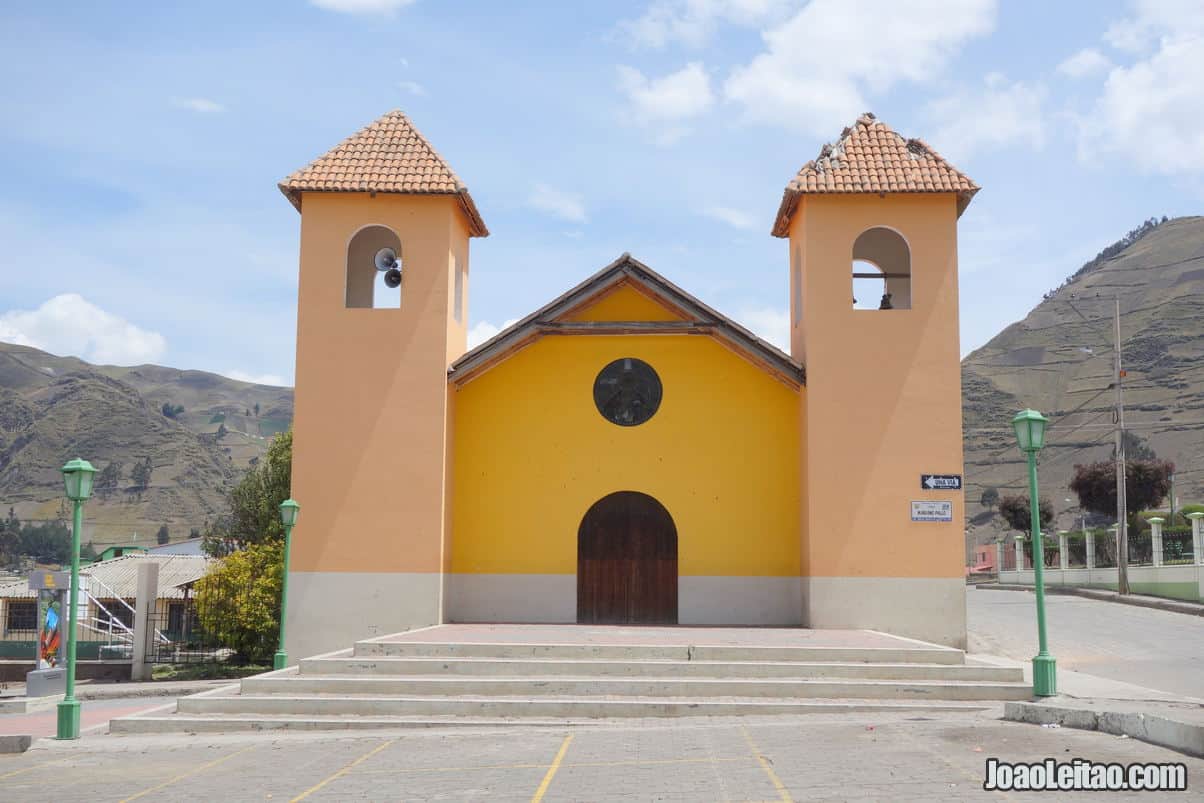 Zumbahua is a small town at the foot of the Andes where quiet is only interrupted by the Saturday market, where you can buy anything from crafts to llamas and horses.
Best places to visit in Zumbahua:
El Balcon Hawapata Viewpoint
Weekly Market
Zumbahua main square
Matzi Church
Inca Cave
Condor Matzi
Cerro Artiza
Laurel Waterfalls
Ruta Termal Trail
Cloud Forest
El Corazón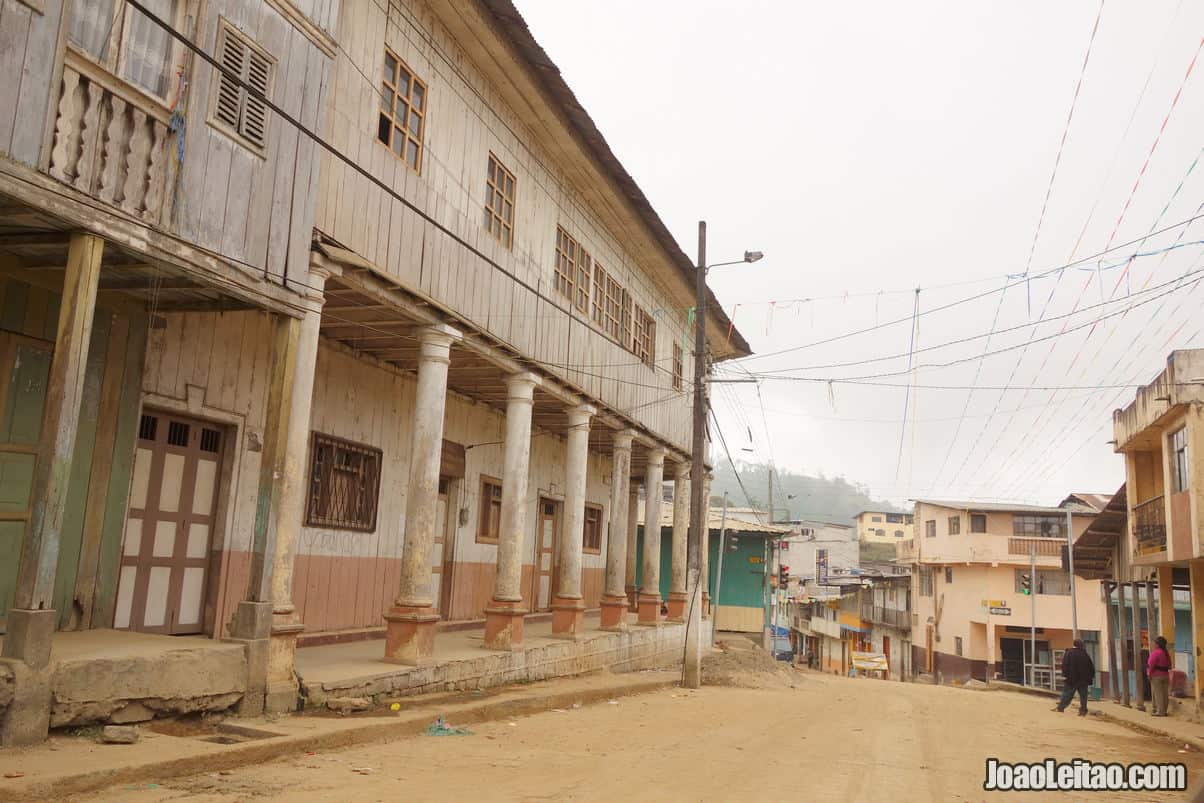 El Corazón is one of the volcanoes that's part of the so-called Avenue of the volcanoes south of Quito. The long hike to the top of the mountain, 4,721 meters high, is rewarded with the view over the avenue of the volcanoes. El Corazón is an inactive volcano 30 km south of Quito, in the Western Andes. If you enjoy hiking, going up to El Corazón on foot is a fulfilling trip that takes five to seven hours. It's not an easy hike, but once you get to the top, you realize how this long hike was worth it just for the view over the whole avenue of the volcanoes.
Best places to visit in El Corazón:
El Corazón Volcano
Los Ilinizas National Park
Guayaquil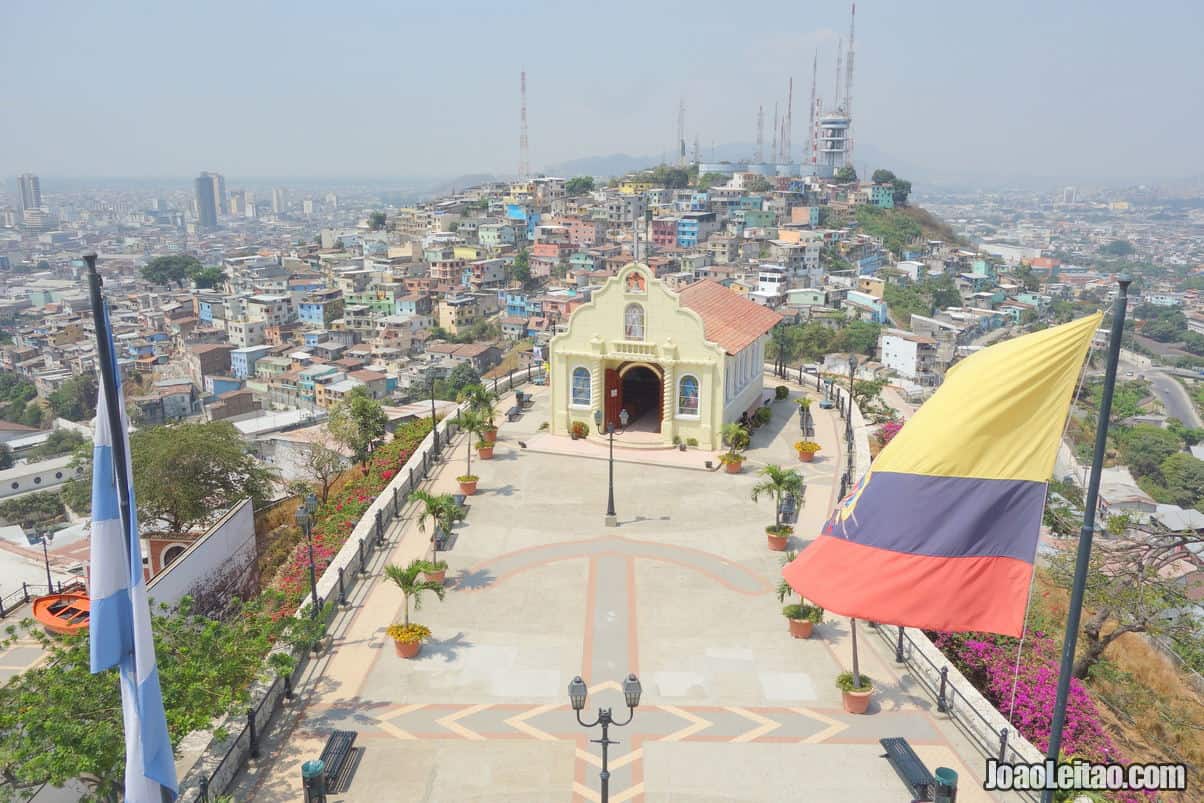 Guayaquil is the largest city in the country and has the main harbor. It's the center of all business activities in Ecuador and boasts a cosmopolitan vibe, as you can tell by the modern and sophisticated "Malecon 2000" Avenue that stretches alongside Guayas River. The colonial-style historic buildings are in the old part of the city, in Las Peñas. A trip to the Historical Park, which recreates the city's life at the beginning of the 20th century, is a must-do to get to know the background of this city. This park showcases how people lived, the typical architectural style of that time, and even what food people ate.
Best places to visit in Guayaquil:
Malecon 2000
Crafts Market
Metropolitan Cathedral of Guayaquil
Guayaquil Historical Park
Las Peñas Historical Neighborhood
Cerro Santa Ana
Santay Island
Municipal Palace
Museum of Anthropology and Contemporary Art
Urdesa Historical Neighborhood
Santa Cruz Island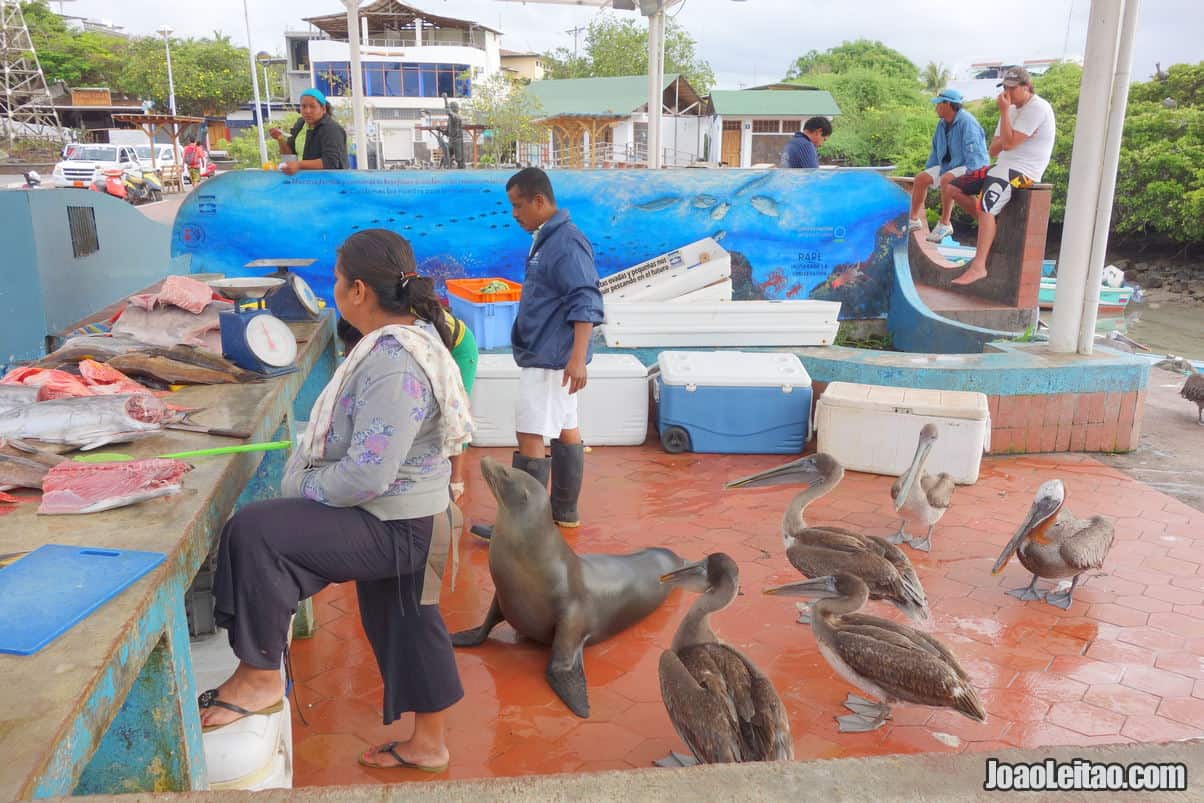 Isla Santa Cruz (Santa Cruz Island) is one of the 13 islands in the archipelago of the Galapagos, 965 km off the coast of Ecuador in the Pacific Ocean. Santa Cruz is the island with the most people. In addition to the diverse fauna and flora you'll find in this island, this is where the Charles Darwin Research Center is located. It's well-known for being the natural habitat of sea turtles.
Best places to visit in Isla Santa Cruz:
Galapagos National Park
Charles Darwin Research Center
Bahía Tortuga
Puerto Ayora City
Punta Estrada Beach
Itabaca Channel
Cerro Dragón
Las Grietas
Garrapatero Beach
Lava Tunnels
Bartolomé Island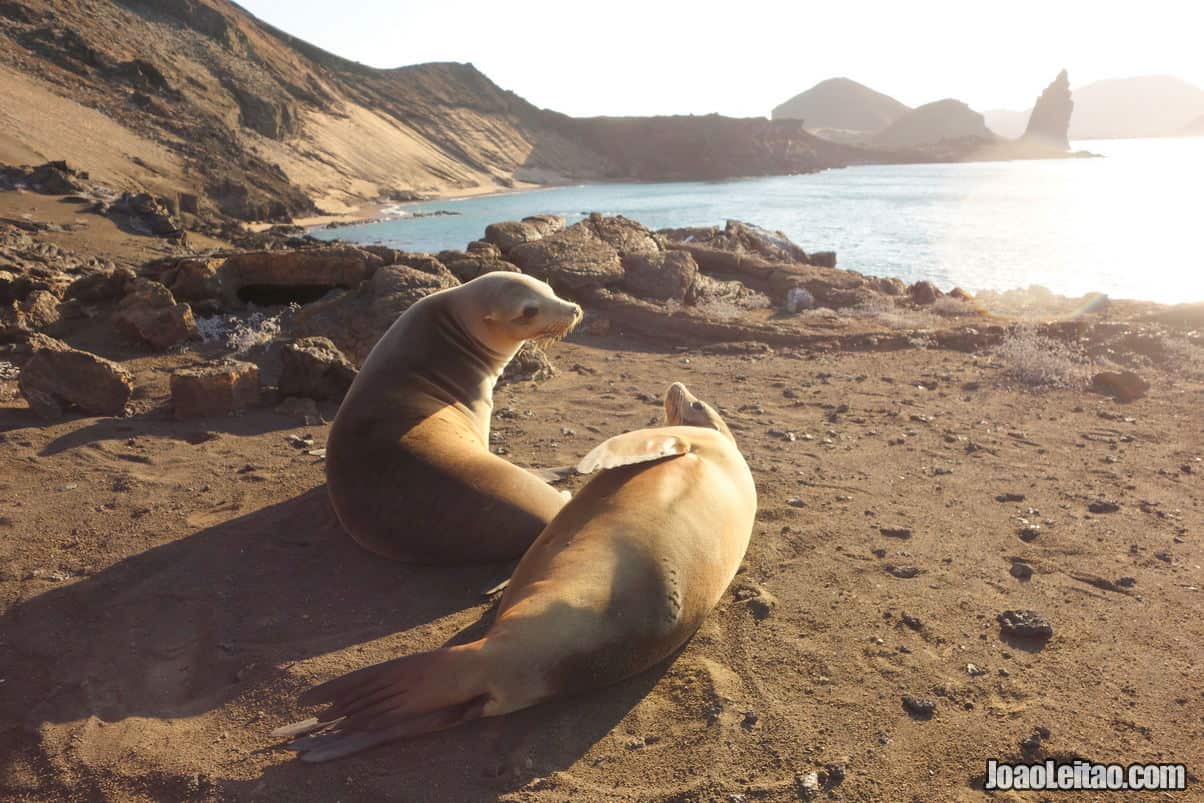 Isla Bartolomé (Bartolomé Island) is a small deserted island with roughly 1.2 square kilometers. This is one of the most recent islands in the archipelago of the Galapagos.
Best places to visit in Isla Bartolomé:
Roca Pináculo
Snorkeling locations
Playa Dorada (Golden Beach)
Genovesa Island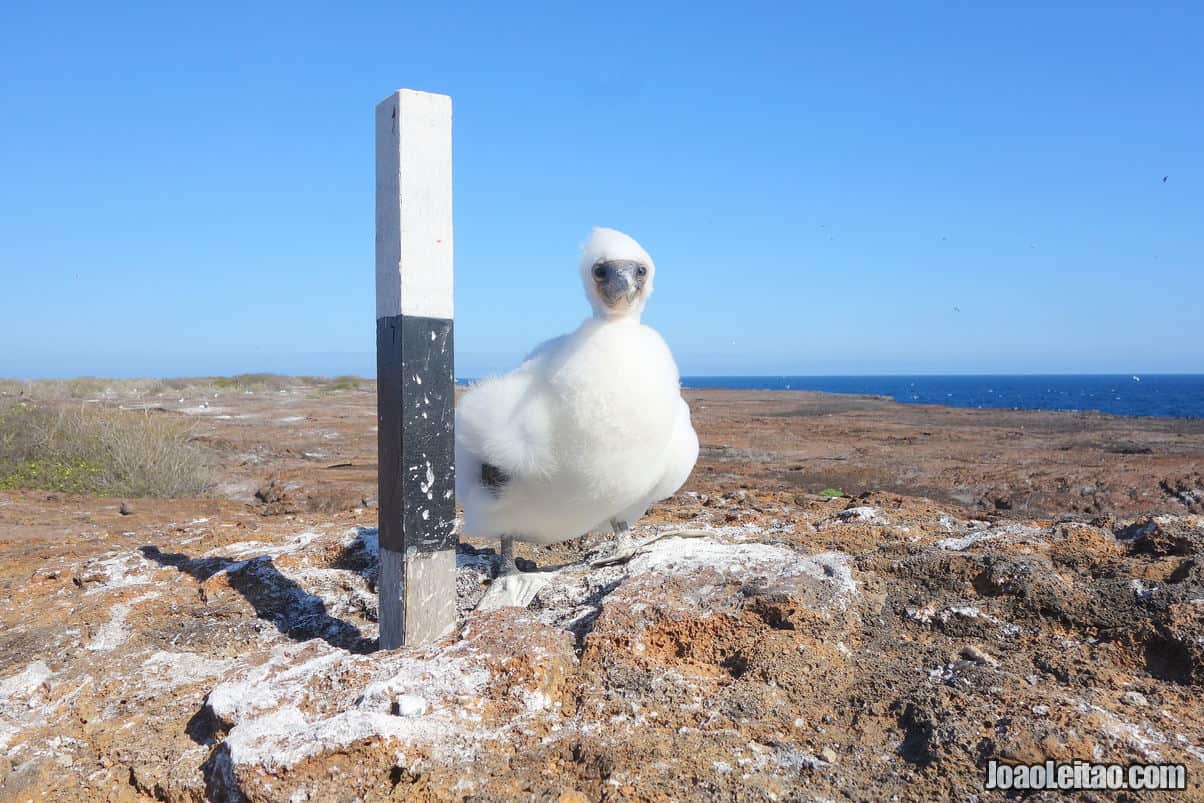 Isla Genovesa (Genovesa Island) is the home of a large number of bird species and therefore the perfect location for bird watchers. Here, at Darwin Bay in the archipelago of the Galapagos, Charles Darwin spent part of his journey observing nature, which would later be the basis for his work the "Theory of Evolution."
Best places to visit in Isla Genovesa:
Darwin Bay
Prince Philip's Steps
Darwin Bay Beach
Snorkeling & Scuba Diving locations
Lake Arctuturus
Plaza Norte Island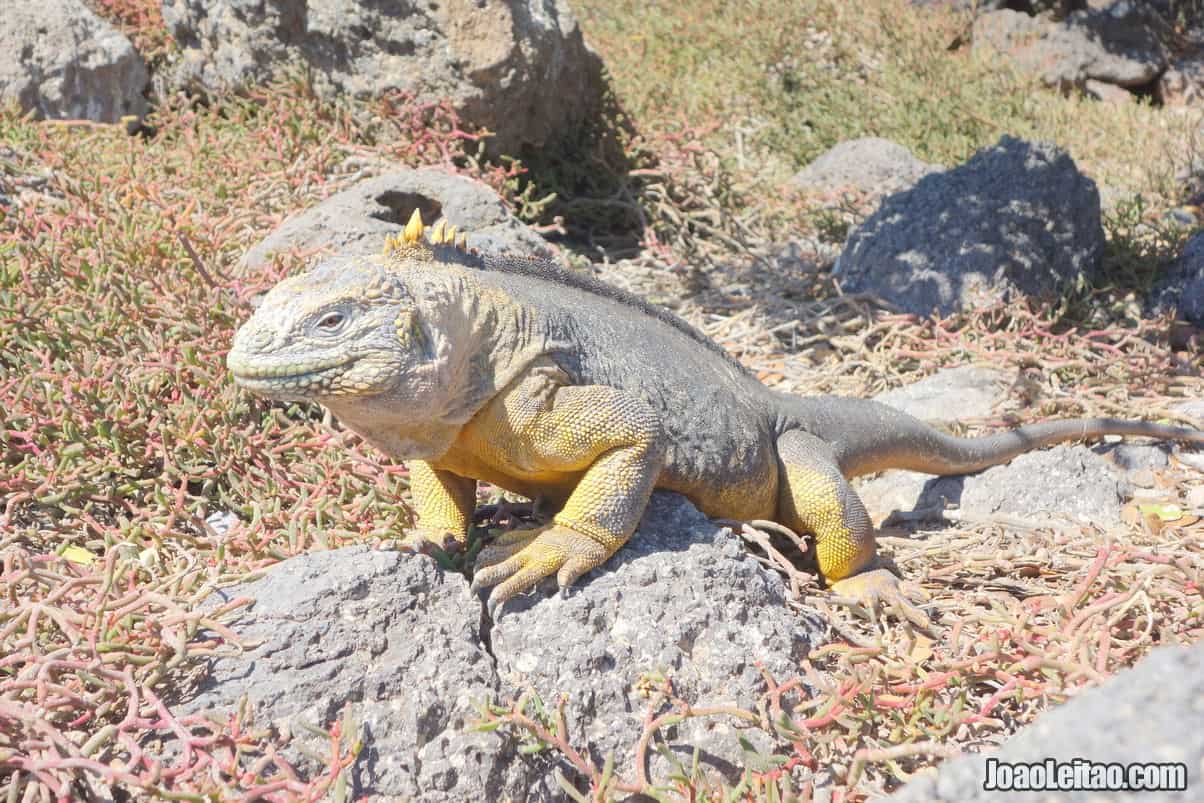 Isla Plaza Norte (Plaza Norte Island) is a rocky and flat island in the archipelago of the Galapagos, where vegetation is scarce, and plants grow very close to the ground, such as the Opuntia cactuses. It's the natural habitat of turtles, iguanas, and sea lions.
Santa Fe Island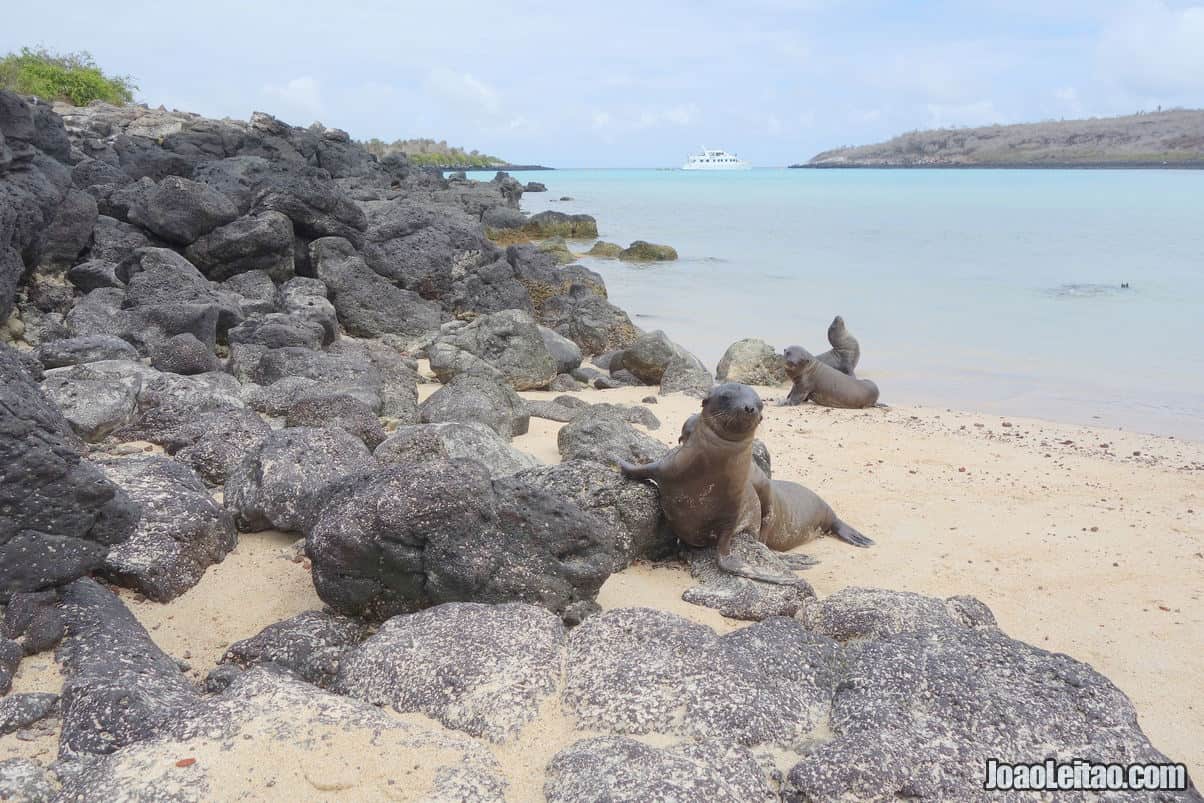 Isla Santa Fé (Santa Fe Island) is also known as Barrington Island, it's a small island in the middle of the archipelago of the Galapagos. Opuntia cactuses prevail in the island's landscape, and here they grow to be the tallest in the archipelago. The inviting turquoise waters call for diving or snorkeling to observe some of the island's sea life.
Best places to visit in Isla Santa Fé:
Barrington Bay
Snorkeling and scuba diving locations
Isabela Island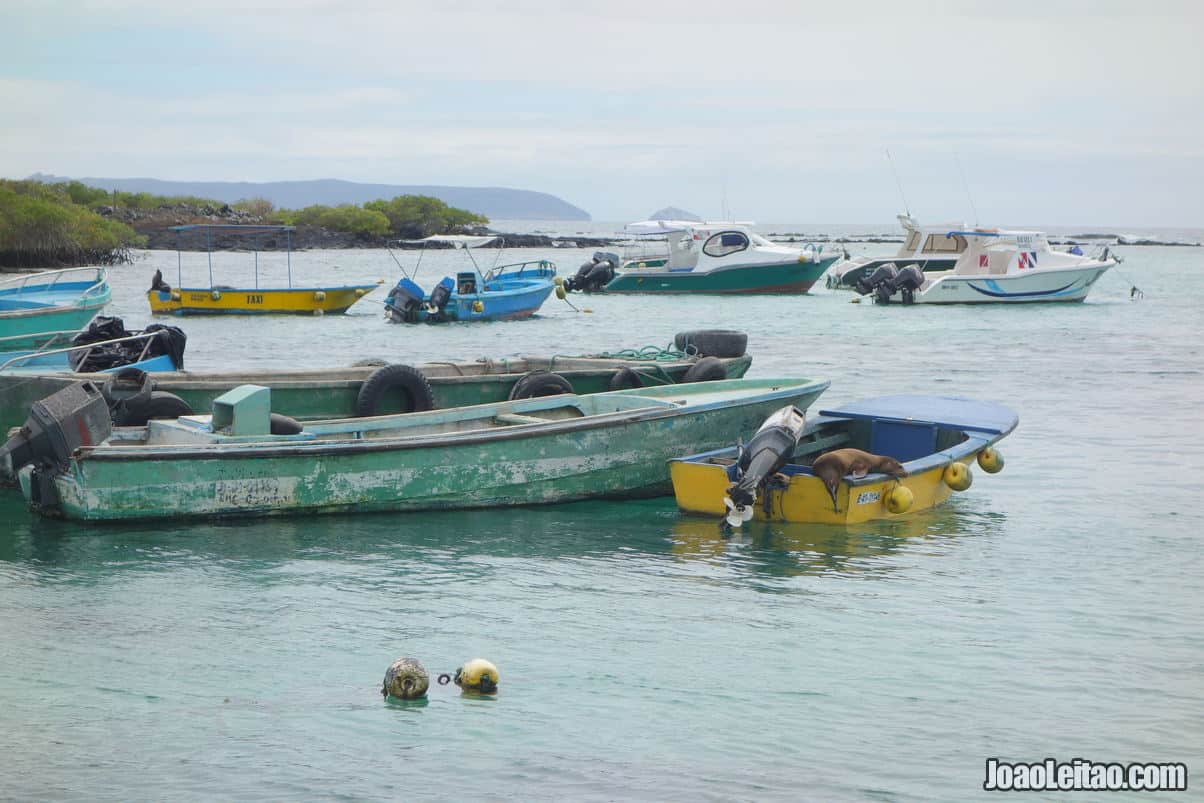 Isla Isabela (Isabela Island) is the largest island in the archipelago of the Galapagos and also the one with the most people, about 2,200. It's named after Queen Isabel I of Castilla, who sponsored the trip of the discoverer of this archipelago, Christopher Columbus. Five volcanoes merged to form this island, and the highest point is the Wolf volcano. Here you'll be able to observe diverse wildlife that includes penguins, marine iguanas, land iguanas, giant tortoises, pelicans, etc.
Best places to visit in Isla Isabela:
Sierra Negra Volcano
Wolf Volcano
Darwin Volcano
Albemarle Point Base
Las Tintoreras
Los Tuneles
El Muro de las Lágrimas
Concha de Perla
Puerto Villamil town
Flamingo Lagoon
San Cristóbal Island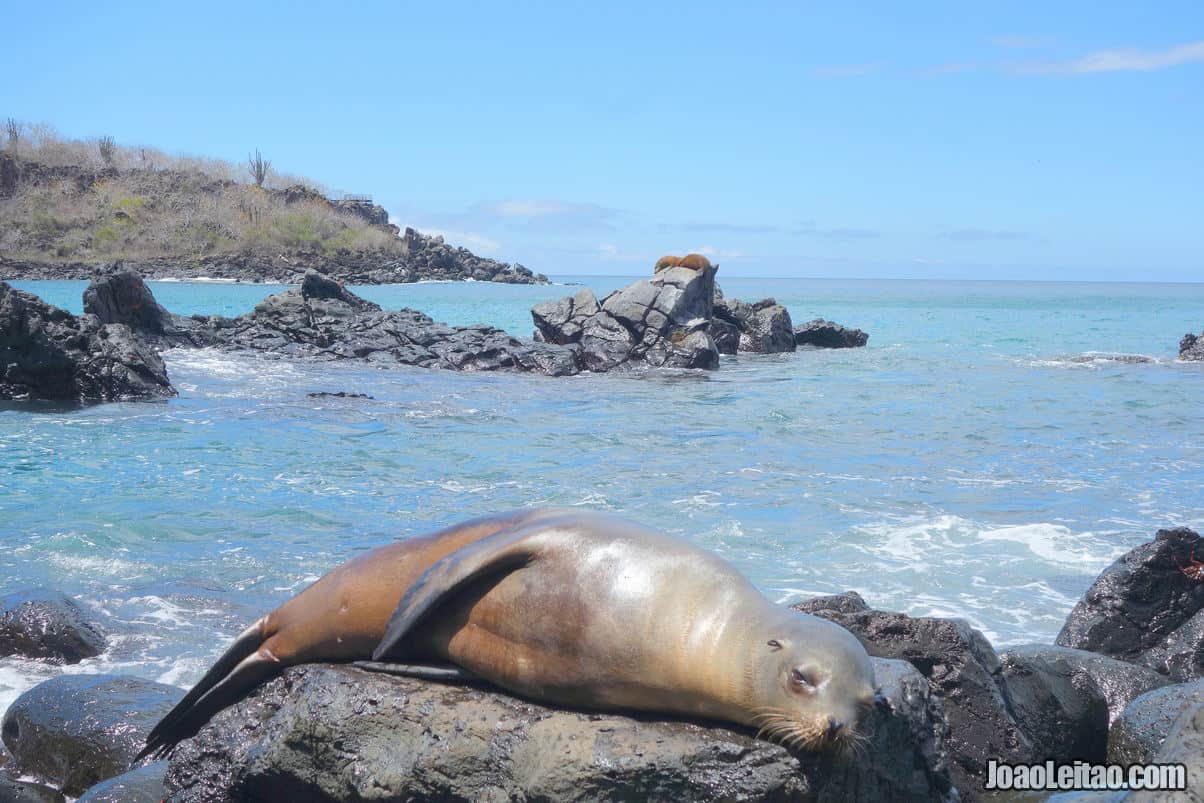 Isla San Cristobal (Chatham Island) is one of the few places in the world where you can spend time at a wonderful beach right next to sea lions. Ecotourism is the main activity of this and other islands in the archipelago. The natural beauty and the diversity of animal species make Galapagos a dream destination.
Best places to visit in Isla San Cristobal:
Punta Carola Beach and lighthouse
Malécon
Cerro Brujo Beach
El Progreso city
Visitor Center of Galapagos National Park
El Junco Lagoon
Puerto Chino Beach
Punta Pitt
Puerto Baquerizo Moreno
Ochoa Beach
Balbanera Church in Colta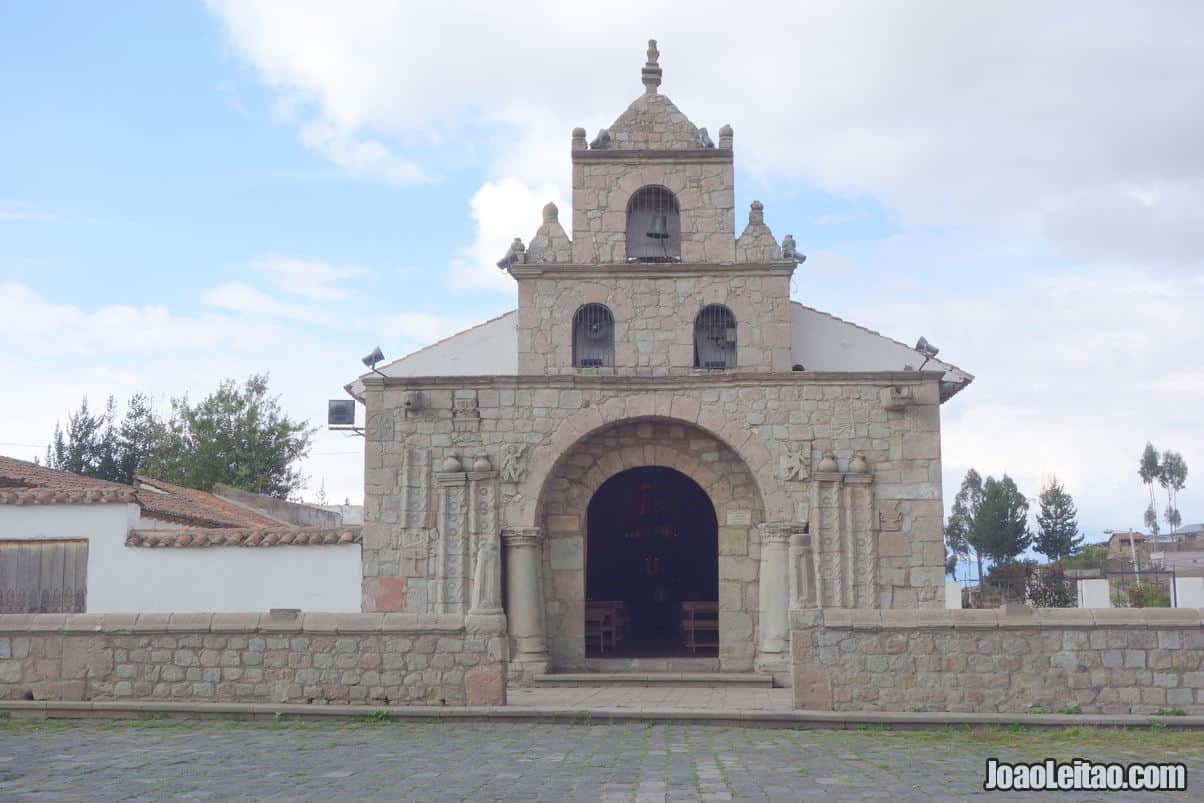 Iglesia de Balbanera (Balbanera Church) in Colta is the oldest Catholic church in Ecuador, built by Spanish colonists around 1500. Colta Lagoon is near this monument.
Best places to visit in Colta:
Balbanera Church
Colta Lagoon
Nuestra Señora de las Nieves Church
Holy Christ Catacombs
San Lorenzo de Cicalpa Church
Feria Indígena (Crafts Market)
Santiago de Quito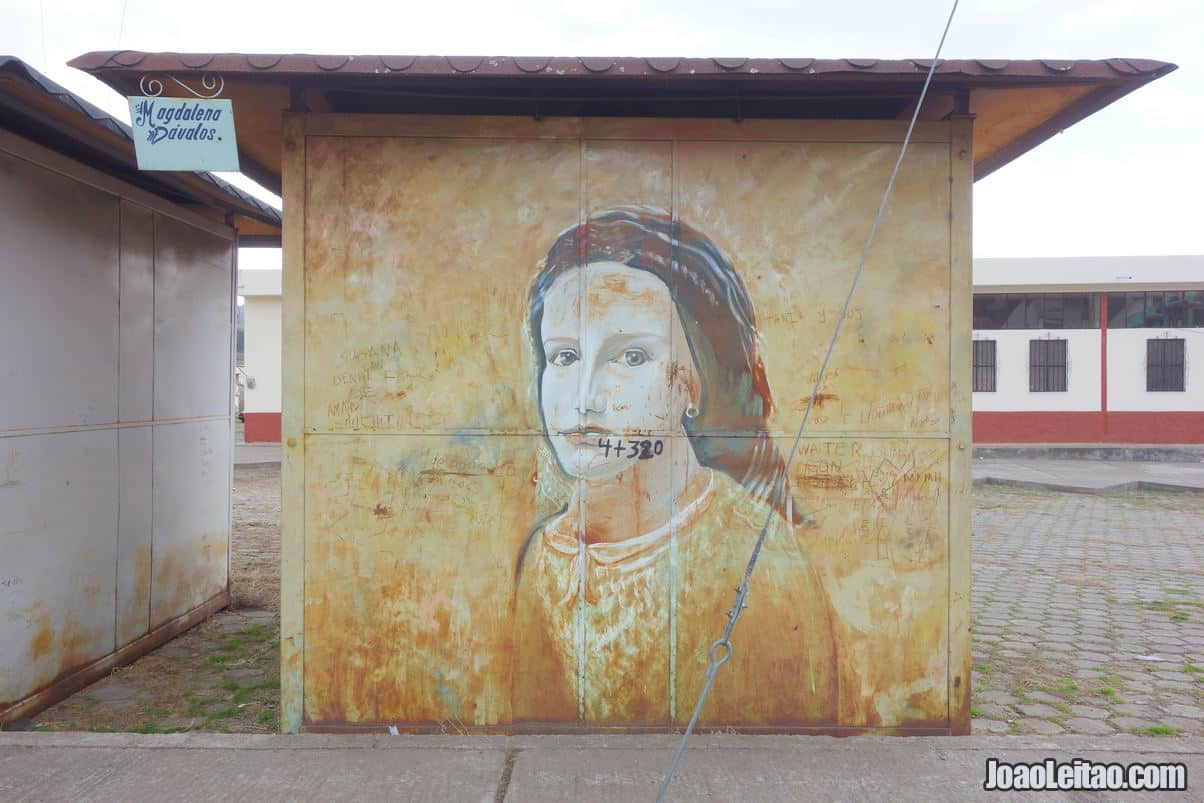 Santiago de Quito is a small town near Colta on the way to Sangay National Park.
Best places to visit in Santiago de Quito:
Santiago de Quito village
Colta Lagoon
Licto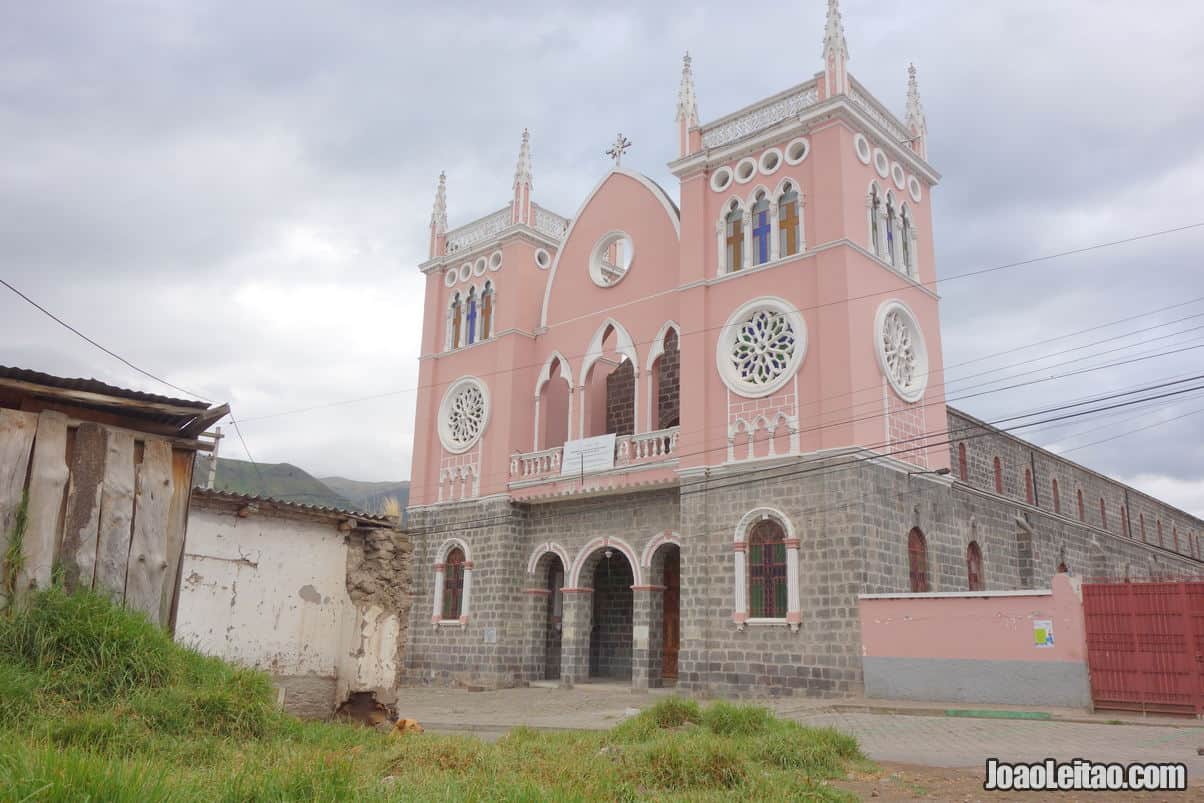 Licto is located between Riobamba city and Sangay National Park. It shares the name with the volcano that you can see from the city.
Best places to visit in Licto:
Licto Convent
Chambo River
Cerro Tulabug
Capilla Divino Niño Jesus (Baby Jesus Chapel)
Licto town
Alao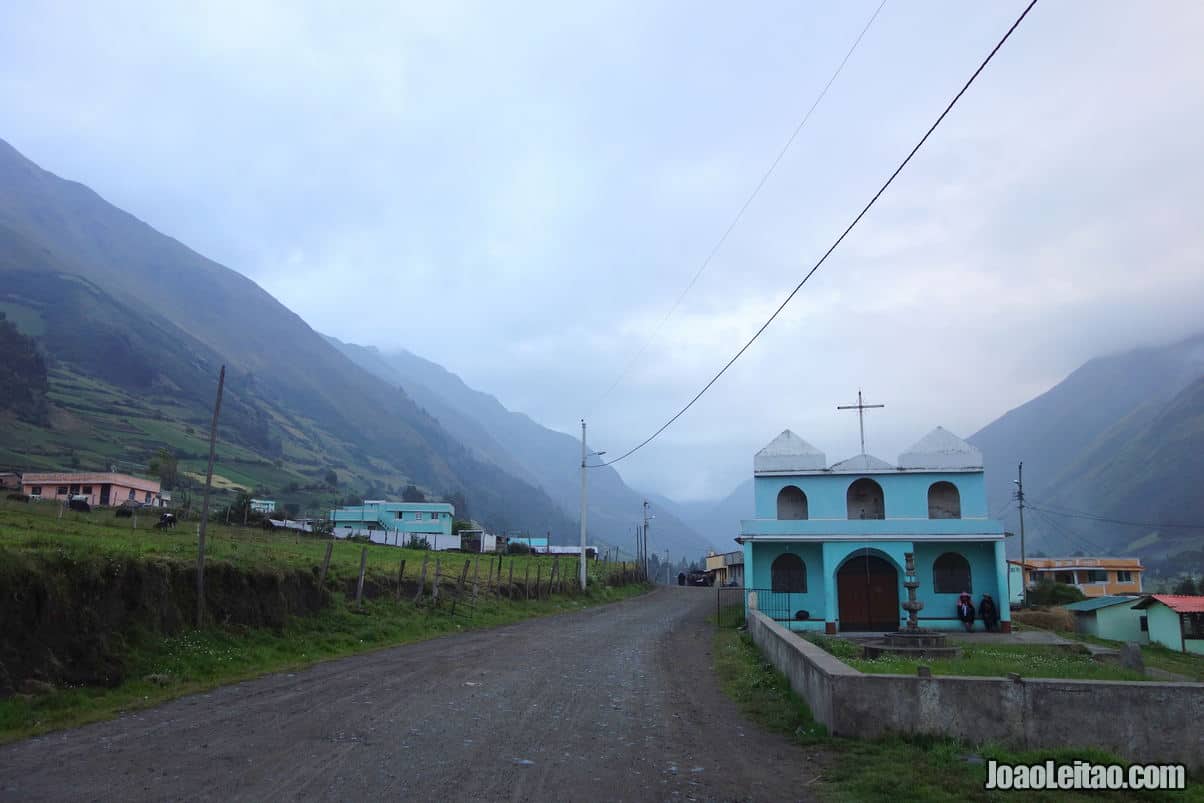 Alao is a village in a remote valley at the foot of Sangay volcano. This volcano is quite active, which is why official authorities don't recommend climbing it. However, some local guides bend the rules and organize climbs for adventurous tourists.
Best places to visit in Alao:
Alao Valley
Alao Village
Sangay National Park
Hiking trails
Sangay National Park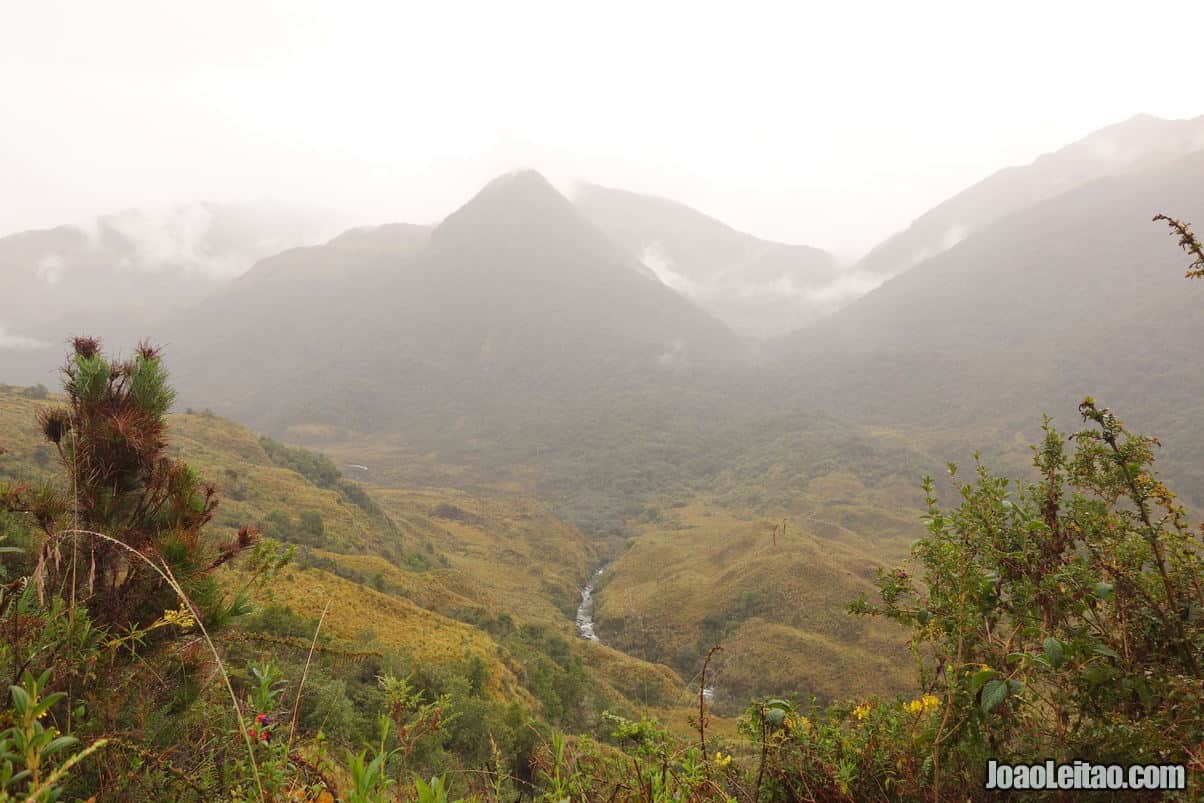 Sangay National Park is a UNESCO World Heritage site, and you can easily see why. Its landscape is so diverse that you can see the tropical forest contrasting with the ice caps of the Andes mountain ridge. The park includes two active volcanoes, Tungurahua and Sangay.
Best places to visit in Sangay National Park:
Valle de Collanes
Tungurahua Volcano
El Altar Volcano
Sangay Volcano
Black Lagoon
Atillo ó Colay Lake
Osogoche Lagoons
El Pailón
Lagoons of El Altar
El Placer Hot Springs
Atillo Lake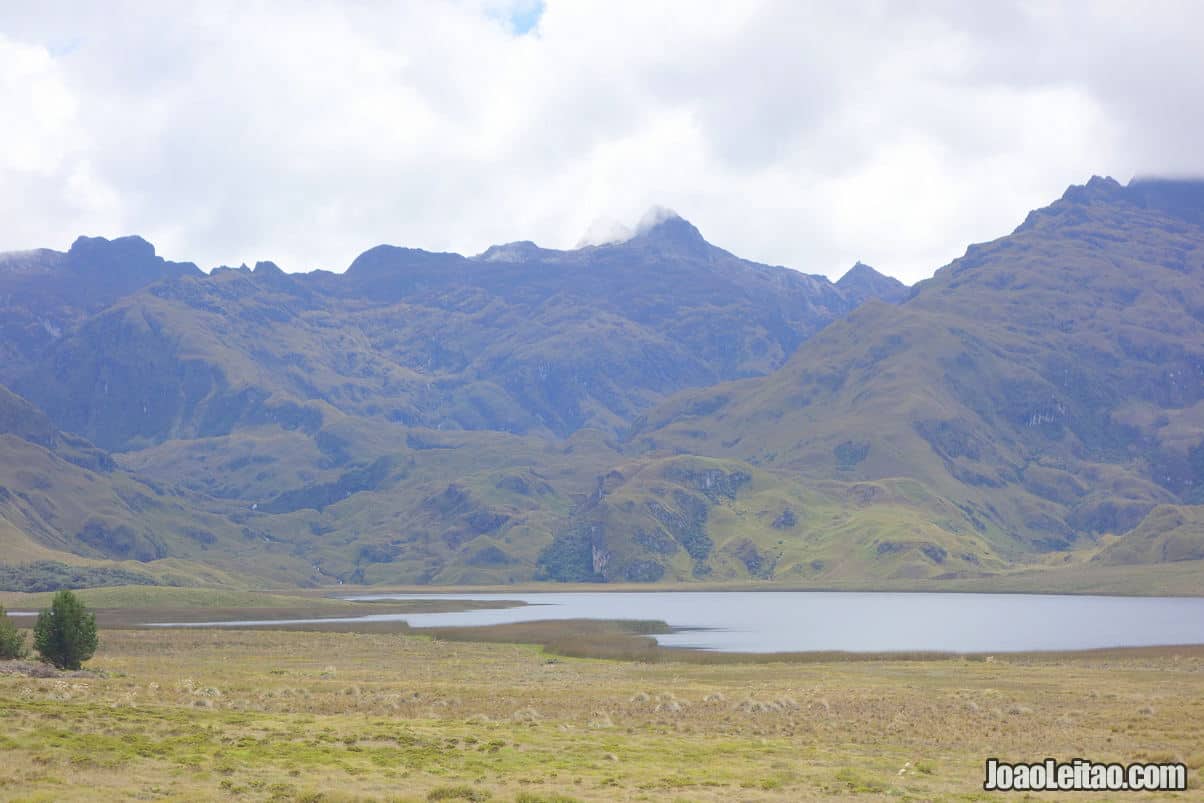 Atillo Lake also known as Punishment lake. The old people in this region sent the convicted here to starve or freeze to death when trying to swim across the cold lagoon. Black Lagoon is 3 km from here, a lagoon that endures the contrasts of the cold weather coming from the Andes and the tropical climate in the eastern side.
Best places to visit in Atillo Lake:
Sangay National Park
Atillo Lake
Alausí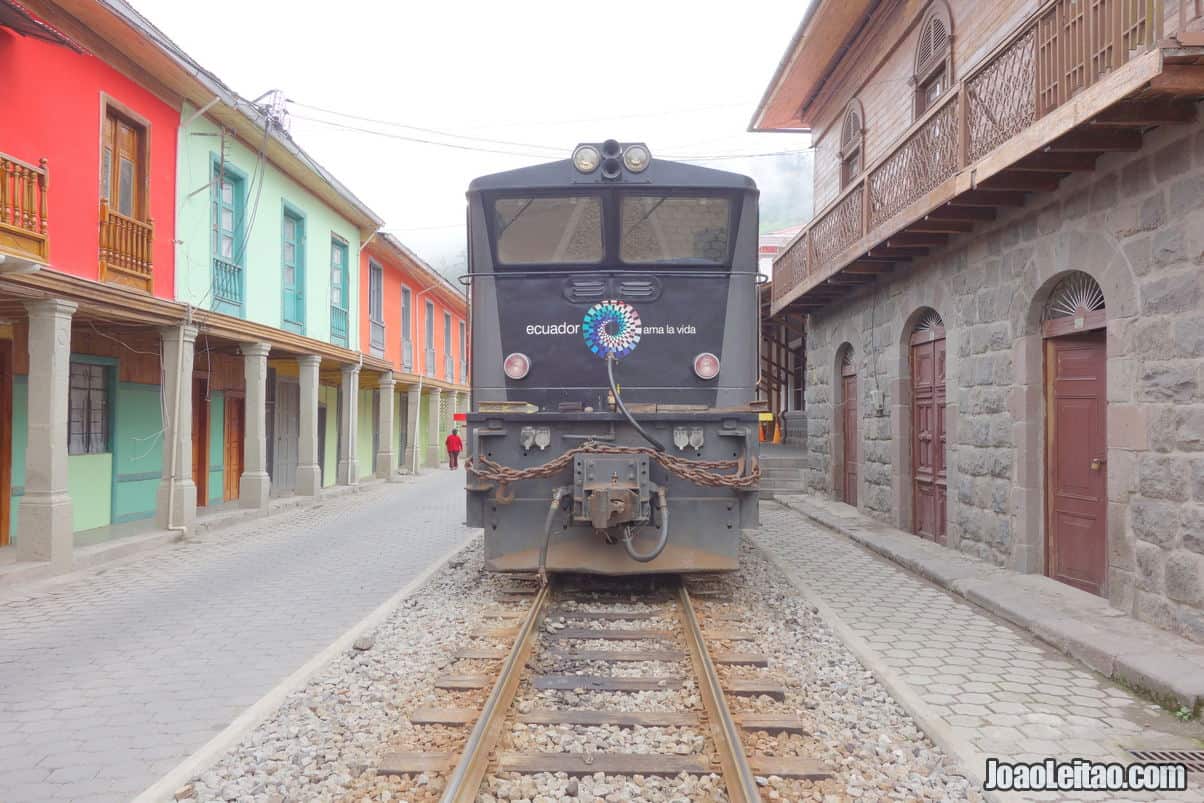 Alausí is a small town of colorful houses lining the famous train station. The main road of the Inca Empire used to go through here. In the highest part of the city, at the La Loma Lluglli lookout, you can visit the most important monument in town in honor of Saint Peter of Alausí.
Best places to visit in Alausí:
Saint Peter Statue
Igreja La Matriz (Mother Church)
13 de Noviembre Park
Gruta de la Virgen de Lourdes de la Inmaculada Concepción
Alausí train station
La Loma Lluglli viewpoint
Tourist train to Nariz del Diablo
Monumento a la Libertad (Monument to Freedom)
Plaza Eloy Alfaro (Eloy Alfaro Square)
Traces of the Inca road
Tambo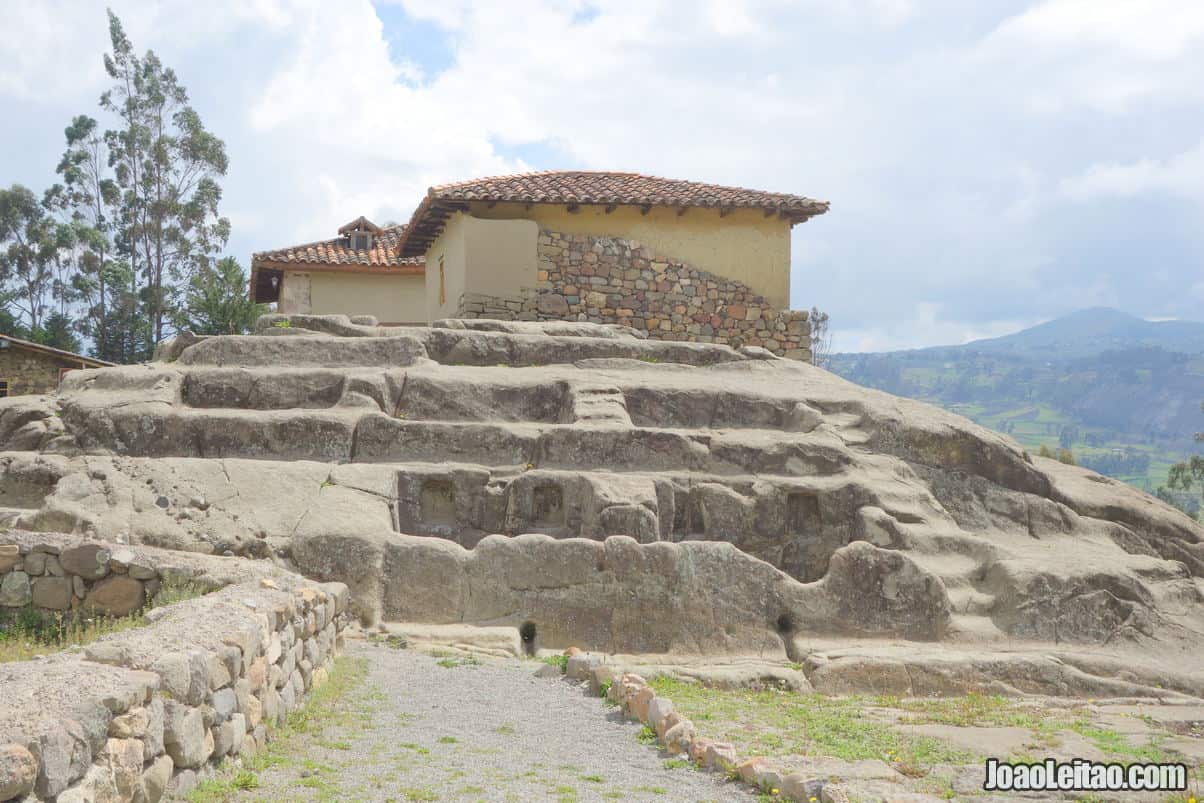 Tambo's main attraction is the train trip until the Inca archaeological complex called Baños del Inca, a sacred place where the Incas performed rituals to honor the sun and the moon.
Best places to visit in Tambo:
Central Park
Ingapirca Inca ruins
Centro Comercial Municipal El Tambo
El Tambo Forest
Ingapirca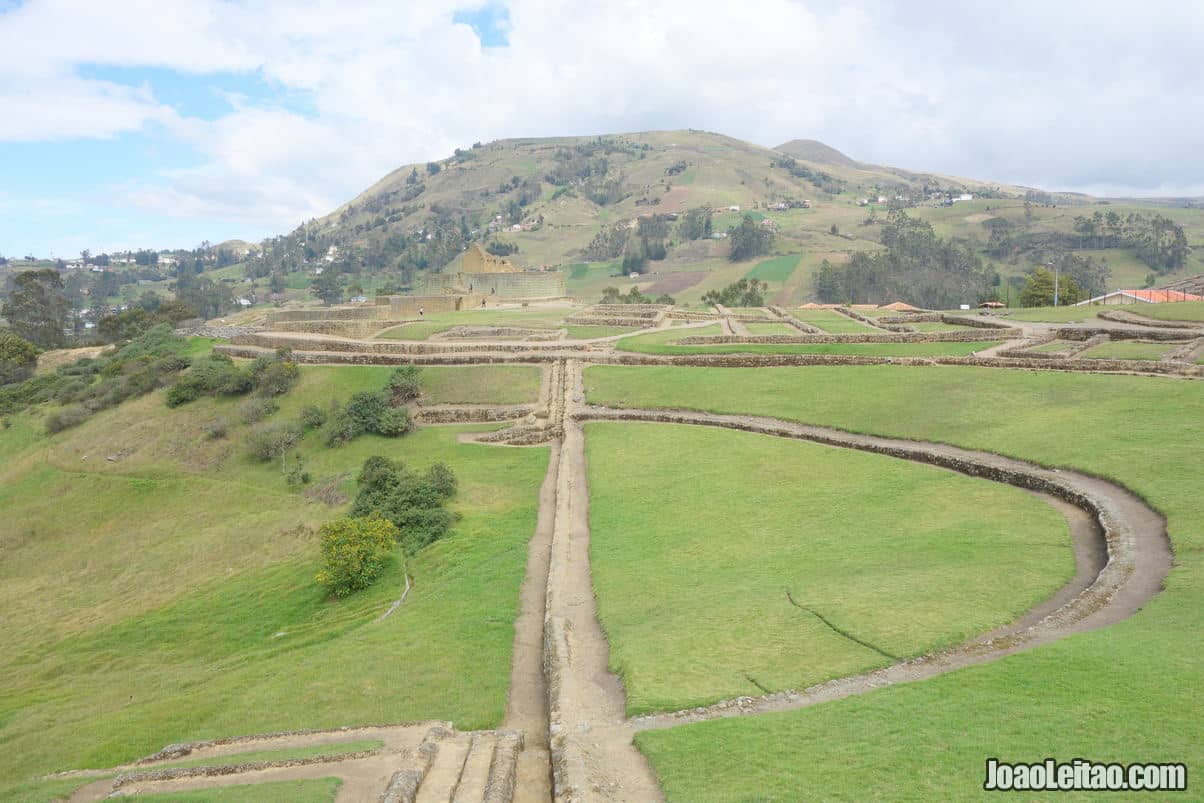 Ingapirca is where you'll find the oldest Inca ruins in Ecuador, is 30 minutes from El Tambo.
Best places to visit in Ingapirca:
The Ellipse
La Condamine
Bodegas
Gran Cancha
Tumba Coletiva
Pilaloma
Baños cerimoniales (Ceremonial Baths)
Dinteles
Terrazas
Adjacent quarters
Biblián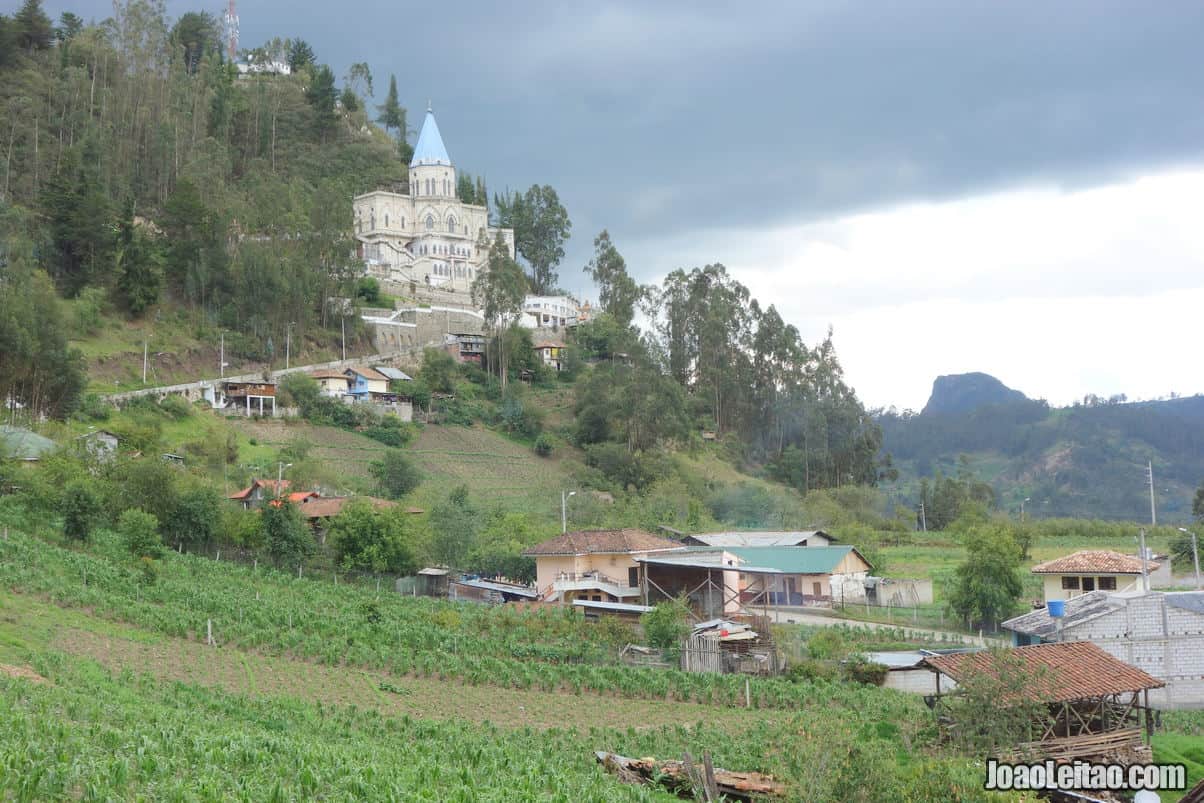 Biblián is a small town where the landscape is marked by the Shrine of Our Lady of Rocio, a beautiful building at the top of a hill that contrasts with the plainness of the city.
Best places to visit in Biblián:
Shrine of Our Lady of Rocio
Central Park
Burgay River
Mother Church
Memorial Park
Lineal Park
San Camilo Church
Cuenca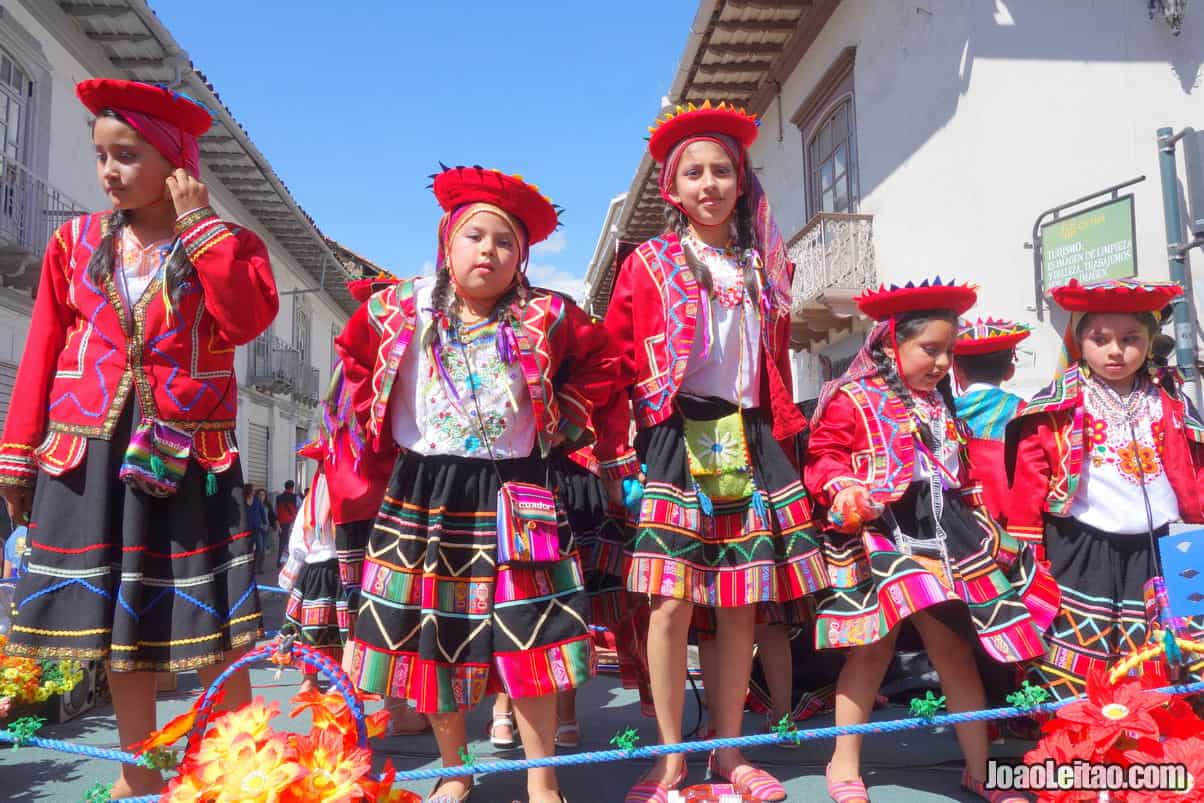 Cuenca is the third largest city in Ecuador and the full name is Santa Ana de los Ríos de Cuenca. The city's historic center is a UNESCO World Heritage Site with plenty of examples of Spanish colonial architecture. Tour the city center to see many of those monuments including the Iglesia de El Sagrario (the old cathedral), the Catedral de la Immaculada Concepción (the new cathedral), and the Ruinas Incas De Todos os Santos (All the Saints Inca Ruins). Cajas National Park is about 45 minutes from the city. It's worth hiking in some of the mapped trails to enjoy the gorgeous scenery around the 232 glacier lagoons.
Best places to visit in Cuenca:
El Sagrario Church
Museum of Native Cultures
Catedral de la Inmaculada Conception
Ethnographical Museum
Plaza de San Francisco Market
San Francisco Church
All the Saints Inca Ruins
Cajas National Park
Modern Art Museum
Central Bank Museum
Loja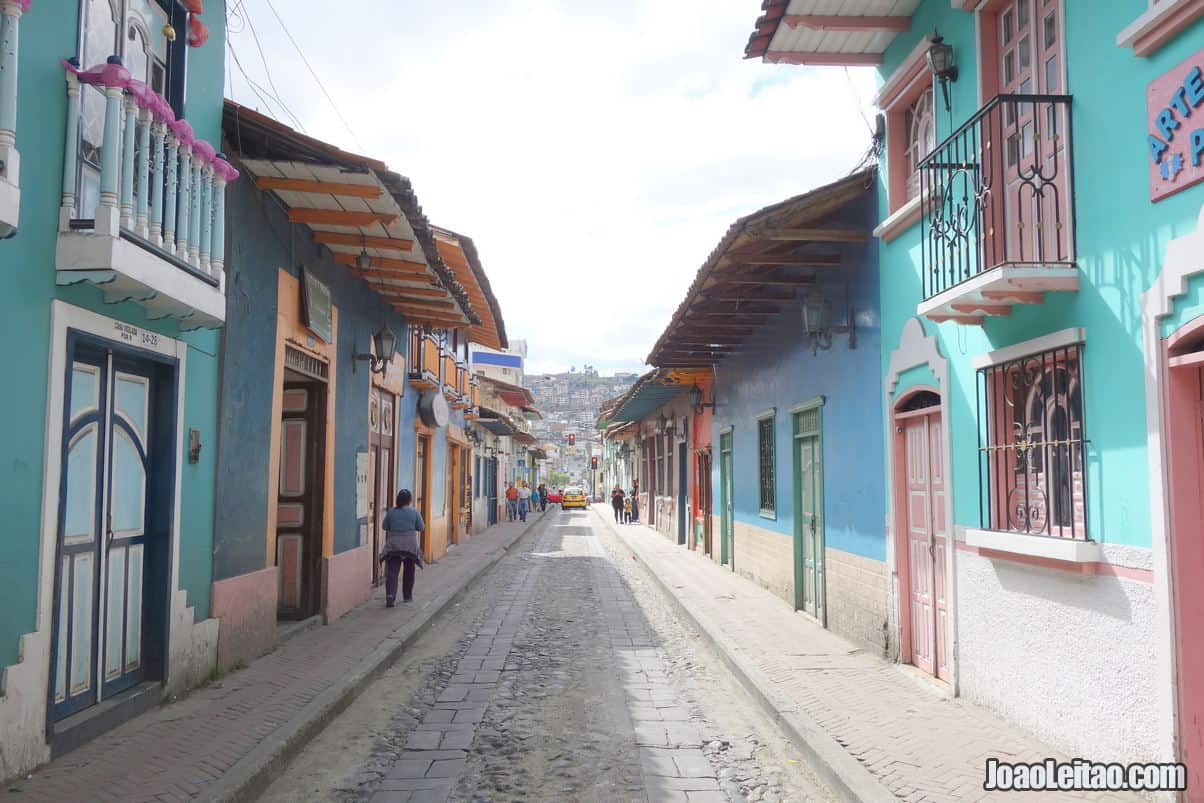 The city of the Immaculate Conception of Loja is the capital city of arts and music. Music is all around in the city's many salsa clubs and in the locals' daily lives. The top monuments include Puerta de la Ciudad (City Gate) from where an orange line is drawn on the ground leading visitors towards the other main landmarks in the city.
Best places to visit in Loja:
Puerta de la Ciudad (City Gate)
Plaza Parque Central (Central Park)
Loja Cathedral
Botanical Garden
Calle Lourdes (Lourdes Street)
Santuario de El Cisne (El Cisne Shrine)
Museo de Arqueología y Lojanidad (Archaeology Museum)
Podocarpus National Park
Museo de la Cultura Lojana (Museum of Loja Culture)
Wind Farm
Zamora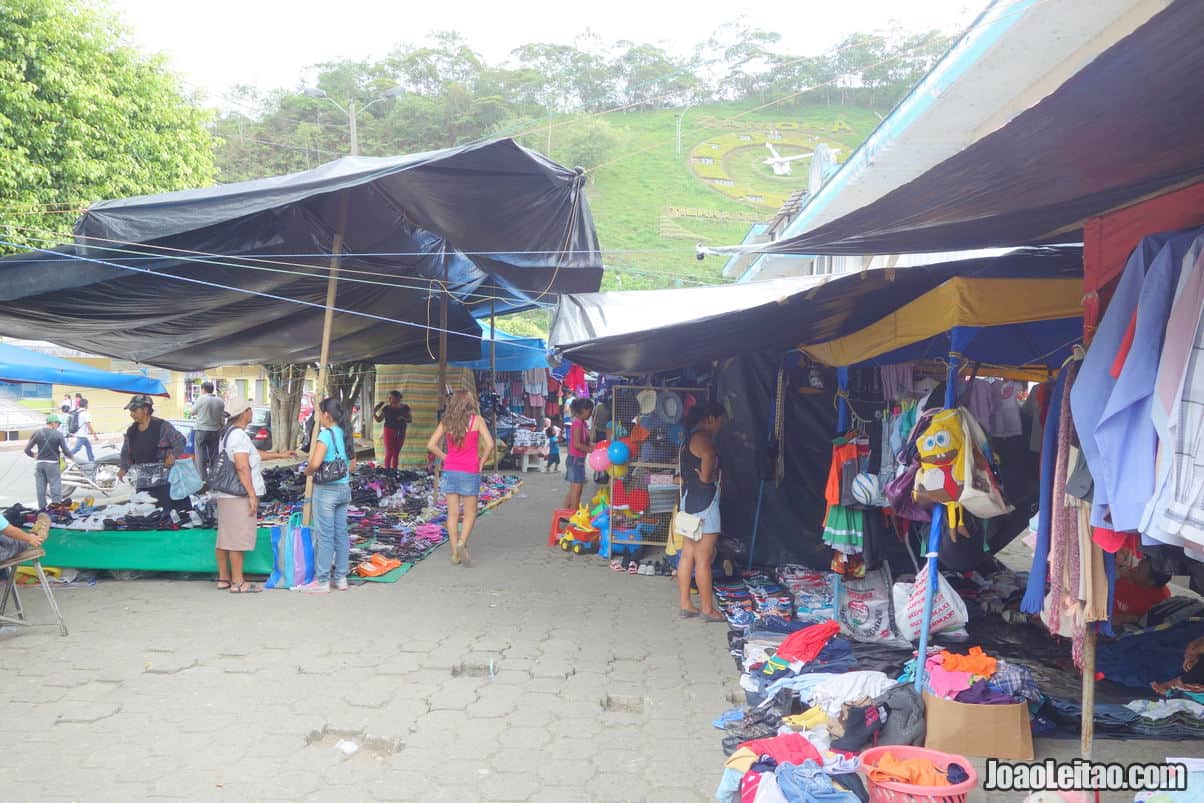 Zamora is at the foot of the Andes, surrounded by many waterfalls including La Gentil, Manto de Novia, La Rápida and Chorrillos. That's why they call it "the land of birds and waterfalls." It's also Ecuador's main mining center with important gold mines.
Best places to visit in Zamora:
Podocarpus National Park
Tzanka Ecological Refuge
La Gentil Waterfall
Manto de Novia Watefall
Marco Jiménez Botanical Garden
Zamora Market
Casa de la Independencia
Botanical Garden and Zoo
Costanera de Asunción Avenue
Guaraní Hotel
Podocarpus National Park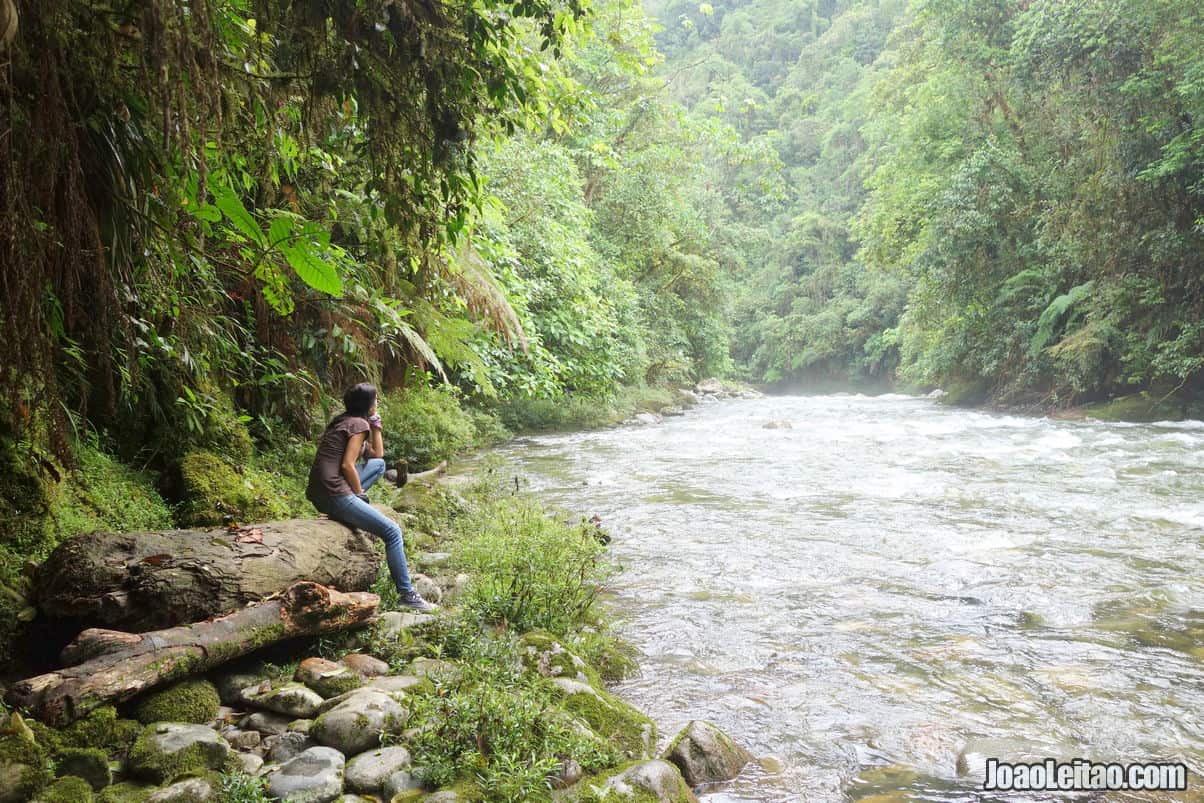 Podocarpus National Park is a natural paradise in the outskirts of Zamora, this park is an important biodiversity reserve and has beautiful tropical forests, waterfalls, rivers, and mountains. You can hike on the trails, climb above the clouds, and even camp here.
Best places to visit in Podocarpus National Park:
Highland Sector
Los Compadres Lagoons
Cerro Toledo
San Luis Mines
La Chismosa Waterfall
La Poderosa Waterfall
Sendero Higuerones
Orchidarium
Bridge over Bombuscaro River
Lowland Sector
Vilcabamba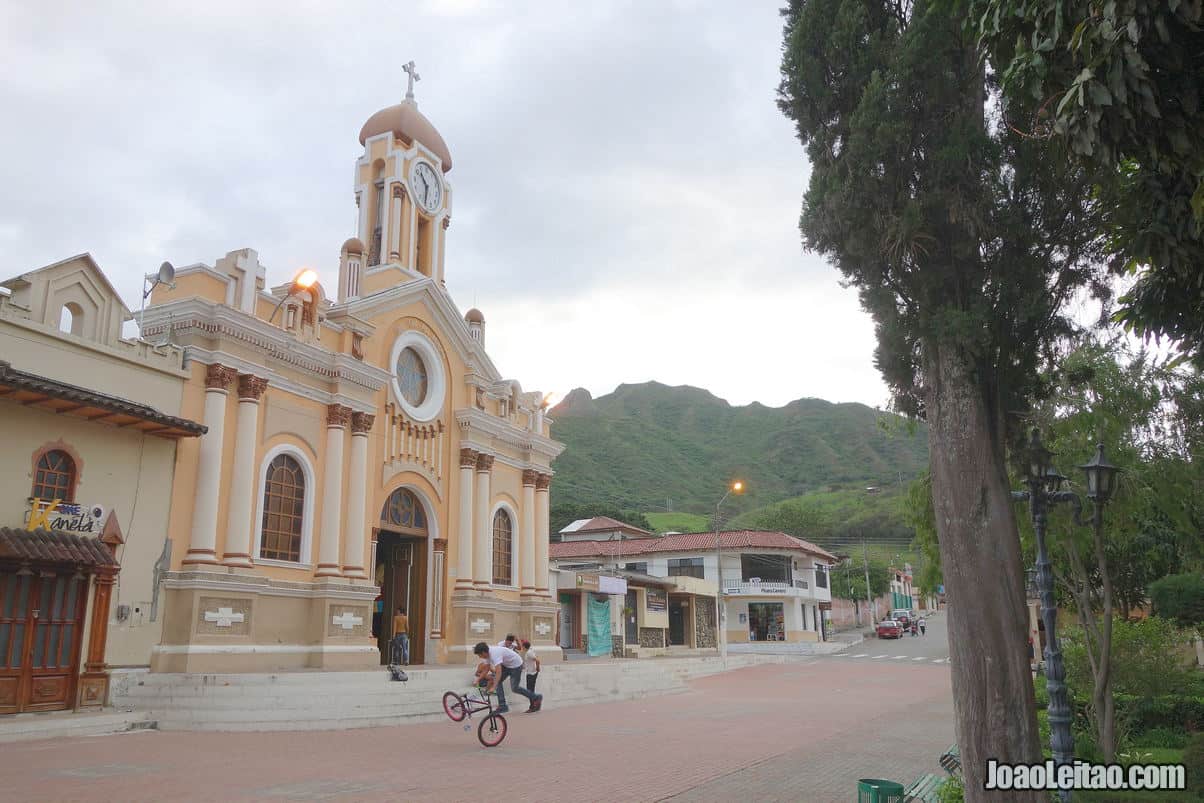 Vilcabamba is a small town in the Vilcabamba valley, known as the Longevity Valley because people in this area say they live to be 120-130 years old. Most tourists come here for the town's tranquility and natural beauty, others even live here for a while. The town is located at the foot of the sacred mountain of Mandango, also known as Sleeping Inca because the top looks like the profile of someone lying down. You can go up on foot or horse and see the town from the top.
Best places to visit in Vilcabamba:
Vilcabamba Church
Central Park
Las Palmas Cloud Forest Reserve
Podocarpus National Park
Yamburara Recreational Area
El Palto Waterfall
Sabanilla River
Sendero Ecológico Yamburara (Yamburara Ecological Path)
Sendero La Variante (La Variante Path)
Sendero Cucanamá Alto (Cucanamá Alto Path)
Santa Ana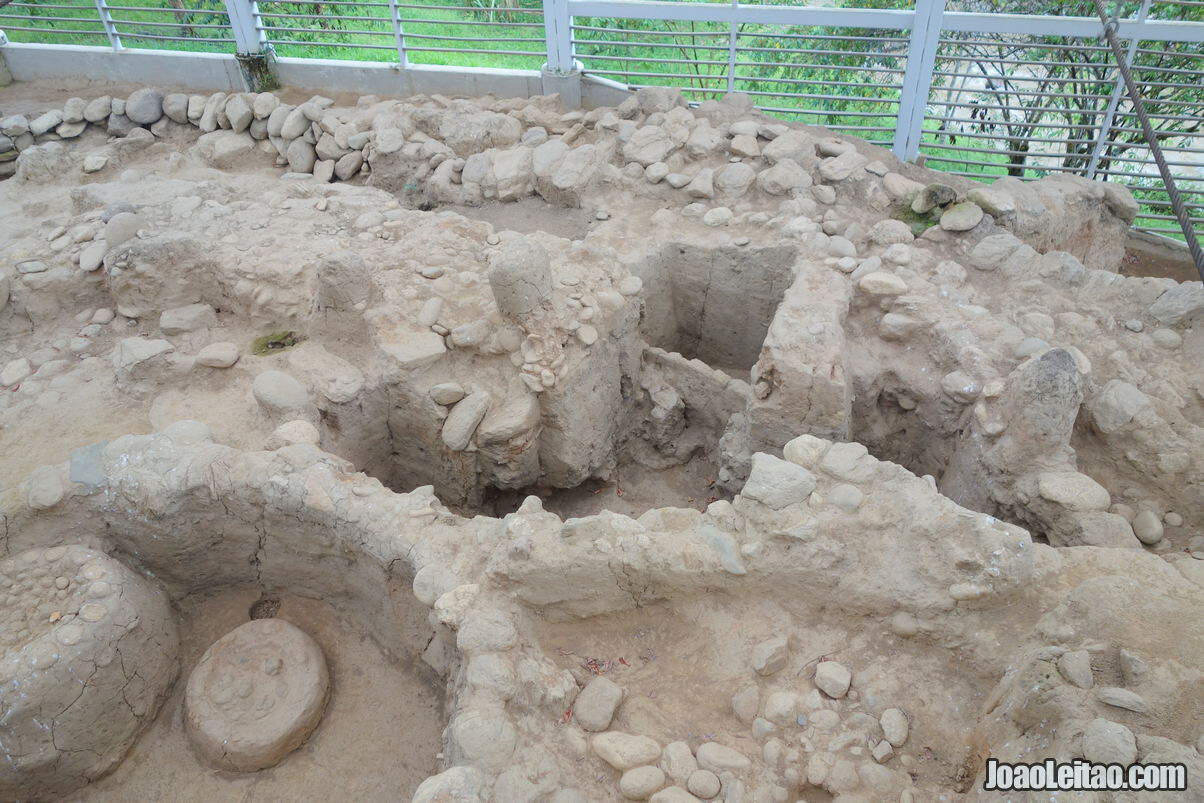 Santa Ana Florida archaeological complex dates back to years 3000 and 2000 BC, and it's an important legacy left by the first inhabitants of the Amazon. Some findings allow us to understand how the Chinchipe people lived, how they used the forest's natural resources, and how they established trade relationships with neighboring people. It's interesting to learn more about the early days of this pre-Hispanic civilization. I was not expecting to find an archaeological site on my way to the border.
Best places to visit in Santa Ana:
Santa Ana (La Florida) Archaeological Complex
Palanda River
Zumba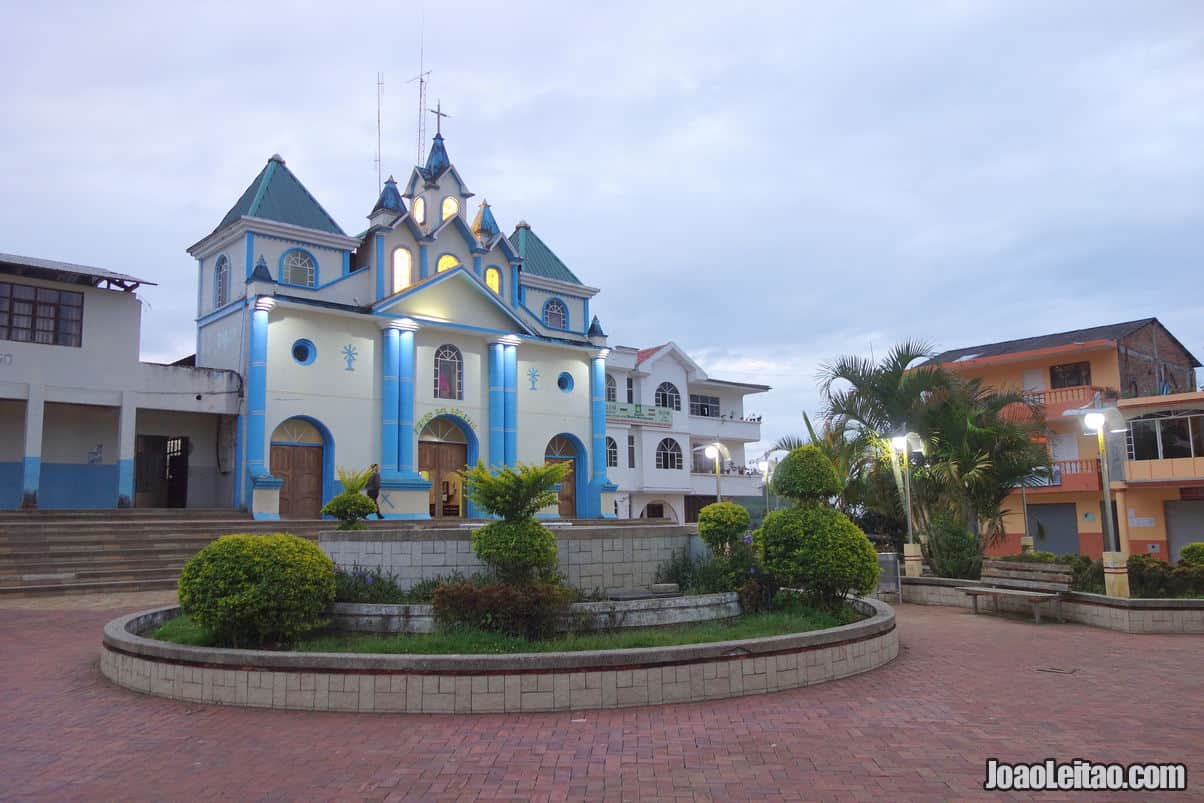 Zumba city is very close to the border with Peru, and it's mostly a place travelers pass by on their way from one country to the other. I found Zumba very laid-back and picturesque during sunset. I spent the night in a small family hotel called Hostal La Choza.
Best places to visit in Zumba:
Virgem del Rosario Church
Central Park
Virgen del Cisne Chapel
Bus Station
Mayo River