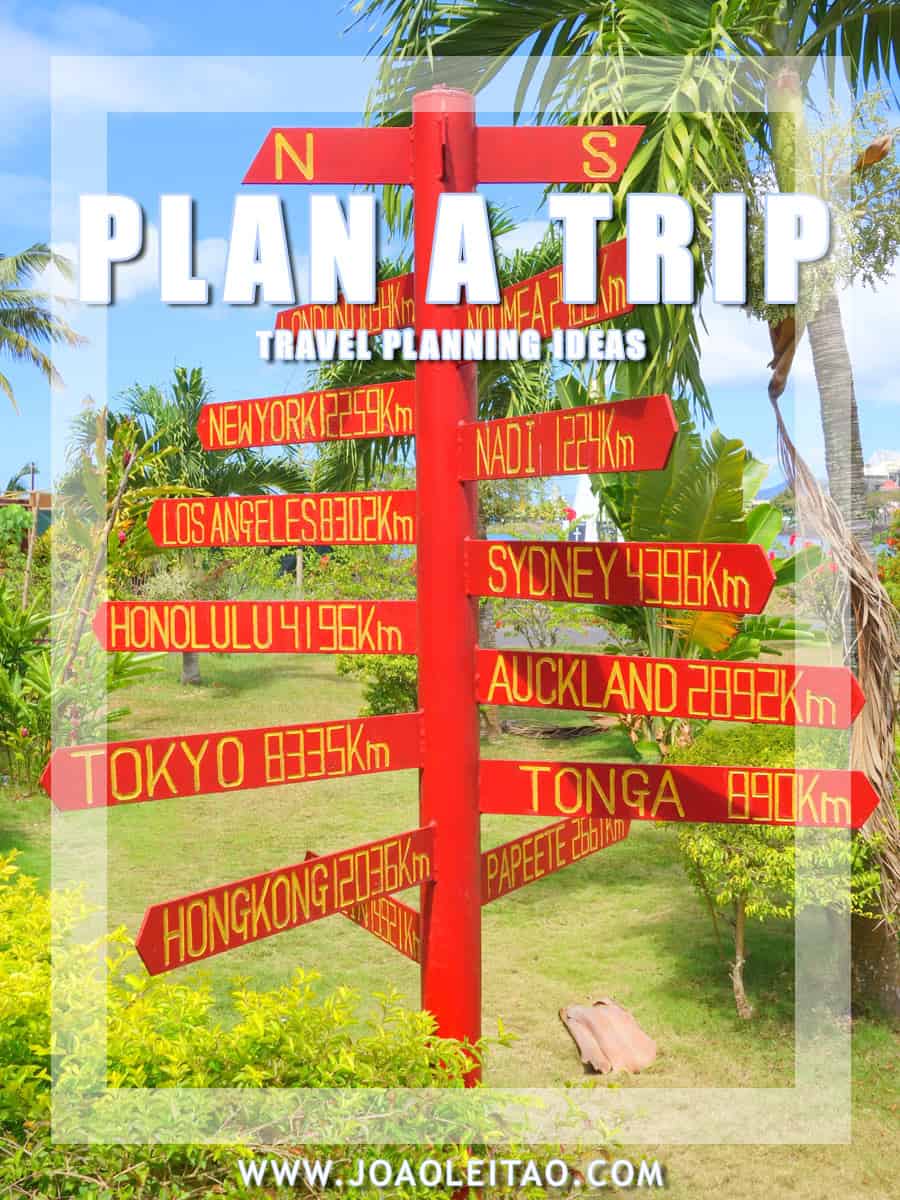 Traveling requires some planning.
Even the most free-spirited wanderer – the one that never plans for anything – needs a checklist of things to do before traveling abroad.
This is when you need to know how to plan a trip.
A valid passport, money and time are the three top things you really need to go and explore the world. You should take into account these few important tips when putting a trip together, whether you are going alone, with friends or family.
This page gives you some useful step-by-step travel planning ideas so that you learn how to plan a trip – easy and straightforward.
1. Identification documents: Passport & ID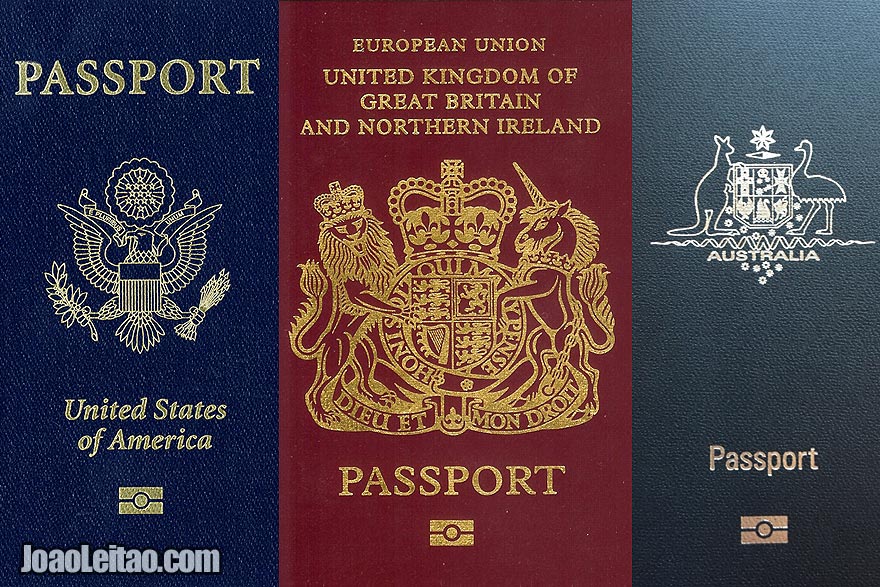 If you are a UK citizen traveling within the EU borders, all you need is a valid national identity card.
EU countries where you can go with just your national ID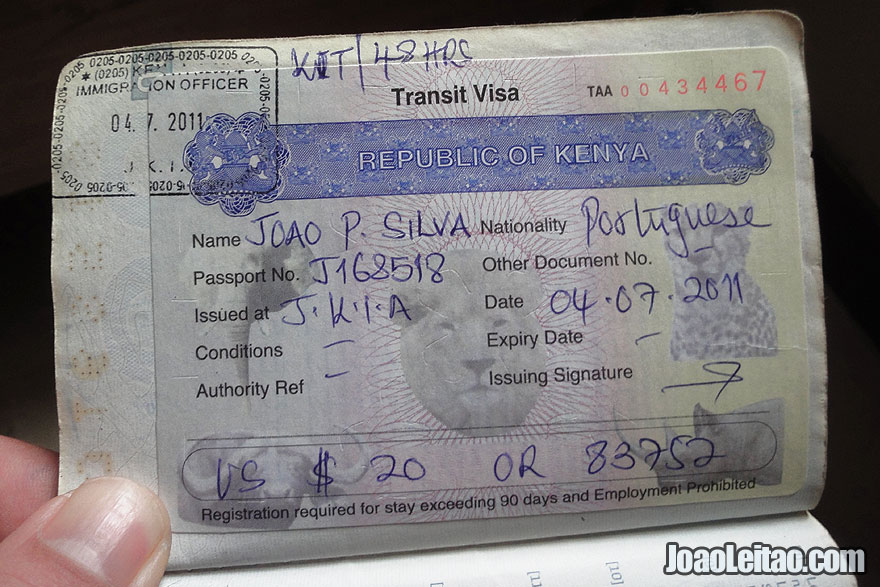 Austria, Belgium, Bulgaria, Croatia, Republic of Cyprus, Czech Republic, Denmark, Estonia, Finland, France, Germany, Greece, Hungary, Ireland, Italy, Latvia, Lithuania, Luxembourg, Malta, Netherlands, Poland, Portugal, Romania, Slovakia, Slovenia, Spain, and Sweden.
Outside the EU borders, you will need a valid passport, and in some countries, you may require a visitor visa that may take up to 20 working days to be ready.
Visa clearance also applies to both US, Canadian and Australian citizens. If you are traveling overseas from any of these two countries, you will need a valid passport, since national identity cards will not be allowed.
Americans traveling abroad need to get a visa before arrival to these countries
Afghanistan, Bhutan, Brazil, Burundi, Cameroon, Central African Republic, Chad, China, Democratic Republic of the Congo, Republic of the Congo, Cuba, Eritrea, Gabon, Ghana, Guinea, Iran, Iraq, North Korea, Liberia, Libya, Mozambique, Nauru, Niger, Nigeria, Pakistan, Russia, Saudi Arabia, Sierra Leone, South Sudan, Sudan, Syria, Turkmenistan, Uzbekistan, Venezuela, Vietnam, and Yemen.
2. Choosing your destination – Where to go?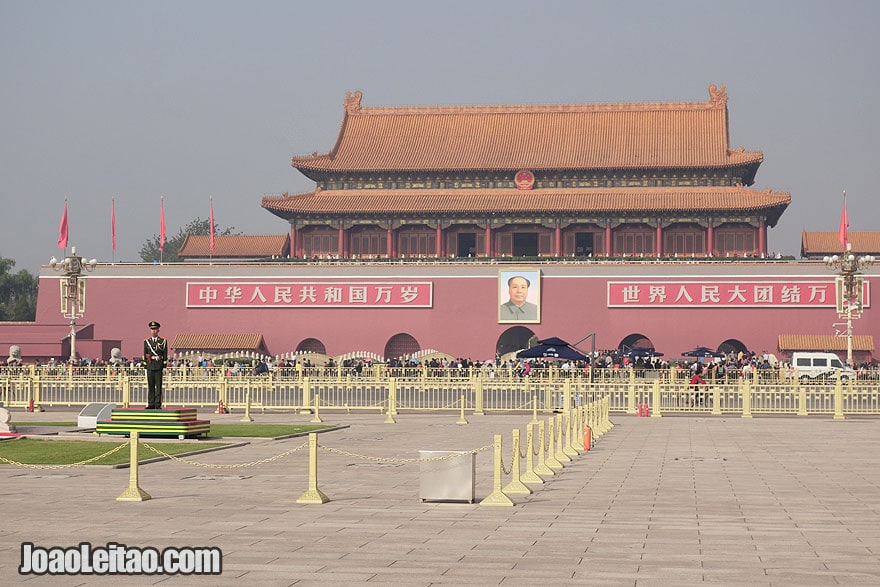 Setting goals and planning for your trip is essential. Moreover, choosing where to go on a well-deserved rest depends on many factors, such as personal taste, security, weather and traveling budgets.
This does not mean that you cannot pick a destination at the last minute. There have been two instances that I went to the airport and just bought a ticket for the next flight out, destiny unknown. Moreover, that was how I ended up in Barcelona, the first time, and in Berlin, the second.
When you have such a diverse planet with several different levels of difficulty to choose from, picking a destination may turn out to be an overwhelming task. While Africa is the most dangerous and challenging region to travel through, North America and Europe are the easiest. Asia, Central, and South Americas are under a medium level of difficulty for travelers.
What to consider when planning a trip
What do you plan on doing while on vacation?
Do you want to spend your time at the beach?
Do you prefer sightseeing (museums/monuments/culture)?
Desert or mountain?
A developed or a developing country?
City or country?
Driving or taking public transportation?
If you are an inexperienced traveler, countries like France, England, Holland, Germany, Spain, Portugal, the USA or Canada are the best choices for you, since they do not present many challenges. On the other hand, countries like Somalia or Afghanistan should be left for people with much experience on the road and the assurance that comes with it.
Countries and respective degrees of difficulty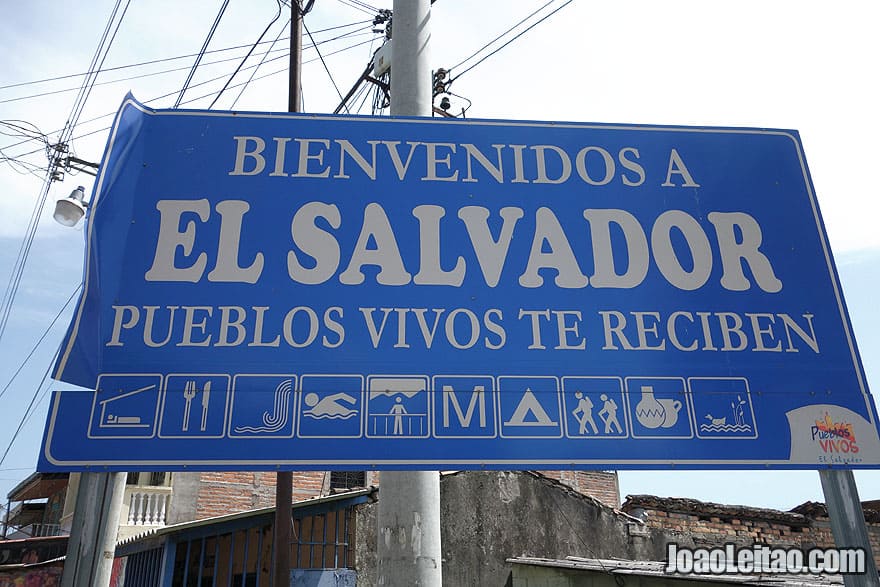 Easy countries to travel:
All the European Union, Canada, the USA, Turkey, Iran, Japan, Australia, New Zealand, United Arab Emirates, Oman, and so on.
Medium-difficulty countries to travel:
Morocco, Uzbekistan, Kazakhstan, Kyrgyzstan, Central and South Americas, Russia, Belarus, Ethiopia, Nepal, Ukraine, China and Southeast Asia, South Africa, Jordan, and so on.
Hard countries to travel:
West Africa, Central Africa, East and Southern Africa, Papua New Guinea, Egypt, and so on.
Extremely hard countries to travel through:
Democratic Republic of Congo, Iraq, Central African Republic, Nigeria, Mali, Chad, Niger, Yemen, Afghanistan, Syria, and so on.
Countries where getting a tourist visa is hard:
Saudi Arabia, Equatorial Guinea, Angola, Turkmenistan, Algeria, and so on.
Countries at war or armed conflict:
Afghanistan, Somalia, Mexico, Sudan, Syria, Iraq, Egypt, Colombia, Yemen, Pakistan, Palestine and Israel, Indonesia, India, North Korea, Philippines, Nigeria, Thailand, Russia, Libya, Lebanon, Democratic Republic of Congo, Guinea-Bissau, Central African Republic, Mali, Algeria, Niger, and Chad.
3. Tips on how to pack your bag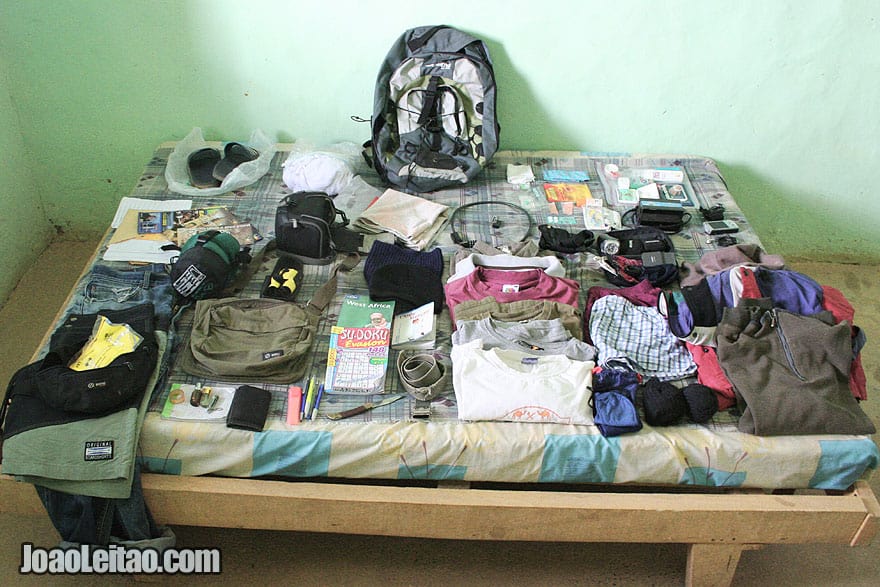 Packing your bag is where you should take your time.
Why?
If you do not think your packing through, you will end up taking a huge suitcase/backpack filled with stuff you will not actually use or need on the road.
Not sure if this is true?
Traveling the world means freedom, and freedom means independence. Now, carrying a much too heavy bag/suitcase around doesn't sound very independent, does it?
So, choose wisely what to pack. Take only what you really, truly need, and always travel light. Make sure the bag you carry with you never weighs more than 15 kg (33 lbs). My backpack weighs 12 kg (26 lbs) full, but I usually only take 8 to 10 kg (17 to 22 lbs) around.
So, how to pack light and still take everything you need?
Your primary goal should be taking carry-on luggage – the kind you can take with into the plane without checking it in. That way, your things are always with you, you save time at the airports (no waiting for your baggage), and you can move around freely.
Here is an example of a simple thing you can do to travel light: Take a comfortable pair of walking shoes and a great pair of flip-flops. If it is a short trip, you can surely wear the same shoes the entire time.
On the other hand, if you are traveling around the world or for several months in a row, just buy new shoes when your old ones are worn out. You will find that shopping for a new pair in a foreign country is both easy and fun.
Another essential thing to remember is to wash your clothes. If you are going on a two-week trip, are you packing a clean change of clothes for each day? That is not right.
You need to learn to wash your clothes at the hotel or use the laundry service at the place you are staying in instead. Most hotels, hostels, and inns have this service at your disposal. Plan your bag so you can wash your dirty clothes once a week, at least.
I never take more than three days' worth of underwear in my bag because I will wash it every day. That way, I always have clean underwear.
I have a very thorough page on how to wash your clothes on the road.
Useful stuff to bring along: a power strip, to charge your cell phone, laptop, tablet, and camera at the same time. In case you need to recharge several things at once and there is only one power outlet in your hotel room, a power strip is an excellent solution.
Bottles of shampoo in small travel size for all the containers you will be taking with you. Buy all your toiletries in travel size bottles so that you can bring them with you in your carry-on—these will last you for weeks, and when they are empty, you can always go to a supermarket and buy some more. They are smaller, lighter and the only size you can take with you on the plane.
Suitcase or backpack?
A backpack has the added advantage of being easier to carry around on your shoulders. A suitcase can only be carried in one hand at the time, which gets tiresome after a while. Taking a sturdy backpack, of a well-known brand and with lots of pockets, helps you make the most of your trip.
4. Health care – Vaccination and health care on the road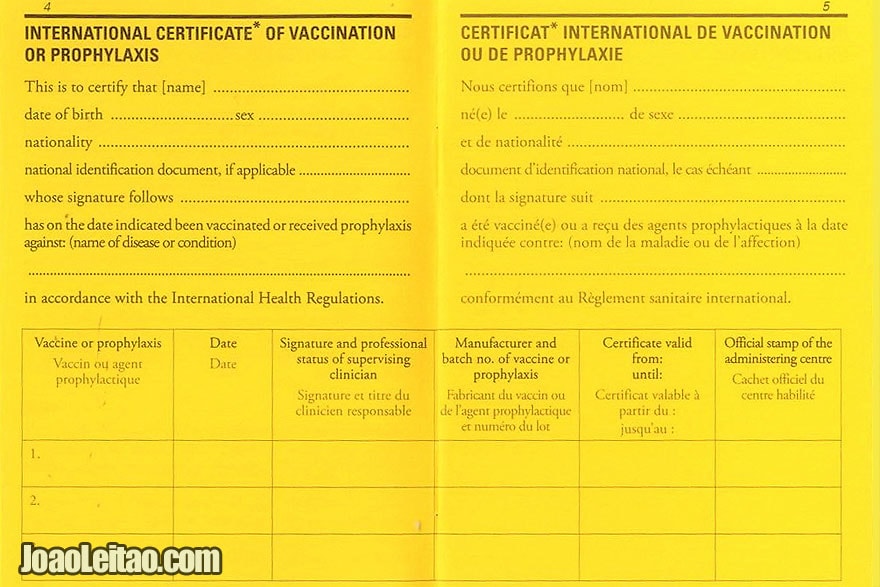 Your health is your most treasured possession and getting sick on a trip can ruin your plans, so always take good care of yourself.
It is crucial to know which vaccines you need to make before going overseas. Some are the regular ones that you take periodically.
However, the most important shots you have to get before leaving for some parts of the world are the vaccines for yellow fever, cholera, diphtheria, Japanese encephalitis, hepatitis A and B, influenza, rabies, tetanus and typhoid.
The International Certificate of Vaccination or Prophylaxis is the recorded proof of yellow fever immunization that you should keep with you at all times since some countries will require it before allowing you entry.
Visit the Centers for Disease Control and Prevention and learn more on vaccination and other health care advice.
Always carry some cold medicine and diarrhea medication in your bag. When traveling to a tropical region, bring some antimalarials with you to either prevent or treat malaria. Do a full dental check-up before leaving your country. There are very few things worse than a toothache, especially when you are away from home trying to enjoy yourself.
Make sure you take a vitamin supplement while traveling—it will strengthen your immunity system. If you are on an extended trip, get your multivitamins every four months. You can easily get these supplements at a drugstore anywhere in the world.
Getting a travel insurance plan is essential for your peace of mind while traveling—just knowing that your belongings are insured and that you will be reimbursed should something happen to them, or even to you, makes all the difference.
Travel insurance plans cover loss or theft of your travel documents, baggage theft, flight delay or loss, health care abroad, and more.
Read my page: Travel Insurance – all you need to know and step-by-step Tutorial.
5. Buying a plane ticket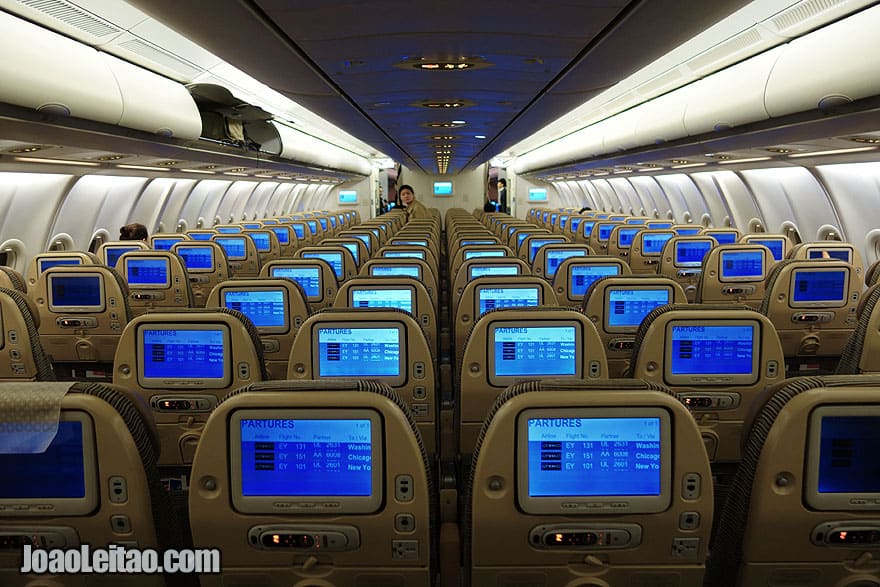 Now, this is a favorite among many of us when planning a trip.
Buying a plane ticket is as easy as pie. Just be sure not to buy your ticket through a traveling agency. Go on the internet and get it there. Avoid the fees a traveling company would charge you for something you can do yourself.
The cost of a ticket depends on the patience and time you are willing to spend looking for it. If money is not an issue, then there is no need for planning ahead—you just have to buy it. However, if you do not want to spend more than you have to and don't mind wasting 2 or 3 hours of your time on it, you will find the perfect plane ticket for you at a lower price.
How?
Ticket prices vary according to different airline companies, days of the week, on whether you buy it beforehand or if it is a layover flight, and so on.
6. Ordering a Travel Guide Book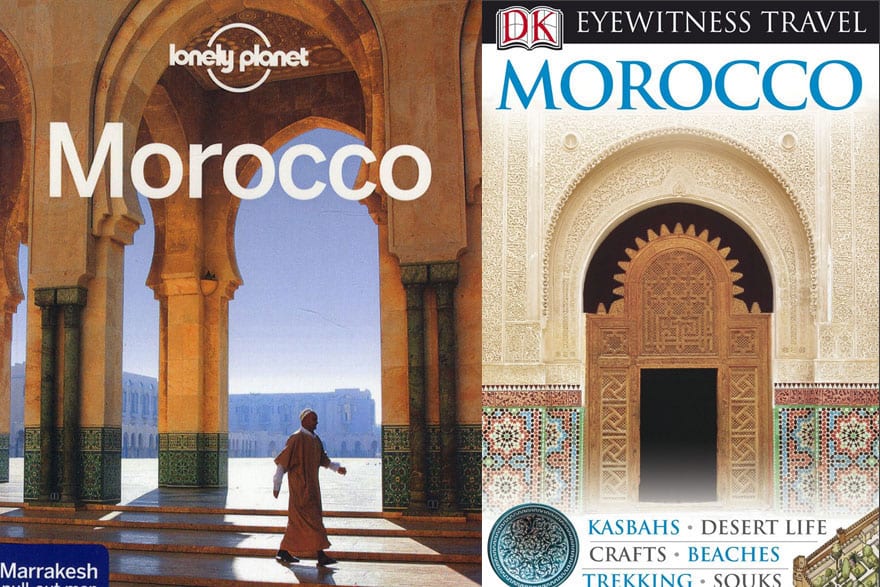 Sometimes I travel with guidebooks. Sometimes I don't.
But,
Personal preferences for travel guides
The DK – Dorling Kindersley and Lonely Planet. I also like the Rough Guides.
When you buy one of these two books, you will not just get a regular travel guide. Along with information on the traditions, culture, and history of the region you are visiting, they also provide useful advice on what to see and the best places to go, stay and eat.
These two travel guides add to each other. While one is filled with history, photos, helpful schemes and drawings, the other has loads of useful travel information. These are an excellent addition to every traveler's backpack and library.
7. Booking a room online – Hotel and Hostels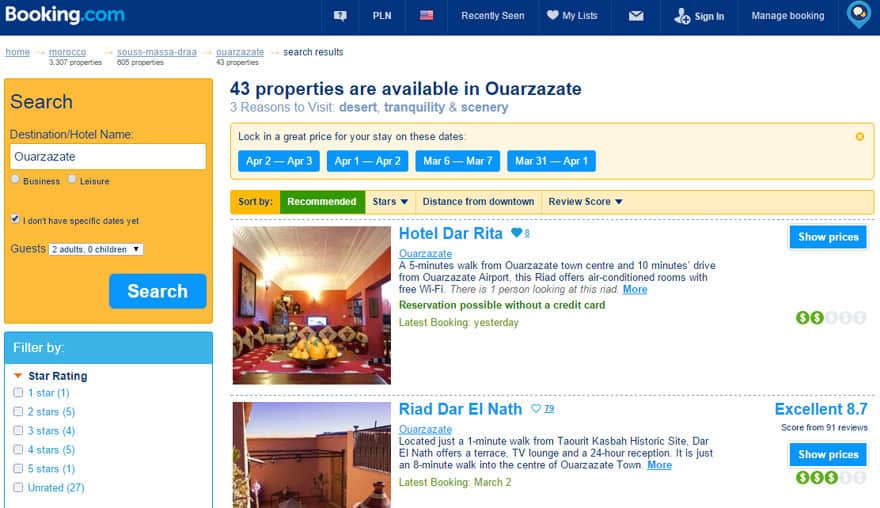 Remember always to book a room for the first two nights. That way you will make sure you get your bearings in a safe and thought-out way.
» Booking.com is the site for finding the best deals on all your stays, especially if you prefer staying at hotels. This is a great site with compelling seasonal promotions, and there are even hotels offering "web specials" up to 50% discount on your reservation.
» Hostelworld.com is perfect for the wandering backpacker. Don't forget that, during high season, some cities, like Rome, Venice, Reykjavik, New York, Madrid, and Paris, tend to get crowded and it is hard to get a bed at a hostel on short notice. So, book in advance.