How much time you have spend thinking about the best placement for your tattoo? Maybe even more time than choosing the design itself?
Finding the right place for tattoo is as important as finding the right tattoo. Not all placements suits the same type of tattoo, so choose it wisely according to design you want to have.
Here is a list of all the best places and great ideas to get attractive looking tattoos for women.
The list is also made accordingly to the pain level, starting from the least to the most painful place for tattoo. If you are not pain tolerant you should not choose to make tattoo on the spine, no matter how sexy spine tattoo looks like.
Check it out to see what is my personal number 10 placements to get you the most elegant tattoo ever.
1. Inner Wrist Tattoo Ideas
Simply and beautiful. Inner Wrist Tattoo placement is on a high top of best places for tattoos for women over last years. And it is fully deserved as it is like a perfect spot for inking! Not very painful, easy to hide (with bracelets or watch), relatively fast to heal and very elegant. Can you have more perfect place for tattoo? Back side is that it will only suits for small tattoo designs. It look great with names or initials of yout loved ones. If you are looking for some more original placement you should rather choose another spot. Our number 3 Tattoo Ideas.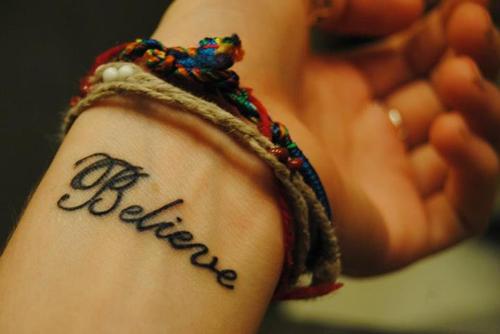 2. Inner Arm Tattoo Ideas
Tattoo on the inner arm looks very feminine and sexy. Great place for either small word or small image. Good place for reminder tattoo, i.e. baby birth date, names, inspirational phrases. Inner Arm Tattoo is a bit harder to hide unless you wear long sleeves. It is also less painful than other places. Our number 9 Tattoo Ideas.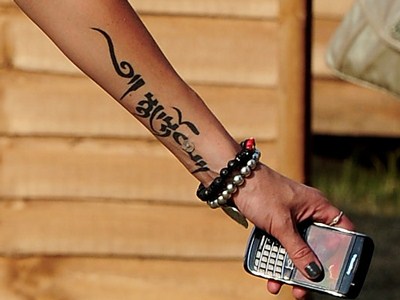 3. Inner Bicep Tattoo Ideas
Also very good place for cute tattoo for women. Inner arm and Inner Bicep Tattoo are almost iconic now thanks to many celebrities that recently are choosing this part of the body over any other to have their tattoos inked. You can ink some longer phrase or small sentence. At work is easier to hide than inner arm tattoo, but still you need longer sleeves. It will hurt, but not quiet as much as on bone areas. Our number 4 Tattoo Ideas.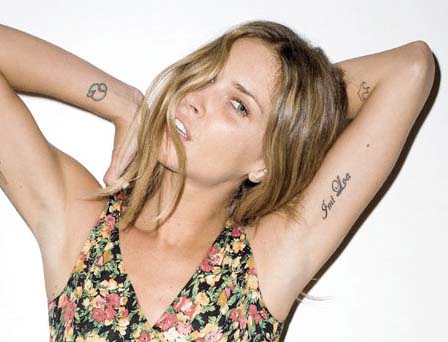 4. Back Shoulder Tattoo Ideas
Definitely very cool tattoo. If you think that Back Shoulder Tattoo is the right for you, there is enough space for something bigger and more complex. Perfect place for tattoo if you don't want it to be visible at work. Is harder to take care of back tattoo as you cant see it. If you want enjoy looking at your tattoo is not a place for you. Our number 6 Tattoo Ideas.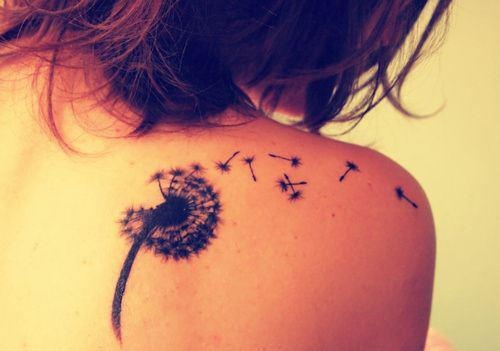 5. Upper Shoulder Tattoo Ideas
Sexy latest trend at tattooing. Tattoo on shoulder blade is perfect for script tattoos, like names or sentences. Upper Shoulder Tattoo will be painful though as area has some more bone. Effect is more then worth it though – is stylish, is original, is beautiful. Our number 5 Tattoo Ideas.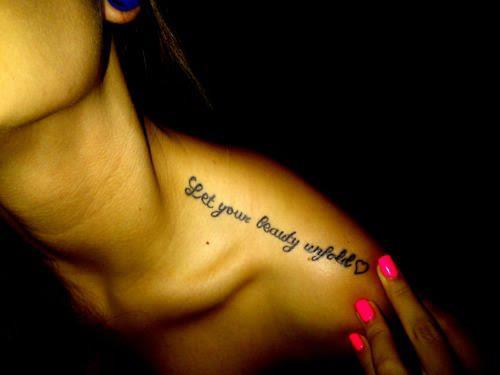 6. Shoulder Tattoo Ideas
Great looking tattoo, very feminine. Shoulder Tattoo is good for images, tribal, scripts. Good news is that it can be easily hidden under t-shirt or even,depends on the design, some sleeveless t-shirts. Bad news is that on the shoulder there is not much cushion for the needle so be sure it is going to hurt. Our number 10 Tattoo Ideas.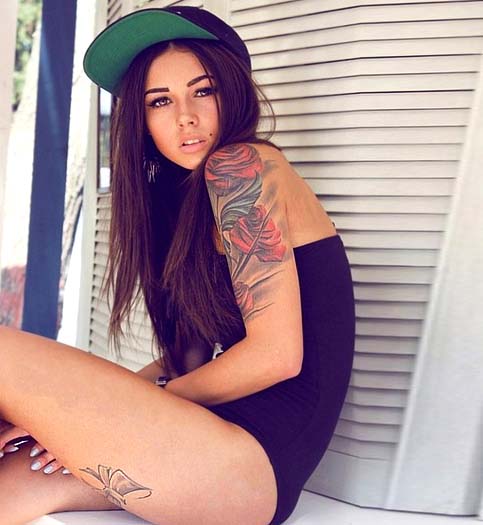 7. Neck Tattoo Ideas
Very sexy tattoo spot!! Especially for names, inspirational words and motives. The script look amazing written either along the spine or across it on your lower neck part. Easy to hide, even big. Neck Tattoo places give a lot of opportunity to choose various design providing a lot of space. Will be painful. Our number 7 Tattoo Ideas.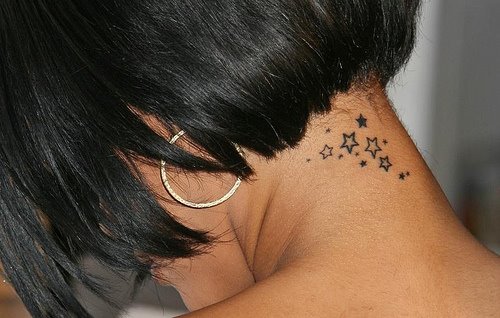 8. Spine Tattoo Ideas
In my opinion the most pretty tattoo place for women. Tattoo on the spine simply look very sexy. Keep in mind though, that it will be very painful, as there is no cushion for the needle. If you think you can handle the pain the effect will be definitely worth to suffer. The most famous Spine Tattoo is the one of Victoria Beckahm. Imagine the pain she went through! It is easy to cover tattoo. Spot is perfect for ornamental linear design or long script. Our number 1 Tattoo Ideas.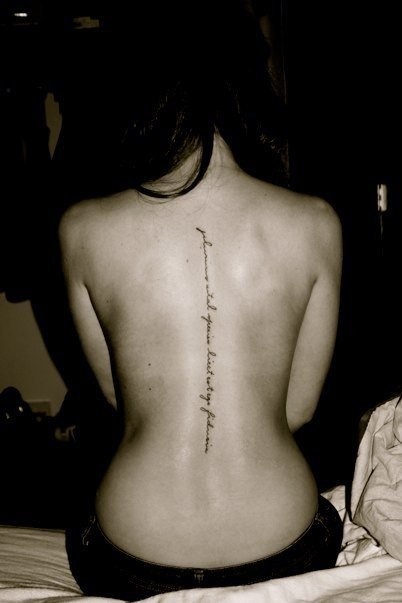 9. Foot Tattoo Ideas
Popularity of Foot Tattoo is growing fast. It can be absolutely invisible, just for you, or you can proudly present it during summer months. Good placement for ornamental tattoos, as well as small words, names, etc. For sure it will make you have brand new appreciation for people who ink their foot – yes, it is that painful. Our number 8 Tattoo Ideas.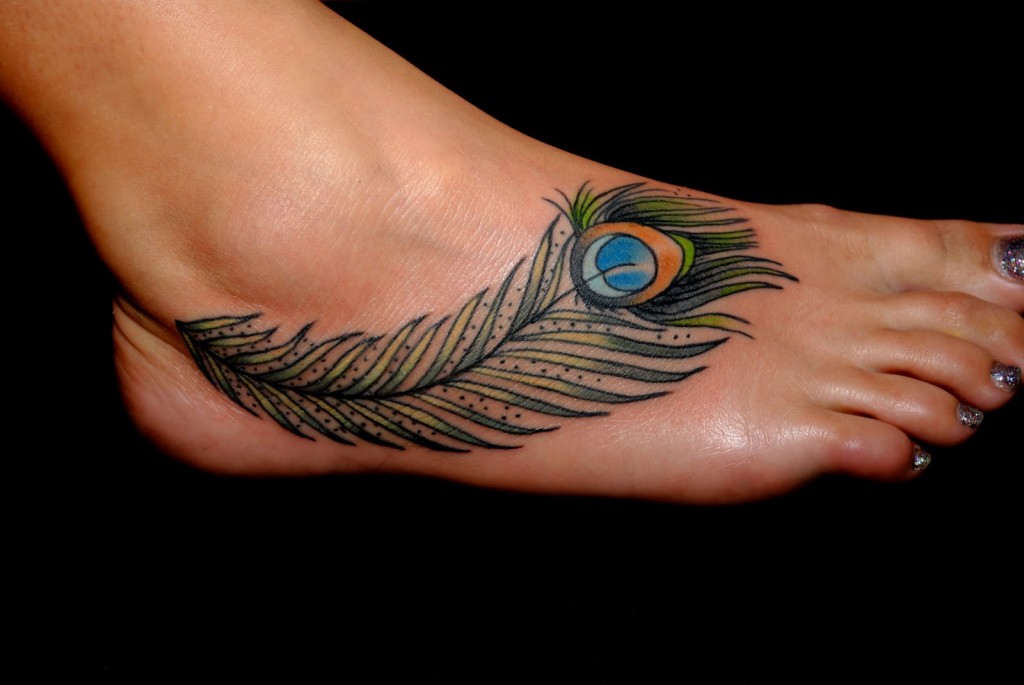 10. Rib Cage Tattoo Ideas
Number 2 on our list of best places for female tattoos. Very sexy and very painful. Rib Cage Tattoo is all bone so you can imagine the effort to go through. Placement choose often to tattoo script, phrases, sentences or name tattoo. Great Tattoo Idea.