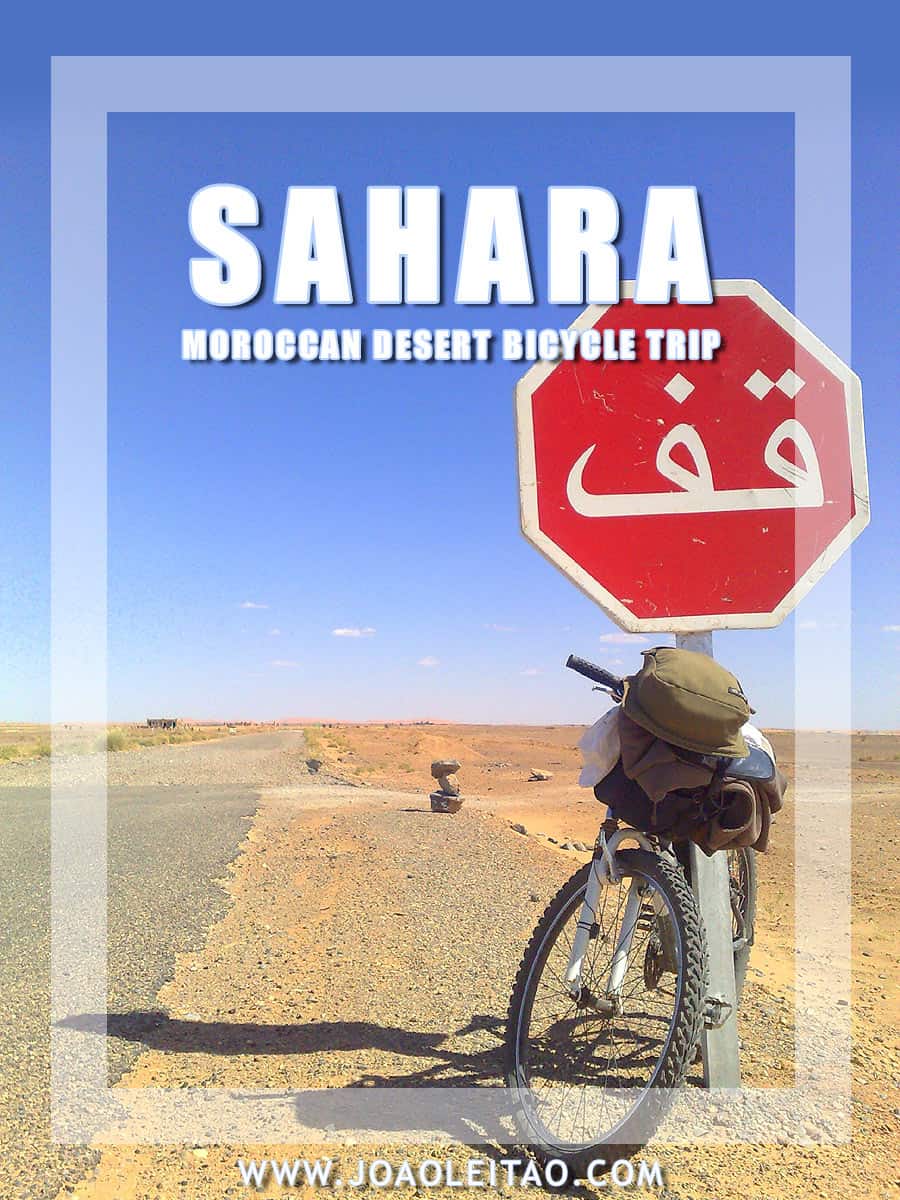 Traveling slowly, humbly and with the simple company of a bicycle can be very rewarding. A few years ago I decided on biking the Sahara Desert tracks from Erfoud all the way to Erg Chebbi Dunes.
Erfoud is a Moroccan desert city where I lived for 4 years. This city is the entrance point to reach Erg Chebbi Dunes also known as Merzouga Dunes. A small section of the itinerary is done on asphalt but quickly the road changes to rough desert tracks, sand, and rocks.
Erg Chebbi Dunes are located on the southeastern part of Morocco just aside from the Algerian border. From my house and back, the trip was roughly 100 km / 62 miles.
When biking Sahara Desert, the weather conditions can be very tough due to the dry air, strong direct Sun, harsh terrain and strong chilly winds.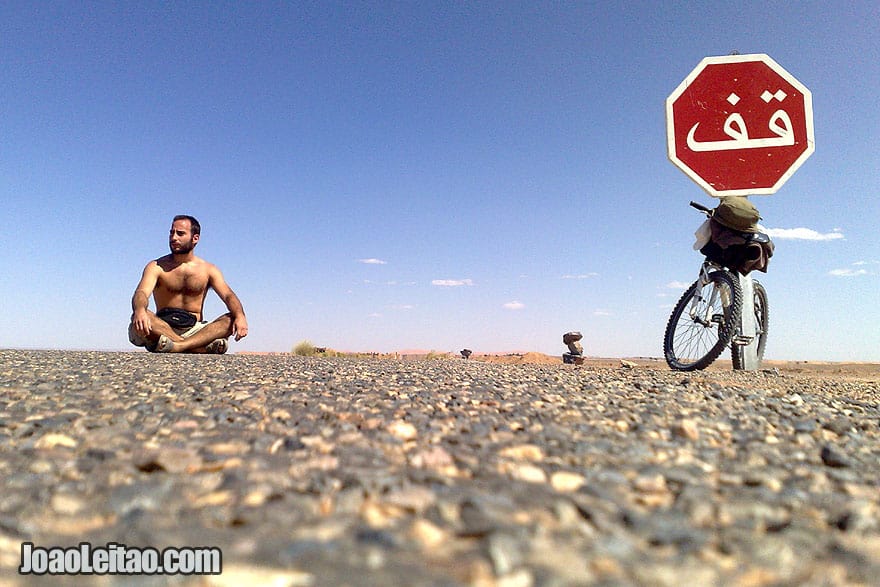 This trip is not as easy as it seems, because it is very easy to dehydrate, get thirsty and tired. Exhaustion and fatigue strike fast. But the exoticism of travel is remarkable.
Traveling by mountain bike in the Sahara Desert, along with dunes and camels is a fantastic way to enjoy life while traveling independently in Morocco.
The reason for this page is to motivate you to discover the region where you live. Usually, we have so many nice places around our home, that we can just go and enjoy traveling with a bicycle – relaxing and enjoying life.
Around the same date in 2008, I made another trip deeper into the wilderness, but with a moped. It was my unbelievable Motorcycle Adventure In Sahara Desert.
NOTE: these pictures were taken with my old cell phone so don't expect the best quality.
---
Map and Itinerary
---
---
Section 1 – Erfoud to Carrière de fossiles
---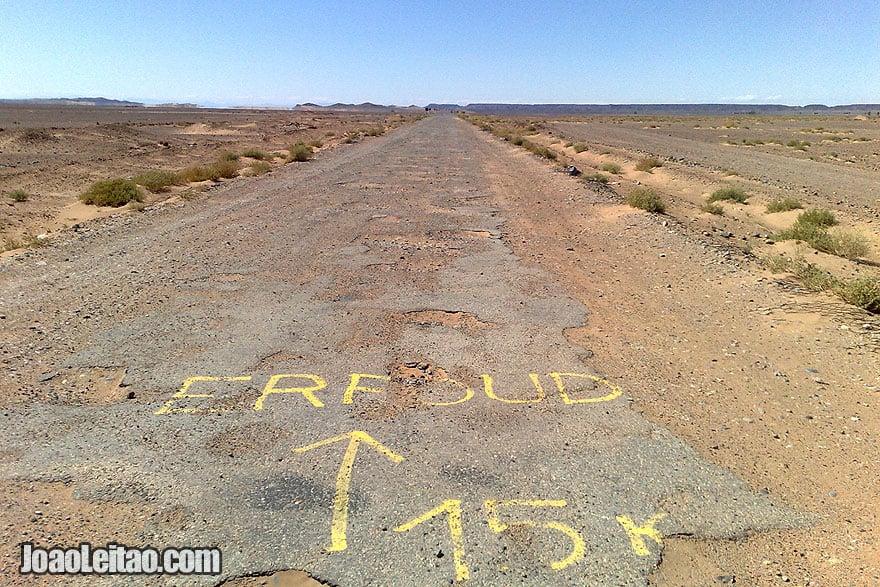 Approximately 15 km of asphalt until reaching Erfoud's "Carrière de Fossiles" – one of the most famous Morocco's fossil beds. This segment of the road is very beautiful because it mixes red color rocky mountains and sand. Erfoud is famous for its many marine fossil quarries because they contain fossilized colonies of invertebrate mollusks of incredible diversity. More than 500 million years ago in the Paleozoic era, the sea covered much of the globe including Morocco and the region of Erfoud.
---
Section 2 – Carrière de fossiles to Derkaoua
---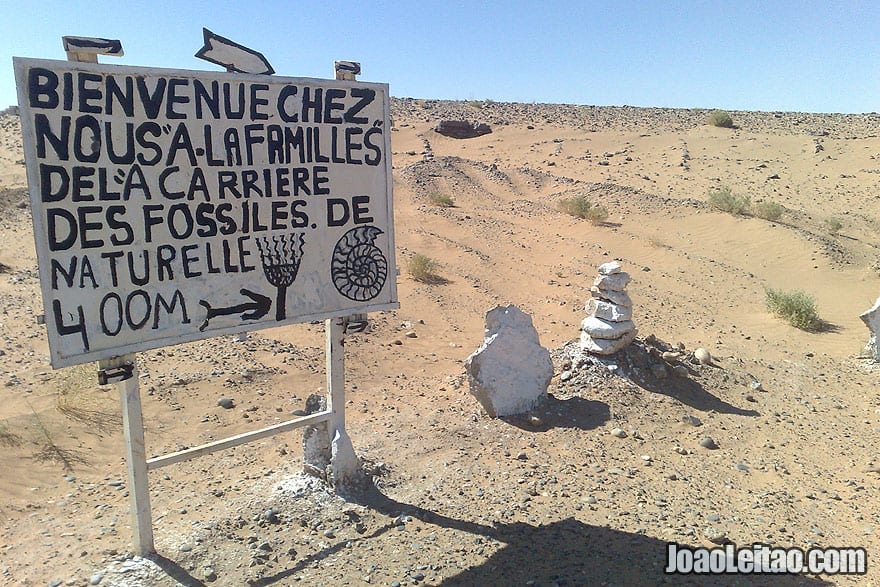 ---
Section 3 – Derkaoua to Erg Chebbi Dunes
---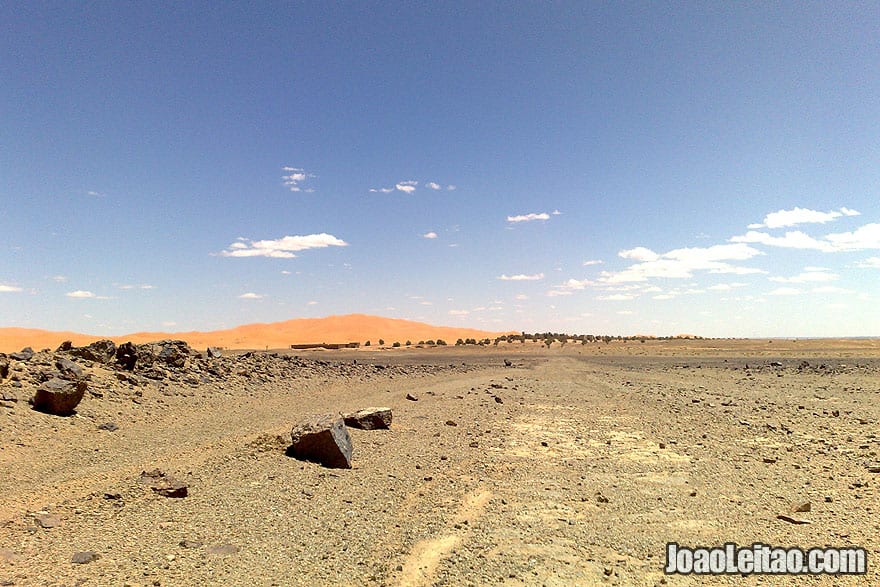 ---
Desert Biking in Morocco
---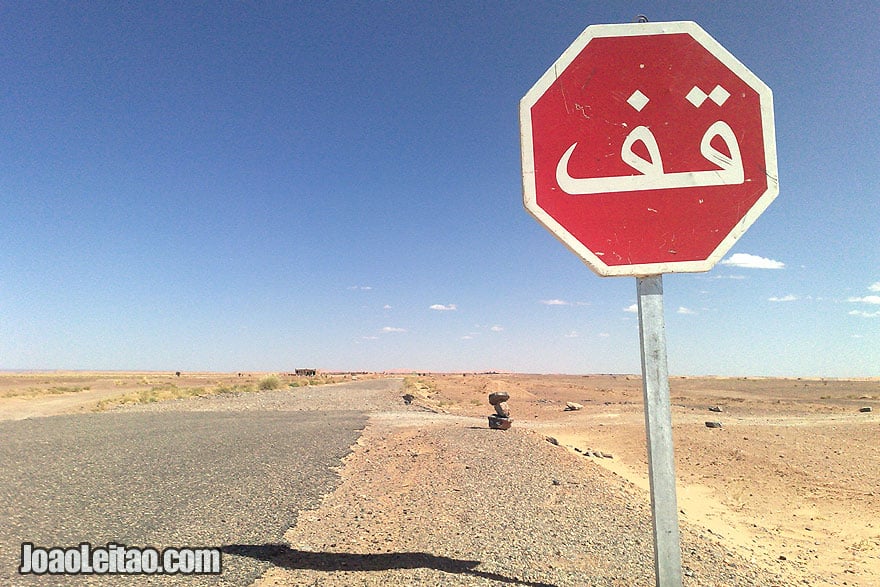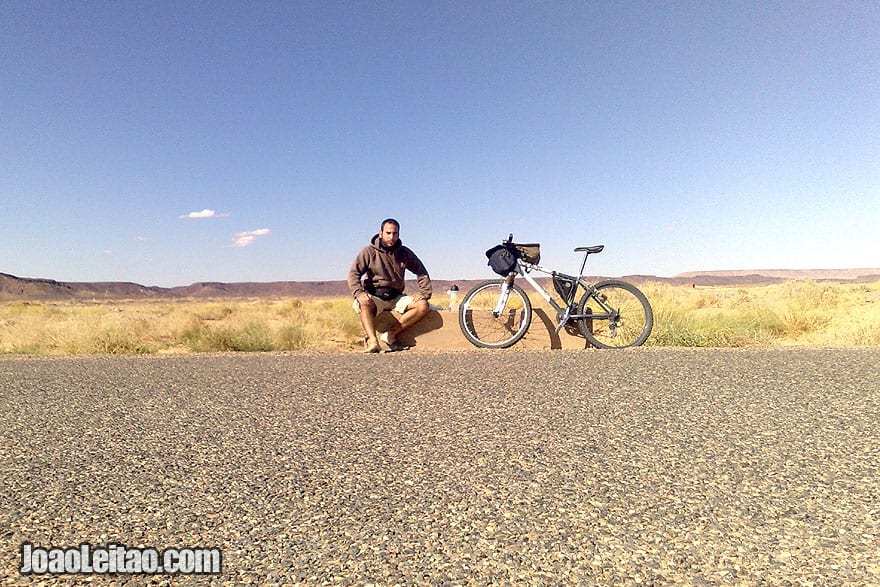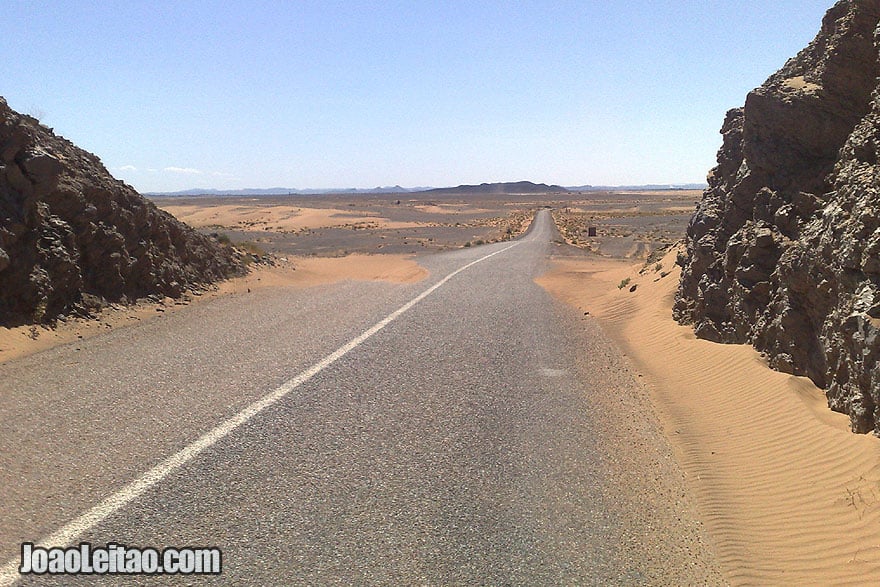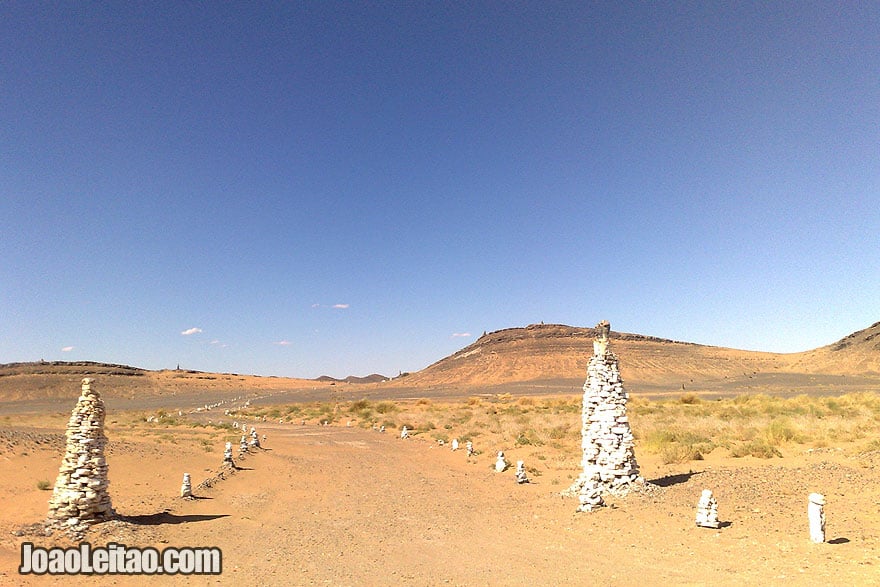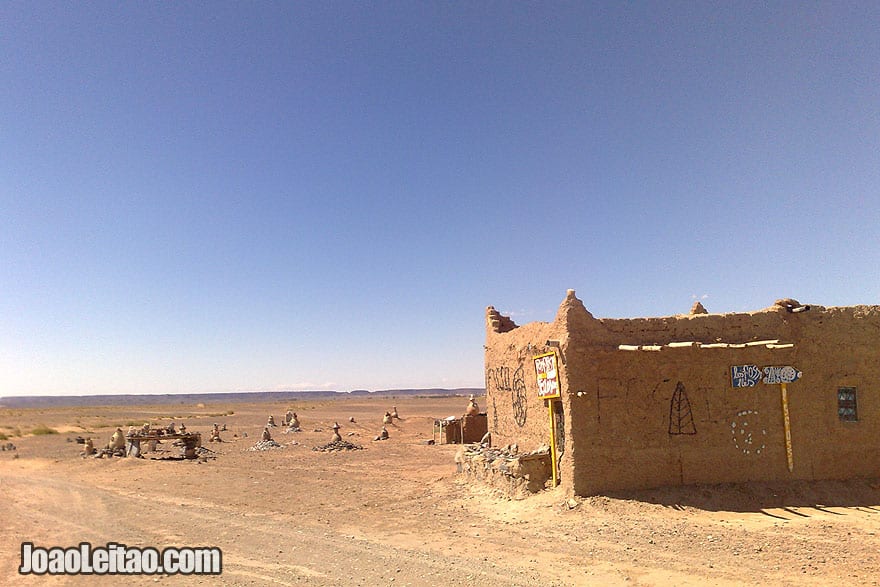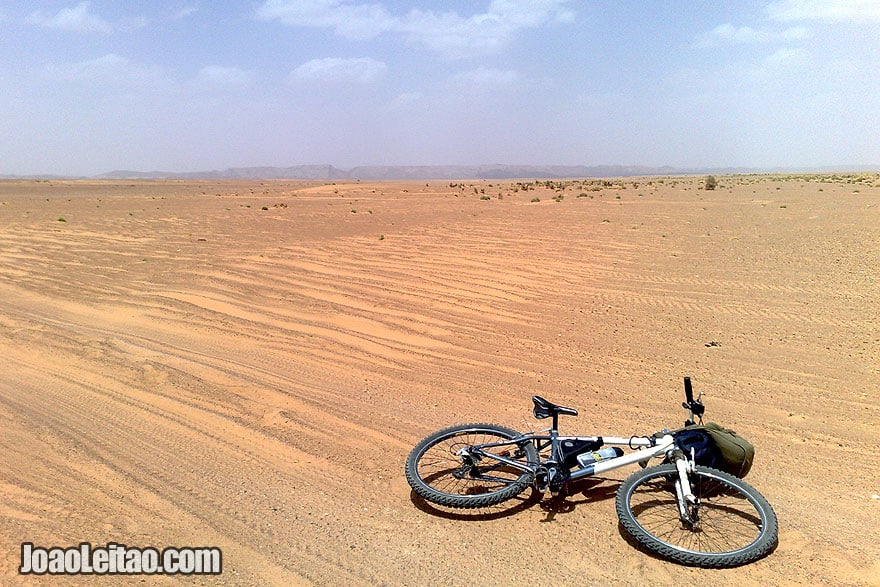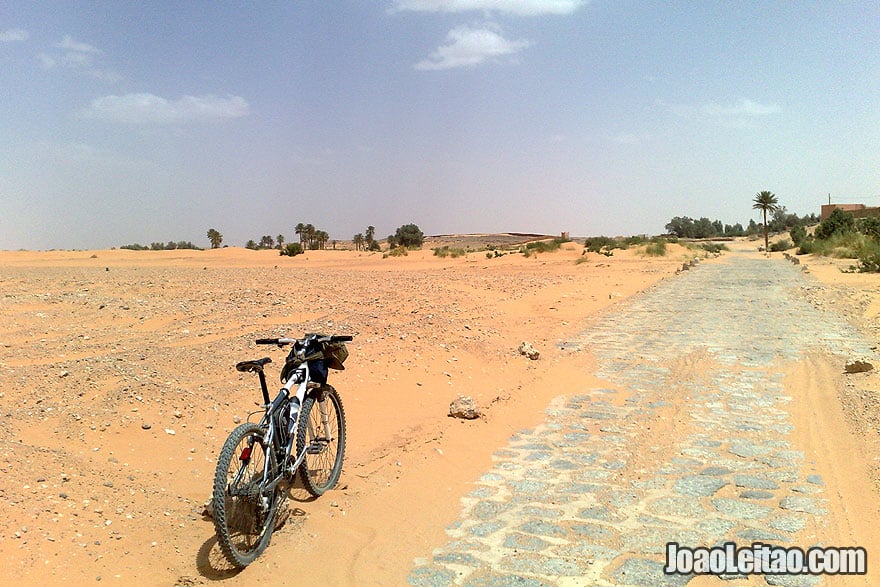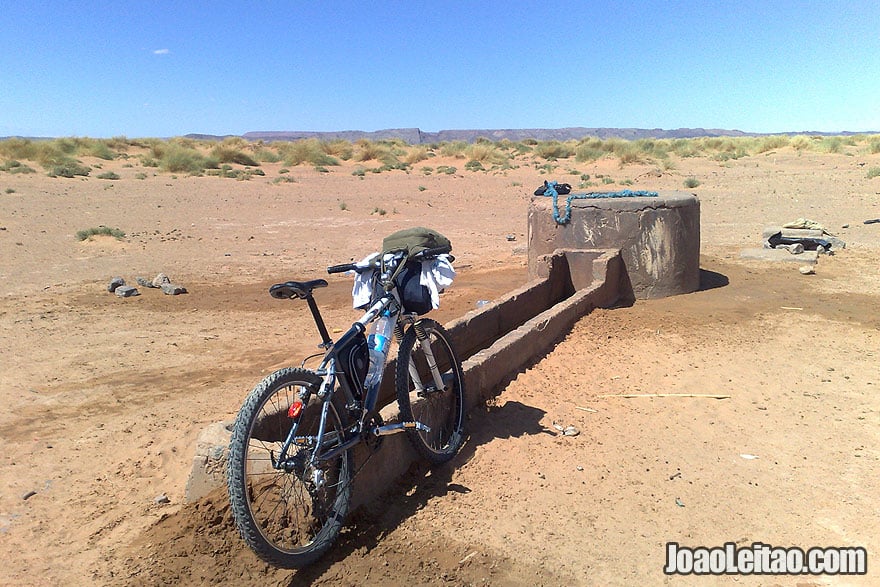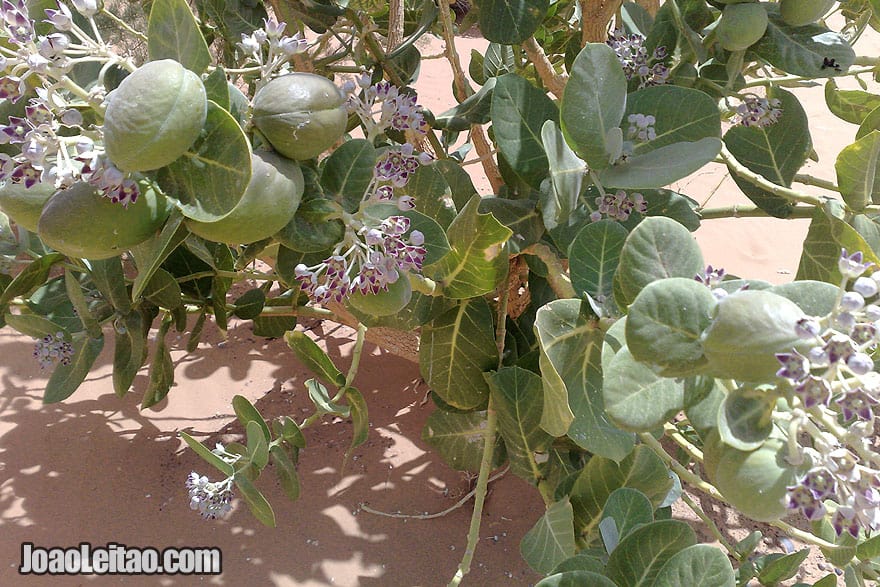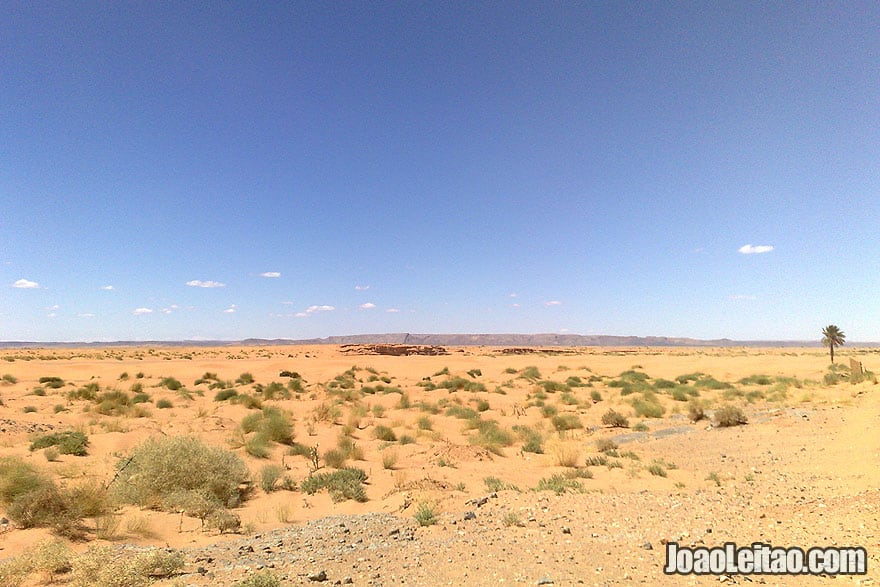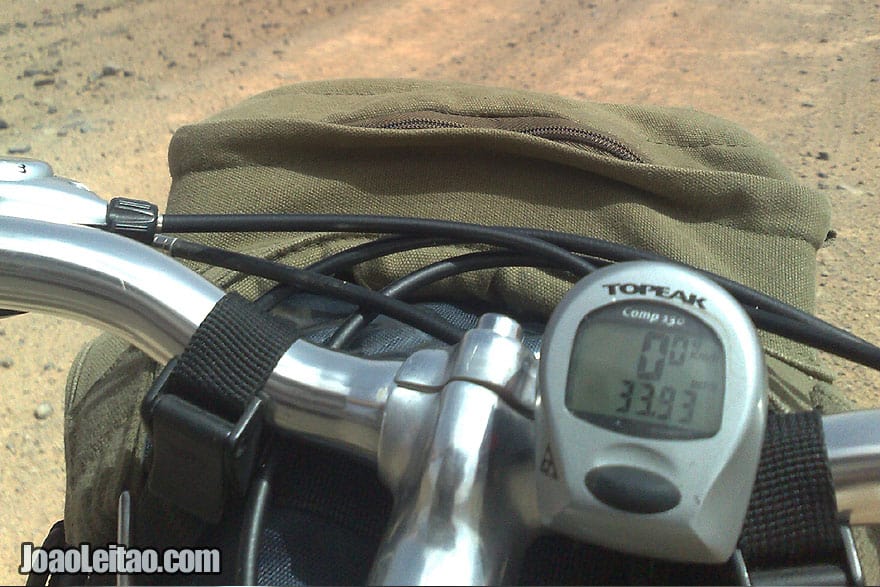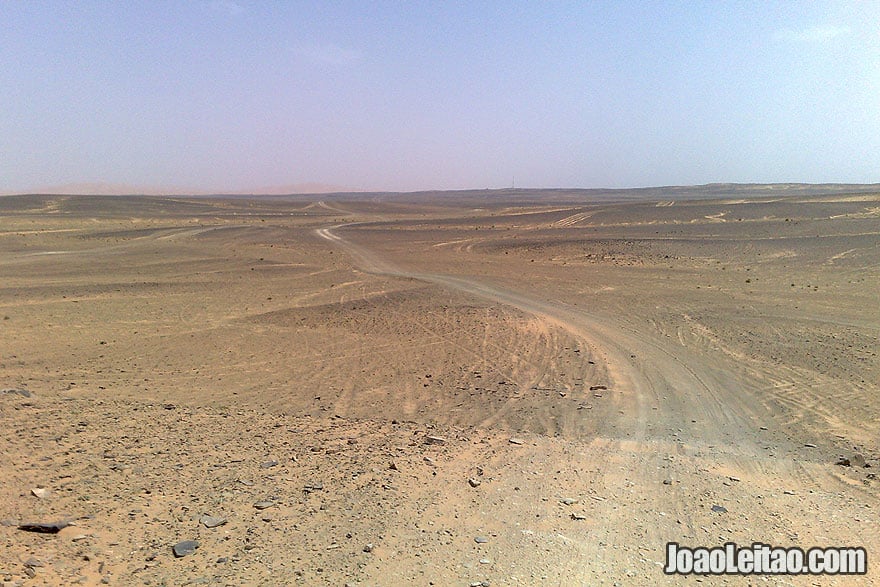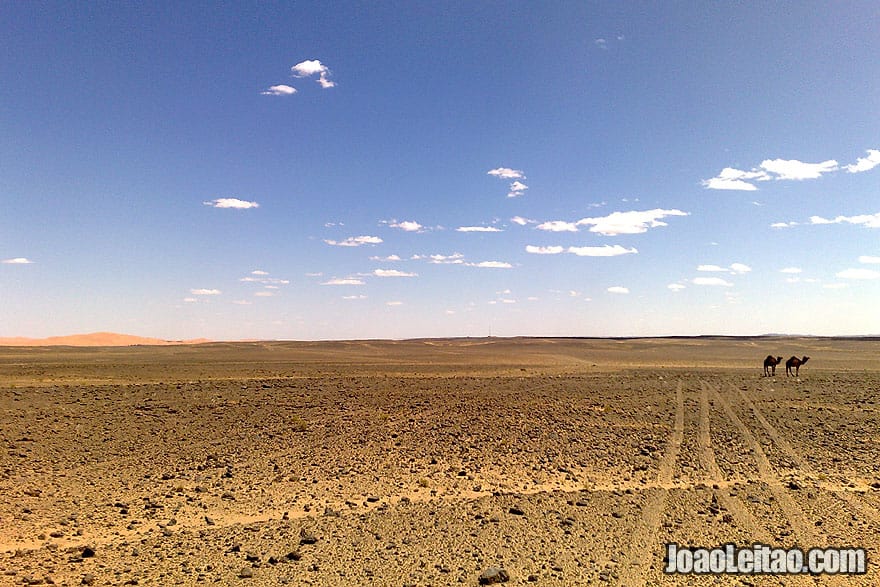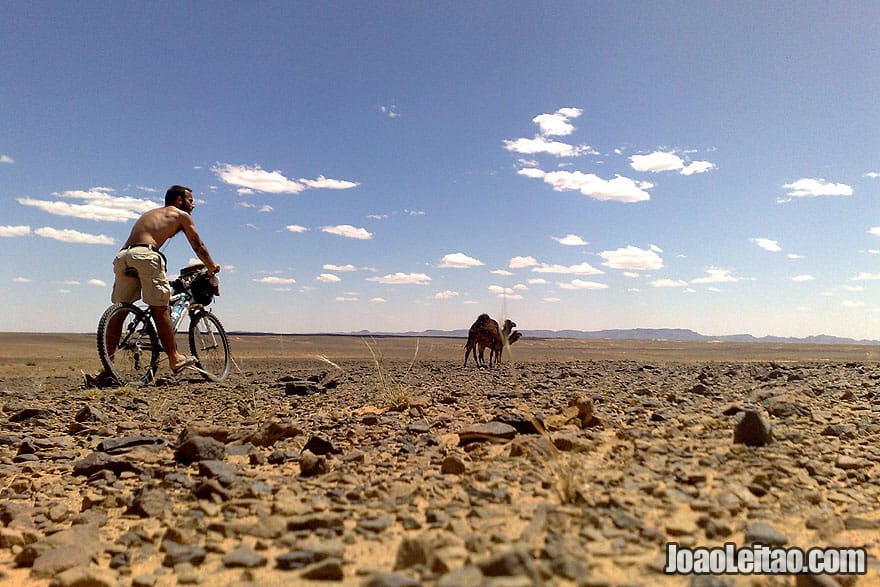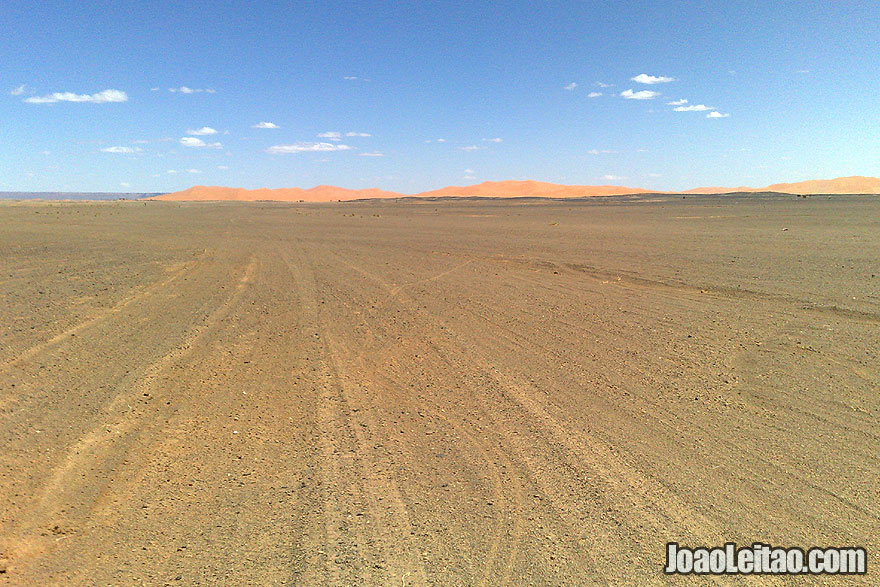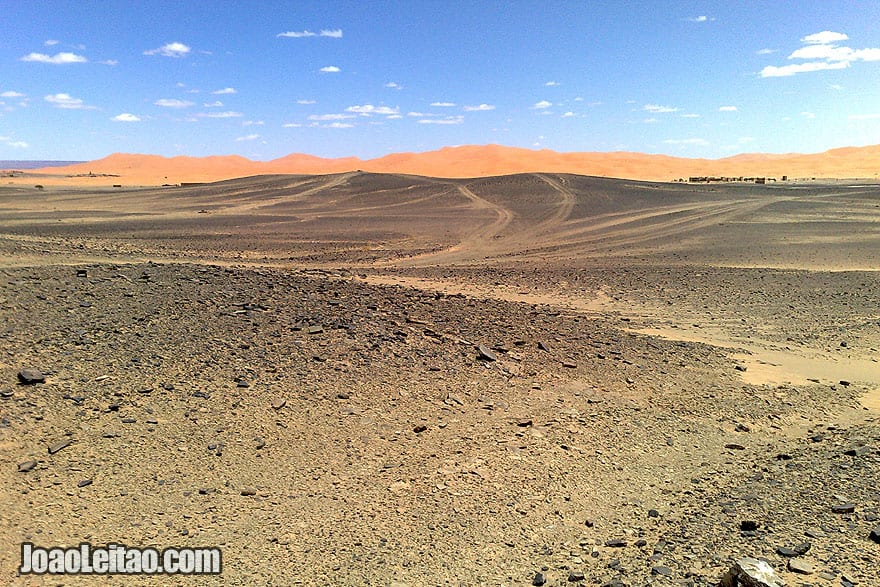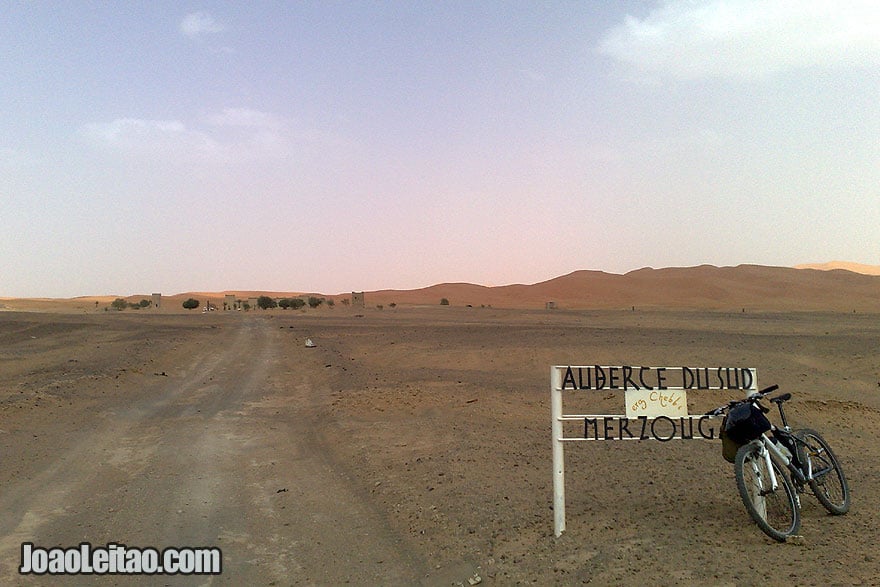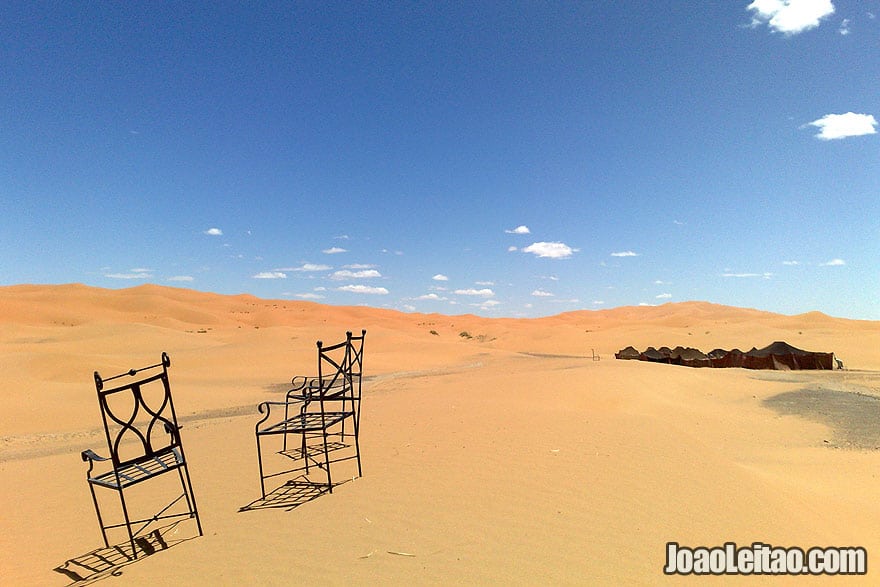 Read my page: Mind-blowing Sahara Desert Hotel