Visit Half Moon Island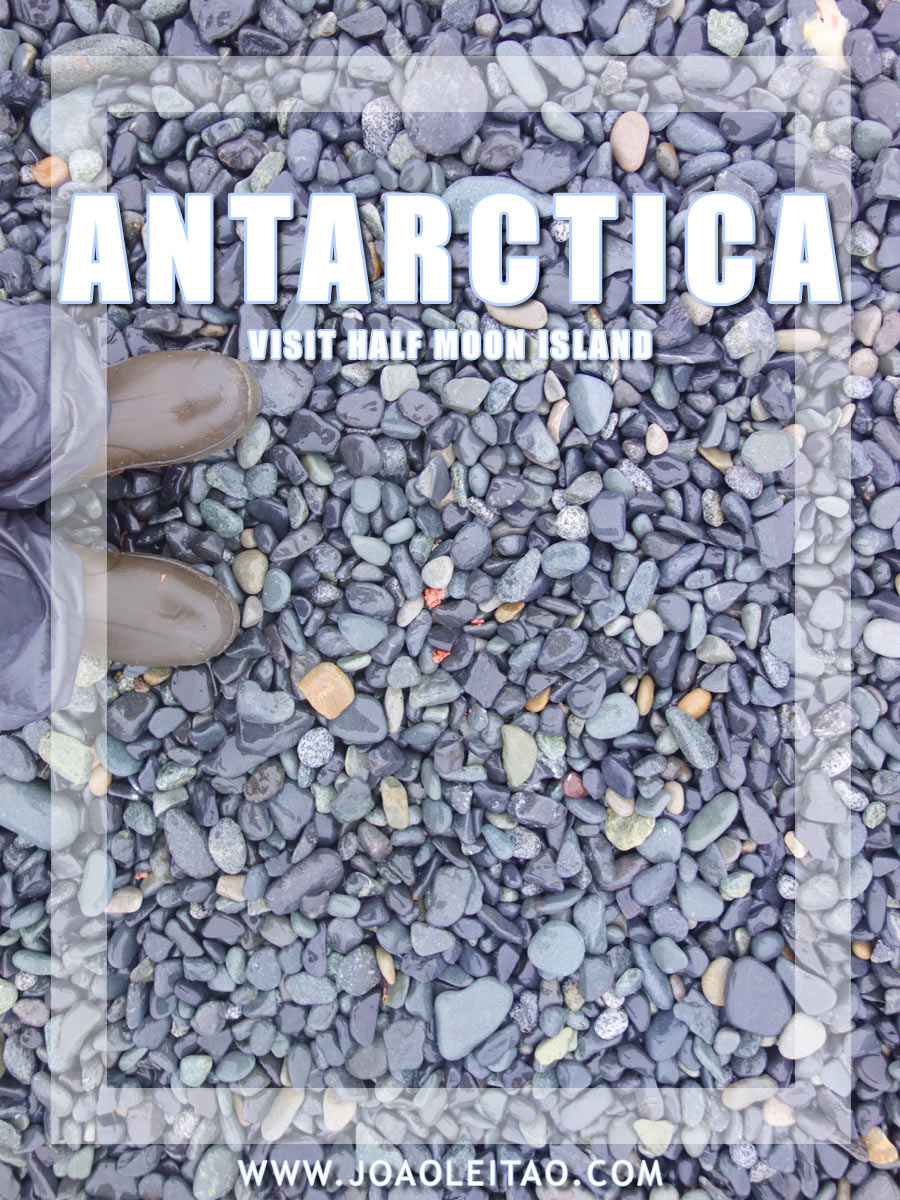 It was dark and foggy in Antarctica.
My descent towards the south end of Half Moon Island was disagreeably damp, musty and cold, but yet it captivated me from the first moment.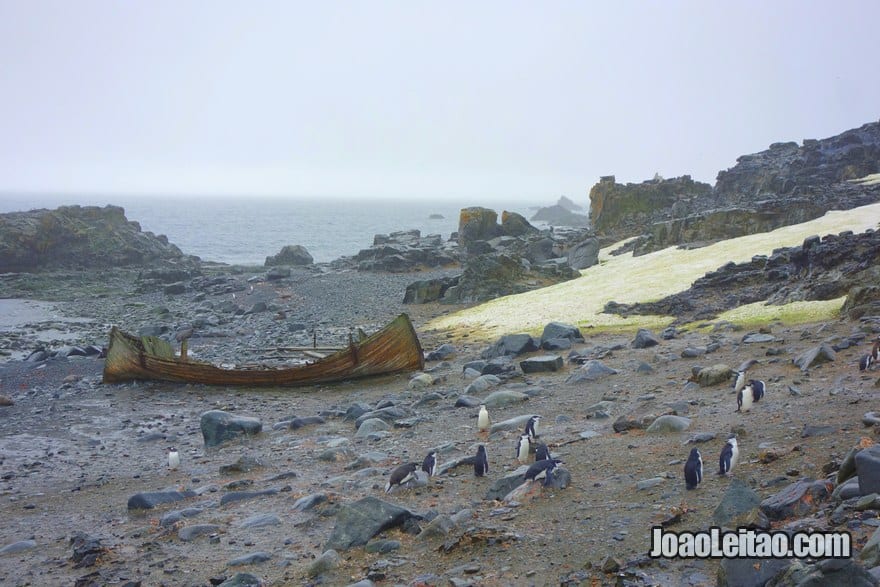 Half Moon Island
At first glance I noticed the wreck of an old Norwegian wooden whaling boat, thousands of penguins and a few dozen Antarctic fur seals on the shore.
If I could describe this place in a few words, I would say that Half Moon is an Antarctic island below of 60° South, covered by ice and populated by thousands of penguins. The sinister dark rocky mountains gave me an apocalyptic sight of this extremely remote destination.
Half Moon Island – in the South Shetland Islands, has various types of rare plants and an important colony of Chinstrap penguins, Gentoo penguins and many Antarctic fur seals can also be seen.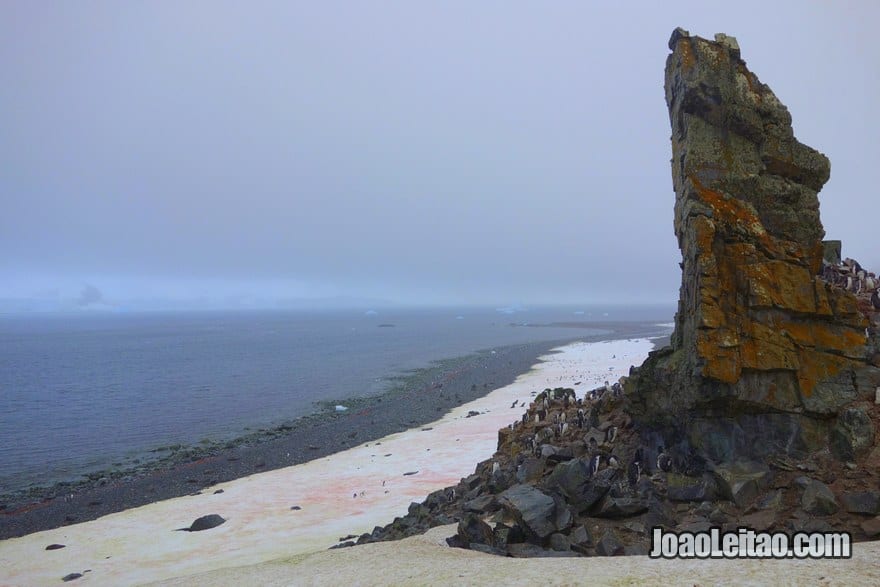 Gentoo penguins are long-tailed, with a bright orange bill and a white stripe on the top of the head. Chinstraps penguins are short-tailed, with the inner sides of their flippers colored in white. Their most distinct characteristic is the narrow black stripe under their heads.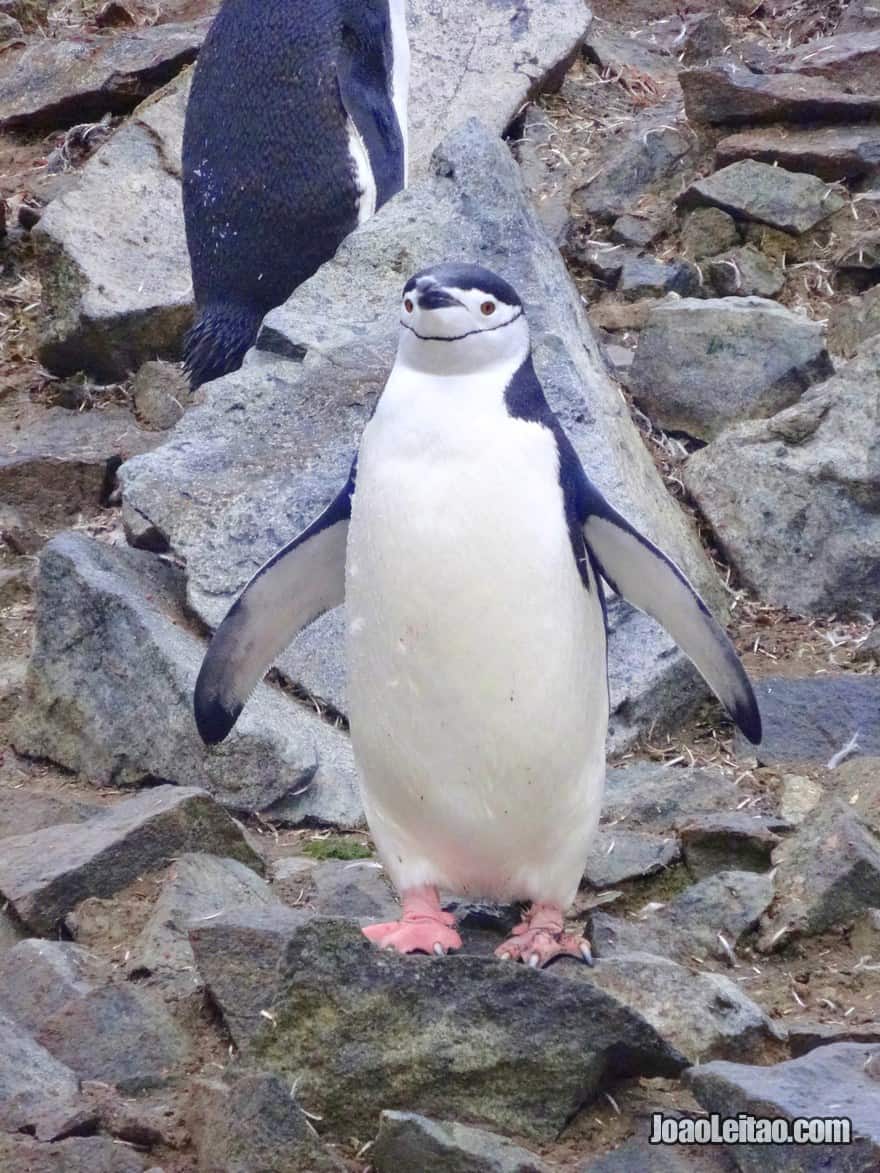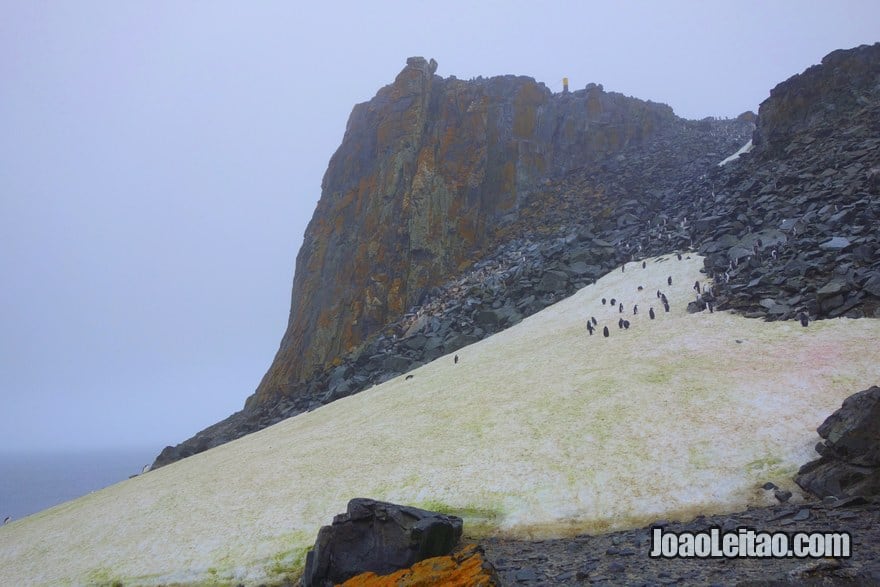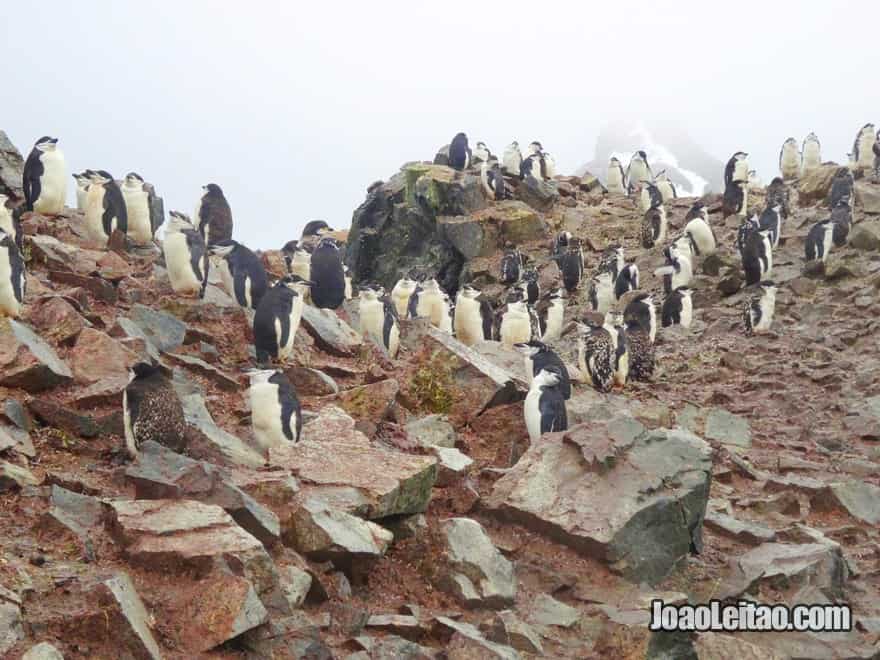 Video of Gentoo Penguins and Fur Seals in Half Moon Island
Fantastic coastal landscapes along with the noise of the wildlife…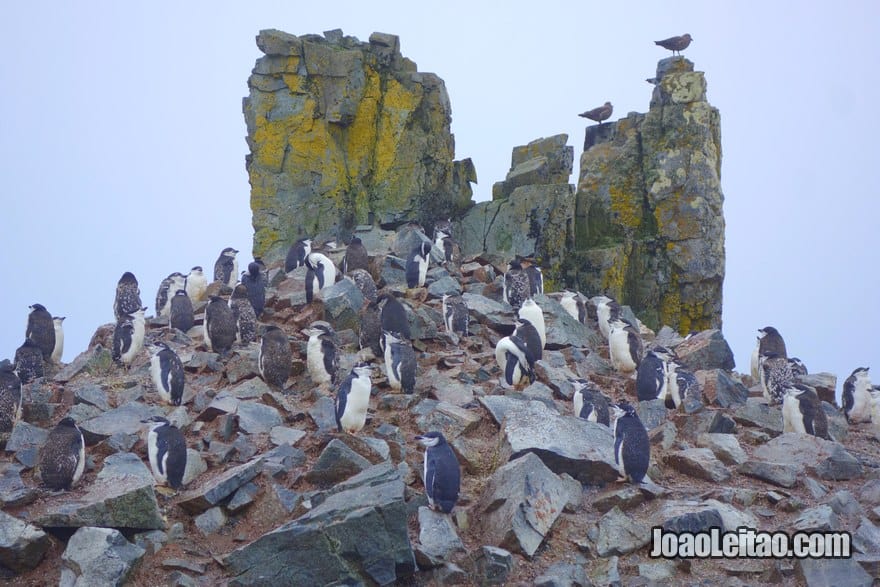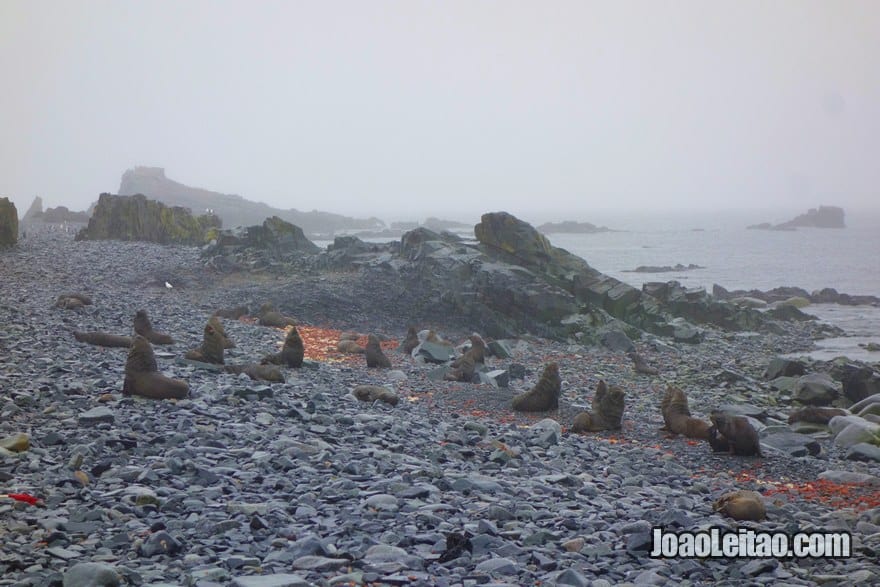 To visit Half Moon Island is relatively easy, and I did a 5 km / 3 miles trekking from one side of the island to the other. I distinctly remember the loud penguin colony and the vivacious fur seals. Penguins are extremely curious, and many come in your direction to get a better glimpse.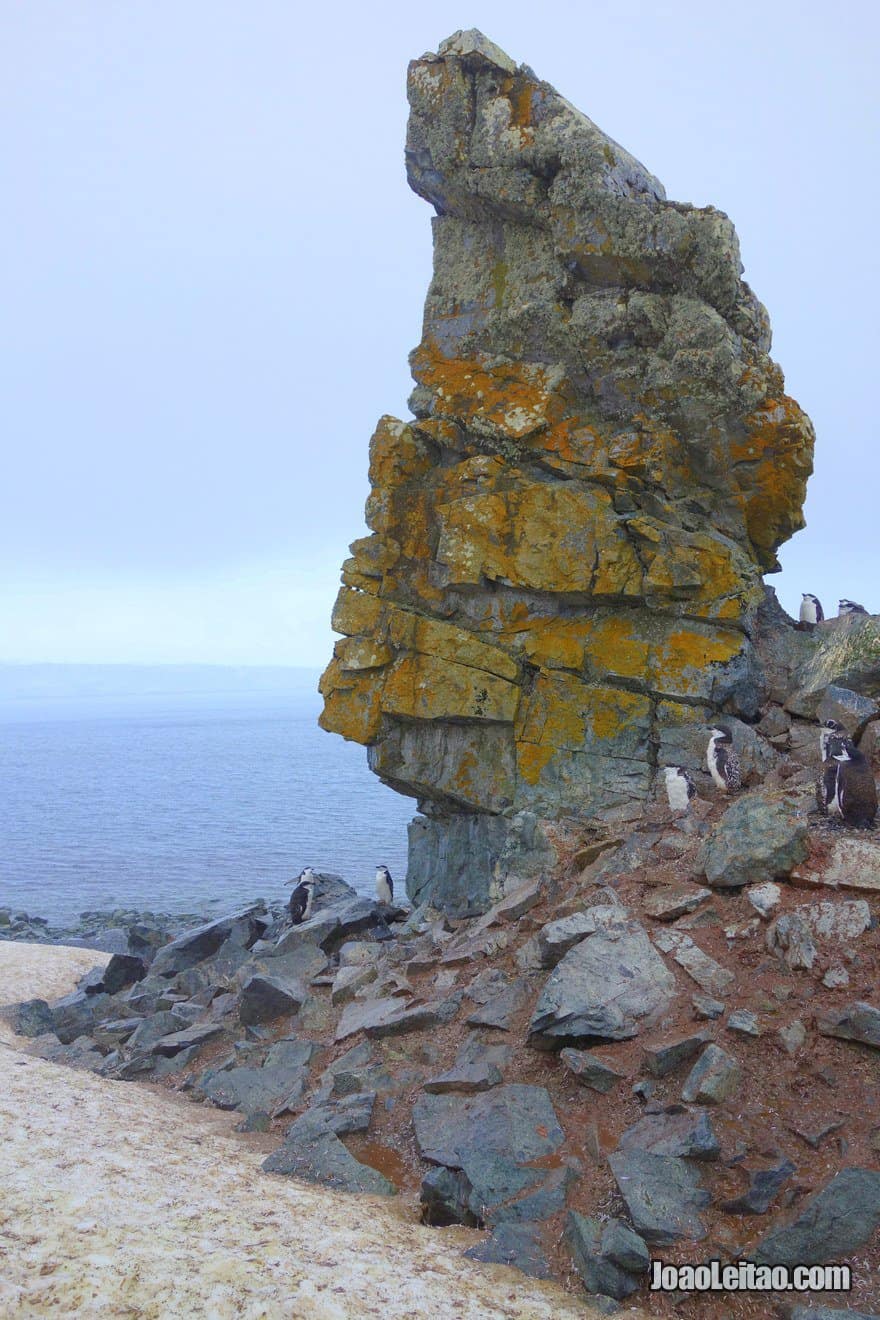 Apart from the impressive vistas and 3000 pairs of penguins, there's not much to see on the island, but it's totally worth visiting to enjoy this sinister forsaken place in Antarctica.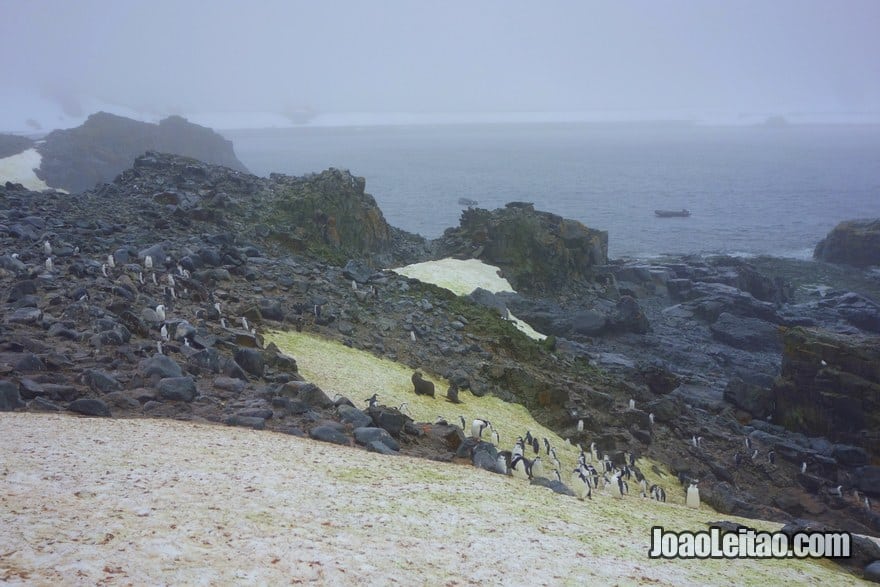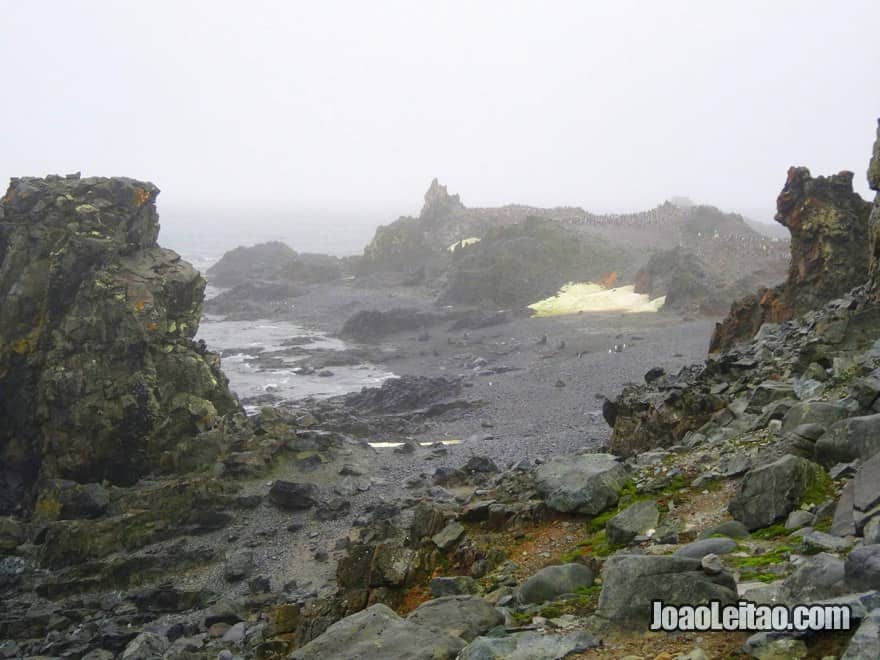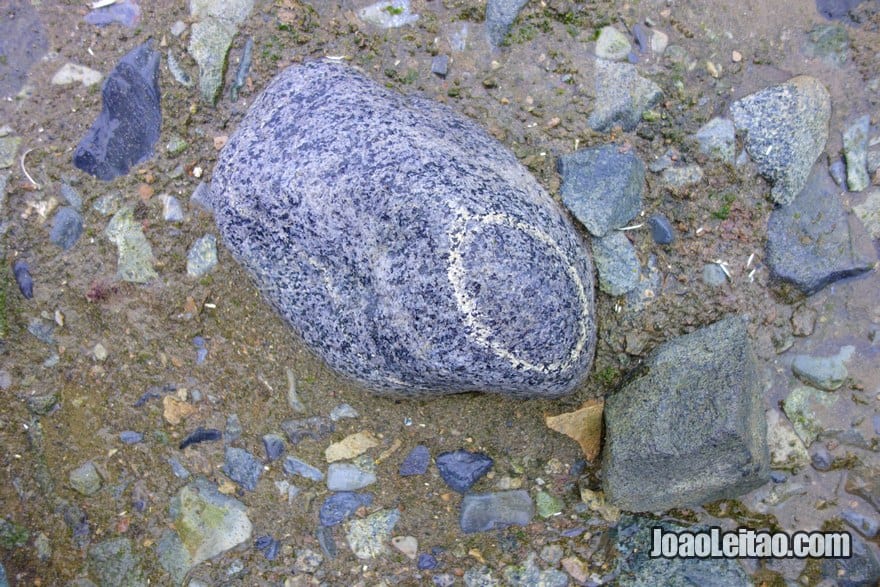 I traveled along the Antarctic Peninsula and the South Shetland Islands during 15 days, leaving the Argentine city of Ushuaia across the Drake Passage, down to 68° South in Stonington Island, beyond the Antarctic Circle.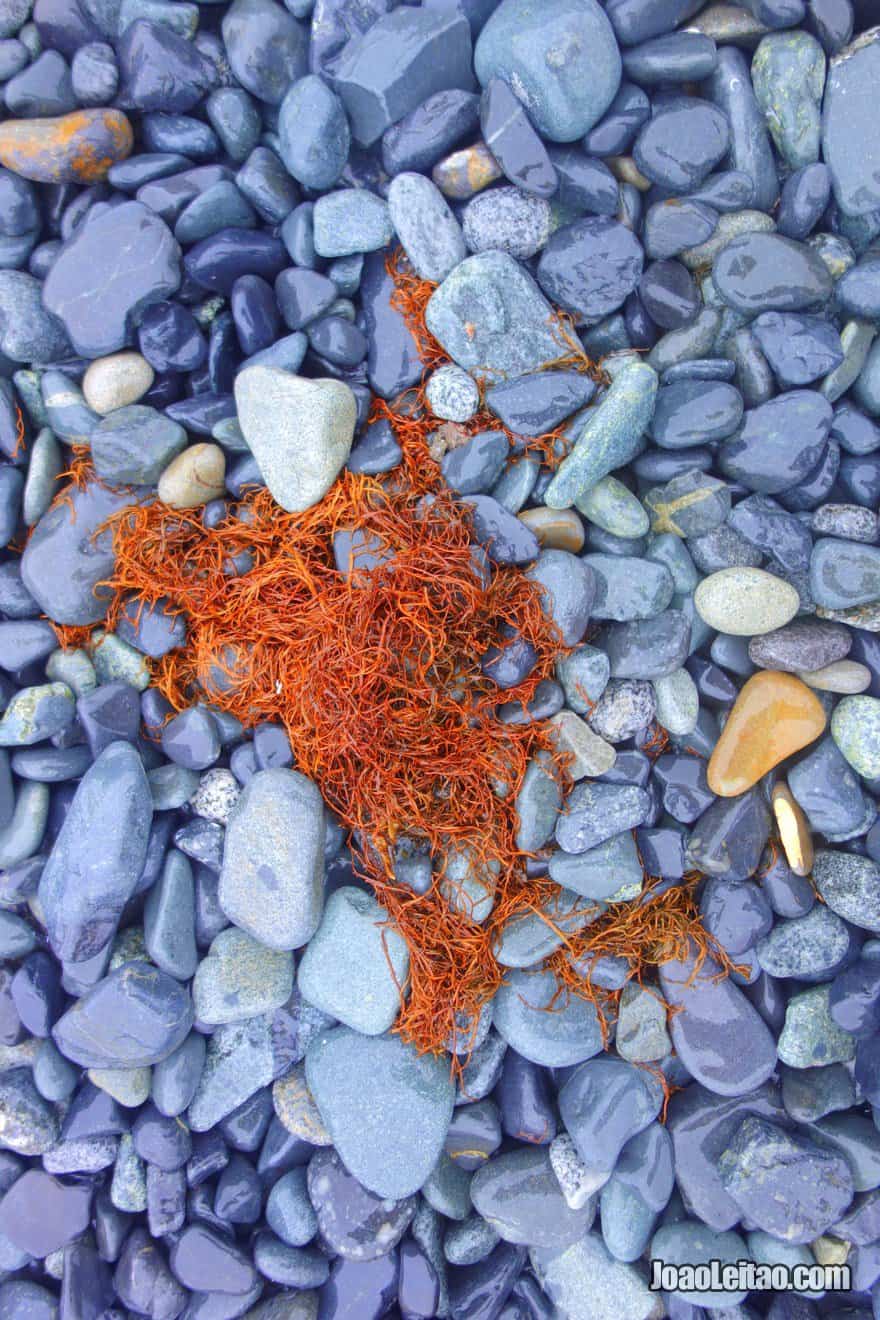 A trip to Antarctica can be made on board of a cruise ship usually departing from Tierra del Fuego in Argentina. In the southernmost city in the world – Ushuaia – you can embark on a once in a lifetime expedition.
The best time to take a cruise to Antarctica is during the Antarctic summer months, i.e., during the months of December, January, and February. Before or after these dates it is a little out of season to have good weather and see many animals.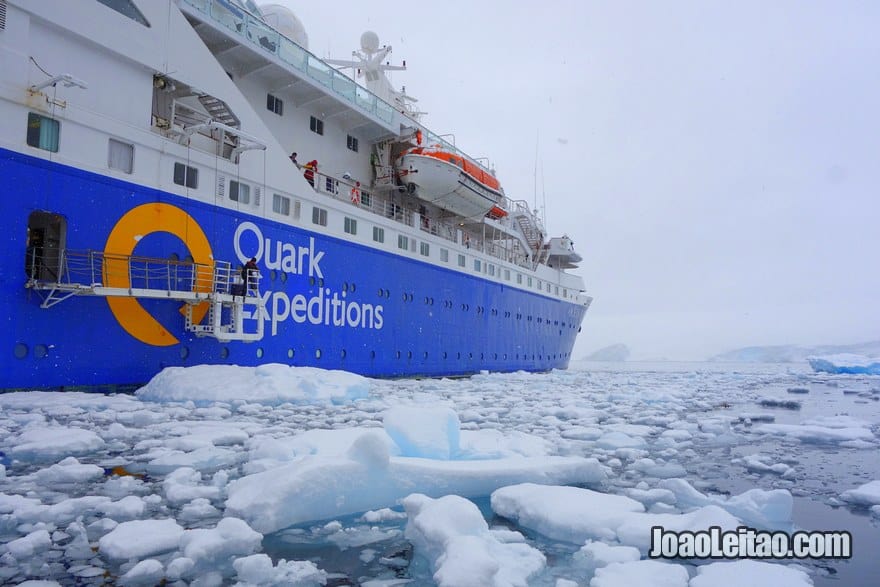 I stayed about two weeks in Ushuaia until I finally got a good deal on a last minute cruise to Antarctica. It was worth the waiting and the time spent visiting tour companies offices around the city.