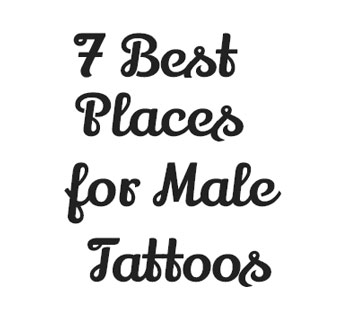 It is fairly easy for women to choose a place for tattoo, as good ink can look cute on them anywhere.
With guys, on the other hand, the case is far more complicated.
What you want from a tattoo is to draw attention to your body part. You want to show it off and wear it proudly.
For instance, unlike women who look great with hip or lower back tattoo, it might be not the best choice for men to make a tattoo.
One more thing. Tattoos look the best on well-defined muscles, so you might consider few visits in a gym before inking.
Here are the best ever places for a man to make presentable and sexy tattoo.
1. Back Tattoo Design Ideas
That is very classy men tattoo place. There is many variation of back tattoo designs. Depending on your design you can place the tattoo between shoulder blades, tattoo across the back, tattoo across the shoulders or tattoo it in the middle of the back.
It will be easy to cover if you need to look more formal at work. It look sexy and masculine. Back gives enough space for very big tattoo ideas, images, tribal, crazy symmetrical and unsymmetrical tattoo ideas.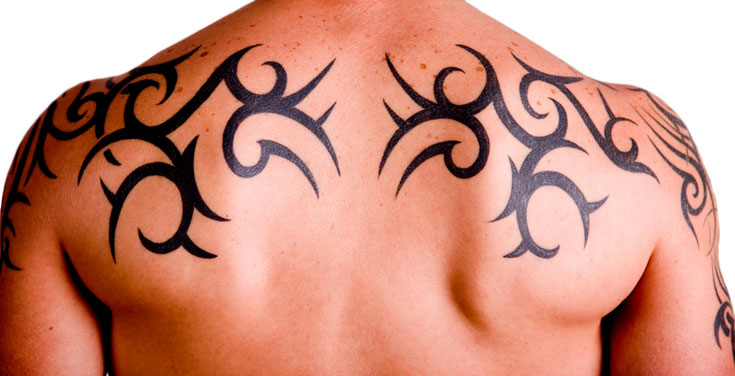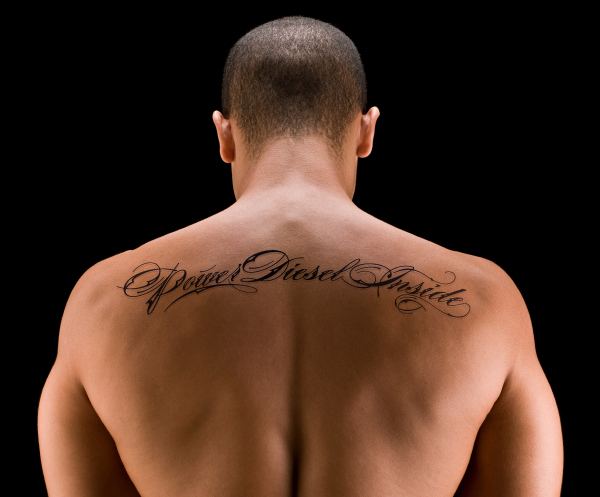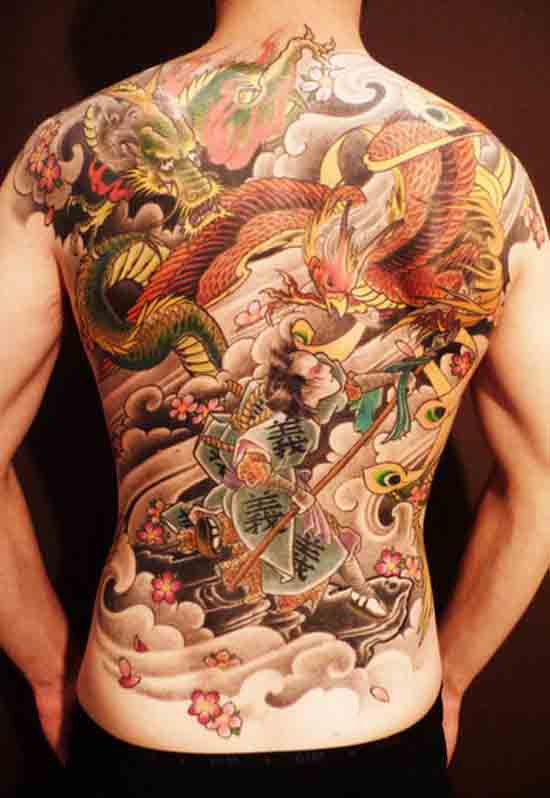 2. Shoulder Tattoo Design Ideas
Number 1 place for men tattoo. Almost each single celebrity star have his shoulder inked with tattoos. Shoulder tattoos are very stylish, expressing its owner personality and giving this tough guy look. Shoulder tattoo is very often combine with chest tattoo and bicep tattoo creating one big design. Among some most popular design ideas for shoulder tattoos are tribal tattoo. Tough and sensitive in the same time. But any design idea will do, from single symbol to names to curling Chinese dragon.
Shoulder is the most perfect spot for tattoo if you want to express something important for you, like a name, patriot symbol, flag.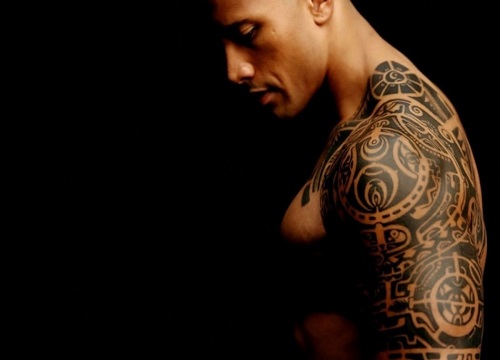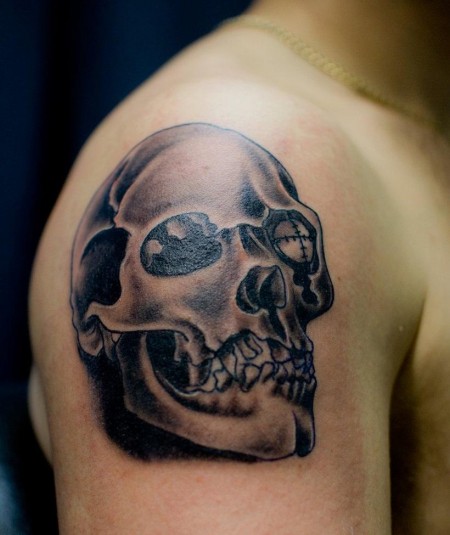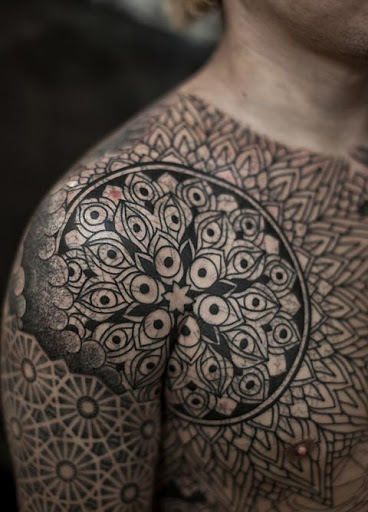 3. Bicep / Arm Tattoo Design Ideas
Just flex it and show the world your message! Can you think of better place for tattoo? Possible to hide if needed, not very painful and so so sexy.
Together with shoulder tattoos, the most popular place for men to get a tattoo.
Tribal tattoo designs are again the most popular here. But spot is perfect for scripts and quotes too, as well as names and inspirational phrases. Growing in popularity now is tattooing inner bicep and indeed the effect is amazing!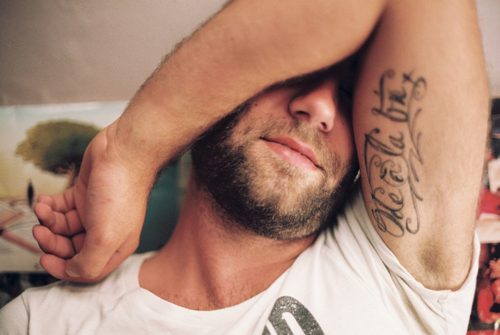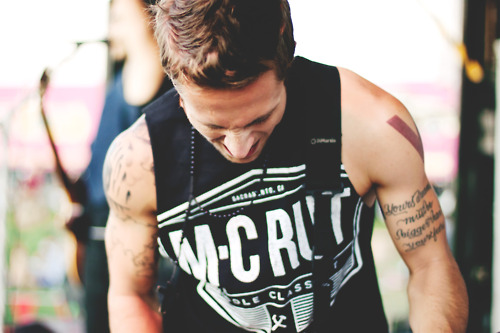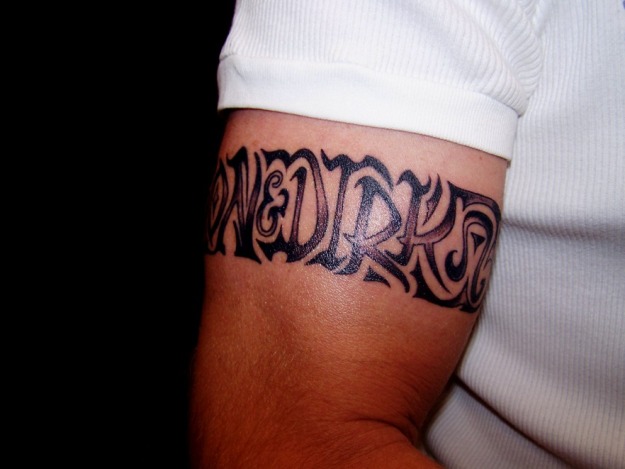 4. Chest Tattoo Design Ideas
Chest is one of the most attractive part of men's body. If you want to get really tough look choose one of the chest tattoos ideas. To also show your sensitive side go for some tribal, which are known to be a special tattoo design. Placement is broad enough to get some big design or imprinted picture.
Scripts inked across collar bone are on top recently and are adore by celebrities around the globe, as they stay subtle are attractive.