Visit Yemen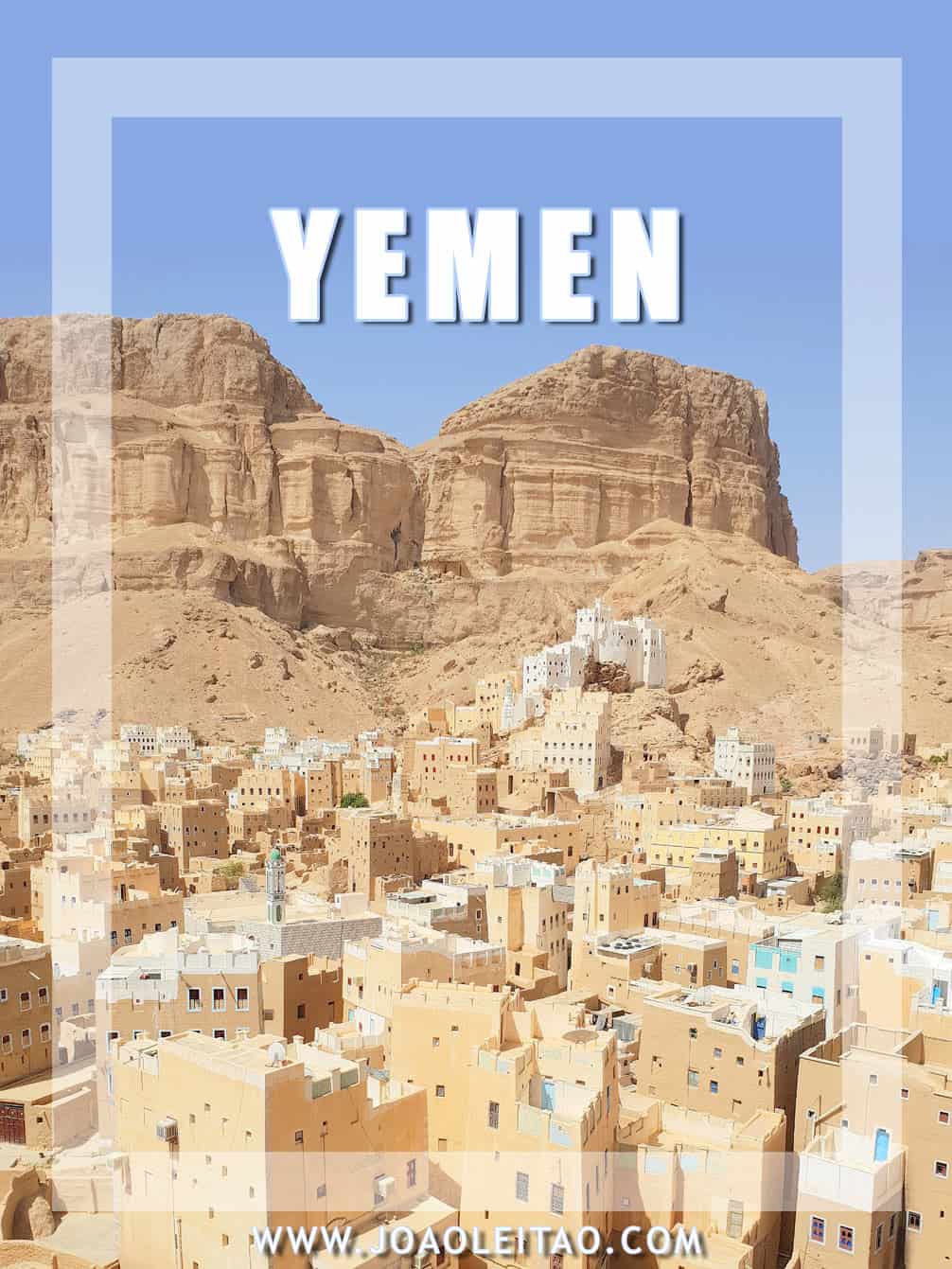 Welcome to my page where I write detailed information on how to visit Yemen. In addition, I will focus on the places I've been so that you have a quick notion of what to see in Yemen.
I will share with you my one-week trip to Yemen across some of the most amazing places in the country. This Middle Eastern nation combines some charming destinations with very welcoming people.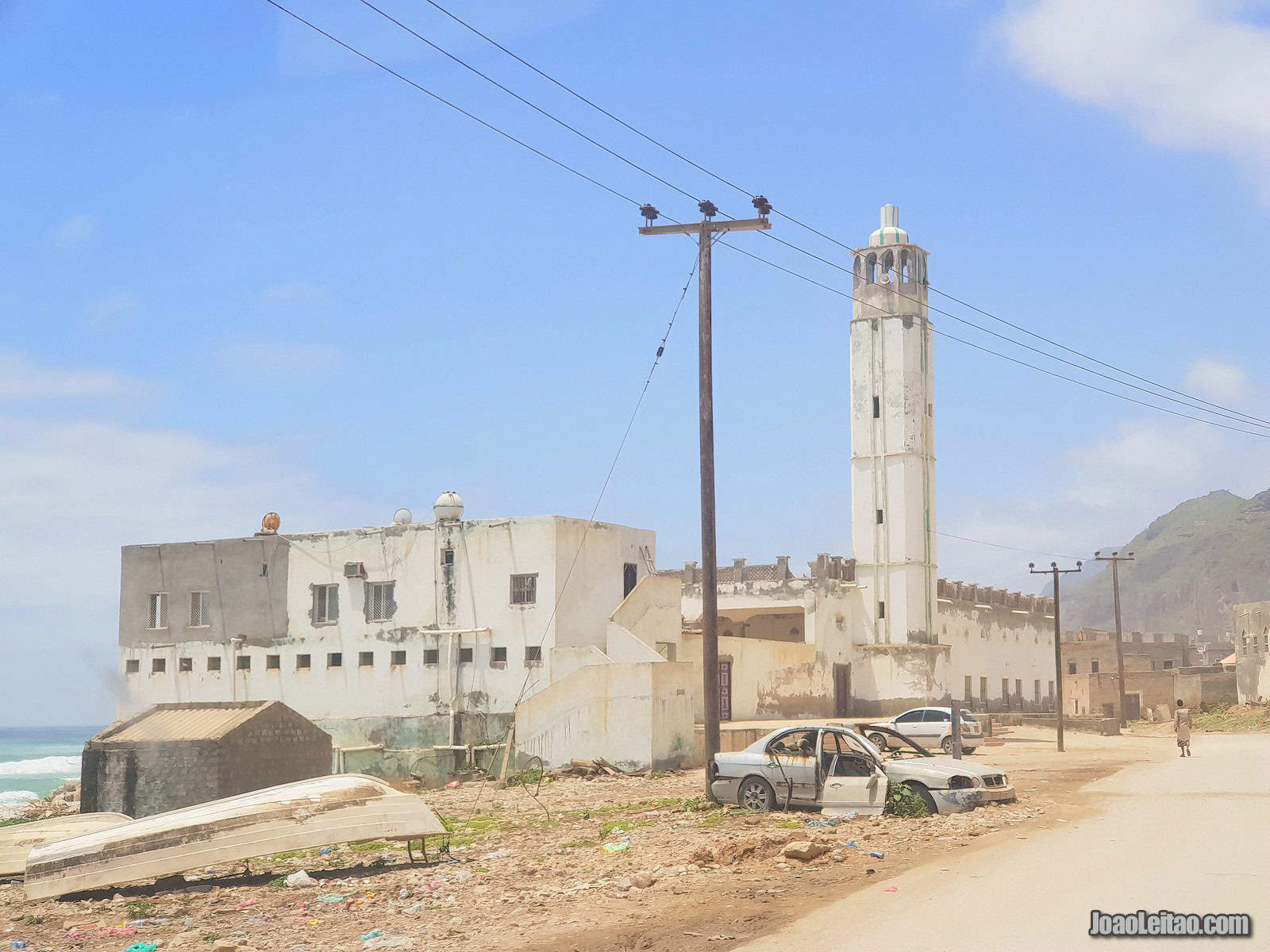 For the last couple of years, Yemen comes on the news for the unfortunate situation of being in civil war. The country has since been torn by conflict, famine, and flourishing terrorism.
Although some regions have been continuously under heavy fighting, Yemen still has some places travelers can go with minimum risk.
On this page, I will review my trip to Yemen with detailed practical information. I will share with you personal insights on what to expect if you ever decide to visit Yemen.
One of my bucket list first items is to visit Sanaa, the capital of Yemen. Unfortunately, during the time I was able to visit Yemen (September 2018), this was not possible due to security reasons.
My daily itinerary in Yemen – 2000KM
Poznan to Salalah: via Warsaw » Doha
Salalah to Shihr: via Sarfait border crossing » Jodab » Damghut » Al Ghaydah » Haswayn Dunes » Ras Lqab
Shisr to Haed Aljazil: via Al Mishqaah » Taulabah » Hufah » Haid Al Jazil
Haed Aljazil to Seyun: via Qarn Majid » Sif » Al Hajarayn » Al Mashhad » Al Ghaybun » Shibam
Seyun – Seyun: via Qabr Ahmad Al Habashi » Tarim
Seyun to Rumah: via Hisn Al'Ud
Rumah to Salalah: via Al-Mazyunah border crossing
Salalah to Poznan: via Doha » Warsaw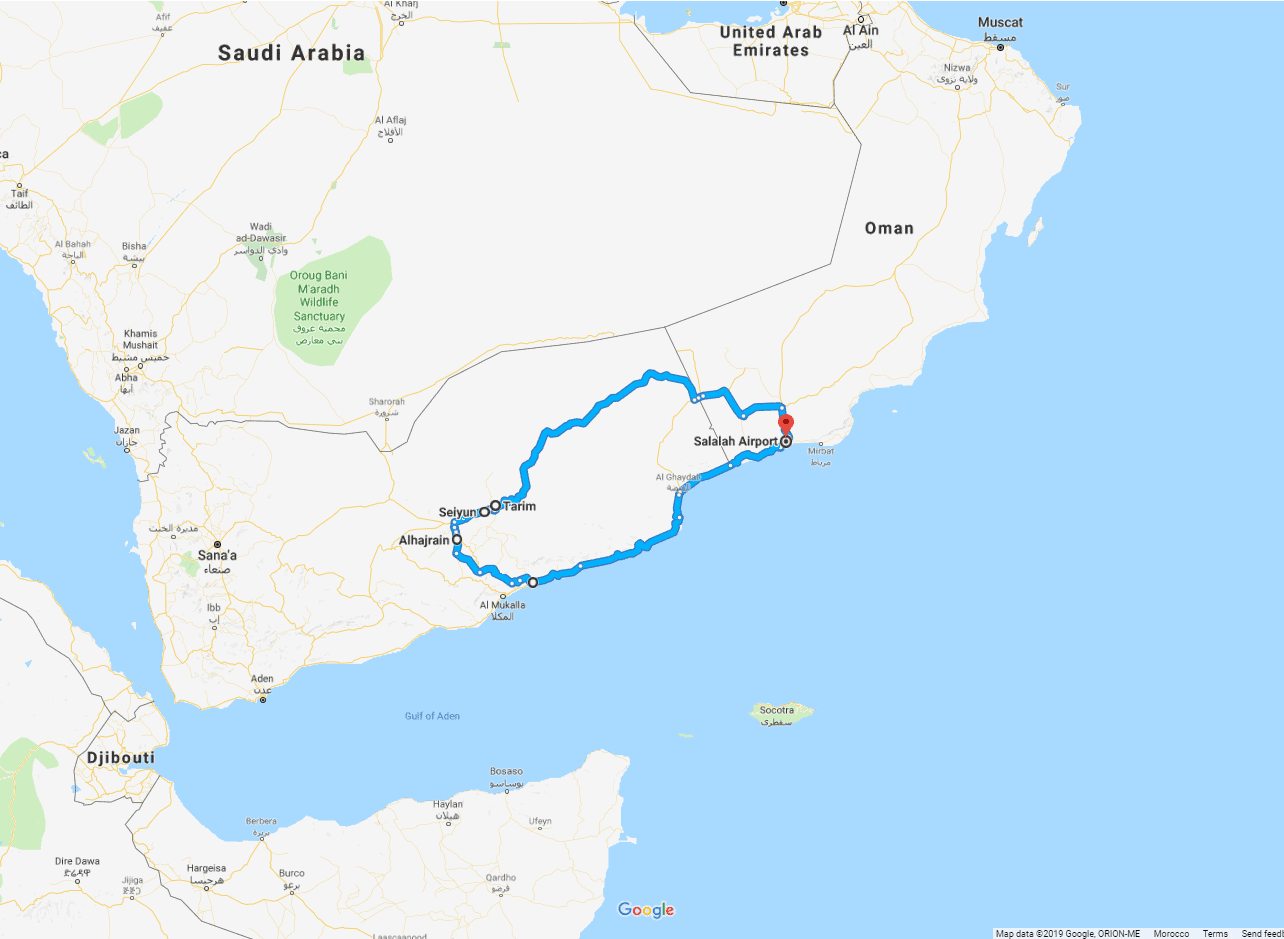 Why Visit Yemen?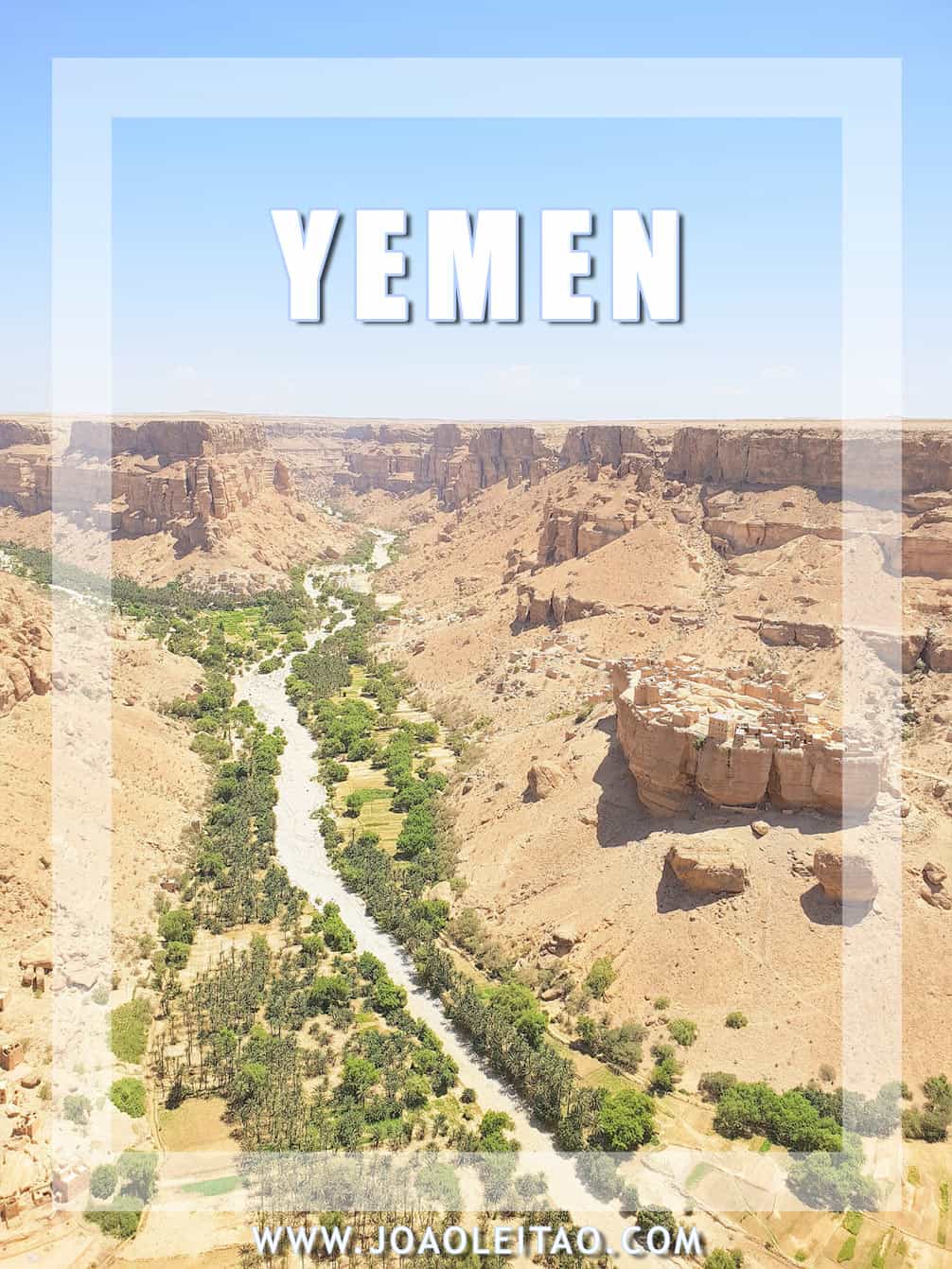 Each traveler has its own goals and travel preferences. For a long time, I was anxious to visit Yemen. Wandering how places such as Sanaa, Shibam, Socotra and Wadi Dawan would be like in reality.
Let me tell you how I came up with the idea to travel to Yemen, as I was not supposed to go there in the first place.
Summer was over, and I had just returned from a one-year van life trip across Central Asia and the Middle East.
While in Poland preparing to go back home in Ouarzazate, this travel to Yemen came up as a great opportunity. Something I couldn't refuse.
One day, I found some nice photos of Yemen on Ahmad Al-Shami Instagram account.
He explained to me that a certain guy called Abdulhameed Ghanima would arrange all the necessary procedures to visit Yemen. I kind of freaked out and quickly asked for the fixer's email and wrote him a quick message. Next thing I know, I bought myself a flight from Warsaw to Salalah (Oman) via Doha in a matter of two or three days.
Yemeni architecture
I'm sure that Yemeni architecture fascinates you as much as it fascinates me. Images of Sanaa and Shibam mud-brick cities look like from another planet, and its exotic beauty is unique in the whole world.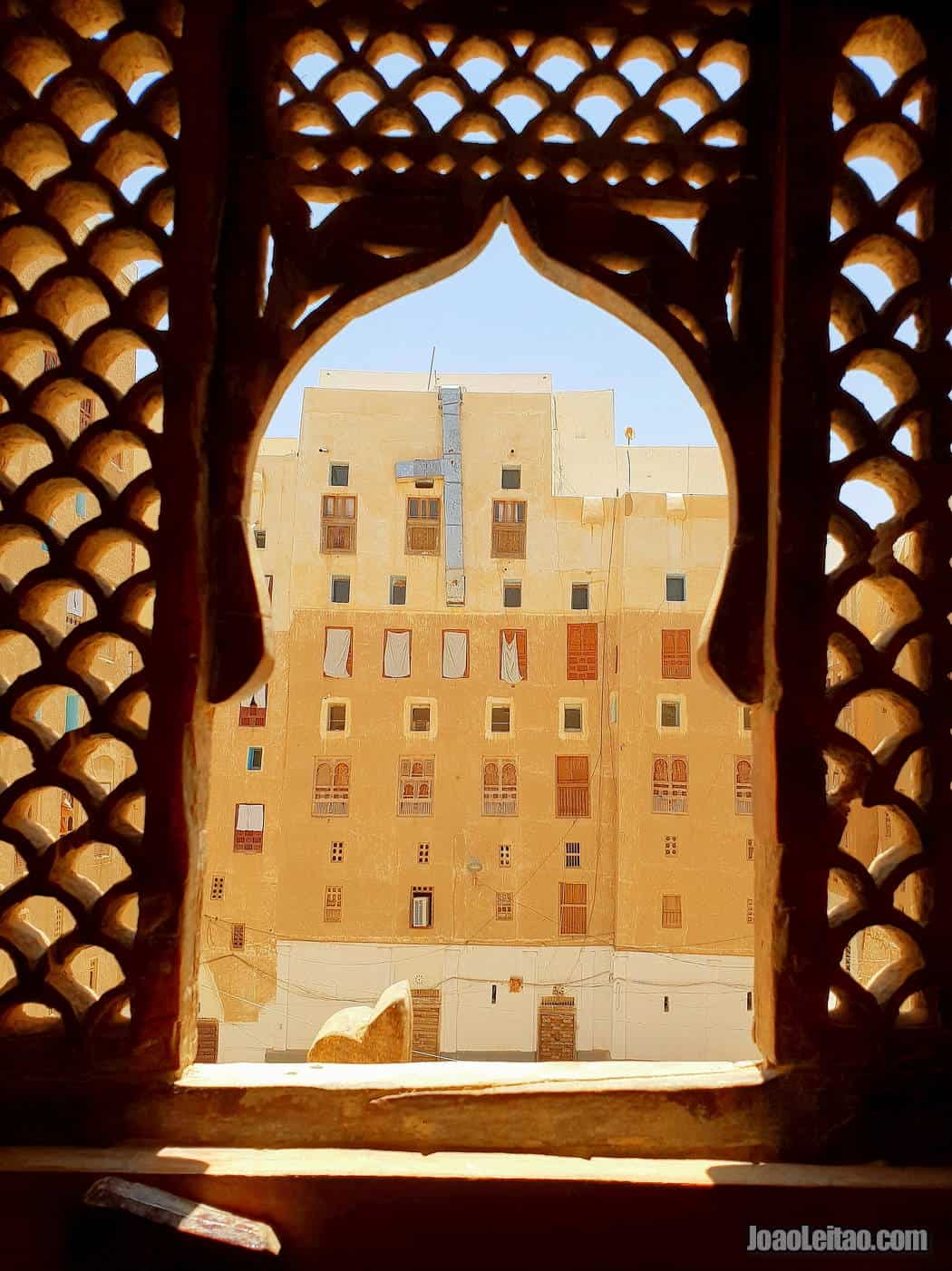 At the edge of a desolate expanse of desert known as the Empty Quarter, the 16th-century Walled City of Shibam remains the oldest metropolis in the world to use vertical construction. Once a significant caravan stop on the spice and incense route across the southern Arabian plateau, British explorer Freya Stark dubbed the mud city "the Manhattan of the desert" in the 1930s.

Quote « This Ancient Mud Skyscraper City is the Manhattan of the Desert » in National Geographic
Yemen is one of the most interesting countries in the Middle East, as its raw traditional aspects still rule over modernity. All combined, this country keeps travelers dreaming about going there.
Curiosities about Yemen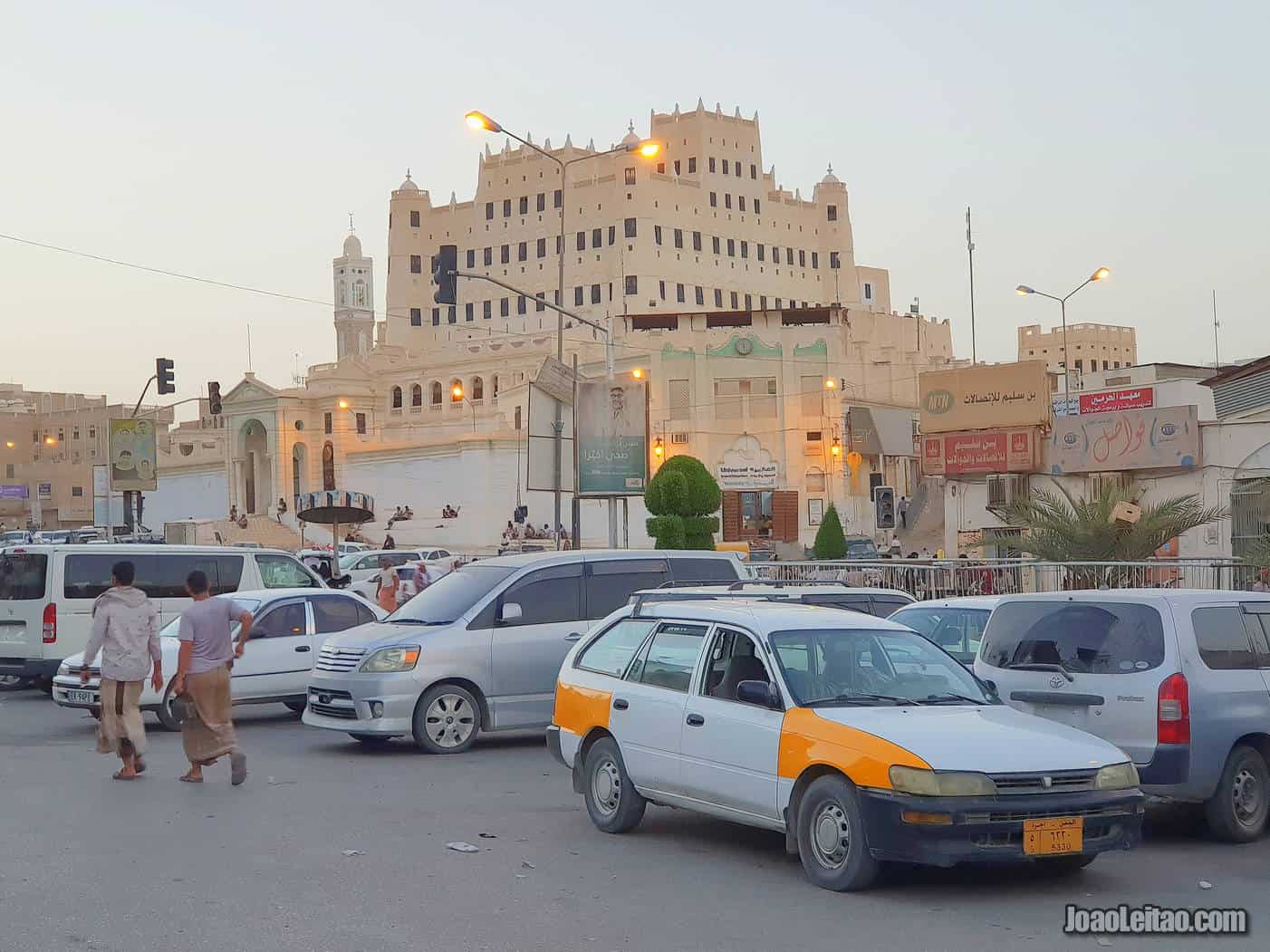 The capital and most populous city in the country is Sana'a;
The official language of Yemen is Arabic, and the currency is the Yemeni rial;
Yemen borders Saudi Arabia and Oman;
Yemen is the 49th largest territory in the world, with an area comparable to that of France;

Some parts of the country are heavily affected by war, while others, in the Eastern governorates such as Hadramaut and Al-Mahrah are currently safer to visit;
Yemen is one of the oldest centers of civilization in the Middle East;
Christianity arrived in Yemen in the fourth century, while Judaism and paganism were already established. Islam arrived in Yemen in the seventh century;
Yemen is culturally a very rich country with influence from the ancient civilization of Sheba;
Among the most important islands in Yemen are Hanish, Kamaran, and Perim (Red Sea) and Socotra (Arabian Sea);
Yemen economy is based on the extraction of oil and commercialization of coffee, cotton, and fish;
The national flag of Yemen was adopted on May 22nd of 1990, the same day that North Yemen and South Yemen unified.
How to enter Yemen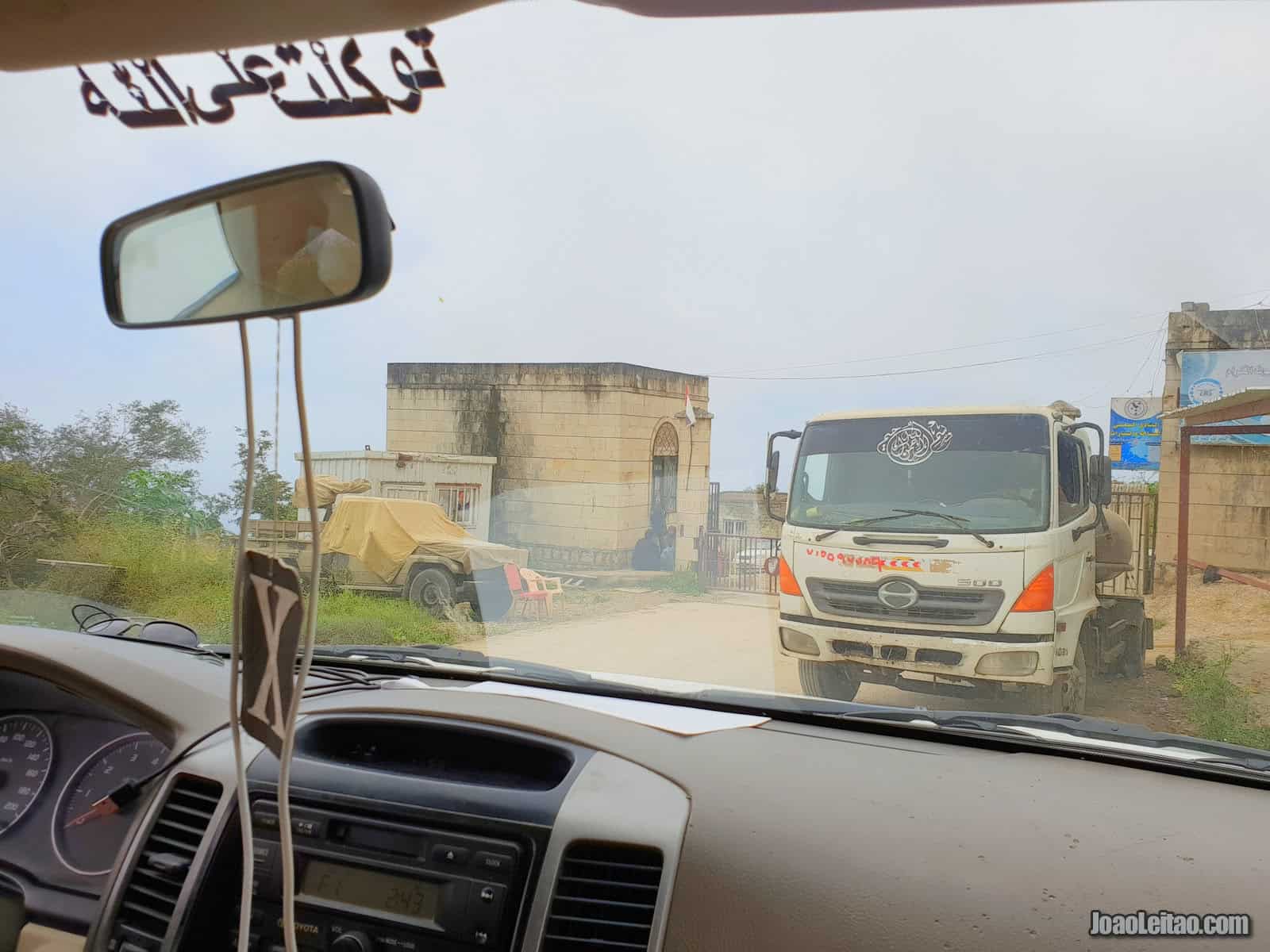 There are two ways of entering Yemen. The first is to fly directly from Cairo to Seyun, and the second is to fly to Salalah and cross one of the Yemeni borders at Sarfait or Al-Mazyunah.
Very important to know is that foreign tourists cannot enter Yemen without an army escort.
The main difference between both ways of entering Yemen is that police at Seyun International Airport will not let foreigners leave without armed protection. This said, it means that crossing the land border with Oman, officials don't really care or know about this subject and you are just let in.
I entered Yemen coming from Oman, on a family car arranged by my fixer in Seyun. I arrived at Salalah International Airport around 6 am, and after making a phone call, an Yemeni guy came to pick me up at the arrivals hall.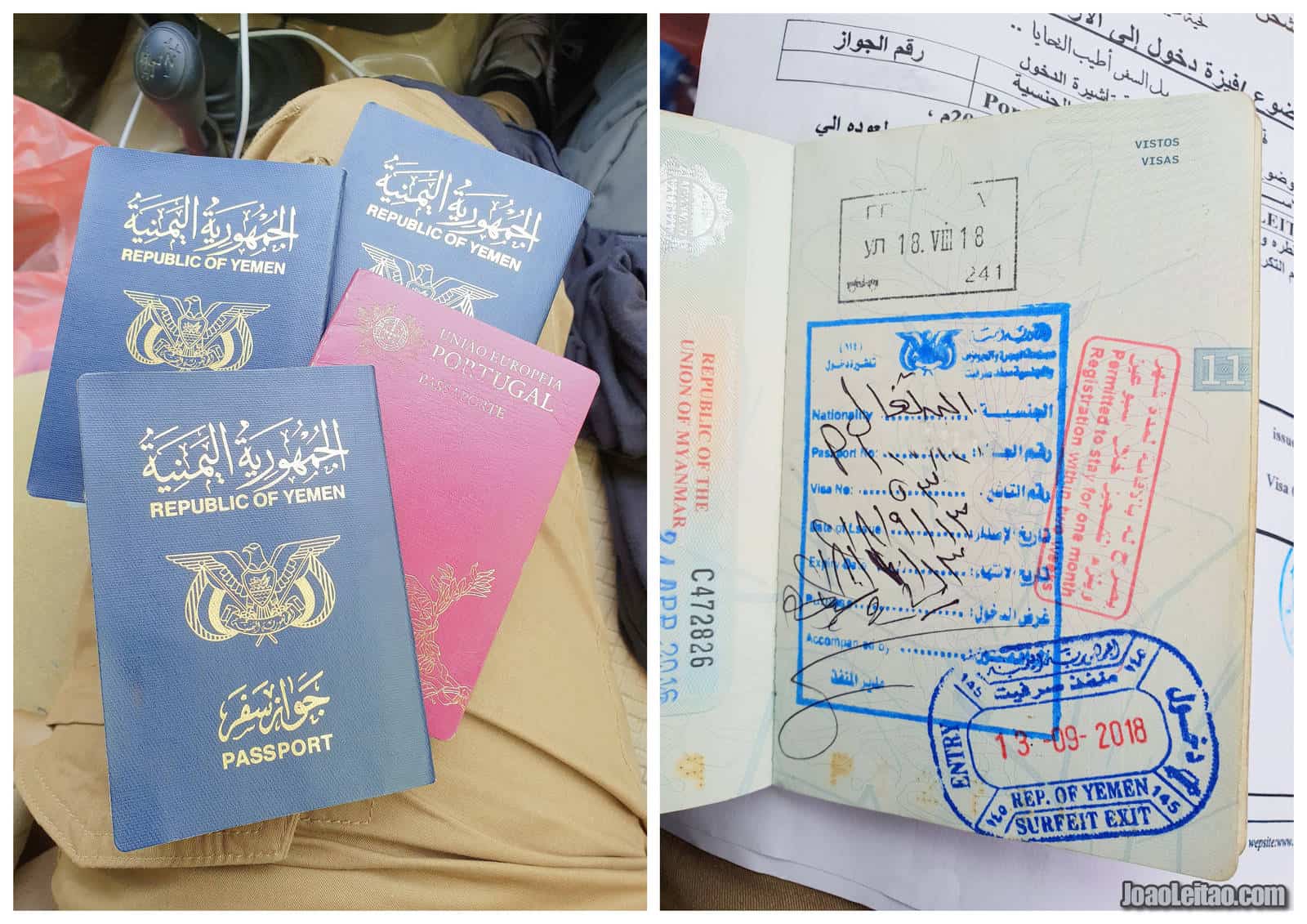 The border crossing was interestingly hassle free, and authorities didn't need to check my pre-arranged documents issued by Seyun. I didn't even need to go out of the car. My passport was taken and after 10 minutes the guy came back with all passports stamped and ready to enter Yemen.
The way from Salalah to the border was very scenic, and it just got better from the moment we crossed into Yemen. Landscape did change drastically, and Yemen revealed its famous beauty right from the start.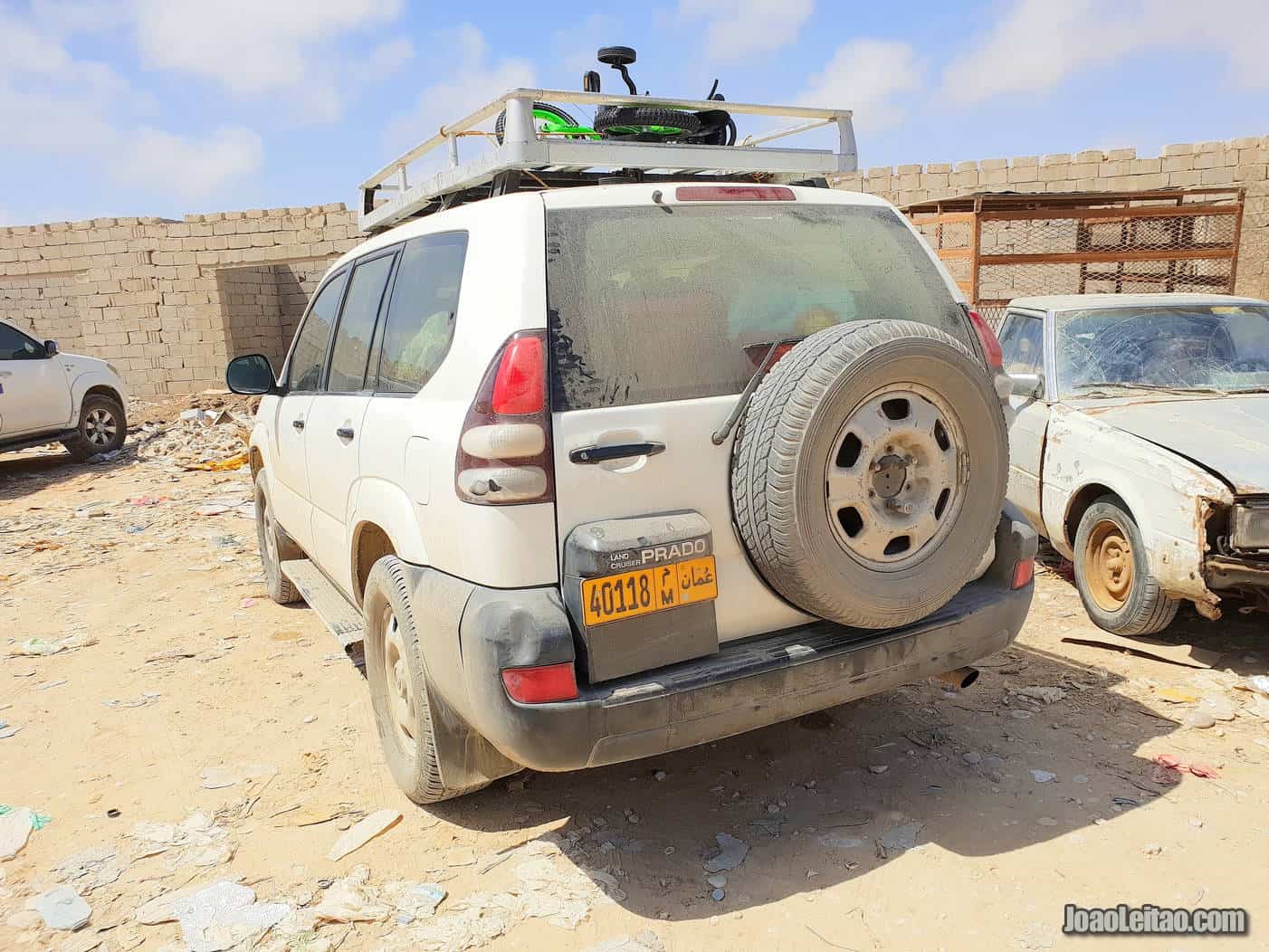 The vehicle provided by my fixer was a private car, carrying a family of four out of Oman. They were driving all the way to Taiz, a city inside a dangerous region located 1597 km away, in the Yemeni Highlands.
I came to Yemen totally without knowing what to expect, or what I was going to get in terms of "services" after arranging my trip with Mr. Abdulhameed.
I was promised:
Yemeni tourist Visa;
Transportation from Oman to Yemen;
Transportation from Yemen to Oman (Salalah);
Yemen tourism permits;
All food and drinks;
Accommodation.
The result: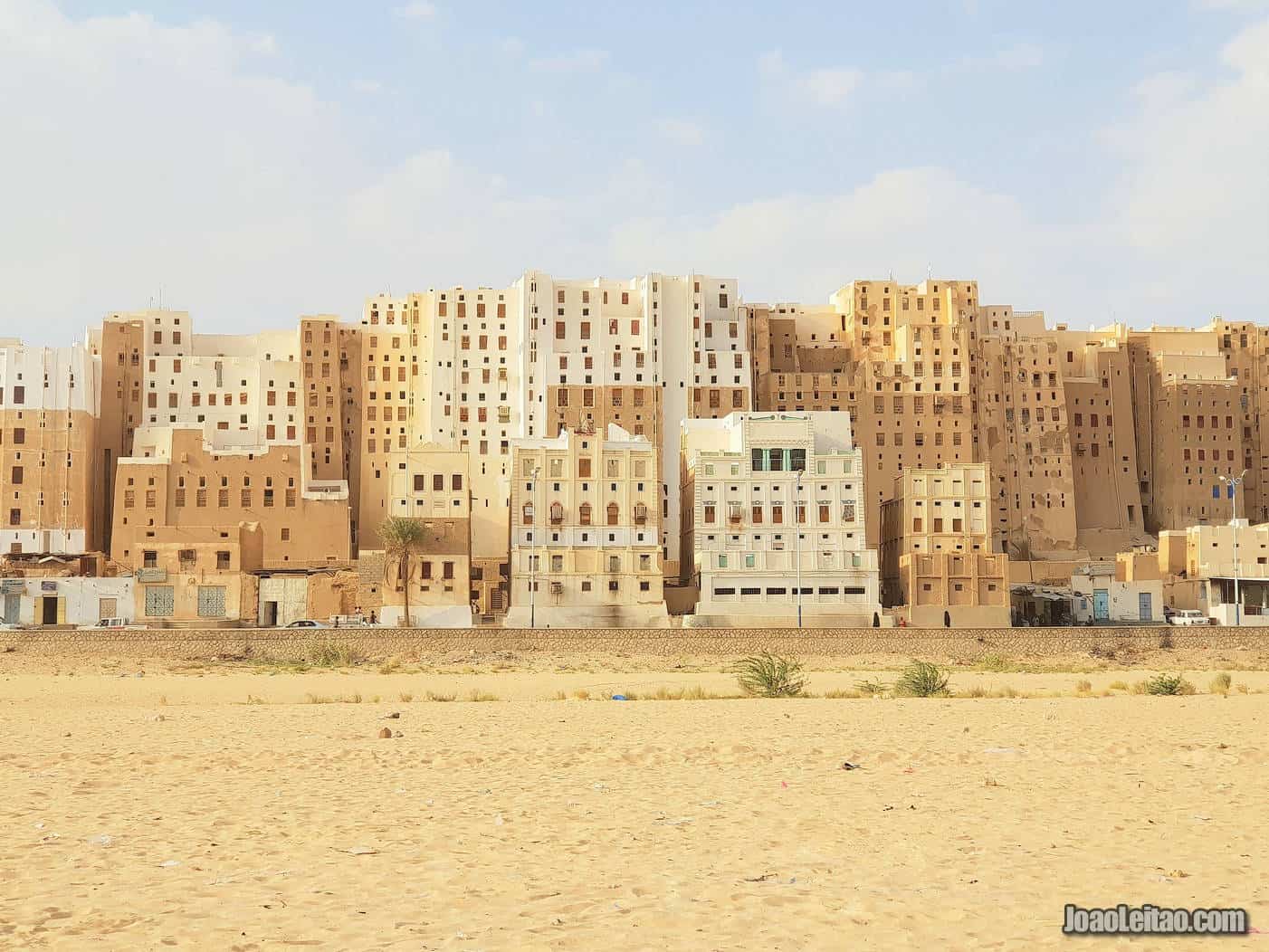 In this section I will try to quickly review my experience in Yemen. It was mostly positive but let me share a few issues.
Firstly, Abdulhameed is a guy that makes sure you visit Yemen and return home safely. But, maybe out of naiveté, he doesn't seem to fully understand how dealing with foreigners really works. Although in the end, he is very friendly and makes everything possible so that you enjoy his country to the most. We actually talked about this issue face-to-face and his willingness to improve his services and better receive travelers is his main worry.
Secondly, the daily feeling of not knowing where I was going, what to visit, where to stop, where to sleep, was constant during the whole trip. This totally adapted to my style of traveling, so I didn't do a big deal about it. I actually like it like that.
Thirdly, in the last days of the trip, things got seriously unexpected, so I kind of started to disconnect myself to the fact that I actually "bought" a tour to Yemen.
Fourthly, some parts of the country only have low quality motels, which is OK. But just don't expect that the money you pay corresponds to the product you get in return.
I had to make Abdulhameed change my hotel in Seiyun as I thought was not fair for the money I paid for the trip. Since we were in a bigger city, I had to get better accommodation or some money back.
In conclusion, this Yemen trip overcame all possible expectations and I hope to go again soon. Next time I want to visit Socotra Island.
Full Yemen Trip on Video
NOTE: Travel to Yemen is difficult because it's not a safe destination. Yet, it's full of very friendly, proud and hospitable people. Some regions of the Middle-East are very unstable, and you should know that traveling to this area is not 100% safe. This blog just shares travel information. I am not responsible for any misinformation or anything that can happen to you. Be conscientious and travel safe and sound. Visit the Yemen Travel Warning page by the U.S. Department of State.
Highlights of one week in Yemen
Yemeni Coast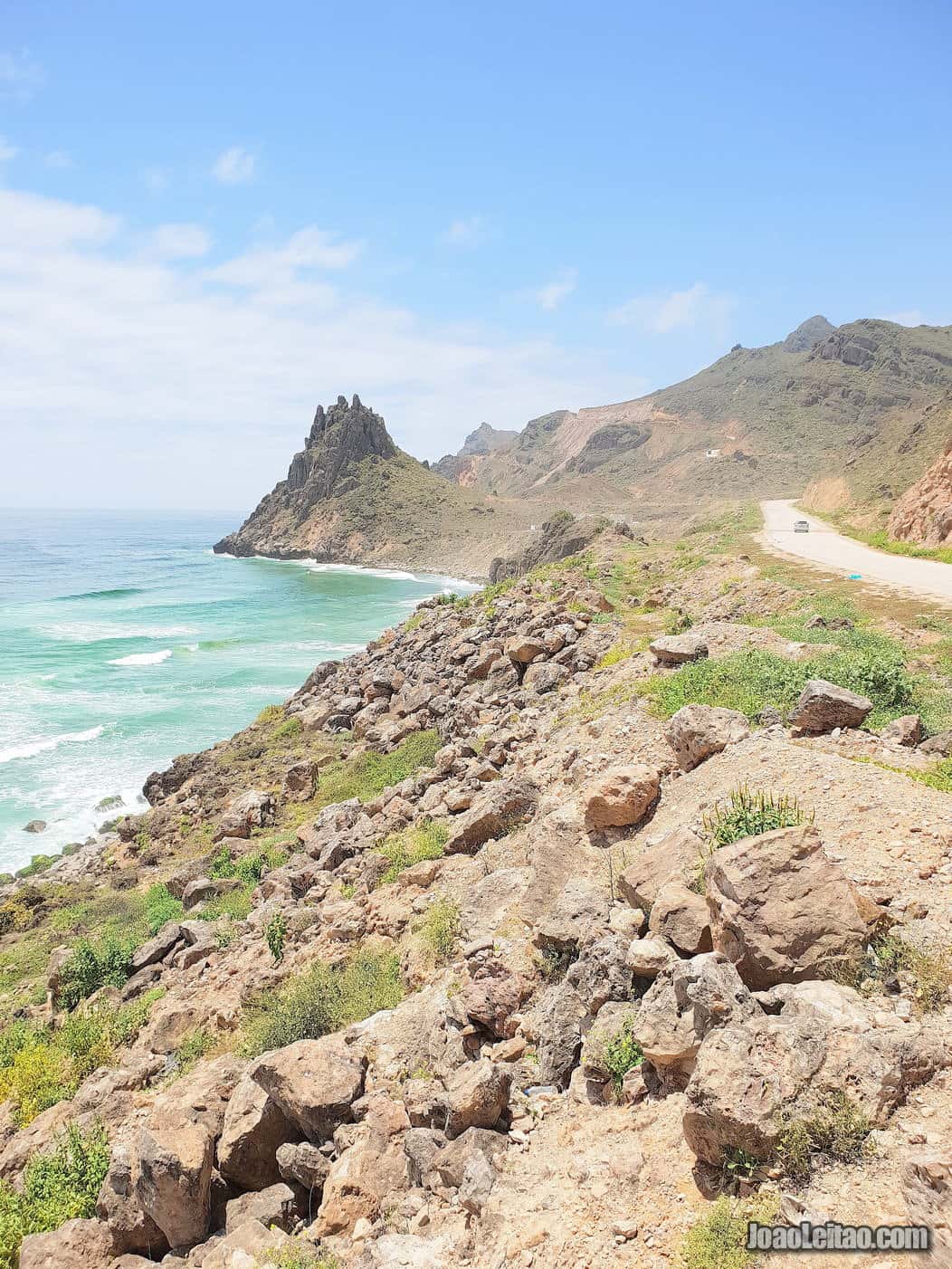 Yemeni coast:
The dramatic rocky shoreline with a combination of green and blue water. This effect creates a stunning scenery along with large extensions of sand dunes merging into the sea. Some parts of the coast blends greenish waters with deep black volcanic stone. Car traffic is very reduced on the road from the border to Mukkala. Emiratis and Saudi troops hold some check-points on the southern roads.
Khat markets in Yemen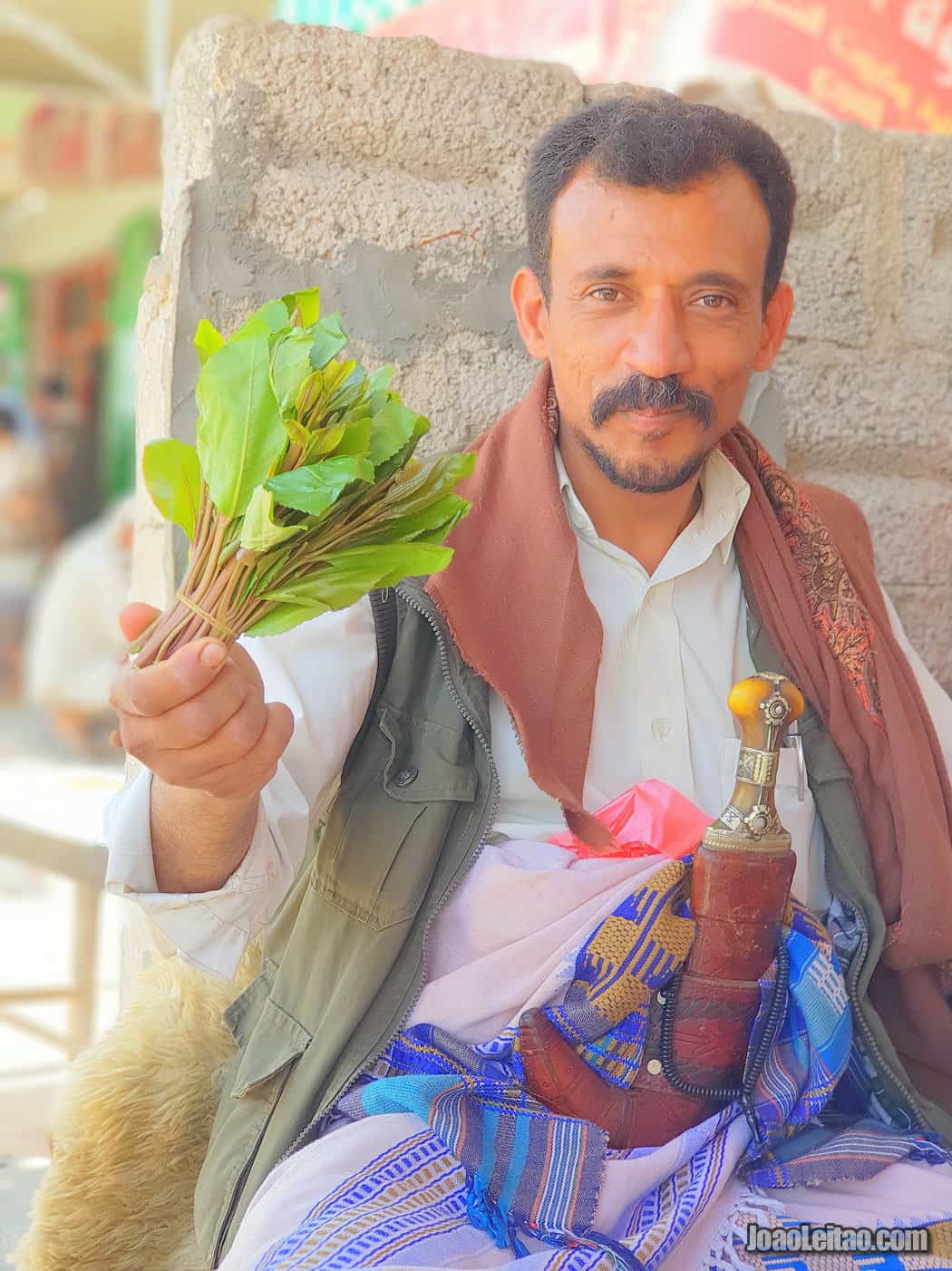 Yemen Khat markets:
This well-spread narcotic is a social custom dating back thousands of years. About 70% of Yemenis between 16 and 50 years old chew khat (qat). Markets that sell khat in Yemen are a lively place to understand this social phenomenon. I was lucky to visit khat markets in Al Ghaydah, Seiyun and Tarim. People in these markets get a bit suspicious when someone arrives and starts making photos and videos, but a genuine smile, a loud "salam aleikum" and a strong handshake are enough to break the ice.
Shibam old city – UNESCO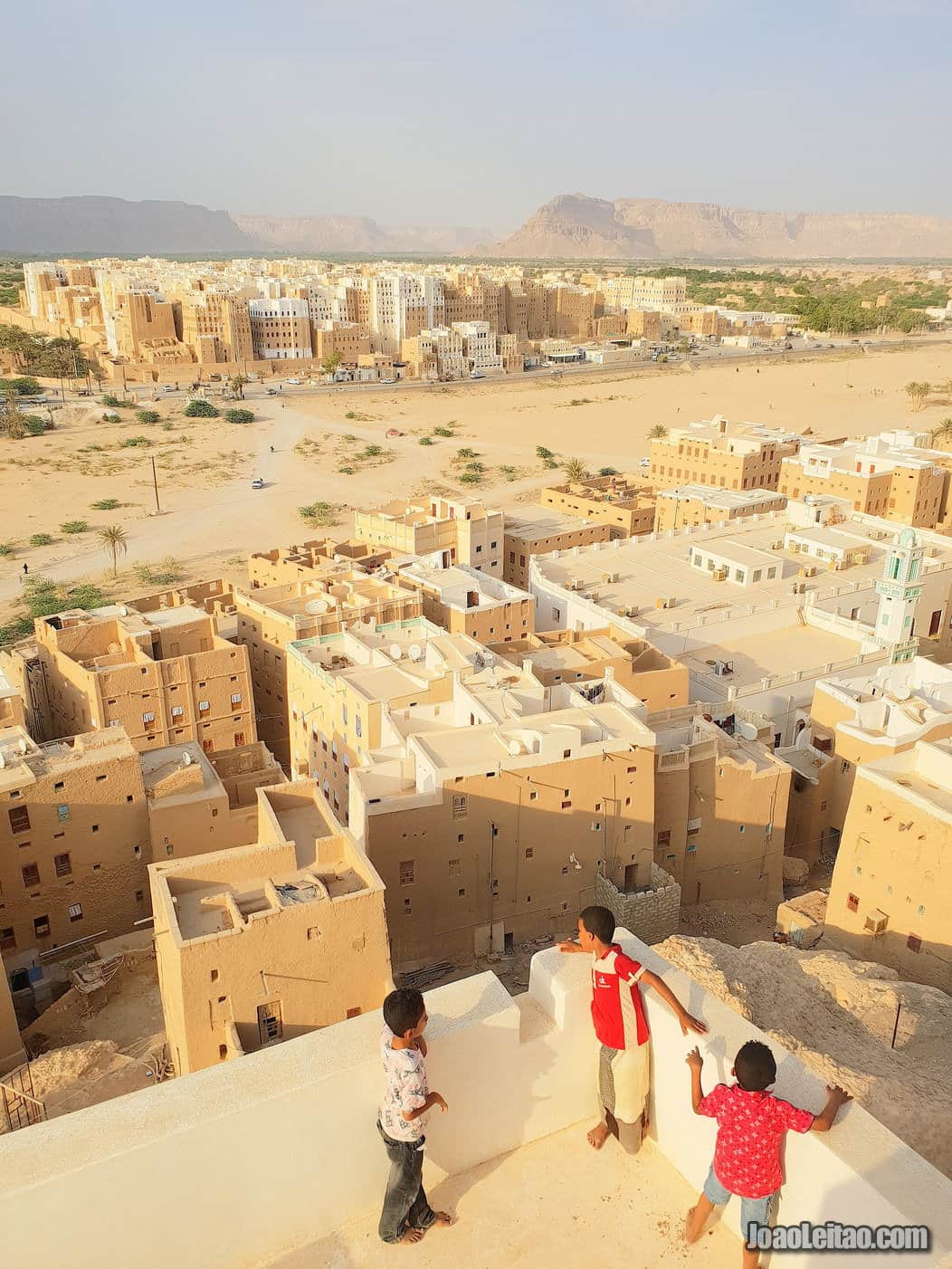 Old Walled City of Shibam:
This amazing UNESCO World Heritage site left me breathless due to its astonishing beauty. Shibam is a 16th-century mud-brick city and the oldest metropolis in the world to use vertical construction. The mud-brick buildings reach up to sixteen storeys high. There are no words to describe such a place. The total number of buildings in Shibam is 444. The highest building is 29 meters high.
What to visit in Shibam:
Main Gate
Friday Mosque
Al-Husn Square
Maruf Ba-Jammal House
Southern Palace
Jarhum House
Northern Palace
Al-Khoqa Mosque
Maruf Mosque
Souq
Al-Harah School
Dar Al-Mustafa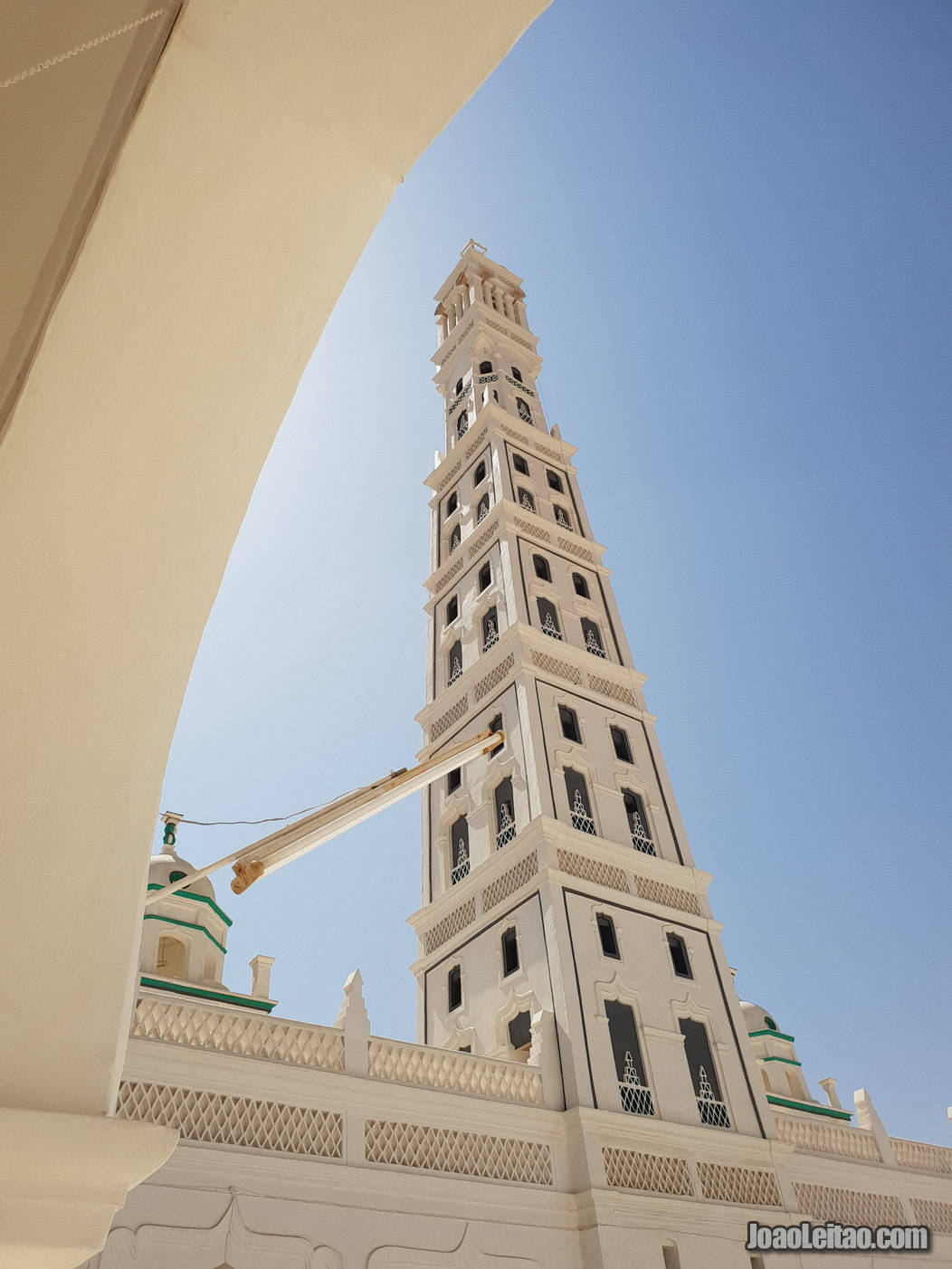 Dar Al-Mustafa Islamic School:
Best known to outsiders as the birthplace of Osama bin Laden's father, the city of Tarim gives us the opportunity of visiting one of the most important Islamic madrassas in the world.
This famous center of Sufism, a mystical strand within Islam, focus mostly on personality, intellectual subjects and religious tolerance (nothing to do with bin Laden).
Dar Al-Mustafa School for Islamic Studies was indeed one of my highlights while traveling in Yemen. I visited the school and was extremely welcomed by students from many countries around the world. They come to Dar Al-Mustafa to study Islamic law, Arabic grammar, Quranic memorization and Islamic theology.
Sif and Al-Hajarayn
Visiting Sif and Al Hajarayn:
Apart from Shibam, these desert towns were my favorite in terms of architecture. The way these places are built is incredible. I was able to explore both towns on my own. People are very friendly and make sure to show me some hidden spots or viewpoints that only locals know about.
What to visit in Al-Hajarayn:
Mountain viewpoint
Wooden doors and windows
Main mosque
Entrance gate
What to visit in Sif:
Mountain viewpoint
Mosque
Old city
Al-Amoudi Musnaah House
Mohammad Ba-Ali House
Al-Mshaekh A'al Hasan Ben Badr Houses
Jahlan Mosque
Hiking in the dunes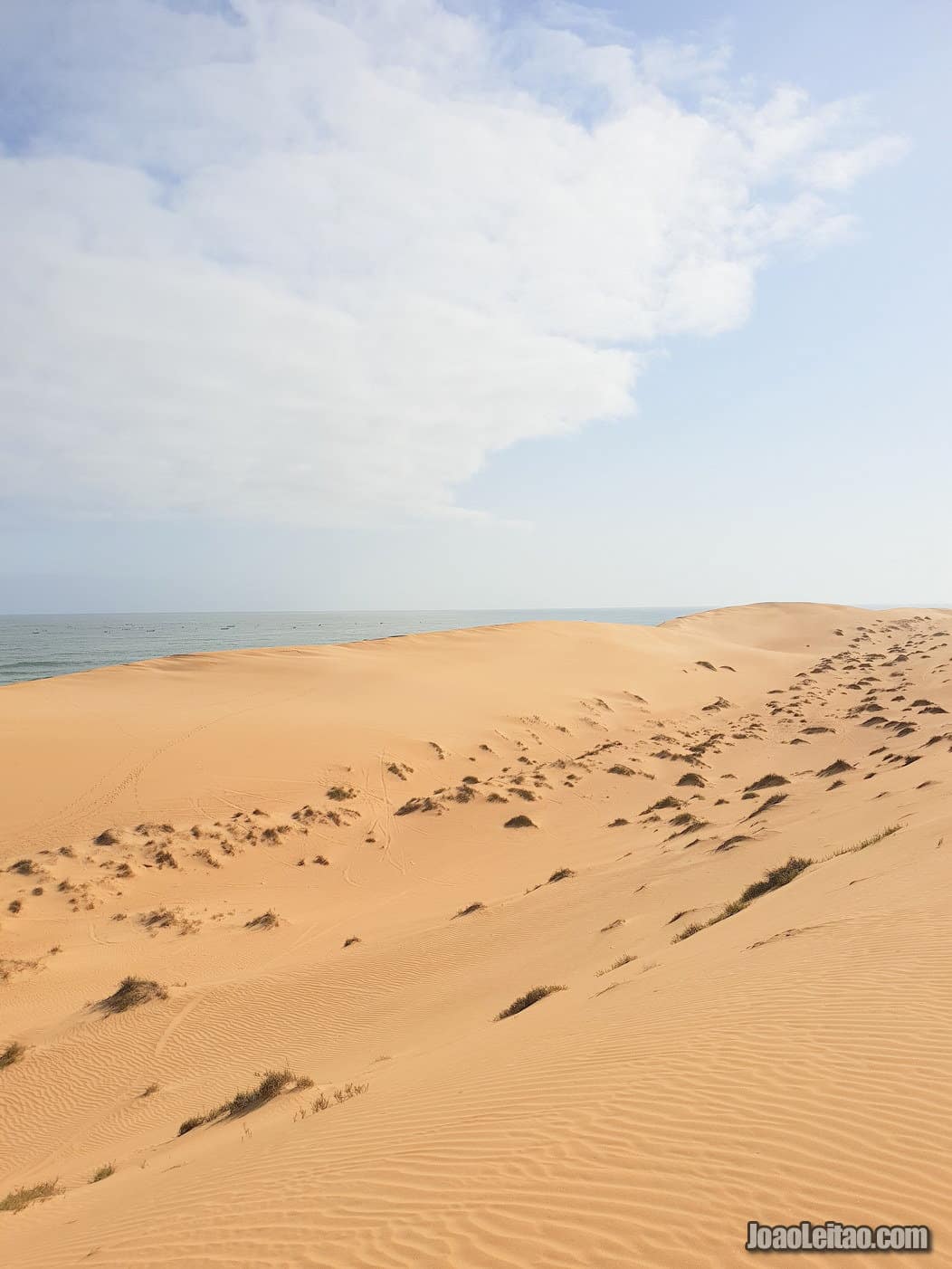 Hiking in the dunes near the coastal town of Saihut:
The idea of freely explore Yemen totally comes into mind when hiking a few km into the dunes of the Yemeni coast. Vast areas of sand end in the Arabian sea providing beautiful and unforgettable views.
What to do:
Climb dunes
Enjoy sea view
Sight camels
Fishermen villages
Wadi Dawan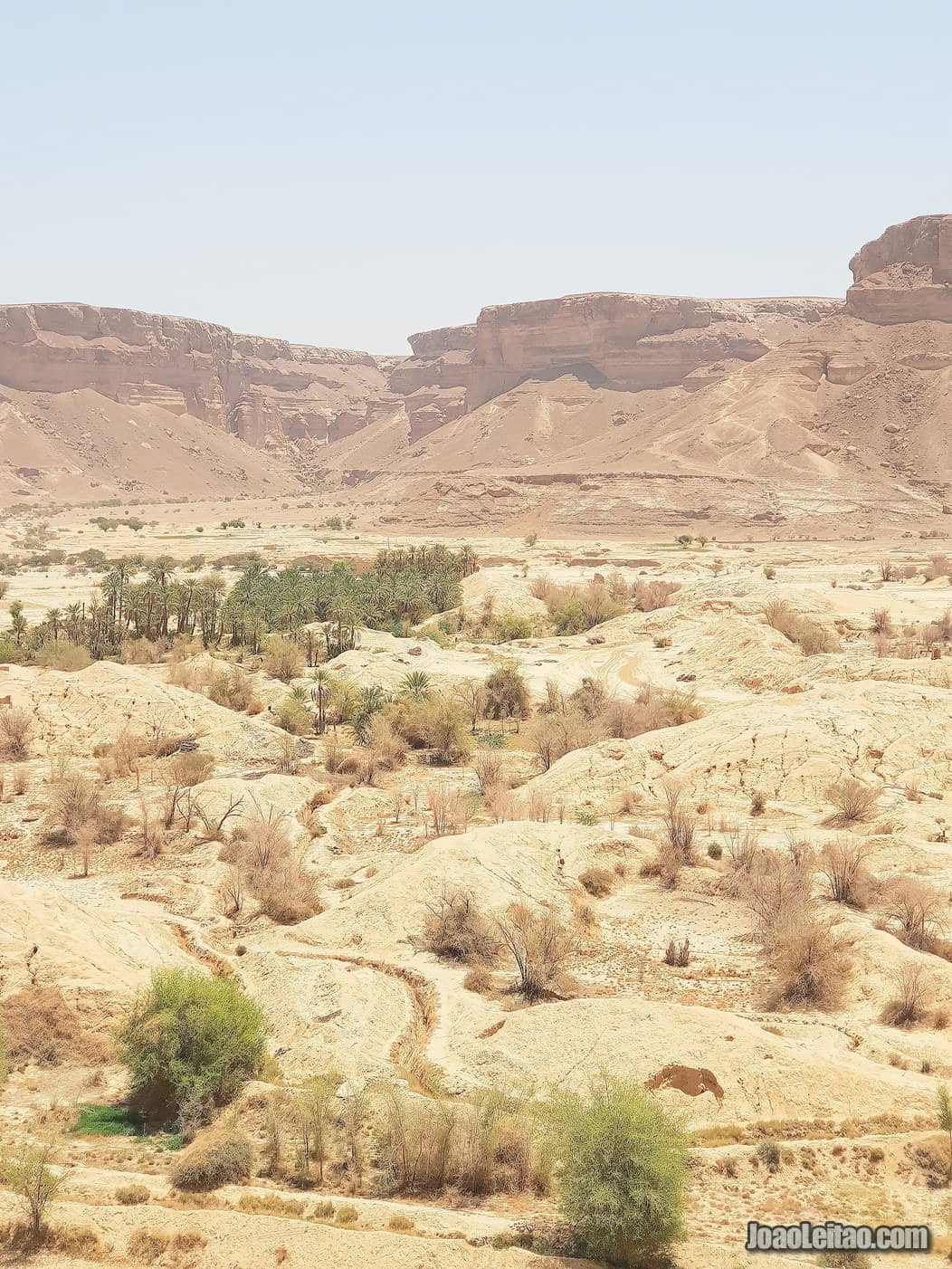 Wadi Dawan Desert Valley:
This beautiful valley is famous for its beauty, with a vast open area with desert, rocky mountains and picturesque mud-brick villages.
What to visit in Wadi Dawan:
Sif village
Al-Hajarayn
Al Mishqaah village
Taulabah village
Hufah village
Haid Al Jazil village
Al-Mashhad and Al-Ghaybun ruins
Nabi Hud Shrine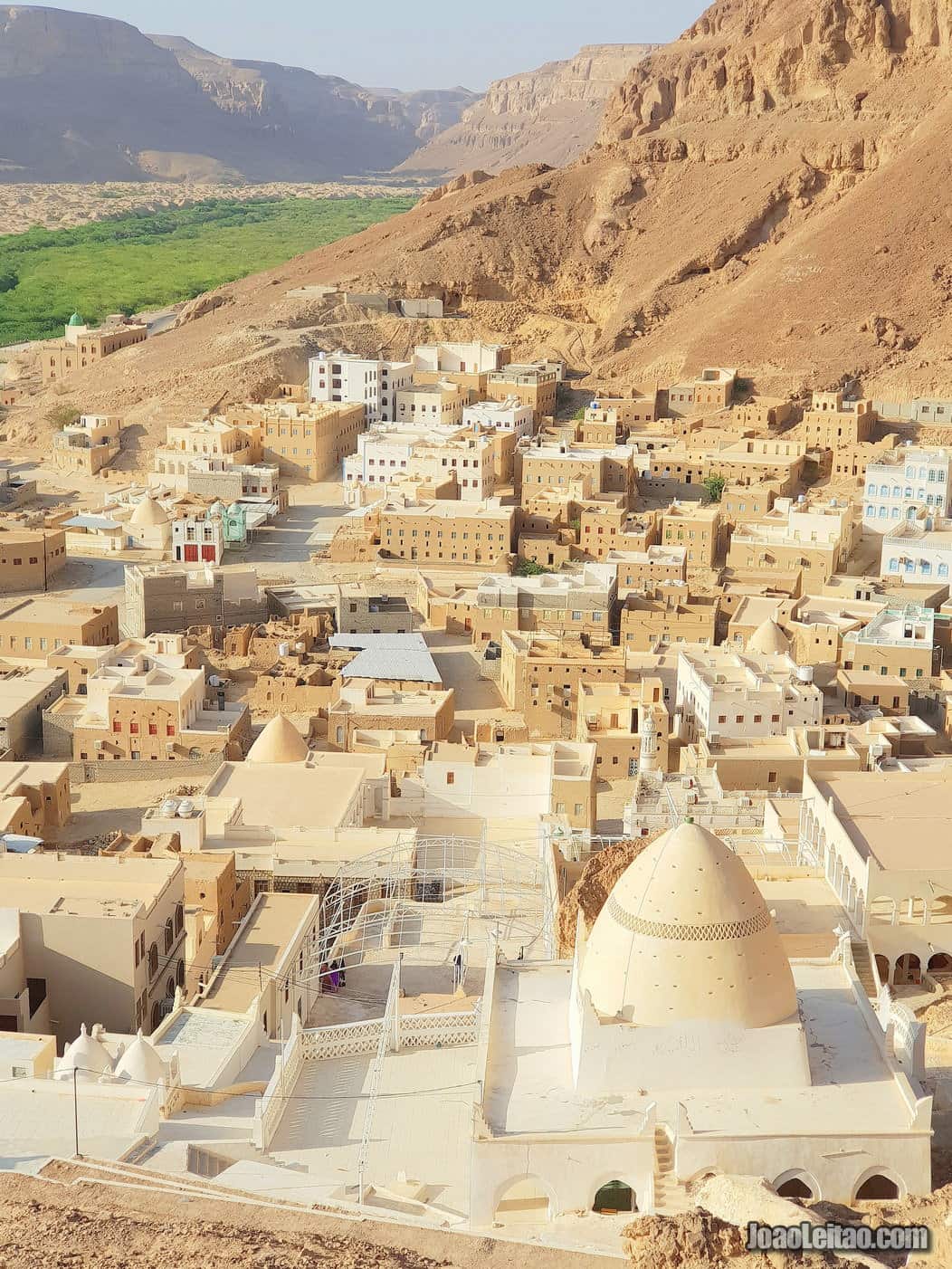 View from prophet Nabi Hud's shrine:
Visiting this site was extremely important to understand how some Yemenis are attached to their very specific religious beliefs. Probably one of the most important pilgrimage sites in the country, the whole complex is built around graves and the shrine of the prophet Hud. The panoramic view from up the mountain is breathtaking and worth the climb.
What to do:
Visit cemetery complex
View from top of mountain
Nabi Hud shrine
Eating foul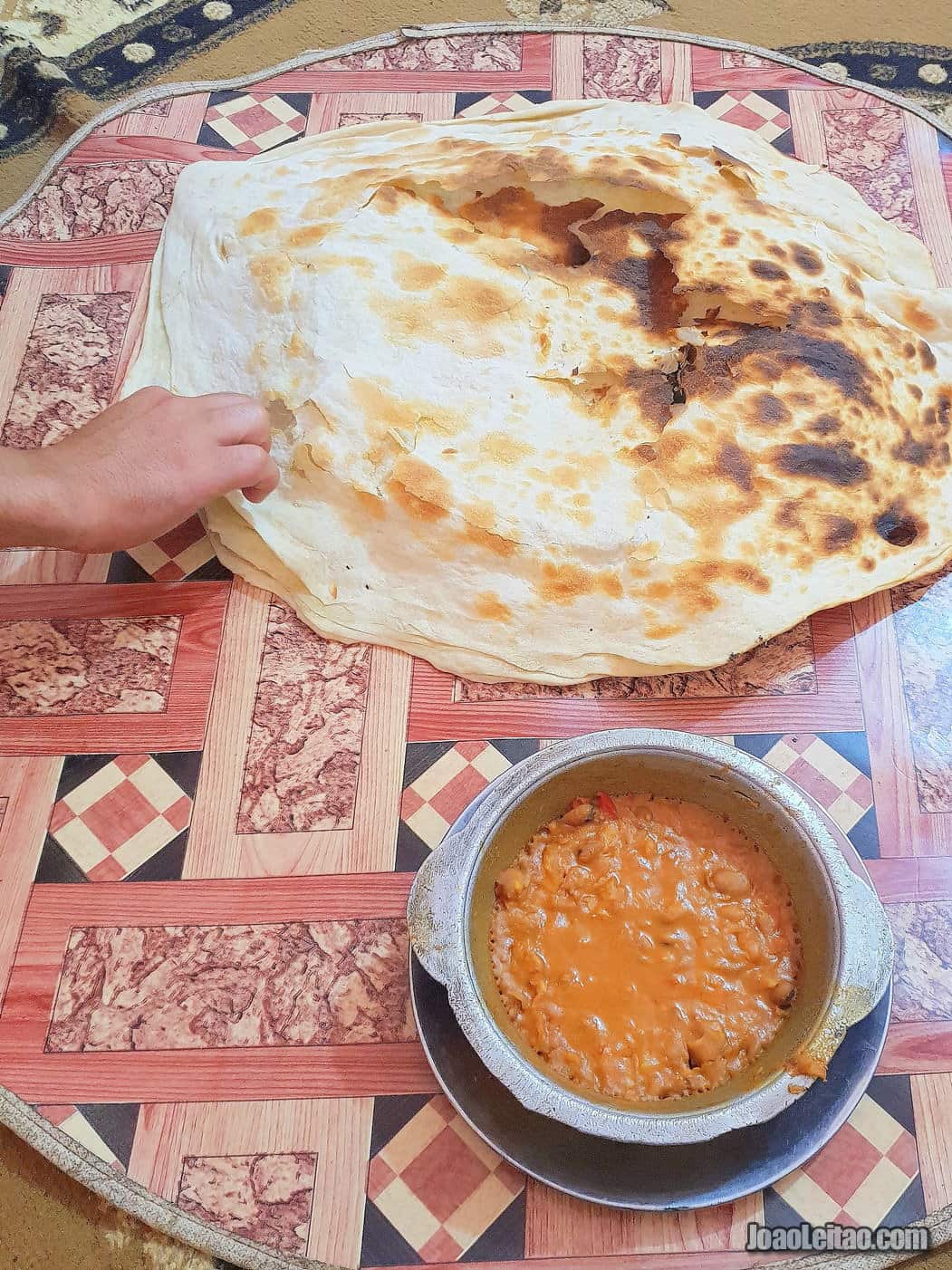 Foul: I love cooked fava bean, a dish famous around many countries in the Middle East and Africa. Yemeni recipe for foul is very tasty. They kind of cook it to the point of almost burning it which gives a delicious distinctive flavored punch.
The people
Yemeni people friendliness:
People in Yemen are as friendly and as welcoming as you can imagine. Everyone is super curious about foreigners and the fact of having someone from abroad always gets special attention. Due to my looks and while speaking Arabic, most people thought I was from Syria, so I don't really know how it would be otherwise.

One can notice that the country is going through a very rough period. You can see in people's eyes a life of deception and lost of hope even if they are smiling.
Many kids engaged conversation with me and loved the fact I am from Portugal, as it seems Cristiano Ronaldo has fans even in Yemen Hadramout region.
Haid Al-Jazil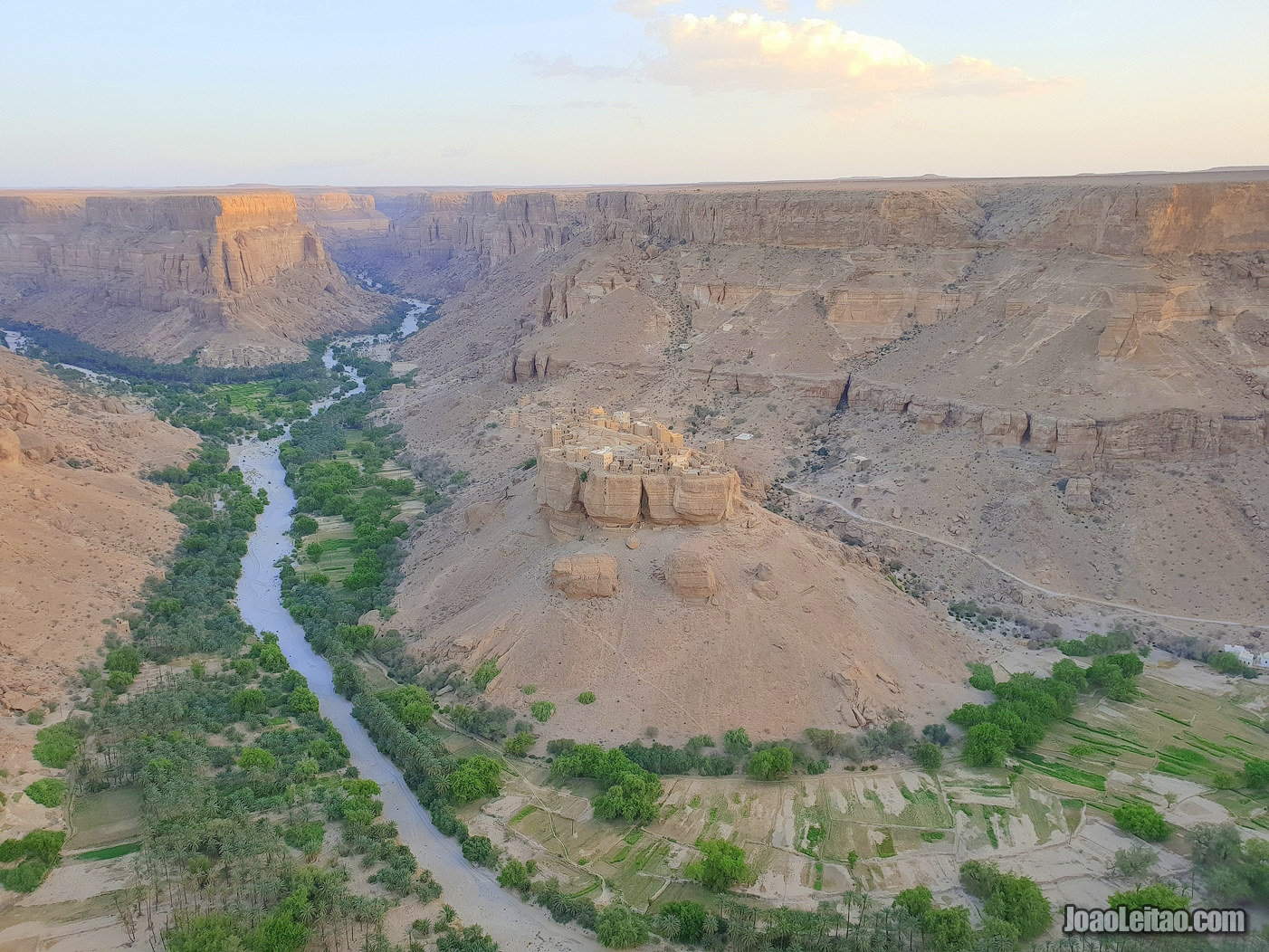 Unexpectedly finding a hotel with an amazing view over Haid Al Jazil:

The colorful Buqshan Khaila Hotel in Al Mishqaa was closed so we didn't know where to find a place to sleep. Things changed after I noticed a lonely viewpoint in maps.me app. We found a very nice hotel with a fantastic view over Wadi Qaradah with the Haid Al Jazil village located on top of a rock. The hotel manager said that he doesn't usually accept foreigners since he is afraid of attacks. This was the best place to stay during my tour in Yemen.

What to do:
Enjoy sunset and sunrise
Amazing view over Haid Al-Jazil village
Dinner time at the hotel's restaurant
Swimming pool with a view
Hotel made with local architecture
Al-Mishqaah, Taulabah and Hufah
Visiting Al-Mishqaah, Taulabah, and Hufah:
Having contact with local people while on the road is always very important to me. Visiting Wadi Dawan villages on my own, gave me the opportunity not only to discover things by myself, but also to always have Yemenis showing me around and inviting me for a cup of tea at their place. Taulabah and Hufah are extremely photogenic places. The famous colorful Buqshan Palace in Al Misshqah was close to visit but you can still see it from the outside and make some nice pictures.
View from Seiyun hotel room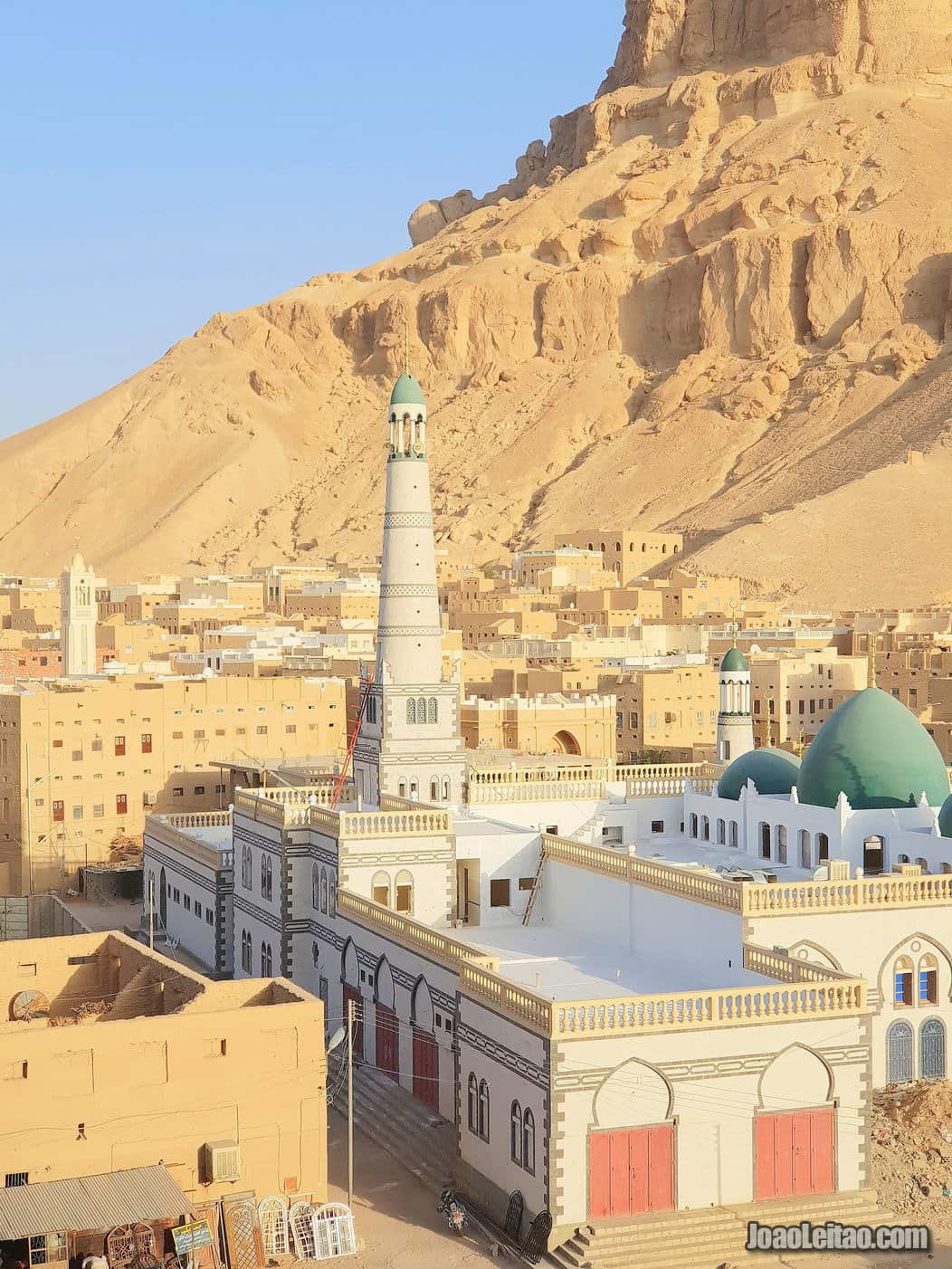 View from my hotel bedroom window in Seiyun:
I love having a nice view from my hotel window. In Seiyun I had a great room view directly to the sunrise over the city, the mountains and Al-Haddad Mosque.
Al-Mashhad and Al-Ghaybun
Discovering the Shrine of Imam Ali Bin Hassen Al-Attas and Al-Ghaybun ancient ruins in Al-Mashhad:
I stopped in Al-Mashhad to visit the shrine of Imam Ali Bin Hassen Al-Attas, destroyed by Al-Qaida.

Once there, I was told by a local man that about 2km away from the village, there was a pre-Islamic city named as Al-Ghaybun, which literally means "the bad people"
I asked the guy to take me there, and while telling me he would never go there alone because spirits haunt the area, we walked into the desert to explore these interesting ancient ruins. My driver ran away scared as soon as we got there. It seems this ancient city got cursed by God due to some bad people living there.
The legend says that fire burnt the city to the ground, and interestingly enough, if you dig, you will notice the burnt clay and several burnt objects.

What to visit in Al-Mashaad:
Shrine
Al-Mashhad village
Al-Ghaybun ruins
Ahmad Al-Habashi Shrine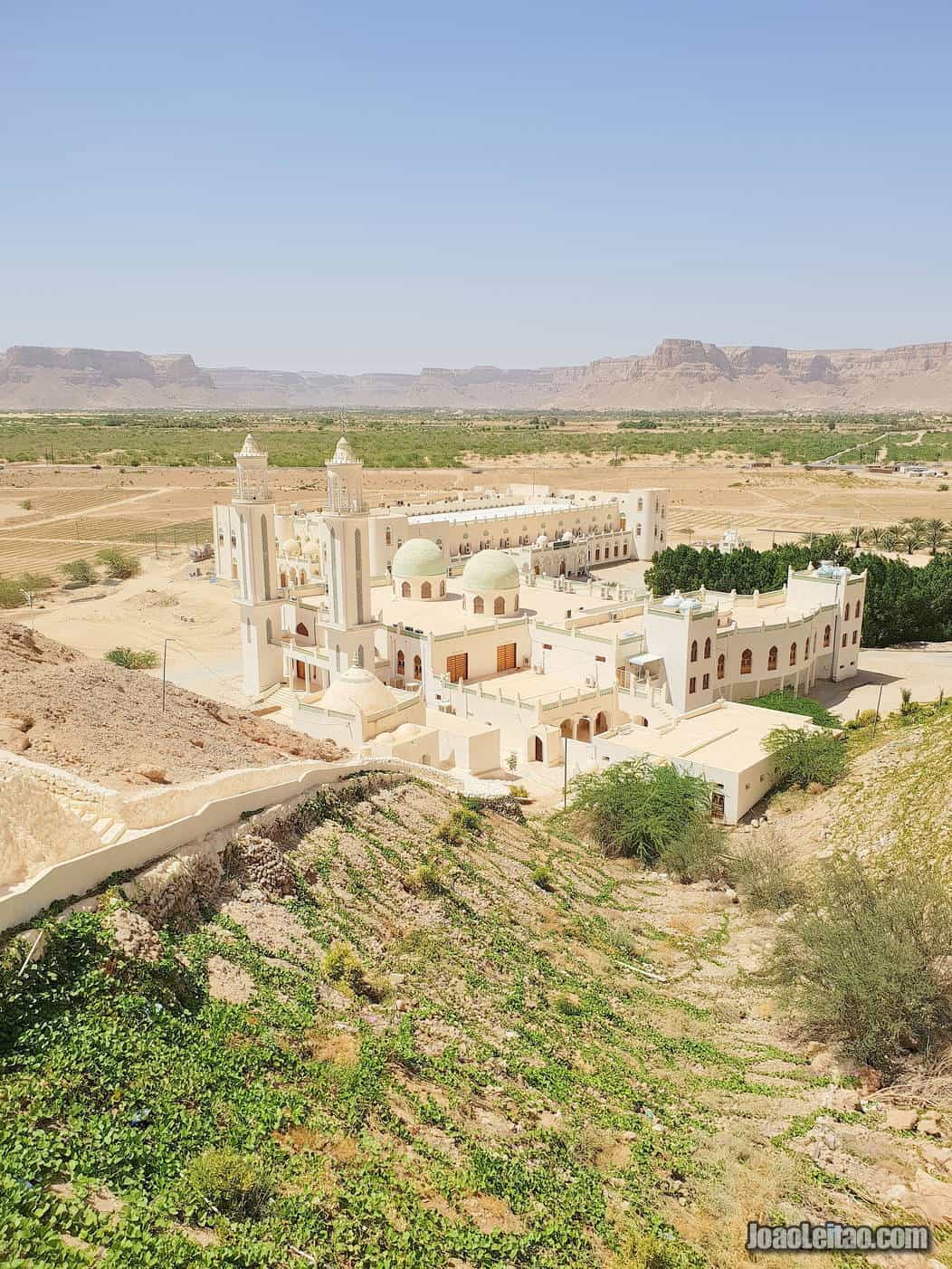 Visiting Qabr Ahmad Al-Habashi shrine:
Another Sufi shrine that is possible to visit. The upper view after going up the numerous stairs up to the shrine is amazing. People were kind of suspicious about me since Salafi Muslim militant groups destroyed other Sufi shrines in the region.
Al'Ur Castle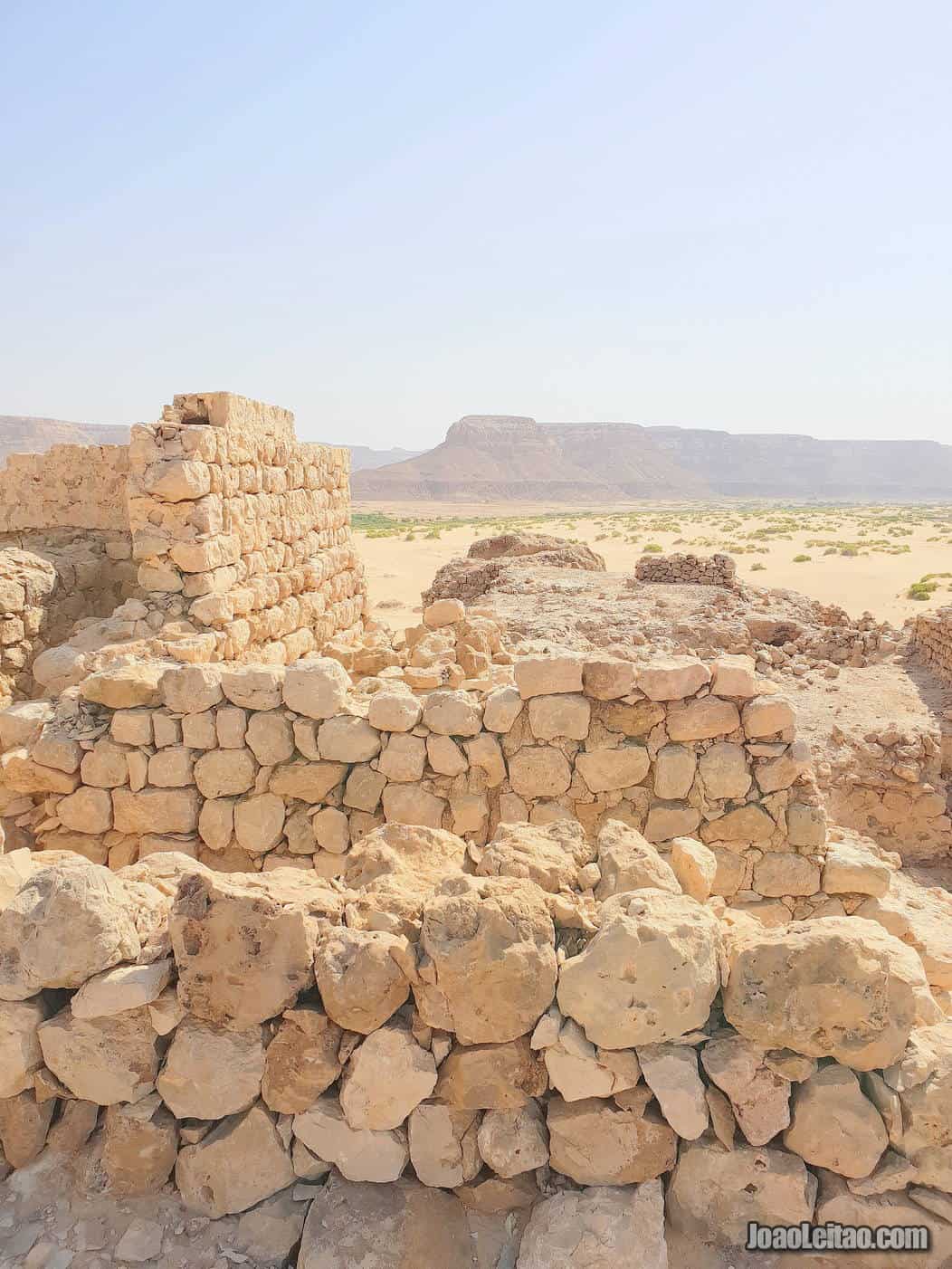 Hiking to Hisn Al'Ur castle:
This was yet another unexpected place of the trip. While on the road to the Omani border, I saw a fortress on the top of a hill a few km away from the road. I hiked there and explored the area and made some interesting photos.
Travel to Yemen – What to know
Before you travel to Yemen you have to take into account several issues concerning religion, culture and security matters;
Islam is the country's main religion, and people in general are extremely religious. Constitution is based on Islamic Sharia law and culture is deeply built around Islam;
Therefore, take into account that you have to respect people's beliefs and customs in dressing in a conservative way and learning some basic faux-pas you should not do in Muslim countries such as eating with your left hand, shaking women's hands, cross your legs and point your foot to the person next to you, give your left hand to handshake, for example;
Never judge, criticize or question Islam. Even if you have your thoughts, just relax and leave them for yourself. Often people will talk to you about their religion, almost like trying to convince you to enter Islam. Respect, smile and give a positive feedback about it;
Yemeni people will most likely invite you home for a cup of tea or to share a meal. Accepting the invitation is regarded as a friendly gesture. Take your shoes before going into people's house;
Yemeni smoke a lot, so if you go inside people's house, be prepared to be inside a smoking environment, where you will be offered tea, coffee, khat and cigarettes;
Yemen is explicitly an Islamic state, with no separation between state and religion;
Respect people's beliefs;
Dress conservatively, even men cover their arms and legs;
If you don't believe in God, do not say this out loud. Not just because you're being rude to Muslims around the world, but mostly because it is blasphemy in Yemen;
Blasphemy is treated as apostasy and is criminalized and punishable by death;
Some of the valleys of Wadi Dawan are inhabited by Al-Qaida or other similar Salafi Muslim militants. Ask your fixer or your driver where you can go safely;
During your trip to Hadramout you will come across some very hardliners of Islam such as Salafis. Dress moderate, don't stand out from the crowd;
You don't need to dress Yemeni style to blend. Actually, if you are blond with blue eyes, you will probably stand out more using local clothes. I dressed the same way I always dress, and obviously people expected a guy with my face to dress like I did. So, I didn't stand out from the crowd like trying to hide or not being noticed;
If you travel to Yemen the way I did, understand that you should be visiting the country with army escort. This means, that if you cross the border like I did, you will be traveling in a way that breaks the law;
Currently Yemeni Tourism Ministry is not issuing visas to visit main land Yemen. You will probably cross the border with legal documents to visit Socotra Island. Therefore, you will be under illegal status in Yemen, since your papers are for Socotra;
During checkpoints, let your fixer or driver do the talk. Just look at the police or army officer with a gentle smile and nod with the head;
Your driver will let you explore alone, so you will be on your own during most of your time in Yemen. Never be rude when people come to ask questions, they are just making sure you are not a threat to their community;
Travel plans will most probably change, so you have to be flexible and relax. I had to cut short my stay in Seiyun due to street demonstrations and protests. Mr. Abdulhameed was warned by his friend at the Tourism Ministry that he should take me out of Seiyun before 8 am the next day. We did it under very tight security since people were already burning tyres and blocking the roads. This type of protests always ends in shootings and dangerous situations. If I would stayed blocked in Seiyun, I could not leave the country in time to get my flight back from Salalah;
If you're not into visiting Yemen mainland, and your goal is mainly to visit Socotra, the situation is much easier. You don't even need to go out of Seiyun airport, since the flight to Socotra is thought taking into account the earlier flight coming from Cairo in Egypt.
You can contact Mr. Abdulhameed through his website Easy Travel to Yemen. Use the promo code » NOMADREVELATIONS « for 10% discount in all tours with his agency.
This is not a sponsored post.
Also read: