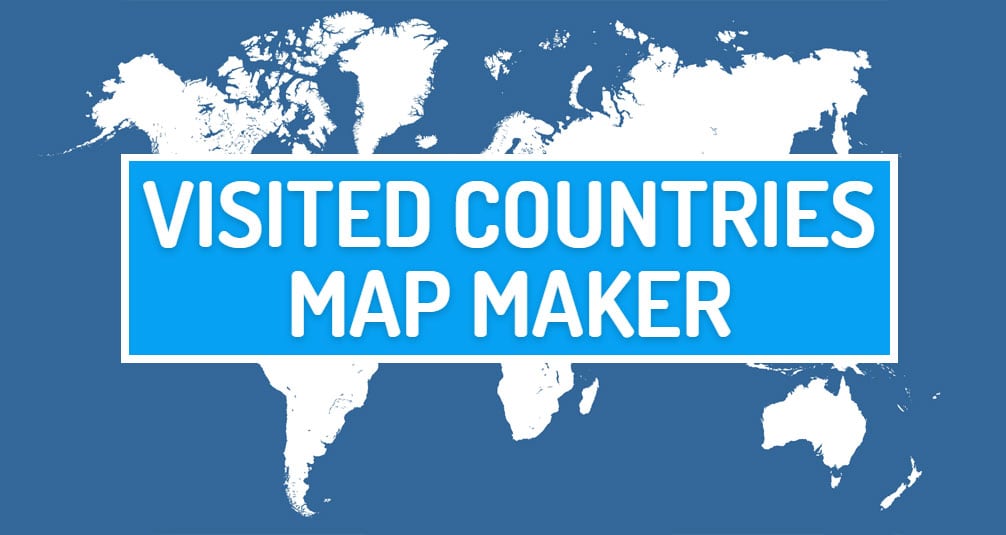 Welcome to a personalized visited countries map maker where you can create your personalized Travel Map! On this page, you can create your own map – Easy & Fast – with all your visited countries around the world. There are 193 countries recognized by the UN (United Nations). Do you know how many of these states you have been to? You can also map countries visited easy and fast!
This page is useful for:
Know how many countries you've been to. Count them!
Add a visited countries map to your travel blog. Create one and copy paste it!
---
How to make a travel map
---
Instructions
Select the continents;
Check off the list of countries you visited;
Select the desired country color;
Follow your current country count above the map;
To use your personalized country map on your website COPY + PASTE the automatically generated code and insert it on your blog's HTML text editor;
You can also copy the updated map as an image and share it;
Share this page with your friends!
---
Visited Countries Map Maker
---
Select the United Nations member states that you visited
---
---
🌈 Country map color picker
Blue
Red
Green
Yellow
Black
---
Copy & Paste this code and use it on your website